Indacochea & Asociados > Santa Cruz, Bolivia > Firm Profile
Indacochea & Asociados
Offices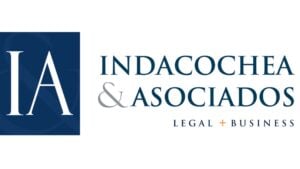 Indacochea & Asociados
AV. PIRAÍ #2115 ESQ. BARACEA
SANTA CRUZ DE LA SIERRA
Bolivia
Indacochea & Asociados > The Legal 500
Rankings
Indacochea & Asociados
' strong real estate team advises clients on the development and financing, as well as the sale and purchase, of property.
Anwar Farah
is a specialist in the practice area and leads the team, assisting clients with a range of real estate procedures, such as mergers, subdivisions and the restructuring of real estate projects. He also advises investors, and has been actively assisting clients with urbanisation projects, particularly in Santa Cruz.
Maria José Martinez
, who was raised to the partnership in December 2022, supports clients in the commercial, hotel and agro-industrial industries, from the selling of urban and rural land, to the purchase and lease of commercial properties. At the associate level,
Fabiana Vaca Pereira
carries out processes related to the regularisations and transfers of real estate.
Alejandra Suarez
 advises clients on the acquisition, development, financing, sale and lease of real estate, and on obtaining licenses, permits and authorisations before national and departmental authorities.
Testimonials
'The Indacochea & Asociados real estate team, led by Anwar Farah, is probably the best team in this specialty in the country. It has in-depth knowledge of all legal and regulatory aspects for transactions of this type.'
'The team has extensive knowledge of the laws and contacts at all levels of regulatory entities for these types of operations (tax, municipal, state). The lawyers not only know the theory, but also have a very practical knowledge of what is feasible, and the best structures used for this type of operation.'
Key clients
Msinlot
Inversiones CYA
Klinsky Family
Work highlights
Advising Msinlot on the urbanisation of two plots of land: 20 hectares located in the Municipality of Warnes, and 243 hectares located in the municipality of Cotoca.
Advising Watch Tower Bible and Tract Society of Pennsylvania on the sale of 46 units that compose the Jazmin apartment building.
Assisting the Klinsky family with drafting purchase and sale agreements, capital contributions, and registration and registration of ownership rights for approximately 11 properties.
The banking and finance team at
Indacochea & Asociados
provides a broad range of services to both national and international clients, from banks to corporate borrows to stockbrokers. The firm has experience in project finance, acquisition finance and real estate finance, and advises on complex cross-border deals, as well as demonstrating extensive knowledge of the Bolivian market and financial regulations. The team has significant experience in debt capital markets, advising clients on the public and private listings of bonds and promissory notes in the Bolivian market.
Mariana Pereira
leads the team, assisting with a range of matters, from local debt tap issues to major acquisition finance deals. Managing partner
Alonso Indacochea
has extensive experience in debt refinancing, capital increases and credit lines with major financial institutions, as well as bank restructurings and loan portfolio acquisitions.
Ana Carola Muñoz
has in-depth knowledge of banking operations, and
Maria José Martinez
, who was promoted to partner in December 2022, regularly advises clients on obtaining financing. Senior associate
Maria Laura Paz
also plays an active role in the team.
Since research concluded
the team has been further strengthened with the hire of 
Leonardo Azurduy
as a partner; a commercial, banking and finance specialist, he joined from his own boutique with effect from June 2023.
Testimonials
'The management of the topics, the knowledge and the confidence in the clear concepts that they provide at Indacochea.'
'Attention and transparency.'
'They are people who are always available to assist you.'
Key clients
Tienda Amiga
ISA Bolivia
EFG Bank
Camsa
Grupo Deane
Work highlights
Assisted Tienda Amiga with obtaining a loan from Inter-American Investment Corporation.
Advised Interconexion Electrica ISA Bolivia on establishing new policies regarding its operations with local banks, including lending facilities and collateral structures.
Advised Camsa on a private bond issuance.
The corporate and M&A team at
Indacochea & Asociados
handles complex corporate transactions and foreign investment mandates, including M&A, capital increases and incorporations. The firm has experience helping foreign companies to establish operations in Bolivia, as well as assisting such clients with restructurings and liquidations. The team advises local, regional and international clients from various sectors, including agribusiness, pharmaceuticals, and retail, as well as possessing an extensive knowledge of the oil and gas industry. The team of '
very attentive
' lawyers is led by
Alonso Indacochea
and
Mariana Pereira
.
Ana Carola Muñoz
is involved in M&A and corporate reorganisations, while
Maria José Martinez
focuses on the incorporation of companies, corporate restructurings and capital increases and reductions. Senior associate
Maria Laura Paz
 has experience of incorporations and capital increases.
Practice head(s):
Alonso Indacochea; Mariana Pereira
Testimonials
'Knowledge of the issues and willingness to resolve queries.'
'The team is very attentive to the needs of customers. They learned very quickly about the particularities of us as clients and that generated an atmosphere of trust since they make us feel that they know us.'
'The attention they give us and the ability they have to understand the problems, observations and questions that we ask them. The best quality they have is the quality of their service. They generate trust through a personalised and specific service.'
'They have introduced a new billing system that includes state of the art technology. I have not seen it in other services.'
Key clients
Interconexión Electrica ISA Bolivia
Kimberly Bolivia
Laboratorios LKM
Pfizer Bolivia
Optel
Nexus
Quimpac Bolivia
Andes Films
Baker Hughes
Work highlights
Advised client Kimberly on the development of its commercial activity in Bolivia, including a comprehensive review of its commercial agreements and contracts with its distributors and clients.
Advised Pfizer Bolivia on the drafting and revision of its contracts with distributors throughout the country.
Assisting ISA Bolivia on an ongoing basis with its corporate and regulatory law issues.
Indacochea & Asociados
' labour and employment team acts on the full range of employment and social security matters. The group handles restructurings, labour audits, the drafting or revision of employment policies and an increasing number of liquidations. The team works on a preventative basis, endeavouring to reduce the risk of labour claims, but also has experience in administrative processes and labour litigation. Complex union negotiations have been a regular feature of the group's workload.
Andere Indacochea
leads the team and has extensive experience in all employment and social security matters, from restructurings and dismissals to individual and collective disputes. Associate
Jeannine Lozada Raldes
 works with clients on regulatory matters, compliance and due diligence reports.
Testimonials
'We admire their diversity. The relationship with the firm is proactive.'
'As a strong point, its identification and updating. Without a doubt they are very well trained. One of the tools that they use and of great value is the communication of tax and legal aspects on a daily basis. They have good communication.'
'Its high degree of identification and work commitment, personally all the partners and associates are outstanding.'
Key clients
Bayer Boliviana
Camsa Industria y Comercio
Molcruz Ltda
Petrobras Argentina
Laboratorios LKM
Pfizer Bolivia
Distribuidora de Diversion Ximte
Fricción
Ransa Bolivia
Andes Films
Quimpac Bolivia
Work highlights
Advising the Bayer team, both in Bolivia and Argentina, on all labour and socio-labour consultations.
Assisting Camsa Industria y Comercio with ongoing labour and employment issues.
Acted for Andes Films on labour matters, including the design and structure of the civil labour strategy in order to structure the company's hiring process.
Indacochea & Asociados
 continues to grow its stand-alone tax department, advising clients on tax regulations, tax planning and customs matters. The team takes a preventative approach, performing tax audits and offering advice to clients on best tax practices. The firm also handles tax disputes, representing clients in litigation, conciliation and appeals before the internal revenue services.
Candys Dorado
leads the tax team, and has a wealth of expertise in tax regulations and disputes with the tax authorities, thanks to her experience working for the internal revenue services (GRACO). Associate
Dolly Salazar
has similar experience working in the public sector and heads the firm's tax litigation practice.
Testimonials
'The lawyers demonstrate high training and knowledge in commercial, tax and fiscal regulations, and capacities in the definition of the legal defense strategy, based on analysis of jurisprudence, case scenario and success expectations. I would highlight Candys Dorado and Dolly Salazar.'
'It is a well-prepared team, with a lot of knowledge on tax issues, that constantly sends us updates on tax issues so that we are informed.'
'Dolly Salazar and Candys Dorado handle the tax issues very well. I like the experience that Dolly has in tax matters, since she worked in taxes and knows all the processes very well.'
'The capacity, knowledge, professionalism and commitment of the lawyer Candys Dorado.'
'It is an excellent team that has been showing a lot of innovation in the area of technology in the legal market.'
'It has lawyers with excellent professional trajectories. I highlight the professional and personal quality of Candys Dorado.'
'It is a powerful team that combines a lot of experience from previous work in the tax administration.'
'The lawyers have great technical capacity and a lot of experience in the tax and tax procedural field.'
Key clients
Interconexión Eléctrica
IMBA
Empresa Embutidos Monserrat
Alta Estetica
ARG
Imcruz
Work highlights
Assisting Imba with an administrative process against the tax authority for an alleged tax debt of approximately $2m.
Advising ARG on an administrative process and, at the same time, a judicial process before the Supreme Court.
Assisted Imcruz with an analysis of its income from the contributions and incentives of its brands, the possible contingencies for taxation in two or more jurisdictions and the counteraction of possible tax impacts and contingencies.
A team of '
excellent lawyers with an impeccable
reputation
' makes up
Indacochea & Asociados
' dispute resolution practice, known for its procedural expertise and experience litigating at all judicial levels. The firm has continued to develop its judicial debt collection practice, and consistently demonstrates its ability to negotiate out-of-court settlements. The team is building on its experience in the commercial arbitration sphere, representing banks, financial institutions and agrochemical companies in commercial disputes. Representation of private clients in high-value inheritance disputes is a further niche strength. Senior associate
Marcelo Longaric
leads the team, with extensive experience in civil, commercial and administrative litigation. He also represents clients in conciliation and arbitration proceedings. At the associate level,
Juan Pablo Sanchez
, 
Leonardo Reyes
 and
Sebastian Alba
are all frequently involved.
Testimonials
'The team has excellent professional ethics, so I can be sure that all their recommendations are within the framework of the law and also follow good market practices. It has a "can do" mentality, providing creative and innovative solutions within the negotiation.'
'Anwar Farah is 100% engaged in coordinating all the details to solve the macro problem, and is complemented very well by Juan Pablo Sánchez, who has an impeccable execution in the preparation of the documents that reflect the agreements. Marcelo Longaric has a great ability to "read" the opponent and analyse the consequences of possible strategies, factors that have been critical for decision-making in my case, even achieving significant savings in expenses that would have been unnecessary.'
'Very good lawyers with predisposition to the client's response.'
'Excellent lawyers with an impeccable reputation.'
'Personalised attention to clients with professionals specialised in different areas of law. The use of digital technology to maintain fluid communication with customers.'
'The plus is the constant updating in the various areas of law. There is an insistence on personalised attention.The ethical quality of customer service is remarkable.'
Key clients
Bayer Boliviana
Schneider Electric Peru
Nestle
Kimberly Bolivia
Cedrovet
Empresa Agricola Monica
Work highlights
Acted for Bayer Bolivia in the collection of  $1.9m in unpaid debt from several companies.
Represented Nestlé in an executive process against Sumate for the collection of debts totalling $45,000.
Acting for Kimberly-Clark in debt collection proceedings against its former distributors.
Indacochea & Asociados
advises oil and gas companies, both national and international, on a range of regulatory and commercial matters. The firm often represents clients before the relevant regulatory authorities or public sector bodies. Beyond oil and gas, the group has also seen a rise in activity in the mining sector and has recently advised on cross-border transactions in this area. Some of the firm's notable clients include EIG Management, ISA Bolivia and Pan American Energy, and the group continues to build on its client base.
Mariana Pereira
, a specialist hydrocarbons attorney, leads the team alongside
Ana Carola Muñoz
, whose broad practice includes a strength in lithium matters. 
Maria José Martinez
was promoted to partner in December 2022, while at the associate level,
Maria Laura Paz
is another important figure.
Practice head(s):
Mariana Pereira; Ana Carola Muñoz
Testimonials
'The attention that has been received has always been timely, efficient, accurate and kind. We have had the attention of Mariana Pereira.'
Key clients
EIG Management
Pan American Energy (PAE)
Baker Hughes Bolivia
ISA Bolivia
Pampa Energia Bolivia
Contreras Hermanos
BHP Billiton Boliviana de Petroleo
Petrobras Argentina
Petrolog Sevicios Petroleros
Work highlights
Advising EIG Management on the development of its activities as shareholder of GasTransBoliviano.
Advising ISA Bolivia on all corporate and regulatory law issues for its business in Bolivia.
Advising PAE Oil & Gas Bolivia on all regulatory energy matters, as well as reviewing all contracts and legal documents regarding operations in the country.
The '
very well-formed
' IP team at
Indacochea & Asociados
has strong experience in trade mark registration and renewals, and in enforcement, including the filing of opposition actions. The group handles privacy and data protection matters, and software licensing agreements. The department has noted recent increased activity in the pharmaceutical and agribusiness industries. Practice head
Maria José Martinez
, who was promoted to partner in March 2023 and receives high praise from clients, has extensive knowledge of IP law and assists national and international clients. The associates on the team also come with client recommendation:
Juan Pablo Sanchez
focuses on the registration of patents, utility models and copyrights; and
Leonardo Reyes
 has experience in the registration of all types of intangible assets and prepares opposition requests and administrative appeals.
Testimonials
'A very well-formed team with clear and efficient communication, excellent time management and pertinent institutions.'
'Leonardo Reyes manages impeccably with the times of all the processes and in the production of the pertinent documentation. María José Martinez has very clear strategic thinking to define the best solutions in terms of brand defense and achieves impeccable execution.'
'The team has exceptional knowledge of the subject. It works cohesively, anticipating any requirement or contingency that we may have regarding our activity.'
'Maria José Martinez is an innate leader who knew how to guide the team and has extensive knowledge in intellectual property matters. I appreciate her predisposition and availability. Leonardo Reyes is analytical and provides us with solid and consistent legal advice. Juan Pablo Sanchez has an approach rarely seen in Bolivia, thanks to his specialty in law in information and communication technologies, social networks and intellectual property. His legal advice is robust and diverse.'
'It is a team with exceptional human quality, that generates security when using its services.'
'The human quality of all those who work in that office and above all the quality of the work they do is notable.'
'They keep you up to date with all the procedures and follow up on them, so you don't have to worry about the processes – they do everything.'
'They are professional, punctual, and follow up on everything so as not to lose any detail.'
Key clients
Servicios de Salud Alliviatech
Daniel Sanzetenea
Ternatech
Carolina Pessoa Tamayo
Hugo Ernesto Dellien Velasco
Jelpi
Club Atlético Juniors
Work highlights
Advising Ternatech on its trade mark registration.
Assisting Alliviatech, a company dedicated to the provision of medical services, on day-to-day IP management.
Assisting a writer and illustrator of children's books with the registration of the trade mark and copyright of one of their works.
Indacochea & Asociados >
Firm Profile
The firm: Built on a unique model of collaboration, innovation, and efficiency, Indacochea & Asociados (IA) since 1991 delivers strategic and innovative legal and business solutions for clients, wherever their business takes them. IA advises on complex and significant matters offering clients access to unparalleled legal talent, practice experience, and deep knowledge of the industries driving the Bolivian and global economies.
With offices in Santa Cruz de la Sierra a major commercial center in Bolivia and with collaborators in all the country the firm provides  legal advice in corporate, banking and finance, energy and hydrocarbons, labor, intellectual property, disputes resolution, and tax law. With a fully integrated team, lawyers work seamlessly across practice areas, representing major nationals and international clients.
As Bolivia's most innovative law firm, IA has led advancements in the legal profession and effectively adapted to changing client needs. The firm continues to revolutionize and restructure legal service delivery, driving value for clients through customized legal advice, alternative fee arrangements, creative staffing solutions, and process restructuring. IA has developed a series of digital solutions for its sole objective  to generate business opportunities for its clients.
Dedicated to investing in its people and clients IA has an ambitious plan to accelerate the professional performance of its lawyers. Undoubtedly, few firms can match IA's extraordinary client service offered by its talented lawyers with solid academic backgrounds, and top-level advice, while offering a challenging work environment and equal opportunities for all employees.
Main areas of practice
Corporate and commercial: This is the core business practice of the firm. The team represents international and local companies in a broad range of transactions, such as mergers and acquisitions, corporate turnaround and restructuring, foreign investments, due diligence processes, incorporations, and liquidations; as well as day-to-day legal matters.
The team also advises companies in the negotiation and drafting of ordinary and complex commercial agreements, including distribution, franchise, license and sponsorship, and other contracts related to the ordinary course of business.
International and domestic contracts: The team drafts and negotiates contracts, both international and domestic, always taking into consideration the clients' needs regarding the business while applying experience in dispute resolution, tax, antitrust, labor, and civil law. Our legal counsel is essential from the perspective of preventing legal contingencies, or successfully overcome them should they arise.
Energy and natural resources: The lawyers at the firm have wide experience and specialized knowledge in oil and gas law and electricity law, allowing lawyers to counsel clients whose activities are along the production chain starting with exploration through marketing of production of hydrocarbons, including transportation, and from generation to distribution in the electricity sector.
Legal assistance to clients in the above-mentioned sectors for which purpose it negotiates and drafts agreements, including the sale of energy resources, services agreements, gas transportation agreements, easement, and right-of-way agreements, among others.
Real estate: The firm has become a preferred reference in real estate counseling due to local and foreign investments mainly regarding malls, hotels, and (rural and urban land) acquisitions advise clients in every necessary aspect of real estate contracts and foreign investment law related thereto, for them to have a sound corporate structure and undergo profitable transactions in this area. Complex corporate and financing deals are smoothly handled by IA since the firm also focuses on obtaining all municipal licenses, territorial planning, investment projects, drafting of horizontal property contracts, urban map approval, and all requirements to convey ownership rights to interested parties. Sell-purchase agreements, agrarian title analysis, corporate restructuring and financing, companies buy-offs, and share-pledge agreements are day-to-day legal assistance as well.
Banking and finance: Lawyers provide legal counsel to both local and foreign companies with major financing institutions. IA gives the utmost importance to the issue of conflict of interest, confidentiality, and foreign corrupt practice regulations. Likewise, the firm has counseled top-notch local and international companies in debt reorganization, leasing and loan agreements, credit lines, bond placing, and public offerings.
Labor and immigration: With specialized and experienced lawyers, the firm provides counsel to local and foreign corporations in compliance with labor and social security regulations, being in charge of negotiating and drafting labor agreements, collective bargaining contracts, lawsuits, and in-house working regulations. When the client deals with expatriate personnel, IA provides full legal support on all immigration processes and regulatory matters.
Arbitration and dispute resolution: The arbitration and dispute resolution department is highly experienced in arbitration and alternative dispute regulations and has successfully structured the defense of important cases as well as drafted legal arguments in complex processes which have taken place abroad but are subject to Bolivian Law. IA has also acted as counsel for plaintiffs in complex cases in areas such as insurance and civil law, amongst others. Furthermore, IA represents clients in executory proceedings for the recovery of Bad Debts Portfolio, with efficiency and discretion, offering comprehensive and effective legal counsel regarding the execution of debts and obligations not fulfilled by their respective debtors.
Tax: The firm's specialized tax department advises international and local clients on possible tax contingencies in any specific operation, as well as on tax planning for companies to be incorporated, new firms or projects with long experience which plan further investment or economic deals besides the tax effects on mergers, acquisitions, and international operations, tax impacts on financial products and other operations of similar scope.
Founding partner: Ricardo Indacochea S.M. +
Managing partner: Alonso Indacochea P. de Z.
Partners: Mariana Pereira N., Andere Indacochea P. de Z., Anwar El Farah M. and Ana Carola Muñoz A.
Total number of legal practitioners: 20
Staff Figures
Administrative Staff : 13 Total staff : 13
Languages
Spanish English Portuguese German
Memberships
Meritas Law Firms Worldwide Andersen Global IBA (International Bar Association)
Other
Partners : 8 Associates : 10 Paralegal : 7
Diversity
At Indacochea & Associates (AI) we perceive our Team as our most valuable asset and they are the basis of our Firm's success. We are proud to say that since our foundation, we have recognized the value of a richly diverse and equitable culture in recruitment processes across all positions. That's why we have always been dedicated to fostering a diverse, inclusive and equitable environment for so many partners, team of associates, legal assistants as well as back office positions.
The information below is provided to give you a sense of our focus and mission in this important aspect of our practice:
Recruitment inclusive
IA is committed to recruiting, developing, retaining and promoting talented lawyers and professionals with diverse backgrounds and experiences. Diversity in our Firm encompasses a variety of characteristics and perspectives, including race, ethnicity, religion, gender, sexual orientation, gender identity, age, education, disability and socioeconomic status. We strongly believe that our inclusive environment is essential for both the quality of our client service and the personal satisfaction of our
lawyers and staff.
Mentoring Program
From day one, we support our professional growth through a comprehensive array of career development programs, customized to each lawyer's individual needs and interests in parallel areas to their practice for e.g. technical skill set, develop their soft skills, including cross-collaboration, creativity, lateral thinking, solving complex problems, emotional intelligence and flexibility. All of the above will allow our professionals not only to be an excellent lawyer but a business-oriented professional.
At IA we strive not only to keep up and drive the pace for our Diversity & Inclusion professionals, but also lead by example and continue to raise the bar for our entire profession. One of the key efforts we develop is the appointment of a mentoring partner for each professional.
We understand that in order to get to the top, guidance is necessary, since experience and commitment is the key to success. Our collaborative work team that promotes mentoring, support and teamwork includes activities such as: internal training sessions, mentoring meetings that provide an important and personal link and promote leadership within our work teams.
Women´s Initiatives and Leadership
As a result of our good practice on diversity and inclusion, we have the following data: Women make up more than 57% of our Associates, 67% of the Partners teams, and 68% of the Back Office Staff, we provide opportunities for professional growth and career to law students from both public and private universities, more than 40% of our staff is of mixed origin and we certainly take the lead on gender issues. We note that such high percentages are not common or developed within the legal practice in our country, it is more dare to say that IA is the only Law Firm with such positive percentages that promote the inclusion of women eliminating the wage gap and enhancing the talent of their professionals based on meritocracy and the results obtained.
We recognize our responsibility to give back to the communities we serve, therefore our professionals maintain active participation in the following networks of collaboration and development of society among them we can mention:
The Vance Center Women in the Profession Program – (WIP), institution that promotes the development of women lawyers in the legal practice and equal protection under the law- in Bolivia
The Meritas Young Lawyer Program in Bolivia which aims to offer young lawyers a peer-topeer contact at Law Firms and integrates them to help ensure the success of each of their firms
Women Leadership Network of the Chamber of Industry and Commerce –(CAINCO), a recognized business platform that brings together outstanding businesswomen and executives from different fields and specialties, to promote their managerial and leadership potential
The Pro Bono Foundation for Bolivia that works with other partner firms to manage the daily operation of pro bono practice in projects and associations
Fundación Iguales Bolivia, whose main objective is to achieve economic and social transformation based on the protagonism of female talent in companies and organizations, with the support of IE University and the United Nations
International Capabilities
In Indacochea & Associates, Abogados (IA) we combine our knowledge of the local market with a global vision, our lawyers share their experience in matters that are at the top of the agenda of many industries worldwide, helping our clients take advantage of business, trade and investment opportunities in Latin America.
We offer innovative and viable solutions that transcend geographical boundaries through the integration of global expertise from multiple jurisdictions. With professionals based in Bolivia and our international network affiliations, our clients benefit from world-class legal advice.
The Clients
We advise international groups and companies on all the legal aspects of their projects both in Bolivia and around the world. We work in close partnership with our clients and pride ourselves on a deep understanding of their business in a diverse range of industries such as:
The four biggest pharmaceutical and healthcare companies in the world.
A leading private banking and asset management based in Zurich.
The world's largest mining company.
A global network of professional firms providing Audit, Tax and Advisory services.
Leading companies in energy distribution, oil and fuel processors
World leader in production of steel products
A major Swedish manufacturer of commercial vehicles
A leading international reinsurance organization
The Team
The IA teams speaks a range of languages including Spanish, English, Portuguese, French and German.
The Networks
We offer legal counsel beyond the borders of Bolivia thanks to our affiliation with Meritas®, a global network of independent law firms. With more than 8580 lawyers affiliated the Meritas® network has member firms in 255 global markets and 94 countries worldwide.
On the other hand, IA is a Collaborating Firm with Andersen Global in Bolivia. Andersen is an international association of legally separate has more than 11,000 professionals worldwide and a presence in over 360 locations.
Indacochea & Asociados Office
IA is the largest firm in Santa Cruz, the region of greatest economic development in Bolivia. Also, IA has the ability to assist its clients in La Paz and Cochabamba, the seat of government, and other departments of Bolivia