Hughes & Hughes > Montevideo, Uruguay > Firm Profile
Hughes & Hughes
Offices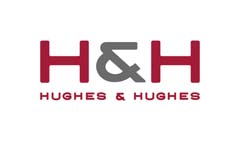 Hughes & Hughes
25 DE MAYO, 455
11000 MONTEVIDEO
Uruguay
Hughes & Hughes > The Legal 500
Rankings
The banking and finance practice at
Hughes & Hughes
is regarded as '
one of the most prestigious and experienced in Uruguay
'. It counts a number of international banks and financial entities among its client base but also acts for a host of borrowers in the country's burgeoning infrastructure market.
Héctor Ferreira
counts Rabobank and American Express among his recent clients and he is a regular advisor on complex financing operations. He co-leads the group with
Juan Oreggia Carrau
, who focuses on the transactional side of the practice, and senior partner
Haroldo Espalter
. For project financing matters,
Mariana Estradé
has established herself as one of the go-to lawyers in the market in recent years, advising a number of international clients on investments in Uruguay's renewable energy market.
Practice head(s):
Haroldo Espalter; Héctor Ferreira; Juan Oreggia Carrau
Testimonials
'They are always willing to help the client with the best predisposition.'
'The firm is one of the most prestigious and experienced in Uruguay. In all the areas in which it provides advice, it has a team of experienced and technically sound professionals.'
Key clients
BBVA
Banco Galicia
Rabobank
American Express
Bank of New York
Deutche Bank
Bank of America – Merrill Lynch, Pierce, Fenner & Smith
Société Génerale
TKE Bank of Tokyo-Mitsubishi
Fitch Ratings
Work highlights
Assisting Tealov with the long-term financing for its T-Line Project for the construction of an extra high voltage station and two extra high voltage t-lines.
Advising Rabobank on a facility agreement with Cooperativa Agraria Agroindustrial.
Acting for BTD Capital in an international public tender for construction and maintenance of social education infrastructure under the PPP regime.
The corporate law practice at
Hughes & Hughes
is highlighted for its '
tailored, strategic advice
', delivered by a five-partner team. While the firm's significant presence in the projects and energy sphere is evident in its corporate work, its recent highlights, such as assisting a major international retail company in its first store opening in Uruguay, reflect the team's breadth of work.
Héctor Ferreira
was the lead contact for that matter and he co-leads the practice with over 20 years' experience representing domestic and foreign clients.
Haroldo Espalter
has vast experience in corporate and commercial law and has been a key advisor on foreign direct investment in Uruguay. Rounding out the leadership trio is
Juan Oreggia Carrau
, whose key strengths are in the forestry and energy sectors. Clients see
Mariana Estradé
 as '
a valuable long-term advisor
' and she is well versed in advising local and foreign companies on setting up and developing businesses in Uruguay.
Florencia Beyhaut
is another partner to note, while associate
Clara Villaamil
is gaining extensive experience in the negotiation and drafting of agreements, the purchase of companies and the development of strategies, and legal due diligence.
Practice head(s):
Haroldo Espalter; Hector Ferreira; Juan Oreggia Carrau
Testimonials
'The H&H team has a breath of experience, is very dedicated to its clients and has shown to be pragmatic in finding solutions.'
'Their market knowledge, dedication and pragmatism.'
'The team provides tailored, strategic advice rooted in a good understanding of our company's business and long-term relations with different market players. Given that the day-to-day practice is quite partner-driven they are able to speak in a "strategic tone" most of the time, which is appreciated by our company.'
'Mariana Estradé is an integral member of our advisory team whom you can always count on to be well prepared and ready to provide insightful recommendations. She is able to really add value based on previous experience, making her a valuable long-term advisor beyond the closing of individual projects.'
Key clients
UPM Kymmene (Finland)
UPM (Uruguay)
Automotores Gildemeister
Statoil
Pinturas Inca
Stahl
Invenergy
Akuo Energy
Petrel Energy
S.C. Johnson
Alcon Laboratorios Uruguay
AAK
Novartis
Grupo Semm
Adidas
Diadora
DIF Capital Partners
Fresenius Medical Care
Lojas Renner
British Petroleum
Work highlights
Assisting UPM with the construction of a $2.7bn, 2.1m tonne greenfield eucalyptus pulp mill near Paso de los Toros.
Advising Suez Group on its merger agreement with Veolia and the resulting operations issues.
Advising Tealov on its agreement with Uruguayan state-owned electricity company UTE for an HV T-Line Project.
Clients highlight
Hughes & Hughes
' dispute resolution team for its '
great proactivity and disposition
' in contentious matters across key industries in the market. The team acts in some of the country's most complex litigation and has also played a key role in the domestic arbitration market, actively promoting it as a method for resolving conflict and thus taking a key role in the field. Leadership of the practice is divided between
Alfredo Taullard
and
Bernardo Porras
, who both lead litigation and arbitration cases, as well asset recovery and insolvency. Senior associate
Agustina Silva
supports the practice heads in various matters, with particular strengths in the banking sector and in bankruptcy and insolvencies.
Mariana Arena
adds senior associate support in domestic and international arbitrations, while associates
Felipe Riva
,
Magela Ramon
and
Camila Chanes
 are all regularly involved across the range of work.
Practice head(s):
Bernardo Porras; Alfredo Taullard
Testimonials
'It is a firm which is characterised by acting quickly and efficiently, always presenting a different alternative, and analysing the different possible strategies. The team complement each other in all areas.'
'Alfredo Taullard and Bernardo Porras are characterised by closeness to the client, advice in a timely manner, professionalism, great clarity and transparency in their efforts.'
'Stands out for its closeness to the client; committed team. They always respond in a timely manner looking for the best alternative.'
'Close to the client. Highlights Agustina Silva, Alfredo Taullard and Bernardo Porras.'
'It is an office always ready and in order in each consultation carried out by the internal lawyers. Great proactivity and disposition. The team is excellent, with great professionalism in all its areas, litigation, corporate, accounting, billing.'
'They stand out for their great capacity for collaboration with the company, great disposition and professional and personal excellence. These are the best qualities, among others. I'd highlight Bernardo Porrras and Felipe Riva.'
Work highlights
Advising a group of debtors of public bank BHU in a case regarding loans for housing projects.
Representing HRU in a lawsuit filed against it challenging the procedures for the control of prohibited substances in horse racing.
Acting for Forestal Oriental in a contract dispute against El Americano.
The '
committed and professional multidisciplinary team
' at
Hughes & Hughes
is a strong choice for core labour and employment matters in Uruguay, regularly assisting its diverse client base with complex union negotiations, collective bargaining, dismissals and migrant worker regulations. Practice head
Enrique Radmilovich
is a long-term advisor to leading employers in the forestry, hotel, food and chemical industries, among others.
María Durán
 is also well versed in the labour issues impacting these sectors and frequently acts in labour lawsuits, collective negotiations and resolutions of individual conflicts.
Nicolás Rivadavia
has broad experience in various types of labour lawsuits, and also has niche expertise in the sports sector. Senior associate
Florencia Fitipaldo
 departed in May 2021; the firm brought in
María Noel Sayanes
 and
Rafael Sanguinetti
 at the junior associate level in June and July 2021, respectively.
Testimonials
'It is a committed and professional multidisciplinary team. there is synergy between them.'
'Personalised attention and quick response.'
Key clients
UPM – Forestal Oriental
Lojas Renner
Baluma (Conrad Punta del Este Resort & Casino)
McDonald's
Adidas
Siemens
Air Liquide
Pinturas Inca (AkzoNobel)
Dirox
SC Johnson & Son
Adecco
Cardiomóvil
Camposol
TC Energy
Work highlights
Advised Forestal Oriental on a collective bargaining agreement relating to the modification of a working-hours schedule.
Assisted Auxicar with union negotiations.
Advised Decathlon on all migration and labour aspects related to the instalment of its first store in Uruguay.
Clients of
Hughes & Hughes
' projects and energy practice admire '
the high level of involvement of the partners in the day to day of the projects
' and its '
pragmatism in finding solutions
'. The team is well versed in all areas of the energy sector and has notable expertise in environmental law-related issues. It also stands out for experience in engineering projects and related transactions, such as EPCM agreements, and in developing corporate structures for infrastructure projects in public and private bidding proceedings and PPPs.
Mariana Estradé
is highlighted by clients for her '
experience, dynamism and knowledge of the infrastructure and energy sector
'; she coordinates the practice alongside
Héctor Ferreira
, an experienced figure in assisting companies with financing and setting up projects, and international transaction expert
Haroldo Espalter
. Associate
Clara Villaamil
is developing a strong practice in the energy sector focusing on contracts and M&A.
Practice head(s):
Haroldo Espalter; Hector Ferreira; Mariana Estradé
Testimonials
'The H&H team has a breadth of experience, is dedicated to its clients and has shown pragmatism in finding solutions.'
'Their experience, dedication and pragmatism.'
'I highlight the high level of involvement of the partners in the day to day of the projects, as well as their total availability. The relationship with the client is very close and transparent, even in difficult times and when there is little presence, as happened with the pandemic. At the billing level, in addition to having very reasonable fees, they have always been very transparent and with a very high respect for the proposals presented.'
'The firm has top-level professionals, with total availability and presence of the partners in the projects, who have extensive knowledge of the sector, standing out above the competition. The main differential of the firm is the value for money, providing first class services with very reasonable fees. The work of Mariana Estradé deserves special recognition, standing out for her experience, dynamism and knowledge of the infrastructure and energy sector, particularly in financing projects under the project finance scheme.'
Key clients
UPM
Akuo Energy
Equinor
Invenergy
Petrel
Dutch Infrastructure Fund (DIF)
Shell International
British Petroleum
ENAP Sipetrol
BTD Capital 12
Work highlights
Advised Invenergy as borrower in the long-term financing of a high-voltage T-Line project, and assisting with the development of the project.
Advising a consortium formed by BTD Capital 12, Tecnove, Conami and Basirey on the negotiation of a PPP contract and the financing for a multi-site social-education infrastructure project.
Assisted Polesine as borrower and the sponsors Akuo Energy Uruguay and Cubico Sustainable Investments with the negotiation of an A&R credit agreement for a 50.4MW wind farm.
As the chosen counsel of UPM through the development and construction of its pulp mill project in Paso de los Toros,
Hughes & Hughes
has played a major role in this nationally significant development and the fallout of tangential real estate work. Outside of that work, the team is best known for its transactional practice, where it excels in the sale and purchase of rural sites, an area of specialisation for practice head
Haroldo Espalter
.
Juan Carlos Oreggia Carrau
is a key contact for foreign investment funds with real estate interests in Uruguay, while
Florencia Beyhaut
is experienced in land development and residential infrastructure.
Testimonials
'The firm advised on all the legal aspects involved and the partner in charge (Juan Oreggia) knew how to prudently lead the team.'
'Florencia Beyhaut and Juan Oreggia demonstrated that they had access to all the entities or key people for the project.'
Key clients
UPM – Forestal Oriental
San Miguel
Akuo Energy – Glymont
Global Timber Resources
GTI 7 Investments Acquisitions Company c/o Global Forests Partners
GMO Global Renewable Resources
TRG
Automotores Gildemeister
Work highlights
Advised Tebetur, a subsidiary of UPM, on all real estate aspects of its successful bid to build and operate a pulp warehouse and related port infrastructure within the Montevideo port.
Advised Tile Forestal, a subsidiary of UPM, on land purchase, environmental permits and due diligence for the development of a housing project in the vicinity of UPM's pulp mill project.
Acted for Automotores Gildemeister in the creation of guaranty trust structures involving real estate transfers, as security for certain notes issued under US law.
Hughes & Hughes
' tax team has '
great knowledge of the market
' and advises on complex tax planning scenarios, the application of double tax treaties, tax audits, and tax litigation. A well-established base of clients operating in sectors ranging from hotels to pharmaceuticals enjoy the multidisciplinary service from the firm. Experienced corporate law partner
Haroldo Espalter
oversees the practice with two associates: tax and transfer pricing expert
Alejandro Horjales
, and
Miguel Rocca
, who is well versed in assisting domestic and international clients.
Practice head(s):
Haroldo Espalter; Alejandro Horjales; Miguel Rocca
Testimonials
'It is a team always ready to serve us. They have a great knowledge of the market and of new technical and legislative discussions.'
'Always up-to-date on market issues.'
Key clients
Adidas Uruguay
Pestana Group
Forestal Oriental (UPM Group)
Tronem
Trafigura
Lojas Renner
Ineco
Victorica Consignaciones
Sealed Air Uruguay
Work highlights
Advising Tronem on the tax aspects of its installation in Uruguay.
Advising Surinor on all tax aspects of the opening of its operations in Uruguay.
Assisting Afry Group-af Poyry with the tax aspects of its establishment in the country under the general tax regime and the free zone regime.
Hughes & Hughes >
Firm Profile
Hughes & Hughes is a prestigious full-service firm, with more than a century of activity, widely respected for its solid experience in general corporate work and legal advice to foreign investors and multinational clients. The business-oriented firm has had considerable growth during recent years and has successfully encompassed the long-term expertise with a modern, sophisticated and practical approach. The firm's professionals have been recognized as leading and outstanding practitioners by most reputable legal publications.
Areas of practice
Corporate and M&A: the firm has participated in most of the major M&A transactions in Uruguay. Hughes & Hughes has been directly involved in structuring these transactions, advising clients during the decision-making process and in assessing any existing contingencies.
Banking and finance: Hughes & Hughes provides regulatory advice to commercial and investment banks and financial institutions, and regularly participates in the structuring and reviewing of financial instruments. As part of its practice, the firm works alongside clients in the process of becoming a regulated entity of the capital market (ie financial adviser, broker, etc). The firm has participated in several bond issues, including the largest issue of commercial papers in Uruguay.
Infrastructure and government procurement: the firm has been involved in all major bidding, procurement and privatization processes, PPPs, government concessions, and the negotiation and execution of major infrastructure concessions.
Energy, natural resources and environment: the firm has provided significant assistance in projects related to renewable energy, wind farms, gas pipelines, combined-cycle power plants, LNG plants, hydrocarbons exploration and other infrastructures related to energy. Advice includes all aspects of environmental law matters, including regulatory aspects pertaining to EIA, environmental authorizations and land planning and uses.
Labor and employment: the firm manages all labor legal aspects of its clients, including regulatory advice and litigation. Hughes & Hughes has successfully accomplished reorganization and restructuring schemes and represents major employers in the negotiation of collective bargaining agreements.
Litigation and arbitration: the team is known for being practical, strategic and diligent, with a focus on contentious matters. The team is deeply specialized in sophisticated litigation and arbitration, covering all industries and procedures, routinely involved in high-profile cases with excellent results for the clients.
Asset recovery, insolvency and restructuring: the team is widely respected for it success assisting clients regarding bankruptcy proceedings, including financial institutions and brokers and has the Uruguayan membership of the ICC's Fraudnet. The team's experience in this field involves dealing with several jurisdictions and thousands of creditors. This activity has led to an organized structure prepared to efficiently deal with complex asset recoveries, including those generated by business crime.
Real estate: the firm regularly advises international and local clients in real estate developments, industrial complexes, housing projects, real estate investment fund formation, structuring and joint ventures, and real estate mergers and acquisitions. In respect of rural land, the firm is probably the most experienced firm in the market, purchasing over 200,000 hectares of land during the last decade.
Accounting and tax: the firm regularly advises on devising appropriate legal structures in the light of the applicable taxation and regulatory requirements. It is selected by clients for the outsourcing of their work.
Main Contacts
| Department | Name | Email | Telephone |
| --- | --- | --- | --- |
| Managing partner | Haroldo Espalter E: hespalter@hughes.com.uy | | |
| Corporate/M&A | Haroldo Espalter | | |
| Corporate/M&A | Juan C Oreggia | | |
| Banking and finance | Haroldo Espalter | | |
| Banking and finance | Héctor Ferreira | | |
| Banking and finance | Juan C Oreggia | | |
| Infrastructure and government procurement | Bernardo Porras | | |
| Energy, natural resources and environment | Haroldo Espalter | | |
| Energy, natural resources and environment | Juan C Oreggia | | |
| Energy, natural resources and environment | Héctor Ferreira | | |
| Energy, natural resources and environment | Mariana Estradé | | |
| Labor and employment | Enrique Radmilovich | | |
| Litigation and arbitration | Bernardo Porras | | |
| Litigation and arbitration | Alfredo Taullard | | |
| Asset recovery, insolvency and restructuring | Bernardo Porras | | |
| Asset recovery, insolvency and restructuring | Alfredo Taullard | | |
| Real estate | Haroldo Espalter | | |
| Accounting and tax | Miguel Rocca | | |
Staff Figures
Other fee-earners : 30 Total staff : 55
Other
Partners : 7