Rodrigo, Elías & Medrano – Abogados > Lima, Peru > Firm Profile
Rodrigo, Elías & Medrano – Abogados
Offices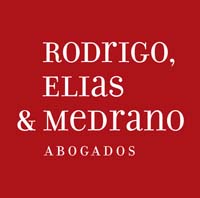 Rodrigo, Elías & Medrano – Abogados
Av. Pardo y Aliaga 652 piso 8
San Isidro
Lima 15073
Peru
Rodrigo, Elías & Medrano – Abogados > The Legal 500
Rankings
Rodrigo, Elías & Medrano – Abogados handles some of the most sophisticated finance transactions the market, attracting a broad client base of domestic banks, global investment institutions and leading local companies. It is also the preferred choice for numerous international law firms seeking Peruvian counsel. Jean Paul Chabaneix is widely admired and a good choice, say clients, for more complex or novel matters including banking regulatory work. Demonstrating his broad practice on behalf of both borrowers and lenders, Chabaneix recently acted for Compañía Minera Antamina on its $250m loan from The Bank of Nova Scotia, and advised Standard Chartered on its $150m financing to Compañía Minera Chinalco. The 26-lawyer team also includes: leading project finance specialist Fernando Molina; Juan Diego De Vinatea, who led advice to Minera Las Bambas in its mighty $800m financing provided by Bank of China, Commercial Bank of China and The Export-Import Bank of China; Luis Enrique Palacios and Jorge Trelles, who are both regular lead advisers on key finance transactions; and the experienced Eduardo López. Nicolás Cornejo was deservedly made partner in January 2021 and is focused on corporate and project finance, as well as capital markets.
Highly dominant in this sphere, Rodrigo, Elías & Medrano – Abogados acts in many of the most significant and high-profile insolvency, restructuring and liquidation cases in the country. They include this year's headline matter: LatAm Airlines' Chapter 11 bankruptcy protection filing, which includes a $2.4bn debtor in possession (DIP) financing, and parallel reorganisation in Peru. Also in the transport sector, the firm is acting for Avianca Group and Avianca Peru on the $400m liquidation of the Peruvian operation. A strong partnership trio co-lead the practice, comprising: Guillermo Puelles, an insolvency and restructuring specialist; public restructuring and liquidation adviser Hugo Silva; and Jorge Trelles, recommended for distressed company-M&A, as well as corporate liquidations. Particular sector expertise within the team includes aviation, oil, gas and mining, fishery, media communications, retail commerce and agribusiness. Scotiabank del Perú and Sociedad Minera Reliquias were among several significant client gains during the past year.
Rodrigo, Elías & Medrano – Abogados' interdisciplinary team of market-leading professionals are specialists in economic criminal law, antibribery and anti-money laundering regulations, corporate law, financial transactions and data protection, among other areas. This combined corporate compliance practice group, led by white-collar crime specialist José Reaño Peschiera and Fernando Molina, a leading finance lawyer, is in demand by some of the country's largest companies -such as Telefónica Del Perú and Alicorp- to advise on matters ranging from the compliance risks in M&A transactions to local and international anti-corruption regulations, as well as handling criminal prosecutions should they arise. The team is currently advising a major company in the mining and natural resources sector in an internal investigation related to alleged acts of corruption. Senior associate José Medina, who is advising on the matter, has past experience at the High-Level Anti-corruption Commission ("CAN-Anticorrupción"), a state-entity.
An impressive deal list during a tough year illustrates the standing of
Rodrigo, Elías & Medrano – Abogados
both domestically and globally, favoured by a raft of top international companies and law firms requiring Peruvian M&A representation. Clients particularly appreciate the '
good relationships that they manage to maintain with all parties, including the counterpart in the negotiation
'. The firm shines for its strength across the board of legal practice areas, drawing together tier-one specialists for transactions where needed under the leadership of head of M&A
Jean Paul Chabaneix
, who '
has a way of working that brings a lot of peace and security to the teams
', and corporate head
Ramón Vidurrizaga
. Other key names include
Luis Enrique Palacios
,
Eduardo López
and
Jorge Trelles
, all regular lead advisers in significant transactions. New clients won during the past year include Morgan Stanley Infrastructure Partners and Continental Grain Company.
Augusto Cáceres 
left the firm in July 2021 to establish a ventures and legal lab.
A dominant force in all aspects of contentious work,
Rodrigo, Elías & Medrano – Abogados
excels across the board of litigation, arbitration and white-collar crime. Multiple partners, each with specialist expertise, lead a deep associate bench which continued to expand in 2020/21 with further hires and promotions. However, pre-eminent arbitration expert Juan Guillermo Lohmann left the firm in December 2020 after 45 years to work as an independent consultant and arbitrator.
The practice remains in demand for complex and market-critical matters, such as successfully acting for Luz del Sur in the Supreme Court in its challenge to the Ministry of Energy of Mines' law regarding electricity price regulation, the success of which impacted widely on the sector. The matter was led by
Renzo Carrasco
, who co-leads the litigation practice alongside
Arturo Aza
, both are highly experienced professionals in judicial procedures. Other prominent advisers of the practice include: market leader
José Tam
, who heads up the arbitration arm and overseas the entire disputes department; and leading white collar crime partner
José Reaño
. In this regard, the firm has a burgeoning corporate crime practice and acts for Telefónica del Perú, Pan American Silver Peru and BBVA Banco Continental, among others. Younger arbitration specialist
Jorge Alvarado
was made partner in December 2020.
Since publication
, the team has been further strengthened by the promotion of senior associate
Martin Chocano
-a 2019 arrival from
Miranda & Amado
- to the partnership (effective as of January 2022).
Rodrigo, Elías & Medrano – Abogados remains dominant in this arena, excelling across the board in regulatory and transactional advice. It completed the headline sale of electricity distributor Luz del Sur to China Yangtze in April 2020, acting for seller Sempra Energy and notably, remains lead counsel to Luz del Sur. Heading the practice is regulatory and projects specialist Verónica Sattler, supported by a strong team of regulatory lawyers, particularly Alejandro Manayalle and counsel María del Rosario Quiroga; all three devote a significant portion of their practice to this sector. Significant changes at associate level saw the departure of respected senior Eduardo Ramos and the experienced Laura Zuñiga in December 2020 and January 2021 respectively.
A truly comprehensive practice at Rodrigo, Elías & Medrano – Abogados guides clients on all aspects of the industry, including upstream, midstream and downstream activities, from project management and contractual matters through to disputes with regulators and environmental issues. Consequently, it ranks global oil majors among its clients, such as Shell GNL Peru, Exxon Mobil Corporation, Promigas and China National Petroleum Company. Jorge Pérez-Taiman co-leads the practice and is a market leader, noted for his international experience. He recently led advice to Gases del Norte del Perú on the negotiation of a natural gas distribution agreement with Petroperu's new $500m Talara Refinery in northern Peru, currently under construction. Fellow co-head of the practice Jenny Caldas is also very experienced in this sector, particularly on the regulatory and administrative side, while senior associate Carolina Noriega also co-leads the team. Former senior associate Eduardo Ramos left the firm.
A stellar client list at Rodrigo, Elías & Medrano – Abogados is indicative of its exceptional practice: the firm attracts a raft of the country's largest mining companies, including Marcobre, Southern Peru Copper Corporation and Anglo American Quellaveco. With tier-one practices across the firm, it provides a 'magnificent service' in respect of the complex legal needs of the mining sector, be it corporate, financing, dispute resolution or environmental, for instance, combined with pre-eminent mining regulatory knowhow. Practice head Luis Carlos Rodrigo Prado is a stalwart of the industry with a global reputation. Despite his managing partner role at the firm, he remains hands-on, recently leading advice to Minera Antamina on its $250m secured loan from Scotiabank. The 19-strong team also includes lead advisers Oscar Benavides, who focuses on exploration, development and exploitation contracts, M&A and the financing of mining projects; administrative mining regulations and environmental expert Francisco Tong; and the more junior -but nevertheless key- partners Francisco Barrios and Claudio Ferrero. At associate level, Mariana Delgado and Diego Pachas -who both have a decade at the firm- provide key support.
With an expansive client roster of mining, oil and gas and industrial clients, Rodrigo, Elías & Medrano – Abogados is in demand for environmental advice and does not fail to deliver. An exceptionally strong team is led by the much-respected Francisco Tong, who is a full-time mining, environmental and natural resources partner. He is supported by: regulatory and environment specialist Jenny Caldas, who is also highly rated for her abilities; very capable counsel Úrsula Zavala; and seven associates. The team has been particularly busy of late defending clients in administrative sanctioning procedures, Repsol Exploración Perú, for instance, which it is advising in relation to nine alleged infractions related to non-compliance at Block 57, located in the Peruvian Amazon.
Rodrigo, Elías & Medrano – Abogados provides considerable muscle in this area, its team comprising two market-leading individuals in María del Carmen Alvarado and Héctor Álvarez supported by a band of five capable associates. Both lead partners are noted for their very hands-on approach, leading matters both large and small. The practice excels as both a stand-alone operation handling all facets of IP protection, and a corporate support team, advising on some of the most demanding transactions in the country. An illustrious client list includes PepsiCo, Panasonic and Mars, while Microsoft is perhaps the practice's star client, which it recently successfully advised on the defence of its 'Onedrive' trade mark in Peru. Among associates of note are seniors Ricardo De Vettor, who assisted on the Microsoft case; and Ximena Aramburu, whose practice includes domain names.
Full-service powerhouse Rodrigo, Elías & Medrano – Abogados showcases its expertise with an extensive client base of marquee multinational companies and domestic heavy-hitters, including Kuehne + Nagel, Microsoft, IBM, Nokia Siemens Networks Perú and Toyota del Peru. The firm excels in customs planning and the structuring of international trade operations, as well as customs claims and appeals before local authorities such as the Ministry of Foreign Trade and Tourism (MINCETUR) and the courts. Sector expertise includes mining, oil and gas, power, chemical, technology and telecommunications, vehicle-importation, agriculture and textiles. Practice head Julio Guadalupe has a high market profile following many years' experience advising on international trade law, and significantly, has contributed to the evolution of customs law in Peru. Among an extensive caseload, he is leading advice to Kimberly-Clark Peru with respect to an important tariff classification procedure before the Peruvian Customs Authority whereby the end-goal is to standardise the Peruvian Customs Authority criterion throughout the region where the company has operations. Guadalupe is assisted by very experienced senior associate Juan Acuña and tax associate Joan Tello, although previously highlighted associate Enrique Vargas left the firm in October 2020.
Long established as the benchmark in labour law in Peru, Rodrigo, Elías & Medrano – Abogados remains at the forefront of the market, its expert team advising on many of the country's most high-profile and business-critical labour matters. The pandemic has placed the team in great demand as companies grapple with staffing and redundancy issues particularly within Peru's key industry, mining. The firm is acting for several of the country's top mining companies in opposing a request for a centralised collective bargaining procedure initiated by the National Federation of Mining and Metal Workers of Peru. The 18-strong team comprises multiple partner-level luminaries: labour law all-rounder José Balta; Mario Pasco, who leads in collective bargaining and litigation; and labour and tax specialist Ernesto Cárdenas. Senior associate Iván Blume is another name to note.
Few headline projects come to market without
Rodrigo, Elías & Medrano – Abogados
at the table. For example, this year it represented Lima Airport Partners in the $450m financing for the modernisation of Lima's Jorge Chavez International Airport, and acted for Tacna Solar, Panamericana Solar and Moquegua (owned by Solarpack and Ardian), on three simultaneous financings for three power plants (aggregate amount, $226m). The firm leverages off its strong mining, financing and energy teams to produce a stellar offering, the practice steered by head partners from those areas:
Luis Carlos Rodrigo Prado
,
Jean Paul Chabaneix
 and
Verónica Sattler
, respectively. Integral to the practice group are project finance star
Fernando Molina
and fellow project finance specialist
Juan Diego De Vinatea
, who both take the lead on multiple matters. The practice houses a deep pool of 28 associates among whom regulatory senior associate
Diana Briones
is highly active in this area.
Since publication
, Briones has been raised to the partnership - effective as of January 2022.
Rodrigo, Elías & Medrano – Abogados
is a giant in the field of public and regulatory law. It advises an expansive client roster across a broad industry base, earning instructions from such emblematic companies as Microsoft, Anglo American and Entel. The practice is split into three distinct areas of specialism: public law and public procurement, regulatory, and fisheries – the firm being one of the few to have a specialist practice in this key industry. The 20-strong team has depth at both partner and associate level, and is led by
Carlos Carpio
(public law), a leading professional in this field with a focus on construction-related works including arbitration; and
Verónica Sattler
(regulatory), whose broad practice includes regulatory advice to companies in the energy, public transportation and sanitation infrastructure sectors, among others. Other key figures include consultant
Richard Inurritegui
(fisheries),
Hugo Silva
(public procurement),
Alejandro Manayalle
(regulatory), and at associate level,
Augusto Effio
and
Diana Briones
.
Since publication
, Briones has been raised to the partnership - effective January 2022.
Rodrigo, Elías & Medrano – Abogados is the go-to firm for a multitude of highly land-dependent companies, such as utilities, industrial manufacturers and mining companies. An exceptionally broad skill set at the firm includes capability in niche areas such as archaeology, analysis of seismic risk, and acquisition rights of state-owned lands, the firm offering stand-out strength in the overlap of public law and land law. The nine-strong specialist team is led by pre-eminent real estate lawyer Carlos Carpio, often instructed to defend the Peruvian State in international arbitration concerning land matters. His right hand at the practice is very experienced associate Hugo Sarria, who also has combined public law expertise, while Isabel Carrascal continues to grow in profile and experience.
The tax offering at Rodrigo, Elías & Medrano – Abogados remains hard to beat for lawyer numbers and expertise. Some nine partners are focused on the sector, ensuring all aspects of commercial tax are covered, with stand-out strength in complex and cross-border transactional support and litigation. A diverse client portfolio reveals broad industry knowledge, essential for strategic tax planning, which the firm provides to a host of prominent domestic and international companies. Co-head of the practice Alex Córdova is a market-leading corporate tax partner, with niche expertise in extractive industries, while fellow co-head Alex Morris is an authority on tax planning and international fiscal transparency and leads the wealth-management side of the practice. Other names to note include: Tulio Tartarini, who specialises in utilities taxation, among other areas; corporate tax adviser Mariella de la Torre; and the more junior partner Raúl Hidalgo.
Rodrigo, Elías & Medrano – Abogados combines deep regulatory expertise with first-class multidisciplinary support, offering the sector a streamlined 360° legal service. On the regulatory side, the firm excels in the telecoms sector, having played a key role in the 1990s' privaitisation of the industry and today acting for principal Peruvian players such as Entel Perú. Counsel María del Rosario Quiroga is a regulatory specialist with in-house telecoms experience and heads the telecoms practice. The team also attracts principal clients from the media and technology segments, being lead adviser to TV broadcaster Compañía Peruana de Radiodifusión and Facebook for example; and actively participates in the development of evolving technology law in Peru. Energy regulatory partner Verónica Sattler overseas the entire practice, while key advisers include associates Andrea Morelli and Luis Fernando Roca, both regulatory specialists.
Rodrigo, Elías & Medrano – Abogados undertakes capital markets work within its market-leading banking and finance practice with ambitions to grow market share. Its deal record for the past year demonstrates valuable capability, for example acting for healthcare network Auna on its international capital markets debut, issuing $300m of 6.500% senior notes, due 2025. The 'very solid and high-level' team is steered by Jean Paul Chabaneix with specialist securities expertise provided by Nydia Guevara and counsel Paul Castritius. They are supported by corporate and finance partner Jorge Trelles, who led the Auna deal alongside Chabaniex.
Energy and regulatory specialist Verónica Sattler heads the practice at Rodrigo, Elías & Medrano – Abogados giving it a proven track record of electricity sector merger-clearance work; it acted for seller Sempra Energy on the clearance of its landmark, $3.5bn sale of Luz del Sur to China Yangtze Power International. This experience will no doubt stand the team in good stead as merger clearance work expands across other sectors. In the meantime, work is typically transactional, advisory and compliance-related, although the firm is handling an abuse of dominant position case on behalf of a major company. Key advisers also include Alejandro Manayalle and counsel María del Rosario Quiroga.
Rodrigo, Elías & Medrano – Abogados retains some market share, despite enduring significant team departures in 2020. Twelve months on from assuming leadership of the practice, Guillermo Puelles appears to be balancing his broad personal practice (restructuring, insolvency and M&A) with steering the insurance work at the firm. The practice has traditionally acted for a number of international insurers and reinsurers as well as domestics, and has a strong track record of advising foreign reinsurance companies on incorporation and commencement of activities in Peru, including dealings with the relevant authorities. Associates Sabrina Montoya and Renzo Rossi are building capability in this area.
Rodrigo, Elías & Medrano – Abogados >
Firm Profile
The firm:  Rodrigo, Elías & Medrano Abogados is a full-service firm with over 30 practice groups, covering all areas of law. All of its teams are recognised as leading practices in the market and regularly participate in the most complex and sophisticated matters, including crossborder deals and international arbitration claims. The firm has represented clients in most major Peruvian projects and transactions in the last five decades, as well as in high caliber legal matters in areas such as antitrust, aviation, banking and finance, bankruptcy and restructuring, corporate and M&A, employment, energy, environmental, infrastructure, insurance, intellectual property, litigation and arbitration, natural resources, privatizations and concessions, project development and finance, real estate, tax and telecommunications, among others. The firm is member of Interlaw, World Services Group and Employment Law Alliance.
Recent accolades: The firm was awarded 'Latin America Law Firm of the Year 2018' and 'Law Firm of the Year in Peru in 2019' in Peru by Chambers & Partners (repeating the awards also won in 2017, 2016, 2015, 2014, 2012 and 2010); 'Law Firm of the Year 2019' in Peru by Who's Who Legal (repeating the awards also won since 2006); 'Law Firm of the Year 2020" in Peru by IFLR, and 'Law Firm of the Year 2019' (repeating the awards also won in 2019) in Peru by International Tax Review.

Main areas of practice
Banking, corporate finance and capital markets: The firm covers bank finance, debt and equity capital markets, structured finance, trade finance, acquisition finance, derivatives and regulatory matters. Recent highlights include advising the Goldman Sachs, J.P. Morgan Securities and Santander Investment in the US$563m 144A/Reg S bond issuance by Metro de Lima Linea 2; Impala in its US$250m financing granted by ING, Banco de Crédito del Perú, Citibank and The Bank of Nova Scotia; Kallpa Generación in its US$148m leasing granted by Banco de Crédito del Perú; Solgas in its PEN303m financing granted by Scotiabank Perú; IFC in the US$75m financing to Banco Bolivariano; The Central America Bottling Corporation in its US$35m financing granted by Banco de Crédito del Perú; Asterion Capital Partners in its EUR285m financing granted by BBVA and Santander; and Banco de Crédito del Perú in the US$100m granted to Sierra Metals.
Corporate and M&A: The firm regularly participates in the largest, most complex and sophisticated M&A transactions. It also provides regular corporate counseling to a significant number of the most important companies operating in Peru. Recent highlights include advising Sempra in its US$3.59bn sale of Luz del Sur; Warburg Pincus in its US$500m acquisition of Cambridge and Altair schools; GyM in its US$130m equity issuance; Pan American Silver in its US$1.07bn corporate reorganization; Fidelidade in its PEN44m public tender offer in La Positiva; Solarpack in its US$51m acquisition of Tacna Solar and Panamericana Solar; Latin American Power in the acquisition of two hydropower projects; Trafigura in its assets sale to Sierra Poli; Entel in the US$772m sale of telecom towers; AJ Gallagher in the acquisition of JLT's aerospace division.
Energy: The firm has been involved in the development and financing of some of the most important energy projects in Peru, including hydropower and other renewable projects. Celeo Redes in the public bidding for three transmission lines; Red Eléctrica group on the development of transmission projects; counsel to conventional and renewable energy ventures; Tahoe Resources, Antamina, Cerro Verde, Marcobre and Southern Peru Copper on the energy requirements for their mines and the development of power plants and transmission lines.
Infrastructure: The firm has extensive experience in the development, financing and regulatory aspects involving ports, airports, toll roads, railways, transmission lines and sanitation, among other areas. It provides regular advice to Mizuho Securities in the US$273m bond issuance by Metro de Lima Línea2; BBVA, Mizuho Bank, SMBC, Sabadell, Santander and Citibank in the US$355m financing to Contugas; Santander, Sadabell and BBVA in the US$150m facility to Metro de Lima Línea2; Credicorp Capital in the US$61m financing to Transportadora Callao; Latin American Power in its US$127m refinancing; and Natixis in its US$173m financing for the Carhuaquero- Cajamarca-Norte transmission line; Marcobre in the US$900m financing of Mina Justa project.
Intellectual property: The firm provides a full range of services, including consultancy, protection and enforcement of rights involving patents, trademarks, trade names, copyright, domain names and related rights. The firm's portfolio includes some of the most valuable brands worldwide.
Litigation and arbitration: The firm's litigation and arbitration practice group is also recognised as the clear market leader by clients and peers alike. It covers disputes in all areas of law, including civil, commercial, insurance, insolvency, antitrust, labour, energy and regulatory litigation and tax, as well as white-collar crime in high-profile leading cases. The firm's lawyers have acted as counsel, arbitrators, legal experts and consultants in proceedings before local and international arbitration institutions. Representation an US energy subsidiary in an arbitration proceeding against local Generation Company. Successful representation of a mining company in a procedure to release a letter of guarantee in the legal process against Tax Authority.
Natural resources and environmental: Premier mining and oil and gas companies with large scale projects in Peru have entrusted the firm with their regulatory, social, environmental, contentious and transactional matters in the last three decades. The firm's main clients include: Gases Del Norte on the awarding of a US$230m concession for distribution of natural gas. Gases Del Pacífico on its 250$m LNG transport and distribution natural gas concession. Shell on matters relating to LNG exports and local LNG sales.
Projects: The firm's reputation in project development and finance is unmatched. Over the last four decades, the firm has represented all sides of a deal, whether commercial lenders, multilaterals, export-credit agencies, debtors, underwriters, issuers and others. Recent highlights include advising Southern Peru Copper in successful bid to acquire Michiquillay with an expected investment of US$2.5bn; Tahoe Resources in its integration with Pan American Silver for US$1.1bn. Marcobre on the development of the Mina Justa project for US$ 1.5bn; Antamina on US$1.5bn expansion; Freeport McMoRan on US$4.7bn additional expansion of Cerro Verde; Barrick in its strategic plans to expand Laguna Norte.
Tax: The firm is recognised as the leading tax practice in the country for its advice on tax planning, tax litigation and transfer pricing, as well as for its experience in tax matters in domestic and cross-border M&A, financial and reorganisation transactions. Recent highlights include representation on tax matters and proceedings of Rimac Compañía de Seguros (US$30m) and Minsur (US$100m); Hudbay on challenging US$3.5m in tax credits by the tax authority.
Main Contacts
| Department | Name | Email | Telephone |
| --- | --- | --- | --- |
| Banking and finance/M&A/projects | Jean Paul Chabaneix | | |
| Bankruptcy/restructuring | Guillermo Puelles | | |
| Corporate | Ramón Vidurrizaga | | |
| Dispute resolution | José Tam | | |
| Environment | Francisco Tong | | |
| Insurance and reinsurance | Jorge Velarde | | |
| Intellectual property | Héctor Álvarez | | |
| International trade | Julio Guadalupe | | |
| Labor and employment | José Balta | | |
| Mining | Luis Carlos Rodrigo Prado | | |
| Energy | Verónica Sattler | | |
| Public law | Carlos Carpio | | |
| Regulatory | Verónica Sattler | | |
| Tax | Alex Córdova | | |
Lawyer Profiles
| Photo | Name | Position | Profile |
| --- | --- | --- | --- |
| | Ms María del Carmen Alvarado | Partner María del Carmen Alvarado specializes in intellectual property with emphasis on… | View Profile |
| | Mr Héctor Álvarez | Partner Héctor Alvarez leads our Intellectual Property area, and specializes in brands,… | View Profile |
| | Mr Arturo Aza | Partner Arturo Aza specializes in solving civil conflicts, and in administrative-contested, and… | View Profile |
| | Mr José Balta | Partner José Balta leads our Labor area, and specializes in advising national… | View Profile |
| | Mr Francisco Barrios | Partner Francisco Barrios specializes in mining and environmental law, and water resources. | View Profile |
| | Mr Luis Bedoya | Partner Luis Bedoya specializes in arbitration and civil litigation. | View Profile |
| | Mr Oscar Benavides | Partner Oscar Benavides specializes in mining law, mining projects finance, and mergers… | View Profile |
| | Ms Jenny Caldas | Partner Jenny Caldas specializes in oil, gas and environmental issues. | View Profile |
| | Mr Ernesto Cárdenas | Partner Ernesto Cárdenas specializes in labor contracting, migrations and social security matters. | View Profile |
| | Mr Carlos Carpio | Partner Carlos Carpio leads our Public Law area. He specializes in public… | View Profile |
| | Mr Italo Carrano | Partner Italo Carrano specializes in arbitration, infrastructure, mergers & acquisitions, and project… | View Profile |
| | Mr Renzo Carrasco | Partner Renzo Carrasco specializes in civil litigation. | View Profile |
| | Mr Fabrizio Castellano | Partner Fabrizio Castellano is a specialist in representing in civil, commercial, criminal… | View Profile |
| | Mr Jean Paul Chabaneix | Partner Jean Paul Chabaneix leads our Banking and Finance, Projects Finance, Mergers… | View Profile |
| | Mr Alex Córdova | Partner Alex Córdova leads our Tax practice area. He specializes in fiscal… | View Profile |
| | Mr Juan Diego De Vinatea | Partner Juan Diego de Vinatea specializes in banking and finance law, projects… | View Profile |
| | Mr Claudio Ferrero | Partners Claudio Ferrero specializes in transactional mining matters, and mergers & acquisitions. | View Profile |
| | Mr Sandro Fuentes | Partner Sandro Fuentes specializes in new businesses, fiscal strategy and planning, and… | View Profile |
| | Mr Julio Guadalupe | Partner Julio Guadalupe leads our International Trade and Customs area. | View Profile |
| | Ms Nydia Guevara | Partner | View Profile |
| | Mr Raúl Hidalgo | Partner Raúl Hidalgo specializes in tax law with emphasis on consulting, investment… | View Profile |
| | Mr Gonzalo La Torre | Partner Gonzalo La Torre specializes in mining and extractive activities taxation, in… | View Profile |
| | Mr Eduardo López | Partner Eduardo López specializes in banking and finance law, corporate finance, and… | View Profile |
| | Mr Alejandro Manayalle | Partner Alejandro Manayalle specializes in antitrust, energy, infrastructure, public-private partnerships and international… | View Profile |
| | Mr Humberto Medrano | Humberto Medrano is a founding member and counselor of the Tax practice… | View Profile |
| | Mr Fernando Molina | Partner Fernando Molina specializes in mergers & acquisitions, project finance and corporate… | View Profile |
| | Mr Alfonso Montoya | Alfonso Montoya specializes in providing commercial and corporate advisory to companies. | View Profile |
| | Mr Alex Morris | Partner Alex Morris leads our Wealth Planning practice area. He specializes in… | View Profile |
| | Mr Luis Enrique Palacios | Partner Luis Enrique Palacios specializes in mergers & acquisitions, project finance and… | View Profile |
| | Mr Mario Pasco | Mario Pasco specializes in advising companies on labor issues. | View Profile |
| | Mr Guillermo Puelles | Guillermo Puelles specializes in restructuring, insolvency and liquidation of corporations, mergers &… | View Profile |
| | Mr José Reaño | Partner José Reaño leads our Criminal Litigation and Corporate Compliance practice areas. | View Profile |
| | Ms Maritza Reategui | Partner Maritza Reátegui heads our Life Sciences & Healthcare practice area. | View Profile |
| | Mr Luis Carlos Rodrigo Prado | Luis Carlos Rodrigo Prado is managing partner of Rodrigo, Elías & Medrano… | View Profile |
| | Ms Verónica Sattler | Partner Verónica Sattler leads our Public Services Regulation, Antitrust, Energy and Infrastructure… | View Profile |
| | Mr Hugo Silva | Hugo Silva specializes in public law, public procurement, construction contracts, company restructuring,… | View Profile |
| | Mr José Talledo | Partner José Talledo specializes in tax issues related to investment and financial… | View Profile |
| | Mr José Tam | Partner José Tam leads our Civil Litigation & Arbitration, and Asian Investment… | View Profile |
| | Mr Tulio Tartarini | Partner Tulio Tartarini specializes in tax law, with emphasis on fiscal planning,… | View Profile |
| | Mr Francisco Tong | Partner Francisco Tong is co-head of our Environment practice area. He specializes… | View Profile |
| | Mr Ramón Vidurrizaga | Partner Ramón Vidurrizaga leads our Corporate and Commercial, and Litigation & Arbitration… | View Profile |
| | Ms Mariella de la Torre | Partner Mariella de la Torre specializes in tax consulting and fiscal planning… | View Profile |
Languages
Chinese (Mandarin) French English German Italian Portuguese Spanish
Memberships
ABA (American Bar Association) IBA (International Bar Association) Employment Law Alliance INTA - International Trademark Association Inter-Pacific Bar Association INTERLAW World Services Group (WSG)