Rodrigo, Elías & Medrano – Abogados > Lima, Peru > Firm Profile
Rodrigo, Elías & Medrano – Abogados
Offices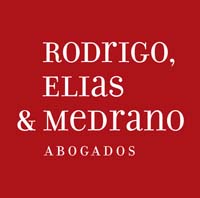 Rodrigo, Elías & Medrano – Abogados
Av. Pardo y Aliaga 652 piso 8
San Isidro
Lima 15073
Peru
Rodrigo, Elías & Medrano – Abogados > The Legal 500
Rankings
Rodrigo, Elías & Medrano – Abogados
stands out in the market for its focus on complex, high-value transactions requiring specialist expertise. Its client roster includes an impressive array of international commercial banks, multilateral institutions and development banks, as well as domestic banking institutions. Many of its practitioners have experience at large international firms and have practiced overseas; the firm utilizes these connections well, frequently acting as local counsel on large cross-border deals.
Jean Paul Chabaneix

heads the sizeable, 20-strong, practice which has an impressive track record in sovereign debt, securities, derivatives and a wide range of financing types, among other matters.
Fernando Molina
and
Nicolás Cornejo
both focus on project and corporate finance, along with M&A; while
Juan Diego De Vinatea
acts for national and international clients on direct and syndicated financing operations.
Luis Enrique Palacios
and
Jorge Trelles
are well versed in financing energy, infrastructure, telecommunications and mining sector projects. A healthy associate bench includes
Cecilia Canepa
,
Efrain Salazar
and
Carolina Chipollini
 , among others, along with March-2022 hire,
Victor León Chiri
, formerly a senior associate at
Cuatrecasas
.
Rodrigo, Elías & Medrano – Abogados
operates at the top of the market when it comes to restructuring and insolvency matters; it fields a team with in-depth knowledge of bankruptcy law, and which has experience in reorganisations and asset-acquisition operations involving insolvent and distressed companies. Offering multidisciplinary advice with ancillary support from tax, employment, banking and disputes practitioners, the practice is well placed to cater to a range of businesses, including those in the aviation, financial services, construction, oil-and-gas, and mining sectors, among others. Practice head
Guillermo Puelles
handles both private and public insolvency, as well as restructuring and liquidation.
Hugo Silva
is another key practitioner, alongside
Jorge Trelles
who is recommended for corporate liquidation proceedings and M&A involving distressed companies. Associate
Renzo Rossi
is also a name to note for liquidation and banking regulatory matters.
The compliance practice at
Rodrigo, Elías & Medrano – Abogados
acts for a roster of high-profile domestic and international companies on the implementation of compliance programs and criminal investigations. The multidisciplinary team encompasses specialists in economic law, anti-bribery and anti-money laundering matters, employment, data protection and corporate issues; it advises clients on international regulatory issues, internal investigations, foreign corrupt practices act (FCPA) due diligence and M&A operations. The team is led by finance expert
Fernando Molina
, and
José Reaño Peschiera
, who is focused on business crime matters, including white-collar crime, tax evasion and financial fraud. Formerly at the High-Level Anti-corruption Commission ("CAN-Anticorrupción"), a state-entity, senior associate
José Medina
is the name to note for anti-corruption work, and handles the legal defence of criminal proceedings.
Efraín Vassallo
 retired.
Under the leadership
Jean Paul Chabaneix

and
Ramón Vidurrizaga
,
Rodrigo, Elías & Medrano – Abogados
remains at the forefront of corporate transactional matters, advising on high-profile M&A, joint ventures, management buyouts and private equity investments, and demonstrating particular experience in the mining industry. The practice group caters to a range of industry sectors and also handles contractual corporate matters, reorganisations, financings and securities associated with foreign investment. Vidurrizaga is particularly recommended for corporate and commercial matters, as well as arbitration and litigation. Managing partner
Luis Carlos Rodrigo Prado

is a well known natural resources specialist who often handles M&A deals in the sector. Other key practitioners include
Luis Enrique Palacios
, who focuses on M&A, and finance work; and
Eduardo López
and
Jorge Trelles
, both of whom are also largely dedicated to M&A.
Nicolás Cornejo
, who made partner in Janauary 2021, handles M&A, financing and capital markets work for both local and international clients.
Augusto Cáceres
left the firm in July 2021 to establish a ventures and legal lab called
LeiOS
.
'
Outstanding in the area of dispute resolution
',
Rodrigo, Elías & Medrano – Abogados
 offers '
serious professionalism and a great loyalty toward its clients
'. The team's key areas of focus are high-profile international and domestic arbitrations, commercial litigation and white-collar crime. Often working alongside large international firms, the practice group is experienced in commercial and investment arbitration, shareholder disputes, governmental and regulatory matters, and construction disputes, with
José Tam

,
José Reaño
,
Arturo Aza
and
Renzo Carrasco
sharing leadership of the practice. Tam is well known and highly regarded in the market for civil and commercial arbitration and litigation proceedings; while Aza is experienced in disputes against Peruvian Government entities, as well as those involving tax, mining and regulatory matters. Carrasco is the name to note for civil litigation and criminal proceedings, and
Italo Carrano
handles international treaty-based disputes, including those investor-state ICSID cases. Promoted to partner in January 2021,
Jorge Alvarado
is a procedural specialist who focuses primarily on complex arbitration; and
Martin Chocano
-who, in turn, was promoted to the partnership in January 2022- is recommended for commercial and construction disputes.
The premier electricity practice at
Rodrigo, Elías & Medrano – Abogados
advises clients on technical and commercial matters and has over 20 years' experience in the industry. The team acts for power producers, transmission and distribution concessionaires, unregulated consumers and the grid operator (COES) on a range of matters, including power purchase agreements (PPAs), interconnection agreements and project development. On the commercial side, the team handles M&A, project finance and merger control issues.
Verónica Sattler
and
Alejandro Manayalle
head the group; with Sattler recommended for public infrastructure, energy, public utility and network regulation issues; and Manayalle providing expertise on the development of public infrastructure and energy projects, as well as international investment arbitration. Counsel
María Del Rosario Quiroga
is recommended for regulatory matters and disputes, while
Diana Briones
(who was promoted to the partnership in January 2022) handles corporate matters. Senior associate
Margarett Matos
is the name to note for sustainable energy matters, public policy and energy regulation.
Rodrigo, Elías & Medrano – Abogados
offers a full-spectrum service to clients in the oil-and-gas industry, catering to all aspects of up-, mid- and downstream activity in the industry. This broad focus encompasses expertise in exploration and production contracts, joint venture agreements, engineering and construction agreements, environmental matters and disputes. The team utilises ancillary support from the firm's corporate, tax, employment, IP and litigation practices to provide a one-stop-shop for clients; it is co-led by
Jorge Pérez-Taiman
,
Jenny Caldas

and senior associate
Carolina Noriega
. Pérez-Taiman brings strong international experience to the team and Caldas is recommended for administrative procedures before regulatory entities. Noriega handles permitting, contracting and commercial matters but is primarily focused on transactional matters in the sector; while specialised associate
Talia Hormaeche
's practice is centred on natural gas distribution matters.
Jean Paul Chabaneix

is an additional name to note for M&A, and financing matters in the industry.
Rodrigo, Elías & Medrano – Abogados
 offers clients '
excellent industry knowledge and contacts'
and '
always delivers a high-quality product on time
'. It is the pre-eminent practice for corporate instructions in the mining industry, handling M&A, privatisations and financing work, along with administrative proceedings, construction and operational matters, and environmental issues. Practice head
Luis Carlos Rodrigo Prado

is one of the best-known lawyers in the mining industry; he sits on the board of various major mining companies and is recommended for corporate and financing work.
Oscar Benavides
advises on the structuring and negotiation of exploration, development and exploitation contracts, and delivers work that is '
way above and beyond any expectations
'.
Francisco Barrios
 and
Francisco Tong
are also key practitioners, alongside
Claudio Ferrero
, who is a name to note for corporate, contractual and general mining matters. At associate level,
Diego Pachas
is recommended for regulatory issues, while
Karen Flores
joined as associate from an in-house role at the Peruvian environment agency Organismo de Evaluación y Fiscalización Ambiental (OEFA).
Rodrigo, Elías & Medrano – Abogados
 has '
an excellent team, with a great track record in, and knowledge of, environmental issues
'. Handling both contentious and non-contentious mandates, the practice is active in litigation, transactional and regulatory matters. It is experienced in a wide range of areas, including water, sewage, natural protected areas and environmental quality standards.
Francisco Tong
heads the group and has particular experience of permits, licenses and authorisations in the mining, environmental and natural resources sectors.
Jenny Caldas

handles regulatory and environmental issues - primarily in the oil and gas sector, and
Francisco Barrios
is the name to note for occupational safety and sanctioning procedures, among other areas. Counsel
Úrsula Zavala
handles water resourcing issues and sanitation matters, and also has considerable experience of large-scale investment projects in the mining and energy sectors.
Karen Flores
joined as an associate in April 2021 from her public sector role in environment agency OEFA's evaluation and auditing department.
Under the joint leadership of
Héctor Álvarez
and
María del Carmen Alvarado

, the IP team at
Rodrigo, Elías & Medrano – Abogados
is well known in the market for its advice on trade marks, patents, copyrights and franchising and license agreements. On the contentious side, the practice handles administrative and court proceedings relating to IP rights, acting for a notable roster of high-profile clients. Álvarez advises domestic and foreign companies on the protection and registration of trade marks and patents, while del Carmen, who is a former head of the Trade Mark Office, is recommended for contentious IP matters. Senior associate
Ricardo De Vettor
has particular experience in the life sciences sector and associate
Ximena Aramburu
specialises in trade mark, patent, copyright and domain name mandates.
Rodrigo, Elías & Medrano – Abogados
acts for importers, exporters and a range of other foreign trade operators in the mining, oil and gas, chemical, technology, telecoms and agricultural sectors, among others. Under the leadership of dedicated trade practitioner
Julio Guadalupe

, the practice continues to advise on customs planning and international trade operations, including contentious matters and the representation of clients before regulatory bodies such as INDECOPI. Guadalupe is deputy chair at the Logistics and Customs Committee at the Lima Chamber of Commerce and has recently been handling a number of customs valuation matters; he previously acted as a consultant on the drafting of the current customs law in Peru. Senior associates
Juan Acuña
(the a name to note for customs and indirect tax planning, customs valuation and tariff classification), and
Joan Tello
, who is recommended for administrative procedures (including tax litigation), provide key support.
Rodrigo, Elías & Medrano – Abogados
 is '
a valued partner that maintains a comprehensive set of expertise in labour and employment matters
'. The firm provides clients with strength in both contentious and non-contentious matters including advising on the hiring and firing of staff, downsizing issues, the establishment of employment policies, reduction of costs work, occupational health and safety issues and immigration mandates. On the contentious side, the team notably represents clients in administrative and judicial proceedings. The 18-practitioner team is jointly led by
José Balta

and
Mario Pasco

, with Balta experienced in collective bargaining, employment discrimination and sexual harassment matters, and Pasco recommended for collective bargaining issues, litigation and auditing and taxation cases.
Ernesto Cárdenas
is another key practitioner with experience in tax structuring work, while senior associate
Iván Blume
is a name to note for corporate immigration, discrimination and privacy issues.
Rodrigo, Elías & Medrano – Abogados
 fields '
a wonderful team that is always available with simple solutions to very complex problems
'. It has recently been busy providing advice related to the Covid-19 pandemic, including mandates concerning medical devices, diagnostic reagents, vaccines and oxygen plants. More generally, the practice has strong expertise in IP, regulatory compliance, and marketing and advertising issues. Head of practice
Maritza Reategui
is a key name for IP-related healthcare and life sciences matters and is active in a range of educational roles at universities.
María del Carmen Alvarado

is the name to note for contentious and non-contentious IP matters and has recently been involved in advising companies on the new Peruvian cannabis regulation. Associate
Solange Noriega-Zumaeta
 is recommended for IP and sanitary regulation matters.
An impressive roster of lenders, export-credit agencies, debtors, financial advisors and contractors turn to
Rodrigo, Elías & Medrano – Abogados
for advice on the full gamut of projects work. The firm, which is well known in the market for advising on headline projects, is singled out for its project financing capabilities, and leverages expertise from its strong mining, financing and energy teams to assist on complex, and high-stakes deals. The team is under the joint leadership of
Luis Carlos Rodrigo Prado

and
Jean Paul Chabaneix

, the latter of whom is recommended for transactions in the electricity, mining, oil and gas, construction, telecoms and transport sectors. Also focused on transactional mandates,
Fernando Molina
regularly advises on M&A and the financing of infrastructure and power projects, while
Juan Diego De Vinatea
 is noted for his experience in project finance transactions in the energy sector. Regulatory matters are a key area of focus for
Verónica Sattler
. Recently promoted partner
Diana Briones
is another name to note for regulatory issues and concession agreements.
Alejandro Manayalle
 , who focuses on public transport infrastructure, and
Nicolás Cornejo
are also part of the core team. However, senior associate
Álvaro Klauer
moved to
Cuatrecasas
in March 2022.
The public law and procurement practice group at
Rodrigo, Elías & Medrano – Abogados
advises national and international clients on large infrastructure projects, including public and private initiatives and PPPs. Areas of focus include public procurement, contract negotiation, compliance, and administrative proceedings. Practice co-head
Verónica Sattler
has considerable experience of regulatory matters pertaining to project development, particularly in the energy sector; while fellow co-head
Carlos Carpio
 has notable experience representing clients in administrative proceedings before national, regional, and municipal entities, as well as advising on government contracting and public procurement processes.
Hugo Silva
focuses on construction matters and bidding processes launched by government entities or specialist international organisations, and
Alejandro Manayalle
handles project development in the transportation infrastructure and energy sectors.
Diana Briones
, who was promoted to partner in January 2022, and experienced counsel
Augusto Effio
are also both recommended.
Fielding an impressive nine-partner team,
Rodrigo, Elías & Medrano – Abogados
stands out not only for its bench strength, but also due to the high-volume and high-profile mandates which it handles. On the transactional side, the practice is well known for tax matters relating to M&A transactions, equity and debt financings, restructurings and privatisations, among other areas; while on the contentious side, it draws on the expertise of firm's highly ranked disputes practice to represent clients in litigation.
Alex Córdova
co-heads the team and has notable experience in corporate tax, value added tax and extractive industries' taxation, as well as representing clients before the tax authority.
Alex Morris
, who jointly leads the team, is the key contact for wealth planning; dual-qualified in Spain and Peru, he is well versed in international fiscal transparency issues.
Raúl Hidalgo
handles the tax aspects of investment in infrastructure and administrative proceedings, while
Tulio Tartarini
deals with utilities taxation and
Mariella de la Torre
is recommended for tax issues in the mining and natural resources sector.
Gustavo Lazo
left the firm in September 2021.
Co-led by
Verónica Sattler
 and counsel
María Del Rosario Quiroga
,
Rodrigo, Elías & Medrano – Abogados
has vast experience of the Peruvian telecoms sector, where it advises clients on regulatory and compliance matters, as well as administrative proceedings before the regulators. On the media and technology side, the practice acts for TV broadcasters on compliance, and digital and online platforms on data protection. Quiroga is particularly experienced in the energy and telecoms industries and has pervious in-house experience at the telecoms regulator; while senior associate
Andrea Morelli
is recommended for regulatory and permitting matters, as well as dispute resolution. Associate
Luis Fernando Roca
is another key member of the team and handles matters related to telecoms, broadcasting and new technologies.
Rodrigo, Elías & Medrano – Abogados
acts for high-profile domestic banks and large international players and takes prides in advising on high-end and out-of-the-ordinary transactions. With a strong banking and finance practice, the firm is well placed to handle capital markets work and its expertise includes bank finance, debt capital markets, equity capital markets, project and structured finance transactions, and regulatory issues. Moreover, with a well regarded tax practice, the team can also assist with all relevant structuring matters. Key practitioners in a team of some 20 lawyers inclue practice head
Jean Paul Chabaneix

('
highly responsive, knowledgeable, and business-oriented
') who leads on many of the team's high-value deals; the increasingly active
Nydia Guevara
('
knowledge, speed and the ability to resolve complex situations
'), who focuses on structured finance and equity transactions; and counsel
Paul Castritius
, a Peruvian Securities and Exchange Commission (CONASEV) alumnus who is recommended for regulatory matters.
Rodrigo, Elías & Medrano – Abogados
 fields '
a great team of professionals who maintain constant communication with clients
'. It has experience of urban and engineering projects, as well as in the more niche areas of architecture, archaeology and the analysis of seismic risk; while also handling environmental issues, and zoning and permitting matters. Practice leader
Carlos Carpio
has a strong background in public law which he utilises for the acquisition of rights on state-owned lands and defence of property against invaders, among other issues; he has also acted for the Peruvian State in international arbitrations.
Hugo Silva
focuses on construction matters, administrative law, and public procurement, while senior associate
Hugo Sarria
is experienced in mining, energy, industrial, commercial and residential developments. Also at the associate level,
Isabel Carrascal
is recommended for urban projects. Consultant
Ursula Luna
, formerly legal head of property and concessions at Minera Chinalco Peru, is the name to note for registration matters.
Rodrigo, Elías & Medrano – Abogados
' long-standing competition and antitrust practice typically advises clients on complaints against government entities regarding barriers created by regulations, with recent work involving the team's representation of electricity company Luz del Sur and food production client San Fernando in complaints against ministries, regarding environmental protection and income tax regulations respectively. Compliance with antitrust regulations and adoption of preventive measures is also a key part of the practice group's caseload. Practice head
Verónica Sattler
is experienced in the energy and infrastructure sectors (such as electricity providers and airports), as well as providing general antitrust advice to mining companies. Sattler is assisted by
Alejandro Manayalle
, who co-led on the Luz del Sur matter; and telecoms head, counsel
María Del Rosario Quiroga
.
Rodrigo, Elías & Medrano – Abogados
focuses on offering counsel to reinsurers – typically foreign, but also domestic – regarding Peruvian risk and on any claims arising from related contracts. Restructuring and insolvency specialist
Guillermo Puelles
heads the practice, which is also developing a particular niche in aviation insurance; it has recently handled cases involving personal accidents and liability policies arising from air-related civilian tragedies. Other work involves assisting clients with the incorporation and commencement of new business activities in Peru. key associate support is provided by
Sabrina Montoya
.
Rodrigo, Elías & Medrano – Abogados >
Firm Profile
We are a full-service firm with more than 30 practice groups, covering all areas of corporate law. All of our teams are at the forefront of the market and regularly participate in the most complex and sophisticated transactions in Peru. We have extensive experience handling cross-border matters, including award-winning deals and international litigation and arbitration claims.
We have been awarded "Latin American Law Firm of the Year 2018 and 2021", by Chambers and Partners and have further been recognized as "Law Firm of Year: Peru" repeatedly by Who's Who Legal, Chambers and Partners and IFLR, among other leading international publications for more than a decade.
Banking, Corporate Finance and Capital Markets: The firm covers bank finance, debt and equity capital markets, structured finance, trade finance, acquisition finance, derivatives and regulatory matters. Recent highlights include advising Compañía Minera Antamina in the US$ 1 billion financing granted by a lenders syndicate comprised by Bank of Nova Scotia, MUFG Bank, Bank of China, BBVA, ICBC, KfW IPEX-Bank GmbH, Citibank and JP Morgan; Minsur, in a US$ 300 million refinancing granted by Bank of America and Banco Santander; Aenza, in its offering of US$ 90 million convertible bonds, becoming the first publicly listed company to issue convertible bonds in Peru.
Corporate and M&A: The firm regularly participates in the largest, most complex and sophisticated M&A transactions. It also provides regular corporate counseling to a significant number of the most important companies operating in Peru. Recent highlights include advising Grupo WertheIn in its regional acquisition of entertainment company Vrio from US telecommunications group AT&T. Vrio operates the DirecTV and Sky entertainment systems; DP World Group and DP World Peru in the sale of port operator Cosmos Agencia Marítima to Andino Investment Holding.
Energy: The firm has been involved in the development and financing of some of the most important energy projects in Peru. Recent highlights include hydropower and other renewable projects: Solarpack, in the planning, execution and development of  the San Martín Solar project (former "La Joya" Power Plant) located in the southern regions; Marcobre, in all the regulatory aspects in connection with the legal strategy for securing reliable energy supply of its "Mina Justa" mining project.
Natural resources and environmental: Premier mining and oil and gas companies with large-scale projects in Peru have entrusted the firm with their regulatory, social, environmental, contentious and transactional matters. Recent highlights include advising Barrick Gold Corporation- In the sale of Minera Barrick Misquichilca S.A. ("MBM"), the owner of the Lagunas Norte mine in Peru ("Lagunas Norte") to Boroo Pte Ltd (Singapore); Matheson Tri-Gas to operate Petroperu's Hydrogen and Nitrogen plants in the new Talara Refinery, in northern Peru.
Tax: The firm is recognized as the leading tax practice in the country for its advice on tax planning, tax litigation and transfer pricing, as well as for its experience in tax matters in domestic and cross-border M&A, financial and reorganization transactions. Recent highlights include representation of Nexa Resources Cajamarquilla (US$30 million) and Minsur (US$300 million); Southern Peru Copper Corporation on challenging tax credits by the tax authority.
Pro- Bono: The firm is a signatory of the Vance Center's Pro Bono Declaration for the Americas, is member of Thomson Reuters's TrustLaw Connect and provides pro bono advice to, among others, Agora Partnerships, Corporación Instiglio, Waves for Development and Osgoode Hall Law School of York University (Canada).
Lawyer Profiles
| Photo | Name | Position | Profile |
| --- | --- | --- | --- |
| | Ms María del Carmen Alvarado | Partner María del Carmen Alvarado specializes in intellectual property with emphasis on… | View Profile |
| | Mr Jorge Alvarado | Partner, Jorge specializes in representing in national and international arbitrations, civil, commercial,… | View Profile |
| | Mr Héctor Álvarez | Partner Héctor Alvarez leads our Intellectual Property area, and specializes in brands,… | View Profile |
| | Mr Arturo Aza | Partner Arturo Aza specializes in solving civil conflicts, and in administrative-contested, and… | View Profile |
| | Mr José Balta | Partner, José leads our Labor area, and specializes in advising national and… | View Profile |
| | Mr Francisco Barrios | Partner Francisco Barrios specializes in mining and environmental law, and water resources. | View Profile |
| | Mr Luis Bedoya | Partner Luis Bedoya specializes in arbitration and civil litigation. | View Profile |
| | Mr Oscar Benavides | Partner Oscar Benavides specializes in mining law, mining projects finance, and mergers… | View Profile |
| | Mrs Diana Briones | Partner, Diana specializes in energy, infrastructure, utilities and arbitration | View Profile |
| | Ms Jenny Caldas | Partner Jenny Caldas specializes in oil, gas and environmental issues. | View Profile |
| | Mr Francisco Cárdenas | Francisco Cárdenas specializes in civil, corporate, foreign investment and contracts matters. | View Profile |
| | Mr Ernesto Cárdenas | Partner Ernesto Cárdenas specializes in labor contracting, migrations and social security matters. | View Profile |
| | Mr José Caro | Partner José Antonio specializes in Economic and Business Criminal Law. | View Profile |
| | Mr Carlos Carpio | Partner Carlos Carpio leads our Public Law area. He specializes in public… | View Profile |
| | Mr Italo Carrano | Partner Italo Carrano specializes in arbitration, infrastructure, mergers & acquisitions, and project… | View Profile |
| | Mr Renzo Carrasco | Partner Renzo Carrasco specializes in civil litigation. | View Profile |
| | Mr Fabrizio Castellano | Partner Fabrizio Castellano is a specialist in representing in civil, commercial, criminal… | View Profile |
| | Mr Jean Paul Chabaneix | Partner Jean Paul Chabaneix leads our Banking and Finance, Projects Finance, Mergers… | View Profile |
| | Mr Martín Chocano | Partner, Martín specializes in international and domestic arbitrations, as well as in… | View Profile |
| | Mr Alex Córdova | Partner Alex Córdova leads our Tax practice area. He specializes in fiscal… | View Profile |
| | Mr Nicolás Cornejo | Partner, Nicolás specializes in project finance, corporate finance, mergers & acquisitions and… | View Profile |
| | Mr Claudio Ferrero | Partners Claudio Ferrero specializes in transactional mining matters, and mergers & acquisitions. | View Profile |
| | Mr Sandro Fuentes | Partner Sandro Fuentes specializes in new businesses, fiscal strategy and planning, and… | View Profile |
| | Mr Julio Guadalupe | Partner Julio Guadalupe leads our International Trade and Customs area. | View Profile |
| | Ms Nydia Guevara | Partner specializes in banking and finance, project finance and Capital Markets | View Profile |
| | Mr Raúl Hidalgo | Partner Raúl Hidalgo specializes in tax law with emphasis on consulting, investment… | View Profile |
| | Mr Gonzalo La Torre | Partner Gonzalo La Torre specializes in mining and extractive activities taxation, in… | View Profile |
| | Mr Eduardo López | Partner Eduardo López specializes in banking and finance law, corporate finance, and… | View Profile |
| | Mr Alejandro Manayalle | Partner Alejandro Manayalle specializes in antitrust, energy, infrastructure, public-private partnerships and international… | View Profile |
| | Mr Fernando Molina | Partner Fernando Molina specializes in mergers & acquisitions, project finance and corporate… | View Profile |
| | Mr Alfonso Montoya | Alfonso Montoya specializes in providing commercial and corporate advisory to companies. | View Profile |
| | Mr Alex Morris | Partner Alex Morris leads our Wealth Planning practice area. He specializes in… | View Profile |
| | Mr Luis Enrique Palacios | Partner Luis Enrique Palacios specializes in mergers & acquisitions, project finance and… | View Profile |
| | Mr Mario Pasco | Mario Pasco specializes in advising companies on labor issues. | View Profile |
| | Mr Guillermo Puelles | Guillermo Puelles specializes in restructuring, insolvency and liquidation of corporations, mergers &… | View Profile |
| | Mr José Reaño | Partner José Reaño leads our Criminal Litigation and Corporate Compliance practice areas. | View Profile |
| | Ms Maritza Reategui | Partner Maritza Reátegui heads our Life Sciences & Healthcare practice area. | View Profile |
| | Mr Luis Carlos Rodrigo Prado | Luis Carlos Rodrigo Prado is managing partner of Rodrigo, Elías & Medrano… | View Profile |
| | Ms Verónica Sattler | Partner Verónica Sattler leads our Public Services Regulation, Antitrust, Energy and Infrastructure… | View Profile |
| | Mr Hugo Silva | Hugo Silva specializes in public law, public procurement, construction contracts, company restructuring,… | View Profile |
| | Mr José Talledo | Partner José Talledo specializes in tax issues related to investment and financial… | View Profile |
| | Mr José Tam | Partner, José leads our Civil Litigation & Arbitration, and Asian Investment Desk… | View Profile |
| | Mr Tulio Tartarini | Partner Tulio Tartarini specializes in tax law, with emphasis on fiscal planning,… | View Profile |
| | Mr Francisco Tong | Partner Francisco Tong is co-head of our Environment practice area. He specializes… | View Profile |
| | Mr Jorge Trelles | Jorge Trelles specializes in project finance, corporate finance, mergers & acquisitions, capital… | View Profile |
| | Mr Ramón Vidurrizaga | Partner Ramón Vidurrizaga leads our Corporate and Commercial, and Litigation & Arbitration… | View Profile |
| | Ms Mariella de la Torre | Partner Mariella de la Torre specializes in tax consulting and fiscal planning… | View Profile |
Languages
Chinese (Mandarin) French English German Italian Portuguese Spanish
Memberships
ABA (American Bar Association) IBA (International Bar Association) Employment Law Alliance INTA - International Trademark Association Inter-Pacific Bar Association INTERLAW World Services Group (WSG)