Paul, Weiss, Rifkind, Wharton & Garrison LLP > Washington DC, United States > Firm Profile
Paul, Weiss, Rifkind, Wharton & Garrison LLP
Offices

Paul, Weiss, Rifkind, Wharton & Garrison LLP
2001 K STREET, NW
WASHINGTON, DC 20006-1047
DISTRICT OF COLUMBIA
United States
Paul, Weiss, Rifkind, Wharton & Garrison LLP > The Legal 500
Rankings
The antitrust practice at
Paul, Weiss, Rifkind, Wharton & Garrison LLP
excels in individual and class action claims alike, with cases spanning the whole range of defense matters including monopolization, price fixing, bid rigging, and exclusive dealing. Acting for clients such as Amazon, Credit Suisse, and SAP, the group's expertise extends to a host of industries and multiple jurisdictions in and outside of the US. In Washington DC,
Ken Gallo
 is praised for his
'impactful blend of practical solutions, legal acumen and technical expertise' 
with which he represents clients particularly at the intersection of antitrust with intellectual property. Technology and social media specialist
Karen Dunn
and 
Bill Isaacson
 further form part of the DC team. In New York,
Aidan Synnott
and
Andrew Finch
are recommended for their involvement in high-stakes class actions in financial services and the high-tech industry. Bet-the-company expert Rick Rule in Washington DC departed in March 2022 to found his own firm.
Paul, Weiss, Rifkind, Wharton & Garrison LLP
 fields an impressive team which includes a number of former federal prosecutors, and DOJ and SEC attorneys, and focuses on multifaceted domestic and international regulatory matters.
Brad Karp
has a strong reputation in bet-the-company litigation and regulatory investigations, while
Theodore Wells
is a seasoned litigator and well versed in government investigations.
Roberto Finzi
is a name to note for the representation of individuals caught up in high-profile white-collar crime matters, and
Harris Fischman
 is recommended for regulatory enforcement proceedings, internal investigations and criminal defense.
Jessica Carey
,
Richard Tarlowe
,
Loretta Lynch
, and Washington DC-based
Mark Mendelsohn
,
Roberto Gonzalez
and
Jeannie Rhee
 are other key practitioners. In February 2021, the firm launched a San Francisco office, with
Walter Brown
and
Randy Luskey
 joining from
Orrick, Herrington & Sutcliffe LLP
,
Joshua Hill
joining from
Morrison Foerster
, and
Melinda Haag
 arriving from the DOJ. Named attorneys based in New York unless otherwise stated.
The team at
Paul, Weiss, Rifkind, Wharton & Garrison LLP
is widely recognized in the market for its ability to represent prominent clients in high-profile disputes and investigations. In 2021, the practice acted in litigation before state and federal courts, including appearing before the Supreme Court, and was also engaged to handle enforcement proceedings and internal investigations. The team's sizeable client base includes prominent banks, hedge funds, and private equity funds, and it advises these clients in cases involving alleged breaches of fiduciary duty, fraud, and market manipulation. The practice is jointly led by
Brad Karp
,
Susanna M. Buergel
,
Jessica Carey
,
Andrew J. Ehrlich
,
Kenneth A. Gallo
,
Audra J. Soloway
 and
Theodore Wells
. Karp serves as chairman of the firm and is amongst the most respected lawyers in this sector, while Buergel, Ehrlich and Soloway co-chair the firm's securities litigation practice.
Daniel Kramer
is another key figure in the team, with deep experience in securities litigation including handling antitrust and securities fraud claims. All named lawyers are based in New York with the exception of Gallo, who is based out of the firm's Washington DC office.
Paul, Weiss, Rifkind, Wharton & Garrison LLP
's disputes practice enjoys a strong reputation in the market, not least due to its highly experienced chairman
Brad Karp
. The team is regularly involved in commercial litigation, trials, and appeals, as well as in motion practice and arbitration cases, acting for high-profile clients such as Apple, IBM, Citigroup, and Bloomberg.
Theodore Wells
expertise was in demand by ExxonMobil in a wide range of matters, among those its defense in a series climate change-related matters, including an SEC investigation, multiple state attorneys general investigations, government tort litigation and private class actions.
Jaren Janghorbani
 focuses on M&A litigation as well as large-scale torts, including environmental disputes, while the Washington DC-based
Karen Dunn
 has know-how in commercial and antitrust cases.
Andrew Gordon
 is another key practitioner. Named lawyers are based in New York unless stated otherwise.
Karen Dunn
 –
Paul, Weiss, Rifkind, Wharton & Garrison LLP
. Washington DC based litigation partner
Karen Dunn
leads many of the most significant cases in the US, particularly those where settlement is not an option. In 2021, Dunn had a major trial victory for Apple in Epic v. Apple.  Other notable representations within the technology sector include leading the team defending Uber against Waymo in a billion dollar trade secrets case over the future of self-driving cars.
Theodore Wells
 –
Paul, Weiss, Rifkind, Wharton & Garrison LLP
. New York-based
Theodore Wells
has conducted many of the most influential matters in the US. Historical cases of note include serving as lead counsel to New Jersey Governer Phil Murphy in an unprecedented lawsuit involving a Democratic power broker attempting to stop an investigation by a special governor's task force into the state's tax incentive programs. Wells is highly regarded for SEC investigations, exemplified by his defence of ExxonMobil in a three-year SEC investigation which ended with no enforcement action being recommended against the company. He was also retained to represent ExxonMobil in a series of tort suits.
William Isaacson

 – Paul, Weiss, Rifkind, Wharton & Garrison LLP. Mandates covered by Washington DC-based William Isaacson 

include complex class actions. His practice focuses on antitrust matters; notably securing an arbitration victory on behalf of Uber in a high-profile, lengthy antitrust action against the company. Isaacson has acted in antitrust class actions on the defense and the plaintiff side, a unique element to his practice. On the plaintiff side, he also undertakes significant and impactful pro bono work. Current notable mandates include defending Apple in a crucial class action for the business and securing a favorable settlement for Apple in early October 2021.
Brad Karp
 -
Paul, Weiss, Rifkind, Wharton & Garrison LLP
. Firm chairman
Brad Karp
 continues to successfully defend high-profile financial institutions and corporations including Morgan Stanley and Blackstone Alternative Asset Management in their most challenging litigations. He has also represented the NFL over several years, notably achieving in October 2021 a settlement of claims by retired black players alleging race-based adjustments in dementia testing in the settlement payout process. Karp is based in New York.
Jay Cohen

–
Paul, Weiss, Rifkind, Wharton & Garrison LLP
. New-York based
Jay Cohen

is former co-chair of the firm's litigation department and is particularly renowned for his expertise in commercial, media and entertainment, antitrust and intellectual property disputes. A recent victory for the National Music Publishers' Association (NMPA) and 14 independent music publishers in a copyright infringement action against Peloton Interactive, one of the largest copyright cases ever brought in the music industry, demonstrates his prowess in this area.
The team at
Paul, Weiss, Rifkind, Wharton & Garrison LLP
, which has offices in New York and Wilmington, is praised as '
focused on achieving client objectives
', and provides '
very well written and argued briefs that go to the heart of the matter
', with clients highlighting the '
incredibly hardworking and smart lawyers
'. Among these are New York-based partners
Andrew Gordon
 and
Jaren Janghorbani
, along with
Andre Bouchard
in Wilmington, who lead the practice. Bouchard joined in October 2021 having been Chancellor of the Delaware Court of Chancery.
Lewis Clayton
 and
Geoff Chepiga
 in New York are among the most highly M&A respected litigators in the market, and
Alexia Korberg
, who is acting for CBS in shareholder litigation challenging its $30bn merger with Viacom, is also highly recommended. The firm is heavily involved in the emerging area of SPAC-related litigation, and Janghorbani is representing private equity firm Fireman Capital Partners in a case in Delaware that alleges breaches of fiduciary duty in relation to convertible notes and warrants issued to Fireman by cannabis and hemp company Left Coast Ventures prior to its merger with a special purpose acquisition company.
The New York office of
Paul, Weiss, Rifkind, Wharton & Garrison LLP
 is home to a deep bench of talented securities litigators. Among them are veteran litigator and firm chair 
Brad Karp
, who along with
Andrew J. Ehrlich
scored a major victory in Kentucky State Court for Blackstone Group in an unprecedented attempt to assert derivative claims on behalf of public pension funds against asset managers hired by those funds.
Susanna M. Buergel
is another standout lawyer and her work with
Ken Gallo
 in a securities class action concerning Citigroup's role as an investment advisor is a prime example of her role in high-stakes cases.
Audra J. Soloway
, who handled a case for Biogen Inc. in which plaintiffs allege false and misleading statements in relation to its Alzheimer's drug aducanumab, and
Theodore Wells
, who won a complete defense verdict on behalf of ExxonMobil in a landmark trial in New York state court alleging that the company misled investors about the risks of climate change to its business, are also recommended. Veteran partner
Daniel Kramer
has deep experience in representing Fortune 500 clients in high-profile, cutting-edge cases, and co-deputy chair of the Securities Litigation and Enforcement Group. 
Jane B. O'Brien
in Washington DC and veteran litigator
Richard Rosen
 in New York also play key roles in the practice.
The New York based practice at
Paul, Weiss, Rifkind, Wharton & Garrison LLP
is known for advising debtors, distressed companies, official and unofficial committees of creditors, both secured and unsecured creditors, equity sponsors and distressed investors. Its team is well versed in the handling of both Chapter 11 and Chapter 15 cases, out-of-court restructurings and transactions pertaining to financially distressed companies, and is also familiar with representing both governmental and regulatory bodies. Its expertise is evidenced through its representation of a Mallinckrodt ad hoc committee of guaranteed unsecured noteholders, concerning its Chapter 11 cases surrounding $5.5bn of debt;
Alice Belisle Eaton
 assisted the matter. She, alongside
Andrew Parlen
, oversaw the out-of-court exchange offer and refinancing transactions of Revlon.
Alan Kornberg
, 
Paul Basta
and
Andrew Rosenberg
are co-chairs of the department and have each led its team in significant matters including the Chapter 11 case of Diamond Offshore Drilling.
Brian S. Hermann
 is noted for his representation of both debtor and lender clients.
Elizabeth R. McColm
has vast experience across sectors such as retail, energy, shipping and publishing.
Kyle J. Kimpler
is well known for his litigation experience, overseeing Chapter 11 cases, bankruptcy proceedings and cross-border insolvencies. The practice saw the arrival of
Kenneth Ziman
 and partner promotion of
Christopher Hopkins
in early 2022.
The '
unique
' offering at
Paul, Weiss, Rifkind, Wharton & Garrison LLP
is much lauded by clients, one of whom singles it out as a team which '
is truly innovative, thinks outside of the box and has seen more than just the "norm" in terms of fund structures, market practices and deal complexities
'. The group has a long track record assisting investment management firms and their principals with regulatory compliance and crisis management, and other operational issues; the department is regularly called upon to assist fund managers experiencing life-threatening risks, including regulatory issues, investor litigation and disputes among its senior partners. In addition, the firm has a particularly strong reputation as a leading seed practice and is widely noted for its transactional capabilities.
Udi Grofman

– who co-chairs the global private funds practice along with
Marco Masotti
– is recognized for his '
outstanding business sense complementing nonpareil legal expertise
'. The two oversee matters from the New York office, which also fields recommended practitioners
Amran Hussein
and
Lindsey Wiersma
.
Counting notable companies such as IBM, Apollo and MGM among its key roster of clients,
Paul, Weiss, Rifkind, Wharton & Garrison LLP
's workload includes high-end M&A and IPOs, in addition to CEO succession mandates. The team is well-placed to advise on tax, securities and corporate issues relating to deferred compensation and equity-based pay plans. The team benefits from the leadership of 
Jean McLoughlin
, who is the practice's go-to advisor for public companies and is noted for her expertise in senior leadership succession matters.
Lawrence Witdorchic
, who also co-chairs the executive compensation group, and
Jarrett Hoffman
act for private equity funds and publicly held corporations. All named attorneys are based in New York. Former co-chair
Andrew L. Gaines
 left the firm in June 2022.
Hailed as '
an extraordinary practice of top individuals
',
Paul, Weiss, Rifkind, Wharton & Garrison LLP
is a top-of-the-market resource for M&A, corporate governance issues, activist campaigns, proxy fights, tender offers and unsolicited transactions. Corporate chair
Scott Barshay
has played a central role on some of the largest transactions in sectors including aerospace and defense, consumer and retail, TMT, industrials and healthcare; his team includes
Robert Schumer
, a lawyer with over 30 years' of experience in M&A, joint ventures, LBOs and joint ventures, as well as
Jeffrey Marell
, who possesses extensive expertise in negotiation and contested deals, minority investments and carve-outs transactions. Named lawyers are based in New York, as is
Steven Williams
, whose broad expertise includes mergers-of-equals, carve-outs, spin-outs and sales of asset management firms.
Paul, Weiss, Rifkind, Wharton & Garrison LLP
combines headline deal involvements with a pipeline of transactions on behalf of blue-chip private equity funds such as Apollo, General Atlantic, and Ares, working across the bulge-bracket and middle market on buyouts, exits, minority investments, and innovative arrangements such as SPAC deals. The firm is noted for its senior leadership on complex deals, with practice co-head
Matthew W. Abbott
 advising General Atlantic on its $1.5 billion investment in Articulate Global as well as a number of other transactions, alongside standout transactional partners
Ellen Ching
,
Neil Goldman
, and
Brian Lavin
. Co-head
Taurie M. Zeitzer
remains a leading name in the market, advising long-standing client Apollo on its $5 billion acquisition of Verizon Media, while
Brian Scrivani
 is noted for his prolific practice, handling a broad range of buyouts and portfolio company deals, as well as corporate governance issues.
Ted Ackerman
advised Brookfield and Simon Property Group in their acquisition of assets of JC Penney in bankruptcy, continuing his strong record in carve-outs and portfolio M&A.
Angelo Bonvino
 is a senior practitioner who acts as relationship partner for top clients including Kohlberg & Co and Oak Hill Capital, while
Sarah Stasny
is increasingly influential, representing Roark Capital in a variety of strategic acquisitions.
Justin Rosenberg
remains a name to watch, maintaining a diverse client base, while
Jeffrey Kochian
 and
Gerald Brant
joined the team from
Akin Gump Strauss Hauer & Feld LLP
in November 2021, deepening the firm's Apollo relationship as well as expanding its capabilities in mid-market and portfolio company work. All lawyers are in New York.
Paul, Weiss, Rifkind, Wharton & Garrison LLP
's eminent tax practice advises on both major transactions and restructurings, working on big-ticket M&A, multi-jurisdictional spin-offs, and take-privates for MNCs and financial institutions alike.
Brad Okun
 is a regular port of call for the firm's investment management clientele, routinely advising on multi-billion dollar acquisitions with targets operating across multiple sectors.
Scott M. Sontag
is a highly experienced advisor to public companies and private equity funds, most notably in REIT-related transactions.
Jeffrey Samuels
' renowned public company tax practice sees him advising on some of the most consequential deals in the market place, with recent highlights including twelve-figure transactions in the media sector. In addition to his active M&A tax practice,
Robert Holo
anchors the group's bankruptcy offering, working with a number of creditor groups on Chapter 11 and restructuring proceedings.
David W. Mayo
's most recent instructions include a number of high-value private equity transactions, while
Lindsay Parks
 is a trusted advisor to the firm's investment management and REIT clientele. Cross-border specialist
Brian Krause
joined the team from
Skadden, Arps, Slate, Meagher & Flom LLP
in April 2021.
The team at
Paul, Weiss, Rifkind, Wharton & Garrison LLP
includes a number of former senior DOJ antitrust officials and leading trial lawyers, and handles a combination of major government investigations, alongside civil and criminal litigation relating to cartel activity and follow-on damages, with a highly successful record in acting for blue-chip corporates as well as individuals. The firm is a powerhouse in the financial services industry, and has also handled high-profile bid-rigging and price-fixing investigations for clients in the energy, technology and manufacturing sectors on a global basis, representing clients against DOJ and FTC investigations as well as before the European Commission and other international antitrust enforcers. The team is led by
Andrew C. Finch
and 
Aidan Synnott
, a vastly experienced duo who regularly handle complex multi-jurisdictional regulatory investigations and litigation. Also of note are
Joseph Bial
, who acts for clients in high-stakes civil and criminal cartel proceedings, currently representing Nippon Chemi-Con in an ongoing grand jury trial relating to price-fixing, and sought-after litigator
Kenneth A. Gallo
, a go-to for bench trials, regulatory investigations, and private litigation for marquee clients. In March 2022, Rick Rule left the Washington DC office to found his own firm.
Paul, Weiss, Rifkind, Wharton & Garrison LLP
remains active across a wide range of complex, high-value mergers, regularly securing clearance for big-ticket transactions in the face of FTC and DOJ scrutiny, as well as shepherding deals through multijurisdictional antitrust authorities. The firm's expertise encompasses HSR filings and merger reviews, through to regulatory investigations and legal challenges, including associated litigation, with notably capabilities in the tech sector, which faces increasing regulatory scrutiny. The firm combines 'hired gun' mandates with regular transactional work for major market names including Elanco, Mastercard, and Apollo Global Management. The team includes a number of highly experienced antitrust practitioners with past DOJ and FTC experience, including former Principal Deputy Assistant Attorney General
Andrew C. Finch
, who co-leads the team and is an expert in merger reviews and investigations. Co-chair
Aidan Synnott
is a prolific merger counsel, and represented Conair in its sale by affiliates of American Securities LLC. All lawyers are based in New York unless otherwise stated. Washington DC-based Rick Rule left to found his own firm in March 2022.
As good as it gets
',
Paul, Weiss, Rifkind, Wharton & Garrison LLP
's appellate team impresses with its increasing involvement in precedent-setting cases, following the arrival of high-profile group chair
Kannon K. Shanmugam

in 2019. Notably, the firm secured three US Supreme Court victories in the 2020-21 term alone. The group also has experience in arguing before all 13 Courts of Appeals, as well as many state appellate courts. Washington DC-based Shanmugam is an '
all-star in every respect
' and recently paired up with the trial litigation team to score an 8-1 win for Goldman Sachs in a SCOTUS case with significant implications for class certification in securities class actions. In San Francisco,
Meredith Dearborn
is noted for her expertise in representing technology companies; she teamed up with Washington DC's
Karen Dunn
 to successfully defend Uber in the First Circuit in an unfair competition case. Elsewhere, Washington DC-based senior associate
Aimee Brown
played a key role in the firm's successful representation of Spirit Airlines before the DC Circuit, in a matter concerning the FAA's flight authorizations allocation at Newark Airport. New York-based
Nicholas P. Groombridge
, who focuses exclusively on intellectual property litigation, is also recommended.
Paul, Weiss, Rifkind, Wharton & Garrison LLP
has a prestigious record in issuer-side engagements, frequently representing major private equity clients in acquisition finance-driven high-yield debt offerings. The firm also advises a multitude of public companies on their high-yield offerings, along with distressed businesses seeking urgent funding.
Gregory Ezring
is chair of the finance and capital markets groups. He and
Brian Janson
often represent anchor client Apollo Global Management and its portfolio companies in their fund raising programs, including high-yield debt issuances.
John Kennedy
, co-head of the capital markets team, continues to be noted for high-yield offerings in the corporate recovery environment and also represents a number of foreign issuers accessing the US capital markets.
Tracey Zaccone
is also active in private equity-driven deals and fund raisings linked to corporate distress relating to disruption caused by the Covid-19 pandemic.
Paul, Weiss, Rifkind, Wharton & Garrison LLP
 does '
tremendously good work
' for borrower clients, advising on transactions ranging from first and second lien facilities to asset-based loans and restructurings and rescue financings. The firm has a particularly strong roster of private equity clients, which it assists with the financing elements of LBOs; such clients include Apollo Global Management, Insight Partners and Oaktree Capital Management.
Gregory Ezring
is one of the key names in this regard, also servings as global chair of the finance and capital markets groups. Ezring sits in the New York office, which is also home to private equity specialist
Monica Thurmond
and global debt finance co-head
Thomas De La Bastide
.
Eric Goodison
retired from partnership in January 2021, continuing to work in an of counsel role.
Clients rate the '
deep technical expertise'
 of the team at
Paul, Weiss, Rifkind, Wharton & Garrison LLP
 whose esoteric securitization practice is respected across the market, led from New York. Of note in 2021, the team continued to advise the California Public Utilities Commission on securities issues arising from the California wildfire cases. It is also a key destination for intellectual property and whole-business securitizations. In addition, the group has experience across the spectrum of asset-backed securities. The group is led by
Jordan Yarett
, known for whole-business securitizations.
Charles Pesant
has a varied practice that includes domestic and cross-border commercial vehicle and equipment fleet securitizations, as well as securities of intellectual property and franchise agreements.
Robert Zochowski Jr.
, who is a co-head of the finance group, is a specialist in securitizations and project financings involving esoteric assets. Intellectual property-based securitizations are also an area of expertise for
Claudine Meredith-Goujon
.
Based in New York,
Paul, Weiss, Rifkind, Wharton & Garrison LLP
handles litigation, transactional and regulatory work for a range of clients, including major sports leagues, athletes, franchises, investors and broadcast companies. Acting as the chairman of the practice is
Brad Karp
. He and experienced litigator and trial lawyer
Christopher Boehning
, who acts as co-chair of the firm's international practice, notably advised the Fédération Internationale de Football Association regarding a partnership agreement for a streaming service offering.
Lynn Bayard
and
Theodore Wells
are also noted, with experience in player health and safety issues, and complex civil and corporate litigation respectively.
Nicholas Groombridge
, a renowned patent litigator who also '
stands out as an excellent communicator and strategist
', leads the practice at
Paul, Weiss, Rifkind, Wharton & Garrison LLP
, which has particularly strong expertise before the PTAB, complemented by a solid experience in other US venues such as the Federal Circuit and the ITC. Excelling across a wide range of fields, including pharmaceuticals, biotechnology, medical devices, computer software and hardware, electronics, telecommunications and financial services, the practice includes deputy chair
Catherine Nyarady
,
Jennifer Wu
, and
Eric Alan Stone
in New York.
Steven Baughman
, '
the partner to rely on in a technical patent case
', and counsel
Megan Raymond
, who handles '
difficult arguments and witnesses with grace and effectiveness
', are based in the Washington DC office.
The offering at
Paul, Weiss, Rifkind, Wharton & Garrison LLP
provides specialized advice across the entire private equity fund lifecycle – including fund and management company formation, seed capital and strategic arrangements, employee compensation, and investment management M&A – from the firm's New York office. The co-heads of the global funds group are
Udi Grofman

and
Marco Masotti
– the latter is particularly noted for his fundraising expertise. Other recommended attorneys at the practice include
Victoria Forrester
, who has overseen a number of ground-breaking fund launches for market leading clients;
Amran Hussein
, who is equally well versed in formation, launch and operation matters; and
Conrad van Loggerenberg
, whose recent highlights include bringing to market a number of credit, co-investment, seed capital and venture capital funds. Major institutional investors, including sovereign wealth funds, state pension plans, retirement funds, endowments and family offices, also regularly instruct the team.
Paul, Weiss, Rifkind, Wharton & Garrison LLP
's growing practice focuses on high-profile and precedent-setting cases, and the firm can regularly be found acting for major companies operating in the banking, insurance and food sectors, among others. The practice is led by four partners:
Theodore Wells
, who works with spin-off transactions;
Jessica Carey
, who defended DST Systems, Inc. in a novel matter concerning alleged breaches of fiduciary duty; 
Kenneth Gallo
and
Brad Karp
. Seasoned litigator
Lewis Clayton
is another name to note.
Paul, Weiss, Rifkind, Wharton & Garrison LLP
is a strong choice for advice on avoiding or mitigating the impact of activist campaigns. Its team acts for clients in a number of scenarios, including those where the investor's goal concerns management or board changes, stock buybacks or a shift in strategy. The chairman of the corporate department in New York is
Scott Barshay
, who '
uses his team well
' to handle high volumes of work from prominent, well-known companies undertaking significant campaigns. In addition to Barshay,
Robert Schumer
is another name to note.
Paul, Weiss, Rifkind, Wharton & Garrison LLP
is noted for its development work in hospitality, healthcare and multifamily projects on behalf of private equity firms, gaming and hospitality resorts companies, and government institutions.
Peter E. Fisch
 and
Harris B. Freidus
 are the top partners for sales and acquisitions, construction and leasing, with Freidus highlighted for his expertise in gaming and hospitality. 
Salvatore Gogliormella
is active in the healthcare real estate sector.
Meredith J. Kane
 retired from active practice. All partners are based in New York.    
Based in New York, the multidisciplinary tax team at
Paul, Weiss, Rifkind, Wharton & Garrison LLP
is particularly strong on the intersection of US-Canadian, European and Asian tax law. It frequently advises on major M&A, private equity deals, SPACs, and securitizations. Practice co-chair
Brad Okun
 focuses on tax matters connected to high-value M&A and restructurings, while co-chair
Scott M. Sontag
 deals with cross-border restructurings and securitzations. They work alongside
Jeffrey Samuels
, a specialist in international tax issues related to high-value public transactions; M&A  and joint ventures expert
Brian Grieve
; and
Robert Holo
, an expert on tax-free reorganizations and SPAC deals. International transactions specialist
Lindsay Parks
 was recently appointed deputy chair of the team, and
David W. Mayo
 advises on corporate and partnership taxation and tax-free M&A. Additionally, cross-border tax specialist
Brian Krause
 joined from
Skadden, Arps, Slate, Meagher & Flom LLP
 in April 2021.
The antitrust team at
Paul, Weiss, Rifkind, Wharton & Garrison LLP
represents clients on both sides of the aisle and is regularly involved in matters pertaining to monopolization, price-fixing, and unlawful conspiracy. Financial services, healthcare, entertainment and technology, and media are among the sectors who seek out the firm's expertise in plaintiff-side cases. Antitrust heavyweight
William Isaacson

represents a host of global corporates, while
Joseph Bial
 are further key contacts. All mentioned attorneys are based in Washington DC. Rick Rule left the firm in March 2022 to found his own firm.
Paul, Weiss, Rifkind, Wharton & Garrison LLP
is best known for issuer-side engagements, notably in the telecoms, hospitality and leisure, home building, consumer, healthcare and energy industries. It has a particularly impressive record in representing private equity houses and their portfolio companies in capital markets offerings; this includes anchor client Apollo Global Management, the private equity giant. The firm has also continued to impress in high-yield debt fund raisings to address Covid-19 pandemic-related liquidity constraints.
Gregory Ezring
has an outstanding reputation, having advised Apollo and other major issuers over the years.
John Kennedy
is also at the forefront of rescue financings linked to the Covid-19 pandemic, especially high-yield debt offerings; he has advised Carnival Corporation and plc in a series of debt and equity issuances.
Brian Janson
is another prominent figure in the high-yield debt space, acting for Apollo and other issuer clients.
Tracey Zaccone
is also noted for investment grade and high-yield debt, including hybrid capital offerings.
Paul, Weiss, Rifkind, Wharton & Garrison LLP
has a broad-based practice driven by range of public companies and private equity clients such as Apollo Global Management. In 2021, the firm continued to advise clients on equity offerings to overcome liquidity constraints caused by the Covid-19 crisis. Moreover, it advised a long-listed of private equity portfolio companies on the their IPOs and advised on in excess of 20 SPAC IPOs during the year.
Gregory Ezring
is global head of finance and capital markets, and frequently represents public companies and private equity portfolio companies on their equity offerings.
John Kennedy
is co-head of the capital markets group and has continued to work on a series of headline IPOs and other equity offerings to alleviate capital constraints.
Brian Janson
and
Tracey Zaccone
are also highly rated; the former advised Clear Secure, the biometric screening company, on its $470m IPO.
Led by cross-border over-the-counter derivatives expert
Manuel S. Frey
in New York, the team at
Paul, Weiss, Rifkind, Wharton & Garrison LLP
 advises both sell-side and buy-side clients on derivatives instruments and transactions. Its expertise in assets ranges from credit and equity to commodities and foreign currency exchange and regularly takes on mandates involving the enforcement of rights against struggling counterparties and compliance requirements.
Tracey Zaccone
 is a key contact regarding complex securities offerings, while
Brad J. Finkelstein
 covers derivatives products.
Paul, Weiss, Rifkind, Wharton & Garrison LLP
's environmental practice regularly works on M&A, financings, securities offerings, joint ventures and real estate deals. The team is adept at advising numerous clients in various roles (including buyers, sellers, lenders, borrowers, investors, issuers and underwriters) engaged in transactions with considerable environmental implications. Air emissions, hazardous waste management, contaminated land, chemical use and climate change are all areas of expertise for the group, which also assists clients from the financial, industrial and extractive industries with ESG issues and sustainability concerns in relation to business operations and strategic transactions. The department is chaired by counsel
William O'Brien
, who possesses a wealth of experience advising public and private companies, and investment funds on the environmental aspects of their most impactful transactions. O'Brien- who is based in New York- also has a deep knowledge of environmental disclosure requirements in securities offerings and parent corporation liability.
Working closely with teams across North America, Europe, and Asia, the copyright litigators at
Paul, Weiss, Rifkind, Wharton & Garrison LLP
manages major licensing disputes on behalf of clients in media and the music industry as well as online fashion retailers.
Lynn Bayard
 brings litigation expertise to representing clients in the sports, media, entertainment, fashion and cosmetics sectors. Music royalties authority
Jay Cohen

specializes in the safeguarding of recording artists' digital rights. All lawyers mentioned work in New York.
Paul, Weiss, Rifkind, Wharton & Garrison LLP
applies a strong focus on distribution and antitrust litigation throughout several sectors, with particular expertise pertaining to the music industry and representation of both entities and individuals from the organized sports industry. Chairman and seasoned litigator
Brad Karp
represents entertainment companies in high-stakes litigation matters. Co-chair of the litigation department
Kenneth A. Gallo
is a specialist in antitrust representation. His fellow co-chair
Theodore Wells
is an expert in advocating during pre-trial investigations. Their colleague and co-chair
Jessica Carey
focuses on commercial litigation, particularly pertaining to financial institutions. Among the team is
Lynn Bayard
, who represents songwriters and their associations alongside her work for TV and motion picture studios. Additionally,
Jay Cohen

 is well versed in the media sector and advises clients on cases including antitrust, securities, and IP law issues.
Large transactions, such as the Reverse Morris Trust transaction combining AT&T Inc.'s WarnerMedia business with Discovery are a specialty of the New York-based team at
Paul, Weiss, Rifkind, Wharton & Garrison LLP
who are experts in the M&A, securities, and financing aspects of media and entertainment. Practice head
Ariel J. Deckelbaum
is an expert in public and private M&A transactions, joint ventures, and restructuring deals who represented the Special Committee of the Board of Directors of CBS Corp in the merger with Viacom.
Robert B. Schumer

acted alongside Deckelbaum on this matter, deploying his extensive experience in high-profile public company transactions. Further recommended is
Michael Vogel
, who advises media companies on M&A and other corporate matters.
Paul, Weiss, Rifkind, Wharton & Garrison LLP
has an excellent record in investment grade and high-yield debt offerings for non-US issuers, most notably those based in Canada. Toronto-based
Adam Givertz
leads the Canada practice, which includes
Christopher Cummings
, who is particularly prolific in Canadian debt offerings, and
Andrew Foley
, both of which split their time between Toronto and New York. The group represents both issuers and underwriters.
Paul, Weiss, Rifkind, Wharton & Garrison LLP
is known for its patent work, offering both strategic advice and representation in key litigation. It is particularly noteworthy for its work in the biologic medicine and biosimilars space, advising Amgen on a number of biologic patent cases. The team also offers strong transactional support as part of its top-tier high-value M&A offering.
Nicholas Groombridge
chairs the litigation group, having led the work for Amgen. Also noteworthy are
Catherine Nyarady
and
Eric Alan Stone
. All named lawyers are New York-based.
Paul, Weiss, Rifkind, Wharton & Garrison LLP >
Firm Profile
Chairman: Brad S. Karp
Firm Overview:
Paul, Weiss, Rifkind, Wharton & Garrison LLP is a firm of about 1,000 lawyers with diverse backgrounds, personalities, ideas and interests who provide innovative and effective solutions to our clients' most complex legal and business challenges. The firm represents many of the world's largest and most important public and private corporations, asset managers and financial institutions, and clients in need of pro bono assistance.
Main Areas of Practice:
Litigation Practices:
The Paul, Weiss Litigation Department is unparalleled in achieving successful results. The firm's lawyers regularly go up against the most skilled adversaries in the world, winning decisive trial, arbitration and appellate victories, and we have vast experience successfully handling a range of regulatory and enforcement inquiries and internal investigations. Clients include Fortune 50 corporations, and well-known financial services, energy, technology, sports, biopharmaceutical, medical device, media, asset management, insurance, industrial and other companies.
Securities Litigation:
We are widely recognized as having the nation's preeminent securities litigation and regulatory practice. For decades, our lawyers have guided global corporations, financial institutions, boards and individuals through 'bet-the-company' securities-related crises, winning trials, prevailing on motions or negotiating favorable resolutions.
White Collar & Regulatory Defense:
Government investigations of corporations or individuals pose unique threats and require unique skills. Clients rely on us to protect their businesses and reputations and to manage the behind-the-scenes interplay among competing regulators and enforcement agencies.
Internal Investigations:
Companies turn to us to handle their most sensitive, threatening internal investigations. We have extensive experience conducting investigations on behalf of companies, boards, audit committees and special litigation committees in response to shareholder demands.
Antitrust:
We represent many of the world's largest companies in the full range of U.S. antitrust litigation, counselling and investigations; clearance matters; cartel matters; and advocacy before regulators. With a deep bench of former antitrust officials and first-class trial lawyers, we handle matters involving significant reputational and financial exposure.
Supreme Court & Appellate Litigation:
Led by one of the nation's preeminent Supreme Court advocates, we handle high-impact appeals before the U.S. Supreme Court and federal and state appellate courts, regularly winning appeals in cases of critical national and business interest.
Intellectual Property Litigation:
Our lawyers are well versed in the advanced scientific and technical aspects of patent law and have successfully represented clients in scores of enterprise-threatening patent litigations. We are also on the front lines helping clients protect and enhance their IP rights.
Mergers & Acquisitions Litigation:
We are among the leading firms representing clients in high-stakes disputes arising in the transactional context in multiple state and federal courts—including in the Delaware Court of Chancery, where we have won several recent landmark decisions.
Class Actions:
We have achieved extraordinary results at trial and in settlement negotiations in our clients' most threatening class actions, including in consumer, employment, insurance, mass torts and product liability disputes.
Crisis Management:
When an adverse incident threatens to cause a full-blown crisis, we provide the multidisciplinary advice needed to stabilize the situation and allow the company to get back to business. We provide comprehensive counsel on all manner of crises, enabling clients to take informed action to mitigate fallout.
Bankruptcy Litigation: 
We work hand in hand with our preeminent Restructuring Department to ensure the best possible outcomes for clients facing challenging situations in the context of a bankruptcy, out-of-court restructuring or insolvency, whether domestic or foreign.
Cybersecurity & Data Protection:
We help clients manage and respond to fast-moving data breach situations, advising them on effective, proactive strategies to reduce business risk and in the defense of related litigation and regulatory enforcement matters.
Cryptocurrency & Blockchain: 
We leverage a deep familiarity with both the technology and the evolving regulatory climate of digital assets to help clients navigate enforcement challenges and mitigate legal risks, including anti-money laundering, sanctions and other financial crime risks.
International Arbitration: 
The world's largest companies call on us to resolve their most complex and high-stakes arbitrations. We handle an array of international arbitrations in a broad range of arbitral forums.
Transactional Practices:
We advise the world's largest corporations, financial institutions and investment managers on their most complex legal and business challenges. Our lawyers are trusted strategic partners, recognized as leaders in M&A, private equity, capital markets, finance, investment management, real estate, tax, executive compensation and corporate governance.
Mergers & Acquisitions:
Our M&A group brings vast experience to the world's largest public and private companies, investment funds, financial advisors, financial institutions and investors on their most important M&A and activist defense matters.
Private Equity:
We represent numerous leading buyout and investment firms and their portfolio companies in leveraged buyouts, majority and minority investments, sales and divestitures, recapitalizations, venture capital deals, joint ventures and securities offerings.
Finance:
We have extensive debt financing expertise, handling lender- and borrower-side leveraged finance transactions, award-winning securitizations and complex derivatives structures.
Capital Markets:
We represent issuers and private equity sponsors and their portfolio companies in a range of complex public and private securities offerings and securities law matters.
Investment Management:
We excel at fund formation and the full range of investment advisory services, advising private funds on their most sophisticated matters.
Real Estate:
We work with prominent institutions in the development, financing, acquisition and sale of major real estate projects. Lawyers help clients break new ground on transformative residential, commercial and retail projects.
Tax:
Our tax team plays a critical role strategizing and structuring multibillion-dollar transactions, working closely with other practices to create innovative and advantageous tax solutions for clients.
Executive Compensation:
Our technically masterful, solutions-oriented team advises on compensation matters in connection with M&A transactions and proxy statements, and on ERISA fiduciary matters for investment funds and plan fiduciaries.
Restructuring:
We are one of the nation's leading advisors to debtors, creditors, lenders and investors in the full range of domestic and cross-border restructuring matters. We expertly handle litigation and transactions involving financially distressed companies, and frequently represent purchasers of the assets, debt and securities of distressed companies.
Sustainability & ESG:
Our dedicated, multidisciplinary team helps clients navigate the economic, legal, political and reputational risks that accompany socially focused initiatives, advising on a full suite of sustainability and ESG reporting, risk and compliance concerns.
Diversity and Inclusion
A Historic Commitment to Diversity & Inclusion
From left: Firm Chairman Brad Karp, litigation partner and former Secretary of Homeland Security Jeh Johnson, and co-chair of the Litigation Department Ted Wells.
A Culture of Inclusion
Inclusion is not a department or an initiative, it is an integral part of our culture. We recognize that different perspectives enrich our institution and help us solve problems more effectively.
"Paul, Weiss is privileged to handle the most important legal issues of our times. Our success is directly attributable to the unique skills, talents and viewpoints contributed by lawyers from a variety of backgrounds and beliefs."
– Brad Karp, firm chairman
At the Forefront of Cultural Progress
Paul, Weiss has a century-old tradition of breaking down walls and shattering barriers. Individuality and diversity of ideas, backgrounds and perspectives are valued here. Our firm's commitment to cultural progress can be seen throughout our history: our work has contributed to groundbreaking societal change, from assisting Thurgood Marshall in Brown v. Board of Education to representing Edith Windsor in a landmark U.S. Supreme Court victory for marriage equality.
A firm's culture greatly influences the experience of every attorney. We are proud of the collaboration, cooperation and innovation that takes place at Paul, Weiss every day, and we strive to provide all of our attorneys with the necessary tools to build stellar, rewarding careers in an inclusive environment. Our Diversity and Women's Initiatives Committees, along with our various firmwide diversity networks, help support that goal through frequent firmwide programming, learning opportunities, networking activities and mentoring. All of these efforts are driven by our diversity, equity and inclusion strategy, implemented by our chief inclusion officer and dedicated DE&I team and focused on shaping the intellectual and cultural character of the firm.
Click here to learn more from Firm Chair Brad Karp, and to read the Firm Principles outlined by Simon Rifkind in 1963.
---
Statement from Brad Karp, Firm Chair:
"Most elite law firms profess a devotion to diversity. Our law firm has been breaking down walls and shattering barriers for more than a century. We were the first major law firm to mix religions, founding the "modern" Paul, Weiss by merging prominent law practices of Jews and Gentiles. We were the first large New York law firm to hire an African-American lawyer when we hired William Coleman in 1949. As a Paul, Weiss associate, Coleman immediately began working with Thurgood Marshall on Brown v. Board of Education, striking down segregation in public schools. We were also the first major law firm to elect a female partner and the first to hire an African-American woman attorney in the 1950s. We have also long been a leader in the area of LGBTQ+ rights, taking the case of Edith Windsor to the U.S. Supreme Court, establishing a constitutional right to same-sex marriage, and most recently extending that protection in the adoption context."
"Diversity remains a key strategic priority for our firm, encompassing initiatives, programs, and policies that have been broadly lauded as market leading and cutting edge. We always have been an open and diverse, iconoclastic, egalitarian firm with a conscience, welcoming and respecting people of all backgrounds and points of view, encouraging everyone to speak their minds and to share their thoughts about matters large and small. We recognize that our firm is defined by how we treat each other publicly and privately, and we understand that, at the beginning and end of every day, we are in this together. We appreciate that building a diverse and inclusive workforce is not only the right thing to do, but it ensures success in all aspects of our work and our business."
Firm Principles outlined by Simon Rifkind, 1963:
"We believe in maintaining, by affirmative efforts, a membership of partners and associates reflecting a wide variety of religious, political, ethnic and social backgrounds, characteristic of that community. We believe that through this policy we may bring to the service of our clients greater breadth of understanding and wider contacts with the world at large, while enriching our personal lives and demonstrating the value of democratic principles as applied to the organization of a law firm."
---
Awards and Recognition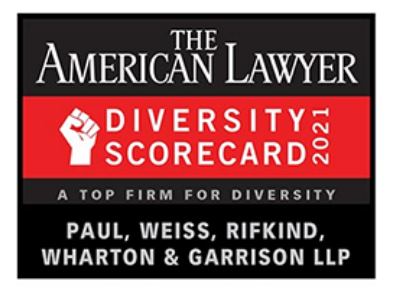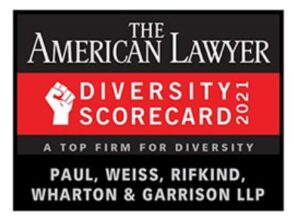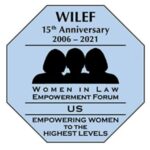 Paul, Weiss has been recognized many times over for our commitment to diversity and inclusion. Recent awards and recognition include:
Ranked among the top 25% of "Most Diverse Law Firms" for 20 consecutive years, with two
number one rankings, by The American Lawyer's Diversity Scorecard.
Awarded Gold Standard Certification by the Women in Law Empowerment Forum (WILEF)
annually since 2015 for our advancement of women lawyers.
In 2022, ranked eighth among 75 large firms in Law360's annual "Glass Ceiling Report: Women
in Law," drawing on extensive survey data to examine women's representation at all levels of
U.S. firms.
In 2022, listed in Bloomberg Law's annual Diversity, Equity, and Inclusion Framework,
recognizing select firms for distinguished and transparent performance against key
demographic, leadership, innovation, and other performance criteria.
Shortlisted for "Asian Diversity Initiative of the Year" in Law.comInternational's 2022 Asia Legal
Awards.
In 2022 and 2021, named one of the Top 50 Law Firms for Women according to Seramount,
formerly Working Mother Media.
Ranked in The American Lawyer's "A-List" every year since 2017, most recently ranked sixth in
2022.
In 2021, received National Asian Pacific American Bar Association's Law Firm Diversity Award for
recruiting, retaining and promoting Asian American Pacific Islanderlawyers.
In 2021, ranked as one of the top five firms globally for Black, Asian and Minority Ethnic (BAME)
diversity by Legal Business in their Global 100 report, and the only firm in the world to have 20%
BAME equity partners.
In 2021, Paul, Weiss's Colleague Connect Circles program was shortlisted for "Best Diversity
Initiative" by The American Lawyer.
Ranked 11th among large law firms (601+ lawyers) in the 2021 Law360 Diversity Snapshot
Report.
Shortlisted in the Financial Times' Innovative Lawyers 2021 awards for "Innovation in Racial
Justice."
Ranked second in 2021 among the "Top 20 Most Innovative Law Firms in North America" list by
the Financial Times, which scores firms based on racial and social justice,sustainability, client
work and other factors.
Named by Yale Law Women as one of 2020's "Top Firms for Inclusion Initiatives" and recognized
for diverse leadership, training and mentorship in 2021.
Recognized as "Law Firm of the Year" in 2019 by The American Lawyerin part because the firm
"turned an outcry over its new partner class into an opportunity to focus on diversity."
Named the top firm nationally for our percentage of Black attorneys in 2019 by the nonprofit
Lawyers of Color in their Black Student's Guide to Law Schools and Law Firms.
Awarded the Law Firm Diversity Award in 2018 by the Asian American Bar Association of New
York (AABANY).
Ranked 16th (out of 197) in The National Law Journal's 2018 LGBTQ+ Scorecard.
Industry-Leading DEI Initiatives
At Paul, Weiss, diversity, equity and inclusion (DE&I) is central to every aspect of the firm's culture and every point in the talent life cycle — from pipeline development and recruitment to promotion and advancement. Our diversity initiatives and programs aim to strengthen the inclusiveness of our firm's culture and contribute to the diversity of the legal profession overall.
Some of our flagship initiatives include:
Inclusion Task Force: A group of associates, counsel and partners from every demographic who focus on enhancing mentorship, career development, inclusive firm culture and more. The
Inclusion Task Force has implemented effective, measurable improvements to firm policies,
processes and benefits, including market-leading family formation benefits, data analytics to flag
unconscious bias in performance reviews, gender pronouns in email signatures and more.
Colleague Connect Circles: A unique mentorship and community-building program that creates
small groups of associates, counsel and partners who meet regularly to foster professional and
social relationships. Groups also engage with each other by attending diversity, equity and
inclusion workshops together on unconscious bias and LGBTQ+ allyship, and other topics. Each
Circle of partners, counsel and associates reflects the firm's extraordinary diversity and variety
of experiences and interests.
Kids Book Club: In 2021, the Paul, Weiss Networks launched the Paul, Weiss Kids Book Clubs to
complement the celebration of heritage months. For each Book Club meeting, a member of the
Network reads a heritage-themed book with their child(ren) in front of a virtual audience of
Paul, Weiss community members, many attending with their own children (who are often vocal
participants). The Book Clubs bring more conversation about diverse perspectives and
experiences into the homes of Paul, Weiss community members, allowing families to explore
themes related to women's rights and roles in society, Black history and culture, environmental
justice, LGBTQ+ pride, Hispanic heritage and Asian-Pacific American culture. As the Book Clubs
bring Paul, Weiss into the home, and the home into Paul, Weiss, our community recognizes that
diversity, equity and inclusion begins at the youngest ages!
New York University Law School Center on Race, Inequality, and the Law Paul Weiss Student
Fellowship Program: In 2019, the firm partnered with the Center on Race, Inequality, and the
Law at NYU Law School to create the Paul, Weiss Student Fellowships. Paid fellowships are
available each year to NYU Law 2Ls who spend the academic year working closely with Deborah
Archer, Professor of Clinical Law and Co-Faculty Director of the Center on Race, Inequality, and
the Law at NYU School of Law, and other leaders within the Center on projects studying race and
inequality throughout our society. Each year, the Paul, Weiss Student Fellows present their
critical research to the firm and the Law School community.
Annual Diversity Networking Reception: Our Annual Diversity Networking Reception has
become the premier summer networking event in New York City. The event connects lawyers
and business professionals of color with one another and with the larger legal and business
communities and has been a longstanding firm tradition for the past 20 years.
Past speakers at our Annual Diversity Networking Reception include:
---
Cory Booker, New Jersey Senator and former Mayor of Newark
Geoffrey Canada, President, the Harlem Children's Zone
Kenneth Chenault, CEO and Chairman of American Express
Harold Ford, Jr., Former U.S. Representative for Tennessee's 9th Congressional District and
Managing Director, Morgan Stanley
Kenneth Frazier, Chairman & CEO, Merck & Company, Inc.
Sherrilyn Ifill, President and Director-Counsel, NAACP Legal Defense Fund
Hakeem Jeffries, U.S. Representative for New York's 8th Congressional District and Paul, Weiss
alumnus
Vernon E. Jordan Jr., Senior Managing Director of Lazard Freres & Co. LLC and former Political
Advisor to President Clinton
Loretta Lynch, former U.S. Attorney General and Paul, Weiss litigation partner
Raymond J. McGuire, Global Head of Corporate & Investment Banking, Citigroup, Inc.
Charles J. Ogletree Jr., Harvard Law Professor and author
John Payton, former President and Director-Counsel, NAACP Legal Defense Fund
April D. Ryan, White House Correspondent and Washington Bureau Chief for American Urban
Radio Networks & CNN Political Analyst
Bryan Stevenson, Founder and Executive Director of the Equal Justice Initiative
Deborah C. Wright, CEO and President of Carver Bancorp
---
Women at Paul, Weiss
Paul, Weiss has made tremendous strides in preparing and promoting women for partnership and
leadership positions, and we continue to promote women to our equity partnership at levels that
surpass industry benchmarks. We are sharply focused on the retention and promotion of our women lawyers, and we are committed to providing them with the tools to achieve professional success.
In this video, women partners, counsel, associates and alumna discuss what it's like to practice at Paul, Weiss and the strength of the firm's commitment to gender diversity and inclusion at all levels.
Read more from our Women's Initiative Committee Co-Chairs and deputy chair.
---
Women Leaders
Paul, Weiss provides copious opportunities for women lawyers to grow as professionals and leaders from the moment they join the firm. They play key roles in high-profile, high-stakes matters and serve as role models for the next generation of women leaders. We encourage our women lawyers to step into positions of responsibility for both client matters and internal firm initiatives.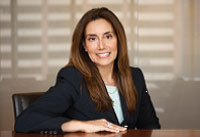 "Women are at the forefront of leadership at Paul, Weiss. We embrace the diversity of our women
lawyers and the breadth of experience they bring to the table."
– Valerie Radwaner, Firm Deputy Chair and Corporate Partner
In 2014, the partnership elected Valerie Radwaner as the firm's first deputy chair after a successful career as a corporate finance partner. As deputy chair, Valerie helps the firm achieve its strategic priorities, creating a blueprint for what law firm leaders can do to help women succeed.
Valerie is also deeply involved in initiatives that empower women and lawyers of color, especially those at the beginning of their careers. Most recently, she presented at Fordham Law School's Leadership Academy for Women in Law and gave opening remarks at an event for the 2020–2021 Paul, Weiss fellows at the Center for Race, Inequality and the Law at NYU Law School. You can read more here.
---
Inclusive networks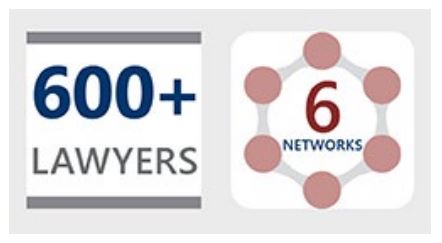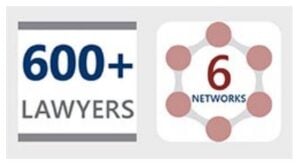 Open to all attorneys at the firm, Paul, Weiss's networks focus on internal relationship-building, career development, recruitment and client relationship development. Each network sponsors cultural activities, career chats with partners, alumni and clients, and other social events to create learning opportunities for the entire firm as well as community-building within each network. The Paul, Weiss networks include Asian-Pacific Lawyers, Black Lawyers, Family, Latinx Lawyers, Pride@Work and Women.
The networks offer support, facilitate discussion and provide opportunities for networking inside and outside of the firm. By cultivating lasting ties with clients, law student organizations, bar associations, alumni and nonprofit groups, each network helps to make Paul, Weiss more inclusive.
---
Making a Difference
Paul, Weiss is committed to providing impactful public service and pro bono legal assistance to
individuals and organizations in need across a broad range of constitutional, civil rights, racial justice and other public interest matters. Today, we are a leader in nationwide efforts to advance racial justice, secure rights for women and the LGBTQ+ community, challenge restrictive voting laws, and promote the economic empowerment of BIPOC-owned businesses.
In recent pro bono matters promoting diversity and inclusion, the firm:
Represented, alongside the Center for Reproductive Rights, the last remaining abortion clinic in Mississippi in Dobbs v. Jackson Women's Health Organization, which was widely considered to
be the most important reproductive justice case in decades. Following the Dobbs decision, we
have played a lead role in the New York Attorney General's Reproductive Health Task Force and
are advising a growing number of abortion providers and funds on the post-Dobbslegal
landscape.
Won a verdict of over $25 million against white supremacists organizers of the deadly "Unite the
Right" rally in Charlottesville, Virginia in August 2017, and we continue to litigate high profile
matters against individuals and hate groups responsible for storming the U.S. Capitol on January
6, 2021and waging a campaign of violence, destruction, and intimidation against the
Metropolitan AME church.
Represented Edith Windsor in the U.S. Supreme Court decision striking down the Defense of
Marriage Act (DOMA), leading to the recognition of the constitutional right of same-sex couples
to be married. Our work on behalf of the LGBTQIA+ community continues, including through
representations ofinstitutions that are integral to LGBTQIA+ neighborhoods, litigation to reform
jail policies that lead to abuses against transgender people, representations of LGBTQIA+
individuals in asylum proceedings, and scores of transgender name changes.
Negotiated a favorable settlement in a federal voting rights lawsuit on behalf of Latinx residents
of Islip, Long Island, ending a discriminatory voting system.
Struck down a North Carolina law requiring voters to present photo identification before casting
ballots, with the three-judge panel confirming that the measure "was enacted in part for a
discriminatory purpose" against Black voters.
In collaboration with the Asian American Bar Association of New York (AABANY), published
influential reports on the rising tide of anti-Asian violence in New York City. The firm also
represents individual victims of anti-Asian hate and their families on a pro bono basis.
Partnered with the Robin Hood Foundation and Echoing Green, to support non-profits with
leaders of color and non-profits focusing on race equity, in first-of-their-kind partnerships with
our transactional lawyers to provide corporate, tax, employment, real estate and data privacy
legal assistance to help build the capacity of these community organizations.
Assisted the Black Economic Alliance Foundation with creating a multimillion-dollar
Entrepreneurs Fund that provides seed capital to businesses founded and led by Black
entrepreneurs and hosted workshops and clinics to support the economic development of Black
entrepreneurs, Black-owned businesses and Black women-owned businesses and advised
numerous nonprofits that focus on BIPOC empowerment.
Led the Commission on Equal Justice in the Courts in reviewing institutional racism in the New
York state court system.
Defended the rights of individuals with physical and mental disabilities, including obtaining a
landmark settlement on behalf of a class of individuals with mental illness residing in adult
homes in New York City, advocating on behalf of children attending NYC DOE District 75 schools,
which provides instructional support for students with significant challenges, and representing a
class of formerly incarcerated individuals suffering from serious mental illness to demand New
York State provide appropriate mental health housing and supportive services.
Represented 400,000 NYCHA residents alleging discriminatory and unlawful NYPD stop and frisk practices, resulting in a settlement that included changes to NYPD procedures.
---