Orrick, Herrington & Sutcliffe LLP > Dusseldorf, Germany > Firm Profile
Orrick, Herrington & Sutcliffe LLP
Offices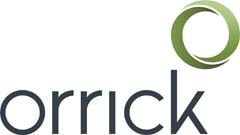 Orrick, Herrington & Sutcliffe LLP
ORRICK-HAUS
HEINRICH-HEINE-ALLEE 12
40213 DÜSSELDORF
Germany
Orrick, Herrington & Sutcliffe LLP > The Legal 500
Rankings
Orrick, Herrington & Sutcliffe LLP
's arbitration practice focuses on matters pertaining to the energy sector, plant construction, post-M&A and investment protection and is also experienced in assisting with insolvency disputes.
Siegfried Elsing
acts as an arbitrator and party representative and heads a team that assists medium-sized companies, blue-chips and states with disputes. Other integral members of the group include 
Karsten Faulhaber
, who specializes in international proceedings, and
Nicholas Kessler
, who increasingly appears in proceedings relating to construction and plant construction. Corporate and M&A expert
Sebastian Meul
 made partner at the beginning of 2021.
Practice head(s):
Other key lawyers:
Key clients
Bundesrepublik Deutschland
Kraftanlagen (KAO)
MET International
Republik Nordmazedonien
STEAG
Work highlights
Advising and representing the Federal Republic of Germany in arbitration proceedings in connection with the car toll.
Representing the Republic of North Macedonia in a UNCITRAL investment protection arbitration against London-based investors.
Representing Kraftanlagen Group in arbitration proceedings in connection with claims arising from the construction of a nuclear power plant in Finland after the Federal Court of Justice had successfully set aside an ICC arbitral award.
In recent years, 
Orrick, Herrington & Sutcliffe LLP
 has continuously expanded and deepened its combined IT and IP practice, with the team around '
pioneer
' and '
data protection guru
'
Christian Schröder
 thereby gaining central importance for the firm. The group primarily advises international tech companies and developers on issues relating to internal and external data transfer, internet of things and on GDPR matters, as well as on the data protection-compliant design of products and reactions to cyber security incidents. Its intensive cooperation with the tech-focused transaction practice in Germany as well as with the firm's US-based data protection practice provides the department with further impetus.
Practice head(s):
Other key lawyers:
Testimonials
'The team is truly global which is easy to observe when dealing with the Orrick team. This is of vital importance as they need different practice heads of each region to participate and bring issues to the table as a forum.'
'Christian Schröder is a pioneer in the legal field, a data protection guru.'
Key clients
Carnival Corporation
CA Immobilien
Carrot
ebay
Flexera Software
Klaviyo
NVIDIA
W. W. Grainger / ZORO
Zynga
Work highlights
Advising CA Immobilien on issues at the interface of data protection and IT in connection with a leading Smart Office pilot project in Europe and follow-up projects.
Comprehensive advice to Carnival Corporation on European data protection regulations in connection with strategic projects such as facial recognition products and external data transfers.
Advising the leading, listed mobile gaming company Zynga Inc. on data protection, data security (including preparation of a Data Protection Impact Assessment, DPIA) and intellectual property matters related to the acquisition of a company.
Orrick, Herrington & Sutcliffe LLP
assists VCs, corporates and startups, including numerous US clients, across the entire VC spectrum, covering venture debt, convertible and other financings, US flips, add-on acquisitions and exits, including IPOs.
Jörg Ritter
, who is experienced in the software and life sciences sectors, jointly heads the practice with
Sven Greulich
, who comprehensively supports technology companies and investors across all growth phases.
Practice head(s):
Other key lawyers:
Testimonials
'Lots of expertise in new venture deals.'
'What is unique is how solution-oriented and practical the work is. Orrick brings a lot of initiative.'
'Sven Greulich brings a great service-oriented attitude.'
'We are very happy to have chosen Orrick. They are highly professional; fast response times and draw on an incredibly deep network of legal expertise across all industries and borders (especially USA / Europe). If you don't have the know-how in-house (which is rare) they have a trusted partner they can activate within hours.'
' Despite the large network, senior partners are not only used for pitching, but they remain practically on the case and are available in record time. It is evident that the senior partners are working hand in hand with the rest of the team to optimize time and costs.'
'Sven Greulich: Hands-on, committed, gets straight to the point; efficient, makes it very easy to see and understand the nuances of legal matters, strong negotiation skills, deep start-up / VC knowledge, very responsive, makes relevant connections on the fly, approachable and not to forget – it's fun, to work with him!'
'Johannes Rüberg: Extremely conscientious, fast response time, exceptional availability, reliable, knowledgeable, very patient with changes, great teamwork, focus on start-up / VC funding, very supportive and a pleasure to work with!'
Key clients
auxmoney
BMW i Ventures
Camunda
Coatue Management
Contentful
creditshelf
Elucidate
Getaround
Giroxx
Goodwater Capital
Greybird
GRID esports
Gruppe Deutsche Börse
Haniel Gruppe
Headline (vormals e.ventures)
HPE Growth
INKEF Capital B.V.
Kenbi
Kinnevik
Lilium
M12 (vormals Microsoft Ventures)
Taktile
PHW Gruppe
RSBG SE (RAG-Stiftung Beteiligungsgesellschaft)
TVM Capital
Work highlights
Advising Lilium on its $3.3 billion SPAC merger with Qell Acquisition Corp. (including $450 million PIPE financing), a transaction that brings Lilium to the NASDAQ.
Advising Coatue Management on their investment in the $290 million Series B financing round of the Berlin start-up Gorillas.
Advice to auxmoney on a €150m financing round which resulted in Centerbridge becoming the majority owner of auxmoney.
Orrick, Herrington & Sutcliffe LLP
's M&A advisory offering is characterised by cross-border mandates, not least due to its designated China, India and Middle East desks and its international network. The team places particular emphasis on the life sciences, healthcare and technology sectors as well as the interface between private equity and venture capital. Practice head
Thomas Schmid
also advises on matters pertaining to the last-mentioned two, while
Oliver Duys
is a central contact for real estate portfolio transactions and joint ventures.
Practice head(s):
Other key lawyers:
Key clients
ACG Pharma Technologies
Aptean
auxmoney
Beijing Aeonmed Co. Ltd.
Crane Co.
creditshelf Aktiengesellschaft
Flexera Software
Lilium
Nanjing Estun Automation
Neway Valve (Suzhou)
Persico S.p.A.
PHW Group
ProLeiT AG
SNAM S.p.A.
STEAG
Xometry Inc.
Work highlights
Advised Lilium on the SPAC merger with Qell, bringing Lilium to the NASDAQ.
Advising Convergenta on the €815 million investment in Ceconomy and agreement to simplify the corporate structure at MediaMarktSaturn.
Advising auxmoney on the €150 million majority acquisition by US investor Centerbridge.
Orrick, Herrington & Sutcliffe LLP
 demonstrates expertise in mid-cap PE transactions as well as buyer-side and seller-side portfolio company transactions. The team is well positioned to advise both national and international clients, who often focus on the technology and healthcare sectors. Here, 
Thomas Schmid
is a key contact; he is part of the team led by
Christoph Brenner
and
Oliver Duys
.
Practice head(s):
Other key lawyers:
Key clients
Access Industries
AGIC
Ardian
CRCI China Renaissance Capital Investment
DBAG Deutsche Beteiligungsgesellschaft AG
EQT
Findos Investor
Genui
Gimv NV
GII Gulf Islamic Investments
HANNOVER Finanz
Kennet
Knauf Family Office
Luxempart
MCP Monitor Clipper Partners
RSBG SE
SHS Gesellschaft für Beteiligungsmanagement
SüdBG
VREP VR Equitypartner
Waterland Private Equity
Work highlights
Advised Convergenta, the investment vehicle of the Kellerhals family, on the €815 million investment in Ceconomy and on the agreement to simplify the corporate structure at MediaMarktSaturn.
Advising Waterland on the acquisition of the show jumping company Ludger Beerbaum Stables GmbH and its contribution to the newly founded Global Equestrian Group.
Advising MCP Monitor Clipper Partners on the sale of Reverse Logistics GmbH (RLG) to the English Reconomy Group.
Orrick, Herrington & Sutcliffe LLP >
Firm Profile
The firm: Founded in San Francisco 150 years ago, Orrick is a leading global law firm with a particular focus on serving companies in the technology, energy, infrastructure and financial sectors. The firm is recognized worldwide for delivering the highest quality, commercially oriented legal advice and has more than 25 offices in the United States, Europe and Asia.
In Germany, Orrick has more than 50 lawyers in Düsseldorf and Munich, advising on all major areas of commercial law.
One focus is on M&A and private equity transactions as well as growth, expansion and venture financing. In this area, Orrick advises on the entire relevant spectrum of complex acquisitions and disposals, often with an international element, LBOs and MBOs, minority shareholdings, joint ventures and strategic cooperations, as well as capital market transactions such as public takeovers.
Another strength of the German offices is the International Arbitration & Litigation Team, which conducts litigation before state courts and arbitration tribunals in all areas of business law, in particular in the fields of energy & infrastructure, post-M&A and corporate law.
In addition, Orrick covers other (transaction-related) areas in Germany, such as tax law, data protection law IT/IP, employment law, antitrust and competition law, investment law and real estate law, with a high caliber of independent specialists.
For Germany, Orrick is ranked #3 in Bloomberg's M&A Ranking by number of transactions in 2019. For (corporate) venture capital, Orrick has been ranked by PitchBook as the firm with the most transactions in Europe for 18 consecutive quarters (Q2 2020). Orrick also enjoys an excellent reputation as an employer in Germany, as confirmed by the azur 100 2020 employer ranking, which gave Orrick one of the top three employee satisfaction scores of all major firms in the azur Top50.
Other offices: Austin, Beijing, Boston, Brussels, Geneva, Houston, London, Los Angeles, Milan, New York, Orange County, Paris, Portland, Rome, Sacramento, San Francisco, Santa Monica, Seattle, Shanghai, Silicon Valley, Taipei, Tokyo, Washington DC, Wheeling.