Orrick, Herrington & Sutcliffe LLP > Dusseldorf, Germany > Firm Profile
Orrick, Herrington & Sutcliffe LLP
Offices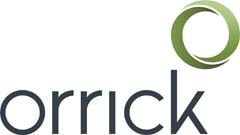 Orrick, Herrington & Sutcliffe LLP
ORRICK-HAUS
HEINRICH-HEINE-ALLEE 12
40213 DÜSSELDORF
Germany
Orrick, Herrington & Sutcliffe LLP > The Legal 500
Rankings
Orrick, Herrington & Sutcliffe LLP
advises German and international VCs, corporates and start-ups on a wide array of venture capital issues, including financing rounds, add-on acquisitions, exits and IPOs. The close cooperation with US colleagues also benefits clients in international transactions, with
Jörg Ritter
, who mainly covers matters pertaining to software and life sciences, and practice head
Sven Greulich
among the key contacts here. The team underwent some recent changes:
Christoph Rödter
(focus on technology and life sciences) was appointed partner in January 2022 and
Damien Simonot
(focus on corporate transactions in the tech sector) joined from
Skadden, Arps, Slate, Meagher & Flom LLP
in July 2022.
Practice head(s):
Other key lawyers:
Testimonials
'Very good experience in start-up, venture capital.'
'Sven Greulich is very experienced in venture capital. Very practical and cost-conscious handling.'
Key clients
auxmoney
Alstin Capital
Blossom Capital
BMW i Ventures
Camunda
Coatue Management
Contentful
creditshelf
Energy Impact Partners
Gerresheimer
GIC (Singapur)
Goldman Sachs
Goodwater Capital
Greybird
Gruppe Deutsche Börse
Haniel Gruppe
Headline
HPE Growth
Lightrock
Lilium
M12
Microsoft
PHW Gruppe
RSBG SE (RAG-Stiftung)
TVM Capital
Work highlights
Advising Coatue on the co-lead investments in Gorillas' $1 billion Series C and N26's $900 million Series E.
Advising Energy Impact Partners on their lead investments in Grover's $330 million Series C and Zolar's €100 million Series C.
Advising DasLab on the $7.1 million seed financing.
Orrick, Herrington & Sutcliffe LLP
's arbitration practice broadly covers party representation, thereby benefiting for both governments and corporations. Thus, the arbitration team recently accompanied post-M&A and joint venture disputes, investment arbitration proceedings as well as supply, commercial and insolvency law disputes, with numerous matters stemming from the energy sector, but also from the technology and life sciences industries. Practice head
Siegried Elsing
also often acts as an arbitrator, as does
Nicholas Kessler
who further focuses on post-M&A, delivery and construction disputes.
Karsten Faulhaber
is well versed in international arbitration on both state and corporation side.
Practice head(s):
Other key lawyers:
Testimonials
'Outstanding arbitration practice.'
'Dr Karsten Faulhaber: Fast, thorough, friendly, cost-effective – an excellent lawyer for demanding mandates.'
Key clients
Bundesrepublik Deutschland
Kraftanlagen (KAO)
MET International
Republik Nordmazedonien
STEAG
Work highlights
Advising and representing the Federal Republic of Germany in arbitration proceedings regarding claims of allegedly €560 million in connection with the car toll.
Representing the Republic of North Macedonia in a UNCITRAL investment protection arbitration against London-based investors.
Representing the Kraftanlagen Group in a newly drafted arbitration proceeding in connection with claims arising from the construction of a nuclear power plant in Finland after the BGH had successfully set aside an ICC arbitral award.
Orrick, Herrington & Sutcliffe LLP
primarily advises technology companies on data protection compliance (in the transactional framework), prevention and response to cybersecurity breaches, data transfers and matters pertaining to licensing, IP and the Internet of Things. Cross-border mandates are also routinely handled, thanks to the integration into the firm's global network. Data protection law expert
Christian Schröder
leads the team and, in addition to the advisory role, also represents companies in court, before supervisory authorities as well as patent and trademark offices.
Practice head(s):
Other key lawyers:
Testimonials
'Pragmatic in dealing with data protection.'
'Orrick's advice is tailored to us, which is particularly evident in the fact that the colleagues try to understand the business model and ask the right questions. This allows them to do many things with little coordination and draw the right conclusions.'
'Orrick is very 'tech' and that's not easy to find, ie Orrick not only has excellent legal knowledge but also understands the technology and that is extremely useful and important in the IT/privacy space.'
'Every Orrick attorney that my team has dealt with over the years has been very knowledgeable and informed, provided us with timely and pragmatic advice and has a deep understanding of the industry, the law and our company – everything at a reasonable price.'
'Orrick has become an important partner for our legal needs.'
'Urgent issues are dealt with quickly and to our complete satisfaction.'
'Christian Schröder: He is undoubtedly one of the best IT/data protection lawyers in Germany. Technically first class, very pragmatic ("to the point") and excellent customer service.'
'Christian Schröder: He is one of the most responsive and knowledgeable attorneys I have worked with in my career.'
Key clients
Carnival Corporation
Carrot Fertility
CA Immo
Flexera Software
Klaviyo
NVIDIA
Work highlights
Advising CA Immo on their new skyscrapers ONE and HAB at the interface of data protection and IT in connection with several smart office projects.
Comprehensive advice to Carnival Corporation, the world's largest cruise line, on European data protection regulations in connection with strategic projects such as facial recognition products and external data transfers.
Comprehensive data protection advice to Lilium during SPAC preparation and afterwards. Establishment of a data protection compliance program.
Orrick, Herrington & Sutcliffe LLP
's corporate practice focuses on advising companies in the technology, infrastructure and financial services sectors, representing a range of start-ups as well as established international companies. The practice is led by
Thomas Schmid
(corporate and capital market law) and also assists with issues related to restructuring and insolvency as well as capital market and stock corporation law; notably, the group also contributes its corporate expertise in the context of cross-border joint ventures and venture capital transactions.
Jörg Ritter
represents companies in disputes, while
Oliver Duys
and
Christoph Rödter
, who made partner in January 2022, are experienced in M&A transactions, VC deals as well as reorganizations and restructurings;
Sven Greulich
advises technology companies on expansion projects in Europe and the US as well as on international restructuring.
Practice head(s):
Other key lawyers:
Testimonials
'Thomas Schmid: One key contact for all corporate law matters. He is always available and thinks very pragmatically and creatively. I am in a scaling phase so need creative legal minds and Thomas is exceptional at finding ways to reduce risk and support the growth of the business.'
'High level of service, very good accessibility and very reliable. Excellent quality.'
'Quick, perfect solutions even for complex issues.'
Key clients
auxmoney
Careforce
creditshelf
Coatue Management
Convergenta Invest
Goldman Sachs
Headline
Ionity
Lilium
Luxempart S.A.
RAG-Stiftung Beteiligungsgesellschaft
STEAG
Uberall
Work highlights
Corporate advice to Goldman Sachs on the merger of its portfolio company Raisin with Deposit Solutions.
Advising Convergenta Invest on the long-standing, comprehensive corporate dispute with Ceconomy AG (formerly Metro AG) over Media Saturn Holding GmbH, which ended with an €815 million transaction at the beginning of June 2022.
Corporate law advice to IONITY, the JV of BMW, Ford, Hyundai, Daimler and VW, in connection with the entry of BlackRock as part of a €700 million investment by the previous shareholders and BlackRock.
Orrick, Herrington & Sutcliffe LLP
's team, headed by
Christoph Brenner
and
Oliver Duys
, advise a loyal client base, consisting of national and international players from the life sciences and healthcare sectors on transactions in the mid-cap segment, whereas technology-related transactions constitute a recent growth area. In January 2022,
Christoph Rödter
(industry focus on technology and life sciences) was appointed partner and in July 2022, the team welcomed PE, VC and M&A specialist
Damien Simonot
(previously at
Skadden, Arps, Slate, Meagher & Flom LLP
).
Practice head(s):
Other key lawyers:
Key clients
Access Industries
AGIC
Ardian
CRCI China Renaissance Capital Investment
Core Equity
DBAG Deutsche Beteiligungsgesellschaft AG
EQT
Findos Investor
Genui
Gimv NV
GII Gulf Islamic Investments
HANNOVER Finanz
Kennet
Knauf Family Office
Luxempart
MCP Monitor Clipper Partners
Rigeto
RSBG SE
SHS Gesellschaft für Beteiligungsmanagement
SüdBG
VREP VR Equitypartner
Waterland Private Equity
Work highlights
Advising the Dutch Main Capital and its portfolio company Textkernel on the acquisition of the US software group Sovren Group.
Advising Luxempart on the sale of the Austrian education provider eduPRO Group to the Switzerland and Germany-based investment company Invision.
Advising Genui and its portfolio company Mindcurv on the acquisition of the data & AI specialist initions GmbH and six other add-on acquisitions.
International transactions are at the heart of
Orrick, Herrington & Sutcliffe LLP
's practice, with its China and India/Middle East desks facilitating advice on cross-border matters. The team specializes in advising technology companies on company acquisitions and sales as well as on joint ventures, but is also active in private equity and venture capital arenas; here, practice head
Thomas Schmid
primarily advises technology and life sciences companies.
Oliver Duys
is the key contact for real estate transactions and, like
Sven Greulich
, is particularly well versed in venture capital deals and joint ventures.
Practice head(s):
Other key lawyers:
Key clients
ACG Pharma Technologies
Aptean
auxmoney
Beijing Aeonmed Co. Ltd.
Crane Co.
creditshelf Aktiengesellschaft
Flexera Software
FondsFinanz
Goldman Sachs
IONITY (Joint Venture zwischen BMW, Daimler, Ford, Hyundai, VW)
Lilium
Microsoft
Nanjing Estun Automation
Neway Valve (Suzhou)
neuroloop
PHW Group
ProLeiT AG
SNAM S.p.A.
STEAG
Orrick, Herrington & Sutcliffe LLP >
Firm Profile
The firm: Founded in San Francisco more than 150 years ago, Orrick is a leading global law firm with a particular focus on serving companies in the technology & innovation, energy & infrastructure and finance sectors. The firm is recognized worldwide for delivering the highest quality, commercially oriented legal advice and has more than 25 offices in the United States, Europe and Asia.
In Germany, Orrick has more than 60 lawyers in Düsseldorf and Munich, advising on all major areas of commercial law.
One focus is on M&A and private equity transactions as well as growth, expansion and venture financing. In this area, Orrick advises on the entire relevant spectrum of complex acquisitions and disposals, often with an international element, LBOs and MBOs, minority shareholdings, joint ventures and strategic cooperations, as well as capital market transactions such as public takeovers.
Another strength of the German offices is dispute resolution team, which conducts litigation before state courts and arbitration tribunals in all areas of business law, in particular in the fields of energy & infrastructure, post-M&A and corporate law.
Also recognised as a leading practice is the German team for data privacy and data innovation, which assists clients in particular with compliance and in connection with cyber breaches.
In addition, Orrick covers other (transaction-related) areas in Germany, such as tax law, employment law, IP/licensing as well as antitrust, competition and investment law, with high caliber teams.
Orrick has been ranked by PitchBook as the firm advising on more venture transactions in Europe than any other firm for 28 consecutive quarters (Q4 2022). In 2021, Orrick was nominated as one of five law firms for the JUVE Award in the category Law Firm of the Year for Private Equity & Venture Capital. In 2020, Orrick won the JUVE Award as Law Firm of the Year for Dispute Resolution in Germany.
Other offices: Austin, Beijing, Boston, Brussels, Chicago, Geneva, Houston, London, Los Angeles, Milan, New York, Orange County, Paris, Portland, Rome, Sacramento, San Francisco, Santa Monica, Seattle, Shanghai, Silicon Valley, Singapore, Taipei, Tokyo, Washington DC, Wheeling.
Main Contacts
| Department | Name | Email | Telephone |
| --- | --- | --- | --- |
| Employment Law | Dr. André Zimmermann | | |
| Banking & Finance, Capital Markets | Dr. Timo Holzborn | | |
| Compliance | Dr. Wilhelm Nolting-Hauff | | |
| Cyber, Privacy & Data Innovation | Dr. Christian Schröder | | |
| Corporate/Mergers & Acquisition | Dr. Oliver Duys | | |
| International Arbitration, Dispute Resolution and Complex Litigation | Prof. Dr. Siegfried H. Elsing | | |
| Private Equity, Venture Capital and Investment Fonds | Dr. Thomas Schmid | | |
| Restructuring | Dr. Oliver Duys | | |
| Tax | Dr. Stefan Schultes-Schnitzlein | | |
| Antitrust & Competition | Dr. Lars Mesenbrink | | |
| Energy Transactions | Dr. Werner Brickwedde | | |
Staff Figures
Number of Partners : 19
Other
Practice Areas : Employment Law Practice Areas : Banking & Finance, Capital Markets Practice Areas : Compliance Practice Areas : Energy & Infrastructure Practice Areas : Cyber, Privacy & Data Innovation Practice Areas : Corporate, Mergers & Acquisitions Practice Areas : International Arbitration, Dispute Resolution and Complex Litigation Practice Areas : Private Equity, Venture Capital and Investment Fonds Practice Areas : Restructuring Practice Areas : Tax Practice Areas : Antitrust & Competition Managing partners : Dr. Oliver Duys Managing partners : Dr. Christoph Brenner