Philippi Prietocarrizosa Ferrero DU & Uria > Lima, Peru > Firm Profile
Philippi Prietocarrizosa Ferrero DU & Uria
Offices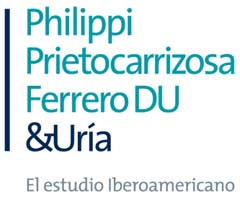 Philippi Prietocarrizosa Ferrero DU & Uria
AVENIDA SANTA CRUZ NO 888
MIRAFLORES
LIMA
Peru
Philippi Prietocarrizosa Ferrero DU & Uria > The Legal 500
Rankings
With a strong regional presence,
Philippi Prietocarrizosa Ferrero DU & Uria
is well placed to handle international tax and trade matters for multinational companies. Veteran tax practitioner
Walker Villanueva
heads the practice and has considerable experience in national and international tax planning operations; he is also a professor at Pontificia Universidad Católica del Peru and has published books on Peruvian tax law.
Dante Sanguinetti
, who jointly leads the team, focuses on corporate and personal taxation, and corporate restructuring work;
Carlos Moreano
is a SUNAT alumnus and a key name for contentious tax issues; and
Johana Timana
was recently promoted to director and is well versed in tax issues pertaining to cross-border transactions. At the more junior end of the team, principal associates
Milagros Pastor
,
Elizabeth Contreras
and
Alexa Adriazola
are recommended.
Practice head(s):
Walker Villanueva; Dante Sanguinetti
Testimonials
'The quality of service is unique, access to partners gives you peace of mind that problems or queries are being analysed in depth'.
'They have collaborated with us efficiently in all the projects that we have proposed'.
'They make you feel as a client that you are their priority, they are always willing to help'.
'Walker Villanueva is a professional with integrity, and extensive tax and corporate knowledge'.
'Their strengths are their knowledge of the regulations that apply to specific sectors, the various proposals they provide on how to deal with a problem'.
'They are always available and with fair rates'.
'The practice presents professionals with extensive knowledge in the specialised areas necessary for the operations of our company'.
'Members of staff are very accessible'.
Key clients
Telefonica Del Perú
Compañía De Minas Buenaventura
Mabe
Comfer
Cornershop Perú
Zubale
Operadora Ecológica Del Titicaca
Consorcio Natividad De Chinchero
Monnet
América Móvil
Work highlights
Advised Mabe Perú in relation to a dispute with the tax administration.
Advised the Buenaventura Group on the sale of Yanacocha and the acquisition of Minera La Zanja from Newmont.
Advising Telefonica del Perú on the tax aspects of the sale and disposal of its immovable properties, with a specific focus on the VAT impact.
The Peruvian office of regional player
Philippi Prietocarrizosa Ferrero DU & Uria
fields a 16-strong banking team -including four partners- that advises lenders, borrowers and agents on corporate and project finance, securities transactions, bond offerings, local and cross-border financings (including secured and unsecured financings), syndicated lending, securitisation and private equity lending. Additionally, it has developed considerable project finance expertise (particularly in the infrastructure and telecoms industries) and substantial regulatory knowledge of the entire banking sector and its distinct institutions and agents.
Rafael Puiggros
heads the practice and advises both domestic and international clients on M&A transactions and cross-border projects; 
Antonio Guarniz
handles investment funds work; and well-known market figure
Ronald Fernández-Dávila
 has a wealth of experience in project finance - particularly in the transport sector; he is also the Peruvian office's member of the wider firm's China desk initiative. Principal and senior associates, respectively,
Luciana Carpio-Rivera
handles project finance, corporate finance (direct and syndicated loans) and M&A, representing both local and international financial entities and private investors; while
Fiorella Ruiz Del Campo
has expertise in structuring financial facilities, an extensive background in financial regulation, and also undertakes international securities' issuances (under Rule 144A/Reg.S), 'JOLCO' aircraft financings, ADRs and DIP financings, among other matters. However, capital markets and corporate finance partner 
Ignacio López De Romaña
left the firm in August 2022.
Key clients
Glas Americas
Aeropuertos del Perú
Intersur Concesiones
Megacentro Lurín
Banco de Crédito del Perú and Scotiabank Perú
Inversiones Yarabamba
BBVA Banco Continental, Banco de Crédito del Perú, Scotiabank Peru, Banco Internacional del Perú – Interbank.
Megacentro Industriales Sur
Megacentro Aceros
Korea Zinc Company
The Bank of Nova Scotia, HSBC Bank Canada, Société Générale, Bank of Montreal, The Toronto-Dominion Bank, National Bank of Canada and ING Capital
Inversiones Centenario
Tren Urbano
Credit Suisse
Latam Group
Desarrollo Vial de los Andes
United Airlines
Credit Suisse
JP Morgan
Work highlights
Together with PPU offices in Bogotá, Colombia and Santiago, Chile, Advised Glas Americas -in conjunction with the firm's offices in Bogotá and Santiago- on the financing of Avianca's Chapter-11 exit, pursuant to the reorganisation plan confirmed by the Bankruptcy Court for the Southern District of New York on 2 November 2021.
Acted as legal counsel to Aeropuertos del Perú on a $114m financing granted by Banco de Credito del Peru and structured by Credicorp Capital.
Advisors to Megacentro Lurín on a $100m loan obtained from the BTG Pactual Bank (Cayman Branch).
Under the leadership of
Guillermo Ferrero
and 
Rafael Boisset
,
Philippi Prietocarrizosa Ferrero DU & Uria
's corporate practice handles a broad range of matters, incuding acting for public companies on M&A and leveraged buy-outs, and for distressed companies in relation to bankruptcies and insolvency matters. Having worked at leading firms in Brazil, Mexico and New York, Boisset has extraordinary international experience, primarily in transacitonal matters where has has particualr expertise in the manufacturing, energy and financial sectors; while the dual-qualified (Peru/New York) Ferrero advises on high-profile cross-border M&A deals and reorganisations.
Javier Ezeta
handles both corporate and financial work and has notabble experience in the chemical, food and agro-industrial sectors. At associate level, principal associate
Victor Abad
is the key name – he strong experience in M&A and acquisition finance. The team was further boosted with the arrival of associate
Jacqueline Febres
  from
EY Law
in February 2022; however, former principal associate
Raúl Vizcarra
moved to 
Muñiz, Olaya, Meléndez, Castro, Ono & Herrera Abogados
in August 2022, his departure following on from that of fellow former principal
Omaira Zambrano
who moved to INDECOPI in June 2021.
Practice head(s):
Guillermo Ferrero; Rafael Boisset
Key clients
Epiroc
Linzor Capital
Unilabs
Bolsa de Valores de Lima
Lone Star Funds
General Atlantic
Macrocapitales
Silver Lake
Grupo El Comercio
Shareholders of Comfer
Grupo Zárate Verástegui
Work highlights
Advised Lone Star Funds on all aspects of Peruvian law related to the acquisition of 100% of the share capital of Manuchar (owned by the AvH Growth Capital, together with the Maas family).
Advisors to Grupo BVL (parent company of the Lima Stock Exchange), Bolsa de Comercio de Santiago (BCS – Chilean Stock Exchange) and Bolsa de Valores de Colombia (BVC – Colombian Stock Exchange) in a deal aimed at integrating the three markets both in ownership and operations, trading platforms, etc.
Acting as counsel to General Atlantic on its $70m investment in Crehana, a leading education technology platform for companies and individuals focused on closing the reskilling and upskilling gap in Latin America.
Philippi Prietocarrizosa Ferrero DU & Uria
fields a multidisciplinary team which advises on administrative, civil, commercial, regulatory, and constitutional matters. It is also well versed in international litigation and arbitration, along with white-collar crime matters and advising clients on preventative measures. The practice is co-led by
Ramiro Portocarrero
and
Sebastián Basombrio
; with the trilingual Portocarrero (Spanish, English and Italian), experienced in tax litigation and international arbitration, with a focus on the energy, construction, mining and aeronautical sectors; and Basombrío, who is a registered arbitrator in the Lima Chamber of Commerce and the American Chamber of Commerce, recommended for judicial litigation.
Leysser Leon
is also an arbitrator and has particular knowledge of civil procedures, and
Daniel Ramos
is the key name for white-collar crime and compliance. Principal associate
Karina Urquizo
handles civil and commercial disputes, while senior associate
Lisbeth Gárate
is experienced in construction arbitrations.
Practice head(s):
Ramiro Portocarrero; Sebastián Basombrio
Testimonials
'Daniel Ramosis very approachable and is always looking to his clients to see how he can support them'.
'What makes the professional employment relationship strong is the personalised handling and the involvement that is achieved with them in each event, regardless of the professional capacity they convey'.
'Very good collaboration, good understanding of the context of the project and conflicts, and contrary to some other offices,  they know how to give a firm and contextualized opinion of the controversies and the acceptability of the right to claim'.
'Ramiro Portocarrero offers agood availability and a quality of service'.
'They are experts in their area'.
'They are the best with whom I have worked in arbitration'.
'They have creative solutions to our problems, very good negotiators, they understand and know the business that our company is in, which is essential to prepare cases correctly and efficiently'.
'Thanks to their knowledge and proposals we have solved complex conflicts'.
Key clients
Grenergy Renovables
ICATOM
Netafim Peru
IBM
Centros de Salud Peruanos
Concesionaria Vial del Perú
Empresa de Generación Eléctrica Machu-Picchu
EGIS AP-HPI Consortium
Work highlights
Represented Empresa de Generación Eléctrica Machupicchu (EGEMSA) in an arbitration against a major Peruvian construction company.
Advising BHP Peru in four proceedings against tax administration SUNAT.
Advising a Peruvian subsidiary of a major Spanish engineering and construction company in an arbitration before the ICC Court of Arbitration, initiated by a major Peruvian construction company and concerning  engineering claims related to the works of an oil-and-gas project in Perú.
'
Willing and able to assist when needed
', the labour team at
Philippi Prietocarrizosa Ferrero DU & Uria
has a broad practice which encompasses expertise in consulting issues, collective employment, litigation and immigration.
César Gonzales Hunt
has over 30 years' experience in labour and social security law, while former Minister of Labour
Jaime Zavala
is well regarded in the market as a top negotiator and arbitrator in labour conflicts. Associate
Alicia Jimenez
heads up the labour litigation practice and has notable experience in the telecoms, construction, banking, and food and beverage sectors.
Lidia Vilchez
was promoted to partner in January 2022 and focuses on the resolution of sophisticated collective conflicts. Senior associate
Katy Noriega
has particular experience in gender and workplace sexual harassment issues, while associate
Raúl Vidal
left for
Vinatea & Toyama
.
Practice head(s):
César Gonzales Hunt; Lidia Vilchez; Jaime Zavala; Alicia Jimenez
Testimonials
'The PPU team stands out for its excellence and speed in meeting our requirements in this area.'
'Another characteristic element of the labour team is its proximity and proactivity to support us in our labor matters.'
'The distinctive note of the PPU labor area lies in the excellence and opportunity of the service.'
'Although all the people in the area are excellent, César Gonzales Hunt, who heads the firm's labor practice, should be highlighted as a leader.'
'The PPU team is always willing and able to assist when needed.'
Key clients
Cbc peruana
Corporación Aceros Arequipa
Empresa Siderúrgica del Perú
Banco Falabella Perú
Corporación Pesquera Inca
Adecco Peru
Expeditors Peru
Limagrain Peru
Compañía Goodyear del Perú
Pesquera Exalmar
Comercio Digital Integral
Nicoll Perú
General Motors Peru
Stracon
Quick Commerce Perú
Mondelez Perú
BHP World Exploration Sucursal del Peru
Camposol
Work highlights
Advising Cbc Peruana on a collective bargaining agreement.
Advising Corporación Aceros Arequipa on negotiations with the company's union.
Acted for Empresa Siderúrgica del Perú in litigation filed by its National Union of Laborers.
With a strong background in both the public and private sectors, the team at
Philippi Prietocarrizosa Ferrero DU & Uria
is able to provide a far-reaching view of matters in the projects and infrastructure sectors. It acts for local and foreign developers, operators, banks and multilateral agencies on the financing, design and execution of large-scale projects. Highly-regarded practitioner
Ronald Fernández-Dávila
, counsel of choice for clients on administrative litigation, and project finance mandates, heads up the practice. He stands out for his wealth of experience in infrastructure projects in the transportation segment, particularly roads, railways, and airports. Key principal associates include
Aouda Del Castillo
, and
Francisco Ibazeta
, who is recommended for public procurement, and administrative law.
Key clients
Consorcio Natividad de Chinchero
Consorcio Natividad de Chinchero
Interamerican Development Bank
China Civil Engineering and Construction Corporation
Tren Urbano de Lima
Operadora Ecológica del Titicaca
Concesionaria Vial del Perú
Autopista del Norte (AUNOR)
PTAR Pachacutec
Técnicas Reunidas
Aeropuertos del Perú
Intersur
Work highlights
Acting as counsel to Consorcio Natividad de Chinchero in the execution of the Chinchero International Airport project in Cusco.
Assisting Interamerican Development Bank with the assessment of concessions in Lima and Arequipa for public transportation by buses, and in the identification of aspects which would require changes in order to allow electric buses to be used in existing concessions or in new ones to be granted.
Acting as local counsel to China Civil Engineering Construction Corporation – CCECC on the tender process for the awarding of the Huancayo Huancavelica Railway Project.
All
Philippi Prietocarrizosa Ferrero DU & Uria
's bankruptcy matters are handled by practice director
Alfonso Pérez-Bonany
, whose previous experience includes a stint at INDECOPI and specialises in restructuring and liquidation proceedings. Pérez-Bonany advises both debtors and creditors, including Doe Run in its liquidation proceedings, where the firm's full-service nature allows it to tailor advice to the debtor's industry and provide support in related areas such as tax and labour. Recent work also includes assisting
Kirkland & Ellis
' Hong Kong office with a cross-border debt recovery, involving advice on Peruvian bankruptcy regulations, as well as representing clients before INDECOPI.
Key clients
Servicios Multimedia
Empresa Radiodifusora 1160
Astaldi (Peru)
Kirkland & Ellis
Doe Run Perú
Transber
Aeropuertos del Perú
EDF Renouvelables is a key client of
Philippi Prietocarrizosa Ferrero DU & Uria
's practice, with team head
Rafael Lengua
recently advising the company on a power purchase agreement with Electro Oriente. Perhaps best known for its participation in high-end transactions in the sector, the practice group's work is multifaceted, such as advising on project finance in the power industry as well as handling contentious representation, primarily in arbitration. Regulatory matters are also an area of focus, with corporate specialist
Rafael Boisset
's recent mandates including advice to Conelsur LT (the Peruvian subsidiary of electricity transmission company Transelec), on the regulatory elements of a concession agreement. In August 2022 the natural resources practice as a whole was substantially boosted with the hire of water law specialist
Julián Li
and a team of three associates from the former
Li & Pazos Abogados
, substantially broadening the practice group's depth and scope. Key associate, senior 
Romina Stucchi
has extensive experience in corporate, contractual and issues related to the financing of infrastructure projects in the energy sector.
Key clients
EDF Renouvables
Conelsur LT
Work highlights
Advised EDF Renouvables on negotiating a complex power purchase agreement with Electro Oriente, a public distribution company set up to supply electricity generated by a solar photovoltaic plant to be constructed by the year 2024, including a regulatory analysis of the applicable regulated tariffs, and the procedure to calculate them and a risk assessment.
Philippi Prietocarrizosa Ferrero DU & Uria
's mining practice gained two new Canadian clients in 2021, advising Tier One Silver on its acquisition of silver project Hurricane East and Sombrero Resources on its acquisition of copper and nickel project Hurricane West. Both acquisitions involved cross-border advice on tax efficiencies and were led by practice head
Rafael Lengua
, aided by associate
Sergio Cueva
. The firm also counts BHP Billiton World Exploration (Peru branch) as a longstanding client, acting for it on two project dispositions, as well as advising on land purchases and providing regulatory counsel. Additional areas of experience include contract negotiations - such as advising Compañía Minera Miski Mayo on its natural gas agreements; and the defence of rights - such as the team's successful action on behalf of Winshear del Peru, overturning an arbitrary decision by the registrar of Arequipa not to register an NSR royalty; senior associate Romina Stucchi and associate
Mitzy Longa
assisted on these cases, respectively. Former senior associate
Roberto Velarde
moved in house at Nexa Resources in January 2022. However, since research concluded, the natural resources practice as a whole has been substantially boosted with the hire of water law specialist
Julián Li
and his team (principal associate
Luis Aliaga
, senior associate
Sandra Bravo
, and junior
Gabriela Puccio
) from the former
Li & Pazos Abogados
, substantially broadening the practice group's depth and scope (effective as of August 2022).
Testimonials
'Organisation of the team, led by Mr Rafael Lengua, is sophisticated. Our complex request for legal advice was divided into components for being treated by his team members. The description of the situation with background legal information and options we can choose were clearly mentioned with easy-to-understand language for non-legal persons'.
'Mr Rafael Lengua's ability to make a team is not only for his internal staff but also for international situations. He arranged communication with our Canadian legal counsel to find clues of international issues, and we could receive their well-considered outcome'.
'This practice is well-connected to the critical business and governmental networks in Peru and can obtain critical information rapidly, putting us in direct communication with key people'.
'Rafael Lengua's understanding of business stands out – he is very practical in cutting to the most important issues first'.
Key clients
BHP Billiton World Exploration (Peru branch)
BHP Chile
Compañía Minera Miski Mayo
The Mosaic Company
Nexa Resources Peru
JX Nippon Mining & Metals
Tier One Silver
Sombrero Resources
Japan, Oil, Gas and Metals National Corporation (JOGMEC)
Compañía Minera Quechua
Pan Pacific Copper
ICM Pachapaqui
Work highlights
Counseled BHP Billiton World Exploration (Peru branch) on the divestment of its approx. 30,000-hectare Silvia exploration project in central Peru to Darwin Peru, a Peruvian subsidiary of Canadian Tinka Resources.
Advised Miski Mayo, one of the biggest consumers of natural gas in Peru, on the negotiation and drafting of its natural gas supply agreement with producer Olympic Perú.
Advised Canadian junior mining company, Tier One, on its earn-in option to acquire 90% or 100% of the Hurricane east project in Cusco from Pembrook Copper Corp in exchange for expenditures on the mining properties and a share purchase price on the option exercise.
Noted for its '
speed and efficiency
' in public law matters,
Philippi Prietocarrizosa Ferrero DU & Uria
has an impressive client roster featuring the Peruvian divisions of Uber, Telefónica and Mondelez, among many others. Project finance specialist
Ronald Fernández-Dávila
leads a team capable of handling contentious and advisory work relating to PPPs, public procurement processes and domestic infrastructure projects. The practice is also active in the aviation sector, with experience on aircraft lease registrations, code-sharing agreement approvals and operating permits. Principal associate and administrative expert
Carlos González Prada
, who is a '
creative and well-connected
attorney' who specialises in sanctions and licensing, is another key contact.
Practice head(s):
Testimonials
'The team has the technical knowledge and practical experience to address current and emerging needs.'
'Principal associate Carlos Gonzalez Prada is an excellent, creative and well-connected attorney whose advice and legal assistance is accurate and timely, which facilitates decision-making without unnecessarily exposing himself to risk before the competent authorities.'
'The PPU team is excellent in the solution and development of strategies to implement.'
'Carlos Gonzales Prada and José Martin Aparicio both have the knowledge and the availability to solve the client requirements.'
'The level of experience they have is super-useful for our business.'
'Speed and efficiency. Always willing to collaborate with us.'
Key clients
Organization for Economic Co-operation and Development (OECD)
Uber Perú
AirBnB
Telefónica del Perú
Mondelez Perú
Alicorp
Aerovías de México (Aeromexico)
Seabord Overseas Perú
Mall Aventura
Latam Airlines Peru
Work highlights
Advised OECD on the preparation of the report "Fighting Bid Rigging in the Health Sector in Peru", used by Peru's Social Security agency to combat bid rigging.
Advised Telefónica on challenging the award of a P$46m public contract to Viettel Perú.
Advised JOKR on obtaining the necessary municipal permits and licenses for its successful start-up in Peru.
Led by banking, finance and capital markets head
Antonio Guarniz
, the practice at 
Philippi Prietocarrizosa Ferrero DU & Uria
primarily takes on matters  for funders. Recent matters have seen the team act for the underwriters on a placement of corporate/convertible bonds and commercial papers; as well as advising fund managers on a public offering investment funds and handling a trust agreement between its client bank and a real estate investor. Guarniz also worked on the Peruvian elements of the integration of the Lima, Santiago and Colombian Stock Exchanges into one entity, including obtaining the relevant regulatory approvals. Key associate support is provided by
Victor Bravo G
, but
Claudia Wong
moved to
EY Legal
in March 2022.
Testimonials
'In-house attorneys are immediately available when urgent consultations are required'.
'It definitely compares favorably to the services of other firms'.
'The lawyers present a deep knowledge of capital markes, keeping themselves permanently updated'.
Key clients
Grupo BVL, Bolsa de Comercio de Santiago and Bolsa de Valores de Colombia
Magna Asesores Financieros
Core Capital Sociedad Administradora de Fondos de Inversión
Popular Sociedad Administradora de Fondos de Inversión
Inversión y Desarrollo Sociedad Agente de Bolsa
Banco BBVA Perú
Macrocapitales Sociedad Administradora de Fondos de Inversión
Summa Finanzas
Work highlights
Advised Grupo BVL (the parent company of the Lima Stock Exchange), Bolsa de Comercio de Santiago (BCS – Chilean Stock Exchange) and Bolsa de Valores de Colombia (BVC – Colombian Stock Exchange) in a deal aimed to integrate the three markets both in ownership and operations, trading platforms, etc.
Philippi Prietocarrizosa Ferrero DU & Uria
's team of '
specialised lawyers
' is led by
Manuel Ugarte
, who has a reputation for advising on complex real estate acquisitions – particularly those involving urban and rural land for property, surface and/or build rights, as well as the drafting and negotiation of any transactional elements. Other matters includes due diligence processes and reviews and the drafting of contingencies reports, along with financings and security operations for new infrastructure projects. Principal associate
Aouda Del Castillo
is also a key practitioner; she has particular niche experience counselling regional and local administrations on private initiatives and PPPs.
Practice head(s):
Testimonials
'They offer a close and direct treatment. They respond in time to the questions raised. They offer immediate availability upon meeting request.'
'They have specialized lawyers in each area, which offers a wide coverage to my company.'
Key clients
Aspillaga Anderson Hermanos
Inversiones Sur
PricewaterhouseCoopers (Chile)
Concesionaria La Chira
Arte Express y Compañía
Phoenix Tower International
Hexagrama (Armando Paredes)
V & V Grupo Inmobiliario Constructor
Work highlights
Advising PwC, which in turn advises Minera Las Bambas, regarding the execution of the construction and operation of a mineral pipeline project.
Philippi Prietocarrizosa Ferrero DU & Uria >
Firm Profile
Philippi Prietocarrizosa Ferrero DU & Uria is the first major Ibero-American law firm, with offices in Chile, Colombia and Peru. Uria Menendez also brings to the firm its network of offices.
Areas of practice
Banking, finance and capital markets: advises banks on syndicated financing, asset financing and project financing and the development of the innovative financial structures and products, represents underwriters and issuers in the placement of bond and securities in Peru and abroad.
Competition: antitrust, including investigations by authorities, litigation concerning cartels and abuse of dominance, consultations on M&A operations, settlements, audits on level of compliance and legal reports.
Corporate and M&A: all aspects of corporate law, including business integrations, tax matters, structuring and implementing public tender offers and the acquisition and sale of listed companies, restructurings, national and cross-border mergers and acquisitions, spin-offs and business reorganization proceedings.
Dispute resolution: prevention and resolution of civil and criminal disputes involving complex legal and technical issues for national and international clients spanning a wide range of industries.
Energy, mining and natural resources: highly specialized lawyers provide comprehensive advice on legal matters for the development of projects in different areas such as mining, industrial, energy, corporate, infrastructure and real estate, among others.
Infrastructure and projects: advising companies involved in toll roads and ports and purchasers and sellers; participated as counsel in financing; and on the privatization of public utilities and ports.
Intellectual property/life sciences: all aspects of intellectual property, patents, trademarks, industrial designs, utility models, copyrights, sports and entertainment matters, litigation, unfair competition, pharmaceutical licensing and health registrations.
Labor: litigation, collective bargaining, employee benefits, due diligence and audits, corporate restructuring, immigration, pensions, internal policies, wages and benefits, taxation, health and safety.
Private clients and family: long-term all inclusive legal advice, in accordance with the highest international standards, for business families on the development of estate planning structures.
Public law: long-standing public law department advising a wide range of clients from the private and public sectors, such as governmental entities.
Real estate: shopping mall planning and construction, superstore construction, real estate trusts and leasing, long term lease agreements, due diligence, real estate guarantees, regulatory issues and local permits.
Tax and international trade: structuring domestic and international operations and transactions involving foreign trade, customs and foreign exchange, tax planning, customs consulting and tax litigation.
TMT (technology, media and telecommunications): advising multinational media and technology companies in all their regional legal matters, from software licenses and TV formats to customs matters.
Main Contacts
| Department | Name | Email | Telephone |
| --- | --- | --- | --- |
| Co-chairs | M Armas | | |
| Co-chairs | M Acero | | |
| Banking, finance and capital markets | A Guarniz | | |
| Banking, finance and capital markets | R Puiggros | | |
| Banking, finance and capital markets | I López de Romaña | | |
| Banking, finance and capital markets | R Fernández-Davila | | |
| Competition | J Delmar | | |
| Competition | V Vergaray | | |
| Corporate/M&A | G Ferrero | | |
| Corporate/M&A | R Boisset | | |
| Corporate/M&A | J Ezeta | | |
| Dispute resolution | R Portocarrero | | |
| Dispute resolution | D Ramos | | |
| Energy, mining and natural resources | L Peschiera | | |
| Energy, mining and natural resources | C de Trazegnies | | |
| Energy, mining and natural resources | R Puiggros | | |
| Energy, mining and natural resources | R Lengua | | |
| Energy, mining and natural resources | H Torres | | |
| Energy, mining and natural resources | F Capurro | | |
| Infrastructure and projects | R Fernández-Dávila | | |
| Infrastructure and projects | M Ugarte | | |
| Infrastructure and projects | M Simoes | | |
| Labor | J Zavala | | |
| Labor | P Navarro | | |
| Private clients and family | R Boisset | | |
| Private clients and family | I López de Romaña | | |
| Public law | R Fernández-Dávila | | |
| Public law | M Simoes | | |
| Real estate | M Ugarte | | |
| Real estate | J Reátegui | | |
| Real estate | L Peschiera | | |
| Tax and international trade | W Villanueva | | |
| Tax and international trade | D Sanguinetti | | |
| Tax and international trade | C Moreano | | |
| TMT | J Delmar | | |
| TMT | V Garcia | | |
Staff Figures
Other fee-earners : 367 Total staff : 615
Other
Partners : 52