Jones Day > Taipei, Taiwan > Firm Profile
Jones Day
Offices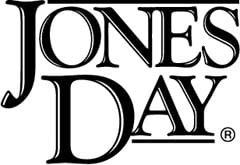 Jones Day
8TH FLOOR
2 TUN HWA SOUTH ROAD, SECTION 2
TAIPEI, 106
Taiwan
Jones Day > The Legal 500
Rankings
Leveraging its international reputation for financial market work,
Jones Day
's Taipei capital markets practice assists some of the region's leading corporates and financial institutions on high-yield debt offerings, private placements, and securities exchange listings. Practice head
Raymond Wang
is a prolific advisor to numerous foreign issuers considering IPOs on either the TSWE or OTC Exchanges.
Peggy Lee
is noted for her broad experience in capital market transactions, including hybrid debt offerings, PIPEs, and open market purchases.
Yen-Chen Chen
 is also recommended. All named lawyers are based in Taipei.
Jones Day
's Taipei office boasts one of the strongest and most active corporate practices in the market. Jointly led by the highly experienced
Tommy Chen
and
John Lin
, the team acts for an extensive roster of blue-chip multinationals and mid-market Taiwanese companies on high-value, frequently cross-border M&A mandates. In recent months, tender offers and take-privates have emerged as key work streams for the group, especially in the fields of semiconductors, electric vehicles, and renewable energy.
Raymond Wang
acts for public and private companies in a range of corporate and commercial matters, while
Jean Kuo
handles cross-border transactions with a strong competition approval aspect.
Peggy Lee
is noted for her knowledge of corporate governance codes. All named lawyers are based in Taipei.
Jones Day
fields one of the strongest contentious practices in the market. Working closely with the corporate group, the team works with a myriad of high-profile domestic and foreign clients on cross-border, often multi-jurisdictional disputes. Former civil and criminal judge
Jason Chen
brings to bear a wealth of experience in commercial arbitrations, and cases regarding hostile takeovers and breaches of securities law.
Ming-Wei Lo
routinely handles white collar criminal proceedings arising from allegations of insider trading, financial statement misrepresentations, and breach of trust.
Simon Yu
has a niche in food safety litigation, working on class-action product liability defences and catastrophic accident disputes, often supported by
Chen-Gang Yen
.
Marianne Chao
is noted for cross-border arbitrations for clients in financial services, and infrastructure.
Jones Day
's position as one of the foremost IP practices in the market is underpinned by its extensive client base and robust capabilities in multiparty, cross-border engagements. The team is especially strong in patent and trade secret work, both in the domestic market and on mandates concerning US and mainland Chinese entities. The practice is jointly led by three partners: IP law committee director
Jason Chen
; trademark and privacy policy specialist
Po-Chien Chen
, and
Simon Yu
, who regularly handles cross-border copyright infringement matters.
Barry Lai
is recommended for his knowledge of the software, circuits, and electronic component industries.
Jones Day
acts for many of the region's leading construction companies and power suppliers on a variety of cross-border construction, infrastructure, and energy projects. 
Marianne Chao
 routinely leads multiple offshore wind farm acquisitions, and advises major transnational oil and gas companies on both exploration and supply projects. 
Raymond Wang
is also noted for his cross-border experience in offshore wind M&A, and energy sector SPV divestments.
Jean Kuo
regularly advises the firm's Japanese clientele on infrastructure projects and joint ventures with government-owned enterprises in the chemical and energy arenas.
Peggy Lee
is experienced in energy M&A, private equity, and general corporate governance. All named lawyers are based in Taipei.
Jones Day
boasts one of the foremost real estate and construction practices in the market. Drawing on the firm's significant international footprint, the Taipei team advises a slew of foreign and Taiwanese developers and institutional investors on advisory and transactional issues.
Marianne Chao
's diverse practice encompasses construction, infrastructure, and energy, representing a full spectrum of stakeholders on biddings, negotiations, and contractual disputes.
Raymond Wang
is noted for his experience in commercial developments and cross-border real estate deals, while
Jean Kuo
is a key contact for Japanese clients with significant interests in energy and chemical sector assets.
Peggy Lee
is also recommended.
Jones Day
's market-leading TMT practice draws on the firm's far-reaching international platform to advise on cross-border mandates in a host of markets. The team is highly regarded by clients for its broad capabilities, ranging from day-to-day advisory mandates for media and telecoms players, to high-value M&A and strategic investments. Two partners oversee the department: seasoned tech licensing and transfer expert
Tommy Chen
, and transactional specialist
John Lin
.
Raymond Wang
routinely handles share swaps, public tender offers, and take-privates for tech and telecom companies, while
Jeffrey Wang
is recommended for his knowledge of corporate governance and experience in broadcasting deals.
Jones Day
's stature in the region ensures that they are routinely engaged by a number of leading banks and financial services corporations on syndicated loan arrangements, bond issuances, and other debt financing matters. Practice head
Raymond Wang
specialises in banking M&A, share swaps, and IPOs for foreign issuers seeking a listing on the TWSE or TPEx.
Yen-Chen Chen
is experienced in a range of capital market transactions, cross-border investments, and financial market disputes.
Jones Day >
Firm Profile
The firm: Jones Day is a global law firm with more than 2,500 lawyers in 42 offices across five continents. The firm is distinguished by: a singular tradition of client service; the mutual commitment to, and the seamless collaboration of, a true partnership; formidable legal talent across multiple disciplines and jurisdictions; and shared professional values that focus on client needs.
Jones Day is an institutional partner for clients who seek counsel that seeks to understand them and their needs; that communicates with clients about their needs and the different tactics available for addressing those needs; that works seamlessly and impressively across offices and practices and with the client; that provides talent and expertise across subject areas and geographies; and that brings commitment and courage to the relationship and its engagements. We are formidable because every partner and every client has the entire global institution at their command and is a high priority of the Firm as a whole. We are true partners, with each other and, even more importantly, with our clients.
Regions of practice
Asia-Pacific: Jones Day has committed substantial resources and capacity to serve each of Asia's distinct markets, including China, Japan, Singapore and Southeast Asia, as well as Australia. Spread throughout ten offices in the region, the firm's 250+ lawyers represent clients in practice areas including antitrust, banking and finance, capital markets, corporate and commercial, energy, global disputes, intellectual property, labor and employment, mergers and acquisitions, private equity, real estate, and several others.
The majority of Jones Day's Asia-based lawyers are admitted to practice local law in their home jurisdictions. Most have practiced in more than one country, enabling Jones Day's Asia team to render multijurisdictional legal services. Jones Day has been granted a Qualifying Foreign Law Practice license (QFLP) in Singapore.
United States: Surveys repeatedly list Jones Day as one of the most frequently engaged law firms by US corporations for both transactional and disputes matters, and among the leaders in client service. Jones Day's more than 1,600 lawyers across its 18 US offices collaborate to serve clients across practices and geographies on all major matters that span time-honored practices (antitrust, mergers and acquisitions, litigation, and government regulation) to more recently established and expanded areas (cybersecurity, life sciences, energy, and technology) that specifically address the contemporary challenges of an increasingly complex global business and legal environment.
Europe and Middle East: Jones Day provides a significant presence in Europe that offers clients more than 500 lawyers from its European offices in Amsterdam, Brussels, Düsseldorf, Frankfurt, London, Madrid, Milan, Munich, and Paris. The firm's lawyers counsel clients in administrative and public law, banking and finance, capital markets, competition law and regulatory, derivatives, market infrastructures, dispute resolution, and investigations.
In the Middle East, more than 20 lawyers are based in the firm's offices in Dubai and Saudi Arabia. They have accumulated significant experience in most of the region's key industries and jurisdictions, advising on mergers and acquisitions and corporate transactions, projects and infrastructure, commercial transactions, real estate and construction matters, regulatory compliance, and dispute resolution.
Latin America: Jones Day is one of the leading global law firms serving the Latin American region through its offices in Mexico City and São Paulo, along with attorneys based in key business and legal centers such as New York, Houston, Dallas, Miami, and Madrid. Jones Day's Latin American experience extends to mergers and acquisitions, investigations and anti-corruption, projects and infrastructure, banking and finance, energy, dispute resolution, business restructuring, private equity and capital markets.
Managing partner: Stephen J Brogan
Asia-Pacific offices: Beijing, Brisbane, Hong Kong, Melbourne, Perth, Shanghai, Singapore, Sydney, Taipei, Tokyo
US offices: Atlanta, Boston, Chicago, Cleveland, Columbus, Dallas, Detroit, Houston, Irvine, Los Angeles, Miami, Minneapolis, New York, Pittsburgh, San Diego, San Francisco, Silicon Valley, Washington
Europe and Middle East offices: Amsterdam, Brussels, Dubai, Düsseldorf, Frankfurt, London, Madrid, Milan, Munich, Paris, Saudi Arabia
Latin America offices: Mexico City, São Paulo
Main areas of practice:
Antitrust and competition law
Business and tort litigation
Business restructuring and reorganization
Cybersecurity, privacy and data protection
Employee benefits and executive compensation
Energy
Financial markets
Global disputes
Government regulation
Health care and life sciences
Insurance recovery
Intellectual property
Investigations and white-collar defense
Issues and appeals
Labor and employment
M&A
Private equity
Real estate
Securities litigation and SEC enforcement
State Attorney General enforcement, investigations and litigation
Tax
Technology
Main Contacts
| Department | Name | Email | Telephone |
| --- | --- | --- | --- |
| Managing Partner | Stephen J Brogan | | |