Goodwin > San Francisco, United States > Firm Profile
Goodwin
Offices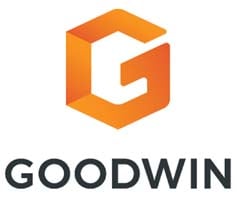 Goodwin
THREE EMBARCADERO CENTER
SAN FRANCISCO, CA 94111
CALIFORNIA
United States
Goodwin > The Legal 500
Rankings
Goodwin
has a strong focus on fintech, blockchain and digital currencies, with a comprehensive offering that includes transactional, regulatory and litigation advice. Clients consider the firm '
extremely adept at working with the fintech startup world
' and is able to '
distil complex regulations into tangible actions
'. This extends to the crypto space, where it has  '
the rare ability to act as the generalist corporate counsel as well as to advise on all regulatory matters
'. The firm is also seeing a growing amount of insurtech and metaverse-related work. Lead partners include
Mitzi Chang
 who co-chairs the fintech group with
Scott Joachim
 in Silicon Valley, and the '
always positive and helpful
'
Mike Whalen
 in Washington DC. Other key partners on the digital currency and blockchain side include
Grant Fondo
 (Silicon Valley) and
Karen Ubell
, who is '
among the most experienced, thoughtful, and versatile cryptocurrency lawyers in the nation
'. DC-based counsel
Juliana Gerrick
is '
consistently able to distill complex and proprietary processes
'. In Boston, 
Kimberly Monty Holzel
holds the distinction of having previously worked at the U.S. Consumer Financial Protection Bureau. All partners based in San Francisco unless otherwise stated.
Goodwin
assists clients in cannabis acquisitions, significant capital raises and disputes, as well as transactions. The department also represents private equity, venture capital funds and investors in cannabis investments and regulatory approvals. Joint team heads
Jennifer Fisher
and
Brett Schuman
 are both located in San Francisco, with the former possessing extensive knowledge of cannabis regulatory and litigation mandates and frequently representing cannabis industry operators.
Bill Growney
is located in Silicon Valley and assists investors in cannabis related transactions, while Boston based
David Apfel
 represents a diversity of clients in corporate, litigation and regulatory mandates.
Standing out for its expertise in negotiating and executing complex transactions,
Goodwin
is a top destination for blue chip clients in the technology and life sciences industry. The firm is renowned for its vast experience enabling firms in the procurement and enforcement of patent rights and often receives high-profile licensing and collaboration mandates from both domestic and international clients. The practice is co-led by Boston's
Catherine McCarty
who has specialist knowledge of pharmaceutical and chemical products, and
James Riley
, who leads the team from Silicon Valley with a unique understanding of technology acquisition and licensing. The team benefits from
Steve Charkoudian
's extensive technology expertise and
Kingsley Taft
  deep knowledge of the domestic biotechnology market, both of whom are based in Boston.
Noelle Dubiansky,
who is based in the firm's Washington DC office, is another name to note.
Goodwin
has a top tier venture capital practice, noted for its '
very professional, knowledgeable and responsive
' teams of lawyers who are '
real partners in growing the business
'. The '
very business oriented, extremely practical
' group offers '
expert legal advice
' to investors and startups, and stands out for its market-leading life sciences group, primarily based in the firm's Boston office and co-chaired by
Mitchell Bloom
 and
Kingsley Taft
. The firm's ability to guide clients from early financing rounds through to later stage M&A, can be seen through its advice to Navitor Pharmaceuticals on the sale of Anakuria Therapeutics to Janssen Pharmaceuticals – a deal led by
Danielle Lauzon
, co-chair of the firm's PropSci practice. The firm's technology group, jointly led by
Kenneth Gordon
 and Silicon Valley's
Anthony McCusker
, has also played a key role on investments into digital health, fintech, mobility tech and blockchain. Other lead partners include
Bill Schnoor
 on the technology side and
William Collins
 in life sciences. All partners based in Boston unless otherwise stated.
Goodwin
has a multi-faceted technology team with strong credentials for the full range of transactional matters. The firm has an excellent track record in IP transactions, including licensing, collaboration and joint venture agreements, as well as broader cross-border deals and high-level M&A support. Data privacy and cyber-security are other areas of expertise. The team was particularly active on the corporate and private equity acquisition side in the past year and helped advise Pixomondo on acquisition by Sony Pictures Entertainment from Mayfair Equity Partners.  The group is co-chaired by corporate partner
Anthony McCusker
in Silicon Valley,
Kenneth Gordon
 and
John Egan
. Other key partners include
David Cappillo
, who co-leads the firm's healthcare practice, and
Alessandra Simons
 in San Francisco.
Stephen Charkoudian
 also provides the group with long-standing expertise, having co-founded the practice. All lawyers are based in Boston unless otherwise stated.
Goodwin
remains a market leader for real estate investment trusts, handling a full suite of matters that spans both public and private REITs and includes large scale IPOs, equity and debt offerings, M&A and complex joint-venture investments, on behalf of a broad client list that includes major global financial institutions.
Ettore Santucci

is well known in the space for his representation of publicly traded REITs and real estate operating companies in corporate finance, M&A and corporate governance matters. He co-chairs the practice group alongside New York's
Yoel Kranz
, who assumed the role after esteemed REITs practitioner
Gil Menna
stepped back to an of counsel role. Other key contacts within the group include
Scott Chase
, who is frequently engaged on the full-range of corporate and securities matters, whilst
Mark Opper
's practice emphasizes REITs and real estate operating companies, advising on IPOs, follow on and 144A offerings. Counsel
Christopher Versfelt
is another stand-out for his M&A focus, alongside offerings of equity and debt securities, and complex financing transactions. All attorneys are based in Boston unless otherwise stated.
Goodwin
has a unique strategic focus on key industry sectors, notably life sciences, technology, and real estate, handling transactions and consequent litigation across the US, Europe and Asia. The firm also has a large private equity practice that is among the leading players in the expansive middle market sector, and this also generates work for the litigation department.
Deborah Birnbach
leads the practice, as well as being a key member of the life sciences group, and her track record in securities and shareholder litigation is notable.
Adam Slutsky
is also active in disputes in after healthcare deals. All lawyers are based in Boston.
Michael Jones
 left to join
Holland & Knight LLP
.
Goodwin
 is known as one of the leading life sciences firms in the US, as well as a prominent player in matters concerning technology companies and REITs. The firm is handling a growing volume of class actions, derivative cases and SEC investigations, particularly for tech companies. Clients note that the firm's '
judgement, subject knowledge and guidance is outstanding'
 and are '
impressed with their technical insights combined with practical experience'
.
Deborah Birnbach
 leads the practice from Boston, where
Adam Slutsky
 and
Caroline Bullerjahn
 are among the standout partners. Birnback and Bullerjahn obtained full dismissal of a securities class action against biopharma company Alkermes plc, which was accused of making misstatements and omissions regarding the development program for a clinical stage drug for a major depressive disorder.
Daniel Roeser
in New York is representing underwriting syndicates in a putative securities class action filed in Florida federal court against Axogen. Key partner
Brian Pastuszenski
 retired, but 
Jonathan Shapiro
in San Francisco from
Baker Botts L.L.P.
(who is '
a highly capable attorney with a dynamic and empathetic personality'
) reinforces the firm's stronghold in its key sectors.
Jonathan Hecht
 in Washington DC joined from the SEC and is '
a transformative presence'
 in enforcement matters.
Goodwin
has achieved high levels of activity in recent years, including in large-cap and mid-cap equity offerings. The capital markets team is known for its expertise in biotechnology and life sciences, especially buoyant sectors from a volume of offerings perspective. Healthcare, real estate and tech are also key sectors. Even with a slowdown in IPOs in the second half of 2022, the capital markets team was able to turn its sights to PIPEs, private placements and ATM offerings. Along with its extensive issuer client base, the firm has strong links to underwriters. In New York,
Edwin O'Connor
 is co-chair of the capital markets team and is a member of the life sciences group, while
Siavosh Salimi
is noted for both life sciences and tech deals. Silicon Valley partner
Bradley Weber
is co-chair of the group and is a key figure in tech IPOs and other equity offerings. Boston's
Joseph Theis
 is also rated.
Goodwin
's life sciences team assist a diverse roster of pharmaceutical companies – both public and private – and life science venture capital firms.
Mitchell Bloom
 and
Kingsley Taft
 jointly lead the team; Taft primarily advises life sciences companies throughout their life cycles on formation, venture financings, and IPOs, while Bloom is active in the biotechnology and medical IT spaces. Boston-based
Robert Puopolo
maintains a transactions focused practice, handling joint ventures and life sciences M&A. In San Francisco,
Alexander Varond
takes the lead on litigious matters concerning biosimilars and the Hatch-Waxman Act.
Stuart Cable
is particularly adept at advising on corporate governance and venture sourced investment, while
Danielle Lauzon
assists boards and management teams of therapeutics and bioscience companies. A large team including Philadelphia-based
Rachael Bushey
, who specializes in transactional and governance work in the pharma and biotech space, joined the firm from
Troutman Pepper
in January 2023. All named practitioners are based in Boston unless specified otherwise.
Goodwin
's Boston-based multidisciplinary higher education practice acts for leading schools and colleges on corporate governance, transactional work, tax, investment management, real estate, IP, and employment matters. The group has particular strength in providing employment advice on issues including disability discrimination, leave of absence rights, sexual harassment, employee classifications, tenure-related issues, and labor relations matters. The team is noted for its strong litigation, whistleblower protection and internal investigations capabilities and includes key names such as
Jennifer Chunias 
who frequently represents clients before federal and state regulators, with great experience handling government and internal investigations, shareholder demands and litigation, and complex commercial disputes.
Susan Abbott
focuses her practice on tax-exempt organizations, probate and trust law, and estate planning, with a particular emphasis on charitable planning, also advising colleges and universities regarding planned gifts, gift acceptance, charitable gifts, and sponsored research matters.
Yvonne Chan
and
Roberto Braceras
left the firm in March 2022 to Jones Day and Fidelity Investments, respectively.
'Extremely knowledgeable of the details of investment laws and relevant regulations', the team at Goodwin handles mutual, registered and exchange-traded funds, and is the go-to choice for numerous service providers in the funds sphere, its client base ranging from major custodian banks, transfer agents, and retirement plan service organizations, to fund complexes and independent directors. Notable strengths for the department include helping navigate regulations laid down by the SEC, and assisting clients with dispute resolution in the funds space. Christopher Palmer, Marco Adelfio and Paul Delligatti jointly coordinate the department, and Jason Monfort is also a key name. Andrew Zutz and practice head Palmer are praised in tandem by clients, their collective 'knowledge of laws and regulations' seen as 'second to none'. All named lawyers are based at the firm's Washington DC office.
As '
one of the premier law firms in the retirement plan litigation space
',
Goodwin
frequently defends financial services companies facing class actions and allegations of plan investments fiduciary breaches, leveraging its sector expertise in financial services and its geographic diversity across Boston, Washington DC, and New York. The practice has had notable victories including for John Hancock Life Insurance in a putative class action relating to tax treatment and breaches of fiduciary duties. Leading this case was
James Fleckner
 who co-heads the practice along with
Alison Douglass
 in Boston. Douglass focuses her practice on ERISA class actions, derivative actions and has successfully defended several significant plan sponsors, asset managers and other financial services providers in litigation, particularly claims involving 401(k) plan recordkeeping. Fleckner also concentrates on financial service providers and plan sponsors in class actions focusing on fiduciary breaches and the discharge of obligations, as well as regulatory investigations before the DOL, SEC, DOJ and PBGC.
Jaime Santos
, based in DC, is another key name to note for her ERISA appellate work.
Able to call upon a network of intellectual property, real estate and tax experts,
Goodwin
is best known for its strong track record in complex M&A involving life sciences, tech, and private equity players. The department is well positioned to handle public and private M&A, leveraged buyouts, and spin-offs, and is also skilled in shareholder activism defense and proxy contests. Based in Boston, 
Stuart Cable
spearheads the global M&A practice. Cable is counsel of choice for a number of leading tech and life sciences clients, who retain him on a recurrent basis in transactional and corporate governance matters. On the West Coast,
Alessandra Simons
is a prominent M&A figure in San Francisco, while
Andrew Weidhaas
in Los Angeles focuses on private equity deals and emerging companies.
Goodwin
leverages its strength in key industry verticals across healthcare and life sciences, tech, and private equity, advising businesses and funds on strategic acquisitions, portfolio company mergers, and divestitures, with a strong record in both avoiding Second Requests from the DOJ and FTC as well as navigating investigations brought by regulatory authorities. The firm combines a prolific deal flow with involvement in high-profile, contentious merger clearances, notably advising iRobot on its acquisition by Amazon, and handling the antitrust elements of Nimbus Therapeutic's defense of a hostile takeover attempt by Bristol Myers Squibb. The practice is led by Washington DC's
Andrew Lacy
, who represents clients through the merger process, including litigation brought by the DOJ and FTC, alongside
Arman Oruc
, a life sciences antitrust specialist who divides his time between DC and Los Angeles. Also in DC,
Paul Jin
is noted for his HSR expertise.
Goodwin
's practice demonstrate '
deep and insightful strategic thinking
', according to clients. A popular choice to represent life sciences and technology clients in appellate work, in line with the wider firm's signature strengths, the group also had strong recent showings in financial services, class actions and social justice-related appeals. In Washington DC, seasoned group co-chair
William Jay

is widely lauded for his top-level experience, which includes arguing 17 cases before SCOTUS. Jay is currently representing Novartis in appellate matters related to ongoing European patent litigation between it and Eli Lilly. Also in Washington DC, next-generation partner
Brian Burgess
 is singled out as an '
outstanding writer and oral advocate
', while
Jaime Santos
is noted for her record in ERISA, patent, and constitutional law-related litigation. In Boston, key contacts include department co-chair 
Kevin Martin
, highly active associate
Gerard Cedrone
, and
David Zimmer
, who has a focus on IP, administrative law, and consumer finance-related matters.
Goodwin
is knowledgeable of matters pertaining to the private sector, including conducting investigations for corporate boards, their audit committees and special committees. The department also has expertise in the financial, healthcare and pharma sectors, and routinely assists clients throughout the course of government inquiries. The team's expertise is also frequently coveted by corporations in the full spectrum of enforcement, investigation and white-collar matters. Head of the team
Richard Strassberg
in New York is adept in FCPA compliance and investigations, SEC enforcement proceedings, and business and financial litigation.
Jennifer Chunias
in Boston has over twenty years of experience in government and internal investigations, while
Grant Fondo
in Silicon Valley advises clients on a range of regulatory and contested matters. Boston's
Courtney Orazio
 represents companies and their directors and officers before federal and state regulators, and
Kirk Ogrosky
in Washington DC is proficient in False Claims Act defense. DC-based
Ilene Albala
 joined the team in June 2022.
Goodwin
leverages knowledge of new e-discovery technologies and data analytics, including predictive coding, to effective develop case strategy and manage scope of discovery. The department covers a range of industries, including financial, technology, and real estate, though the pharmaceutical sector is a particularly key focus for the department, with major clients in this area including Teva Pharmaceuticals and Nimbus Therapeutics. Lead partner
Michelle Treadwell Briggs
, based in Boston, has experience in litigation and investigations involving complex contract disputes, class actions, and governmental antitrust reviews. Also working from Boston is senior attorney
Danielle Panetta
.
Goodwin
 has a well-regarded consumer financial services practice with
Allison Schoenthal
and
Matthew Sheldon
, based in New York and Washington DC respectively, leading the practice. The firm is experienced in consumer and non-consumer class actions and other litigation involving financial institutions, with a particular concentration on the CFPB, securities class actions, market manipulation and underwriting syndicate representation. Schoenthal is recognized for her expertise in this consumer finance, representing banks, trusts, lenders, and private equity firms in litigation and enforcement matters against claims under RESPA, TILA, FDCPA, TCPA and UDAAP. Likewise, Sheldon regularly counsels banks, mortgage lenders and fintech companies on regulatory and enforcement matters before agencies including the CFPB, HUD, FDIC, as well as litigation relating to, among others, fair lending compliance, financial product sales and marketing practices.
Thomas Hefferon

is consistently recognized as a leading consumer financial services practitioner, acting in class actions, MDLs, and defense of enforcement actions before both agencies and courts.
With tech and life sciences two of the core pillars of the firm's industry focus,
Goodwin
is skilled at assisting clients within those sectors in the defense of product liability and mass tort claims brought against them in courts throughout the country. In this context, the team, which includes many members with advanced degrees in sciences, is particularly effective at developing expert witnesses and at explaining complex technical and scientific ideas to juries. New York-based partner
Joanne Gray

has a core focus on advising FDA-regulated food and beverage companies, including vitamins and supplements producers, across the spectrum of their advisory, regulatory and litigations needs; she co-heads the firm's food practice which has '
unparalleled experience, contacts and expertise'
in the field. As part of his wide-ranging litigation offering, Boston-based team head
Richard Oetheimer
regularly handles product liability and mass tort litigation on behalf of pharma companies, as well as manufacturers of foods and dietary supplements, cosmetics and consumer products.
Goodwin
remains best known for its fervent activities in convertible debt for life sciences and tech businesses, particularly NYSE and Nasdaq-listed companies. It has an established record in convertible debt and related derivatives transactions. The firm also has a buoyant presence in investment grade and high-yield debt, and is well-versed in liability management transactions. Key figure,
James Barri
 is co-chair of the capital markets team and has an outstanding reputation in convertible debt offerings. Fellow co-chair
Ettore Santucci

 is noted for REITs and real estate sector offerings. New York partner
John Servidio
has a long-term experience in convertible debt and related derivatives transactions. Named partners are based in Boston unless stated otherwise.
The debt finance practice at
Goodwin
bolsters expertise in the representation of both lenders and borrowers, though it is particularly noted for its work on middle market transactions in the technology, healthcare and life sciences sectors from a borrower-side perspective. Key areas of work include acquisition financing, venture financing relating to emerging companies, and multi-tranche financing for financial sponsors.
Jennifer Bralower
spearheads the offering from New York, focused on syndicated credit facilities and junior capital, closely backed by
Kristopher Ring
and
Anna Dodson
, working out of the Santa Monica and Boston offices, respectively.
Andrew Cheng
joined the Santa Monica office from
Gibson, Dunn & Crutcher LLP
 in June 2022, a move to strengthen the firm's borrower-side capabilities.
The intellectual property litigation team at
Goodwin
frequently represents innovators and creators of generics in pharma and biotech-related litigation, seeing success in significant federal circuit and Supreme Court cases. In addition to pharma-related expertise, the tech industry is another area of strength, with the firm regularly involved in high-profile, innovative cases within the space. The strength of the practice is clearly demonstrated through a client list, including Amneal Pharmaceuticals and Teva Pharmaceuticals all on the life sciences side, and IBM, CommScope, and Samsung displaying strong tech expertise.
Brett Schuman
leads the team out of San Francisco, alongside
Daryl Wiesen
based in the firm's Boston office. Noted practitioners within the team include
Elaine Blais
, with experience across all stages of patent litigation, and
PJ McCarthy
with specialist knowledge in complex tech related disputes, particularly within computer, electronics, and mechanical arts.
Naomi Birbach
, with extensive experience in Hatch-Waxman linked generic drug litigation, is also integral to the team.
Goodwin
has a presence on both coasts, with San Francisco-based
Koray Bulut
, Silicon Valley-based
Andrew Ong
, New York-based
Albert Solecki
and Boston-based
Mark Tully
leading the interdisciplinary team, which is able to handle the full spectrum of trade secret matters, including those involving employment, cybersecurity and criminal litigation. It is adept at advising clients ranging from well-known companies and start-ups to individual employees, particularly on mobility cases. Silicon Valley-based partner
Neel Chatterjee
has particular expertise in high-stakes technology work while San Francisco's
Brett Schuman
is noted particularly for his work representing Rivian Automotive, Inc against Tesla. Counsel
Jeremy Lateiner
, also in San Francisco, is one to watch, developing his specialism in the field of employee mobility and competitor disputes.
The '
very responsive
' team at
Goodwin
acts on a variety of matters, with standout strengths in the real estate sector and in assisting with venture capital fundraising. In 2022, the firm continued it's substantial growth in this practice area with further partner hires, including
Eunice Choi
, whose '
keen sense of judgment is unparalleled
', an arrival from
Cooley LLP
in March 2022, joining the San Francisco office, and in this space has a particular focus on the formation and operation of venture capital funds. She joins a department that is headed nationally by
Mandee Gruen
in New York, who is strong in the real estate space and also on ESG matters.
John Ferguson
is a key name alongside Gruen in New York, also with a real estate focus, while former practice co-chair
Paul Verbesey
remains a senior figure at the firm's Washington DC office. From the sizeable team that has presences across the country,
Robert Fore
in Silicon Valley has had a busy year.
Goodwin
has great experience in handling cross-border M&A and fund structuring mandates, and is especially '
well known in the technology space
', along with the investment and private equity sectors.
Patrick Menasco
co-heads the team from Washington DC, bringing extensive knowledge on Title I of ERISA and pension investment plans, while fellow co-head, Boston-based
James Mattus
, advises public and private companies in structuring and administering equity-based compensation plans. From the Silicon Valley office,
Lynda Galligan
, focuses on assisting emerging growth companies in the technology and life sciences industries, and in Boston,
Natascha George
has great experience in supporting clients with executive employment and consulting arrangements. From Silicon Valley, the '
very responsive
'
Grace Wirth
deals with tax and securities law issues and
Cisco Palao-Ricketts
concentrates on compensation and benefits elements of corporate transactions. San Francisco-based
Heather Brookfield
 is also noted.
Goodwin
 has expertise in several sectors including tech, life sciences, healthcare and financial services, advising employers on all aspects of the employment relationship ranging from hiring and disciplinary practices to workplace violence and privacy concerns.
Robert Hale
heads the practice from Boston with successful results at all stages of litigation including non-competition and discrimination. San Francisco-based
Koray Bulut
specializes in matters involving trade secrets and employee mobility in addition to defense of venture capitalists in high-profile sexual harassment suits.
Goodwin
has '
an exceptional way of distilling very complicated legal rules into practical, usable advice
' is therefore able help clients increase their market presence through exposure to market players and trends.
Jonathan Hecht
leads the practice from Washington DC; a team which is able to advise on a full range of governance issues, from advisory and regulatory work to transactions and litigation, as well as issues such as public reporting, ESG, securities offerings, and many others.
Sean Donahue
has left the firm.
Goodwin
has a history of representing clients under threat from some of the largest activism funds globally, and defending major public companies against takeover bids. The team is headed by
Joseph Johnson
and 
Andrew Goodman
 between the firm's Boston and New York offices. The duo are well supported at associate level by
Katherine Hand
, who is a frequent advisor to public companies and their boards of directors on shareholder activism and takeover defense.
Sean Donahue
has left the firm.
The data privacy and cybersecurity team at
Goodwin
frequently advises a range of clients not limited to tech companies and financial institutions on the implementation of privacy compliance strategies of existing and new services and cyber due diligences as well as requirements as part of transactions. The team also has a strong record on metaverse-related products, ensuring data processing activities are compliant also forms part of the firm's non-contentious focused practice. New York-based
Boris Segalis
co-heads the practice alongside tech-related transactions and licensing specialist
Stephen Charkoudian,
stationed in Boston.
Omer Tene
, also in Boston, works with Segalis on the full scope of compliance issues, including aspects of data sharing and data processing matters. The early 2022 arrival of New York-based
Judson Welle
from
Nardello & Co
furthers the firm's specialism in the regulatory assistance space. New York-stationed
Jacqueline Klosek
and Washington-stationed
Kaylee Bankston
remain key contacts for clients.
David Kantrowitz
 has departed the firm.
Often instructed by institutional investors, REITs and private equity funds,
Goodwin
's practice co-chairs
Diana Brummer
and
John Ferguson
maintain their stellar reputation in the New York market for sophisticated commercial transactions and construction and mezzanine financings. Its growing proptech and propsci practice continues to generate new instructions from tech, hospitality and leisure, and life science companies. Over on the West Coast,
Dean Pappas
and
Jennifer Sung
 are the main contacts at the Los Angeles office.  
Goodwin
maintains a strong reputation in the life sciences arena, with the tax team assisting both start-ups and mature public companies with structuring equity, acquisition, and divestiture transactions. Real estate is another area of expertise; practice head
Neal Sandford
 focuses on the organization and operation of REITs, where
Karen Turk
is also an expert, while
Edward Glazer
 anchors the firm's real estate capital markets offering.
Howard Cubell
and chair of the firm's New York office
Janet Andolina
are essential contacts for private equity sponsors. Also based in New York are
Romina Weiss
and
William Weiss
, both of whom have broad experience in corporate and partnership tax matters, and
George Davis
. Other recommended individuals include
Daniel Karelitz
and the San Francisco-based
Kelsey LeMaster
. All named lawyers are located in Boston unless noted otherwise.
Goodwin
's lawyers '
do not offer painkillers, but seek solutions that would solve issues permanently
'. A popular choice for technology, venture capital and life sciences clients seeking advice on CFIUS issues, in line with its firm-wide sweet spots, the global trade practice maintains a dominant position in handling matters under the new CFIUS Critical Technologies Pilot Program.
Richard Matheny
spearheads the Washington DC-based department and is noted for his track record in advising technology companies and private equity funds on CFIUS reviews; he additionally brings to bear complementary expertise in export controls and sanctions. The team also includes
Jacob Osborn
, who handles a mix of export controls and CFIUS work, and newly promoted partner
Amy Josselyn
, who is a former National Geospatial-Intelligence Agency analyst. In September 2022, government contracts specialist
Liza Craig
joined the global trade practice from
Reed Smith LLP
.
Goodwin
's team is known for its '
excellent work
' and its provision of '
white glove service
' when advising on financings, emerging company IPOs, and compliance within the healthcare sector. '
True consigliere
'
David Cappillo
 co-heads the practice from Massachusetts, alongside
Chris Wilson
. Cappillo maintains a focus on technology and emerging healthcare and telehealth companies, while Wilson routinely advises private equity sponsors on healthcare transactions and general corporate issues. Based in New York, practice co-head
James Gatta
 utilizes his experience in white-collar crime defense and government investigations to advise private equity firms on DOJ FCA, and SEC investigations into healthcare and telehealth company activity. Also working out of the New York office,
Delphine O'Rourke
is a women's health specialist who often provides strategic advice on patient access, reproductive rights, and remote patient monitoring.
Goodwin
, a
'well known firm in the technology space'
, has vast experience of all aspects of ERISA and the compensation and benefits provisions of the Internal Revenue Code. The firm has expertise in executive compensation matters, including tax, accounting, corporate governance and securities law issues, as well as advising private and public clients on stock option and stock purchase plans, routinely addressing retirement plan issues, such as correcting plan errors through the IRS's voluntary correction procedures. Washington's
Patrick Menasco
concentrates his practice on ERISA issues and pension plan investments, alongside other transactions and investments, while
James Mattus,
who is based in the firm's Boston office, is experienced in numerous executive compensation and ERISA matters, such as incentive compensation plans and programs.
Rachel Faye Smith
, who is also active in Boston, counsels on qualified plan issues, such as 401(k), 403(b) and 457(b) plans.
Goodwin
has established its reputation for providing high-quality advice to mid-market PE firms and blue-chip clients, covering the full spectrum of areas such as growth equity, acquisitions, dividend recaps, leveraged buyouts and exits. While being particularly strong in the technology sector, the firm's clients benefit from a broad industry focus which includes life sciences, real estate, and financial industries. In Boston, PE co-chair
John LeClaire
has extensive experience of leveraged recapitalizations, buyouts and minority investments. Santa Monica-based co-chair
Andrew Weidhaas
is a trusted advisor to major clients such as Behrman Capital, Great Hill, and Primus, while in Boston, co-chair
Michael Kendall
has specialist expertise of the software, telecoms and healthcare industries.
Stuart Rosenthal
is a key member of the team in New York, who assists both early stage growth companies and later stage private companies on a diverse range of transactions.
Richard Strassberg
–
Goodwin
Douglas Kline
–
Goodwin
Utilizing the firm's expertise in the technology sector, Goodwin's trade team specializes in representing technology and life sciences companies and sources attest, 'advice is detailed and specific to the very individual needs of each of its clients'. The group's comprehensive regulatory skillset spans OFAC, EAR and ITAR-related regimes, while its recent work encompasses compliance, transactional support and enforcement matters. Global trade head Richard Matheny 'mixes experiences with wise counsel' and spearheads a department that also includes Jacob Osborn, who has a focus on clients in the electronics, telecoms, software, and encryption spheres. Government contracts specialist Liza Craig recently joined from Reed Smith LLP.
Goodwin
 advises borrowers, lenders, acquirers, and creditors' committees in relation to a broad range of matters and has a particularly strong out-of-court restructuring offering in the healthcare, biotech, pharmaceuticals, and financial services sectors.
Michael Goldstein
 in New York chairs the practice, with
Howard Steel
also a key name for Chapter 11 proceedings. 
Kizzy Jarashow
was promoted to partner in October 2022 and stands out for her work in the biotech and pharmaceuticals spaces.
Alexander Nicas
joined the practice from
Kirkland & Ellis LLP
 in April 2022.
Goodwin >
Firm Profile
The firm: Goodwin's 1,900 plus lawyers across the United States, Europe, and Asia excel at complex transactions, high-stakes litigation, and world-class advisory services in the financial, life sciences, private equity, real estate, and technology industries. The firm's unique combination of deep experience serving both the innovators and the investors in a rapidly-changing, technology-driven economy sets Goodwin apart. To learn more, visit www.goodwinlaw.com and follow Goodwin on Twitter (@goodwinlaw), LinkedIn (@goodwinlaw), Facebook (@join_goodwin), and Instagram (@join_goodwin).
Main areas of practice: Complex transactions, high-stakes litigation and world class advisory services in the financial, private equity, real estate, technology and life sciences industries.
Complex transactions: A sophisticated, versatile team of transactional lawyers provides broad market perspective, serves as a business partner on strategic transactions, and advises clients on structuring and developing new and innovative products and services. Areas of expertise include buyouts and acquisitions, capital markets, debt finance, financial restructuring, growth equity, impact and responsible investing, mergers and acquisitions, new company formation, private investment funds, REITs and real estate mergers and acquisitions, search funds, tax, and venture capital.
World-class advisory services: Experienced regulatory lawyers, including many former high-ranking government officials and regulators, guide clients through the complex conundrum of government regulations with insight and ingenuity – always with an eye toward maximizing business opportunities while minimizing risk. Areas of expertise include antitrust and competition, banking, environmental, ERISA and executive compensation, FDA, FinTech, global trade, investment management, labor and employment, and privacy and cybersecurity.
High-stakes litigation: Goodwin litigators provide cost-effective, results-oriented representation in high-profile matters across the United States. The firm employs a holistic, cross-disciplinary approach, helping clients settle disputes, mitigate risk, defend their interests, and, in most cases, avoid trial altogether. Areas of expertise include appellate, business and commercial, government investigations and enforcement, environmental, financial industry, intellectual property, labor and employment, privacy and cybersecurity, products liability and mass torts, securities, trade secrets and restrictive covenants, and white-collar defense.