Goodwin > Paris, France > Firm Profile
Goodwin
Offices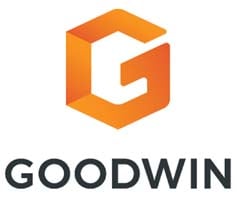 Goodwin
12, RUE D'ASTORG
75008 PARIS
France
Goodwin > The Legal 500
Rankings
Goodwin
covers a wide range of private investment funds, including private equity, infrastructure, venture capital, hedge and listed funds. It assists with large-scale GP-led liquidity events, co-investment pools and complex incentive arrangements. The team also comprises of embedded tax, regulatory and finance experts. Practice head 
Arnaud David

 advises funds of funds on a wide range of matters, including fundraising, separately managed accounts and fund investments.
Sarah Michel
advises French and European investment funds on matters such as fund formation and structuring, carried-interest schemes for management teams and structuring co-investments.
Practice head(s):
Other key lawyers:
Testimonials
'The team is distinguished by its capacity for execution, its availability and its reactivity.'
'The partner in charge has a transversal vision of the various market negotiations. He stands out for his ability to analyze complex situations with regard to the negotiations and exchanges in which he has participated in the past.'
Key clients
Andera Partners
Antin Infrastructure Partners
Artemid
Azulis Capital
Cerea Partners
Committed Advisors
Jolt Capital
Latour Capital
Work highlights
Advised Antin Infrastructure Partners on the fundraising of Antin Infrastructure Partners MidCap I totalling €2.2bn of commitments.
Advised Latour Capital on the fundraising of Latour Capital III totalling €1bn of commitments.
Advised Committed Advisors on the fundraising of Committed Advisors Secondary Fund IV totalling €1.6bn of commitments.
Praised for its 'knowledge of leveraged finance' and 'technical know-how in structuring new types of financing'. Goodwin's team typically handles complex mandates involving acquisition and leveraged financing, including those featuring unitranche bond issuances and other debt facilities. On the borrower side, the team frequently acts for major private equity houses and corporate borrowers. On the lender side, the practice advises key players such as BlackRock and BNP Paribas. The restructuring finance team has been recently strengthened by the arrival of Céline Domenget-Morin from White & Case LLP. The department is led by Arnaud Fromion. Frédéric Guilloux and Adrien Paturaud are also key contacts.
Other key lawyers:
Testimonials
'Goodwin has perfect knowledge of leveraged finance and therefore knows how to support us in the best possible way and in very complex matters. Its technical know-how in structuring new types of financing is also invaluable.'
'We have worked a lot this year with Adrien Paturaud, who is always available and pragmatic in technical discussions and during the negotiations. He is always attentive and knows how to take the time to answer our questions.'
Key clients
Alcentra
Arcmont Asset Management
Ares Management
Artemid
BlackRock
BNP Paribas
Bpifrance
Capza
Cerea Partners
Crédit Industriel et Commercial (CIC)
Crédit Agricole CIB
CVC Credit Partners
Equistone Partners Europe
Hayfin
Iliad
Keensight Capital
LGT Capital Partners
Lion Capital
NJJ Telecom Europe
Rothschild & Co
Télécom Réunion Mayotte
Tikehau Capital
Tokheim Services Group
Goodwin
 has a well-established reputation acting for buyers, sellers, investors, boards and special committees. Its work covers matters such as public-to-private deals, exits and recapitalisation mandates. As a strong player in the mid-cap market, the team offers clients the benefits of a cross-sector and cross-border platform through its close collaboration with the firm's international offices, providing global-standard French, UK and US counsel. The group is also known for its capabilities in the venture capital space.
Maxence Bloch
, who is experienced in acquisitions of listed and unlisted companies, heads up the department.
Testimonials
'Thomas Maitrejean provided legal advice tailored to a very complex situation and led our case with efficiency in a very difficult context.' 
'Very sharp sector expertise. In-depth knowledge of the regulatory environment.'
Key clients
Azulis Capital
B & Capital
Cerba Healthcare
Equistone Partners Europe
Eurazeo
IK Investment Partners
Ipackchem
Montefiore Investment
PAI Partners
Prenax
Sandaya
The Dubbing Brothers Company
Time for Growth
Unigrains
Work highlights
Advised Cerba Healthcare on the reinforcement of their capital structure with existing shareholders and its long-term partner, PSP Investments ("PSP"), welcoming EQT Private Equity ("EQT") as new shareholder and completing the exit of Partners Group, in the context of its sixth LBO.
Assisted the founders and majority shareholders of The Dubbing Brothers Company in the context of the owner buy out.
Acted for Equistone Partners Europe on the acquisition of Accès Industrie from management, Parquest Capital, Crédit Mutuel Equity and Irdi Soridec Gestion.
Goodwin
acts for venture and growth capital funds as well as for emerging and scale-up companies on their fundraising, governance, and growth activities. Clients include strategic institutional investors, technology and life sciences companies, venture funds as well as French and global start-ups and entrepreneurs from other sectors.
Thomas Dupont-Sentilles
has experience in handling high-value financing mandates, both domestic and cross-border. The arrival of
Anne-Charlotte Rivière
from
Dechert LLP
, who specialises in venture capital in the life sciences and technology sectors, has bolstered the team.
Benjamin Garçon
is experienced in working with start-ups and SMEs.
Practice head(s):
Testimonials
'We worked with a multidisciplinary team of lawyers, attentive and extremely available, who was able to send us wise and enlightened advice. We noted the professionalism as well as the responsiveness of the team. They were able to put us at ease and tackle all the subjects with great clarity and kindness, adapting to our constraints (especially for invoicing). Special mention to Anne-Charlotte Larivière for her managerial coaching.'
'The firm stands out thanks to the availability and knowledge of the lawyers who work there. The lawyers with whom we have worked are competent, efficient and humane people. They quickly understand the issues and needs related to our business, and thus provide support to meet the needs. Their experience is also extremely rewarding, with an excellent vision of our challenges and our business sector.'
'The Goodwin team has demonstrated enormous technical and business knowledge. Extremely responsive and creative. They have made it possible to effectively arrive at safe and satisfactory solutions in a context of complicated negotiations with many interlocutors and diverging interests.'
'Benjamin Garçon is an incredibly talented lawyer. Extremely legally competent, efficient. His ability to understand business issues is exceptional and allows him to intelligently defend the interests of his clients, to offer solutions that are perfectly suited to all parties. He has an excellent ability to negotiate even when relations can be strained, and knows how to intelligently align the different interlocutors.'
Key clients
83North
Anterra Capital
Assurly
Benchmark Capital Partners
Bpifrance
eCential Robotics
Eight Roads
Eni Next
European Digital Group
Gemini Investments
Gilde Healthcare
Left Lane Capital
Libeo
Montefiore Investment
Quadrille Capital
Sofinnova Partners
Tikehau Capital
UroMems
Vsquared Ventures
Work highlights
Advised the pool of financial investors on the €75m Series A financing round of Mnemo Therapeutics, a French biotechnology company.
Advised Benchmark Capital Partners on the lending of €50m Series A financing round of Sorare, a French startup which specialises in fantasy football and the NFT player cards.
Advised French Fintech startup Libeo on its €20m Series A financing round.
Led by Céline Domenget-Morin
,
Goodwin
's practice is especially sought after by bondholders and banks, but also acts for debtors. The team recently earned several high-profile new instructions, notably playing a key role in Vallourec's financial restructuring. The hospitality, construction and automotive sectors also feature in the recent caseload.
Testimonials
'Dedicated and small team that follows the entire negotiations. Extensive preparation, great ability to anticipate the strategies developed by other parties. Good complementarity with the other teams of the firm which allows them to be proactive in the search for a solution.'
'Céline Domenget-Morin is very available, very attentive. She anticipates possible sticking points in the discussions and has relationships with the various stakeholders.'
'A very professional team at the service of creditors. A perfect mastery of business issues.'
'The members of the team are very involved, lead the negotiations according to the directions given by the clients and do not forget to show pragmatism and creativity.'
'The team is experienced, competent, attentive to the client, responsive, committed, with a strong capacity for work.'
'We worked with Céline Domenget-Morin, who is very experienced, very competent, and knows all the players in restructuring very well.'
Key clients
TVO
Groupe Rabot Dutilleul
BNP Paribas
Natixis
CIC
La Banque Postale
Banque Palatine
Société Générale
CACIB
Work highlights
Advised the RCF Ad Committee Lenders on the negotiation of the financial restructuring of Vallourec.
Advised a pool of banks, existing lenders of Pierre & Vacances, on the negotiations  of a new financing while part of the existing bank debt is elevated.
Advised Finnish electricity producer Teollisuuden Voima Oyj (TVO) on the negotiations of the amendments to the OL3 EPR project 2018 Global Settlement Agreement with the plant supplier consortium companies.
Goodwin
's small team excels in the private equity sphere. The tax team works alongside the firm's corporate and fund formation practices to assist a wide range of leading private equity houses and investment funds with their transactional and fund formation matters, ranging from mid- to large-cap matters. The tax practice also assists investors with venture capital transactions and has expertise in real estate tax. Additionally, the group also advises companies, often featuring in their fund clients' portfolio. Practice head
Marie-Laure Bruneel
and
Charles-Henri de Gouvion Saint-Cyr
are both highly recommended.
Other key lawyers:
Testimonials
'Marie-Laure Bruneel is a fantastic tax lawyer. She is always reachable for issues as they arise, is creative around structuring problems, is very well versed in all of the details of the business and is an excellent communicator to both management and the owners.'
Key clients
Ace Management
Acrelec
Ares Management Corporation
Andera Partners
Artemid
Centessa Pharmaceuticals
Cerba Healthcare
Committed Advisors
Eight Roads Ventures Europe III LLP
EMZ Partners
Equistone Partners Europe
Exxelia
F-Prime Capital Partners Tech Fund II LLP
Hayfin Capital Management
IK Investment Partners
Ipackchem
Jeito Capital
Keensight Capital
Latour Capital Management
LFPI Gestion
Lion Capital
Parquest Capital
Rossignol
Sandaya
Tikehau Capital
Tokoro Capital LLP
Work highlights
Advised Cerba Healthcare on tax aspects regarding the reinforcement of its capital structure with existing shareholders and its long-term partner, PSP Investments, welcoming EQT as new shareholder and completing the exit of Partners Group, in the context of its sixth LBO.
Advised Latour Capital Management on tax aspects regarding the fundraising of their third generation of funds for a total amount of more than €1bn.
Advised Tokoro on tax aspects as they closed their first ever real estate acquisition of an office building fully refurbished located 86 rue de Courcelles in Paris 8ème.
Goodwin
Other key lawyers:
Thomas Maitrejean; Jérôme Jouhanneaud; William Robert
Testimonials
'Incredible availability. Very strong relationship of trust. Relevant and responsive advice. Pragmatic.'
'The lawyers are very available and have good knowledge of our activity and technical competence.'
Key clients
Adista
Bruneau
Cerba Healthcare
Demand Science Group
Exclusive Networks
Novepan
OpusLine
Orolia
Plug Power
Rabot Dutilleul
Repligen Corporation
Rossignol
Salsify
SparingVision
Wiser Solutions, Inc
Zionexa
Work highlights
Advising Zionexa and its shareholders on the sale of the group to GE Healthcare Holding, a leading global medical technology, pharmaceutical diagnostics and digital solutions innovator.
Advising Plug Power Inc on the creation of a hydrogen mobility joint venture HyVia, with Renault Group.
Advising Exclusive Networks on the acquisition of the entire distribution business of the Polish value-added distribution group Veracomp S.A..
Goodwin
Practice head(s):
Other key lawyers:
Testimonials
'Sarah Fleury and Charles-Henri Gouvion de Saint Cyr were not only very responsive on the file, dedicated to client service, but also very creative on the proposed structuring, while maintaining high standards on legal and tax analysis. They are essential in the real estate lawyer market and have a perfect knowledge of the sector and market players, which has ensured fluidity in the processing of cases.'
'Trusted and quality support'.
'We have met people who are available and attentive. Good advice and legal product deliveries on short notice.'
'The real estate team is proactive which is what makes it strong. They have a high level of expertise on sharp issues and take a stand! They are fact- and business-oriented. Flexible, proactive, and happy to work as a team.'
'I really enjoy working with Sarah Fleury and her team. The team is pragmatic and business-minded even on complicated points. Always good advice!'
'Strong technicality, responsiveness and well-established synergies with the entire firm, both in France and abroad, allowing them to bring tailor-made responses to the diverse and varied demands of their clients. The team, which has particularly sharp expertise in the hotel, workspaces, logistics, construction and even life science sectors, is able to provide practical, pragmatic and innovative solutions for its clients.'
'The young partner Sarah Fleury has extensive experience and demonstrates a creative, but rigorous approach. In addition, associate Melody Pagès is exceptionally efficient, demonstrates remarkable professionalism and has very specific technical skills.'
Key clients
Caisse des Dépots et des Consignations
Clarion Gramercy (UK) Limited
Coffim
GreenOak Europe
Groupe Amaury
Four Seasons Hotels and Resorts
HqO
IK Investment Partners
Meininger Hotel Europe
MACSF
Oaktree Capital Management
Parquest Capital
Keys REIM
RoundShield Partners
Tokoro Capital
French Food Capital
Repligen
France Thermes
Moderna
Johnson&Johnson
Patron Capital Partners
Cromwell
Avanquest Software / Claranova
Alvarium Osesam
DocCity
Goodwin >
Firm Profile
Firm Overview:
Goodwin's 1,000 plus lawyers across the United States, Europe, and Asia excel at complex transactions, high-stakes litigation, and world-class advisory services in the financial, life sciences, private equity, real estate, and technology industries. The firm's unique combination of deep experience serving both the innovators and the investors in a rapidly-changing, technology-driven economy sets Goodwin apart. To learn more, visit www.goodwinlaw.com and follow Goodwin on Twitter (@goodwinlaw), LinkedIn (@goodwinlaw), Facebook (@join_goodwin), and Instagram (@join_goodwin).
Main Areas of Practice:
Complex transactions, high-stakes litigation and world class advisory services in the financial, private equity, real estate, technology and life sciences industries.
Complex Transactions:
A sophisticated, versatile team of transactional lawyers provides broad market perspective, serves as a business partner on strategic transactions, and advises clients on structuring and developing new and innovative products and services. Areas of expertise include buyouts and acquisitions, capital markets, debt finance, financial restructuring, growth equity, impact and responsible investing, mergers and acquisitions, new company formation, private investment funds, REITs and real estate mergers and acquisitions, search funds, tax, and venture capital.
World-Class Advisory Services:
Experienced regulatory lawyers, including many former high-ranking government officials and regulators, guide clients through the complex conundrum of government regulations with insight and ingenuity – always with an eye toward maximizing business opportunities while minimizing risk. Areas of expertise include antitrust and competition,
banking, environmental, ERISA and executive compensation, FDA, FinTech, global trade, investment management, labor and employment, and privacy and cybersecurity.
High-Stakes Litigation:
Goodwin litigators provide cost-effective, results-oriented representation in high-profile matters across the United States. The firm employs a holistic, cross-disciplinary approach, helping clients settle disputes, mitigate risk, defend their interests, and, in most cases, avoid trial altogether. Areas of expertise include appellate, business and commercial, government investigations and enforcement, environmental, financial industry, intellectual property, labor and employ-ment, privacy and cybersecurity, products liability and mass torts, securities, trade secrets and restrictive covenants, and white collar defense.
Paris:
Goodwin's Paris-based lawyers, who have been recognized as one of the leading private equity and mergers and acquisitions teams in France, specialize in leveraged buyouts, private equity and public-to-private transactions for French and foreign private equity funds. Goodwin's private equity practice is focused primarily in the middle market. The practice's deep market knowledge and industry relationships help clients secure deals and build equity value across a broad range of sectors, including technology, healthcare, and financial and consumer services.
Languages
English French
Other
Other offices : Boston Other offices : Frankfurt Other offices : Hong Kong Other offices : London Other offices : Los Angeles Other offices : New York Other offices : San Francisco Other offices : Silicon Valley Other offices : Washington DC