Wrigleys Solicitors LLP > Sheffield, England > Firm Profile
Wrigleys Solicitors LLP
Offices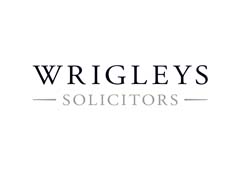 Wrigleys Solicitors LLP
FOUNTAIN PRECINCT
BALM GREEN
SHEFFIELD
S1 2JA
England
Wrigleys Solicitors LLP > The Legal 500
Rankings
Specialist private client firm Wrigleys Solicitors LLP fields an agriculture and estates team led by Jonathan Attey. Handling a significant amount of work for owners of woodland and forestry, it is notably strong in the buying and selling of farms, estates and sporting properties. In addition, recent areas of development include diversification linked to development sales, renewable energy projects, minerals and office developments. Moreover, the offering provides advice in relation to tenancies covering commercial and residential interests, sporting rights and tax planning.
Testimonials
'They are a very human bunch who understand client worries, and are good at explaining what can be quite complicated legally. Above all they have a good sense of humour. They are meticulous in setting out the expectations and likely costs of a particular job.'
'I like that they do not hide behind a load of jargon. That is too often used by those who would make something quite simple seem complicated to justify their apparent professional expertise.'
'An accessible, professional and constructive team of solicitors.'
The charities and social economy team at Wrigleys Solicitors LLP is led by Leeds-based partner Malcolm Lynch. The team of specialists advises on matters such as the establishment of charities, incorporation, mergers, trustee training (particularly safeguarding) and funding arrangements. In addition, the firm assists corporate foundations with donor relationships and is known for maintaining a broad spectrum of clients covering heritage, healthcare, faith, community housing and education. The 'exemplary' Elizabeth Wilson, 'exceptional' Natasha Johnson and 'excellent up and coming lawyer' Nick Dunn are other key contacts. 
Testimonials
'We have found their knowledge of charity law invaluable.'
'What makes them stand out is their commitment to give the best advice and their accessibility whenever we need to call on them. We feel they are prepared to go the extra mile to support us and our charity'
'Wrigleys is an extremely well-organised practice that carries with it not only the expert level of knowledge you'd expect, but also a sincere degree of empathy in the way they operate.
'Working with Wrigleys is a delight as they naturally create a welcoming environment that guarantees a strong customer experience. The support and guidance provided is always to an impeccably high standard and I would recommend Wrigleys to other charities in the region. '
'Nat Johnson is an exceptional charity law partner. Those qualities of thoroughness and upholding the client's interests are exemplified in her work. I had occasion to engage Nat on a piece of particularly complicated legal work. This involved unravelling a complicated legal history with different trusts having been intertwined with each other. She understood the high priority nature of the work and pulled out all the stops to unravel the problem, understand it and find the appropriate solution. She is a first-class lawyer in whom I repose considerable confidence.'
'Nick Dunn is an excellent up and coming lawyer – he has a strong emphasis on meeting the client's need and will pull out all the stops for time sensitive and critical work. His work is thorough and built upon a clear understanding of the client's needs'.
'I would commend Elizabeth Wilson as exemplary. Over the period we have worked with Wrigleys she has overseen the big picture of each workstream. She is able to view matters from the client's perspective and is able to provide a clear sense of direction and purpose to the work needed, putting together the right combination of skills and expertise for each particular project we are engaged upon. '
Key clients
Power to Change Trust
Eureka! The National Children's Museum
Hope for Justice
Youth Futures Foundation
Cambridge University Students' Union and Cambridge Graduate Union
Virgin Money Foundation
Overdale Trustee Limited
Allia Social Impact Investments Limited
Autism Research Trust
Age Concern Buckinghamshire
Work highlights
Reviewed, negotiated and finalised the main funding and property arrangements required to enable Eureka!, the national children's museum, to develop a sister museum on the Wirral.
Advised Hope for Justice in relation to the support it could provide to Retrak to address specific challenges felt at the time.
Drafted agreements between Youth Futures Foundation and the BBCs grant giving programme Children in Need to enable the delivery of a jointly funded, Covid-19 response, grant programme to tackle youth unemployment with each party contributing £3.5 million.
The key names at
Wrigleys Solicitors LLP
are joint head of trusts and tax
Andrew Wriglesworth
, managing partner
Marie-Louise Hamilton
, asset preservation specialist
Jane Netting
, trust and Court of Protection administration head
Lisa Eato
and Court of Protection specialist
Lynne Bradey
. Representing major farming and land-owning client, the team has particular expertise representing family businesses and business owners in relation to succession planning and asset protection. The firm also has a notable focus on injured, disabled and vulnerable clients and handles trust management services pertaining to compliance, the preparation of annual accounts, records and tax returns.
Julia Boyes
is another name to note, while
Kieran McIvor
 made partner in November 2020.
Practice head(s):
Andrew Wriglesworth; Marie-Louise Hamilton; Jane Netting; Lisa Eato; Lynne Bradey
Other key lawyers:
Testimonials
'Julia Boyes – I have worked with Julia for a long time and I have heard others say that she is one of the best private client solicitors outside London'
'Marie-Louise Hamilton is an excellent lawyer – she is hard-working and extremely capable. She is one of those lawyers that despite her seniority, she has not lost her ability to reach out and help those who seem to need it most.'
'Wrigleys have really helped my husband and I to redraft both a complicated will, a Trust document and the Articles of our company. All this was conducted during the Covid 19 pandemic and nothing was too much trouble for them.'
'Tom Wainman was our solicitor for the re-drafting of both my husband's and my will. He was extremely professional but very approachable, answering all of our questions, no matter how many times we asked the same question.'
'The team at Wrigleys are experts in their field. At all levels they are highly capable with a breadth of knowledge and experience as well as the technical expertise required to provide an excellent service to their private client base. '
'Wrigleys continue to offer the very highest level of expertise and intellectual rigour. They have real strength in depth, with all members of the team at the top of their games. They are enthusiastic and responsive and top quality advice is always assured.'
'Tom Wainman is a standout partner. He brings to his role a sunny and approachable demeanour that belies his technical excellence.
Wrigleys Solicitors LLP's pensions practice advises a number of regional and national clients across the third sector and higher education space. Now jointly led by Kate Buckham and Louise Edwards in Leeds, the group handles master trust transfers, scheme amendments, and buy-ins and buyouts. Former practice head Leigh Holmes remains active within the group and is the key name for scheme wind-ups. At the associate level, Vicki Acomb advises trustees and employers on occupational pension schemes.
Practice head(s):
Kate Buckham; Louise Edwards
Testimonials
'They do what they do in an unassuming but focused, timely and technically excellent way. They are friendly and welcoming and I see them as an integral part of the team. They are more than able to identify and resolve complex issues; in a recent instance this is a leading edge matter. Their charging structure is incredibly client friendly too.'
'Louise Edwards and Vicki Acomb work together as an integrated team, not only within the firm but also with us as client and other advisers. They can sort the wheat from the chaff quickly and follow that up with common sense advice and direction.'
'I have found Wrigleys extremely easy to do business with. We engaged them on a project due to conflict within our London based legal advisers. They have proved themselves equally capable and up to the task and at considerably lower hourly rates.'
'Victoria Acomb has provided an excellent service both in terms of speed of reaction and delivery for time sensitive requirement and an expert and trustworthy degree of knowledge that I have always been able to rely on.'
'A highly professional and caring team that were patient and willing to go the extra mile to get the job done, particularly under Covid-19 circumstances and lockdown. An ability to pick up from previous work quickly and to deliver on time.'
'Consistently excellent service and communication from key individuals across the organisation.'
'Kate Buckham is our Wrigley representative and I have no hesitation in very positively endorsing her. She communicates very well on legal subjects that the ordinary layman might struggle with and is patient in ensuring that there is understanding of the advice she is giving. She is always very well prepared and the documents she has circulated prior to a meeting are clear and concise. She offers, when applicable, options and is clear in explaining the pros and cons of each. All in all extremely professional and pleasant.'
Key clients
TMD Friction UK Trustee Limited (as trustees of the TMD Friction UK Pension Scheme)
University of Salford Student Union
Bournemouth University Students Union
Work highlights
Advising a number of student union clients on the pensions issues arising on incorporation including managing the employer debt risk under the Student Union Superannuation Scheme.
Providing ongoing legal support, advice and training to the trustees of the TMD Friction UK Pension Scheme.
Wrigleys Solicitors LLP's multidisciplinary team is a top choice for faith schools and academies. The group, which is led by Chris Billington, is involved in key mandates for sixth form colleges and independent schools, including academy conversions and PFI projects. Graham Shaw and Tim Wrigley are the other key partners.
Other key lawyers:
Testimonials
'Graham provides an excellent service and ensures true value for money.'
'The practice is extremely responsive to any queries and proactive in anticipating what might happen. They always respond within a matter of hours to queries and seek to explain complex issues in clear terms, especially for people with only a basic legal knowledge. '
'Wrigleys have a diverse and knowledgeable team that covers all areas of law pertinent for education and therefore acts as a 'one-stop' shop. The team is also proactive with their advice, often thinking several steps ahead to prevent future issues. Finally, Wrigleys provide value for money and a flexible billing approach.'
'Chris Billington, Graham Shaw and Tim Wrigley are very knowledgeable, helpful and provide high quality and complete service.'
Key clients
Wingfield Academy
Royal College of Art Student's Union
James Montgomery Academy Trust
Yorkshire Causeway Schools Trust
Nexus Multi Academy Trust
Cockburn Multi Academy Trust
Work highlights
Advised Wingfield Academy Trust on the transfer of a PFI academy to a multi-academy trust.
Advised Nexus Multi Academy Trust Education,  a leading special school multi-academy trust on its growth by adding special and hospital schools.
Advising Yorkshire Causeway Schools Trust on its expansion, including the sponsored conversion of Skipton Parish Church CofE Primary School.
At Wrigleys Solicitors LLP, the transport team fields a specialist rail property group headed up by Elizabeth Wilson in Leeds. The group acts for national train operating companies on non-contentious property matters, franchising work, and planning issues. Rachel Meredith, who leads the firms property practice, is a key contact in this area; she also advises on commercial property issues and lettings for railway stations. Paul Nash oversees the firm's work in the bus sector, while Richard Marson handles railway property work.
Other key lawyers:
Testimonials
'The team led by Elizabeth Wilson is proactive and responsive. Of particular note over the last 12 months has been their response to documenting complex tenant rent relief initiatives involving different forms of leases, licences and tenancies at will.'
'Elizabeth Wilson is the go to solicitor for any matters relating to third party occupations on the station rail estate, Richard Marson ably supports Elizabeth offering pragmatic and commercially sound advice.'
Wrigleys Solicitors LLP
has a large and specialist charities and social economy team that advises national and international charities. It has particular expertise in advising on charity governance and frequently works with faith and health based charities as well as heritage charities. The nimble team routinely advises corporate foundations too. It is skilled at advising major national grant makers in addition to grant recipients and often advises on community led housing initiatives. Working with students union is a growing area of work for the team.  Department head
Malcolm Lynch
advises on a wide range of charity law matters in addition to having considerable experience in social investment and impact finance matters.
Sylvie Nunn
is recognised for her work on charity governance in particular.
Laura Moss
 and
Fiona Wharton
were promoted to the partnership.
Testimonials
'Wrigleys' strength is its focus on charities, it is one of the leading firms and has strength in depth. I would highlight: Clare Lawrence – a proactive charity law partner whose clients are obviously loyal and reliant on her advice'.
'Understanding the client. Speed in understanding the client'.
'Excellent support for charity and community led housing, particularly on structures and different models. Always works flexibly with us and has a can-do attitude to sometimes difficult challenges'.
'We believe the strength of this firm is its knowledge of Charity law and its dedication to us as a client. We feel the lawyers are a group of people who really look out for our interests and are very willing to go the extra mile for us. We feel that we will always get good advice and there is a real relationship of trust and mutual understanding of the ethos of our Charity'.
'We have worked mainly with Elizabeth Wilson and Nat Johnson and have found them easy to work with and very competent and professional. We feel our Charity is very safe under their guidance. Our relationship with Elizabeth and Natalie is friendly but very professional and we feel they always have our best interests at heart. I would be very happy to recommend this firm to anyone who was seeking a good Charity law firm'.
'They give a damn. They make the effort to understand the organisation. They bill sensibly. Fiona Wharton and Elizabeth Wilson and Ian Potter feel more like colleagues than suppliers'.
'Wrigleys provides an excellent service and does not overcharge for the services it provides'.
Key clients
Power to Change Trust
Eureka! The National Children's Museum
Hope for Justice
The Burton Constable Foundation
Youth Futures Foundation
Cambridge University Students' Union and Cambridge Graduate Union
Leeds Community Homes
Virgin Money Foundation
Overdale Trustee Limited
Society of the Sacred Mission Europe
Work highlights
Advised on the structuring of Power to Change's Covid-19 Emergency Trading Income Support Scheme. This was a £27m package of support to provide grants to community businesses to contribute towards loss of traded income as a result of the pandemic.
Reviewing, negotiating and finalising the main funding and property arrangements required to enable Eureka!, the national children's museum, to develop a sister museum on the Wirral.
Advising on a restructure of Hope for Justice and Retrak to put Hope for Justice in place as the sole member of Retrak, and preparing a group agreement for the new structure.
Jane Netting
and
Lisa Eato
co-head the department at
Wrigleys Solicitors LLP
that has been appointed to the Office of the Public Guardian panel of Deputies since 2015. The team provides a comprehensive service dealing with all aspects of property and affairs. It currently manages 100 deputyships and also acts as expert witness providing expert witness statements relating to Court of Protection costs in personal injury claims. It has vast experience of dealing with complex and difficult court applications including statutory will applications, gift applications and applications relating to property.
Charlotte Dyson
 was promoted to the partnership.
Testimonials
'Jane Netting who heads up the team is great to work with as she is down to earth but has excellent knowledge in this area'.
'In my view Wrigleys are truly dedicated specialists for Private Client and Court of Protection work. The lawyers are committed to high quality work and are excellent at working collaboratively with other lawyers and law firms'.
'A highly respected team. Charlotte Dyson is a superb Deputy. Highly knowledgeable, approachable, efficient, great with clients and 100% safe pair of hands. It is no surprise that she has quickly risen through the ranks to partner'.
'Wrigleys is a team that offers good strength in depth and strong scope for continuity of excellent client care/management when managing damages awards into the future'.
'Charlotte Dyson is able, knowledgeable and keen to assist on the most challenging cases'.
'Excellent value for money. Cheaper than a lot of other firms but high quality. Charlotte Dyson is excellent. She is a very good communicator and good at keeping the client and I in the loop as to what is happening with their PI Trust'.
'Depth and strength of knowledge in Court of Protection work and acting for vulnerable clients. Jane Netting is incredibly knowledgeable and thorough and puts her vulnerable clients at the heart of the work she carries out on their behalf'.
'Excellent team, very knowledgeable and most importantly approachable. Everyone within the team has the clients' best interests at heart and that shines through. In particular Tracy Sladen is very engaging and the feedback from her clients and interactions with members of my team is excellent'.
'Highly respected charity specialist' Fiona Wharton leads the team at Wrigleys Solicitors LLP; she has particular experience advising on relationships with or spin outs from the public sector, as well as assisting various public sector bodies in their role as corporate trustees. Other areas of focus for the 'very diverse' practice include governance, contracts, mergers, fundraising and collaborative working issues. Claris D'cruz is singled out as a 'tremendous font of knowledge', especially when it comes to matters concerning the healthcare and education industries.
Other key lawyers:
Testimonials
'Wrigleys have a strong charity legal team who are well versed to assist charities with all their legal issues.'
'The practice is made up of a very diverse team of individuals coming from various backgrounds previously (in-house, charity commission, barristers) so their experience is invaluable and they offer practical workable solutions, as well as technical legal advice where needed. They also offer a huge breadth of experience and expertise on all charitable matters (from regulation, to dealing with the commission to education and trading) which is a very workable solution for a large organisation.'
'Claris D'cruz is a tremendous font of knowledge on all things charitable, and is very personable and practical too. As a former barrister who has worked at the Commission and in-house, she has an amazing eye for technical detail; she has worked in-house and is also a trustee and school governor so she has lots of hands on previous experience so her solutions are workable and practical; and in private practice she offers training and advice to her clients. She is very personable and I enjoy instructing her on new matters and hearing her view.'
'The ability to build personal relationships with the practice and having one point of contact for our legal and governance issues has been immensely helpful.'
'Flexibility and response to urgent issues has been important and excellent knowledge in the areas we have required expertise. When dealing with Wrigleys there is a feeling of a small practice with bespoke and friendly advice.'
'Fiona Wharton is a highly respected charity specialist in the North East, with a wealth of knowledge and experience. She is always a pleasure to deal with and I would have no hesitation in recommending her to my clients.'
'My main contact at Wrigleys is Claris D'cruz, with whom I have had regular contact for over twenty years. She has a deep understanding of charity law based on vast experience and has successfully acted on a number of issues over the years. Both senior staff and governors have been immediately impressed with the prompt and excellent advice and service she has provided, including her concise and clear explanations of issues which governors needed to address.'
'Fiona Wharton leads the legal team and she is extremely approachable, able to translate complicated legal issues and clearly communicate the steps needed to resolve the issues to clients. I know clients value this clear communication.'
Key clients
Society of the Sacred Mission Europe
The Burton Constable Foundation
The Virgin Money Foundation
Sherburn House Charity
Autism Research Trust
Youth Futures Foundation
Leeds Community Homes
Leeds Older People's Forum
The Beulah Charity Trust
Work highlights
Advised the Society of the Sacred Mission Europe on the update of its governing document, with new articles now adopted, and advised on changes to the structure of the relationship with the Province in South Africa.
Advised the Burton Constable Foundation on its powers to carry out trading within the charity itself, particularly if the trading volume expanded, and advised on the potential for setting up a standalone trading subsidiary, its governance and future relationship with the parent charity.
Advised the Youth Futures Foundation on a number of matters, including the grant agreement with BBC Children in Need and its precedent grant agreements.
At Wrigleys Solicitors LLP, the employment team is led by Chris Billington and handles an assortment of contentious and non-contentious work for clients operating in the charity sector. Sue King is the key name for clients in the charity and voluntary sector, and has developed a niche acting for student unions; she is supported by solicitor Alacoque Marvin. The team also handles Employment Tribunal claims, TUPE matters, and large restructurings.
Other key lawyers:
Testimonials
'Good people who genuinely care about their clients. Sue King is really strong. She has a sensible approach to any issue.'
'The Wrigley's Employment Law Team have a number of key strengths which combine to produce a unique regional practice of the highest calibre.'
'They have a clear client focus. They have applied time and resource into establishing the best legal solutions for our unique circumstances in a way that could only be achieved by a clear understanding of the client organisation. There is the real sense that Wrigley's lawyers really do care about their clients rather than carrying out the work in a perfunctory way. They will go the extra mile to meet and exceed expectations.'
'The work of the Employment Law Team is thorough and timely. I have confidence that the solutions offered have been carefully assessed and matched to an assessment of our needs. Over the period I have worked with Wrigleys, I have received a number of employment law policies and contracts. These have been received in a timely manner and I have found them to be highly bespoke and matched to our organisational needs.'
'Sue King is a highly skilled and competent Employment Law Partner. She is an exemplar of the unique features of the firm. There is a real sense of thoroughness to the work she produces. Contracts are watertight because she has taken time to understand how the organisation operates and therefore what is needed in a contract. Time is taken to consider a range of options and the best solution is reached in a collaborative way with the client. Whilst work is produced in a timely manner. With any employment law matters she would be my solicitor of choice.'
'Sue King in particular deserves a special mention – very experienced and knowledgeable.'
'All of the team members are very approachable and willing to talk things through when we require help.'
'Alacoque Martin is our key contact. She is always really prompt at replying and sets up meetings really quickly.'
Wrigleys Solicitors LLP >
Firm Profile
Wrigleys is a niche practice set up primarily to provide quality services to private clients and charities. It does no mainstream contentious or corporate work. Its lawyers are recognised for their expertise in trusts, tax, pensions and charities work, and the property, employment, education and agricultural practices that augment these areas.
The firm: Wrigleys shares its origins with DLA in 18th century Leeds, but has developed a character and reputation of its own since it was established in its present form in 1996. It aims to provide its clients with long-term continuity of service at an affordable cost and a number of its specialists have national reputations. A good range of solicitors have been attracted from larger, commercially oriented businesses to a firm whose ethos allows them to do similar quality work in a different environment.
Types of work undertaken: Wrigleys covers a full range of private client issues, such as wills, probates, tax and trusts, as well as related matters dealing with charities, pensions, property and agriculture.
The tax, trusts and probate team handles wills, tax, asset protection and the administration of estates and trusts. It is well known for its strong tax planning base, and for personal injury/compensation protection trusts and trusts for vulnerable people including Court of Protection issues and deputyships.
The pensions team advises sponsoring employers, trustees and members of occupational pension schemes, including drafting and amending schemes.
The charities team covers the full spectrum of charity law, advising on the creation and broader operation of charities of all kinds, including educational charities. It covers employment issues in the sector, including notable work on restructuring. It also acts for wider enterprises in the social economy, often with an environmental angle. The charities team leads the firm's education practice that incorporates work with academies on conversion, governance and other support.
The firm's property lawyers handle work arising from all three of these areas, covering commercial investment portfolios and residential work, with particular experience of areas such as settled property, charity property, ecclesiastical law and the transport sector, where it affects property transactions.
Within the property team, the agricultural group handles a wide range of estate and agricultural work, covering farming and farming structures, renewables, minerals, diversification, and grant/subsidy issues.
Clientele: Wrigleys attracts prestigious clients from all over the country and regularly works with, and for, other professionals.
Other offices: Sheffield and Newcastle
Main Contacts
| Department | Name | Email | Telephone |
| --- | --- | --- | --- |
| Managing partner | Marie-Louise Hamilton | | |
| Capital tax planning | Andrew Wriglesworth | | |
| Trusts and estates | Ann Duchart | | |
| Charities | Malcolm Lynch | | |
| Charities | Sylvie Nunn | | |
| Employment | Chris Billington | | |
| Employment | Sue King | | |
| Education | Chris Billington | | |
| Education | Graham Shaw | | |
| Property | Rachel Meredith | | |
| Agriculture and estates | Jonathan Attey | | |
| Agriculture and estates | Angus Hunter Smart | | |
| Transport | Richard Marson | | |
| Transport | Elizabeth Wilson | | |
| Pensions | Leigh Holmes | | |
| Personal injury trusts | Lynne Bradey | | |
| Court of Protection | Lynne Bradey & Jane Netting | | |
| Ecclesiastical | Elizabeth Wilson | | |
| Other | any partner | | |
Staff Figures
Number of UK partners : 35 Number of other UK fee-earners : 88