Wrigleys Solicitors LLP > Leeds, England > Firm Profile
Wrigleys Solicitors LLP
Offices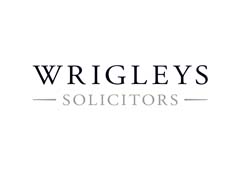 Wrigleys Solicitors LLP
3rd Floor
3 Wellington Place
Leeds
LS1 4AP
England
Wrigleys Solicitors LLP > The Legal 500
Rankings
Jonathan Attey

 heads the agriculture and rural property team at
Wrigleys Solicitors LLP
. The team's workload consists predominantly of advising on the buying and selling of farms, estates and sporting properties.
Emma Ridge
 is a key contact for many well-established property clients. More specifically, the team advises on complex matters of diversification; from development sales, to renewable energy, minerals, office developments and wider investment property. The practice also advises on the cases relating to the Environmental Bill and the Agricultural Act. Key team members include
'expert in his field'
Angus Hunter Smart
and more recent recruit
Will Foley
.
Testimonials
'My family works with Jonathan Attey on the agriculture and estate side and with Angus Hunter Smart on the trust, tax and family side. Both maintain the Wrigleys ethos of providing a very personal approach to their work, with meticulous thought given to the many problems that arise. In challenging times, very few comparable firms still exist and my own family depends on these two partners in particular. We are immensely lucky to be able to draw on their advice.'
'Very personable. high quality advice on matters of family law, capital taxation, put in simple terms with clear advice.'
'Very customer-focused with specialist knowledge across a broad range of areas. Wrigleys have a unique way of making you feel like a valued client without being over the top. A pleasure to deal with rather than a chore!'
'Matthew Featherstone at Wrigleys made my situation understandable, even though the issues were wide ranging, from tax, agricultural law and domestic conveyancing. Wrigley's demonstrated that they had a handle on key aspects of the transactions.'
'I have a had the pleasure of working closely with Will Foley since he joined the firm on a number of property related transactions. He has efficiently dealt with all matters and overcoming complexities along the way. Attention to detail has been exceptional and when needed alternative solutions were carefully considered and suggested to overcome the complexities.'
'The strength and availability of their partners is exceptional and they deliver work to a high standard, efficiently. If there is ever a difficult scenario where a solution is needed, Wrigleys would be top of my list.'
'Really like the fact that the firm has both tax and trust specialists and property experts too (i.e. transactional)- it's ideal for a diversified rural estate and allows for great collaborative thinking and approaches.'
'Angus Hunter Smart and Jonathan Attey are both experts in their field – giving timely, succinct and much valued advice on often complex areas. I would recommend them very highly.'
The charities team at
Wrigleys Solicitors LLP
is led by
Malcolm Lynch

. It is one of the largest specialist teams in this sector in the country, described as going
'above and beyond'
for its clients. Its workload includes advising on intricate and complex, high-value matters involving charity governance; corporate foundations; grants and social finance; property and housing. The team advises a broad range of clients, from faith-based charities, to health-based, to arts, culture and heritage-based, to conservation and environment-focused.
Chris Billington
 leads on education work; other key names include
Sylvie Nunn
and
Nat Johnson
.
Testimonials
'The team we engaged with were very knowledgeable on the matters we were consulting about. They were very experienced and gave us confidence about the process that we were about to go through.'
'Laura Moss was a stand-out partner, she has a very personable approach and reassuring way about her. She made complicated things simple and had always prepared for our meetings, often sending email briefs before our meetings so that we had time to think about the decisions and path ahead.'
'Laurel Sleet was a hands-on solicitor who had direct professional knowledge of the charities and not-for-profit sector. She was exceptionally efficient, undertaking many tasks herself in order to streamline the process. She also provided templates for our use and drafted many forms to ensure our charity registration would be approved.'
'Wrigleys have a genuine interest in social and community enterprises, and in finding innovative solutions. They go above and beyond to involve themselves in the sectors they work in, to understand and shape them.'
'Great, down-to-earth support for our charitable trust. Proactive and efficient. Worked with them for years and couldn't recommend them more. Sue Greaves is excellent.'
'Joanna Blackman has been our point of contact throughout the project. She has been highly professional in every way, hugely supportive of our trust and its challenges. She acknowledged and built her own understanding of the unique challenges we faced. Without her level of support and dedication we would not be in the improved position we are today.'
'Excellent service from everyone I have dealt with at Wrigleys, notably Joanna Blackman, Sylvie Nunn and Elizabeth Wilson.'
'All partners we have worked with are very responsive and supportive, and our charity's needs are extremely well overseen by Malcolm Lynch who keeps abreast of all matters relating to our account. Peter Parker is a very strong and meticulous commercial partner able to focus on the key contractual matters and present his advice very clearly.'
Key clients
Angmering CLT
Blue Ventures Conservation
Canopy Housing Project
The DLA Piper Charitable Trust
The Eaton House Foundation
Evangelical Fellowship of Congregational Churches Trust Corporation Limited
Fair4All Finance Limited
Opera North Limited
Penny Appeal
Power to Change Trust
Regent's Park College
Sisters of the Cross and Passion
Youth Futures Foundation
The Yorkshire-based contingent of 'extremely intelligent and engaging lawyers' at Wrigleys Solicitors LLP is led by Andrew Wriglesworth

and Marie-Louise Hamilton at the Leeds office and Jane Netting , Lisa Eato and Lynne Bradey at the Sheffield office. The team deals with highly complex matters, which attracts a client base formed of three main sectors - farming and land-owners; family business owners; and injured, disabled and vulnerable individuals. Its workload involves high-value asset division disputes, with a focus on landed estates, trusts, succession arrangements and heritage assets. Hamilton heads the trust management services within the team. Experienced practitioner Julia Rangecroft came on board as a consultant in May 2022.
Practice head(s):
Andrew Wriglesworth; Marie-Louise Hamilton; Jane Netting; Lisa Eato; Lynne Bradey
Other key lawyers:
Lucy Hargreaves, Angus Hunter Smart; Aurea Wilson; Julia Boyes; Kieran McIvor; Julia Rangecroft
Testimonials
'This team deal with extremely complex issues, which involves a large degree of independent fact-finding. They are thorough and fastidious in their approach to their work, and have a staff of extremely intelligent and engaging lawyers.'
'I have worked most recently with Andrew Wriglesworth, Marie-Louise Hamilton, Lucy Hargreaves, Angus Hunter-Smart, and Aurea Wilson across the private client, probate and trusts departments. All communications with them are always extremely impressive. They are knowledgeable and deserving of their excellent reputations for attention to detail and excellence in these areas which have long been, and continue to be commanded by Wrigleys.'
In my opinion, this is the best private client team in the region. The quality of their work is exceptional – they act for landed estates and wealth business families. The depth of their expertise is quite exceptional.'
'Julia Boyes is quite possibly the best private client lawyer I work with. Her knowledge of trusts and tax is second to none. She has excellent partners in Angus Hunter-Smart and Andrew Wriglesworth both of whom know the law so well.'
'A truly exceptional private client practice.'
'Kieran McIvor has been highly responsive literally at any time, and he's efficient. Most importantly – on substance: his advice has been extremely valuable and thorough.'
'Marie-Louise Hamilton is an exceptionally competent solicitor and joint head of the private client team. The team are very impressive and efficient. I have seen her dedication to a mutual client we have, she is astute and wholly committed to her clients. They clearly get an excellent service. I have absolutely no reservation recommending Marie-Louise as a leader in her field.'
The transport property team at Wrigleys Solicitors LLP specialises in non-contentious property law matters, acting for several major train operating companies (TOCs) as well as community and heritage transport organisations. Its niche in the rail sector attracts instructions from TOCs, from franchise and concession-related strategy planning issues to major station and depot redevelopments. Elizabeth Wilson leads the team that includes Rachel Meredith, Richard Marson and Paul Nash, who focuses on the bus sector. Associate Caroline Wilson provides strong support to the team.
Other key lawyers:
Testimonials
'The team at Wrigley's led by Elizabeth Wilson are industry leaders in their understanding of the complex world of property matters across the UK rail network.'
'Elizabeth Wilson leads the team – she is a focused, professional lawyer who offers concise and detailed advice to clients across a wide spectrum of industry matters.'
'I have been impressed by the increasing influence of Caroline Wilson and her forensic and detailed approach, especially in the area of third party lettings on stations.'
'I do not believe there are any other practices that could provide such a bespoke service.'
'Local firm with a personal touch – treating instructions as if they care and not just a number,  a 'go to' firm of solicitors when legal advice required.'
'You deal with Partners and Associates who are at the top of their game.'
'They come up with solutions rather than options.'
The team at
Wrigleys Solicitors LLP
 is
'extremely talented' 
and best known for its trustee advisory work, and also for its work advising charities and clients within the public sector; practice co-head
Kate Buckham
continues to develop this expertise and is adept at handling industry wide pension schemes and public sector pension arrangements.
Louise Edwards
jointly leads the group and has extensive experience advising on buy-in and buy-out liability management exercises.
Vicki Acomb
, who advises on occupational pension schemes, is also recommended.
Practice head(s):
Kate Buckham; Louise Edwards
Testimonials
'The pensions team at Wrigleys are renowned for their excellent reputation. They are all extremely talented and their attention to detail is second to none.'
'They are very personable individuals, who have a great rapport with clients and other professionals. It is always a pleasure to work with them.'
'I work extensively with Louise Edwards and Kate Buckham. Their advice is comprehensive yet pragmatic and always delivered in a timely fashion.'
'The service is very personable and advice is clear and pragmatic. The team clearly has good morale and is long standing.'
'London quality advice, but with Leeds location and fees.'
'The team have a great approach. They understand the clients needs and constraints and apply this with ease to the situation and advice needed.'
'Very easy to deal with. Immediate well informed responses in easy to understand language.'
'An extremely good knowledge of Pensions Law, with depth it terms of the team.'
Key clients
TMD Friction UK Pension Scheme
Donaldson (UK) Pension and Death Benefits Plan
The British Dental Association Pension Scheme
Ringways Retirement and Death Benefit Scheme
London South Bank Students' Union
Wrigleys Solicitors LLP
is noted for its specialist knowledge of advising faith schools and academies as well as advising on special educational needs work. The team is often active in academy conversions, academy to academy mergers and transfers, as well as governance, compliance and regulatory work.
Chris Billington
combines commercial and employment law experience; he leads the group. Consultant
Graham Shaw
is another prominent practitioner.
Testimonials
'Everyone is very knowledgeable and, most importantly, proactive. Delineation of expertise is very clear and complementary.'
'Wrigley's are one of a handful of practices specialising in education law. What they provide is an essential resource for education leaders or managers, particularly those working at a strategic level. They have a very sound knowledge of the intricacies of education legislation, which is notoriously interlaced as a result of different iterations from successive government administrations and shifts in education policy. The process flow is a good one: working from initial outline discussion, through initial brief outline and verification through to clear assessment of work and costs involved into the thorough and professionally detailed reporting on work done.'
'Wrigleys offer a team of education specialists who, between them, offer sector specific advice on any legal or HR related topic at a competitive rate. Advice is swift and comprehensive with a recommended approach always given. Offering good value, sector specific effective advice in a timely manner is a unique selling point for Wrigleys.'
'From a personal perspective they have certainly demonstrated an ability to adapt quickly to ever changing educational landscape and wider environmental issues, such as the pandemic. Having dealt with other practices and solicitors over many years, from a work and personal context, I have found that they have kept their promises and have delivered against agreed timescales.'
'Professionalism, efficiency, recommended for trust conversions.'
'Alacoque Marvin and Graham Shaw have demonstrated in equal measure a thorough understanding of issues raised, explained simply possible outcomes and worked collaboratively in developing actions moving forward. They have always delivered to agreed timescales.'
'Their experience and knowledge, friendly approach and support is outstanding.'
'Graham Shaw was excellent.'
Key clients
James Montgomery Academy Trust
Cockburn Multi Academy Trust
Ponteland Academy Trust
Henlow Church of England Academy
T.E.A.M Education Trust
Coast & Vale Learning Trust
Work highlights
Advising James Montgomery Academy Trust on a wide range of academy conversions.
Providing Ponteland Academy Trust with operational advice on property, funding and staffing issues.
Advising T.E.A.M Education Trust on a satellite provision by its special school on the site of a maintained school in a neighbouring local authority.
'The
'highly recommended
'
Malcolm Lynch

 leads the large and specialist team at
Wrigleys Solicitors LLP
that acts for a broad spectrum of regional, national and international clients. Key areas of work including advising on charity governance, corporate foundations, international charities as well as advising on grants and social financing. It is skilled at helping faith-based and health-based charities as well as arts, culture and heritage charities. Other core areas of expertise lie in conservation and environmental matters as well as community led housing.
Sylvie Nunn
 is also well-regarded and advises on a wide range of charity law matters.
Testimonials
'The practice specialises in supporting charities and is particularly adept at supporting community-led housing organisations like ourselves. They have a broad spectrum of knowledge encompassing charity, corporate governance and property law'.
'Laura Moss was quick to respond, succinct and very understanding of what we required. It was clear she had an in-depth knowledge of organisations like ours, built up from years of experience and plenty of time spent doing the spade work at conventions and other events where the sector meets. This, we were able to get what we wanted on budget and within time'.
'As far as we are concerned , Wrigleys gives an excellent service and is a very good Charity law firm which is what we require. We feel the lawyers are interested and care about their clients, at least that is our experience. They are generally young, hardworking and efficient'.
'The individuals we have worked show a caring attitude and really take an interest in the charity, always providing good legal advice. They are also approachable, friendly and easy to work with. We have done a lot of work on fairly big projects with Elizabeth Wilson and found her approach very thorough with obviously a good up to date knowledge of Charity Law'.
Key clients
Blue Ventures Conservation
Canopy Housing Project
The DLA Piper Charitable Trust
The Eaton House Foundation
Evangelical Fellowship of Congregational Churches Trust Corporation Limited
Fair4All Finance Limited
London Historic Parks and Gardens Trust
Opera North Limited
Penny Appeal
Royal Welch Fusiliers Regimental Museum Trust and The Royal Welch Fusiliers Regimental Collection
Regent's Park College
Sisters of the Cross and Passion
The '
excellent
' team at
Wrigleys Solicitors LLP
provides specialist advice to clients who are under the jurisdiction of the Court of Protection and deals with all aspects of property and financial affairs for these clients. It currently manages 140 deputyships. In addition the group has been appointed to the Office of the Public Guardian panel of Deputies since 2015 and is also regularly referred work by the Official Solicitor. It is also a member of the Brain Injury Group's Court of Protection panel.
Lisa Eato
co-heads the team with
Jane Netting
. Netting '
makes the process of dealing with the Court of Protection stress free for the family
'.
Other key lawyers:
Lynne Bradey; Charlotte Dyson; Thomas Mundy; Hannah Norton
Testimonials
'The Court of Protection Team at Wrigleys clearly knows the law, they are proactive, highly competent, focused on the best interests of their clients, efficient, professional, experienced and knowledgeable. It is always a professional pleasure to deal with them on a contested Statutory Will matter'.
'Jane Netting has clear expertise in this field. She makes herself available to discuss matters, with a clear focus on the best interest of the incapacitated person. She is pragmatic, evidently happy to explore matters with the Official Solicitor and her drafting is clear and precise'.
'The COP team at Wrigleys is diligent, knowledgeable, approachable and above all they care deeply about their clients' welfare'.
'Lynne Bradey is very knowlegable, very diligent, very efficient. For us as financial planners what stands out is her ability to work well with other professionals. Lynne understands extremely well and values highly how financial planning and investment management dovetails with her role'.
'Wrigleys has an established Court of Protection practice. They have an experienced team. The team also appears to benefit from other areas of expertise in this firm – including property, personal injury and private client practitioners.'
'In my view: Jane Netting is a very experienced and knowledgeable Court of Protection practitioner. She has a collaborative approach, whilst not shying away from broaching difficult topics. She generally responds and addresses matters very promptly'.
'I've been hugely impressed by Charlotte Dyson. She's passionate about her clients, goes the extra mile, has superb knowledge and excellent judgment. A future star of the Court of Protection world.'
'Jane Netting leads a tight team, which provides a quality service. Charlotte Dyson is pleasure to work with. She is completely unfazed by complex developments. She supports many of my clients both with Court of Protection work and PI Trusts'.
With respected charity expert
Fiona Wharton
in Newcastle at the helm, the practice at
Wrigleys Solicitors LLP
offers '
real knowledge and sector experience
'. The client list has expanded to include not only major regional charities but also well-known national and international organizations. Wharton draws on in-depth expertise to handle a broad range of work from charity governance, contracts and mergers to grant making and fundraising. While
Claris D'cruz
departed in December 2021, solicitor
Joanna Blackman
, based in Leeds and Newcastle, plays a key supporting role.
Other key lawyers:
Testimonials
'As a practice they work to offer advice and support at minimal cost and with maximum professionalism.
'Operationally, they have dedicated departments dealing not only with charities and not-for-profit but also and Railway Industry issues.'
'Their creating a personal relationship that goes beyond just "doing the job" – they are interested in what we are doing and seek to help us do that work more efficiently.
'I have only used the team on two discrete matters and so have limited experience working with them. From our interactions, I have been impressed with their availability and responsiveness, and the deep knowledge of the partners in their respective areas of expertise.'
'Real knowledge and sector experience. Strong support and a real determination to understand the client'
'The legal team have a lot of charity experience. They have sector specialists who know their sector well including the many intricacies of Charity law – mixed with practical experience to back this up.'
'Fiona Wharton has many years of real world and practical charity legal advice under her belt. She has helped many charities (including my charity clients) and is a sector expert.
I value Fiona's practical experience, as she guides clients through the complex legal situation in a easily understandable way.'
Key clients
Age UK North Tyneside
Aln Valley Railway Trust
Blue Ventures Conservation
Greater Manchester Community Led Housing Hub
London Historic Parks and Gardens Trust
Lord Mayor of Manchester's Charity Appeal Trust
Northern School of Contemporary Dance
Redcar and Cleveland Voluntary Development Agency
Royal Welch Fusiliers Regimental Museum Trust and The Royal Welch Fusiliers Regimental Collection
Sherburn House Charity
Society of the Sacred Mission
Virgin Money Foundation
Work highlights
We advised London Historic Parks and Gardens Trust on its title sponsorship agreement in relation to its flagship annual event, the London Open Gardens Weekend.
We advised on issues around termination provisions, liability and risk, reputation and contractual process in relation to the closure of the Conservatoire of Dance & Drama of which NSCD is a member.
We have advised SSM on the closure of SSM (Southern Africa) a related charity including in relation to final distribution of assets, governance arrangements and future strategy as well as the winding up processes with Companies House and the Charity Commission.
Wrigleys Solicitors LLP
 is particularly strong within the charities, landed estates and pensions sectors. The team handles a high volume of employment tribunal cases and handles the full spectrum of issues, ranging from unfair dismissal and TUPE disputes to National Minimum Wage and social media conduct.
Sue King
is the main contact for charities and independent schools work and is ably supported by
Alacoque Marvin
who has particular expertise in advising on equality issues within the workplace.
Chris Billington
heads the team.
Testimonials
'Very approachable staff – clearly knowledgeable – able to pass you onto one of their colleagues if a different specialty is required.'
'Our impressions of Wrigleys is exemplary. With any project Wrigleys has met our expectations, provided the support and advice and ultimately aided us to achieve success in our projects overall.'
'A particular interest for us to engage with Wrigleys was due to their overall knowledge of Charity Law.'
'Strong local presence and knowledge. The ability to tailor advice to our particular sector and working environment rather than providing a more generic service.'
'Demonstrates a genuine interest in our organisation and a desire to support our working culture to flourish and get stronger.'
'Alacoque Marvin is our main contact and is phenomenal in her approach to working with us. She helps us to understand any impact we may not have considered.'
'Excellent support in a difficult and complex employment law case. We were particularly impressed with the common sense approach (by no means a certainty with some firms!), the considered and speedy advice and the ability to think two or three moves ahead.'
'Certainly availability and responsiveness very good – Sue King, Alacoque Marvin and Michael Crowther were particularly helpful.'
Wrigleys Solicitors LLP
, which has a leading private client practice in Yorkshire, has been building up its presence in the North in recent years after opening a Newcastle office in 2019.
Wrigleys Solicitors LLP >
Firm Profile
Wrigleys is a niche practice set up primarily to provide quality services to private clients and charities. It does no mainstream contentious or corporate work. Its lawyers are recognised for their expertise in trusts, tax, pensions and charities work, and the property, employment, education and agricultural practices that augment these areas.
The firm: Wrigleys shares its origins with DLA in 18th century Leeds, but has developed a character and reputation of its own since it was established in its present form in 1996. It aims to provide its clients with long-term continuity of service at an affordable cost and a number of its specialists have national reputations. A good range of solicitors have been attracted from larger, commercially oriented businesses to a firm whose ethos allows them to do similar quality work in a different environment.
Types of work undertaken: Wrigleys covers a full range of private client issues, such as wills, probates, tax and trusts, as well as related matters dealing with charities, pensions, property and agriculture.
The tax, trusts and probate team handles wills, tax, asset protection and the administration of estates and trusts. It is well known for its strong tax planning base, and for personal injury/compensation protection trusts and trusts for vulnerable people including Court of Protection issues and deputyships.
The pensions team advises sponsoring employers, trustees and members of occupational pension schemes, including drafting and amending schemes.
The charities team covers the full spectrum of charity law, advising on the creation and broader operation of charities of all kinds, including educational charities. It covers employment issues in the sector, including notable work on restructuring. It also acts for wider enterprises in the social economy, often with an environmental angle. The charities team leads the firm's education practice that incorporates work with academies on conversion, governance and other support.
The firm's property lawyers handle work arising from all three of these areas, covering commercial investment portfolios and residential work, with particular experience of areas such as settled property, charity property, ecclesiastical law and the transport sector, where it affects property transactions.
Within the property team, the agricultural group handles a wide range of estate and agricultural work, covering farming and farming structures, renewables, minerals, diversification, and grant/subsidy issues.
Clientele: Wrigleys attracts prestigious clients from all over the country and regularly works with, and for, other professionals.
Other offices: Sheffield and Newcastle
Main Contacts
| Department | Name | Email | Telephone |
| --- | --- | --- | --- |
| Managing partner | Marie-Louise Hamilton | | |
| Capital tax planning | Andrew Wriglesworth | | |
| Trusts and estates | Ann Duchart | | |
| Charities | Malcolm Lynch | | |
| Charities | Sylvie Nunn | | |
| Employment | Chris Billington | | |
| Employment | Sue King | | |
| Education | Chris Billington | | |
| Education | Graham Shaw | | |
| Property | Rachel Meredith | | |
| Agriculture and estates | Jonathan Attey | | |
| Agriculture and estates | Angus Hunter Smart | | |
| Transport | Richard Marson | | |
| Transport | Elizabeth Wilson | | |
| Pensions | Leigh Holmes | | |
| Personal injury trusts | Lynne Bradey | | |
| Court of Protection | Lynne Bradey & Jane Netting | | |
| Ecclesiastical | Elizabeth Wilson | | |
| Other | any partner | | |
Staff Figures
Number of UK partners : 35 Number of other UK fee-earners : 88