Firm Profile > Blandy & Blandy LLP > Reading, England
Blandy & Blandy LLP
Offices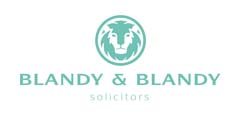 Blandy & Blandy LLP
ONE FRIAR STREET
READING
RG1 1DA
England
Blandy & Blandy LLP > The Legal 500
Rankings
Blandy & Blandy LLP >
Firm Profile
With centrally located offices in Reading, Henley-on- Thames and London, Blandy & Blandy is recognised as one of the Thames Valley's leading and most established law firms.
With a team of more than 50 lawyers and advisers, including 15 partners, the firm combines City-level expertise and experience with a more flexible approach only made possible by being regional.
From redundancy or challenges in their business to a relationship breakdown, moving house or planning for their family's future, Blandy & Blandy provides a comprehensive range of legal services to individuals, families and businesses and has the expertise and experience to help.
Blandy & Blandy is committed to providing clear, practical and effective legal advice, a responsive and highly personal service and, crucially, value for money.
The firm's successful approach is evident in the excellent feedback that clients continue to share and through a series of awards, so you can be confident that you are in the very best hands when it comes to legal advice.
For you and your family
For your business
Lawyer Profiles
| Photo | Name | Position | Profile |
| --- | --- | --- | --- |
| | Graham Benwell | Graham Benwell is a consultant solicitor and former partner in the Wills,… | View Profile |
| | Deborah Brett | Debbie Brett is a partner in the Corporate & Commercial team at Blandy & Blandy.… | View Profile |
| | Nick Burrows | Nick Burrows is a partner in the Corporate & Commercial department and head… | View Profile |
| | Caroline Casagranda | Caroline Casagranda is a partner in the Wills, Probate, Tax & Trusts team at… | View Profile |
| | Tim Clark | Tim Clark is a partner in the Employment Law team at Blandy… | View Profile |
| | Philip D'Arcy | Philip D'Arcy is a partner in the Dispute Resolution team at Blandy… | View Profile |
| | John Dingle | John Dingle is a partner in the Commercial Property team at Blandy &… | View Profile |
| | Sue Dowling | Sue Dowling is head of the Employment Law team at Blandy & Blandy and… | View Profile |
| | Claire Dyer | Claire Dyer is partner in the Family team at Blandy & Blandy.… | View Profile |
| | David Few | David Few is a partner in the Corporate & Commercial team at Blandy… | View Profile |
| | Jonathan Gater | Jonathan Gater is a partner in the Wills, Probate, Tax & Trusts… | View Profile |
| | Jane Gunnell | Jane Gunnell is a consultant solicitor iand former partner n the Commercial… | View Profile |
| | Karen Jones | Karen Jones is a partner in the Planning and Environmental team at Blandy… | View Profile |
| | David Murray | David Murray is a partner in the Dispute Resolution team at Blandy &… | View Profile |
| | Katja Wigham | Katja Wigham is a partner in the Commercial Property team at Blandy… | View Profile |
Staff Figures
Number of UK partners : 15 Number of other UK fee-earners : 50
Languages
English
Memberships
The Law Firm Network
Client Testimonials
CLIENT: Robert Collard, Managing Director
COMPANY/FIRM: R Collard Limited
TESTIMONIAL: "Blandy & Blandy has provided R Collard Limited with legal advice for over 12 years, supporting the growth of our company. They are a valued partner, understand our business needs and provide us with the right legal support, when needed."
---
CLIENT: Alasdair Jones-Perrott, Chief Executive
COMPANY/FIRM: The Donnington Hospital Trust
TESTIMONIAL: "The team at Blandy & Blandy are, without exception, an exemplar legal firm. I have had the privilege of working with partner level solicitors specialising in corporate, commercial, property and charity related matters. Their personal, rational and methodical approach to every case has been extremely beneficial and delivered favourable results in a timely manner. I would not hesitate to recommend Blandy & Blandy to anyone wishing to secure the very best legal advice."
---
CLIENT: Iain Bruce, Finance Director
COMPANY/FIRM: Retail Marketing Group UK
TESTIMONIAL: "The team at Blandy & Blandy really understands our business and, as a result, they always provide us with commercially focused, practical advice. We have worked together for many years now and have a great working relationship. The team are professional, approachable and we know we can rely on them to help us, whatever support we might need."
---
CLIENT: John Agnew, Managing Director
COMPANY/FIRM: Glass & Glazing Federation (GGF)
TESTIMONIAL: "Blandy & Blandy has supported the Glass & Glazing Federation (GGF) with a wide range of legal services, covering all aspects of commercial life, for many years. It's the simple things that matter most to clients like the GGF, such as prompt responses to communications and sound advice that can be relied upon, which all equate to how you assess value for money as a client. These core building blocks have allowed the GGF to build key relationships with our partners at Blandy & Blandy and take their strategic legal advice as we continue to grow and develop all aspects of the GGF Group."
---
CLIENT: Tim Roots, Director
COMPANY/FIRM: Parago Software Limited
TESTIMONIAL: "From the inception of Parago in 2010, Blandy & Blandy have provided services around incorporation, recruitment and HR, property and our customer licensing. We have always found their service efficient and professional, and this was reflected when they acted on our behalf in the sale of the company."
---
CLIENT: Robert Williams, Chief Executive Officer
COMPANY/FIRM: Reading Transport Limited
TESTIMONIAL: "Blandy's has provided us with legal advice and an excellent service for several decades. They make the effort to really understand our business and provide us with the right legal support, when required."
---
CLIENT: Robert Williams, Colin Kingston, Managing Director
COMPANY/FIRM: Ambic Equipment Limited
TESTIMONIAL: "Blandy and Blandy have taken time to understand the detail of Ambic's business which has enabled them to provide excellent advice and timely service over many years. Their involvement has ranged from matters of contract law and employment strategy to advice on complex M&A projects; at times this has involved several countries and has thrown up challenging matters of compliance and corporate governance. Their service has always been professional, prompt and personal."
---
CLIENT: Frank Fogarty, Director
COMPANY/FIRM: Cove Construction Limited
TESTIMONIAL: "Blandy's have acted for us over a number of years on a diverse range of issues. We have found them to be clear, expert, well-resourced and approachable in their advice."
Top Tier Firm Rankings
Firm Rankings