Blandy & Blandy LLP > Reading, England > Firm Profile
Blandy & Blandy LLP
Offices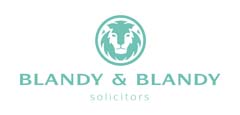 Blandy & Blandy LLP
ONE FRIAR STREET
READING
RG1 1DA
England
Blandy & Blandy LLP > The Legal 500
Rankings
Based in Reading, Blandy & Blandy LLP has specialist experience in venue licensing for major sporting and entertainment venues. The team advises national and international clients regarding operational, regulation and compliance issues. Practice head Sue Dowling is a renowned leader in this field, handling general safety issues, as well as alcohol and regulated entertainment licensing matters across the leisure, hospitality and sports sectors. The team prides itself on its 'hands on' approach and regularly represents clients in hearings.
Testimonials
'Sue Dowling is highly knowledgeable and efficient.'
'The team are diligent, responsive and a pleasure to deal with.'
'Sue Dowling's clear understanding of the complex licensing environment has been invaluable to us in securing and maintaining the licencing structure we need to operate in. She is quick to identify and deal with key points and issues.'
'Sue Dowling is very experienced in the area of licensing and is always responsive and helpful.'
Key clients
Tottenham Hotspur Ltd/Tottenham Hotspur Football & Athletic Co Limited
The FA Group/ Wembley National Stadium Ltd
Rugby Football Union (RFU)
AEG Europe/The O2
Royal Academy of Arts
Marylebone Cricket Club (in relation to Lord's Cricket Ground)
Henley Royal Regatta
Blandy & Blandy LLP
's family practice is well-regarded for handling the full range of matrimonial, financial and children issues, including for high-net-worth and high-profile individuals. Practice head
Claire Dyer
 is a 
'stand-out' 
individual and has worked on complex cases involving trusts and business assets with international elements. Associate
Gemma Kemp
 is one to watch, advising on all aspects of surrogacy.
Tasha Bevan-Stewart
 joined the firm from
Morrisons Solicitors LLP
 in September 2020, bringing a particular specialism in assisting clients through collaborative law.
Other key lawyers:
Testimonials
'I have always found the team at Blandy's to be filled with bright, capable lawyers who provide an excellent client care service with a focus on resolving matters- whether by pre-issue discussions or through litigation. They are cost-conscious and do not run up fees unnecessarily but are equally realistic in ensuring appropriate steps are taken in order to ensure their clients the best outcome.'
'Claire Dyer is a stand-out individual. I have known her both for a long while and their professionalism, dedication, client service and quality of instructions really does set her apart. '
'Tasha Bevan-Stewart – the supreme queen of resolution and collaboration but never at her client's expense. When she goes to court, she wins because the fights are necessary and her clients have been given the right advice. '
'They have a fantastic strength in depth that no other firm practising in family law can rival in their geographical area. From the senior partners down to the legal execs, this firm oozes quality in the way they service their clients.'
'Personal service-friendly approach – knowledge of divorce law and ability to offer options and choices.'
'I found the people at Blandy & Blandy hugely professional in the matters I had contracted them to manage for me. They were pragmatic and principled. In terms of the process, they kept me informed on expectations and the actual process throughout. This was very helpful for me to manage my own expectations. What stood out for me was their principles, through the process I always aimed to be reasonable for all parties, not play legal gamesmanship and be pragmatic. The team I worked with at Blandy & Blandy had been recommended and stood by requests and admitted to me they would not have wanted to represent me if I was anything other than aligned with their principles and values around the process.'
Blandy & Blandy LLP is highly regarded for its full-service private client offering and act for high-net-worth individuals and high-value trusts and estates, many of which involve offshore assets and knowledge of foreign jurisdictions. Practice head Jonathan Gater specialises in trust and estate administration, Powers of Attorney and Court of Protection matters. Caroline Casagranda advises on the preparation of wills, probates and the administration of taxable and non-taxable estates, and is supported by Louise Nelson and Elizabeth Short. Consultant solicitor Graham Benwell is also recommended, with extensive experience in the field of tax and estate planning involving wills and trusts.
Practice head(s):
Jonathan Gater; Caroline Casagranda
Other key lawyers:
Testimonials
'A really strong practice with high professionalism, fast and clear service and very good advice'
'I am able to say that whenever I have needed the services of Blandy & Blandy I have been excellently looked after by Graham Benwell and his team. They have always been professional, approachable, accurate and trustworthy and worthy of recommendation to others.
'The work of the partners on producing a Deed of Variation on my father's will and the winding up my mother's later estate was top class.'
'Jonathan Gater is an engaging and very pleasant individual with a positive approach. I have absolute confidence in him.'
'Professional, personable, approachable and a pleasure to work with'
'An excellent firm with a long and prestigious history in the region.'
'Partner-led with a great deal of private client experience, very focused on private clients in a busy town full of lawyers that appears to have a leaning towards corporate work.'
'Jonathan Gater – hugely knowledgeable, explains matters clearly and with a sense of humour.'
Blandy & Blandy LLP
regularly handles a mix of planning strategy and development matters for a number of private and public sector entities, including major landowners, local authorities, universities, not-for-profits, institutional lenders and owner-managed businesses. Practice head
Karen Jones
, who specialises in strategic planning advice and nature conservation law, is a veteran figure in the market, with significant public sector experience.
Testimonials
'The firm is unique in that it is able to provide a small team of solicitors who are highly informed and skilled. For a firm of this size, it is unusual to find such a team. Moreover, they provide excellent value for money.'
'Karen Jones is an excellent communicator and is able to bring a commercial understanding to her clients' problems. She has an in-depth understanding of these areas of law – as do her assistants.'
'Good accessibility, alongside prompt and robust advice'
'Karen Jones is a leader in her field. She has excellent analytical skills and is commercially focussed and client friendly.'
Key clients
Reading Borough Council
Hargreaves Homes Limited
University of Reading
R Collard Limited
Elegant Homes Reading Limited
Turner Estates Limited
Englefield Estate Trust Corporation Limited
Rumsby Homes
Cove Construction
Bourne Homes
Blandy & Blandy LLP has a strong reputation in the areas of unlawful discrimination and TUPE, with extensive expertise in relation to high-level claimant work. The team also advises on business immigration issues and has experience in Employment Tribunal advocacy. Practice head Sue Dowling specialises in unlawful discrimination claims, with particular emphasis on mental impairment disability discrimination matters. Tim Clark is highly experienced in large-scale workforce projects, providing advice on restructurings and redundancies. Andrea Corr is also recommended.
Other key lawyers:
Testimonials
'Both Tim Clark and Andrea Corr at Blandy have been integral to our management of employment law matters over the years. The team is focused on supporting us in the most commercial way possible, regularly applying fee reductions to our account to remove elements of the administration work they have provided & always ensuring that the right level of partner/associate support is provided to align with the complexity of the matter we're dealing with & ensure we're not paying more than necessary to deal with our more straightforward matters. Both of these things are certainly refreshing, & demonstrate that they have our commercial interests at heart.'
'This was the only time I've appointed a solicitor to help with a family employment matter. Blandy and Blandy were very timely, professional and supportive throughout.'
'The solicitor who supported my issue was Andrea Corr. From the outset, Andrea was very happy to explain the options and allowed plenty of time for me to understand the implications. This employment issue was something I had not experienced before, so I needed time to understand the reasons behind the advice being offered. At no point during our discussions did I feel that I was being rushed.'
'Blandly and Blandy were recommended to me and I very pleased with the level of service and advice that they provided. The advice I received was both informative and realistic in terms of settling an employment dispute.'
'Sue Dowling is the main contact for us via B&B, she has an exceptional skill of grasping what we need very quickly and is extremely efficient and very supportive. Her knowledge of employment law is outstanding and she continues to add value on an ongoing basis.'
Covering the Reading and Thames Valley regions, the specialist team at Blandy & Blandy LLP provides comprehensive coverage to charities and not-for-profit clients. It has particular expertise in charity mergers and de-mergers, as well as joint ventures involving corporate partners. Its clients include universities, national charities, and regional charitable trusts. Team leader Nick Burrows is 'excellent, clear and pragmatic' advising on issues such as joint ventures, mergers, collaborations, and IP-related matters for charities.
Testimonials
'We get excellent support from this team, they are efficient and provide sound advice in a comprehensible manner.'
'Nick Burrows is excellent, very clear communicator, and has a pragmatic approach.'
'The people are expert, pragmatic and constructive in their approach and build effective relationships with clients that enable rather than restrict.'
'Blandy & Blandy are a very professional organisation and we have worked with them for many years. They also support the local voluntary sector, providing help and support when needed. I have recommended them several times to other parties.'
'Nick Burrows is a dedicated, professional inspiring individual. Nick also responds swiftly and with a real understanding of the local voluntary sector, he is an asset to any organisation.'
'Strategic thinking. A thorough understanding of the client's needs and requirements. A transparent approach to providing feedback on progress of each individual case study.'
'I have found all the individuals with whom I have worked very professional in terms of experience, knowledge, advice and responsiveness.'
'I have a very positive working relationship with Nick Burrows. He is very approachable, with a common sense but thorough attitude to all the matters I've had to engage with him on. He understands the needs of our organisation and offers pertinent and relevant advice to meet that need.'
Key clients
University of Oxford
University of Reading
Ben – Motor & Allied Trades Benevolent Fund
Thames Valley Air Ambulance
Hampshire and Isle of Wight Air Ambulance
Royal Town Planning Institute
Adviza
CXK
Career Connect
Blandy & Blandy LLP has a strong track record of advising public sector clients, including those in education and local government. Charities and education head and firm chairman Nick Burrows has extensive experience advising charities and schools in the areas of formation, constitutional matters and governance - he is described as 'understanding the charities sector as well as anyone'.
Testimonials
'In my experience, I have found the firm to be internally well-connected so that knowledge from other areas of specialism is drawn in and applied where necessary. Blandy & Blandy manage all areas of our legal support and have been unfailingly helpful, quick to respond, quick to understand our particular needs and link to other specialisms where necessary and cost-effective to do so.'
'I have worked with three partners and a number of associates, I have found them all to be helpful and knowledgeable, but also personable and clear communicators. They all manage to make you feel that you are an important client and to deliver a high quality of service even though we are in fact no doubt a relatively small client compared to others. '
'Blandy & Blandy have a similar history and values to the college and therefore understand what makes us different to other independent schools. This gives us confidence that they will always provide us with appropriate guidance.'
'We have total confidence in Nick Burrows who understands the charities sector as well as anyone.'
'They will give good pragmatic advice. They will take a view not just quote the law'
Key clients
University of Oxford
University of Reading
Reading Borough Council
St Joseph's College
The Abbey School
The Oratory Schools Association
Pangbourne College
Blandy & Blandy LLP is praised by clients as 'excellent and commercially astute' and is particularly known for its development land and secured lending expertise, in addition to handling the full range of commercial property transactional work. Practice head Katja Wigham has significant experience in advising charities, educational institutions and third sector organisations, while John Dingle advises on a wide range of areas including property developments and commercial leases, with a focus on the healthcare sector. Jane Gunnell and associate Gemma Smith are experienced in landlord and tenant matters and the sale and purchase of freehold and leasehold property.
Other key lawyers:
Testimonials
'Simply excellent. A great team specialising in all facets of commercial property. A thorough understanding of client's requirements To the point, managing client's expectations. A thirst to achieve the very best outcome for their client.'
'Honest, a high degree of integrity, professional and practical knowledge and experienced. The highest standard of professional ethics.'
'Katja Wigham is exceptional. A thoroughly lovely person to deal with and with razor-sharp intellect and knowledge to back it up. Also, turnaround time on work is extremely fast.'
'Blandy & Blandy are an excellent and commercially astute team who have worked for a number of years on a wide variety of complex commercial property lease negotiations involving NHS trusts. Not only is their sense of collaboration commendable, but they are also always willing to go above and beyond. Their team consists of a number of hard-working and professional staff who have built an excellent rapport and are truly valued for their continuous dedication to achieving the absolute best for their clients.'
'John Dingle within the commercial property team is exceptional, knowledgeable, responsive and a pleasure to work with. He has an extremely impressive understanding of the healthcare sector and has become an invaluable resource for our in-house legal team.'
Key clients
Englefield Estate Trust Corporation Ltd
University of Oxford
Simplyhealth Group Limited
InHealth Limited
Handelsbanken plc
SAS International Limited
R Collard Limited
Austin Fraser Limited
Cove Construction Limited
H & T Properties Limited
Blandy & Blandy LLP's dispute resolution team handles general corporate and contract-based commercial disputes, including high-value claims with international elements. David Murray is an experienced litigator and heads the practice in Reading where the team acts for a range of clients, including corporates and UK subsidiaries, large SMEs, family and owner-managed businesses, landowners and developers, charities and universities.
Other key lawyers:
Debbie Brett; Philip D'Arcy
Testimonials
'David Murray is very clear in his advice. Practical and forthright when required.'
'A comprehensive team undertaking thorough and well structured professional advice. A team that has the right calibre and experience. A thirst to understand the client's requirements before embarking on each individual case'
'The team has thorough knowledge – they manage client expectations and achieve the very best outcome. An honest approach whereby integrity and ethics are held by these individuals in the highest regard.'
David Murray is the head of Blandy & Blandy LLP's practice, which draws on support from other departments (including corporate, employment and property) to provide a wide range of services to insolvency practitioners, banks, directors and landlords, among others. Equally strong in contentious and non-contentious matters, the firm advises on risk management, administrations, CVAs, receiverships and insolvency-related investigations, among other areas.
Testimonials
'The partner in the insolvency practice was exceptional. Responsive, with clear and sensible advice which he was able to action immediately.'
Key clients
BDO LLP
Quantuma LLP
KRE Corporate Recovery LLP
Critchleys LLP
Blandy & Blandy LLP's corporate and commercial team advises on a variety of complex deals, including mergers, joint ventures, reorganisations and restructurings on the corporate side and contracts, outsourcing and procurement on the commercial side. Debbie Brett, whose expertise is in intellectual property and advertising, leads the team.
Testimonials
'Thoroughly professional approach, high standards and flexibility are the distinguishing hallmarks of this practice.'
'The team at Blandy & Blandy have a very wide range of experience and industry knowledge. The partners are always ready to provide legal advice on a wide range of corporate matters, from early inquiry through to completing an assignment. They maintain regular communication so that as a client you always feel that you are up to date and aware of progress. They are also very good at meeting deadlines.'
'Excellent local regional presence and multi-disciplinary office. Clear, agreed plans of action are developed through constructive dialogue which focused on the intended business outcomes. This results in very efficient, value for money services delivered in support of our business needs.'
'David Few has provided top-class services – accessible, flexible in approach, focused on the intended outcomes – excellent partnership approach in managing complex corporate business.'
'Compared to other law firms I have worked with so far in my career I find the team really approachable (at all levels). Being experts in their field is a given but the way they support us and work with our business is very collaborative and personable.'
Key clients
Reading Transport Limited Group of Companies
Skellerup Agri Holdings Limited
The Oratory Schools Association
ACOEM Group SAS – Dynoptic Systems Limited
ACOEM Group SAS – Air Monitors Ltd
Austin Fraser Limited
Revium Group
Vertoscope Limited
Eclipse Professional Hair & Beauty Supplies Limited
GTK UK Limited
Parago Software limited
EIT Food CLC North West Ltd
Warner land Surveys Group
Crest Hotels
Just Kampers Group of Companies
The Cheeky Panda Limited
Work highlights
Acted for all the shareholders in Parago, a school management Software-as-a-Service (SaaS) provider, on its acquisition by Civica, a global leader in software for public services.
Acting for the owners of a leading specialist automotive parts & accessories business on the sale of the company in a management buyout whereby existing EMI option holders, supported by a new non-executive director and external corporate finance advisers will acquire the entire issued share capital of the company and the founder family members substantially reduce their investment in the business.
Acted for Warner Land Surveys Holdings in connection with a reorganisation involving the retirement of a founder shareholder and the purchase by the company of the shares.
Blandy & Blandy LLP's clients include high-net-worth individuals seeking representation regarding contested estates and high-value trusts. Practice head Philip D'Arcy is 'amiable, pragmatic and extremely good'; he represents clients in disputes relating to inheritance, trust and probate matters, including disputed wills and claims to remove executors or trustees.
Testimonials
'An excellent and reliable firm.'
'Philip D'Arcy is amiable, pragmatic and extremely good at what he does.'
Blandy & Blandy LLP's dedicated property litigation team, which is led by Pippa Garrod, handles an array of contentious matters for regional estate trusts, charities, health trusts, schools and SMEs. Recent mandates included a developer-side restrictive covenant claim in the Upper Tribunal and adverse possession claims in the First-Tier Tribunal. Philip D'Arcy's experience includes rent arrears claims and cases involving breaches of covenants.
Testimonials
'The team has a comprehensive real estate offering and they work very well together.'
'Reading-based firm with a long and respected history.'
'Philip D'Arcy is knowledgeable, experienced and sensitive to his clients' objectives.'
Key clients
Englefield Estate Trust Corporation Ltd
BEN – Motor & Allied Trades Benevolent Fund
Blandy & Blandy LLP >
Firm Profile
With centrally located offices in Reading, Henley-on- Thames and London, Blandy & Blandy is recognised as one of the Thames Valley's leading and most established law firms.
With a team of more than 50 lawyers and advisers, including 15 partners, the firm combines City-level expertise and experience with a more flexible approach only made possible by being regional.
From redundancy or challenges in their business to a relationship breakdown, moving house or planning for their family's future, Blandy & Blandy provides a comprehensive range of legal services to individuals, families and businesses and has the expertise and experience to help.
Blandy & Blandy is committed to providing clear, practical and effective legal advice, a responsive and highly personal service and, crucially, value for money.
The firm's successful approach is evident in the excellent feedback that clients continue to share and through a series of awards, so you can be confident that you are in the very best hands when it comes to legal advice.
For you and your family
For your business
Staff Figures
Number of UK partners : 15 Number of other UK fee-earners : 50
Languages
English
Memberships
The Law Firm Network
Client Testimonials
CLIENT: Robert Collard, Managing Director
COMPANY/FIRM: R Collard Limited
TESTIMONIAL: "Blandy & Blandy has provided R Collard Limited with legal advice for over 12 years, supporting the growth of our company. They are a valued partner, understand our business needs and provide us with the right legal support, when needed."
---
CLIENT: Alasdair Jones-Perrott, Chief Executive
COMPANY/FIRM: The Donnington Hospital Trust
TESTIMONIAL: "The team at Blandy & Blandy are, without exception, an exemplar legal firm. I have had the privilege of working with partner level solicitors specialising in corporate, commercial, property and charity related matters. Their personal, rational and methodical approach to every case has been extremely beneficial and delivered favourable results in a timely manner. I would not hesitate to recommend Blandy & Blandy to anyone wishing to secure the very best legal advice."
---
CLIENT: Iain Bruce, Finance Director
COMPANY/FIRM: Retail Marketing Group UK
TESTIMONIAL: "The team at Blandy & Blandy really understands our business and, as a result, they always provide us with commercially focused, practical advice. We have worked together for many years now and have a great working relationship. The team are professional, approachable and we know we can rely on them to help us, whatever support we might need."
---
CLIENT: John Agnew, Managing Director
COMPANY/FIRM: Glass & Glazing Federation (GGF)
TESTIMONIAL: "Blandy & Blandy has supported the Glass & Glazing Federation (GGF) with a wide range of legal services, covering all aspects of commercial life, for many years. It's the simple things that matter most to clients like the GGF, such as prompt responses to communications and sound advice that can be relied upon, which all equate to how you assess value for money as a client. These core building blocks have allowed the GGF to build key relationships with our partners at Blandy & Blandy and take their strategic legal advice as we continue to grow and develop all aspects of the GGF Group."
---
CLIENT: Tim Roots, Director
COMPANY/FIRM: Parago Software Limited
TESTIMONIAL: "From the inception of Parago in 2010, Blandy & Blandy have provided services around incorporation, recruitment and HR, property and our customer licensing. We have always found their service efficient and professional, and this was reflected when they acted on our behalf in the sale of the company."
---
CLIENT: Robert Williams, Chief Executive Officer
COMPANY/FIRM: Reading Transport Limited
TESTIMONIAL: "Blandy's has provided us with legal advice and an excellent service for several decades. They make the effort to really understand our business and provide us with the right legal support, when required."
---
CLIENT: Robert Williams, Colin Kingston, Managing Director
COMPANY/FIRM: Ambic Equipment Limited
TESTIMONIAL: "Blandy and Blandy have taken time to understand the detail of Ambic's business which has enabled them to provide excellent advice and timely service over many years. Their involvement has ranged from matters of contract law and employment strategy to advice on complex M&A projects; at times this has involved several countries and has thrown up challenging matters of compliance and corporate governance. Their service has always been professional, prompt and personal."
---
CLIENT: Frank Fogarty, Director
COMPANY/FIRM: Cove Construction Limited
TESTIMONIAL: "Blandy's have acted for us over a number of years on a diverse range of issues. We have found them to be clear, expert, well-resourced and approachable in their advice."