Blake Morgan LLP > Oxford, England > Firm Profile
Blake Morgan LLP
Offices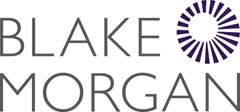 Blake Morgan LLP
SEACOURT TOWER
WEST WAY
OXFORD
OX2 0FB
England
Blake Morgan LLP > The Legal 500
Rankings
Blake Morgan LLP's diverse client base regularly turns to the firm's corporate and commercial team for assistance on a range of major acquisitions, disposals, takeovers and restructurings. Practice head James Hawkeswood, a known figure in the SME space, is supported by Mark Hepworth, who chiefly handles corporate transactions for private equity houses, and Stephen Archibald, who is well-versed in institutional equity matters and general advisory mandates. Gemma Spiceley's practice underpins the team's reputation in the retail, health and social care sectors, while Mat Wilson is noted for venture capital deals and corporate group restructurings. All named lawyers are based in Southampton.
Blake Morgan LLP advises on a wide range of transactions, with a focus on banking and technology deals. Simon Staples and Alison Patten-Hall lead the team as corporate and commercial heads respectively. Staples focuses on M&A, private equity and venture capital, and is supported by Tim Coles who advises on restructurings and share options, whilst Patten-Hall specialises in large projects including outsourcing and IT procurements. Elisabeth Bell is another specialist in this area, leading on technology and GDPR matters. Guy Constant is also recommended and is particularly strong in corporate, banking and finance.
Blake Morgan LLP's Southampton commercial litigation practice represents international, national and local clients on a range of high-value disputes. Led by intellectual property specialist Jill Bainbridge, the team is particularly well-regarded for its expertise in patent infringement and other IP matters, often where there are cross-border considerations. Susie Dryden handles litigation and mediation for a number of the firm's IT and health clients, while Richard Portlock is a key figure for litigation and arbitration in the manufacturing sector.  Looking beyond its longstanding reputation in the healthcare and public sectors, the arrival of Louise Fuller from Lester Aldridge LLP strengthens the team's offering in the high-value marine and super yacht sphere. Dan Geddes, who concentrates on restructuring and insolvency, was promoted to partner in September last year.
The dispute resolution team at
Blake Morgan LLP
 has a strong track record of work on complex commercial disputes. The litigation department is made up of a large team of lawyers who can offer a wide range of sector-specific expertise, covering construction and engineering, insolvency and property. Practice head 
Chris Potts
 has specific expertise in fraud and breach of duty claims which often involve worldwide freezing injunctions. For IT and software disputes and warranty claims,
Nicola Diggle
 is recommended.
Blake Morgan LLP handles a high volume of debt recovery mandates, with a particular focus on vehicle finance work. It is also well known for advising clients on applications for injunctions, product liability disputes and litigation before the Financial Ombudsman Service. Sadak Miah handles a varied caseload, which includes numerous debt recovery instructions on behalf of major car manufacturers including Mercedes Benz, and overseeing the use of global substitution orders under the Consumer Credit Act 1974. Associate Elizabeth Bowden stands out for her strong reputation as a debt recovery lawyer in the automotive and real estate industries.
Jointly led by Ron Burgess and Tim Forer from the firm's Cardiff and Southampton offices respectively, Blake Morgan LLP's employment team is well regarded for its capabilities in the marine, retail, charity, and education sectors. In addition to the steady new flow of Coronavirus Job Retention Scheme (CJRS)-related enquires, the team regularly deals with TUPE instructions, post-acquisition support, and general advisory work in collaboration with its clients' HR departments. On the contentious side, Employment Tribunal disputes including unfair dismissal claims and staff grievances are key work streams.  Vicky Schollar handles a range of education sector matters, and is also responsible for Vigil, the firm's HR employment law support service. Holly Cudbill is recommended for her knowledge of GDPR and experience in unfair dismissal and discrimination claims, acting for the defence. All named lawyers are based in Southampton.
Blake Morgan LLP has offices in Oxford and Reading where the team's long-standing core clients include SME businesses, technology clients, corporations and a number of Oxford colleges. Practice head William Downing is based in Oxford and undertakes high-level mandates including strategic projects and boardroom level matters. Rajiv Joshi is the key practitioner in Reading and has particular expertise in complex discrimination and TUPE matters. Senior associate Paul Hayward is an accomplished litigator and acts in complex multi-issue discrimination claims.
Blake Morgan LLP is widely acknowledged as a market-leader, with its team showcasing its expertise across a myriad of large and complex transactions. Clients include banks and other institutional lenders, airlines, large corporates, SMEs and social housing providers. Led by Kath Shimmin, the practice excels in areas such as syndicated lending, real estate finance, project finance, structured finance and leveraged finance. Guy Constant has expertise in Islamic finance. Beyond pure banking work, the firm is also able to advise on bonds issuances and other debt finance transactions. Rebecca McCabe-North and Richard Humphreys are among other notable individuals in the group.
Blake Morgan LLP utilises its close ties with the firm's corporate, commercial and property departments as it advises on a range of complex, cross-border family finance instructions. South coast head Simon Burge helms a team that regularly handles high-net-worth divorces, relationship breakdowns, and Children Act proceedings, - often under acrimonious circumstances. Nuptial agreements also form a growing work stream. Burge, who serves as chairman of Hampshire Resolution, specialises in the financial aspects of high-net-worth separations, while Jennifer Williamson is recommended for her significant experience in wealth management cases and nuptial agreements. Rachel Giles is also noted. All named lawyers are based in Southampton.
Blake Morgan LLP fields four specialist teams on the south coast covering the full range of succession and tax services, including estate planning, trust management and probates. Jointly led by Simon Treherne and Paula Shea, the private client group acts for a number of business owners and entrepreneurs with complex estate administration needs. Treherne takes on a comprehensive range of instructions for local private and agricultural businesses. Shea – qualified in England and Wales, and Northern Ireland – handles matters for elderly clients and families with vulnerable children. Jonathan Sleep focuses on inheritance tax mitigation strategies and safeguards for the mentally vulnerable.
Blake Morgan LLP's public sector practice spans three key areas: local government, health and education. The local government team is led by Penny Rinta-Suksi whose specialism is in local authority leisure projects. Under the leadership of Matthew Smith, the team's experience in the education sector includes high-profile and high-value transactional work, litigation and specialist education tribunal work; an area in which senior associate Vicky Schollar has extensive experience, with emphasis on disability discrimination claims. The firm also has a strong health department led by Bruce Potter which has managed health transactions for key client NHSE England throughout the pandemic.
Blake Morgan LLP has a considerable presence in the commercial and residential development sector in the South East, acting for a rich and diverse roster of leading regional and domestic clients. The Southampton-based team is active in the leisure, hospitality and retail sectors, and is regularly instructed by a mix of high street mainstays on store acquisitions, roll-outs and landlord letting matters. Practice head Sean Palka handles an array of commercial real estate instructions, including refinancings, disposals, and transfers for retailers and not-for-profit organisations alike. Oliver Sowton concentrates on commercial development projects, lease renewals, and store roll-outs, while Dan Curtis is regularly engaged on high-value healthcare acquisitions. On the residential development side, Lara Borrett-Lynch advises national and regional housebuilders, as well as housing associations and local authorities. Anna Larbi, who has been a key contact for commercial tenants seeking Covid-related advice, is recommended for her retail and charity experience. Hollie Jones specialises in portfolio management for both landlords and corporate occupiers in the retail and leisure sectors. Alan Harlow retired in November 2020.
Blake Morgan LLP's Thames Valley property group is comprised of a large team of lawyers with specialisms in property litigation, construction, planning and environmental matters. The practice is well known for its wide-ranging sector expertise, acting for major corporate occupiers, institutional investors, charities and faith groups, and clients in the science and technology industries. Practice head Andrew Farmery leads the team in Oxford and Reading and acts as a trusted adviser to major companies alongside Michael Ward. Newly appointed partner George Panteli focuses his practice on high-value pre-lets and freehold acquisitions and disposals.
Blake Morgan LLP's collaborative cross-office approach makes it indispensable to its national and regional clients operating across the private and public sectors. The team takes on contentious and non-contentious mandates for blue-chip corporates, education institutions, utilities providers, and developers.  In the wake of the Grenfell Tower fire, cladding and external facade issues have also become a key workstream. The team is led by Richard Wade, a veteran construction lawyer who handles procurement strategies, construction disputes, contracts, and appointment issues. James Bessey is an experienced adjudicator who specialises in major (often international) construction disputes for clients in leisure, infrastructure, and engineering. Dominic Jones  focuses on engineering projects and procurement. Wade splits his time between the firm's Oxford, Southampton, and London offices, while all other named lawyers are based chiefly in Southampton.
Blake Morgan LLP's highly-regarded practice is recognised for its broad contentious and non-contentious capabilities. The team handles a range of complex development matters for various key public sector players and high-profile corporates, increasingly in the area of marine planning and national infrastructure projects. Urban regeneration schemes, mixed-use developments, and highway agreements are also core competencies. The team is led by London-based legal director Anita Kasseean, formerly the head of planning and environment at Howard Kennedy LLP. Kasseean's practice encompasses an array of major transport and renewable power infrastructure projects, focusing on environmental liability and mitigation.  Keith Lancaster works between the firm's London, Reading, and Southampton offices, handling a mix of contentious and non-contentious planning matters - including enforcements -  for public sector investors, developers, and high-net-worth individuals. Also based in London,  Sadie Pitman is noted for her experience in highway planning negotiations and Section 106 agreements. Australian-qualified Julian Wolfgramm-King, who specialises in sustainable development sector work, is a further key addition to the team.
Blake Morgan LLP serves high profile national and international clients from the retail, sports, higher education and charities sector, assisting with all issues relating to trade mark and patent enforcement prosecution and disputes. The group, led by Jill Bainbridge, has also developed expertise in complementary areas such as competition law and defamation. Ben Evans, dual qualified as a trade mark attorney and a solicitor, focuses on trade mark prosecution, while also developing particular expertise in IP as it relates to social media. In July 2020, Chris Williams departed the firm to join Clyde & Co LLP.
Blake Morgan LLP's tech offering is truly comprehensive; the team works with tech developers looking to commercialise their products and companies from various sectors seeking to procure and intergrade IT solutions into their businesses. On the non-contentious side Elisabeth Bell and Alison Patten-Hall are the go-to names and provide expertise in complex procurement contracts and licensing agreements. Susie Dryden focuses on disputes, most notably in relation to IT contract disputes and healthcare related issues, as does Jill Bainbridge, who handles cross border IP litigation and arbitration.
Blake Morgan LLP's 'collaborative, flexible and always available' practice is widely respected for its representation of over 20 professional regulators, particularly in relation to healthcare, legal, education, accountancy and engineering. Overseeing the firm's contracts with several professional regulatory bodies, London and Reading-based Nick Leale is regulatory business group head; Bradley Albuery, who divides his time between London and Southampton, leads the professional disciplinary offering, consistently managing complex investigations and presenting cases before Fitness to Practise (FtP) and Conduct and Competence committees; and Graham Miles in Cardiff is a client relationship partner for Teaching Regulation Agency, Education Workforce Council (Wales) and Social Care Wales. At legal director level, Delme Griffiths regularly appears as an advocate in fitness to practise proceedings; Antonia Dowgray is a healthcare disciplinary specialist; James Danks has approximately a decade of experience in assisting regulators and respondents with disciplinary proceedings; and Guy Micklewright acts before disciplinary tribunals in the healthcare, accountancy, legal, teaching and engineering sectors. Experienced partner Clare Strickland returned to the firm in May 2021 from the NMC, where she was deputy director of FtP.
Benefiting from a dedicated corporate offering which is co-headed from Cardiff by the 'pragmatic' Robert Cherry and 'exceptional' James Williams, and also able to draw upon the expertise of lawyers from the same office with tax, banking and regulatory knowledge, should the need arise, Blake Morgan LLP has 'excellent strength-in-depth' and is able to provide 'pragmatic and client-friendly solutions' to public and private sector entities across the spectrum of their transactional needs. Williams has strong ties with the local business community and is regularly engaged in transactions across a myriad industry sectors on both the buy and sell-side, while Cherry is perhaps best-known for his work for companies seeking growth through buy and build strategies. The 'commercial and proactive' Richard Jones also continues to develop a strong following in the market, particularly on behalf of management teams on private equity and venture capital-backed deals. Penri Desscan heads up the firm's commercial offering and has an emphasis on long term, complex, high-value services and supplies contracts.
Blake Morgan LLP's 'highly experienced' 12-strong team advises private and public sector clients across the gamut of commercial disputes, and has the strength-in-depth to be able to provide a degree of specialism. Lee Fisher is focused on representing private sector clients, both in relation to IP disputes, as well as corporate and shareholder litigation. Promoted to the partnership in May 2020, the 'diligent and commercial' Joanne Thompson  heads up the firm's 'very strong procurement disputes practice', which is active for clients challenging failed bids, as well as for the public sector entity putting out the tender. Senior associate Sarah Whittle  is also pivotal to the firm's success in the public procurement space, and has handled a substantial amount of work for NHS England in the defence of procurement challenges. Paul Caldicott co-heads the firm's overarching commercial litigation offering and is particularly well regarded for his use of litigation on behalf of office-holders and financial institutions attempting to secure the recovery of assets in an insolvency context.
Blake Morgan LLP's 'friendly and knowledgeable' three-partner team provides wide-ranging contentious and non-contentious advice to a balanced mix of private and public sector clients in a standalone context, as well as a corporate support function. In addition to her TUPE-related expertise, team head Joanne Davies has a particularly strong track record advising clients in highly regulated industries, including financial services and health and social care, work which often involves significant interaction with the relevant regulators. Although the 'pragmatic and responsive' Paula Kathrens also has a substantial following among clients within the social housing and education sectors, she is perhaps best-known for her representation of health boards in doctor disciplinary cases. The 'commercial and creative' Matthew Smith is the main contact for complex employment disputes involving private and public sector clients (including on doctor disciplinary work), while on the non-contentious front he continues to regularly advise retail clients, including on Covid-related employment considerations.
Blake Morgan LLP
's Wales health, safety and environmental team includes
Claire Rawle
, who heads up the defence team; she works with senior associate barrister
Tom Walker
 and experienced consultant
Robin Havard
, who head up the separate prosecution team.
Under the leadership of the 'informed and insightful' Gillian McCue, Blake Morgan LLP has 'in-depth knowledge of the sector in south Wales', particularly with regard to public/third sector-related pension work for local authorities, central government, social housing associations and further education institutions. Dividing his time between the London and Cardiff offices, Ron Burgess  heads up the firmwide pensions team and advises private sector employers and scheme trustees across a range of ongoing advisory work, as well as in the context of corporate restructurings, mergers and insolvencies.
Headed by Paul Caldicott, Blake Morgan LLP's business support and insolvency team receives a steady pipeline of instructions from insolvency practitioners (IPs) in the region, many of which have complex contentious elements, involving inter alia, tracing claims and misfeasance claims relating to tax avoidance schemes. The team also continues to advise on some complex personal insolvency matters including recently successfully arguing on behalf of the trustees in bankruptcy that the Deed of Trust a bankrupt entered into with his wife transferring his interest in their marital home should be unwound, since it was established when he was bankrupt and not, as was argued, several years prior to the bankruptcy. On the creditor front, the firm also regularly advises numerous banks undertaking security review work, evaluation of enforcement and recovery options.
Headed by Eve Piffaretti, Blake Morgan LLP's multi-disciplinary team provides an 'incredibly knowledgeable' service to public sector entities spread across local/central government, health, social housing and education. Piffaretti is one of numerous lawyers at the firm who is steeped in pure public law knowledge, in her case, particularly as it relates to the health and social care sectors. It is this overarching understanding of the political and administrative environment within which public bodies in Wales work, as well as a specific grasp of Welsh devolved powers (both in terms of advice to Welsh bodies but also helping English entities navigate the complexities of interaction with the all-pervasive public sector in Wales) that truly distinguishes the firm in the area. Public procurement-related advice is also a major strength and the 'knowledgeable and approachable' Simon McCann and Penri Desscan regularly help guide public sector clients through the process of tendering for services. Praised for his 'willingness to take time to understand the issue from every perspective', Graham Miles is a cornerstone of the team by dint of his regulatory and public law-related advice within the healthcare/medical sector, in particular. Miles continues to advise the Human Fertilisation and Embryology Authority across a range of matters, including judicial review litigation and in the context of guidance to licensed clinics relating to the cessation of fertility treatment at the height of the pandemic in order to prevent transmission of the virus. Joanne Thompson 'has very sound commercial and legal judgement', which she imparts on behalf of private sector entities bringing claims, as well as public sector clients defending procurement processes. At an associate level, Sarah Whittle  is developing an excellent reputation defending public bodies (particularly within the healthcare sector) against judicial review challenges.
Led by the 'excellent' Sian Jones, Blake Morgan LLP's team provides a 'highly efficient, engaging and knowledgeable' service to landowners, tenants, developers and property companies across a wide range of disputes, including on the enforcement of covenants, lease renewal proceedings, dilapidation claims and adverse possession matters. Public sector instructions, however, remain a core driver of the practice, including work for the Welsh Government in the defence of CPO claims, from local authorities on lease renewal disputes, and from housing associations across a range of matters, including disrepair claims and anti-social behaviour breaches.
Blake Morgan LLP provides 'competent, prompt and clear advice' to a raft of Wales-based housing associations and a growing number of England-based clients, on housing law and tenant management matters, as well as in relation to their transactional real estate concerns. 'Very attentive' team head Sian Jones provides a 'superb service' to RSLs on their day-to-day housing law issues, in addition to advising on any property litigation which may arise, including on service charge disputes. Jones also has expertise in relation to advising on any anti-social behaviourial issues with tenants and has been particularly active of late providing ongoing training and advice to clients on the ever evolving Covid regulations. The 'exceptional' Louise Howell is the key contact for housing association clients on their transactional property work (including on the acquisition, disposal and refinancing of properties) and is appreciated for her 'outcomes-focused' service. 
Blake Morgan LLP's team provides non-contentious and contentious IP expertise for a fairly balanced mix of public and private sector clients, including an increasing number of retail and media entities. Leveraging his broader commercial litigation skills, team head Lee Fisher is adept at guiding clients through the court process, including securing urgent injunctive relief if necessary. Fisher's remit extends beyond litigation, however, and clients also benefit from expert counselling in relation to patent law and comparative advertising. Senior associate Joanna Corbett-Simmons continues to develop a strong contentious IP offering, particularly on behalf of clients bringing or defending claims relating to copyright, trade mark and design rights.
The Southampton professional negligence team at Blake Morgan LLP represents individuals, NGOs, companies, and trustees regarding sensitive and confidential matters involving a wide range of professions, including solicitors, financial advisers, and construction and property professionals. Richard Portlock leads the team on all matters, extending to areas involving financial professionals and solicitors. He is joined by legal director Michael Colledge and senior associate Heather Welham, who is known for her work relating to regulatory matters, and associate Stephen Cannell.
The Southampton team at Blake Morgan LLP advises both local and international clients on all matters related to agriculture and estates, including agricultural finance, estate planning, and land diversification into renewable energy sectors. Team leader Oliver Sowton acts for landed estates on commercial development and renewable energy-related matters. Senior associate Caroline Lindon-Morris deals with agricultural tenancies, as well as the purchase and sale of farms and agri-businesses. 'Top quality' legal director James Realff joined the team in September 2020.
Blake Morgan LLP has longstanding relationships with high-profile charities, not-for-profits, and local South East charities, advising on a broad range of matters such as governance and safeguarding, creation of Royal Charters, and collaborations between charities and third parties. The team frequently draws on the wider firm's resources in practice areas such as employment, property, and tax to advise clients on the full range of charity-related work. Legal director Ben Brice has significant expertise advising charities on governance and commercial matters, while senior associate Kirsteen Hook has a sgtrong track record of work with not-for-profits.
Blake Morgan LLP's family team is well known for its expertise in resolving financial fallout from divorce, cohabitation disputes and private law children matters. James Davies leads the Oxford team, acting primarily in complex and valuable financial remedies on divorce matters which often involves owner-managed businesses. Senior associate Catherine Morgan works closely with Davies on financial remedies cases and is also experienced in private law children work. Consultant Christine Plews is an accredited mediator adept at dealing with matters with an international element and business interests.
Blake Morgan LLP's private client team offers a full range of traditional succession and tax services, including wills, powers of attorney, estate planning and complex estate administration that incorporates foreign assets and/or business interests. Susannah Treherne leads the team and has considerable expertise in handling issues related to clients' mental capacity and making applications to the Office of the Public Guardian and the Court of Protection. James Greig specialises in trusts, high-end probate and inheritance tax planning. Senior associate Kathryn Woodward acts for the trustees of a local charity on a pro bono basis. Alison Craggs left the firm to join The Burnside Partnership in September 2020.
With offices in Oxford, Reading, and Southampton, Blake Morgan LLP has a sizeable presence in the South East. Its property litigation practice is seen as a go-to among well-known developers and occupiers in the telecoms, retail and social housing industries, as well as the third sector. Reading-based partner Zoe Wright is experienced in matters such as dilapidations claims, lease renewals and exits, tenant defaults and insolvencies. She is particularly noted for her telecoms sector expertise, as is Southampton-based legal director Simon Pestell. Claire Lamkin, who splits her time between the firm's London and Oxford offices, handles a wide range of contentious land development and asset management matters. Also based in Oxford is senior associate Thomas Djan-Krofa, who is a key contact for property disputes in the social housing sector.
Blake Morgan LLP's media work is primarily an offshoot of its excellent IP practice, though the team also has expertise in various other matters such as defamation, publishing ethics and competition law. The group works with clients from the higher education, retail and public sectors on trade mark registration and disputes, while it has also developed a specialism in assisting academic publishers. Practice head Jill Bainbridge focuses on cross-border contentious issues, with defamation being an area of particular focus. Christopher Williams departed the firm in July 2020 to join Clyde & Co LLP.
Marine law specialist Louise Fuller joined Blake Morgan LLP from Lester Aldridge LLP in April 2020. With the firm mainly undertaking matters concerning yachts and superyachts, Fuller specialises in sales and purchases of yachts, as well as disputes.  Elsewhere, the group advises on commercial contracts issues and casualty-related matters such as salvage and the recovery of yachts.
Blake Morgan LLP 's team helped support the NHS response to Covid-19 by advising on matters such as managing UK drug supply and PPPs supporting the development of new drugs. It also continued its longstanding work advising on national inquiries, such as the Infected Blood Inquiry, and advising on complex healthcare transactions. Practice co-lead Bruce Potter focuses on PPPs, transactions, and complex commercial drug procurement deals. In Wales, Eve Piffaretti  advises on the statutory interpretation of health and social care, regulatory law, as well as human rights and equality law. She is also an expert in mental capacity and mental health law. Consultant Richard Jones is a key contact for matters concerning mental health and community care law.
Blake Morgan LLP
 is well equipped to handle personal injury and regulatory work and counts household names including Axa and Air France among its clients. The '
calm and unflappable
' 
Daniel Scognamiglio
leads on the personal injury front from the Southampton office and has been advising on accidents across the EU, US and Latin America, mostly involving catastrophic injuries. He is supported by associate 
Katherine Ettridge
. Turning to regulatory and commercial work,
Ian Skuse
 is a respected name for commercial disputes as well as fraudulent claims involving ticketing. His particular strengths are in airline and travel trade issues.
Blake Morgan LLP remains very active in the regional market for clearing/challenger banks and borrowers, including corporates and not-for-profits. 'User-friendly and solution-oriented' team head Paul Duggan provides a versatile service, which encompasses bilateral as well as syndicated facilities and is particularly recognised for his debt finance work within the healthcare, hospitality and leisure sectors. As well as handling a considerable volume of work for HSBC, including as it relates to Covid-related funding, Duggan recently advised Zip World on a £4.4m development finance facility to support its expansion into south Wales.
Although lacking a standalone Wales-based charity law offering, numerous practitioners within Blake Morgan LLP's Cardiff office assist the firm's Reading team (led by Ben Brice) across a myriad commercial, property and governance matters impacting many Wales-based charities and not-for-profit organisations. Eve Piffaretti is particularly well-versed at advising care and education services-related charities on a wide range of issues specific to their internal policies and procedures, including as it relates to safeguarding issues. Claire Rawle, as head of the professional regulatory team, also handles a significant volume of charities-related mandates, including safeguarding compliance and HSE-related investigations.
'Always very professional and knowledgeable', Blake Morgan LLP's team is a 'safe pair of hands' for private clients, including many high-net-worth individuals, on their wealth planning requirements. Team head Lisa Davies provides 'insightful and clear advice' on high-value estate administration and estate planning, often involving cross-border assets. 'Professional and conscientious' senior associate Nicky Sherrard displays a 'personal touch', which reassures clients going through the often difficult and emotional probate process.
With a core group of five real estate partners based out of Cardiff and also closely integrated with the firm's construction and banking teams, as well as uniquely having access to several in-house surveyors, Blake Morgan LLP is able to provide a 'commercially-minded and expedient professional service' to a range of private and public stakeholders across the full life-cycle of their projects and developments. 'Personable and responsive' team head James Egan has an excellent local profile and exemplifies the firm's varied workflow, being involved as he is on a number of major development matters, joint ventures and property transactions for both public and private sector clients. 'Very knowledgeable and willing to go the extra mile', Geoff Reed has an excellent track record in relation to major development projects, while Nigel Griffiths continues to handle a significant volume of London-based retail leasing work as a result of his longstanding and ongoing relationship with Canary Wharf Group.
Benefiting from 'vast construction contract and procurement-based knowledge', Blake Morgan LLP is well-positioned to advise contractors and developers, particularly in relation to major national and UK-wide projects. The 'exceptional' Joanna Rees takes the lead on most of this work, including on behalf of Tranport for Wales, which she continues to advise across a range of contractual and procurement-related matters. Senior associate Kate Howell  is 'very easy to work with' and is gaining a particuarly strong reputation for her skill at handling a range of construction and engineering disputes for public and private sector clients.
Blake Morgan LLP assists employers and trustees with schemes of various sizes. Ron Burgess  specialises in handling major transactions and pension scheme restructuring projects, while Rupert Graham-Evans handles benefit changes, mergers and security arrangements.
Blake Morgan LLP acts for nearly all of the insolvency practitioners operating in the Thames Valley region, as well as those in London, Bristol, Milton Keynes and Southampton. In addition, the firm's client roster includes banks, directors and investors. Practice head Katie James has extensive expertise in the gamut of formal and informal insolvency arrangements. In 2020, she led the advice to Begbies Traynor as the proposed administrators of a carpentry business on a pre-pack sale. Elsewhere, James has particular expertise in distressed care homes, having previously dealt with the administration of eight different care home groups. The firm also generates insolvency and restructuring work in connection with various other industries, including retail, leisure, manufacturing and utilities. Senior associate Andrew Murphy recently joined from Ogier.
Blake Morgan LLP advises on estates and trusts relating to international issues, as well as on wills copying with Islamic law, high-value trust disputes, and contentious legacy matters relating to charities. Clients include universities, hospitals, and charities. Oxford-based practice leader Stephanie Walls is described as having 'a firm approach with  opponents and a good manner with clients' - she specialises in complex Inheritance Act claims and disputes related to discretionary trusts. In London, Arshoo Singh focuses on trusts and succession matters, will compliance with Islamic law, as well as mental capacity issues.
Led by the 'impressive' Martin Kay, Blake Morgan LLP's London M&A practice focuses on private acquisitions and disposals for a range of corporate clients. Stojan Essex  focuses on high-net-worth individuals, entrepreneurs and owner-managed businesses, while Lawrence Phillips specialises in handling acquisitions and disposals for owner clients and board members. Clients rate Michelle Davenport for her broad transactional expertise, with recent highlights including various cross-border transactions in the financial services and leisure sectors. Sports and corporate finance specialist Dov Katz joined from Greenwoods GRM.
Blake Morgan LLP acts for some of the largest charities, not-for-profit and social enterprise organisations in the UK alongside some smaller local charities. With offices in London, Thames Valley, the South Coast and Wales, the team is well-equipped to advise on a range of complex issues from governance and safeguarding advice to grant making and securitisation. Other areas of expertise include advising on the creation of or amendments to Royal Charters as well as advising on joint ventures and collaborative working arrangements between charities and third parties. Ben Brice leads the team.
Blake Morgan LLP's HE and FE team is widely recognised for its advice on regulatory issues, with governance work, administration issues, education law and charity regulations as key areas of strength. The practice also handles corporate and IP commercialisation work, employment and pensions issues, estate management mandates, health and safety work and student discipline issues, with a niche in advising on overseas campuses. Practice head Matthew Smith has extensive experience in dealing with employment matters, defending claims of unfair dismissal, alleged discrimination and whistleblowing, and TUPE transfers.
Blake Morgan LLP handles a wide range of issues, encompassing transactional matters, litigation, and specialist education tribunal work, acting for maintained, academy, free and independent schools. Areas of expertise include academy conversions, governance issues, M&A and funding arrangements. Sector group head Matthew Smith is a key name for employment work, defending claims of unfair dismissal and discrimination, and whistleblowing proceedings; he also advises on TUPE transfers.
Blake Morgan LLP's planning and environment practice is in a period of growth, expanding into new practice areas including marine planning, DCOs and environmental law. Anita Kasseaan joined the firm from Howard Kennedy LLP in May 2020 to head up the department; her experience of planning and environmental law issues includes the management of environmental liabilities and risks. The team, which also includes legal director Keith Lancaster and Guthrie McGruer, is also strong in heritage, highways, and town and country planning.
Blake Morgan LLP undertakes heavyweight litigation that frequently involves Russia and CIS-based clients. Sarah Rees leads the London commercial litigation team, which includes 'star partner' Justin Weare. Legal director Lucy Edwards leads the practice's insolvency litigation and Proceeds of Crime Act workload. Alex Shirtcliff (previously admitted in the BVI as well as England and Wales) returned to the firm as legal director in 2020 after five years at  Kobre & Kim, and subsequently made partner in May 2021.
Blake Morgan LLP has a particular emphasis on structuring advice relating to the holding and acquisition of UK residential property and owner-managed businesses. It is frequently instructed to advise on tax-efficient structures for property holdings, both from an investment and development standpoint. The team is also skilled at advising on the administration of complex, cross-border estates and trust structures. Helen Bunker leads the team. Arshoo Singh is now at RadcliffesLeBrasseur LLP.
With a particular focus on the technology sector, Blake Morgan LLP is regularly retained by clients from start-ups to multinationals to assist with financial services and IP issues. In addition, the firm has a strong data protection practice. Simon Stokes advises clients on outsourcing arrangements, data protection and software licensing; he is also well-regarded for supporting clients with technology transactions. Associate Charles Mallows is also a core member of the team, having worked on secondment for IBM and Deutsche Bank.
Blake Morgan LLP's financial services compliance team works closely with the firm's corporate and banking departments to advise on new financial products, as well as applications and registrations with the FSMA, PRA and FCA. The group is led from Oxford by Richard Humphreys, who specialises in regulations pertaining to equipment finance leases and motor vehicle finance. Legal director Felicity Rowan, who draws on experience in the FCA's enforcement division, regularly advises clients on their interactions with the regulators, as well as on new financial legislation.
Blake Morgan LLP is adept at representing senior executives and high-net-worth individuals in relation to allegations of bribery and corruption, money laundering and conspiracy to defraud, among others; its investigations work often involves agencies including the SFO, the FCA and HMRC. The practice has additional expertise in confiscation and asset forfeiture matters. Recently promoted partner Mark Jones is the key white-collar crime practitioner in the team, which sits within the wider commercial litigation department led by Sarah Rees.
Flora Grossman is a Resolution accredited specialist in high-net-worth cases and heads the department at Blake Morgan LLP. Grossman receives instructions from various high-profile individuals from the world of sport and film as well as professionals and business owners. The team also receives a steady flow of instructions on Children Act matters. In addition Grossman is a member of the Law Society's Children Panel.
Blake Morgan LLP is on a number of lending panels for clearing banks, investment banks, private banks and non-institutional financiers. The team handles development and agricultural finance and secured and portfolio lending, and has a developing Islamic finance offering thanks to legal director Sophie Shaladi's expertise in the area. Practice head Tony Coyne has strengths in acting for banks, public and private sector clients, and clients based in the Far East.
Blake Morgan LLP >
Firm Profile
At Blake Morgan, we have a reputation for building life-time relationships with our clients helping them to navigate through the commercial affairs and business challenges that affect their organisation as well as advising them on a range of personal issues. As a full service law firm with offices across the UK and a wealth of expertise with over 100 partners and 700 staff, we use our unique blend of technical expertise, broader experience and commercial realism to get the best results possible for our clients – be they small businesses, corporates, individuals, families, government, or not-for-profits. We are trusted by many of the leading players within the areas in which we specialise. This includes international and national corporate organisations, 20 local authorities, central government departments as well as devolved regional government, four major high street and corporate banks, leading supermarkets, and four of the top ten house builders. We also advise over 100 schools, academies and universities on a wide range of legal issues.
Contacts
Administrative and public law: Eve Piffaretti
ADR: Susie Dryden
Agriculture and estates: Oliver Sowton
Banking: Kathryn Shimmin
Charities: Ben Brice
Competition: Richard Portlock
Commercial litigation: Jill Bainbridge (Regions), Sarah Rees (London)
Construction: Richard Wade
Corporate and commercial: Robert Cherry, Alison Patten-Hall
Data protection: Simon Stokes
Debt recovery: Sadak Miah
Education: Matthew Smith
Employment: Joanne Davies
Environment law:  Anita Kassean
Family law: Simon Burge
Financial services: Kathryn Shimmin
Government: Penny Rinta-Suski
Health and safety: Claire Rawle
Health and social care: Bruce Potter
Insolvency and business recovery: Paul Caldicott
IP: Jill Bainbridge
IT:  Simon Stokes
Judicial review:  Joanne Thompson
Mental health: Eve Piffaretti
Outsourcing: Simon McCann
Partnerships: Andrew Miscampbell
Pensions: Ron Burgess
Planning: Anita Kassean
Private client: Helen Bunker
Procurement: Simon McCann
Professional regulatory: Bradley Albuery
Public law: Eve Piffaretti
Publishing: Simon Stokes
Real estate: Philip Jardine
Real estate litigation: Zoe Wright (England), Siãn Jones (Wales)
Retail and leisure: Oliver Sowton
Residential property: Mark Scott
Social housing:  Siãn Jones
Tax:  Cathy Bryant
Travel: Daniel Scognamiglio
Main Contacts
| Department | Name | Email | Telephone |
| --- | --- | --- | --- |
| Managing partner | Mike Wilson | | |
| Chair | Kath Shimmin | | |
| | | | |
Staff Figures
Number of UK partners : 100 Number of other UK fee-earners : 464
Client Testimonials
CLIENT: Sean Taylor
COMPANY/FIRM: Zip World
TESTIMONIAL: "I was delighted with the expertise and advice provided by Blake Morgan who continue to deliver high quality advice, support and commitment to the Zip World group at every stage of the process. I was particularly impressed with their ability to deliver effective and pragmatic advice ensuring that the deal completed within the agreed timescales and it meant that I had confidence that all of the important legal aspects of the deal were being dealt with effectively. I would happily recommend Blake Morgan to others."
---
CLIENT: Sean Owen
COMPANY/FIRM: RNIB
TESTIMONIAL: "Having taken the role as Head of Property for RNIB, I decided to continue to use Blake Morgan solicitors – they had provided legal support to the organisation in all property matters for a number of years before that. The support given to me by James and his team as I established my role, was exemplary. They fully understood how RNIB worked, provided clear, pragmatic and timely advice consistently, and were always available to discuss ideas and ad hoc issues. I can only offer the highest praise to James and his team for the support provided to me and RNIB."
---
CLIENT: Christine Parsloe
COMPANY/FIRM: London Borough of Merton
TESTIMONIAL: "On building projects such as this, combined with the complexities of incorporating a new facility into an existing and improved operational contract it is essential to have a legal team that provides all of the specialisms required. Blake Morgan provided this, ensuring responses were appropriate, timely and 'right first time' so we could keep every element of this project running on time and to budget. Merton now have a new facility and a much improved contractual arrangement with the operator as well as a Family Friendly leisure centre that all our community with love end enjoy for many years to come."
---
CLIENT: Calum Ewing
COMPANY/FIRM: Metrobank
TESTIMONIAL: "Blake Morgan acts as one team to deliver the requirements of our ambitious store roll out programme, providing property, construction, property litigation and planning assistance advice that is always on point. They are commercial, pragmatic and have aligned themselves with our values and vision. They are great team players"
---
CLIENT: Paul Metselaar
COMPANY/FIRM: Ovation Travel Group
TESTIMONIAL: "The team at Blake Morgan were consummate professionals who demonstrated strong commercial awareness of the travel industry that ensured the transaction was efficient and completed against a tight deadline. This was an important deal for Ovation and I would like to thank them for getting it across the line."
---
CLIENT: Terry Musson
COMPANY/FIRM: Amberon Group
TESTIMONIAL: "We have recently worked with Blake Morgan on two separate occasions and in each case we received excellent advice and support one would expect during both transactions. Well done Blake Morgan."
Diversity
At Blake Morgan, our aim is to make a difference for our clients, our people and our communities. We work to ensure that we recognise, support and promote the wide-ranging talents we have within our business, through ensuring that our environment is one that listens, and one where everyone can reach their fullest potential. Our job is to remove barriers to success, and create a platform that enables our people and their talents to drive forward the success of our firm.
That's why we pledge to:
Contribute to a working environment that is without discrimination, accessible, comfortable, healthy, well maintained, welcoming, and free of harassment, victimisation and bullying.
Demonstrate and share a commitment to valuing equality and diversity, and develop attitudes and behaviours that support this.
Challenge what is considered to be unacceptable behaviour, be pro-active with regard to diversity, and take personal responsibility to promote good practice and create change.
Identify individual and firm-wide learning and development needs on equality, diversity and inclusion issues continuously, and undertake relevant training to maintain and improve knowledge and contribute to the learning and development of others.
Consider what may be offensive to others.
Recognise that it is unacceptable to withhold information and knowledge necessary to allow others to undertake their duties.
The Lex 100 Verdict
Blake Morgan is a 'national firm with a strong presence across the UK'. From its offices in Cardiff, London, Southampton, Reading and Oxford, the firm has a 'diverse range of clients' and offers a 'breadth of training opportunities' thanks to the array of practice areas on offer. Several trainees mentioned the 'enjoyable vacation scheme' and the 'friendly and personal approach' experienced at interview, and thought that 'Blake Morgan seemed kinder than some of the larger, more commercial firms'. There is a 'community spirit across the offices' and 'everyone is always willing to help, from associates to partners alike'. Despite the scale of the firm, the personal touch remains: 'they really take an interest in you as an individual and your career as a whole'. Some trainees feel that 'the pay is not on par with other similar-sized firms and doesn't reflect the living costs of the area'. This was raised in relation to the Oxford and London offices in particular. Another concern was the 'limited diversity at senior levels' despite the firm's clear commitment to diversity and inclusion. Nevertheless, trainees really enjoyed 'leading on a client call', 'working on a commercial project directly relating to the government's COVID-19 exit strategy' and 'a client secondment to the Nursing and Midwifery Council'. For many recruits, the worst thing has been having to work from home for a large part of their training contracts but at least Blake Morgan has 'provided a lot of guidance to ensure that new trainees are well supported'. For a friendly firm with a good work/life balance, lots of responsibility and very high-quality work, consider Blake Morgan.