Healys > Brighton, England > Firm Profile
Healys
Offices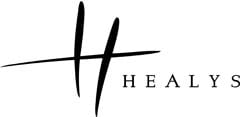 Healys
8 & 9 OLD STEINE
BRIGHTON
BN1 1EJ
England
Healys > The Legal 500
Rankings
When is comes to reputation management, Healys is one of the leading firms in the region. Based in Brighton, the group is consulted by a number of high profile individuals from the film, television and finance sectors to represent them in defamation proceedings. Nicholas Taylor is the primary practitioner in this regard, while also advising on trademark infringement, professional negligence and fraud issues. Non-contentious work is led by Andrew Sparrow and often involves assisting digital media companies with software development agreements and licensing.
Other key lawyers:
Testimonials
'The Team we dealt with was very efficient, friendly and helpful'
'I valued their honesty, subject knowledge and efficiency of reply'
At Healys, the partners collectively have more than 50 years of experience handling medical negligence and personal injury claims. Managing partner Dino Skinner, who is a personal injury specialist, has particular expertise in fatal accident claims (including related inquest hearings), and claims involving injuries to cyclists, as well as amputation and spinal injury cases. Trevor Henley, who is the head of insurance litigation, generates a strong flow of work from large insurance companies. Jonathan Austen-Jones is a noted expert in medical negligence cases, with a workload spanning claims over misdiagnosis and delayed diagnosis, inappropriate treatments, lack of informed consent, oncology and infant deaths.
Practice head(s):
Dino Skinner; Trevor Henley; Jonathan Austen-Jones
Testimonials
'The team at Healys (Brighton) were superb. I had a complicated medical negligence claim and a specific partner at Healys (Brighton) took the lead. This partner was very knowledgeable, and his expertise gained for me a substantial settlement.'
'From day one, I felt supremely confident that my claim would be successful, and my claim was was successful. I can not give enough praise to how Healys managed and ran my claim. This supreme confidence was down to the partner who handled my claim from day one through to settlement.'
'Our case was a very sad and distressing one. Our family were supported at one of the most horrendous of times with such empathy and skill.'
'I dealt with Jonathan Austen-Jones and his secretary and the care compassion and support gave me total confidence that my claim was justified and they were doing all that was possible for a positive outcome.'
'Healys is a solid and reliable firm providing good quality service to lay clients who have complex claims.'
'My main experience is of the work of Jonathan Austen-Jones, head of clinical negligence. He gives each case great attention to detail and also provides the claimant client with compassionate but always realistic advice.'
The corporate and commercial team at Healys is based in Brighton; clients are drawn from the IT, childcare, technology and media and entertainment sectors. The team is headed by Karen Lord, who offers the full range of corporate and transactional services. Consultant solicitor Samantha Oakley joined the team in January 2021 and has expertise in commercial work for technology, media and creative companies.
Testimonials
'Easy to work with and direct, timely advice. Able to introduce other professionals as needed in a deal. Willing to agree a cap on fees from the beginning.'
'Karen Lord is approachable and gives direct advice. I was very happy with the service.'
Key clients
Shareholders of Madgex Holdings Limited
Churchlake Care Group
Bread Ahead Limited
Brighton Gin
The Monarch Partnership
Tinysaurus Nursery Group
Push Group Limited
Work highlights
Advised the shareholders of Madgex Holdings Limited on the sale of the Madgex Group to John Wiley & Sons, Inc.
Advised the Churchlake Care Group on a series of transactions involving the purchase of the Lakeland Care Services Group which was financed by new funding facilities provided by ThinCats.
The commercial litigation team in Healys LLP is based in Brighton, but has a wide reach, with clients based across the UK and internationally. The team acts for a wide range of clients, including estate agents, specialised mortgage lenders and private individuals, providing support in all types of disputes. David Bailey leads the team with experience in professional negligence claims, finance and fraud. Nicholas Taylor  has particular expertise in media law and disputes involving public figures.
Other key lawyers:
Testimonials
'The team clearly have a wealth of experience in this field and were able to utilise it to good effect in my case. Their very strong success rate was very reassuring. They were able to develop good and effective working relationships with my other advisers.'
'This commercial practice punches well above its weight as a smallish firm. It delivers excellent work and service at a level that competes well with the London firms. It has a London office which also means that it can deliver support on cases more easily in the High Court jurisdiction.'
'An excellent firm with a vast range of specialist knowledge and experience. A very collaborative, dynamic and modern way of instructing counsel which i find very effective.'
'David Bailey has kept me fully updated with the progress of my case. I feel that he has handled it with sensitivity and professionalism, and although we are not yet at a resolution, I am still confident that I am in good hands.'
'David Bailey is an excellent lawyer and very effective with more demanding clients. He takes a grip on the case and plans and executes strategy from the outset, so the case develops with a focused, lean approach.'
'The stand-out partner is David Bailey. David is vastly experienced but remains extremely approachable and takes time to listen to appreciate each critical issue. David provides effective tactical, commercial and pragmatic advice, in a clear and calm manner.'
'Nicholas Taylor is a very experienced and good litigator, who knows how to get good results for clients. Easy to work with, a good ear to his client's concerns.'
Key clients
Monmouthshire Building Society
Healys LLP
Avison Young
Saltdean Lido
Work highlights
Acting for the Saltdean Lido regarding a claim against the pool contractor, building contractor and project manager for work of an unsatisfactory standard and who are having to resolve many defects as a result arising out of the restoration of the outdoor swimming pool and changing rooms.
Acting for Healys LLP in a claim against a former client for costs under a Conditional Fee Agreement where the client settled the claim after the agreement had been terminated and received the settlement money direct.
Acting for the Monmouthshire Building Society in a range of disputes including mortgage possession claims, advising on the appointment of LPA/Fixed charge receiverships.
Healys LLP's 'prompt, dedicated and focused' team is experienced in all areas of immigration and nationality law and handles a wide variety of visa issues from initial application to appeals. Senior partner Marios Pattihis now heads up the department following the departure of Omar Shams in early 2021; Pattihis has notable expertise in advising high-net-worth individuals looking to invest in the UK. Solicitor Nagesh Jain is also praised by clients.
Other key lawyers:
Testimonials
'Healys is a very reliable caring firm, which conducts its business in a professional manner, reply to any inquiries in a professional honest and helpful way.'
'The team used to listen to all my requirements, gave me the right advice and was always there when I needed help.'
'The team was great to work with during the process of sponsoring some employees. They were patient, able to explain the process and continuously made themselves available to answer both my questions and the questions of our employees. They were very personable throughout the process.'
'Prompt, dedicated and focused.'
'I worked with Nagesh Jain, who assisted me with an immigration matter. I was very pleased with the services provided. I felt that he was extremely professional, kept great communication, was timely in response to questions, and kept us to our deadlines. He was outstanding and I would highly recommend him and the entire Healys team.'
'Nagesh Jain is extremely patient & calm, even when there was some difficulties during the process, which gave me confidence.'
'Very professional and experienced team that provide various solutions.'
'We worked closely with Nagesh Jain through the entire process. He was always informative and knowledgeable.'
Work highlights
Handled the extension of a Representative of an Overseas Business Visa for a client with dependents.
Advised on a Tier 1 Investor Visa.
Assisted with the extension of a Visit visa and switch to a Tier 2 General Visa.
Claimant-focused Healys LLP advises clients on claims against a range of professionals, including solicitors, barristers, architects, surveyors, financial advisors and accountants, with a significant amount of its work centred around claims against solicitors.  Robert Johnson has previously acted for defendants, providing him with an advantageous skillset regarding claimant work. David Bailey handles claims for financial institutions against solicitors and valuers, and also acts for individuals against accountants, financial advisers, wealth managers and barristers.
Testimonials
'Quick response and very efficient in the handling of files. Dedication towards the client and the ability to see and understand the client's needs. The ability to foresee future costs; and a well planned strategy.'
'Exceptional care, attention and professionalism. Healys has excellent strength in depth and offer quality advice.'
'The work and advice Robert Johnson has given me over the last few years has been first-class.  His advice has always been well thought through and assesses risk in terms of action throughout. I have never used a competitor and I don't expect to have to.'
'David Bailey's City experience shines through in his advice and work.'
'Robert Johnson was very transparent in communicating his strategy with us and his regular updates on the status of our claim. He took off our shoulders all the work and we were very pleased with the final outcome.'
Key clients
Roskill Advisors (Cayman) Limited
Alternative Real Estate Ltd
Work highlights
Acted for Roskill Advisors (Cayman) Limited and Alternative Real Estate Limited regarding a claim against a firm of solicitors and its three individual partners for professional negligence.
Acted in a claim against Clydesdale Bank, Alder King and Stags (estate agencies) relating to the sale at undervalue of a substantial Georgian mansion in Somerset.
Healys >
Firm Profile
Healys is a full-service law firm that provides its clients with professional and commercially sound legal advice.
The firm: Healys is a leading UK law firm with international reach. It takes an entrepreneurial approach, not just meeting objectives, but proactively enhancing opportunities. Founded over 40 years ago, the firm combines a seasoned perspective and experience with creative legal solutions. Its partners are at the top of their fields and enjoy innovating to support the success of their clients.
The firm's client base is a mix of corporate entities, SMEs and high-net-worth individuals. In recent years, senior partner Marios Pattihis has led the expansion of Healys' international practice and the firm now deals extensively in the CIS Russia and Asia Pacific regions, as well as in Pakistan, Italy and Cyprus.
Types of work undertaken:
Corporate & Commercial: Healys' Corporate & Commercial team is equipped to handle a full range of corporate transactional work for UK and international clients. The team has an extensive network of professional contacts, ensuring that appropriate expertise and advice is provided for each transaction, and every client receives an efficient service tailored to their needs. The firm's corporate services include; corporate (private and public) M & A, corporate and partnership structures, funds, corporate governance and regulatory compliance, private equity, reorganisation and restructuring, partnerships and LLPs, and joint ventures and collaborations.
Immigration: Healys specialises in all areas of UK immigration and nationality law. The firm's services extend from lodging an initial application with the relevant immigration authorities through to appeal when necessary, providing a comprehensive service for clients.
Litigation: The team regularly advises small to medium-sized commercial and private clients who require advice on complex and high-value litigation matters. In addition to mainstream commercial litigation, areas of expertise include: arbitration and mediation, asset protection and recovery, banking, commercial litigation, factoring, fraud, insurance claims, landlord and tenant protection, professional and disciplinary tribunals. The firm also operates in a number of specialist sectors that include insurance, media and entertainment, contentious probate and a focus on international disputes and arbitration.
Personal injury/Clinical negligence: Healys has a dedicated personal injury team with experienced lawyers and staff that specialise in the field. The firm deals with cases of work-related injuries, car accidents, slip or trip accidents, motorcycle accidents, injuries from faulty products, food poisoning, industrial diseases, mismanaged cosmetic surgery, or any other personal injury incident in which the victim was not at fault or only partially at fault. The team has many years' experience in representing clients who have suffered from catastrophic injuries which have life-altering consequences, such as amputations, acquired brain injury, spinal injury and clinical negligence.
Professional negligence: Healys has more than 20 years' experience of advising businesses and individuals on negligence claims against professionals. The firm has an outstanding reputation for success and the necessary experience and expertise to achieve the best possible outcomes for their clients. We advise on claims against most professionals including solicitors, barristers, accountants, surveyors, financial advisers, project managers, planning consultants and architects.
Real estate: The real estate team has continued to build a strong reputation in the market and deals with a large amount of UK residential and commercial property transactions. The team represents companies, institutions and individuals, both in the UK and overseas, seeking property advice. The team advises on a range of matters that include: real estate finance and investment; freehold purchase and sale of commercial and residential properties; site acquisitions, disposals and development; remortgages; lease extensions; transfers of equity; auction sales and purchases.
Main Contacts
| Department | Name | Email | Telephone |
| --- | --- | --- | --- |
| Senior Partner | Marios Pattihis | | 020 7822 4000 |
| Personal Injury | Dino Skinner | | 01273 685 888 |
| Real Estate | Kiri Kkoshi | | 020 7822 4000 |
| Media & Entertainment | Nicholas Taylor | | 01273 685 888 |
| Property Disputes | Mark Davies | | 020 7822 4000 |
| Litigation | David Bailey | | 01273 685 888 |
| Professional Negligence | Robert Johnson | | 020 7822 4000 |
| Corporate & Commercial | Karen Lord | | 01273 685 888 |
| Commercial Property | Gary Wainwright | | 020 7822 4000 |
| Employment | Allison Grant | | 020 7822 4000 |
| Insurance | Trevor Henley | | 01273 685 888 |
| Immigration | Nagesh Jain | | 020 7822 4000 |
| IT & IP | Andrew Sparrow | | 020 7822 4000 |
| Leasehold Services | Daniel Winslow | | 020 7822 4000 |
Staff Figures
Number of UK partners : 16 Number of other UK fee-earners : 41
Languages
Cantonese Mandarin Arabic Urdu Greek Italian Spanish German English Polish Bengali Lithuanian Russian
Memberships
Law Society of England and Wales IBA (International Bar Association) British Franchise Association Institute of Directors Law Society Personal Injury Accreditation The Law Society's Conveyancing Quality Scheme (CQS)