Healys > Brighton, England > Firm Profile
Healys
Offices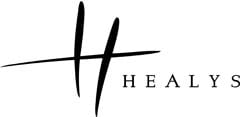 Healys
8 & 9 OLD STEINE
BRIGHTON
BN1 1EJ
England
Healys > The Legal 500
Rankings
Specialists in reputation management and TV production work,
Healys
is led by
Nicholas Taylor
who is '
one of the top lawyers in the UK
' and advises high-profile individuals and celebrities as well as companies on media law issues. Associate
Samantha Oakley
 leverages her experience as an in-house counsel for her broad commercial practice, advising clients on production, social media, and related issues such as data protection.
Other key lawyers:
Testimonials
'Personal service and always contactable 24 hours very professional and care.'
'Mobile phones always contactable – Nicholas Taylor goes beyond the job to help and call to make sure all is OK. A very personal service. It's a unique service offered.'
'Nicholas Taylor – very good litigator and commercially aware. Always patient and humorous however challenging the case or client.'
'Humanity! Support you in every way….talented people. It is very diverse … representing Brighton at its best.'
'Nicholas Taylor is one of the top lawyers in the UK … he knows everything!'
Healys
' Brighton-based corporate and commercial team, led by
Karen Lord
, focuses mainly on owner-managed SME businesses and has particular expertise in the IP/IT, care homes, and childcare sectors. In the past year, the team have also dealt with data protection matters and the implementation of the new IR35 rules.
Other key lawyers:
Andrei Baev; Samantha Oakley
Testimonials
'The firm is well represented in numerous areas of law, as well as geographically location.'
'I found the individual allocated to my query to be very knowledgeable and easy to deal with and to converse with.'
'Very flexible and always available people.'
'Availability, flexibility, interested in understanding my needs.'
Key clients
Tinysaurus Nurseries Limited
Brighton Gin
Eamonn Fogarty
Patrick Aylmer
Majestic Securities Limited
Bread Ahead
Legacy Events
Crossfader Limited
On Your Game
Work highlights
Advised the founder and managing director of The Learning People on its Management Buy-out backed by Cow Corner.
Advised the shareholders of Brookland Computer Services Limited on the sale of the company to managed IT Services provider CMI.
Advised BreadAhead on the franchising of its new stores, including in Saudi Arabia.
Healys
' Brighton dispute resolution team is '
very professional and always prompt to respond
. ' Team head
David Bailey
has vast experience in professional negligence claims against solicitors, valuers, accountants, financial advisors, wealth managers, and barristers.
Nicholas Taylor
 specialises in media law and disputes involving public figures, representing many high profile international and celebrity clients.
Testimonials
'Healys worked for us in a very complicated case. They acted in a very polite, friendly and professional manner at all times but were not afraid to say when we were, in their opinion, straying from achieving their legal directions to win the case. Obviously when the case was against another firm of solicitors they stood out and showed how a case should be run and controlled.'
'They provide sound advice and listen very carefully. I like the fact that each issue or query is attended almost immediately and they are always available over the phone or Zoom. I'm working with David Bailey, who is highly professional and always makes sure we are both on the same page before taking any action.'
'They bring London quality to the South Coast.'
'David Bailey was extremely good, professional and knowledgeable, and controlled the case extremely well, dealing with other solicitors very well and when it came to dealing with the insurance companies representing the other solicitors and barrister we were pursuing he was supreme and won us the case against them.'
'Nick Taylor always acts swiftly and gives me his very personnel attention at all times; which I appreciate very much.'
Key clients
Monmouthshire Building Society
Saltdean Lido
Louis Adams
Work highlights
Acting for the Lido in relation to a claim against the pool contractor, building contractor and project manager for work of an unsatisfactory standard and who are having to resolve many defects as a result arising out of the restoration of the outdoor swimming pool and changing rooms.
Acting for the Monmouthshire Building Society in a range of disputes including mortgage possession claims, advising on the appointment of LPA/Fixed charge receiverships.
Acting for the defendant in a claim by the executors of the estate of his late brother in respect of the beneficial ownership of a property in Brixton.
Healys
handles complex matters related to road traffic accidents and injuries in the workplace. The Brighton-based practice is led by
Dino Skinner
, who specialises in personal injury claims, particularly cases concerning fatal accidents, injury to cyclists and amputations. His work also involves supporting those who have had life-changing injuries and are now trying to get their lives back.
Testimonials
'Paul Keown knows his cases inside out.'
'Paul Keown has worked on the defendant side and can see cases from both sides – he understands the commercial realities underlying litigation in this area. As a result he has good overall judgement.'
'An excellent and well run personal injury and clinical negligence practice. Efficient staff and first rate partners.'
'Paul Keown, partner, is very bright and on the ball. Commercially minded and creative.'
Healys LLP
has an established practice focused on claimant based work, covering legal, financial and construction professional negligence. Team head
Robert Johnson,
who has now been at the firm for over 17 years, has a wide range of experience dealing with claims against solicitors, barristers and litigation funders.
David Bailey
 has a good track record acting for claimants against legal and financial professionals.
Testimonials
'We took a professional negligence claim to Healys on the recommendation of a friend who had had a successful outcome from them on her own claim. We had previously had a bad experience with another firm of solicitors which had taken a whole year to achieve very little. But from the very start of our relationship with Healys we were impressed and reassured by the diligence, professionalism and pragmatism of their team. Going to law is never a comfortable experience for the layman, but we felt from the very start that we were in excellent hands, and the final outcome fully justified our confidence.'
'Robert Johnson immediately got to grips with the issues. Until our matter was concluded he kept absolutely on top of things, pushing hard to get us a settlement, and copied us in to everything as matters developed. We were impressed at how thorough and tenacious he was. His whole attitude was immensely encouraging and reassuring, and in the end he achieved a very successful outcome for us. We were extremely pleased with all our dealings with him and his firm.'
'Fast and effective communication, impressive understanding of law, procedures and process. I just wish I had found out about them earlier!'
'I worked with Robert Johnson – he was always very fast to respond, clear in terms of my expectations and was able to advise me on the process and the most likely outcome. The result of my claim was exactly as predicted, although it turned out even better.'
'I can only stress how impressed I was with Robert Johnson – I will not hesitate to instruct Healys for any future legal requirements.'
'Fabulous law firm, so efficient and easy to work with These people know their craft and walk the extra mile for you.'
'I cannot sing high enough praises of Robert Johnson, For courtesy, honesty, attention to detail, concern for client and sense of fairness. Not only from a professional legal services perspective, but also from a communication perspective which was second to none. I truly believe that if I had used Robert service from the outset, I would have certainly had a more favourable outcome, rather than spending valuable time and money on poor legal advice and service from previous law firm.'
Key clients
Gravitas & CIE International
Paratus AMC
Monmouthshire Building Society
Landbay Partners Limited
Roskell Lagra Limited (Mr Sheyi Banjo)
Gorse Irwin Limited (Mr Sheyi Banjo)
Work highlights
Acted on claim against a firm of solicitors arising out of the fact that in acting for the client in his intended purchase of the property, they transferred the purchase monies of £270,000 to the conveyancers purportedly acting for the sellers, but did not obtain for the client the property, or take any (proper) steps to ensure that the sellers solicitors had carried out sufficient due diligence on the parties for whom it acted.
Acted on claim against a firm of architects arising out of the manner in which they dealt with the demolition of a then existing building and the erection of a detached single two-storey dwelling with access, parking and amenity at the client's property in failing to ensure compliance with planning permission/building regulations.
Acted on a claim against a firm of solicitors arising out of the manner in which they handled the client's arbitration proceedings in a $20m claim against a Chinese company under the Hong Kong International Arbitration Centre Administered Arbitration Rules.
super knowledgeable, punctual and thorough
' team at
Healys LLP
is led by
Kiri Kkoshi
 who acts for a broad range of clients from high-net-worth individuals to property developers and banks.
Healys >
Firm Profile
Healys is a full-service law firm that provides its clients with professional and commercially sound legal advice.
The firm: Healys is a leading UK law firm with international reach. It takes an entrepreneurial approach, not just meeting objectives, but proactively enhancing opportunities. Founded over 40 years ago, the firm combines a seasoned perspective and experience with creative legal solutions. Its partners are at the top of their fields and enjoy innovating to support the success of their clients.
The firm's client base is a mix of corporate entities, SMEs and high-net-worth individuals. In recent years, senior partner Marios Pattihis has led the expansion of Healys' international practice and the firm now deals extensively in the CIS Russia and Asia Pacific regions, as well as in Pakistan, Italy and Cyprus.
Types of work undertaken:
Corporate & Commercial: Healys' Corporate & Commercial team is equipped to handle a full range of corporate transactional work for UK and international clients. The team has an extensive network of professional contacts, ensuring that appropriate expertise and advice is provided for each transaction, and every client receives an efficient service tailored to their needs. The firm's corporate services include; corporate (private and public) M & A, corporate and partnership structures, funds, corporate governance and regulatory compliance, private equity, reorganisation and restructuring, partnerships and LLPs, and joint ventures and collaborations.
Immigration: Healys specialises in all areas of UK immigration and nationality law. The firm's services extend from lodging an initial application with the relevant immigration authorities through to appeal when necessary, providing a comprehensive service for clients.
Litigation: The team regularly advises small to medium-sized commercial and private clients who require advice on complex and high-value litigation matters. In addition to mainstream commercial litigation, areas of expertise include: arbitration and mediation, asset protection and recovery, banking, commercial litigation, factoring, fraud, insurance claims, landlord and tenant protection, professional and disciplinary tribunals. The firm also operates in a number of specialist sectors that include insurance, media and entertainment, contentious probate and a focus on international disputes and arbitration.
Personal injury/Clinical negligence: Healys has a dedicated personal injury team with experienced lawyers and staff that specialise in the field. The firm deals with cases of work-related injuries, car accidents, slip or trip accidents, motorcycle accidents, injuries from faulty products, food poisoning, industrial diseases, mismanaged cosmetic surgery, or any other personal injury incident in which the victim was not at fault or only partially at fault. The team has many years' experience in representing clients who have suffered from catastrophic injuries which have life-altering consequences, such as amputations, acquired brain injury, spinal injury and clinical negligence.
Professional negligence: Healys has more than 20 years' experience of advising businesses and individuals on negligence claims against professionals. The firm has an outstanding reputation for success and the necessary experience and expertise to achieve the best possible outcomes for their clients. We advise on claims against most professionals including solicitors, barristers, accountants, surveyors, financial advisers, project managers, planning consultants and architects.
Real estate: The real estate team has continued to build a strong reputation in the market and deals with a large amount of UK residential and commercial property transactions. The team represents companies, institutions and individuals, both in the UK and overseas, seeking property advice. The team advises on a range of matters that include: real estate finance and investment; freehold purchase and sale of commercial and residential properties; site acquisitions, disposals and development; remortgages; lease extensions; transfers of equity; auction sales and purchases.
Main Contacts
| Department | Name | Email | Telephone |
| --- | --- | --- | --- |
| Senior Partner | Marios Pattihis | | 020 7822 4000 |
| Personal Injury | Dino Skinner | | 01273 685 888 |
| Real Estate | Kiri Kkoshi | | 020 7822 4000 |
| Media & Entertainment | Nicholas Taylor | | 01273 685 888 |
| Property Disputes | Mark Davies | | 020 7822 4000 |
| Litigation | David Bailey | | 01273 685 888 |
| Professional Negligence | Robert Johnson | | 020 7822 4000 |
| Corporate & Commercial | Karen Lord | | 01273 685 888 |
| Commercial Property | Gary Wainwright | | 020 7822 4000 |
| Employment | Allison Grant | | 020 7822 4000 |
| Insurance | Trevor Henley | | 01273 685 888 |
| Immigration | Nagesh Jain | | 020 7822 4000 |
| IT & IP | Andrew Sparrow | | 020 7822 4000 |
| Leasehold Services | Daniel Winslow | | 020 7822 4000 |
Staff Figures
Number of UK partners : 16 Number of other UK fee-earners : 41
Languages
Cantonese Mandarin Arabic Urdu Greek Italian Spanish German English Polish Bengali Lithuanian Russian
Memberships
Law Society of England and Wales IBA (International Bar Association) British Franchise Association Institute of Directors Law Society Personal Injury Accreditation The Law Society's Conveyancing Quality Scheme (CQS)