BDB Pitmans > Cambridge, England > Firm Profile
BDB Pitmans
Offices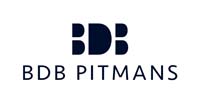 BDB Pitmans
4th Floor
50/60 Station Road
CAMBRIDGE
CB1 2JH
England
BDB Pitmans > The Legal 500
Rankings
BDB Pitmans has 'a mix of diverse legal minds and has a great depth of experience'. In Cambridge, the firm has two vastly experienced partners in James Stephen and Duncan Walker, who are 'a particular pleasure to work alongside'. They work with partners across the firm's office network to advise technology companies in Cambridge, as well as a broad range of SMEs and multinational corporations. Their recent highlights include the multimillion-pound sale of DAI to the Kion Group, acting for the selling shareholders.
BDB Pitmans is a strong player in the charities sector nationally and it now has significant capability in its Cambridge office. Clients remark that it has 'excellent charity expertise and great depth of knowledge across all types of social enterprise'. Senior associate Kate Parkinson, who joined from Bristol firm VWV and is 'a consummate professional, very well read, friendly and super responsive', was recently elected to the Executive Committee of the Charity Law Association. Lucinda Brown, who joined from HCR Hewitsons in 2020, provides charitable trust litigation expertise, while legal director Emma Roche is 'a great support during protracted negotiations'.
BDB Pitmans in Cambridge recently hired head of will and trust disputes Lucinda Brown from HCR Hewitsons in early 2020. Leveraging the firm's national reputation in private wealth matters, the firm is now building its reputation for private client disputes in East Anglia. Clients describe Brown as 'highly competent, pragmatic and client-focused'. As head of the private wealth disputes practice, she handles both domestic and cross-border matters for high-net-worth individuals.
BDB Pitmans has increased its workload for high-net-worth individuals not only in East Anglia, but also across the UK. Lead partner Roopa Ahluwalia now leads the firm's national family law practice, which is prominent in high-value financial disputes and complex Children Act proceedings. Clients describe 'a professional firm with an approachable nature that genuinely cares about its clients and is always striving to achieve the best possible outcome'. Others note that that Ahluwahlia is 'a very thoughtful and insightful lawyer who grasps complex dynamics quickly and offers both sensitive and pragmatic advice with a very relaxed, confident and reassuring manner'.
BDB Pitmans is praised for its 'valued and informative support, and great eye for commerciality'. Though the practice in Cambridge is small, it has established a strong presence since its launch in 2017, particularly in landlord and tenant matters for corporate occupiers, commercial and residential developments for both landowners and developers, and advice on property portfolios. The firm is also an industry leader in matters relating to Transport Works Act Orders. Simon Burson leads the practice, in which legal directors Katy Klingopulos and Emma Roche are key practitioners.
With an ability to handle public and private M&A, BDB Pitmans continually fields instructions from a range of clients including private equity houses, construction companies, logistics groups and technology infrastructure stakeholders. Practice head Philip Lamb is regularly a lead adviser on public and private M&A transactions for TMT companies, while Nick McCarthy specialises in private equity and financial services mandates. Tessa Trevelyan Thomas, who is noted for her considerable experience in public takeovers, is a driving force behind much of the firm's transactional work.
BDB Pitmans is recognised for its substantial experience in all areas of charity regulation such as safeguarding, serious incident reporting and all governance matters. It also boasts considerable capabilities in advising on mergers, restructuring and insolvency as well as experience in advising on data protection issues and legacy disputes. Other core areas of expertise  include dealing with investigatory work, coroners' inquests as well as reputation management and public affairs. Penny Chapman heads the team that includes Jonathan Brinsden who routinely handles cross-border matters, social impact investments and NHS charity regulation. Nicola Evans is another key figure. Simon Weil is now at Charles Russell Speechlys LLP.
BDB Pitmans continues to act for UK and international private clients, their trustees and family offices. The versatile team that is led by Alastair Collett  advises on estate planning, succession law, wills and the administration of estates. It is also adept at advising entrepreneurs and advising on the structuring and co-ordination of the affairs of international families. The practice frequently advises on the structuring of real estate assets too. Other strengths lie in providing regulatory law advice in terms of compliance with a whole raft of reporting regimes. Senior partner Helen Ratcliffe is highly rated. Simon Weil left the firm to join Charles Russell Speechlys LLP.
BDB Pitmans advises local authorities and bodies on matters including major transport schemes and the establishment of new regional government entities. Practice leader Mark Challis is known for his work on compulsory purchase matters, as well as highways and environmental law. Parliamentary Agent David Mundy focuses on advising on local authority powers and public procurement, while partner Nick Evans advises on major infrastructure projects.  Angus Walker deals primarily with development consent orders on major infrastructure projects, while  partner Tom Henderson and legal director Rahul Bijlani are key contacts regarding Clean Air Zones and road user charging schemes. In May 2020 Nick Brown retired from practice.
BDB Pitmans houses one of the UK's leading infrastructure planning practices and is best known for advising on DCOs for NSIPs, orders under the Transport and Works Act, and the Harbours Act. The sizeable team is led by Mark Challis, who has established strong client relationships leading to repeat instructions from major clients like Transport for London. 'First-rate practitioner' Angus Walkeris a well-regarded specialist in DCO applications and leads on some of the firm's major promotions. Sarah Clark and Tom Henderson continue to be instructed by Highways England, with Henderson also working on matters related to air quality by way of clean air zones and other measures being pursued by local authorities.
BDB Pitmans is a strong choice for advice on the acquisition and sale of residential properties in prime and super-prime central London, and it is also renowned for its work in relation to rural properties and landed estates. Under the leadership of Hema Anand, the team attracts a significant amount of work from high and ultra-high-net-worth individuals, corporates, investors and trusts. Beyond transactional matters, the group is sought after for advice on lease extensions and enfranchisement, as well as refinancings and property management issues. John Stephenson is a leading expert in leasehold reform, and he also handles significant refinances of property portfolios. Tristan Ward, who leads the landed estates and agriculture team, has more than 20 years of property experience.
BDB Pitmans' Southampton corporate practice is headed by Sean Kelly, a seasoned transactional and private equity lawyer, who fields a regular stream of instructions from clients across sectors including leisure, travel, TMT, marine and transport. In recent months, the firm has been engaged on mandates ranging from strategic acquisitions, to buyouts and demergers. Oliver Kelly is noted for his experience with venture capital trusts and corporate reorganisations, the latter of which has proved a key work stream since the outbreak of the pandemic. .
The corporate team at BDB Pitmans has particular expertise in private company M&A, with an increasing focus on private equity and cross-border transactions. Leading the teams in Reading and Southampton, Oliver Pilkington has broad experience advising on a wide range of transactions, specialising in equity capital markets and M&A. Stephanie Perry is another key practitioner, with her corporate work focusing on management buy-outs and buy-ins, shareholder agreements and joint venture arrangements. Solicitor Daniela Munro is one to watch, working with Pilkington on several of the firm's major transactions.
The Reading team at BDB Pitmans primarily focuses on divorce and financial matters, as well as advising on pre and postnuptial agreements and Trusts of Land disputes. Practice head Matthew Heyworth acts for high-net-worth individuals and has particular expertise in dealing with entrepreneur business owners and high-profile individuals from the worlds of sports, entertainment and politics. The practice also has a growing niche for complex private law children work led by legal director Claire Burton. Former Gateley Plc partner Owen Reynolds joined the team as a consultant in summer 2021.
The team at BDB Pitmans advises on a wide range of real estate matters, including property asset management work and property litigation. The Reading team is also experienced in large-scale residential developments, with Marcus McCluggage leading in this area, regularly acting for housebuilders and promoters. Delphine Mehouas and Sarah Potter are also key practitioners in Reading, with Mehouas advising on commercial and residential property matters and Potter focusing on landlord and tenant work, including student accommodation issues. Paul Brame left the firm to join Bower & Bailey in May 2020. Jonathan Fewster leads the group from the London office.
BDB Pitmans
' full-service offering sees the team handling site acquisitions, planning and procurement matters and disputes – both in mediations and at the Technology and Construction Court. The firm regularly receives instructions from clients in the design and leisure sectors, including several high-value hotel refurbishments, construction financings, and associated adjudications. Dual-qualified solicitor and barrister
Karen Kirkham
– who also serves as Chair of Joint Contracts Tribunal – heads the construction practice, which also includes veteran construction litigator
David Gwillim
, who has a particular focus on marine engineering work.
Holly Hampton
is also recommended.
The team at
BDB Pitmans
regularly advises on mixed-use projects, highway agreements and planning appeals for key regional developers, heritage organisations, and local authorities. Practice head
Cristina Daniels
handles residential and mixed-use developments for various national housebuilders, and is an experienced adviser on highway rights of way, village greens, and assets of community value. 
Chris Holmes
is noted for his broad experience in residential, mixed-use, and infrastructure work. All named lawyers are based in Reading.
The team at BDB Pitmans has a strong practice advising on general parliamentary work and the promotion and opposition to infrastructure schemes and private bills.  Its experience includes advising in relation to Development Consent Orders, Transport and Works Act Orders, and hybrid bills for HS2. Practice leader Mark Challis has particular expertise in compulsory purchase and highways law. Parliamentary agents Angus Walker, Nick Evans , David Mundy and Sarah Clark advise in relation to matters such as transport and ports infrastructure schemes, private bills and hybrid bills. Legal director Rahul Bijlani has experience of matsters such as road user charging schemes, while  Mustafa Latif-Aramesh deals with private bill promotions. Nick Brown retired from the partnership in 2020 but remains with the firm as a consultant and parliamentary agent.
BDB Pitmans is well known for handling complex high-value litigation for blue-chip national and international businesses. The team has particular strengths in IT disputes, acting for both Thames Valley-based and US-based software companies. Phil Smith has recently stepped up to become firmwide head of litigation and specialises in a range of contractual and tortious claims. Former practice head Tim Clark

, a member of the firm's executive board, focuses on complex litigation and injunctions for company law-related claims. David Gwillim leads the contentious construction and engineering practice.
BDB Pitmans has amassed considerable experience in handling buy-in transactions, GMP conversions and equalisation projects. In addition, it is well-known for assisting clients with non-cash funding arrangements, and guiding sponsors and trustees through scheme changes and debt issues. David Hosford's vast portfolio of work includes advising clients on consolidating trust deeds, funding shortfalls, contingent asset issues and general liability management work. In 2020, legal director Alex Rush and senior associates Sarah Millar  and Catriona Darnell joined the firm from Stephenson Harwood, Arc Pensions Law and Norton Rose Fulbright, respectively.
BDB Pitmans' credentials as a market-leader are reflected by the breadth and complexity of its work for a wide range of stakeholders in the insolvency and corporate recovery arena. Led by Suzanne Brooker, the team acts for clients such as insolvency practitioners, banks, investors, directors and creditors. In one matter, Brooker and legal director David Williams are acting for the joint administrators on the administration of Oyster Marine Limited and Oyster Marine Holdings Limited. Elsewhere, other key workstreams include advice on restructurings, exit strategies, receiverships, liquidations and CVAs. In a notable development, Alexander Wood joined from Coffin Mew LLP in 2020. Stacey Jones and Rick Munro are also recommended.
BDB Pitmans utilises its location in the Thames Valley to work with some of the largest and most innovative technology companies in the South East, advising on master services agreements, SaaS terms and corporate reorganisations. The firm also has a strong contentious offering; Phil Smith, promoted to national head of litigation in June 2020, and Tim Clark

represent companies in disputes relating to licensing, contractual issues and damages to telecoms networks. Philip Weaver is the key name for commercial arrangements and corporate issues.
The 'proactive and practical' immigration practice at BDB Pitmans is led by Tim Hayes, a former Home Office Presenting Officer at the Immigration and Asylum Tribunal. Private wealth specialist Alastair Collett advises investors seeking to come to the UK, offering particular expertise with regards to tax considerations. The firm prides itself on its multidisciplinary approach, with private wealth capabilities combined with employment and corporate transactional capabilities; Hayes, who is praised for being 'down to earth and likeable' and for possessing 'a very strong depth of knowledge', also handles a broad range of general employment matters.
Lucinda Brown
 leads the team at
BDB Pitmans
that has a strong focus on international and domestic private wealth and the charities sector. The department looks after disputes for some of the most well-known high-net-worth and ultra-high-net-worth families and family trusts in the country. Key work types are Variation of Trusts Act applications, professional negligence claims in a trusts context, 1975 Act claims as well as rectification claims and will disputes. Brown has particular experience of working across the rural and landed estates sector.  Legacy disputes is a sector focus for the team.
BDB Pitmans is best known for its strong credentials in healthcare regulation issues, parliamentary proceedings and infrastructure projects. The firm has recently advised the Government in connection with regulatory issues arising as a result of Brexit and Covid-19, and acted in significant judicial reviews concerning environmental issues. 'Sensible and pragmatic' barrister Matthew Smith has over two decades of experience in judicial reviews and statutory appeals, and has a reputation for handling complex cases before the ECHR and highly sensitive public inquiries. David Mundy is an expert in parliamentary law, with a particular focus on the legislative process, and Sinéad Lester is recommended for her strength in major inquests.
BDB Pitmans stands out for its ability to advise on complex charity concerns and compliance issues, making it a go-to firm for independent schools. The team provides operational advice on employment, real estate, planning and development matters, public affairs work and litigation, including debt management issues for schools. Other key strengths comprise school reorganisations, including guiding schools through closures, and M&A transactions. Practice head Penny Chapman has an excellent reputation in charity law; she advises independent schools and other charitable education institutions on governance, constitutional and regulatory matters.
BDB Pitmans' department, which is led by Jonathan Fewster, counts the firm's wider expertise in the charities and not-for-profit sectors as a key point of distinction. The team includes legal director Emma Roche, who is a specialist in complex leasehold structures. The firm is also noted for its development practice, which supports both developers and landlords on everything from land assembly and collaboration agreements to related construction, planning and tax issues. It disperses its know-how across mixed-use, commercial, infrastructure and residential schemes.
BDB Pitmans' commercial disputes practice handles property and insurance-disputes work  for clients across sectors including construction, affordable housing, and financial services. The team is jointly led by Southampton-based Rick Munro

, a qualified mediator, and Phil Smith, who works from the firm's Reading office.  Fraudulent insurance and insurance liability claims are a core practice competency, with both Munro and legal director Claire Collings key contacts for this work. Sylvia Yendall is noted for her experience in landlord-tenant disputes.
BDB Pitmans' experience in contentious matters – including discrimination, constructive dismissals, and group actions – makes it a firm choice for both claimants and respondents in Employment Tribunal matters. On the advisory side, the team regularly assists clients with a range of recruitment matters, restructuring implications, and day-to-day HR support. Southampton-based  Claire Wagstaff is the lead for the employment group in the south.
BDB Pitmans' employment team regularly advises on matters concerning employees and consultants in the technology, entertainment, automotive, manufacturing and pharmaceuticals sectors. In March 2020, Angela Shields left the firm to join the judiciary and was replaced by Jesper Christensen as practice head. Christensen's expertise includes dealing with business reorganisations, often involving redundancies, TUPE issues and outsourcing arrangements. Jenny Huelin is another key practitioner in this area. Associate Asten Hawkes is also recommended and advises on a range of contentious and non-contentious matters including whistleblowing and wrongful and unfair dismissal claims.
The well regarded wills and trusts disputes team at BDB Pitmans has begun to handle increasing volumes of work outside of London, with key figures including commercial litigator Tim Clark in Reading, and legal director Claire Collings in Southampton. Clark, who is praised for his 'knowledge, contacts and negotiating skills' has a growing focus on contentious probate work, while Collings regularly works in tandem with contentious insolvency lawyer Rick Munro on trusts and estates litigation.
BDB Pitmans' private wealth team in Reading advises on all structures of trusts, estates, wills and lasting powers of attorney for high-net-worth clients. Practice head Sheilagh Magee has a background in property law and uses this expertise to advise clients with landed estates and complex probate and estate management cases. Associate Alexander Morgan is also recommended; he has a particular interest in tax and estate administration matters with cross-border elements.
BDB Pitmans
is strong in both the commercial and residential real estate spheres.
Phil Smith
, who is the national head of litigation, is a key figure for the firm's sizeable real estate developer client base, for whom he handles disputes arising from site acquisitions and developments. In addition, he is also experienced in landlord and tenant disputes.
David Gwillim
, who heads up the contentious construction practice in the Reading office, has extensive expertise in all forms of dispute resolution; his experience includes litigation, arbitration, mediation, adjudication and expert determination. Legal director
David Williams
and associate
Sophie Austin
 are other active practitioners.
Under the leadership of Philip Lamb, BDB Pitmans' ECM practice has gone from strength to strength. The team is extremely active in AIM IPOs, secondary fundraises and reverse takeovers, acting for a roster of clients including a mix of listed and unlisted companies, as well as NOMADs and brokers. Nick McCarthy recently led the advice to SourceBio on its AIM IPO and associated placing. Another key figure is Oliver Pilkington, who acted for finnCap (as NOMAD and broker to K3 Capital Group plc) on a vendor placing, placing and Primary Bid offer and subscription to raise £30.5m for the company's proposed acquisition of randd UK Ltd. Senior associate Rebecca Motchman is another key individual.
BDB Pitmans's pensions team is led by Chris Netiatis and advises on the full range of DB and DC pension scheme issues. The team (which doubled in size in 2020)  has particular expertise in benefit restructuring, advising on buy-in/out projects, executive arrangements, member disputes and GMP equalisation matters. Phil Smith leads the disputes side of the practice, where Julian Prentice a key litigator for the team for professional negligence and rectification.
The 'honest, upfront and conscientious' team at BDB Pitmans is led by Jesper Christensen. The team's clients come from the corporate and charity sectors, with a strong focus on the latter. In conjunction with the Association of Chief Executives in the Voluntary Sector (ACEVO), the group also advises charity CEOs on issues arising with trustees and boards; Caroline Yarrow has a focus on this sector. The team handles high-value negotiated exits, redundancies and re-negotiated contracts together with post-termination restrictions. Legal director Tim Hayes handles employment work in conjunction with his immigration expertise.
BDB Pitmans has an established reputation for providing tax and structuring advice to the owners of art and cultural property, as well as advising well-known artists on suitable ownership structures for their artworks and on agency agreements for their works. The versatile team frequently advises too on the formation of charities to hold art and cultural property as well as advising on a whole host of other issues such as the sale and purchase of art, advising museums and other cultural bodies on issues of governance and fundraising. Co-heads of department Susan Johnson and Hugo Smith are highly regarded.
BDB Pitmans has expertise in the planning and authorisation of large-scale infrastructure projects for rail clients, covering both light and heavy rail. The team includes several Roll A Parliamentary Agents with significant experience regarding the promotion and opposition of railway bills, including development consent orders and Transport and Works Act orders. The team has also advised petitioners in respect of HS2. Practice head Mark Challis is 'greatly respected' for his work regarding major rail schemes, including line extensions and compulsory purchase issues.
BDB Pitmans focuses on insolvency litigation and turnaround transactions. It is also well-known for assisting creditors with demand letters, settlement negotiations and the enforcement of judgments against debtors. Rick Munro

 leads the practice.
BDB Pitmans handles transactions, lease work, and general commercial matters for a number of local authorities, port and harbour operators, and agricultural stakeholders. Residential developments are also a core competency. Reading-based practice head Sarah Potter, who also oversees the firm's Southampton office, acts for institutional investors on property financings, and in landlord-tenant matters. Marcus McCluggage is active on residential development instructions from large national housebuilders and privately-funded developers.
BDB Pitmans acts for clients in litigation relating to commercial contracts, professional negligence, shareholders/partnerships/ joint ventures, banking and finance, asset recovery and IT. Sinéad Lester leads the commercial litigation team, which includes contractual and corporate litigation expert Richard Langley. Significant developments at the firm included the hire of Irwin Mitchell's former London commercial litigation head, Jonathan Sachs, as well as the departures of former litigation head Geoffrey Kertesz and former partner Donna Goldsworthy for Stewarts Law LLP and Fieldfisher, respectively. David Archer left for Archer, Evrard & Sigurdsson.
BDB Pitmans's pensions team is led by Chris Netiatis and advises on the full range of DB and DC pension scheme issues. The team (which doubled in size in 2020)  has particular expertise in benefit restructuring, advising on buy-in/out projects, executive arrangements, member disputes and GMP equalisation matters. Phil Smith leads the disputes side of the practice, where Julian Prentice is a key litigator for the team, advising on matters including professional negligence and rectification.
BDB Pitmans has particular strength in high-end residential property work, which has recently involved a number of noise nuisance cases led by team head Simon Painter, but the group is also well versed in commercial property disputes. These typically arise out of lease agreements and contract terminations. Telecommunications Code-related instructions typically stem from landowners.
Sitting within the firm's business advisory department, BDB Pitmans 's employment practice is described by one client as an 'exceptionally talented team with an unparalleled passion to go beyond client expectations'. It frequently undertakes corporate support work but is also skilled at defending Employment Tribunal claims. Overseen by Jesper Christensen, the department is especially active in the charities and not-for-profit sector. Brian Gegg, Nicholas Le Riche, Caroline Yarrow are other names to note.
BDB Pitmans
now has
Roopa Ahluwalia
at the helm who divides her time between the Cambridge and the London offices. She specialises in high-net-worth financial matters and complex children cases, often with international elements. The team has a well-established reputation for its work on complicated high-value and international financial disputes. Both Ahluwalia and
John Darnton
are collaborative lawyers.
David Thompson
 is now at
JMW Solicitors LLP
.
BDB Pitmans >
Firm Profile
BDB Pitmans was established in 2018 following a merger between legacy firms Bircham Dyson Bell (BDB) and Pitmans Law.
The firm brings together over 300 years of legal expertise across four locations – London, Cambridge, Reading and Southampton.
Our priority is to achieve outstanding outcomes for our clients. We listen to you and your business objectives or life goals so that we provide not only excellent technical advice, but a complete solution. We work for you to understand the challenges you face, and aim to not just meet expectations, but to exceed them.
Our focus is building longstanding and mutually beneficial client relationships on a foundation of trust and genuine partnership.
Principal areas of work
Agriculture: The firm has a strong practice in acting for individuals and institutions engaged in farming and the ownership of agricultural land and landed estates. The agricultural law team includes over 20 specialists in property, rural planning law, business partnerships, company law, tax and trusts, litigation and family issues. All members of the team have a background related to, or a keen interest in, the countryside and rural issues and have acted on some of the highest value transactions, both for UK individuals and foreign investors.
Charities and not-for-profit: In the third sector, the firm's award-winning charities and not-for-profit team remains a leader in its field, acting for both UK and international charity clients. The team has vast experience of working both with and within the charities sector. Acting for over 450 national and international charities (and a wide range of other civil society organisations and social enterprises), the team has specialist expertise in particularly complex or unusual matters. In addition to the core team, there are charities and social enterprise specialists across departments including real estate, intellectual property, employment, corporate and commercial, public affairs and dispute resolution.
Contentious trusts and estates: As a specialist team dedicated in this area, work is largely international and the team handles a wide range of trustee difficulties from issues with HMRC, beneficiary disputes, investment losses, administrative difficulties, and allegations of corrupt purposes. The team is also renowned for its advice on all types of private onshore and offshore wealth disputes advising on contested wills and trusts, charity legacies and inheritance tax claims. Clients include individuals, families, trustees, beneficiaries and charities.
Corporate and commercial services: The corporate team offers advice at every stage of a business' lifecycle and advise on protecting their assets and achieving their long-term strategy. The core expertise of the team include takeovers, mergers and acquisitions, joint ventures, Main Market and AIM listings, corporate finance and capital reorganisations / restructurings. Clients range from entrepreneurs and SMEs, to larger corporate organisations with an in-house team and both AIM and main market listed companies.
Development planning: The specialist development planning team at BDB Pitmans are very experienced in acting for house builders and other developers on various projects, including affordable housing schemes. They also deal with judicial review proceedings, as well as village green, highways CIL work, planning appeals and planning prosecutions and advise on dealing with Assets of Community Value. With a strong network, the team also work with the region's largest developer clients, national housebuilders, landowners, property investors, agents, lenders and funders, and have strong relationships with major Housing Associations.
Restructuring and insolvency: The firm has a leading restructuring and insolvency team with a comprehensive network of banks, financiers, brokers and insolvency professions dedicated to resolving stressed and distressed situations. In addition to working within the legal regulatory framework, the team also provides a commercial overview and take a trusted advisory role. Services include advice on business contingency and exit planning, business restructuring and turnaround strategy, acquisition of distressed business advice, debt and asset recovery, debt reconstruction and consolidation, directors duties and retained board advisory and disqualification proceedings, insolvency and Company Act offences and regulatory advice, liquidations, receiverships, administrations, voluntary arrangements and bankruptcies and pensions restructuring.
Employment and immigration: The firm's specialist employment team acts for employers across a number of sectors, as well as acting for individuals. Work undertaken covers all types of employment advice, with particular expertise in dealing with complex business restructuring, transfers under TUPE and COSOP and defending large value and complex tribunal claims. The team also has a significant practice advising senior executives on high value exit packages, team moves and restrictive covenant issues. Working closely with the firm's pensions department, the group also advises on employee benefits.
The immigration team at BDB Pitmans advises on a range of matters including assisting UK businesses on filling specialist skill gaps within the UK with non-UK experts / professionals, UK based foreign corporates with their global mobility functions, and providing specialist immigration advice to inwardly investing businesses. The firm's immigration practice is built upon specialist immigration knowledge firmly anchored by a multi-disciplinary coordination with other teams. Its wide-ranging client sectors include professional services, private medical provers and charities.
Family and matrimonial: The family and matrimonial team at BDB Pitmans is highly regarded for advising high net worth clients with international assets, often involving associated disputes over jurisdiction for divorce cases or family trusts. They also act in complex cases concerning business interests, children disputes, multiple properties, pre and post separation property and inherited assets. The team includes a number of qualified mediators and trained collaborative lawyers to provide a full service to clients and they are also actively involved with Resolution, the national organisation for family lawyers.
Government and infrastructure: The market-leading team work on some of the biggest and most important infrastructure and regeneration projects in the UK and advise on a wide range of planning, environmental, compulsory purchase, real estate, regulatory / public law, public affairs and parliamentary issues. Clients include Luton Airport, National Grid, Crown Commercial Service, Transport for London, Peel Group, National Audit Office, London Resort Holdings Company, Transport for Greater Manchester, Health and Care Professions Council and Midlands Connect. The team also includes four Parliamentary Agents.
Intellectual property: The dedicated IP team has specialist expertise in managing brands for charities, not-for-profits and social enterprises, certification and collective marks for trade and professional associations and regulators, Protected Geographical Indicators (PGIs) and Protected Designations of Origin (PDOs), patents in standards, and designs. The team advises companies and individuals on all levels of the retail, manufacturing, technology, creative, IT and entertainment sectors on intellectual property as well as licensing, commercial agreements, social, employment and business structures. The team also holds a strong network of international legal affiliates.
Litigation: The firm's commercial litigation practice ranges from shareholder disputes to financial litigation to complex IT litigation and its client base includes AIM listed companies, with particular specialism in financial product mis-selling. The team also has in-depth experience of litigating for central Government, acting for defendant public bodies that are subject to judicial review. On property litigation, the firm's work spans a number of sectors and disciplines with a particular strength in the high-end residential property market and in leasehold enfranchisement.
Pensions: The leading pensions team offers a comprehensive range of services for employers and trustees, advising on due diligence, pensions warranties and agreements, clearance applications, documenting arrangements, contingent assets, de-risking, buy-outs and buy-ins, risk insurance, administration and investment management agreements. The team has also advised on GDPR guidance for pension scheme trustees, governance, legal and regulatory compliance, employer and trustee powers and duties. The experienced team consists of litigators advising on contentious proceedings, pension scheme claims, professional negligence claims and also the specialist area of Unions pensions.
Private wealth: The private wealth team is one of the largest in the UK, offering a full service to individuals, families and trustees with an expanding global reach. The team is well-known for its expertise in UK and international tax and estate planning, UK and offshore trusts, wills, probate and the administration of estates, heritage and rural estates, mental incapacity and Court of Protection, high value residential property transactions and leasehold enfranchisement, contentious trusts and probates, immigration law and family office services.
Real estate: The firm's residential practice is a leader in leasehold enfranchisement, having successfully served the first ever collective enfranchisement claim notice on the day the 1993 Act came into force in 1994. The team is also highly regarded for their expertise in lease extensions, enfranchisement, refinancing and block management. The commercial real estate practice covers all areas including site acquisitions and disposals, portfolio management, tenant advice work, investment, development schemes, construction, obtaining rights over land and security work. The firm's real estate team consists of over 100 members across its offices.
Main Contacts
| Department | Name | Email | Telephone |
| --- | --- | --- | --- |
| Managing partner | Andrew Smith | | |
| Senior Partner | Helen Ratcliffe | | |
| Agricultural Law | Tristan Ward | | |
| Charities | Penny Chapman | | |
| Contentious Trusts & Estates | Lucinda Brown | | |
| Development Planning | Christina Daniels | | |
| Restructuring and Insolvency | Suzanne Brooker | | |
| Employment | Jesper Christensen | | |
| Family | Matthew Heyworth | | |
| Government & Infrastructure | Mark Challis | | |
| IP | Dennis Lee | | |
| Litigation | Richard Langley | | |
| Pensions | Chris Netiatis | | |
| Private Wealth | Alastair Collett | | |
| Private Wealth | Matthew Heyworth | | |
| Real Estate | Jonathan Fewster | | |
Staff Figures
Number of partners: : 74 Solicitors: : 237
Diversity
BDB Pitmans are committed to providing outstanding client service by maintaining the highest standards of professional excellence. Creating an environment for all members of staff which is not only free from any form of discrimination, harassment or bullying, but celebrates and values diversity, is key to meeting this objective.
To achieve this, BDB Pitmans strive to create an inclusive working environment within which all individuals, regardless of their personal circumstances, are treated with respect, fairness and courtesy and have the opportunity to give their best and be appropriately recognised, rewarded and developed for their contribution.
BDB Pitmans have also implemented a variety of diversity and inclusion initiatives. The firm has formed internal groups including its 'Diversity and Inclusion Strategy Group' (established to review all aspects of diversity and inclusion within the firm), 'Best Self' (an LGBTQ+ group open to everyone at the firm to help staff feel supported in their career), 'SHINE' (all staff who identifies as BAME are welcome to join, as well as those who may not be, but who share the group's ethos), and have also appointed 'Diversity Champions' who are volunteers representing all areas of BDB Pitmans, from Partners to Paralegals and members of support teams, to provide feedback and opinions, help promote firmwide initiatives and act as role models for inclusive behaviour.
In addition, BDB Pitmans are proud to be a founding member of 'LeGal BesT', a network of mid-size law firms with a focus on issues and support for their lesbian, gay, bisexual and trans (LGBT) staff. It is also a member of 'Stonewall Diversity Champion', a charity supporting individuals who are working out how they can make a difference for LGBT people at work, home and in their communities, and an Affiliate Member of 'Aspiring Solicitors', an award winning access scheme aimed at improving diversity in the legal profession.
Throughout the year, BDB Pitmans hold internal seminars and provide training sessions with the aim of raising awareness of a variety of diversity and inclusion topics. All new members of the firm are also required to attend a session on Diversity and Inclusion and unconscious bias training.
BDB Pitmans are also a signatory of The Law Society's Diversity Charter, a public commitment by legal practices to promote the values of diversity, equality and inclusion throughout their firm.
For more information on BDB Pitmans' diversity and inclusion initiatives, please visit: https://www.bdbpitmans.com/about-us/diversity-and-inclusion/.