Paul Robinson Solicitors LLP > Billericay, England > Firm Profile
Paul Robinson Solicitors LLP
Offices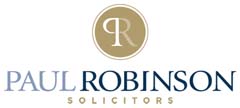 Paul Robinson Solicitors LLP
REGIS HOUSE
98 HIGH STREET
BILLERICAY
CM12 9BT
England
Paul Robinson Solicitors LLP > The Legal 500
Rankings
Fiona Colwell, who is the main contact at Paul Robinson Solicitors LLP, generates mandates from employers and employees. On the non-contentious side, she has expertise in drafting staff contracts and handbooks, as well as negotiating settlement agreements and exit packages, and advising on redundancy processes and TUPE transfers, among other matters. Clients of the firm come from sectors such as healthcare, recruitment, insurance and publishing.
Testimonials
'The practice were friendly, approachable and very helpful and helped us to feel less anxious. They were also great in setting up online meetings due to the current circumstances we had to work under. '
'Fiona Colwell and her team looked after us and helped us to feel less anxious about the situation we found ourselves to be in.'
Work highlights
Handled a claim at the Employment Tribunal by an employee with regard to restrictive covenants in their contract and purported unfair dismissal claims.
Advised client on termination of employment of senior employee for gross misconduct.
Advised client on employment status and consultancy arrangements.
Paul Robinson Solicitors LLP's practice focuses on privately-funded instructions. Under the leadership of Christopher Wall, the team handles a broad-cross section of mandates for clients, such as financial remedy proceedings, pre and post-nuptial agreements, cohabitation agreements and child relocation cases. Wall is noted for his strengths in medium and large financial disputes that often involve complex issues over trusts, businesses and properties. In addition, he is prominent in cases with an international dimension, as is senior associate Melanie Steeples.
Testimonials
'Paul Robinson approach family cases with pragmatism and tactical nous – I would have no difficulty recommending them.'
'I have been instructed primarily by Lorraine George and have always been impressed by her helpful, targeted, and sensible advice.'
'Paul Robinson provide an extremely good service in terms of the quality of the work they do in comparison with value for money. They are a really experienced team who tend to approach cases with pragmatism and cost-efficiency in mind. They are effectively providing a service that is comparable to leading London firms in terms of knowledge base and strategic decision making but at a much more affordable cost for clients.'
'Lorraine George is a pleasure to work with. She handles a significant number of cases at any one time and is efficient in terms of focusing on the important issues and dispelling with the irrelevant. It is always refreshing working for a solicitor, like Lorraine, with that appreciation for the bigger picture because it tends to ensure that your client similarly streamlines their focus.'
'The family team offers excellent value for money in small to medium financial remedy cases and is a strong regional player. The specific strengths and capabilities I commend are set out below with reference to Lauren Larkin.'
At Paul Robinson Solicitors LLP, department head Lee Hibell and senior associate Jonathan Saunders are full members of the Society of Trusts and Estate Practitioners (STEP) and associate members of the Solicitors for the Elderly. Caroline Cole is another key figure in the team, which assists clients with the preparation of wills, the administration of estates, lasting powers of attorney, trusts (creation and administration), inheritance and capital gains tax planning, and Court of Protection applications.
Paul Robinson Solicitors LLP's practice attracts a wide variety of mandates from clients such as landlords, tenants, financial institutions, developers, investors and business owners, among various others. Billericay-based partner Mark Deans and Wendy Cole in Westcliff-on-Sea co-head the team, whose experience includes development projects, investment transactions, joint ventures, secured lending and commercial leases. In addition to undertaking work for clients in Essex and London, the team acts for clients on matters further afield in England and Wales.
At Paul Robinson Solicitors LLP, Mark Deans in Billericay has over 20 years of experience advising clients on a wide range of corporate and commercial matters; his expertise includes company formations, M&A, group reorganisations, partnership agreements and commercial contracts. Deans co-heads the practice with Fiona Colwell, who is based in Westcliff-on-Sea. The firm's recent work spanned sectors such as energy, gaming, technology, retail and hospitality.
Practice head(s):
Mark Deans; Fiona Colwell
Paul Robinson Solicitors LLP >
Firm Profile
One of the largest law firms in the South East with offices in Westcliff on Sea, Billericay, Benfleet and Stratford, Paul Robinson is a leading provincial firm with a City approach.
The firm: Established in 1983 by Paul Robinson. After formation, the firm consisted of a small team: Robinson, a personal assistant, an articled clerk, two secretaries and an accounts manager. The firm has grown into a multi-officed business, consisting of fourteen partners and 115 other staff members.
Paul Robinson offers a full range of legal services to both individuals and organisations. The firm recruits high standard employees, trained and developed to deliver a quality service for clients. Paul Robinson has achieved the Lexcel standard.
The firm is committed to supporting local communities, providing pro bono advice at local law centres and at various Citizen' Advice Bureaus. It sponsors a number of arts and educational organisations, and sports teams including West Ham United, Southend's football, rugby and cricket clubs, and Billericay Town football and cricket clubs.
Types of work undertaken
Residential legal services: a dedicated team of residential property lawyers assist in the sale and purchase of homes, remortgages, transfers by way of gift and residential lettings. The team offers advice on joint ownership and trust deeds, and has secured the Law Society's CQS accreditation.
Crime: the firm offers 24-hour legal advice following an arrest. It deals with offences, including road traffic, thefts, burglary, robbery, frauds, assaults, public order incidents, drug-related offences, sexual offences, white-collar crime, benefit fraud and murder. Its team is experienced in representing clients in trading standards prosecutions, Royal Mail prosecutions and environmental prosecutions, and can assist with appeals or judicial review cases. Representation extends to police stations, Magistrates Court and Crown Court. The team also deals with all matters relating to motoring offences.
Commercial property: the team represents developers and builders on both large and small housing developments, assists with options, joint ventures, factory, office and shop developments, licensing arrangements and general commercial property work. Paul Robinson is dedicated to dispute resolution, also covering a wide range of landlord and tenant work involving both residential and business tenancies. The firm also deals with licences, tenancy agreements and business leases and can advise on landlord and tenant disputes.
Family litigation: Paul Robinson helps with divorce proceedings, by offering information, administering the procedure, and handling the financial matters in adherence to the Resolution code of practice. The team deals with disputes related to children, has  accredited children law practitioners' on-hand to offer expert advice. It assists unmarried couples and cohabitants on their rights in relation to property and children and in cases of abuse or domestic violence it can advise on the legal implications of the situations, and offer safe, high-level guidance. It also assists with collaborative law, allowing families to work in partnership, without resorting to the court process.
Employment legal services: the firm's advice covers raising grievances with an employer, dealing with disciplinary proceedings, dismissal and appeals. It negotiates confidential exit packages, representing clients in tribunal claims, creating employment contracts and administering TUPE transfers. It also provides HR advice to client companies and assists them with related employment matters.
Corporate insolvency: the firm offers business clients corporate insolvency, including the dissolving of companies and partnerships, solvent liquidations, and the restructuring of a business. It also assists in directors' disqualification and directors' duties, and reaching settlement of purported claims.
Private client: the firm offers a wide range of services from drafting a simple will to advising on and creating complicated trusts. It provides assistance in matters surrounding loss of capacity and vulnerable adults, including drafting and registering LPA and Court of Protection applications as well as acting as professional deputies or attorneys. The firm is there to guide friends and family after death in obtaining grants of probate and administering estates of all sizes.
Civil litigation: Paul Robinson deals with all aspects of contractual claims, landlord and tenant disputes (residential and commercial), personal injury, commercial disputes; insurance claims, professional negligence, debt recovery, defamation claims, property disputes and contentious probate. Its representation covers the County Courts, High Court and also all forms of alternative dispute resolution. The department also has an accredited mediator.
Staff Figures
Number of UK partners : 14 Number of other UK fee-earners : 35
Languages
English (fluent)
Memberships
SRA CILEx
Client Testimonials
CLIENT: Steve Faber
COMPANY/FIRM: Herts Living Limited
TESTIMONIAL: Lucy and I have been working together on the successful purchase of a number of residential development sites. This has included some troublesome title matters alongside significant negotiations with the vendors. I have found Lucy to be highly responsive, offering very considered solutions deeply rooted with sound commercial judgement. It is a pleasure working with Lucy.
---
CLIENT: Tony Baker
COMPANY/FIRM: Chambers Financial Solutions
TESTIMONIAL: Pauline and I have been working together for the past five years with providing conveyancing services to our clients. Pauline is our preferred legal partner and have no hesitation in recommending her services. She is very efficient and friendly which is what our clients love about her. Furthermore, we work together as a team as we both have the desire to get to completion in the interests of all concerned.
---
CLIENT: Jamie Lewis
COMPANY/FIRM: Affinity Mortgages
TESTIMONIAL: I have worked in the property industry for the last 23 years as both an estate agent, a writing mortgage broker and now the Managing Director of Affinity Mortgages and Director of The Mortgage Mum – over the many years in the industry we have worked with a number of law professionals and you should know that at every stage, of every separate transaction that has been undertaken by every lawyer, solicitor or support team member at Paul Robinson the service to the end client has been absolutely exemplary.
---
CLIENT: Miss S
COMPANY/FIRM:
TESTIMONIAL: I felt as though I was listened to by Lucy G and the services were very professional, my case was dealt with well and the procedure was easy to follow. My initial enquiry was dealt with right away which I was most pleased with!
---
CLIENT: Ivor Watson
COMPANY/FIRM: Marden Homes Limited
TESTIMONIAL: We have worked with Paul Robinson Solicitors for a number of years now and on a number of residential and commercial developments and the service they provide is and continues to be too a very high standard. From the initial introduction including searches and report on title through to the planning, construction and conveyancing stages of the development we are advised of any issues that arise which are fully highlighted and dealt with accordingly. We would definitely recommend their services.
---
CLIENT: RT
COMPANY/FIRM:
TESTIMONIAL: Thank you so much for your help in helping us to a conclusion on this dispute. We felt that you really listened to our point of view, took time to understand our case and gave us excellent guidance. Our stress levels reduced appreciably as soon as we had our first conversation with you and we felt supported every step of the way.
---
CLIENT: Michael Hayes
COMPANY/FIRM: Railscape Ltd
TESTIMONIAL: I have been a client of Paul Robinson Solicitors both personally and professionally for over 17 years. Over this period, they have provided me with expert legal advice across a wide range of areas including Conveyancing, Commercial Litigation, Human Resources and Contractual Legal matters. I have found the team to be very professional and knowledgeable, providing a high standard of expertise at all times. My questions are always answered swiftly, with the respect and integrity. I would highly recommend using Paul Robinson Solicitors for legal advice.
---
CLIENT: Simon Goldring
COMPANY/FIRM: Fairfield BMW
TESTIMONIAL: As time passes, Fairfield's requirement for property related advice has increased exponentially. Paul Robinson's experienced and exceptionally helpful team have always responded positively to challenges of dealing with complex and, most frequently, urgent time limited deals and all for most reasonable fees. Given these uncommon attributes, coupled, of course with the relevant levels of expertise, I would have no hesitation in making a recommendation.