Nelsons Solicitors Limited > Leicester, England > Firm Profile
Nelsons Solicitors Limited
Offices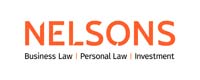 Nelsons Solicitors Limited
PROVINCIAL HOUSE
37 NEW WALK
LEICESTER
LE1 6TU
England
Nelsons Solicitors Limited > The Legal 500
Rankings
Nelsons Solicitors Limited is a 'leading firm of claimant lawyers' which offers up a 'specialist niche team of highly committed practitioners' for all kinds of clinical negligence and personal injury matters, including historic cases. Areas of focus for the 'outstanding' team, which is on a variety of relevant personal injury and clinical negligence panels such as AvMa and APIL, include severe and catastrophic injury cases. Practice head Lisa Preece specialises in severe orthopaedic injuries, including traumatic amputation, and secures 'excellent settlements for her clients'. The 'excellent' Bruce Williams frequently acts for children on matters relating to acquired and traumatic severe brain injuries as well as birth injuries.
Other key lawyers:
Testimonials
'A leading firm of claimant lawyers. Bruce Williams is first class – he works with an excellent team of lawyers. They provide a personalised service, which is client rather than fee-centred.'
'This is an excellent team. They are super to deal with and give good service. They are important in the market. They are excellent with clients and experts. There is great experience at the top end which leads the team very well. '
'Bruce Williams is excellent. He is thoughtful, diligent, and very effective.'
'The personal injury team, led by Lisa Preece, remains outstanding in all aspects of their service delivery. Their communication and coordination with clients and involved health professionals remains excellent.'
'Bruce Williams is outstanding – he has first-class judgement and ability to see the wood for the trees. He is my first port of call if I am asked for a recommendation for a claimant solicitor. He is also personable and companionable to work with. He is very client focused.'
'An incredibly talented team with a high level of technical knowledge and a firm grasp on the complexities of running claims involving difficult medical issues.'
'Lisa Preece shows good judgement borne out of her specialist expertise in catastrophic injury work, with an instinctive approach to securing excellent settlements for her clients.'
'The team is driven by a desire to obtain the best for their clients. I consider them to be the best claimant firm in the Midlands area. A pleasure to work with.'
Work highlights
Acted on behalf of 80 claimants who were unnecessarily admitted, as children, to Aston Hall Mental Hospital in Derby in the 1960s/70s.
Represented the wife and daughter of a man who hanged himself after being able to escape from a secure psychiatric hospital. A four-day jury inquest into his death found that there were gross failures in the deceased's care and that his death was contributed to by neglect.
Nelsons Solicitors Limited's charities team works in cooperation with other departments of the firm, including employment, dispute resolution, private client, real estate and corporate, to offer a full service to clients. The offering includes advice on issues relating to wills, probate and legacies as well as acquisitions, disposals and joint ventures. Head of the team Kevin Modiri is 'a dedicated, significant and powerful advocate' specialising in dispute resolution, in particular probate and privacy cases, including GDPR issues.
Testimonials
'It is clear that the team work well together to answer any queries. We value the email newsletters keeping us up to date with new legislation and case law. Particularly useful are the newsletters specifically for charities.'
'Melanie Morton is our contact within the firm. Her advice is always clear and concise. Enquiries are answered promptly. We always have confidence in the advice given.'
'Kevin Modiri is a dedicated, significant and powerful advocate and as such has collected and built a team of like-minded lawyers. Each share similar abilities to Kevin Modiri who has been a major player in both installing and maintaining an ethos within the firm of only the best will do. The team enjoys an ability to rapidly comprehend an issue, to respond quickly and effectively using leading edge modern approaches, with powerful and comprehensive solutions to often difficult and complex issues. All of this is achieved by careful explanation and discussion with clients in a format that is easy to understand and comprehend.'
'The way firm operates in a manner that is a fantastic example of how a client expects lawyers to perform. Kevin Modiri is regarded by us as the ultimate "big gun" if we need to resolve a legal issue. His team members are all notable as they share his intellect, drive, energy and efficiency in getting the job done. Other partners are all of a similar calibre, which makes Nelsons a formidable firm. It is certainly a firm that I want on our side and would never want to face an opponent that was represented by them.'
The 'sophisticated team of specialists' at Nelsons Solicitors Limited acts in all types of matters related to contentious trusts and probate, including Inheritance Act claims, as well as commercial disputes, defamation cases and  Court of Protection issues. Practice head Kevin Modiri is noted as an 'excellent client-focused solicitor' who is not only experienced in contentious trust and probate matters, but also specialises in general civil litigation and privacy claims. 'Excellent negotiator' Lewis Addison and Lewis Hastie are also recommended for their work on complex cases.
Other key lawyers:
Testimonials
'They always kept me up to date and were knowledgeable. I have very little understanding about legal matters, but the staff always helped explain things thoroughly. They never did anything without clarifying it with me first.'
'Kevin Modiri has gone above and beyond to help me with a situation I found myself in. Previous solicitors looked at the matter but didn't seem to understand it, Kevin took it on and has helped resolve it.'
'Kevin Modiri is an excellent client focused solicitor.'
'Kevin Modiri is driven and achieves outstanding results for his clients. He manages associates and others working for him very effectively.'
'Lewis Hastie is a really competent and reliable solicitor, who prepares his cases well and thinks about the strengths, weaknesses, desired outcomes, and pulls out the stops to achieve what the client wants. He does a range of legally complex cases.'
'Nelsons have a large, sophisticated team of specialists. They are robust and knowledgeable litigators, and persuasive negotiators.'
'Lewis Addison is an excellent negotiator. He understands the risks associated with litigation and is able to explain them to clients in a way that enables them to make balanced decisions.'
'Lewis Addison is very level headed and fair in his approach.'
Nelsons Solicitors Limited's family law practice has a focus on advising high net-worth clients on complex children proceedings, such as parental alienation, non-accidental injury and worldwide international relocation, as well as financial relief cases. In December of 2020 Nelsons significantly expanded its family offering in the East Midlands through the acquisition of the specialist family law firm Glynis Wright & Co. Glynis Wright, 'an absolutely excellent, approachable lawyer', heads the Leicester office, while Kelvin Henderson continues to head the family law department. 'First class public law family practitioner' Melanie Bridgen is the head of the children law team.
Practice head(s):
Kelvin Henderson; Melanie Bridgen
Testimonials
'From the very beginning Melanie Bridgen has been outstanding. Her guidance, advice and personal approach put me at ease whilst dealing with a very emotional and difficult child case. From start to finish she has consistently delivered.
'Layla Babadi has also been exceptional in her handling of the financial side of my case. A true professional with a wealth of knowledge who is also approachable and gives clear advice that is not confused by legal jargon.'
'For family law I would not hesitate to recommend Melanie Bridgen, Layla Babadi and the team at Nelsons.'
'Melanie Bridgen is a first class public law family practitioner. She is a delight to work with and very competitive.'
'Nelsons is a thoroughly professional outfit with whom I have worked closely for many years. The practice's enviable reputation in the Derby area, and beyond, is a testament to their excellent delivery of legal services and is well-deserved.'
'Layla Babadi is a rising star in the financial remedies team. Approachable and knowledgeable, Layla brings a meticulous approach to her cases, ensuring that clients are well advised and embracing alternate dispute resolution in her cases so as to bring an early resolution to cases without clients incurring the costs of full blown court hearings. I would wholeheartedly recommend her.'
'Glynis Wright is an absolutely excellent, approachable lawyer. Down to earth. Tactically brilliant. In depth knowledge of all areas of family law.'
'Nelsons were recommended to me, and from the first phonecall I knew that I was dealing with a firm who had an instant understanding of my very complicated situation and also showed huge compassion. Nelsons had a no-nonsense approach and costs were not run up with unnecessary communications. My only regret is that I didn't find them sooner.'
Nelsons Solicitors Limited's Leicester team is particularly strong in commercial transactions; Harpreet Sandhu, who splits his time across the firm's various East Midlands offices, leads the commercial and technology team which advises on outsourcings, product development, supply agreements and licensing work. On the corporate side, Chris Rees is praised by clients for his 'practical, innovative' approach to his work, which includes advising on private equity and investment transactions, corporate acquisitions and restructurings. Rees also has an extensive banking and finance practice, assisting with secured lending and asset finance matters.
Practice head(s):
Chris Rees; Harpreet Sandhu
Testimonials
'Nelsons has a very strong corporate law team. I generally work with Chris Rees (Partner) and Ziaur Rahman (Senior Associate). Chris is practical, innovative in his solutions and an excellent client facing partner who delivers reliably every time. Ziaur is an excellent technical lawyer as well as being friendly and approachable for clients. Together they make a tremendous team in terms of client delivery.'
Key clients
Prime Life Limited
Nucleus Commercial Finance Limited
Nucleus Property Finance Limited
Nucleus Cash Flow Finance Limited
Nucleus Business Cash Advance Limited
Cambridge & Counties Bank Limited
4Syte Trade Finance Limited
4Syte Structured Finance Limited
4Syte Limited
With a presence in both Nottingham and Derby, Nelsons Solicitors Limited, which primarily focuses on corporate issues, advises a mix of owner-managed businesses, SMEs, PLCs and multi-national conglomerates. Duncan Taylor and David Kaplan lead the Nottingham and Derby teams respectively; both work extensively with shareholders on share sales and management buyouts. Harpreet Sandhu focuses on commercial work in the technology sector, including software development agreements, outsourcings and franchising issues. Davinder Jaspal departed in October 2020.
Practice head(s):
Duncan Taylor; David Kaplan; Harpreet Sandhu
Testimonials
'The practice has great strengths in areas relevant to business and real estate, where the corporate, commercial property and litigation teams integrate well.'
'David Kaplan demonstrates considerable strategic thinking and gets to grips with the salient matters in a transaction.'
'We have been able to rely heavily and with complete confidence in Duncan Taylor and his colleague Alice Rees. Throughout all our dealings, Duncan Taylor and Alice Rees are clearly supported by an excellent, competent, efficient, charming and approachable and diverse team of fantastic people.'
' Duncan Taylor is clearly an expert in his field. He has an unapparelled breadth of knowledge and wide experience of his specialised fields of Company law, disposals, acquisitions, corporate finance, banking and finance. Duncan Taylor has a well deserved reputation and is highly respected throughout the region's professional sector. He is always completely calm, relaxed ,supportive and approachable throughout any transaction no matter how lengthy and/or complex including difficult international deals and he constantly has this amazing ability to keep his clients calm, relaxed and confident while he just simply irons out any bumps in the road and delivers a successful outcome. Alice Rees works alongside Duncan Taylor and is a truly wonderful person to deal with. She is clearly an expert in all things connected with Company Law, sales ,acquisitions, banking and corporate finance.'
Key clients
Badgemaster Limited
Ekkosense Limited
Cornshire Limited
Chromalloy Gas Turbine LLC
MHK Group AG
iCandy World Limited
Midland Lead Limited
Monarch Acoustics Limited
Navmii Holdings Limited
Nottingham Rugby Limited
Murphy & Son Limited
The Double R
Gas Container Services Limited
Cooper Parry
Power Electronic Measurements
Prime Life Limited
Rushcliffe Care Limited
HUUB Limited
Sea Shell Holdings Limited
Work highlights
Acted for the selling shareholder of the entire issued share capital of Contract Furniture Group Limited to Accentuate Group Ltd.
Advised the sellers on the sale of insurance and retail broker HTC Associates to London based Jensten Group.
Advised the outgoing shareholders on the sale of their respective shareholdings in Mainline (1982) Limited to AER Rents Limited.
Nelsons Solicitors Limited, which primarily represents companies based in the East Midlands, is active across a range of contentious mandates including shareholder and partnership disputes, unpaid invoice claims and business interruption insurance policies as they relate to the Covid-19 pandemic. Practice co-heads Jon Roberts and Cathryn Selby operate from Nottingham and Derby respectively; the former frequently acts in disputes related to the construction industry, while the latter handles contractual, insurance and civil fraud issues. Chris Adams retired in June 2020.
Practice head(s):
Jon Roberts; Cathryn Selby
Nelsons Solicitors Limited's team, which spans its Nottingham, Leicester and Derby offices, is able to advise on a broad range of financing transactions; acquisition financings, bridge loans, refinancings and development funding issues were key areas of activity for the team in 2020. David Kaplan and Chris Rees lead the team; the former regularly acts for banks on asset-based lending transactions, while the latter is instructed by private lenders to assist with syndicated loan arrangements in the property and development sectors.
Other key lawyers:
Ziaur Rahman; James Coningsby
Testimonials
'All staff are accessible even the most senior partner.'
'Chris Rees is so approachable. Even on areas that are not his specialist subjects he will draft in appropriate support where needed.'
'Chris Rees: Extremely diligent and experienced lawyer that focuses on the client's objectives but has a measured appreciation of risk and deal dynamics. Provides our team "magic-circle" level of service and guidance and is available to meet our ever increasing deal flow and complexities of financing and investment structures.'
'David Kaplan was able to provide an expert legal view in a commercial, pragmatic and easily understood way. This meant it was easy to trust his advice, knowing it was in the best interest of the company to raise queries on the relevant and important parts of the banking arrangement we were entering into, yet avoid spending time (and costs) on the less consequential areas.'
'Solution orientated, can-do attitude, collaborative approach, effective team players, transparent billing, willingness to go the extra-mile.'
'Ziaur Rahman: Solution oriented attitude and provides our team with a superb level of service and legal guidance. There have been a number of time sensitive matters where Ziaur has gone the extra miles to get our deals across the line.'
Key clients
National Westminster Bank PLC
The Royal Bank of Scotland
Svenska Handelsbanken
Prime Life Limited
Rushcliffe Care Limited
Cambridge & Counties Bank Limited
4Syte Structured Finance Limited
Nucleus Commercial Finance Limited
Nucleus Property Finance Limited
Nucleus Cash Flow Finance Limited
Nucleus Business Cash Advance Limited
Work highlights
Advised Rushcliffe Care (a large operator of residential and nursing care homes) on its refinancing and increase of facilities with Lloyds Bank plc.
Drafted Nucleus Cash Flow Finance Limited's CBILS loan facility and ancillary documents.
Advised Aimrok Holdings Limited on development finance provided by Maslow Capital and Leicester City Council.
Nelsons Solicitors Limited acts for claimants litigating against professionals from all types of sectors, including financial and legal services, and has recently increased its offering for individuals litigating against conveyancing solicitors. In addition, the team acts for professionals in defending claims where there is no insurance cover or cover has been reserved. Practice head Daniel Brumpton has 'a great deal of experience' in claims against barristers, surveyors, architects and financial advisors and Cathryn Selby deals with professional indemnity disputes, professional fee disputes, complaints and regulatory matters, among others.
Other key lawyers:
Testimonials
'Exceptionally talented individuals with an enormous breadth of expertise between them'
'Daniel Brumpton brings great deal of experience, realistic client advice and client sensitivity to this area. A delight to work with – clients warm to him and rightly trust his advice.'
'Cathryn Selby – I can't praise her enough: a brilliant lawyer, great negotiator; she is always calm and clear-headed, and always gets the right result.'
'The Nelsons practice has a lot of strengths. They have an excellent team of lawyers that cover a breadth of areas and will offer a cost effective service to clients in the professional negligence field.'
'They have very good tactical awareness and recognise the importance of giving clients practical advice. '
'A very good regional firm with a deservedly solid reputation. Reliably good at what they do.'
Work highlights
Acting for a small group of investors in claims against the Woodford Fund, Link Fund Solutions and Hargreaves Lansdown (for continuing to recommend the Woodford Fund as one of their 50 Best Buys).
Acted for 100 or so clients who have claims against their conveyancing solicitors as a result of purchasing lease hold properties with onerous ground rents.
Continuing to act as solicitor agents for a number of clients who have allegedly been mis-sold interest only mortgages.
Nelsons Solicitors Limited is regularly involved in key developments in the local market and in 2020 advised on residential developments, student schemes, retail properties, offices, logistics premises and industrial complexes. The build-to-rent market is also a key area of experience for the group, which has expertise in handling golden brick developments. James Coningsby is the sole real estate partner in the Leicester office, assisting with complex acquisitions and disposals, sale and leaseback transactions and secured lending work. Associate Peter Rees departed to join Knights plc in November 2020.
Testimonials
'The main contact I have dealt with at Nelsons is James Coningsby. He has been helpful to us, especially with his calm and thoughtful approach to dealing with some non-standard, sometimes quite complex, problems that we have experienced.'
Key clients
GS Property Holdings Limited
Cambridge and Counties Bank Ltd
Abode Nottingham Ltd
Aimrok Holdings Ltd
Petit Forestier UK Ltd
Trafalgar Global Limited
Prime Life Limited
National Westminster
Asfare Limited
Wimbledon Chase Limited
Landmark Property Solutions Limited
Living Choice Investments Limited
UK Land Assets Limited
Yu Group PLC
Work highlights
Advised GS Property Holdings Limited on landlord and tenant issues.
Advised Petit Forestier UK Limited on the £2.9m conditional purchase of a new site close to the Dartford Tunnel.
Advised FC Measom on the grant to Costa of a long lease for a new-build drive through establishment on the edge of Leicester.
Nelsons Solicitors Limited's real estate practice is broad in scope, and acts for developers, commercial landlords and other landowners on transactions across a number of sectors. Riaz Dudhia leads the team from Nottingham and is experienced in commercial landlord and tenant matters, while also assisting landowners with sales to developers in the residential and renewable energy space. Pension scheme trustees are also a key component of the group's client base; associate Paul Hinchcliffe in particular advises both national and regional providers on SSIP and SSAS issues.
Other key lawyers:
Work highlights
Advised Fletcher and Selders Partnership on the sale of a portfolio of properties at Russell Street and Gamble Street, Nottingham.
Advised NG Chartered Surveyors on its office relocation to Wheatcroft Business Park in Nottingham.
Nelsons Solicitors Limited's practice spans its Nottingham and Derby offices, and is capable of advising high-net-worth individuals, charities, developers and commercial landlords. 'Superb tactician' Simon Waterfield is the key practitioner; his expertise includes acting for national developers in drainage disputes and representing high-net-worth individuals in restrictive covenant, right of way and boundary issues. Oliver Maxwell, who was promoted to senior associate in June 2020, has developed a specialism in lease renewal and termination disputes.
Other key lawyers:
Testimonials
'I mainly dealt with Oliver Maxwell directly, who advised me professionally and promptly. I felt I got 5* service from everyone I encountered. I will definitely use them again!!'
'Simon Waterfield is my main partner contact and his depth of knowledge and experience is exceptional. He makes himself fully available and accessible, easy to talk to and communicate with and he is very clear with explanations and proposed actions.'
'The quality of the advice is the highest I have experienced.'
'A very good blend of property dispute resolution and the more routine conduct of property variations, notarisations, etc in a specialist support team. The dispute resolution team are well-supported by colleagues with niche expertise.'
'Main contact over recent years has been Oliver Maxwell who has been notably helpful whilst remaining very professional as changes in client personnel have complicated matters.'
Key clients
Helier Limited
Shapeform Limited
Chevin Homes (Ashbourne) Limited
Nucleus Finance Limited
W Westerman Limited
A.F Hunt Builders Limited
Ashfield Homes limited
Godkin Holdings
NPPL Limited
Intelligent Money Limited
Work highlights
Assisting Rock Plant Hire Limited with obtaining a property occupied by a commercial tenant.
Advised Carters Educational Foundation on landlord and tenant matters.
Nelsons Solicitors Limited is said to offer 'the best service in term of quality, timing and customer services' when advising on intellectual property matters pertaining to trademarks, including international registrations and series applications, patents, designs and licenses. Emma Ward heads the contentious offering of the firm, dealing with, among others, breaches of confidence and associated issues pertaining to post termination restrictions, and is lauded for her 'proactive and hands-on approach'. Harpreet Sandhu heads the non-contentious offering advising on the ownership, exploitation and protection of intellectual property and has particular expertise in product and software development matters.
Practice head(s):
Emma Ward; Harpreet Sandhu
Testimonials
'They were easily able to handle communication with whatever media we suggested and were well equiped for a situation with COVID-19 as we are experiencing it.'
'Emma Ward excelled when it came to showing all different possibilities we were facing. She is very creative in what laws we could use in our favour.'
'The team is very flexible and dedicated in what they are doing. They provide the best service in term of quality, timing and customer services.'
'Emma Ward is extremely hardworking and ambitious. Her efficiency and thoroughness means she will never let anyone down and is a true asset to any company and team. She is not only very clever and determined, but she is also friendly and caring towards others. She is detail-oriented and would always complete her tasks with diligence. We are very happy with the services we are receiving.'
'Although we primarily deal with one person, it is evident that there is a support team should we need additional assistance, especially in other matters/specialities. The billing system is very good and they understand the needs of our business and the importance of accurate and fair billing.'
'The person we deal with is very professional whilst at the same time a real person that has a great personality and a great deal of empathy.'
'Emma Ward leads the IP team of the law firm. Her proactive and hands-on approach is really an added value. She provide very good technical advice, but is always thinking about the bigger picture and is very pragmatic.'
Nelsons Solicitors Limited's non-contentious IT practice is headed by Harpreet Sandhu and the contentious IT offering is headed by Emma Ward. The firm advises on all types of non-contentious IT projects, including outsourcing, online sales as well as software development, licensing and maintenance, and brings and defends claims relating to infringement of software rights, confidential information and database rights, as well as on intellectual property infringements that are perpetrated online. The practice has further expertise in GDPR compliance matters and regularly advises at the intersection of IT and data protection.
Practice head(s):
Harpreet Sandhu; Emma Ward
Nelsons Solicitors Limited's practice, which includes a mix of lawyers and debt collectors, has a strong reputation for domestic debt recovery work; it has also recently developed its international offering. The group focuses on the pre-action collection process, though is also capable of handling contentious issues. Simon Key leads the team.
Testimonials
'Clear, precise communication throughout the process.'
'Always informed of any communication with the debtor.'
'Specialist debt collection team with the added bonus of lawyers should debts be uncollectable. Regional firm with a strong relationship based approach.'
'Attention to detail on cases and clear guidance on cases.'
'Always happy to jump on a call to discuss cases.'
'Simon Key, the partner in charge of the Debt Recovery Team, is knowledgeable, helpful and approachable.'
'We have used Nelsons for many years now for our Debt Recovery work and due to their exceptional performance have no hesitation in giving them our total endorsement. Nelsons keeps us fully informed on all of our matters and we have over the years established an outstanding working relationship with them.'
The 'brilliant' employment team at Nelsons Solicitors Limited acts on the full spectrum of employment law issues working closely with the wider firm's dispute resolution team on matters concerning alleged breaches of restrictive covenants and misuse of confidential information, as well as with the corporate team on transactions with regard to TUPE issues. Practice head Laura Kearsley is an experienced litigator, has a specialism in the education sector and provides 'terrific, timely advice' to clients.
Other key lawyers:
Melanie Morton; Peter Nicholson
Testimonials
'Nelsons are very professional and offer excellent service, value for money and is a very approachable legal firm. The team are unfailingly professional and are able to provide well thought-out, practical solutions to provide the best outcome for the client. '
'Laura Kearsley and Peter Nicholson were both very approachable and excellent to work with and provided us with a speedy response and well thought-out advice on how to deal with a developing situation. The service level was excellent and represented great value for money.'
'Laura Kearsley is a first class solicitor.'
'Peter Nicholson was amazing from start to finish in helping us defend our tribunal claim. He was professional and honest throughout, explaining each step.'
'Melanie Morton is our main point of contact and really understands our needs as a client. She provides very direct advice which gets right to the heart of the matter.'
'Peter Nicholson is always very professional – the advice he gives is very good; he quickly evaluates the situation and comes up with the most effective plan for dealing with the issue. We are very happy with this service and he works extremely well with our company.'
'A brilliant team that understands the urgency behind every matter. Polite, calm and very effective'
'Peter Nicholson is collaborative, practical and balanced in his advice. He has in-depth expertise in employment law and finding balanced and practical solutions '
Nelsons Solicitors Limited has a notable reputation for insolvency work, advising on both personal and corporate insolvency cases. Other key areas of expertise include employment benefit trust matters and misfeasance actions. Andy Rudkin, who arrived from Else Solicitors LLP in December 2020, advises on insolvencies as part of his diverse commercial litigation practice. Former practice head Rachel McCahill departed in April 2021 to join Buckles Solicitors LLP.
Testimonials
'The team is well informed and covers all the aspects from advice to case preparation, communication with parties involved, court representation and ensuring a suitable outcome. Their knowledge on the subject matter of insolvency is second to none.'
'The individuals are empathetic and work closely with the client. The client's interests are placed first. Farrah Khalid was very professional and resolute in her dealing with the complainants. She ensured I had the best outcome. Her colleague Lewis Addison was similarly very professional. They both ensured an outcome that was most appropriate for myself within the framework of the law. And they ensured the agreement of settlement was sealed without any prospect of the case re-opening or complaint.'
Key clients
FRP Advisory LLP
Kennway Francis Limited
The MacDonald Partnership
Smith Cooper
Blades Insolvency
Bridgewood Financial Services Ltd
Elwell Watchorn & Saxton LLP
Berley Chartered Accountants
Mazars LLP
4Syte
Nucleus Property Finance Limited
Nucleus Property Finance 1 Limited
Nelsons Solicitors Limited offers a bespoke and 'personal level of service' to its clients that ranges from advice on wills and estates to complex tax planning advice involving trust structures for, among others, agricultural clients, high net-worth individuals and business owners, and frequently acts on matters with cross-border assets. The team, headed by Jane Sutherland, offers a full management service in relation to trusts and offers specialist services in Court of Protection matters. Helen Salisbury, Richard Grosberg, Craig Staten-Spencer and Davina Charlton are key contacts.
Other key lawyers:
Testimonials
'I have been a client of Nelsons for many years and have consistently been happy and confident with the efficiency of service given. It is appreciated that the firm is up to date with recent legislation so the advice given is accurate and reliable. I have always been impressed by the way in which Nelsons keep clients up to date with the progress being made with the work being undertaken.'
'The individuals with who I mainly deal with are Richard Grosberg and Craig Staten-Spencer. They both execute their roles with integrity, technical proficiency and a wealth of knowledge. They are able to draw on their extensive experience and convey this in an easy to understand way. They both have a genuine passion and interest in the clients they represent. They both have excellent inter-personal skills and are not afraid to make the right, if sometimes tough, decisions which are in the best interest of the clients.'
'Helen Salisbury is happy to run scenarios at any time of the day and goes above and beyond what is expected of a law firm. Fills me with confidence that she has exceptional knowledge.'
'The solicitors actually speak with one another, even across departments, so that when dealing with another matter the client never seems to be a 'stranger'.'
'Very helpful and informative, will answer any questions that we asked. We felt very supported.'
'Davina Charlton was brilliant from the first phone call. She guided me through the whole procedure, was happy to answer any of my worries and concerns and calmly steered me through. She showed compassion for my situation at all times. She dealt well with every uncertainty and completed the work by the end of the year. I was impressed with her competency, especially as my husband's finances and savings ( and mine) were not particularly well organised! I was not sure which accounts and savings were current but Ms Charlton worked through it all so well.'
'Personal level of service and made to feel welcome despite being a small case. Pre and post meeting correspondence, advice and documentation. Being able to adapt to the challenges of the pandemic.'
Nelsons Solicitors Limited >
Firm Profile
Nelsons was formed in 1983 as an independent partnership with Tim Hastings and two other solicitors in a small Nottingham office. Since then, we have grown to become one of the leading law firms in the East Midlands with offices in Derby, Leicester and Nottingham, providing support and advice to businesses, individuals and families with their legal and investment needs.
In June 2017, Nelsons' succession plan was announced which saw Partner Stewart Vandermark become chief executive. Tim Hastings, who had been chief executive since 2003, became chairman and remains a member of the board, working alongside Stewart.
Empowering You
At Nelsons, we look to empower our clients, give them a voice, fight for them, help them to seek justice and steer them through the complex legal issues they face. The desire to push ourselves forwards to better serve our clients has been a constant throughout our evolution.
We've grown both organically and through several strategic mergers and acquisitions across the East Midlands. In 1999 and 2000, we expanded into Derby and Leicester and in just 18 months acquired seven local firms. The firm's last acquisition was the historic Derby firm Moody and Woolley in April 2015.
We have always looked to challenge the traditional norms often associated with the legal industry. In 2010, we were one of the first law firms in the region to become a Limited company. Then in 2014, we were granted Alternative Business Structure (ABS) status, which allows our employees who aren't solicitors – such as those in the management, conveyancing and investment management teams – to become partners.
Our specialist experience and the depth of our resources enables us to offer services to other solicitors in our region through Fusion Legal, a referrals and support network for law firms.
Leading the way
We feature in The Lawyer's UK 200 Annual Report of the UK's largest 200 law firms, and during 2019 we won the following awards:
Company Leader (over 100 employees) award (Stewart Vandermark) at the East Midlands Leadership Awards 2019
Large Law Firm of the Year at the Leicestershire Law Society Legal Awards 2019
Large Law Firm of the Year at the Derby & District Law Society Awards 2019
Solicitor of the Year (Dianne Collins; Personal Injury) at the Derby & District Law Society Awards 2019
Deal of the Year with Fairgrove Homes at the East Midlands Brick Awards 2019
SME Deal of the Year at the Insider East Midlands Dealmakers Awards 2019
Regional Conveyancing Firm of the Year for the East Midlands and the second-place silver award for Overall Conveyancing Firm of the Year at the LFS Conveyancing Awards 2019
We were also shortlisted for 'Law Firm of the Year – The Independents' at The Lawyer Awards 2020.
Committed excellence
We are committed to the concept that all aspects of our operations and services should be of the highest quality and are accredited by Lexcel. This quality mark recognises the commitment of everyone at Nelsons to providing clients with the superior service, which they are entitled to expect.
Our expertise
We have expertise in commercial and personal law, investment management as well as market-leading online services.
Business services cover all aspects of banking and finance and corporate services.
Expertise also covers commerce and technology, commercial property, construction and engineering, franchising and intellectual property.
Nelsons has one of the largest disputes and debt teams in the East Midlands.
Commercial disputes expertise includes contract claims, fraud and asset recovery, IP matters, partnership disputes, and shareholder and director disputes.
Nelsons also specialises in debt recovery, pre-legal services, corporate and personal restructuring and insolvency, property litigation and professional negligence.
Personal disputes are a particular area of expertise, including contract claims and inheritance claims.
The HR and employment team focuses on all aspects of employee rights and workforce management issues for business clients.
Accident claims are a particular specialism, including accidents in public places, road traffic accidents, asbestos claims, brain and head injuries, defective products and group actions.
Clinical negligence is also a major area of expertise.
Nelsons' family team is one of the largest in the East Midlands, with expertise including divorce and separation, domestic violence and matters relating to children.
Our private client team advise on residential care planning, powers of attorney and Court of Protection issues.
All aspects of wills, trusts and probate, as well as residential conveyancing, are specialisms.
Investment management expertise covers the full range of financial strategies and planning including cash flow modelling and specialist pension advice.
Nelsons also advises clients based in the charities, education and health and care sectors.
In June 2018, we launched our fresh vision and values to capture who we are and where we are heading and internally communicated this to ensure that every employee clearly understands our how, what and why; including our three and ten year targets. In January 2019 we launched our new brand which reflects our vibrant, dynamic and innovative personality.
We have strategic projects in place and are not only looking to achieve growth, but continue to empower our clients and employees in fresh ways relevant for the modern world.
Main Contacts
| Department | Name | Email | Telephone |
| --- | --- | --- | --- |
| Chief Executive | Stewart Vandermark | | |
| Chairman | Tim Hastings | | |
| Head of Corporate Services | Alice Rees | | |
| Head of Dispute Resolution | Cathryn Selby | | |
| Head of Family Law | Kelvin Henderson | | |
| Head of Personal Injury | Lisa Preece | | |
| Head of Private Client | Jane Sutherland | | |
| Head of Real Estate | Riaz Dudhia | | |
| Head of Employment Law | Laura Kearsley | | |
| Head of Investment Management | John Stanley | | |
Staff Figures
Number of UK partners : 37 Number of other UK fee-earners : 100
Languages
English French German Hindi Punjabi Spanish Urdu
Client Testimonials
CLIENT:   Family client
COMPANY/FIRM:
TESTIMONIAL: Very good at explaining, being patient and not patronising when I asked questions about legal terms which I did not always understand. I was very happy with the service I received.
---
CLIENT:   Personal injury client
COMPANY/FIRM:
TESTIMONIAL: I have been very pleased with the service I have had from Nelsons. Baishali has worked so hard on my behalf and been very supportive throughout. Baishali and her team have always been professional, but friendly and approachable throughout. Something that I consider to be important when dealing with what at times has been a very emotional matter. Thank you so much.
---
CLIENT:   Personal injury client
COMPANY/FIRM:
TESTIMONIAL: We would like to say how grateful we are for what you have achieved for us…We feel fortunate that we had yourself fighting our corner and would like to say a big thank you.
---
CLIENT:   Dispute resolution client
COMPANY/FIRM:
TESTIMONIAL: Professionalism is of the highest standard. You listen. You advise accordingly. You give good guidance. We are confident in you.
---
CLIENT:   Conveyancing client
COMPANY/FIRM:
TESTIMONIAL: Great communication, persistence and always willing to offer advice. Thank you.
---
CLIENT:   Private client
COMPANY/FIRM:
TESTIMONIAL: Professional and business like but always with humanity.
---
CLIENT:   Private client
COMPANY/FIRM:
TESTIMONIAL: Communication was prompt and effective. We were very satisfied with the service.
---
CLIENT:   Personal injury client
COMPANY/FIRM:
TESTIMONIAL: …I was impressed with Nelsons' sensitivity during our first phone conversation and their professional and efficient action in the matter. It has provided some closure for me and my brother who is now able to talk about his experiences to his family and me. We are both very grateful for Nelsons work on our behalf.
---
CLIENT:   Personal injury client
COMPANY/FIRM:
TESTIMONIAL: I was very happy and overwhelmed at the way my case was dealt with. Dianne Collins was very efficient and I would recommend Nelsons to anyone. My case was dealt with privately and in a respectful way. I would give 10/10 to Dianne Collins in all the hard work she has done to bring this case to a close.
---
CLIENT:   Family client
COMPANY/FIRM:
TESTIMONIAL: Took me a long time to find some integrity, unfortunately my experience of lawyers in the past hasn't been great. Integrity and honesty is so important to me now that I feared using a big firm. I think I'm in the right place now and I'm very grateful of your straightforward direct approach.
---
CLIENT:   Private client
COMPANY/FIRM:
TESTIMONIAL: Thank you for all that you and your team have done for me, I am pleased with the outcome, it has made a huge difference to our lives. I will not hesitate to recommend Nelsons to anyone I know that may need a solicitor in the future.
---
CLIENT:   Dispute resolution client
COMPANY/FIRM:
TESTIMONIAL: After having had a bad experience with a local firm of solicitors, we needed a case putting together quickly and accurately due to a tight deadline. Kevin Modiri was confident, professional and friendly during our meeting and he put a claim together speedily and accurately. We were reassured and very satisfied with his work.
---
CLIENT:   Private client
COMPANY/FIRM:
TESTIMONIAL: You did what I would have expected: a service that was professional, polite, unintimidating and very satisfactory. At no point did we feel rushed. Questions were answered clearly. Very personable solicitors dealt with us.
---
CLIENT:   Conveyancing client
COMPANY/FIRM:
TESTIMONIAL: Friendly, approachable conveyancer, answered my questions in a straightforward way.
---
CLIENT:   Family client
COMPANY/FIRM:
TESTIMONIAL: Was with Nelsons solicitors for 2 years, My solicitor was very reliable, professional, instant responses, if I needed advice someone was always available, and happy to help, successful in last court hearing thanks to my solicitor/company for just being consistent, thorough, organised, and again professional, many thanks to all.
---
CLIENT:   Family client
COMPANY/FIRM:
TESTIMONIAL: Exceptional advice and service delivered by Lisa-Marie Leanders. Prompt response to everything, expertly handling the third party's aggressive solicitors and giving me absolute peace of mind that my case was in the right hands during a very tough time (as any divorce is). I transferred to Lisa-Marie mid way through my case (on the basis of a recommendation) as was dissatisfied with my previous solicitor and I am 100% delighted that I did. The difference that Lisa-Marie delivered was incredible, and really helped to take the stress out of a very stressful case. Cannot recommend her highly enough.
---
CLIENT:   Commercial property client
COMPANY/FIRM:
TESTIMONIAL: I have had a long relationship with Kieron Crowther and always had timely advice and service, he understands our business and property.
---
CLIENT:   Personal injury client
COMPANY/FIRM:
TESTIMONIAL: I had reasons to use the services of Nelsons Solicitors starting three years ago. The Legal Executive, Emma Howard, involved in my case is a credit to the company. Her professionalism, perseverance and sound advice all came together resulting in a recent positive outcome. Thank you
---
CLIENT:   Debt recovery client
COMPANY/FIRM:
TESTIMONIAL: Used Nelsons a few times and always received a good service from Mac Clarkson, who most recently managed to recover a debt for me that I had written off due to no purchase order and very limited other information supporting my claim. Genuinely no hesitation in recommending.
---
CLIENT:   Dispute resolution client
COMPANY/FIRM:
TESTIMONIAL: My matter was contentious and was dealt with speedily. Responses were articulate, precise and sensitive. The proposed completion date was met and outcome successful. Highly recommended.
---
CLIENT:   Employment client
COMPANY/FIRM:
TESTIMONIAL: I was recently made redundant and this partnership was fast to respond and support the exit process from my company. The speed at which the Nelson's lawyer engaged was superb and I was walked through each step of the process. First class.
---
CLIENT:   Debt recovery client
COMPANY/FIRM:
TESTIMONIAL: As a small business with a bad debt, we were determined to act with the full force of the law to recover what was owed. The principal of the matter being the motivation. Mac Clarkson from Nelsons Solicitors guided us through the process perfectly. The result… the client had to pay twice what was originally invoiced and now has a County Court Judgement on record for the next 6 years. We highly recommend Nelsons and would not hesitate to instruct them again if the need arises. Thank you for a perfect service.
---
CLIENT:   Dispute resolution client
COMPANY/FIRM:
TESTIMONIAL: I was so impressed with Nelsons and Oliver Maxwell, who was my Solicitor. At all times I felt they / he had my best interests at heart and were incredibly knowledgeable and got me a fantastic outcome on a nasty and long outstanding issue I was having. They were very clear and communicative throughout the process and were always good on their word – no nasty surprises. I would highly recommend and will definitely be turning to them again for anything I may need in future.