Osborne & Wise > London, England > Firm Profile
Osborne & Wise
Offices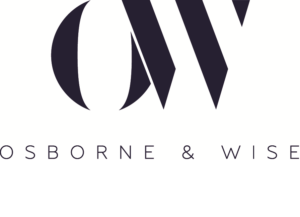 Osborne & Wise
1 King William Street
London
EC4N 7AF
England
Osborne & Wise >
Firm Profile
Osborne & Wise is a boutique employment law firm based in the City.  It advises international companies, small to medium sized businesses and senior executives across all areas of employment law.
Types of work
Osborne and Wise advises across the full range of employment law issues for both employers and employees.  This includes end to end litigation support in the Employment Tribunal, Employment Appeals Tribunal and High Court; TUPE and share acquisition advice on transactions including drafting and negotiating warranties and indemnities as well as structuring and advising on consultation processes; advising on  reorganisation and redundancy programmes as well as settlement agreements; work in the area of protecting confidential information and compliance with restrictive covenants as well as advice on team moves.  Advice and support on internal investigations into a range of issues including alleged discriminatory conduct, whistleblowing allegations and breaches of implied terms. We also work with companies in different market sectors providing bespoke interactive line management and senior management team training in areas including  diversity and inclusion, bullying and harassment and flexible working.
Staff Figures
Partner : 2 Senior Associate : 1 Associtate : 2 Office Manager : 1
Languages
French Spanish
Memberships
Employment Lawyers Association Law Society of England and Wales Solicitors Regulation Authority
Client Testimonials
CLIENT: Alex Scrimgeour, Chief Executive Officer
COMPANY/FIRM: Everyman Group
TESTIMONIAL: Osborne and Wise's pragmatic and informed approach to employment law matters has been very helpful. Not only have they guided us to the right decisions at key moments, we have found them easy to work with and fairly priced
---
CLIENT: Rohan White, Head of London Branch
COMPANY/FIRM: CGS-CIMB Securities UK Limited
TESTIMONIAL: We are very pleased and fortunate to have Osborne and Wise to guide us through any complex employment situations. Their wise counsel and excellent judgement is always well received and gives us confidence that we are in the right hands. Thorough prep, excellent briefings, tactical awareness, and being able to tap the right specialist expertise at the right times were all hugely valuable
---
CLIENT: Michael Branson, Managing Director
COMPANY/FIRM: Crown London Aspinalls Club Limited
TESTIMONIAL: The team at Osborne and Wise have provided us with excellent support in a number of issues over the past few years. Osborne and Wise understand the needs of our business and importantly are always available to give advice and support at short notice
---
CLIENT: Carla Goncalves
COMPANY/FIRM: Agnes b UK Limited
TESTIMONIAL: Osborne & Wise are a valuable company to us, they have helped bring our policies and guidelines up to date as well as offering a professional yet friendly approach when dealing with our employment law issues. They understand our needs straight away and offer good advice and support
---
CLIENT: Vicky Kinasz, Managing Director
COMPANY/FIRM: Geiger Limited
TESTIMONIAL: The team at O&W hosted a training session for all of our UK Managers on the day to day challenges of running a team, and provided some very helpful and insightful information to give our managers confidence in dealing with some of the more difficult aspects of their roles. The session was fun, interactive, and highly relevant to our business and group. They managed to combine real life issues and scenarios into a safe training environment where people felt comfortable to ask questions and discuss topics such as recruitment, performance, appraisals and management styles. Overall the session was a great success!
---
CLIENT: Alex Janocha, Legal Director EMEA/Therabody
COMPANY/FIRM: Therabody UK Limited
TESTIMONIAL: The team really appreciated the training session with a brief summary of the law and extensive focus on the practical examples of the application of the law. The session was interactive and the team was very engaged. The employment law training very well compliments our in-house management training. It allows the people managers to have a clear definition of the risk areas, driving best practices with a modern work-place mindset. We can strongly recommend this workshop to your clients.
Interviews
Daniel Wise, Partner
Former K&L Gates partner Daniel Wise explains why boutique employment law firm Osborne and Wise, based in the City of London, is well-positioned to respond to the current needs and expectations of its growing client base.
What is your number one priority for Osborne and Wise?
From my work as a partner at an international law firm working with organisations such as DuPont, Halliburton and Microsoft I have first-hand experience of the high service levels that top-tier clients quite rightly expect.
Now that I run my own firm, a key focus of my role is to maintain a cohesive and supportive structure to allow our lawyers to provide the excellent service that is expected by our clients. In doing so, we aim to give our lawyers the space to think creatively and provide that little bit extra to clients in the work that they do.
How does Osborne and Wise stand out from the crowd?
As a boutique firm we are immersed in all things employment law.  So we have our eye on both market trends in the area as well as the up-to-date technical skills and knowledge expected of us. For example, when the recent Flexible Working Act came into force earlier this year, I was asked to speak about this by journalist and campaigner MotherPukka on her widely publicised podcast.
We also work closely with many of our employer clients in the areas of management training and workplace resolution.  In this way, we hope to prevent problems arising, not just solve the ones that do.
Our lawyers are consistently responsive and we will always be prompt in getting back to clients. We ensure that we fit around our clients' schedules; not the other way round.
Without a high level of fixed costs in our business structure we can offer more innovative and adaptable pricing structures to suit the varied needs of clients. This, in turn, allows us to work for a varied client base across a whole range of market sectors.
Because our lawyers feel looked after, our clients do too.  Our clients regularly talk about the close partnership they feel exists between lawyer and client at Osborne and Wise.
What has been the biggest challenge to the legal market in the last three years?
In a word: flexibility. Many companies had to work hard to respond to the sea change in working practices that COVID-19 and three successive lock downs introduced.  We have now had new legislation in this area and more will follow if Labour is successful in the next general election.
Employers continue to consult us in this area and it is a common thread in the training programmes that we provide to clients.
Can you give us a practical example of how you have helped a client to add value to their business?
We took on a large international recruitment company as a client at the beginning of this year. They had spent a number of years dealing with numerous Tribunal claims and they wanted to move to a specialist firm that had a real focus on employment law.
We worked with this company through our innovative training programme that offers interactive lawyer led courses to line management at all levels. With board-level support we were able to address a number of areas that needed improvement in how employment law issues were being dealt with at various points in the corporate structure. This dramatically reduced the number of issues the company were facing and we continue to help them as and when further issues do arise.
Where do you see Osborne and Wise in three years' time?
Our three-year plan is for sustained but conservative growth.  We continue to recruit team members, having brought in two fantastic new lawyers earlier this year.  It is crucial that as we expand and work with new people we stay true to our core values.  Our expansion as a firm is a response to the continued expansion in our client base and we feel very privileged as a firm to be in this exciting new phase of our growth