Dalal Al-Mulla Legal Group > Kuwait City, Kuwait > Firm Profile
Dalal Al-Mulla Legal Group
Offices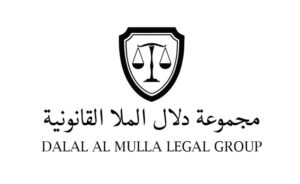 Dalal Al-Mulla Legal Group
Arraya Business Tower #2, Floor 43
Kuwait City (Sharq), Kuwait
Kuwait
Dalal Al-Mulla Legal Group >
Firm Profile
Dalal AL-Mulla Legal group was established in 2003 and since then we are dedicated to serving our clients around the globe. Our diverse international attorneys, advisors, and office staff are trained and educated to handle the harsh demands of international business. Whether it is making use of our Local expertise, or utilizing our prestigious partners in jurisdictions around the world, our only goal is to achieve excellence for our clients.
Our Legal group is evolving to understand the requirements of clients by promoting the permanent professional development of its lawyers and Consultants in order to produce the best services.
Staff Figures
Lawyers : 9 Paralegals : 6 Legal Counsels : 4 Other Staff : 10
Languages
English Arabic French
Memberships
American Business Council of Kuwait Kuwait Bar Association
Client Testimonial
CLIENT: Tareq Al Awadhi
COMPANY/FIRM: G7 Group Company
TESTIMONIAL: "The professional work of the partners, based on their solid experience in the legal industry, as well as the firm's team, in addition to the proactivity in their management, make this a law firm the best."
---
CLIENT: Fahad Al Bloushi
COMPANY/FIRM: Writer/Author
TESTIMONIAL: "Dalal Al Mulla Legal Group always put their clients first. Any questions I had were always answered promptly and explained in detail. The team were very helpful and always available to speak to regarding any issues related my cases."
---
CLIENT: Talal Al Sayoufi
COMPANY/FIRM: The Triple Company for General Trading and Contracting
TESTIMONIAL: "For an international company like us, Dalal Al Mulla Legal Group Partners and Associates has been an extremely valuable legal services provider in all areas – from commercial to labour law etc.
---
CLIENT: Sarah Akbar
COMPANY/FIRM: Sarah Akbar Engineering Solutions
TESTIMONIAL: "The team consists of strong legal expertise, combined with a great understanding of our business and market standards. The lawyers have an exceptional ability to communicate legal advice in a clear concise manner. They are responsive, diligent and really a pleasure to work with.'
---
Diversity
At Dalal Al-Mulla Legal Group we are committed to diversity both in our offices and with regard to the clients we serve. As one of Kuwait's premiere woman owned law firms, our diversity is one of the areas that are integral to our work approach both in and out of the office. As attorney's should do, we evaluate cases on the facts, and our employees on their qualifications and experience regardless of background, religion, and any specific orientation that they may have.
As a female owned law firm we provide additional insights in our consultations with sensitive familial issues from divorce proceedings to child custody with the respect and knowledge necessary to provide the best possible legal advice. We also advice in a wide array of other potentially sensitive areas such criminal, immigration, and negotiations to name a few areas.
Our lawyers (both male and female) pride themselves on our diversity, and we are able to turn our differences into strengths to better serve our clients. Whether we have an inquiry from China, Europe, Africa, or the United States, we are able to assist our clients by consulting our collective knowledge, experience, and backgrounds regardless of where they may be in the world.
For our clients located in Kuwait, we are able to provide insight and assistance both in Kuwait and beyond its borders. Whether it is a contract with a foreign national company, or taking action regarding real estate property in the United States and Europe, we have our clients covered.
Our diverse staff and areas of practice are available to new and old clients alike, and we encourage anyone seeking critical and considered legal advice from a diverse perspective to contact us regarding their inquires.