Firm Profile > Mills & Reeve LLP > Cambridge, England
Mills & Reeve LLP
Offices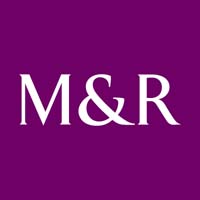 Mills & Reeve LLP
BOTANIC HOUSE
100 HILLS ROAD
CAMBRIDGE
CB2 1PH
England
Mills & Reeve LLP > The Legal 500
Rankings
Mills & Reeve LLP >
Firm Profile
Mills & Reeve is a top UK law firm with offices in six key UK cities; London, Birmingham, Cambridge, Leeds, Manchester and Norwich. The firm's experience speaks volumes but it's an ambitious, collaborative culture that drives the business.
The firm: Mills & Reeve's staff thrive on developing great relationships and love helping clients find solutions to their legal challenges with a combination of smart advice, outstanding service and a passion for hard work. A talented workforce and proactive approach is complemented by a commitment to always offering value for money.
The firm's lawyers work with household names in the UK and internationally. They count companies like Barclays, the University of Cambridge and AIG among their clients – as well as a unique mix of high-net-worth individuals, multinational corporations, start-ups and public sector organisations.
Clients have access to a worldwide network of trusted partners for international advice. Lawyers are used to working on and managing projects spanning international boundaries.
Types of work undertaken: The firm is proud to have created an innovative legal environment, with expertise spanning ten key sectors: health, private wealth, education, insurance, charities, agriculture, real estate investment, food and beverage, sport and technology.
Health and care: Mills & Reeve acts for more than 100 NHS providers and commissioners, as well as some of the biggest independent health providers in the UK. Its lawyers are recognised experts in health law and work with major organisations such as the Department of Health.
Private wealth: Mills & Reeve works closely with clients to offer smart advice for complex trusts and tax issues. Its family lawyers offer mediation, collaborative law and arbitration, or if court is unavoidable, complex litigation.
Education: Mills & Reeve is a nationwide leader in education law. Its team of 140 education specialists helps over 120 organisations with a broad range of legal challenges, covering issues like international collaborations, campus developments and regulatory issues.
Insurance: Mills & Reeve works with some of the UK's leading insurance companies, offering a broad experience base to tackle a wide range of legal challenges – including market disputes and reinsurance claims, and issues relating to counter-fraud and employment.
Charities: Mills & Reeve's 140-strong team of specialists include some of the UK's most renowned authorities on charity law. Clients include Macmillan Cancer Support, the Wellcome Trust and the British Council.
Food and agribusiness: from farm to fork, those involved in the food and agribusiness sector face a range of challenges. Mills & Reeve understands the issues involved with experience of advising businesses from farmers and landed estates to major food processors and retailers.
Real estate investment: Mills & Reeve has extensive experience in handling issues ranging from significant transactions to day-to-day asset management. Its team of more than 100 lawyers has helped clients like Trinity College Cambridge and Lend Lease.
Sport: Mills & Reeve's lawyers have more than 50 years of experience in advising clients across a wide variety of sports. The team is headed up by Mark Hovell, who is a well-respected industry spokesman and is one of a select few arbitrators appointed to the Court of Arbitration for Sport.
Technology: Mills & Reeve's technology and life sciences team has a strong reputation for providing clear and proactive advice. They regularly offer guidance on issues like information technology and intellectual property.
Main Contacts
| Department | Name | Email | Telephone |
| --- | --- | --- | --- |
| Managing partner | Claire Clarke | | |
| Senior partner | Justin Ripman | | |
| Food and agribusiness | Michael Aubrey | | |
| Charities | Neil Burton | | |
| Corporate | Kevin Lowe | | |
| Commercial | Greg Gibson | | |
| Disputes | Jamie Wheatley | | |
| Education | Gary Attle | | |
| Employment | David Mills | | |
| Family | Nick Stone | | |
| Food and agribusiness | Craig Hodgson | | |
| Health and care | Jill Mason | | |
| Insurance disputes | Stephen King | | |
| Insurance | Neil Davis | | |
| Private tax | Chris Belcher | | |
| Private wealth | Andrew Playle | | |
| Projects and construction | Raith Pickup | | |
| Real estate investment | Charles Staveley | | |
| Real estate | Beverley Firth | | |
| Sport | Mark Hovell | | |
| Technology | Kevin Calder | | |
Lawyer Profiles
| Photo | Name | Position | Profile |
| --- | --- | --- | --- |
| | Bridget Archibald | Bridget specialises in all types of PPP schemes, project funding and the… | View Profile |
| | Duncan Astill | Duncan is part of the commercial, regulatory and public sector disputes team… | View Profile |
| | Chris Belcher | Partner and team leader of private client team, advising a range of… | View Profile |
| | Christine De Ferrars Green | Partner, specialising in real estate development projects. Particular expertise in large scale… | View Profile |
| | James Fry | James is head of Mills & Reeve's fast growing multi-disciplinary life sciences… | View Profile |
| | Caitlin Jenkins | Caitlin is an experienced litigator, negotiator, mediator and collaborative lawyer who advises… | View Profile |
| | Anthony McGurk | A partner in the corporate practice, Anthony specialises in M&A, private equity… | View Profile |
| | Mr Simon Pedley | Simon is a dispute resolution partner specialising in company and commercial disputes,… | View Profile |
| | Andrew Ray | Andrew practices exclusively on projects work including PPPs and outsourcings. He acts… | View Profile |
| | Charles Staveley | Real Estate Partner specialising in real estate investment and development work Charles… | View Profile |
| | Simon Warburton | I am a lawyer in our finance team acting for a diverse… | View Profile |
| | Robert Weatherley | Robert is a construction and engineering lawyer, specialising in the non-contentious sector.… | View Profile |
| | Andrew Wood | Partner. | View Profile |
Staff Figures
Number of UK partners : 131 Number of other UK fee-earners : 500
Diversity
Diversity and inclusion is a key strand of our firm strategy. At Mills & Reeve we recognise the foundation of the firm's success is our people. Our aim is to ensure that everyone working for or with us feels valued and supported, not only for how they perform in the working environment but also for who they truly are.
We are committed to being a fair employer, which recruits, develops, promotes and retains a diverse and talented workforce.
We cannot achieve our vision as a firm without developing and implementing best practice in diversity and inclusion, as an employer, a provider of legal services, as a purchaser of goods and services and in our wider role in society.
We have the following objectives for the firm to help us achieve our goals:
Achieve a more diverse workforce by identifying and communicating a number of diversity and inclusion workforce profile goals.
Embed good equality, diversity and inclusion practices into our daily activities and decision-making processes.
Celebrate, communicate and promote equality, diversity and inclusion both within and outside of the firm.
Diversity, Inclusion and Wellbeing initiatives
We have a number of initiatives in place to support us to embed Diversity and Inclusion practice including:
Maternity and paternity mentoring – Our mentors support returners to work from maternity or paternity to ensure that they have all the appropriate support they need.
Wellbeing support – To promote health and wellbeing we have launched a strategy addressing mental, financial and digital wellbeing.
Black, Asian and Minority Ethnic (BAME) talent – We set up a cross-firm task force focussed on identifying changes aimed at increasing the proportion of BAME staff and partners.
Social mobility – we are committed to enhancing our workforce and widening participation from people from all communities. We are reviewing our recruitment practices to remove barriers for applicants from lower socio economic communities. We have also signed up the Social Mobility Pledge.
Lesbian, Gay, Bisexual and Transgender plus (LGBT+) – We are a Stonewall Diversity Champion and are proud to have our own LBGT+ network called Spectrum. The network provides support, representation and development for anyone who identifies as a member of the LGBT+ community. We will be continuing to work to ensure our policies, procedures and practice is LGBT+ inclusive.
Disability inclusion – We have a disability network in place. The aim of this network is to support the organisation to enhance its practice regarding disabled staff and clients. This has included raising the profile of non-visible disabilities. We are also reviewing and enhancing our practices to ensure they are inclusive to disabled applicants and employees.
Gender equality – We set up a cross-firm task force to increase the number of female equity partners in the firm. The task force implemented a range of activities including: rolling out sessions on how to become a partner to increase transparency of the process, bust myths and promote early career conversations, in addition to raising the profile of a range of female partner roles.
The Lex 100 Verdict
Mills & Reeve 'promises a good work/life balance without having to compromise on high-quality work'. With the ability to do 'six seats as opposed to the traditional four', trainees benefit from 'great exposure to multiple practice areas', which ensures an informed decision upon qualification. 'The collaborative, friendly culture' was unanimously voted the best thing about the firm. Respondents also enjoyed the open-plan office, working very reasonable hours, and the opportunities to liaise directly with clients from early on. Newbies say there is an 'expected dip in salary compared to similar firms because of the benefit of a having a decent work/life balance' but many felt that it 'didn't match the cost of living, particularly in Cambridge'. Furthermore, the 'lack of secondment opportunities', as well as the 'variance in supervision between departments' also upset some respondents. Others relished the opportunity to 'manage several transactions with minimal supervision' which made them feel trusted to deal with their own workload. Indeed, having 'high involvement in high-profile cases' such as 'attending and winning an appeal in the Royal Courts of Justice', gave applicants 'a real sense of responsibility and value' which is why many chose to apply to Mills & Reeve in the first place. As expected, 'bundling', 'admin tasks' and 'not being given much supervision' were less favourable experiences. However, many appreciated the proactive CSR committee and look forward to being part of the annual 'charity challenge'. Impressively, Mills & Reeve has earned six Lex 100 Winner medals this year. If you want to be part of an 'ambitious, collaborative and inclusive' firm whilst 'benefitting from high-calibre clients', apply to Mills & Reeve.
Top Tier Firm Rankings
Firm Rankings