Firm Profile > Essa Al Sulaiti Law Firm > Doha, Qatar
Essa Al Sulaiti Law Firm
Offices
Essa Al Sulaiti Law Firm
Building 8, Al Mansour St. 980, Zone 45
P.O Box: 4912
Doha
Qatar
Essa Al Sulaiti Law Firm >
Firm Profile
ESSA AL SULAITI LAW FIRM OVERVIEW
Essa Al Sulaiti Law Firm is a result-oriented, full-service law firm headquartered in Qatar. The firm offers comprehensive legal services and representation in Arabic, English, French, Spanish, Greek, Italian, Portuguese and Urdu.
Our in-depth understanding of our clients, legal expertise and international experience enables us to provide attentive, effective representation in a variety of practice areas, including Corporate, Commercial & Construction – with a particular focus on Litigation and Arbitration across various industries and sectors.
We are a client-driven firm. Our close-knit team of legal professionals share a common commitment to providing the knowledge, skill and care required to serve the exact needs of every client. We pride ourselves in delivering uncompromising quality and value, and we make sure our clients are always up-to-date on any regulatory and legislative changes that impact their businesses.
We foster meaningful client relationships and spend as much time as needed responding to client questions, learning about their needs, and addressing their concerns. Our firm was built on this value.
We are an independent firm, this means we are not restricted by rigid corporate protocols and franchisee regulations; we also have a special capacity to tailor our services to client-needs in tandem with our own standard of practice. Our size also means that we are better positioned to adapt to a changing legal market.
Our senior counsels and star associates have deep and varied arbitral and litigatory experiences in Qatar, U.K, Portugal, France, Spain and Egypt – resulting in favorable outcomes for our clients. We have represented clients in a range of corporate and construction disputes.
FOUNDER'S MESSAGE
Thank you for your interest in Essa Al Sulaiti Law Firm. We take great pride in being a top-tier Qatar-based firm with international expertise and a global reach; a firm that is also strongly committed to aligning its vision with that of Qatar Vision 2030.
At our firm, our priorities are to advance your interests, cater for all your legal needs and significantly minimize your legal risks and liabilities. When dealing with our team, expect to receive extensive support and expert advice on the legal issues you face.
We are an innovative, client-driven law firm committed to leveraging our exceptional legal expertise and local and international experiences to meet— and exceed— client expectations.
As we keep pace with an ever-changing legal market and global economy, we maintain a high quality of ethical legal services and ensure that confidentiality, transparency and open communication remain unwavering Essa Al Sulaiti Law Firm values.
I invite you to reach out to us to learn about how we can help you achieve your goals.
SECTORS
Essa Al Sulaiti Law Firm offers services in the following sectors:
Corporate & Commercial
Construction & Engineering
Infrastructure
Industrial & Manufacturing
Banking & Finance
Property & Real Estate
Retail
Oil & Gas
Energy
Technology
Telecommunication
Media, Entertainment & Sports
Hospitality
Healthcare & Pharmaceutical
Transport
Maritime & Shipping
Automotive
Insurance
Labour & Employment
Criminal
Main Contacts
| Department | Name | Email | Telephone |
| --- | --- | --- | --- |
| Chairman | Mr. Essa Mohammed Al Sulaiti | info@eslaa.com | +974 4447 1555 |
| Legal Department | Mr. Monir AbdulAziz Shalaby | Legal@eslaa.com | +974 4447 1555 |
| Legal Department | Mr. Ricardo Cid | Legal@eslaa.com | +974 4447 1555 |
| Legal Department | Mr. Atef Abdel Moneim | Legal@eslaa.com | +974 4447 1555 |
| Legal Department | Mr. Yehia Tawfiq EL Demiry | Legal@eslaa.com | +974 4447 1555 |
| Legal Department | Mr. Yasser Assed Yousef Mohammad | Legal@eslaa.com | +974 4447 1555 |
| Legal Department | Mr. AbdelRaouf Mohd Gharibeh | Legal@eslaa.com | +974 4447 1555 |
| Legal Department | Mr. Ahmed Saeed ElBehery | Legal@eslaa.com | +974 4447 1555 |
| Legal Department | Mr.Ezequiel Zampetti | Legal@eslaa.com | +974 4447 1555 |
| Legal Department | Mr. Mohamed Ahmed Kabil | Legal@eslaa.com | +974 4447 1555 |
| Legal Department | Mrs. Fatma Saber Ali | Legal@eslaa.com | +974 4447 1555 |
| Legal Department | Mrs. Paraskevoula Ntai | Legal@eslaa.com | +974 4447 1555 |
| Legal Department | Mr. Ibrahim Fahmy Fadl | Legal@eslaa.com | +974 4447 1555 |
| Legal Department | Mr. Abdelkadir Abdalla Mohammad | Legal@eslaa.com | +974 4447 1555 |
| Legal Department | Mr. Ahmed Baher AbdelHakim | Legal@eslaa.com | +974 4447 1555 |
| Legal Department | Mr. Jauhar Babu | Legal@eslaa.com | +974 4447 1555 |
| Legal Department | Mr. Konstantinos Zacharioglou | Legal@eslaa.com | +974 4447 1555 |
| Business Development Department | Ms. Mennatallah Elsherif | pr@eslaa.com | +974 4447 1505 |
| Business Development Department | Mr. Asim Zubair | pr@eslaa.com | +974 4447 1505 |
| Staff Members | Mr. Mostafa Ahmed Abdelgawad | info@eslaa.com | +974 4447 1555 |
| Staff Members | Mr. Sherif AbdelGalil Neam | info@eslaa.com | +974 4447 1555 |
| Staff Members | Mr. Osama Ezzat ElBana | info@eslaa.com | +974 4447 1555 |
| Staff Members | Mr. Jamal Mohammed Ahmed | info@eslaa.com | +974 4447 1555 |
Staff Figures
Headquarters - Doha, Qatar : 20 - 50
Languages
Arabic English French Spanish Portuguese Greek Italian Urdu
Memberships
Qatar Lawyers Association (QLA) International Chamber of Commerce – Qatar (ICC) International Bar Association (IBA) Asian Football Confederation Legal Committee (AFC) Portuguese Business Counsil - Qatar Qatar Sports Arbitration Tribunal (QSAT) Spanish Business Counsil - Qatar Greek Business Counsil - Qatar German Business Counsil - Qatar Indian Business & Professional Counsil (IBPC) Medical Affairs Committee – Qatar Red Crescent
Client Testimonials
CLIENT: AGUAS DE VALENCIA
COMPANY/FIRM: Essa Al Sulaiti Law Firm
TESTIMONIAL:
At Essa Al Sulaiti Law Firm, we founded the legal representation we were looking for many years. They did not only build a strong case but also followed up and supported us all throughout.
Mr. Essa Al Sulaiti and his experienced team members are talented, honest and available at all times. We would like to thank them for the usual advice, experience and resolution of the Qatari Law. We really trust them and will continue to work with them forever.
---
CLIENT: IDRICA
COMPANY/FIRM: Essa Al Sulaiti Law Firm
TESTIMONIAL:
"Resilient Team with colossal proficiency and experience"
Essa Al Sulaiti Law firm is more than our consultants; this law firm is always prepared to support when unexpected difficulties arise. Ever since we began our business activity 6 years ago, Essa Al Sulaiti Law Firm has been with us, giving invaluable legal and business support.
The team is very effective and execute each one of our request with the utmost professionalism. Additionally, Essa Al Sulaiti Law Firm practice has extensive skill and a bottomless depth of knowledge in engineering and legal matters whilst also appreciating their clients and always discovering a method to support and give feedback. Even at the shortest of notices.
We are very pleased with ESLF and wish them all kinds of professional success and we are sure that we will continue working together for many years to come.
---
CLIENT: PLANET MEDICAL CENTER
COMPANY/FIRM: Essa Al Sulaiti Law Firm
TESTIMONIAL:
"Expertise in many fields, Exceptional responsiveness, Flexibility and a long-term experience of the medical & pharmaceutical sector"
As a loyal client for Essa Al Sulaiti Law Firm we are proud to say that they have experience in various legal disciplines with excellent performance, reliability and response time. We are always confident that our matter is in good hands, by providing us with a global view of all the possible outcomes while minimizing the undesirable risks.
Essa Al Sulaiti Law Firm is a perfect choice for every healthcare and pharmaceutical business-based companies seeking for a responsive and reliable support, accurate insights and comprehensive explanation.
We have been working with ESLF for more than 5 years, which shows that this law firm is a very trustworthy and a reliable partner.
---
CLIENT: 1000 WALLS
COMPANY/FIRM: Essa Al Sulaiti Law Firm
TESTIMONIAL:
We offer our sincere thanks on behalf of 1000 Walls Interiors & Decoration to Essa Al Sulaiti Law Firm for the invaluable legal and business consultancy services provided for successful business transactions with clients.
Essa Al Sulaiti Law Firm's team is extremely efficient and focused service provider right from the beginning to delivering desired results for engineering and legal matters.
We trust that we may get the opportunity to work together again at some point in future and would gladly recommend Essa Al Sulaiti Law Firm to other companies looking for legal, engineering and business consultancy services to achieve their business objectives.
Diversity
Essa Al Sulaiti Law Firm ("ESLF") is dedicated to evolving and creating the best possible outcomes for our clients. We possess a talented legal team, who may encounter barriers, but due to the diverse backgrounds each individual processes, we help each other overcome and provide impeccable services to our clients.
We regularly work on local and international based transactions, and our record of accomplishments is proof that we are a very sturdy and durable law firm in the Middle East region. Our lawyers and staff advise on international, regional and domestic matters, in a variety of languages.
We have Arabic, Portuguese, Spanish, Greek, French, Italian, Urdu and English-speaking lawyers, making us very viable for all clients across the continent. Augmenting market standards is as significant to us as it is to our clients. Our clients' evolving needs means that we unremittingly test ourselves to provide a service that is ever more vigorous, reliable, efficient and innovative both now and into the future. Our exceptional innovation teams are developing and progressing to meet all future challenges.
Interviews
Essa Mohammed Al Sulaiti, Chairman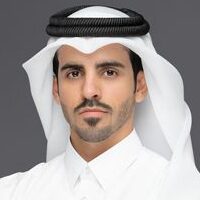 What do you see as the main points that differentiate Essa Al Sulaiti Law Firm from your competitors?
Essa Al Sulaiti Law Firm chooses its core values and do them better than anyone. We put our clients first. Always. For our team and myself this does not only mean using the generic standard legal procedure most use. It means using the best methods of communicating and making our client feel more at ease, whilst allowing our legal team to obtain the best possible outcome for our clients. When our client chooses us and gives us the opportunity to provide them with any sort of legal assistance, they know they are receiving the best possible care.
I have tried my best to make ESLF a diverse one, at the same time, we do have a specialty. Our clients value the fact that we are specialized in Corporate, Commercial & Construction.
ESLF, always aimed to be innovative, a firm that keeps on pursing greater lengths to provide clients with the best possible outcome. We do not sit back and enjoy the ride, but move onto the next best thing, always trying to figure out what the law has in-store for us before our competitors. We have grown our legal services in line of what the up and coming market has been indirectly requesting.
Lastly, I have always wanted my Firm to be one of patience, which may indirectly be seen as the opposite of innovative, however I believe that working too fast will put our clients at risk and not represent them as well as they should have been. We maintain the integrity of each client and therefore, in return we receive their trust and unyielding loyalty.
Which practices do you see growing in the next 12 months? What are the drivers behind that?
I believe the main practices that will grow over the next 12 months will be technology, due to the foundation of Qatar Science & Technology Park, which was created for international technology companies in Qatar, and acts as an incubator of start-up technology businesses. Also the fact that the Covid-19 pandemic struck the world, also further sped up the use of technology in Qatar, in order for work to keep on progressing. The next practice that will grow is Maritime Shipping, due to the Hamad Port, which happens to be Qatar's main seaport, located south of Doha in the Umm Al-Houl area. It is capable of handling up to 7.8 million tonnes of products annually. Lastly, due to the World Cup 2022, which will be hosted in Qatar, the rise in hospitality, commercial properties and hotels shall be begin, due to the vast amounts of individuals who will seek to come and watch the games live in Qatar. Luckily, it is what we are specialized in and we imminently wait to provide what we can to all individuals and companies who require Legal Services in such practices.
What's the main change you've made in the firm that will benefit clients?
I have put ESLF on track to implement the ISO 9001 for Quality Management System as well as ISO / IEC 27001; this will help keep my clients confident of our abilities to provide top-tier services. I have also invested in a diverse legal team, from all ethnical backgrounds. We currently have Spanish, Portuguese, French, Greek, Italian, Urdu, Arabic, English native speaks, which accommodates and benefits all international and local clients. I have invested time in conducting Business Collaborations with property developers, financial auditors, construction and engineering experts and third party funders. Third party funders support our clients, that are in financial difficulties to help them fund their litigation or arbitration process. Construction experts issue technical reports to support our clients with their ongoing cases/disputes and the financial auditors help our clients with any financial disputes they may be having. Property developer, help our clients invest and obtain the best possible land for the amount of capital they are willing to invest. Some of the business collaborations I have implemented partner us up with project developers, who give our clients quick and swift advice as to the newest hottest piece of real estate in Doha, which will be or become available.
Is technology changing the way you interact with your clients, and the services you can provide them?
Of course, since the COVID-19 Pandemic hit, we use a variety of technological equipment in order to liaise and/or educate Clients and/or potential Clients.
Firstly, we use a variety of technological portals to allow us to communicate and liaise with our clients. Some of which, but not limited to are Teams, WebEx, Skype, Our Client Portal, which eases access for clients, which in turn makes things easier when we need to exchange documents. With technology, we have a faster method of communication and in term collaborations with other law firms across the globe to support clients that have business international etc. This is all attributed to our new client portal system, which is a next generation technology changer.
We have had many Webinars online, with a Q&A, where my employees conducted a presentation regarding the Labour Law of Qatar. The audience would write their question down on the Zoom Q&A and my employees would later proceed to answer them. Furthermore, we are receiving & conducting meetings via zoom and teleconferences due to the Pandemic. Considering this, it is safe to say that we can provide services to Our Clients, without them ever having to set foot in the office if that is what they wish. However, it is my personal view that it is best to meet at least once in person, because the emotional and human contact can speak a lot louder than electronic words. Nevertheless, this is just my humble opinion.
Can you give us a practical example of how you have helped a client to add value to their business?
We have a variety of practical examples we can use, but the most notable one is that fact that ESLF has managed to obtain a 100% ownership Company for a Foreign Company under the Foreign Investment Law. ESLF also performs legal audits for high profile companies, analysing risks in every deals transaction. This also including providing legal solutions, which reduces these risks and losses, which in term helps the growth of the companies in the long-run providing great longevity.
Lastly, we have managed to secure certain projects for Our Client, which ended up yielding a tremendous amount of profit.
Are clients looking for stability and strategic direction from their law firms – where do you see the firm in three years' time?
In my opinion yes, they are indeed looking for stability and strategic direction. They come to us because they are confident in our ability to provide the best possible solutions to their problems and they would like a professional input on how to grow their business in a legal manner and accordingly the best strategy to do so. It is not always litigation and court cases, ESLF is much more than that, because we aim to not only get our clients out of jams, but also additionally expand their businesses and horizons and see them prosper. My dream is for my clients to have unrelenting trust ESLF and in-turn ESLF to provide impeccable services, which none can rival. I know that this is very optimistic, but I have been taught that by working hard and being honest, you can travel unmeasurable amount of distances, professionally speaking. It is also important to note that across the globe lead legal experts normally get back to us, because they value our opinion and legal advice.
In 3 years, I would like to think that we would have accelerated our digitization by implementing new technology. We aim to be a fully digitalized law firm. We would have evolved our customer relationship and services largely. I would like to think that this pandemic has made us adapt and become easily available, even at the sanctuary of our own home. I aim to build an ever-stronger trust with my clientele and have an increase of work and additional employees.
Top Tier Firm Rankings
Firm Rankings