Essa Al Sulaiti Law Firm > Doha, Qatar > Firm Profile
Essa Al Sulaiti Law Firm
Offices

Essa Al Sulaiti Law Firm
Building 8, Al Mansour St. 980, Zone 45
P.O Box: 4912
Doha
Qatar
Essa Al Sulaiti Law Firm > The Legal 500
Rankings
At
Essa Al Sulaiti Law Firm
, the disputes practice has experience handling international arbitration work for a steady stream of corporate clients and foreign businesses. Managing partner
Essa Mohammed Al Sulaiti
is recommended for construction disputes while
Ricardo Cid
handles non-payment issues related to real estate and construction.
Practice head(s):
Essa Al Sulaiti; Ricardo Cid; AbdelRaouf Mohd Gharibeh
Testimonials
'Experts in their field. Communication is very good and the team is always eager to discuss and understand the core issues.'
'The following stood out in their approach 1) Able to manage both institutional arbitration as well as Qatari Courts 2) Good grasp on Qatari Law 3) Able to understand the dispute and provide advice on a variety of matters 4) Good mix of experienced and young professionals 5) Reasonable billing.'
'Ricardo – Very quick in grasping the subject. Ability to listen to our matters and provide clear directions. Non-complicated and easy to work with.'
'Ricardo is a very well prepared lawyer, always prompt to provide legal advices on various grounds (construction, companies establishment, financial, taxes, etc.) and well versed in Qatari Law.'
'They are real professionals in their field and always ready to discuss & suggest alternative options to resolve the problem and extending extra support & help. Never hesitate to go an extra mile to satisfy the client's requirements. Flexibility is a part of team's specialty.'
Key clients
WJ Groundwater
Abdul Aziz & Zafir Company
Minnitz Doha
Cardoso Racing SL
Arab Host Services
Morenike Adebola Christiana Nwandu
Planet Medical Center
Syed Meesam Ali
Adbulla Mohammed Al Attiyah
Brew Café
TabiBoba Café
Attibass
Essa Al Sulaiti Law Firm >
Firm Profile
The Firm: Essa Al Sulaiti Law Firm is a result-oriented, full-service law firm headquartered in Qatar. The firm offers comprehensive legal services and representation in Arabic, English, French, Spanish, Greek, Italian, and Portuguese.
Our in-depth understanding of our clients, legal expertise, and international experience enable us to provide attentive, effective representation in a variety of practice areas, including corporate, commercial, and construction – with a particular focus on litigation and arbitration across various industries and sectors.
We are a client-driven firm. Our close-knit team of legal professionals shares a common commitment to providing the knowledge, skill, and care required to serve the exact needs of every client. We pride ourselves in delivering uncompromising quality and value, and we make sure our clients are always up-to-date on any regulatory and legislative changes that impact their businesses.
We foster meaningful client relationships and spend as much time as needed responding to client questions, learning about their needs, and addressing their concerns. Our firm was built on this value.
We are an independent firm, which means we are not restricted by rigid corporate protocols and franchisee regulations; we also have a special capacity to tailor our services to client needs in tandem with our standard of practice. Our size also means that we are better positioned to adapt to a changing legal market.
Our senior counsels and star associates have deep and varied arbitral and litigatory experiences in Qatar, UK, Portugal, France, Spain, and Egypt – resulting in favorable outcomes for our clients. We have represented clients in a range of corporate and construction disputes.
Founder's Message: Thank you for your interest in Essa Al Sulaiti Law Firm. We take great pride in being a top-tier Qatar-based firm with international expertise and a global reach; a firm that is also strongly committed to aligning its vision with that of Qatar Vision 2030.
At our firm, our priorities are to advance your interests, cater to all your legal needs, and significantly minimize your legal risks and liabilities. When dealing with our team, expect to receive extensive support and expert advice on the legal issues you face.
We are an innovative, client-driven law firm committed to leveraging our exceptional legal expertise and local and international experiences to meet— and exceed— client expectations.
As we keep pace with an ever-changing legal market and global economy, we maintain a high quality of ethical legal services and ensure that confidentiality, transparency, and open communication remain unwavering Essa Al Sulaiti Law Firm values.
I invite you to reach out to us to learn about how we can help you achieve your goals.
Sectors: Essa Al Sulaiti Law Firm offers services in the following sectors:
Corporate and commercial
Construction and engineering
Infrastructure
Industrial and manufacturing
Banking and finance
Property and real estate
Retail
Oil and gas
Energy
Technology
Telecommunication
Media, entertainment, and sports
Hospitality
Healthcare and pharmaceutical
Transport
Maritime and shipping
Automotive
Insurance
Labour and employment
Criminal
Staff Figures
Headquarters - Doha, Qatar : 20 - 50
Languages
Arabic English French Spanish Portuguese Greek Italian
Memberships
Qatar Lawyers Association (QLA) International Chamber of Commerce – Qatar (ICC) International Bar Association (IBA) Asian Football Confederation Legal Committee (AFC) Portuguese Business Counsil - Qatar Qatar Sports Arbitration Tribunal (QSAT) Qatar British Business Forum Chamber of Commerce of Spain in Qatar The Italian Chamber of Commerce in Qatar Greek Business Counsil - Qatar German Business Counsil - Qatar Indian Business & Professional Counsil (IBPC) Medical Affairs Committee – Qatar Red Crescent
Diversity
Essa Al Sulaiti Law Firm ("ESLF") is dedicated to pursuing the best possible outcomes for our clients. Our legal team is not only highly skilled and experienced in the field of law, but is also comprised of team members from diverse cultural, linguistic, and professional backgrounds. Each individual brings unique knowledge and wisdom, and we are proud to foster an environment in which all members can draw on the experience and expertise of others, and in which teamwork and cooperation are valued and encouraged.
We regularly contribute to local and international-based matters and transactions, and our record of accomplishments is proof that we are a reliable and consistent law firm in the Middle East region.
Our lawyers and staff regularly communicate and advise on international, regional, and domestic matters, in a variety of languages. We have Arabic, Portuguese, Spanish, Greek, French, Italian, Urdu, and English-speaking lawyers, making us highly accessible to all clients across the world. Augmenting market standards is as significant to us as it is to our clients. Our clients' evolving needs mean that we unremittingly test ourselves to provide a service that is ever more vigorous, reliable, efficient, and innovative both now and into the future. Our exceptional innovation teams are developing and progressing to meet all future challenges.
Interviews
Essa Mohammed Al Sulaiti, Chairman, Essa Al Sulaiti Law Firm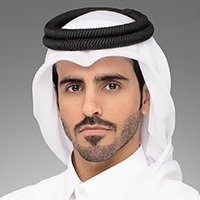 Chairman, Essa Al Sulaiti explains how the firm is adapting to clients' changing needs
What do you see as the main points that differentiate Essa Al Sulaiti Law Firm from your competitors?
Essa Al Sulaiti Law Firm carefully selects its core values and follows them better than anyone. We put our clients first, always. For our team and myself, this means not limiting ourselves to the generic standard legal procedure implemented by most firms. It means using the most effective methods of communication and making our clients feel more at ease, whilst allowing our legal team to obtain the best possible outcomes in all matters. When our clients choose us and give us the opportunity to provide them with any sort of legal assistance, they know they are receiving the best possible care.
While it has been a priority of mine to ensure the diversity of ESLF's team, we do have a specialty. Our clients value the fact that we are specialized in the Corporate, Commercial & Construction sectors, and frequently turn to us for services in these areas.
ESLF continues to innovate and pursue greater lengths to provide clients with the best possible outcomes. We are never passive in our approach to the law, and ensure that we consistently predict and prepare for potential changes and evolutions therein. The particular skill and experience of our legal team allows us to do so ahead of our competitors, and to grow and refine our services in alignment with the requirements of the developing market.
Lastly, it has long been a priority of mine to ensure that patience is a pillar of my legal practice. I believe that working too fast would put our clients at risk and would hinder our provision of the highest quality individualized representation that each client deserves. We maintain and value the integrity of each client and each matter, and in return, we receive their trust and unyielding loyalty.
Which practices do you see growing in the next 12 months? What are the drivers behind that?
I believe the main area of practice that will grow over the next 12 months will be technology, due to the expansion of the Qatar Science & Technology Park, which was created to support international technology companies in Qatar, and acts as an incubator for new tech start-ups. In addition, the impact of COVID-19 has accelerated the use of technology in Qatar in order for businesses to continue their activities.
The next practice that will grow is Maritime Shipping, due to developments at Hamad Port, which happens to be Qatar's main seaport, located south of Doha in the Umm Al-Houl area. It is capable of handling up to 7.8 million tonnes of product annually and as Qatar's economic sector continues to experience exponential growth, this port will inevitably see increased traffic.
Lastly, due to the upcoming World Cup 2022 in Qatar, a rise in hospitality, commercial properties, and hotel establishment is well underway. This event will bring huge influxes of people to the country wanting to come and watch the games live in Qatar and will naturally continue to bring huge amounts of business. Fortunately, ESLF specializes in these types of endeavours, and we anticipate the opportunity to continue providing our services to all individuals and companies who require such support.
What's the main change you've made in the firm that will benefit clients?
A significant new implementation that our firm has made is our certification of ISO 9001 for Quality Management System as well as ISO / IEC 27001. This will help maintain my clients' confidence in our ability to provide top-tier services. I have also invested in a diverse legal team, from all cultural and professional backgrounds. We currently have Spanish, Portuguese, French, Greek, Italian, Urdu, Arabic, English native speakers, which allows us to accommodate and benefit all international and local clients.
Further, I have invested time in building collaborative relationships with property developers, financial auditors, construction and engineering experts, and third-party funders. Third-party funders support our clients who may be experiencing financial difficulties to help them fund their litigation or arbitration process. Construction experts issue technical reports to support our clients with their ongoing cases/disputes and the financial auditors contribute to the resolution of any financial disputes the firm may be handling. Property developers assist our clients in their investment endeavors and ensure they see the highest value for their money. The firm has also had the opportunity to collaborate with a number of project developers who give our clients real-time advice on the newest and most popular pieces of real estate in Doha, whether they are currently on the market or will soon become available.
Is technology changing the way you interact with your clients and the services you can provide them?
Naturally, since the COVID-19 Pandemic hit, we have been using a variety of technological equipment in order to communicate with clients and potential clients.
Firstly, we use a variety of technological portals, which allow us to liaise with our clients via telecommunication. These portals include but are not limited to Microsoft Teams, WebEx, Skype, and Our Client Portal, which eases access for clients and in turn facilitates document sharing, meeting scheduling, and efficient communication. This has also supported our collaborations with other law firms across the globe and with international clients. Our firm's developments in these areas can be largely attributed to our new client portal system, which implements next-generation technology.
We have hosted several interactive Webinars during which my employees conducted presentations on pertinent topics such as the Labour Law of Qatar. The audience had the opportunity to engage in live Q&A sessions and receive on-the-spot answers to their questions from our talented legal team. Furthermore, we frequently receive & conduct meetings via zoom and teleconference, so it is safe to say that we can be available to our clients without them ever having to set foot in the office if that is what they wish. However, it is my personal view that it is best to meet at least once in person because emotional and human connections can speak a lot louder than electronic words. Nevertheless, this is just my humble opinion.
Can you give us a practical example of how you have helped a client to add value to their business?
We have a variety of practical examples we can use, but perhaps most notable is a case in which ESLF managed to obtain 100% ownership of a company in favour of our client under the Foreign Investment Law. ESLF's handling of this case and its intricacies.
ESLF also performs meticulous legal audits for high-profile companies, analysing the risks of each deal and transaction. This service includes providing legal solutions and guidance, which reduce these risks and potential losses and in turn supports company growth and longevity.
Lastly, we have managed to secure certain projects for our clients which have ended up yielding a tremendous amount of profit. We are proud to be able to support our clients' business and to have the opportunity to build strong and profitable relationships.
Are clients looking for stability and strategic direction from their law firms – where do you see the firm in three years' time?
In my opinion, yes, they are indeed looking for stability and strategic direction. They come to us because they are confident in our ability to provide the best possible solutions to their problems, or they seek professional input on how to grow their business in a legal manner. Our expertise is not limited to litigation and court cases, ESLF is much more than that. We aim to not only resolve our clients' legal issues, but also to support the expansion of their businesses and horizons and see them prosper. My dream is for my clients to have unrelenting trust in ESLF and in turn for ESLF to provide impeccable and unrivalled services. While this is an optimistic goal,, I have learned that by working hard and being honest, no goal is unachievable, professionally speaking. It is also important to note that international legal experts often refer to us for support and advice because they value our opinion and expertise.
In 3 years, I would like to think that we will have accelerated our digitization by implementing new technology and further pursued our goal of becoming a fully digitized law firm. The COVID-19 pandemic has created a solid foundation of adaptability and flexibility that we will continue to use as the basis of our expansion in this regard. We will also have continued to improve our customer relationships and services and fostered an ever-stronger trust with our clientele. In order to support these developments, I would also like to have seen an increased workload and to have welcomed new employees to the team.