Firm Profile > KURT & PARTNERS > Istanbul, Turkey
KURT & PARTNERS
Offices
KURT & PARTNERS
YAPI KREDI PLAZA
C BLOK KAT:8 D:22B LEVENT
BESIKTAS - ISTANBUL
Turkey
KURT & PARTNERS >
Firm Profile
Kurt & Partners is a law firm providing a broad range of legal consultancy and advocacy services for its clients, from small and mid-sized businesses to the largest multinationals as well as from individuals to institutions locally and internationally.
Combination of legal know-how, industry knowledge and experience are important for us and allow us to analyze our client's needs better, provide integrated, innovative, practical, and commercial solutions in the most efficient way.
Business landscape is now having rapid changes in every sector and the increasing dynamism and competition of business life have dramatically changed the content, variety, speed and geographical context of the need for legal service. As well as being aware of these current needs, K&P also knows that every client has its own unique culture and aims to be a team-friend who understands and embraces its culture. K&P has adopted providing services in universal richness and standard as a principle, to companies it serves, intimacy of a legal service in its own, sectoral expertise and punctuality, not also in our country but also in the international frame, by following legal regulations which are changing every day, innovations and developing business opportunities and risks.
Kurt & Partners aims to establish a healthy and operative legal infrastructure to be supported with the most updated legal perspectives at every stage of decision making and implementation processes of the companies.
Technology-driven legal services are effectively delivered by K&P 's experienced team if demanded by involving the integral role of technology creating connectivity between client and processes to assure enhanced cooperation and precise communication.
We provide the full range of legal services, including commercial, corporate, compliance, competition and anti-trust processes, IT and cyber security law and data protection and implementation of adaptation programs and M&A, private equity funds, joint ventures, venture capital, angel investor transactions, acquisition financing, public offerings and capital market transactions, energy, natural resources and infrastructure projects and financing of these projects, privatizations, banking and finance contracts, public tenders and public and concession agreements and institutional or financial restructuring projects and institutionalization of family companies and employment law.
Our services for companies are also covering domestic and international lawsuits and all kinds of legal disputes, arbitration, legal representation in mediation or administrative transaction process and all arbitral tribunals, legal consultancy, executive proceeding, and debt collection.
Our culture is people oriented in every sense in that we enjoy working closely in partnership with our clients, community partners and team members.
Testimonials
"With Özlem Kurt and her dynamic team, we have carried out work that will set a precedent not only for the automotive supply industry, but also for many other sectors as well.  Kurt & Partners team with its reliability, versatile and analytical services and meticulously designed innovative solutions for contemporary legal matters is definitely a very valuable and expert team to have by your side."
KANCA A.S. & TAYSAD / President
"We abide by our core values; Courage, Trust, Collaboration, Innovation, Agility in all our interactions and work with partners that we can connect with through our values. Kurt&Partners is our very trusted legal partner who supports us in all our transactions with strong values and deep legal knowledge and smart solutions."
TEMPO / CEO
"With the teamwork we have done and are doing with Kurt & Partners, we have increased the awareness of Data Protection Law in our company and provided compliance with legal requirements."
MANN+HUMMEL /  Managing Director
"They have been an integral part of our projects, and we have come to rely on this law firm not only for contracts and litigation, but also for its lawyers' strategic sense and ability to work with us on long term goals. They understand strategic matters beyond the strict legal issues."
SEGER / General Manager
"I've been gladly working with Özlem and Izzet for about 20 months. I can testify for Kurt & Partners in terms of their discipline, professionalism, hardwork and know-how in selected domains of commercial law."
PTC / General Manager
Languages
English French German
Memberships
Interlegal Network The International Bar Association (IBA) IBA's organisation committee for European law firm management
Interviews
Özlem Kurt, Managing Partner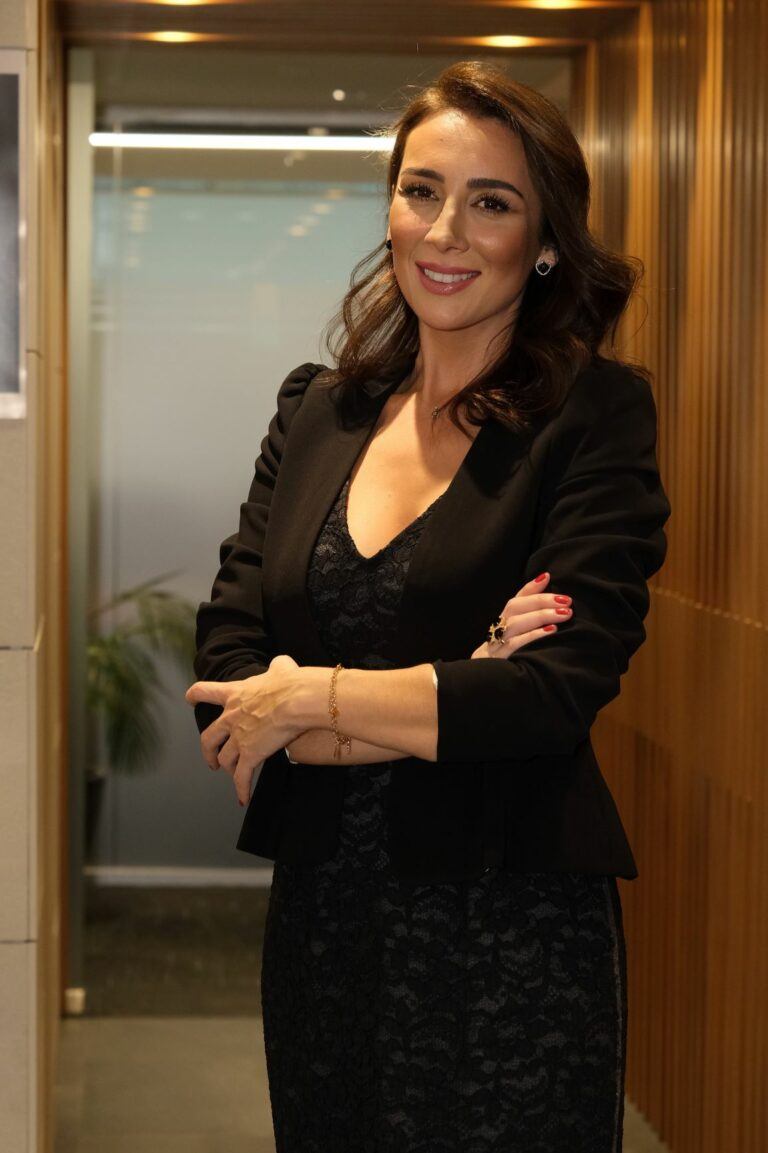 Özlem Kurt is Managing Partner of Kurt & Partners Law Firm which is a full-service, independent law firm based Istanbul, Tukey with an extensive global reach.
What do you see as the main points that differentiate KURT & PARTNERS from your competitors?
We participate in the business strategy of our clients as member of their team with solid and long-term relationship. We are more than trusted advisors. Our outstanding legal experience and multidisciplinary teams understand clients' commercial objectives, changing needs, their sector or industry and their position in the market which allow us to render the most tailored and pragmatic advice possible. Strong performance and inclusive, collaborative behaviors are the most valued and valuable to our organization.
As a full-service law firm, our clients often engage us as one-stop shop provider for their wide range of local and global needs.
We have strong compliance culture which support innovation and new generation ideas feeling free to speak up. This characteristic of our firm based on our core values of respect for people, respect for diversity and differences of thought and which also allows us to determine and examine problems or opportunities from multiple perspective.
Our firm's size and lean organizational structure allow us to add value to our clients without wasting resources where we are engaged in is efficiency, quality and creating a value. Having said this we are flexible to go into the deepness of the client business model, understand what their needs are and solve the questions to the best of the client business. Our firm is recognized for being experienced, business solution oriented, constantly improving and having a profound sense of commitment to the quality of the advice given and loyalty to the client retained. The most basic indicator of this is having several long-standing relationships and earn new clients through recommendations.
We are an independent law firm with an extensive global reach through our partner firms from other jurisdictions to give the clients reliable legal solutions from single hand.
Which practices do you see growing in the next 12 months? What are the drivers behind that?
Nowadays everything is moving at an incredible speed and accordingly legal requirements and services also get their fair share of this change. Information and Technology is growing area both as a legal and industrial aspect.
Therefore, technology law, data privacy and protection has become one of the main issues. Our firm has extensive experience and expertise on IT Law, Cyber Security and Data Protection.
The Covid-19 pandemic has also drastically impacted individuals, corporates, local and global commerce, and e-commerce. Regardless from their size and prevalence, it has notably obliged companies and organizations to rethink their activities by adopting a remote-work policy for employees and digitalized work environment. Due to the consequences of new working conditions as regards the labour and employment law matter, this practice will very likely be strongly solicited.
All these new conditions and requirements made it necessary to monitor the development of the business regularly, review and adapt the new terms, comply with the privacy and data protection law and to offer more innovative legal services.
Thus, we have continuing growth in the traditional legal services such as corporate and commercial law, corporate litigation, dispute resolution and as expected cyber-security law, block chain technologies, data protection and privacy practices will be in great demand.
What's the main change you've made in the firm that will benefit clients?
One of our main strength is deep knowledge about our clients, their corporate structures, characteristics, needs and the dynamic of their sectors.
Understanding commercial dynamics and requirements of our clients enable us providing the most beneficial legal solution with business-oriented approach that we make significant difference and add value.
As always and especially during the ongoing pandemic where we have been distant from our clients, we keep our clients up to date of all the fast-changing rules and regulations announced by the government and legal requirements that have consequences in practice.
Furthermore, we have changed our data storage policy and application. Thus, we use secured cloud systems, which allow our team members to work remotely as well as share information with the clients in an easy, safe and simple manner. As a secondary but significant effect, this also helps us to use less paper and protect the environment by this.
We also turned the crisis into an opportunity and during the remote working period we have been organizing online trainings in new areas of law, technical knowledge, institutional development and self-improvement.
Last but not least, our excellent relationships with leading international firms are one of our main privileges and provide significant benefits in serving for the international needs of our local clients.
Is technology changing the way you interact with your clients, and the services you can provide them?
For us, keeping up with transformation is a key to growth and development. Technological innovations and their impact on legal regulations and practices are the main trigger of our perception of change.
We closely evaluate various and recent legal aspects, follow the needs of our clients accordingly.
Technology has significantly changed the nature of our work, infrastructure and applications and we continue to invest in the digitalization of our office and operations to reach further and better.
Can you give us a practical example of how you have helped a client to add value to their business?
Building close business relationships with our clients, understanding their commercial objectives, their position in their sector or industry, allows us always to render best legally and commercially compatible, effective, and strategic advice. With this privilege and our professional network, we are having opportunity to introduce some of our trusted clients to each other's that they also become business partners.
Are clients looking for stability and strategic direction from their law firms – where do you see the firm in three years' time?
Our office has always had long-standing relationships with its clients and despite the difficulties imposed by Covid-19 pandemic, we have succeeded in strengthening these relationships further and expanding our scope of services. Within the next three years we expect to continue our growth and significantly improve the way legal services are delivered and being regarded as a leader in this respect.
We will continue to address clients' needs, render the most beneficial and tailor-made, legally and commercially combined solutions with efficiency, quality, competence, and excellence, always maintaining a close relation with our clients.
Top Tier Firm Rankings
Firm Rankings