Abe Advogados > Sao Paulo, Brazil > Firm Profile
Abe Advogados
Offices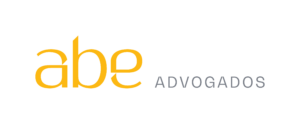 Abe Advogados
AVENIDA BRIGADEIRO FARIA LIMA 1663
SAO PAULO
Brazil
Abe Advogados > The Legal 500
Rankings
The former Abe Giovanini Advogados has rebranded as simply
Abe Advogados
following the departure of former practice head
Renato Giovanini Filho
to take a career break in June 2022, and the departure of key assoicates
Lucas Barducco
and
Olívia Cadelca
to Machado Nunes Advogados the same month. The practice - which provides a full array of wealth planning services, covering tax planning, succession planning, asset protection and corporate governance, including in relation to cross-border and multidisciplinary mandates - is now led by tax structuring expert
Juliana Cardoso
and regularly advises entrepreneurs, business owners and families across a wide range of sectors.
Testimonials
'Technical practitioners who are available and who understand the client's needs.'
Abe Advogados
 '
provides a differentiated service
' in the field of corporate and M&A, where it advises a variety of longstanding and new clients operating in a range of sectors, notably technology, agribusiness and education. Besides assisting in mid-market M&A transactions, the team is also adept at handling cross-border deals and corporate restructuring issues. Its Japan desk continues to be a source of high-end corporate transactions; co-head
Marcos Seiiti Abe
has a notable track record in deals involving Japanese clients, and is also recognised for his strength in distressed M&A and corporate disputes. He oversees the practice with
Fernando Zanotti Schneider
, who is a key advisor for M&A transactions and has in-depth knowledge of earn-out and purchase price adjustment clauses. 
William Joji Nakasone
specialises in M&A, venture capital and corporate restructuring matters, which are also among
Daniel Afonso Franzin
's areas of expertise. The firm has recently established an ESG committee to foster processes, activities and policies to make it a more sustainable, socially responsible and transparent organisation.
Since publication,
Renato Giovanini Filho
left the firm in July 2022.
Practice head(s):
Marcos Seiiti Abe; Fernando Zanotti Schneider
Testimonials
'Highly qualified team focused on client needs. Abe Advogados provides a differentiated service in relation to other firms due to its high level of commitment. Professionals always available to solve all situations promptly and proactively.'
'Daniel Afonso Franzin stands out for leading our M&A projects, coordinating a multidisciplinary team that greatly contributes to the success of our acquisitions. In our experience, we have been advised by highly qualified professionals, who work with a high degree of zeal, providing alternatives for the most diverse situations.'
'Its lawyers possess in-depth technical knowledge, along with a willingness to thoroughly understand their client's situation.'
'I would recommend the work of Fernando Zanotti who worked very closely with me and did an exceptional job.'
Key clients
LETT
Smarket
Agrícola Famosa
Red Ventures
Marubeni
Quadrado Mágico
Hosp Pharma
Vetor
Colégio das Américas
Rakuten
Work highlights
Advised Lett Serviços de Informações on its R$38.5m sale to Neogrid.
Advising Smarket Solutions Software de Apoio a Gestao on its sale to Neogrid.
Assisting Famosa (Agrícola Famosa) in the initial acquisition of a 39% stake in Agrícola Famosa by Citri&Co.
Abe Advogados
 fields a team of '
extremely qualified professionals with in-depth knowledge of the legislation
'. '
Excellent
' practice head
Fernanda Garcez
stands out for her experience assisting clients in cases with the Labour Public Prosecutor's Office, in addition to labour law consultancy. Overall, clients benefit from a good mix of advisory and litigation expertise; in the latter, senior associate
Priscila Soeiro Moreira
 is noted for her '
extensive experience in litigation and hearings
'.
Practice head(s):
Fernanda Garcez Lopes Cunha
Testimonials
'Fernanda Garcez, in addition to her deep legal knowledge in the area, has a unique ability in discussions with the opposing party, always seeking understanding and the best possible situation for our company.'
'The legal services of Abe Advogados are provided with excellent technical quality, a lot of transparency and ease of communication, objectivity and punctuality. I believe that the deep knowledge of different markets and segments represents a great differential for the Abe Advogados office. They are always on the lookout for changes in the law that may impact our business and frequently alert us. Another competitive advantage is the alignment with the Japanese culture and experience in serving Japanese clients.'
'Fernanda Garcez has excellent and in-depth legal technical knowledge; she is sensitive and flexible, as she perfectly understands our company's anxieties, doubts and insecurities; has excellent verbal and written communication and an ethical and very approachable approach. Priscila Moreira works in labour litigation and advisory. She is a lawyer with excellent legal technical knowledge and extensive experience in litigation and hearings. She is calm and available to count on whenever necessary.'
'Extremely qualified professionals with in-depth knowledge of the legislation'
'Fernanda Garcez – excellent lawyer, very intelligent and competent.'
'The excellent quality of service, from the senior lawyers themselves, and the vast technical knowledge are important differentials of the team.'
'The firm has in-depth knowledge of the matters it operates, good communication and easy access to partners to obtain quick feedback on everyday doubts, a strategic vision regarding the demands it acts in, in addition to the ethical behaviour.'
'Fernanda Garcez and Priscila Soeiro have strategic views on strategic issues, quick response to the issues demanded, deep knowledge in the area of operation, cordiality, celerity and empathy.'
Key clients
Marisa Lojas
Confidence Corretora de Câmbio
Pepperl + Fuchs
International School Serviços de Ensino, Treinamento e Editoração, Franqueadora
I2 – Instituto em Tecnologia e Pesquisa Aplicada
Fujitsu General do Brasil
Nurmed Indústria e Comércio
XCL – Consultoria em Tecnologia da Informação
Vetor Editora
Nitto Denko América Latina
Work highlights
Advising I2 – Instituto em Tecnologia e Pesquisa Aplicada on a labour claim involving the death of an employee.
Advising Marisa Lojas in various labour claims directed at service providers.
Advising SMC Pneumáticos do Brasil on a wrongful dismissal claim involving alleged discriminatory behaviour.
Abe Advogados
 is praised for its '
ease of communication, objectivity and punctuality
', as well as the '
excellent technical quality
' of its lawyers. The firm provides '
fast and accurate advice
' on contentious and non-contentious tax issues, including strategic litigation at the municipal, state and federal levels. The firm handles cross-border matters for several major international clients, and partners such as
Juliana Cardoso
  are highly adept at structuring corporate transactions. Practice head
Gustavo Barroso Taparelli
  is noted for his '
deep technical legal and business knowledge
', and his
'ethical, professional attitude
'. Recently promoted partner 
Maira Cristina Santos Madeira
  also '
stands out
' for her
'technical excellence
'.
Practice head(s):
Gustavo Taparelli; Juliana Cardoso
Testimonials
'What makes Abe a unique office is the fact that the people are always available to assist us in all the company's tax matters. Very qualified professionals and an office that manages to serve us very well in the company's tax matters'
'Maira Cristina Santos Madeira, in my opinion, stands out.'
'The legal services of Abe Advogados are provided with excellent technical quality, a lot of transparency and ease of communication, objectivity and punctuality. I believe that the deep knowledge of different markets and segments represents a great differential for the Abe Advogados office. They are always on the lookout for changes in the law that may impact our business and frequently alert us. Another competitive advantage is that the office has experience in serving Japanese clients.'
'Gustavo Taparelli is a lawyer with deep technical legal and business knowledge, always available to support our company. In addition, he is a professional who enjoys the extreme confidence of both this legal manager and our board of directors for his ethical, professional attitude and for the partnership over the years. I recommend, in the tax area, the coordinating lawyer Maira Madeira, who has always supported us with agility, clarity and quality, both in litigation and in consulting. She is an excellent lawyer with mastery of technical knowledge and great experience.'
'Maira Cristina Santos Madeira is a professional with technical excellence in all matters involving tax matters. Always willing to help and assist with whatever is necessary.'
'Great technical knowledge, speed of return, presentation of risks and alternatives to meet the needs of the company.'
'Excellent technique, with precise and accurate advice.'
'Gustavo Taparelli – flexibility, easy handling and quality in work'.
Key clients
Penske Logistics
Produtora de Etanol Norte Capixaba
Escola Viva: Arte Expressão e Educação Infantil
Pravaler
Ecogen Brasil Soluções Energéticas
Fujitsu General do Brasil
Companhia Brasileira de Tecnologia para E-Commerce
Longping High-tech Sementes & Biotecnologia
Pepperl + Fuchs
Sony Brasil
Work highlights
Advising Sony Brasil on an annulment action to obtain the cancelation of the tax debts relating to transfer pricing rules.
Advised Pepperl + Fuchs on a tax inspection by the state of São Paulo referring to the tax period between 2018 and 2019.
Advising Ecogen Brasil Soluções Energéticas on a writ of mandamus to exclude ICMS from the calculation bases of PIS and COFINS.
Abe Advogados >
Firm Profile
Abe Advogados offers comprehensive and high-quality service across the primary areas of law. The firm strives to accompany clients throughout their business cycles and believes that proximity and partnership with clients help the delivery of tailor-made, innovative and tangible solutions.
The firm has a robust and complete structure to offer excellent technical legal services in a simple and speedy fashion so that clients can face the ever-changing business environment stemming from recent technologies and market dynamics.
The firm offers legal services to both companies and individuals on corporate law, mergers and acquisitions, tax and labour law, strategic civil litigation, arbitration, real estate, and contracts. The offering also caters to the needs of individuals with regard to tax planning matters, succession planning, wealth planning, including mergers and acquisitions and corporate governance for family business groups and entrepreneurs from innovation companies.
In sync with the needs of each client, the firm acts with technical excellence and impeccable ethical values to provide a seamless approach to meeting clients' needs and expectations.
With a multidisciplinary approach and business acumen, we are prepared to manage the most complex legal issues with diligence and represent a wide range of clients from various sectors.
We are headquartered in the city of São Paulo and work in cooperation with a network of firms throughout the country and abroad.
Areas of practice
M&A/corporate: The practice is engaged in complex domestic and cross-border transactions. We have extensive experience in corporate law and M&A transactions advising national and foreign companies, their partners or shareholders throughout the stages of the transactions, including post-closing in Brazil and abroad.
We combine legal experience with business acumen and focus on mergers and acquisitions and restructuring plans. As we evaluate agreements in every detail, we conduct risk analysis that extends far beyond contractual transaction issues.
Our team also advises on private equity and venture capital projects. The projects are structured in the most efficient formats using appropriate solutions to suit specific business needs.
Our firm advises on the purchase and sale of companies, and on the opening and closing stages preparing all necessary corporate documents. We also help our clients out with their everyday legal needs, preparation of minutes of meetings, shareholders' agreements, and joint venture contracts.
Tax: Our tax team has in-depth knowledge of the complex Brazilian tax legislation and is fully prepared to advise clients on the mishmash of tax issues affecting business transactions. Acting in tax litigation and advisory matters, the team focuses on designing the best strategy to achieve the most significant results for clients.
The practice has a strong tax litigation team working on clients' tax assessments and other matters related to liabilities and tax recovery. The firm is also seen as a trusted advisor guiding clients towards the most efficient tax performance in civil and commercial sales agreements, loans, and leasing transactions.
Our team has the required technical knowledge to act in sophisticated lawsuits and advise on transactional deals in partnership with our corporate and regulatory specialists when tax issues may represent a dealbreaker.
Strategic civil litigation and arbitration: We have built a successful track record in strategic litigation and arbitration matters, representing clients in several types of disputes before administrative bodies and courts. Working closely with clients, we understand their business and anticipate specific issues that may interfere in the unfolding of any dispute.
The practice specializes in issues related to commercial and civil law, such as business disputes, civil and administrative liability in general, including those arising from anti-corruption laws.
The firm advises investors and creditors on all matters related to companies in financial difficulties, in and out-of-court recovery, bankruptcy proceedings and debt restructuring.
Contracts: We offer our clients a multidisciplinary team with the necessary experience in the elaboration, negotiation and revision of the most diverse types of contracts.
We are specialized in the preparation and negotiation of contracts including the digital, e-commerce and intellectual property agreements and have the necessary expertise to bring safety and efficiency to the preparation of international contracts.
The firm assists clients with the preparation and analysis of B2B and B2C agreements; banking and supply agreements for products and services, with or without collaterals; acknowledgement of debt; distribution and commercial representation.
Real estate: We advise our clients on real estate developments, structuring, negotiations and operations, including property registration and leasing that involve collateral issues, personal and fiduciary guarantees. We work to ensure proper management and effectiveness of operations to prevent litigation.
We also advise on various issues related to land subdivision and structuring of built-to-suit real estate operations.
Labour: Our Labour practice is best known for conducting strategic labour cases, providing technical advice, legal opinions and reports. The area is also recognized for acting in public civil actions, collective actions, and labour actions brought by senior executives.
We provide extensive legal advice on matters related to labour judicial and administrative litigation, helping clients in different types of disputes and litigation throughout the country.
The firm is strongly involved in the conduct of administrative actions pending with the Labour Prosecution Office, in defence of the clients' interests in notifications of infringement still pending with the Ministry of Labour.
The team is strongly engaged in giving lectures and training to keep clients well informed and prepared to comply with the new labour legislation.
Wealth planning and related litigation: The wealth planning practice advises the segment consisting of entrepreneurs, family businesses and groups of partners and senior executives.
We offer legal services covering tax planning, wealth and succession planning for individuals. The practice is oftentimes engaged in cross borders matters including tax planning prior to immigration.
We also provide litigation legal services in connection with related matters, such as disputes between heirs and partners and divorce, as well as individual tax lawsuits.
We have a team made of professionals with a diversity of legal specialities such as corporate law, contracts, civil law focusing on family and succession, tax and economic criminal law. Our cross-disciplinary practice advises clients on overly sensitive matters involving the perpetuity of their family wealth and businesses. The team works in collaboration to deliver a unique and comprehensive solution to each client.
Japan desk:
The Japanese community in Brazil is one of the largest in the world and Japan has invested in a number of different business segments in this country. This is a promising scenario, in which we can offer high quality technical services, literally speaking the same language as our clients. The creation of our Japan Desk became a natural extension of the personalized services we offer to Japanese companies doing business in Brazil and Brazilian companies doing business in Japan.
The desk assists clients to overcome increasingly complex issues regarding Brazilian laws, regulations and customs in corporate, civil, labour and other fields of law.
Social Responsibility
Abe Advogados firmly believes in extending access to the judiciary system and adequate methods of dispute resolution, either directly or indirectly, to create opportunities for people in situations of vulnerability. We undertake social actions, and we encourage our staff to get involved in different social projects.
Staff Figures
Partners : 8 Lawyers : 30
Languages
Portuguese English Japanese French Spanish