Firm Profile > Hogan Lovells (Warszawa) LLP > Warsaw, Poland
Hogan Lovells (Warszawa) LLP
Offices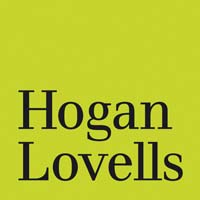 Hogan Lovells (Warszawa) LLP
Plac Trzech Krzy?y 10/14
00-499 Warsaw
Poland
Hogan Lovells (Warszawa) LLP > The Legal 500
Rankings
At Hogan Lovells (Warszawa) LLP, the team acts for insurance companies in disputes, as well as advising on distribution projects, policies and transactions. Clients appreciate the team's regulatory knowledge and familiarity with the Polish FSA, which enables them 'to navigate the difficult local regulatory environment'. The department is led by Beata Balas-Noszczyk, '"the" expert in the insurance field', who was involved in drafting the Polish Insurance Activity Act. Counsel Bartosz Romanowski focuses on advising insurance companies on the day-to-day aspects of their activities, particularly in relation to regulatory compliance. Senior associate Karol Ruszkowski is developing a practice advising on the legal aspects of cooperation between insurers and banks. All lawyers mentioned have significant experience in proceedings before the Polish regulators.
Other key lawyers:
Testimonials
'Hogan Lovells Warsaw is probably the best legal practice that we worked with from all countries. Hogan Lovells Warsaw are extremely knowledgeable, professional and they care about their clients. The quality of the work delivered is exceptional and they understand very quickly what the client needs. They are very friendly and welcoming.'
'Lawyers from Hogan Lovells are extremely flexible, hard-working and have a problem-solving approach. Those are key features that make them unique on the market. I could always count on their recommendation to solve any problem, not only legal but business-related, that occur during the project.'
'We collaborated mainly with Beata Balas-Noszczyk, "the" expert in the insurance field, able to come up with quick solutions for any point raised, business oriented, strong leader, always positive and inspiring'
'Very creative, they are looking for new legal interpretations, the new arguments challenging existing interpretations, more than to keen to listen to what a customer expects.'
'The knowledge and understanding of the regulators and Polish FSA makes them able to navigate in a more difficult environment than most of the other countries in EU. Beata Balas-Noszczyk is the best lawyer within the life insurance and pension fund business.'
Key clients
Aviva Group
mFinanse S.A.
mBank S.A.
Credit Agricole Group
Generali Group
NN Group
CACI Life dac, CACI Non-Life dac
Lloyd's Group
Gothaer Group
Polish Insurance Association
DLA Piper's public procurement leads are the Warsaw-based Krzysztof Kycia, Andrzej Balicki, Marta Frąckowiak and Adriana Mierzwa-Bronikowska. The group acts for local and international clients on PPPs, statutory powers (as well as statutory interpretations), the drafting of legislation, parliamentary procedures, judicial reviews and regulatory challenges. A recent highlight consists of its work for Deme Concessions Infrastructure, a matter concerning the preliminary stages of the PPP Outer Port deep water project in Gdynia. Agnieszka Chylińska and Jolanta Dąbrowicz are additional names to note.  
A popular choice for pre-implementation analyses, the public procurement team at Hogan Lovells (Warszawa) LLP is led by Andrzej Dębiec and counsel Bartosz Clemenz. Notably, the group also handles tender proceedings and advises on PPP contracts, bank loan agreements, sub-contracting and insurance matters. It also assists with matters pertaining to EU funding, state aid and public finance. Clients include state entities as well as private concessionaires
Practice head(s):
Krzysztof Kycia; Andrzej Balicki; Marta Frackowiak; Adriana Mierzwa-Bronikowska
Other key lawyers:
Agnieszka Chylinska; Jolanta Dabrowicz
Testimonials
'They have great knowledge of both pharma industry and pharma regulations. The team is composed of lawyers having experience at leading international law firms, in-house legal departments as well all public authorities'
'Andrzej Balicki is a passionate lawyer who knows the pharmaceutical industry inside-out. He has a terrific expertise across the entire ecosystem for pharmaceutical producers, distributors and regulatory bodies. Jolanta Dabrowicz has an eye for details.'
'Adriana Mierzwa-Bronikowska and Agnieszka Chylinska deserve to be singled out as having vast experience and serving as a first point of contact for wider advisory on the projects side. This necessarily involves public procurement. Adriana is particularly known for her experience as advisor and as co-author of legal handbooks.'
'The team is simply great and their expertise is unmatched. They exceed expectations on many levels. '
'Andrzej Balicki is a terrific regulatory lawyer. He easily finds what is truly material. Has great experience in dealing with public authorities.'
'This is a top tier team especially strong in distribution and procurement of pharmaceuticals. They have a great understanding of regulatory landscape in the life sciences sector.'
'Andrzej Balicki is the main contact point in relation to all our matters. He is the market leading lawyer for pharmaceutical regulatory and distribution matters. Jolanta Dabrowicz shows experience in relation to publicly reimbursed products.'
Key clients
Abbott
Affidea
Allergan
Dredging International
PGE Energia Odnawialna
Philips
PKP Energetyka
Raytheon Company
Saltex Europa
Smith & Nephew
Practice head(s):
Andrzej Dębiec; Bartosz Clemenz
Testimonials
'Hogan Lovells is a law firm that 'gets it'. To a person, their attorneys and support staff are all aligned around the same concept.'
Key clients
BBI Development S.A
Alstom
Saur Polska sp. Z.o.o
Guivisa
Miejskie Przedsiębiorstwo Energetyki Cieplnej Sp. Z.o.o
Hochtief
Aecom Polska Sp. Z.o.o
Hogan Lovells (Warszawa) LLP
's team has substantial expertise in mortgage bond issuances and securitisations, as well as real estate, energy and project finance. The group also advises its banking and financial institutional clients on debt restructurings. 
Piotr Zawiślak
, who heads up the banking and finance team, focuses on the transactional side of the practice. Senior associate 
Mateusz Dereszyński
is building a solid foundation in financing transactions, including in relation to syndicated lending and mezzanine finance.
Rafał Grochowski
joined
Domanski Zakrzewski Palinka
.
Other key lawyers:
Key clients
Bank Polska Kasa Opieki S.A.
Bank Gospodarstwa Krajowego
Alior Bank S.A.
mBank S.A
BNP Paribas Bank Polska S.A.
Powszechna Kasa Oszczędności Bank Polski S.A.
DnB Bank Polska S.A.
ING Bank Śląski
Bank Handlowy w Warszawie S.A. (Citigroup)
Berlin Hyp AG
Hogan Lovells (Warszawa) LLP's corporate and M&A team works closely with the firm's other departments to provide a full transactional service to domestic and multinational clients in Poland and across the CEE region from the Warsaw office. The team takes a sectoral approach to deals, with particular experience in real estate. Marek Wroniak, who heads up the group, has a specialism in international corporate transactions. Counsel Tomasz Zak is another transactional lawyer, with expertise in commercial contracts. Counsel Tomasz Grygorczuk is noted for public M&A.
Testimonials
'The Hogan Lovells corporate team in Warsaw provides an excellent balance of local knowledge and familiarity with international market practice and M&A execution style. High-quality technical advice, with the client's interests in mind. '
'Tomasz Zak has been a trusted adviser to our firm on a number of matters over the years. Direct, commercial and a good communicator. '
'Excellent knowledge of insurance, banking, bancassurance, M&A, more than a standard engagement in projects, thinking about business consequences and underlining this to the project very clearly'
Key clients
Saur Polska sp. z o. o.
Interpublic Group (IPG)
DH Private Equity Partners
Gdańsk Shipyard Group sp. z o.o.
Gothaer Towarzystwo Ubezpieczeń S.A.
mFinanse S.A. and mBank S.A. (Commerzbank Group)
Kapsch TrafficCom and Axxès
Cinema3D S.A.
FCB Inferno Limited
FlixMobility GmbH (FlixBus)
Shire plc.
Arcus Infrastructure Partners
Honeywell
There are three strands to the tax practice at Hogan Lovells (Warszawa) LLP: financial services taxation, construction and real estate transactional tax issues and the tax aspects of securitisations. The group is led by Andrzej Dębiec, who is a qualified tax adviser with experience in transactional, advisory and contentious tax work across the financial and real estate sectors. Zbigniew Marczyk is an expert in securitisation tax, while counsel Dorota Walerjan specialises in advising on tax issues related to the insurance and banking sectors, as well as in relation to infrastructure projects.
Other key lawyers:
Testimonials
'Long-term cooperation lasting for over a dozen years, high professional qualifications, high quality of analyses and legal advice.'
'Highly skilled people, prompt reactions for our questions , clear wording and easy language.'
Key clients
ABC Data
Aecom
Alior Leasing
Alstom
Amazon
Astaldi SpA Oddział w Polsce
Auchan
Aviva
AVON
Bank BNP Paribas S.A.
Bank Millenium
Bank PKO BP S.A.
BBI Development S.A. (and its subsidiaries)
Capital Partners
Friedrichs Company
HOCHTIEF Polska S.A.
CitiBank
Credit Agricole
EMF
Eneris
Ghelamco
Gülermak Ağır Sanayi İnşaat ve Taahhüt A.Ş
Honeywell
ING
Intrum Justitia
Kreditech
Lafarge
Lesaffre
Marubeni
MARS
mBank S.A. (Commerzbank Group)
Mondial Assistance
Nordea
Panattoni
Polskie Linie Lotnicze LOT S.A.
PSA Group
Rabot Dutilleul
RD BUD Sp. z.o.o. (Rabot Dutilleul Group)
Santander
Triuva (previous name IVG)
Unicredit Bank
Vamix NV (Vandemoortele Group)
Warta
Waterland
Willis
Zepter
CUPT
Dover
Digital Care
EFL
Millenium Bank
Cintra
Ministerstwo Infrastruktury
Provident
FMS-WM
EAA
FlixBus
Saur
Stowarzyszenie KLON/ JAWOR
Getin
PZU
Edenred
McKinsey
Calpers
Xcity Investment Sp. z.o.o. (P
At Hogan Lovells (Warszawa) LLP, the antitrust and competition team advises domestic and international clients on competition law and state aid issues in Poland. The group is particularly known for cartel, abuse of dominance and merger control proceedings, as well as consumer-related cases. Counsel Piotr Skurzyński leads the group, with experience representing clients before the Polish competition authority and European Commission, in addition to courts at all levels.
Testimonials
'Mr. Skurzyński is extraordinary, very helpful and provides in-depth knowledge of the competition law.'
'We were extremely satisfied with the support and performance of the entire HL team. '
'The competition law team was headed by Piotr Skurzyński who was very solution-oriented and had an excellent economic understanding.'
Key clients
Amazon
Apple
BNP Paribas
Credit Agricole
BMW
FlixBus
Ford
Lesaffre Polska
Makro Cash and Carry Polska S.A.
Google
Mitsubishi Heavy Industries
mBank (Commerzbank Group)
Nationale Nederlanden Insurance
Nike
Oculus VR
Allianz
PKO BP (the largest Polish retail bank)
City of Olsztyn/Miejskie Przedsiębiorstwo Energetyki Cieplnej
City of Wroclaw/Wroclawskie Przedsiębiorstwo Hala Ludowa
Groupon
Veolia
Avon
At Hogan Lovells (Warszawa) LLP, the disputes practice handles the spectrum of corporate and commercial litigation and arbitration, predominantly for the firm's international clients. Particular areas of focus are infrastructure disputes, product liability cases, as well as criminal litigation. Lawyers also spend a substantial amount of time on contractual and shareholders' disputes. Counsel Wojciech Marchwicki heads the department together with experienced litigator Marek Wroniak. Senior associate Przemysław Tacij has increasing experience in arguing cases before the Supreme Court.
Practice head(s):
Marek Wroniak; Wojciech Marchwicki
Other key lawyers:
Testimonials
'The assigned lawyers understood very well and in a very short time the complexity of the case.'
'Their performance as well as their engagement were outstanding. The documentation were always ready and delivered in time according to the agreed time schedule.'
'Very professional and experienced team, specially in litigation procedures.'
'Wojciech Marchwicki is a very professional, experienced lawyer in litigation procedures.'
'Very strong and powerful team, having your back, always.'
'Wojciech Marchwicki is probably one of the best for high-end and complex litigation in Poland'
'Worked on a complex dispute with the team which was handled well.'
'Wojciech Marchwicki worked hard and communicated clearly and most importantly got a positive outcome for us.'
'Hogan Lovells is a market leader on Polish market for dispute resolution. Their staff are highly skilled, billing is always on time and estimated correctly. We highly appreciate that the associates remind us of any necessary course of action to be taken in a timely manner.'
'High quality service, expertise of many teams from different fields, understanding of the client's work and organization. Customer-oriented attitude. '
'The strength we notice as a client is their ability to respond quickly on complex international, multi-country issues. In our case there were claims and counter claims involving 4 companies in 4 different countries each with its own contractual difficulties. All were related and simultaneously disputed. This is not always the case even with large legal entities.'
Key clients
Alstom
ABB
Honeywell
Hochtief
Guivisa
M&G Investments
mBank (Commerzbank)
BNP Paribas
CACI Life and CACI Non-Life
Fundacja Malta
eBilet
Fleder/Flexider
Aviva
Porsche
Marek Grodek and Bartosz Clemenz jointly head the 'very reactive, skilful and competent' real estate team at Hogan Lovells (Warszawa) LLP. Focusing on long-term lease agreements, development contracts and project finance, the team also handles real estate-related litigation and arbitration. Clients include major players from asset classes including retail, office space and residential housing. Mateusz Dereszyenski is the firm's key contact for financing matters.
Practice head(s):
Marek Grodek; Bartosz Clemenz
Other key lawyers:
Testimonials
'The team is very reactive, skilful and competent'.
'What stands out is definitely their market connection and legal updates: both Marek Grodek and Bartosz Clemenz proved extremely reliable and delivered astute advice which enabled us to react appropriately and deliver the expected value.'
'Focus-oriented on every detail of the transaction.'
'Most of the time I communicate with Bartosz Clemenz being the lead person for the due diligence work and Mateusz Dereszyenski for the financing work. Both gentlemen communicate well and are knowledgeable of the subject task.'
Key clients
Och Ziff Management Europe Limited
ISOC Group
Prologis Inc.
Kravco Company LLC
Bacoli Properties
BBI Development
Xcity Investment
Cinema 3D
Centerscape Investments Polans sp. Z.o.o
Centerscape
Hogan Lovells (Warszawa) LLP
has a strong debt capital markets offering, which is embedded in the banking and finance department. It advises arranging banks, lenders, sponsors and borrowers on bond and mortgage bond issuances, as well as securitisation projects. The group is led by
Piotr Zawiślak
.
Rafał Grochowski
joined
Domanski Zakrzewski Palinka
.
Other key lawyers:
Mateusz Dereszyński; Anna Kuczewska
Key clients
Bank Polska Kasa Opieki S.A.
Bank Gospodarstwa Krajowego
Santander Bank Polska S.A.
Santander Leasing Sp. z o.o.
mBank (Commerzbank Group)
Bank BGŻ BNP Paribas S.A.
Credit Agricole Corporate and Investment Bank
Powszechna Kasa Oszczędności Bank Polski S.A.
DnB Bank Polska S.A.
UniCredit Bank AG
Bank Handlowy w Warszawie S.A. (Citigroup)
Alior Bank S.A.
Citibank NA
Led by Marek Wroniak and senior associate Agnieszka Szczodra-Hajduk, the employment team at Hogan Lovells (Warszawa) LLP covers a broad range of industries. In particular, it is notable for its work in pharmaceuticals, automotive and insurance, sectors in which it maintains a strong reputation for cross-border M&A transactions. The firm also has expertise in labour investigations and compliance programmes, which it handles with the firm's white-collar and fraud group.
Practice head(s):
Marek Wroniak; Agnieszka Szczodra-Hajduk
Testimonials
'Marek Wroniak (a classic senior adviser, very good for judgement calls) Agnieszka Szczodra-Hajduk (extremely profound knowledge, very proactive) '
'The team is very responsive, quickly reacts to issues and provides comprehensive support.'
'Hogan Lovells has been always open to the challenges and provides the highest standard of service.'
'Quick reaction time. Very practical advice.'
'Marek Wroniak – professional lawyer, good coordination and communication skills'
'High level of expertise, strong commercial emphasis.'
'Marek Wroniak – highly knowledgeable, responsive, extremely good understanding of commercial aspects'
'On the top of a strong professional knowledge and experience in various complex legal matters in HR area HL team I used to cooperate with is very approachable and focused on building close and long term relationship with key clients.'
'My main business partner in HL is Ms Agnieszka Szczodra-Hajduk. I highly appreciate her strong professional experience or great communication skills.'
Key clients
Equinix Poland
Lionbridge
Mylan Group
Infor
Amdocs
ABC Group
Dover
TI Poland / TI Automotive
Honeywell Group
Texas Instruments
mFinanse
Koch/Guardian
Hogan Lovells (Warszawa) LLP >
Firm Profile
The firm: Change is happening faster than ever, and legal challenges come from all directions. To stay ahead, organisations need to anticipate what's next. Hogan Lovells understands this and works together with its clients to solve the toughest legal issues in major industries and commercial centres around the world. With 2,500 lawyers on six continents, Hogan Lovells offers extensive experience and insights gained from working in some of the world's most complex legal environments and markets for corporations, financial institutions and governments. The firm provides practical legal solutions that help clients identify and mitigate risk and make the most of opportunities.
Whether a client is expanding into new markets, considering capital from new sources, or dealing with increasingly complex regulation or disputes, Hogan Lovells can help.
The firm's lawyers are straight-talking. They understand and solve the problem before it becomes one. And they deliver clear and practical advice that gets the job done.
A fast-changing and interconnected world requires fresh thinking combined with proven experience. That's what Hogan Lovells provides. Progress starts with ideas. And while imagination helps at every level, the firm's legal solutions are aligned with each client's business strategy. The firm's experience in cross-border and emerging economies gives it the market perspective to be the global partner of choice for its clients. The team at Hogan Lovells brings a diverse variety of backgrounds and experience which delivers a broader perspective. This ultimately makes for more rounded thinking and better answers for clients. Giving back to communities and society is fundamental to good business. And, it's part of the firm's core. Everyone at Hogan Lovells is asked to volunteer at least 25 hours a year as part of their normal work duties.
Warsaw office: Hogan Lovells in Warsaw provides commercially minded advice to clients operating in Poland and in the wider markets of Central and Eastern Europe.
It advises clients on the legal structures best suited to conducting business in Poland and on all aspects of Polish and EU competition law. It provides tailor-made solutions for corporate mergers and acquisitions, joint ventures, restructuring processes, and management buy-outs. Its interdisciplinary teams of multilingual lawyers focus on specific industry sectors, including banking and finance and real estate. Clients seek their expertise on intellectual property issues, including protection of trade marks, patents and industrial designs, personal data processing, and internet and domain names.
Main Contacts
| Department | Name | Email | Telephone |
| --- | --- | --- | --- |
| Administrative and public law | | | |
| Antitrust and competition | | | |
| Capital markets | | | |
| Commercial | | | |
| Consumer | | | |
| Copyright | | | |
| Corporate | | | |
| Employment | | | |
| Energy regulatory | | | |
| Environment | | | |
| Banking transactional | | | |
| Health | | | |
| Immigration | | | |
| Infrastructure, energy, resources and projects | | | |
| Financial services | | | |
| Intellectual property and media | | | |
| Litigation | | | |
| Mergers and acquisitions | | | |
| Pensions | | | |
| Private equity | | | |
| Tax | | | |
| TMT | | | |
Staff Figures
Number of lawyers : 2,500+ at this office : 75+
Languages
English
Other
Other offices : Alicante Other offices : Amsterdam Other offices : Baltimore Other offices : Beijing Other offices : Birmingham Other offices : Boston Other offices : Brussels Other offices : Budapest* Other offices : Colorado Springs Other offices : Denver Other offices : Dubai Other offices : Dusseldorf Other offices : Frankfurt Other offices : Hamburg Other offices : Hanoi Other offices : Ho Chi Minh City Other offices : Hong Kong Other offices : Houston Other offices : Jakarta* Other offices : Johannesburg Other offices : London Other offices : Los Angeles Other offices : Louisville Other offices : Luxembourg Other offices : Madrid Other offices : Mexico City Other offices : Miami Other offices : Milan Other offices : Minneapolis Other offices : Monterrey Other offices : Moscow Other offices : Munich Other offices : New York Other offices : Northern Virginia Other offices : Paris Other offices : Perth Other offices : Philadelphia Other offices : Rio de Janeiro Other offices : Rome Other offices : San Francisco Other offices : São Paulo Other offices : Shanghai Other offices : Silicon Valley Other offices : Singapore Other offices : Sydney Other offices : Tokyo Other offices : Ulaanbaatar* Other offices : Washington DC Other offices : Zagreb*