Firm Profile > Hogan Lovells (United Arab Emirates) LLP > Dubai, United Arab Emirates
Hogan Lovells (United Arab Emirates) LLP
Offices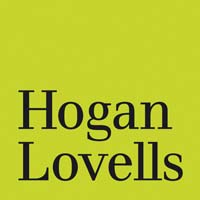 Hogan Lovells (United Arab Emirates) LLP
19TH FLOOR, AL FATTAN CURRENCY TOWER
DUBAI INTERNATIONAL FINANCIAL CENTRE, PO BOX 506602
DUBAI
United Arab Emirates
Hogan Lovells (United Arab Emirates) LLP > The Legal 500
Rankings
Strong in Islamic and conventional finance,
Hogan Lovells (United Arab Emirates) LLP
 advises major banks as well as lenders on trade, corporate, real estate, syndicated and asset finance. The Dubai-based team handles transactions in the UAE in addition to Saudi Arabia, Bahrain, Egypt, Iraq, Jordan, Kuwait, Oman and Qatar. Key names include Islamic finance expert
Rahail Ali
, international syndicated finance and structured finance specialist
Rustum Shah
 and
Anthony Pallett
, who handles a range of conventional and Islamic finance deals. Senior associate
Ahmet Kalafat
 is also noted.
Practice head(s):
Key clients
Standard Chartered Bank
Dubai Airports
EMAAR Properties
ACWA Power
Dubai Islamic Bank
Arab Banking Corporation
Sidra Capital
Noor Bank
Hogan Lovells (United Arab Emirates) LLP has 'a deep understanding of the region's legal and cultural environment'. The team advises international and regional companies on corporate and commercial matters. In a major M&A highlight, Charles Fuller advised Kingdom Holding Company (one of the largest shareholders in Careem) on the acquisition of Careem by Uber, which represented Uber's largest ever acquisition. Imtiaz Shah heads the team.
Practice head(s):
Testimonials
'The HL team members have a deep understanding of the region's legal and cultural environment. I felt that this experience was accumulated by years of experience serving local and multinational customers in the region.'
'They have very good response times and availability.'
'Imtiaz Shah is capable of explaining the unique legal atmosphere of the Middle East to clients from outside the region in a way that is clear and easy to understand.'
'Imtiaz Shah's experience also allows him to propose solutions that are creative and not easy to spot.'
'Charles Fuller is a rockstar in our eyes. Charles is always attentive, provides legal advice and services beyond what is requested, and in a timely manner.'
Hogan Lovells (United Arab Emirates) LLP's capital markets offering benefits from the firm's Islamic finance expertise. It is particularly active in transactions in Africa and Turkey. Imran Mufti and Rahail Ali and senior associate Ahmet Kalafat are noted.
Practice head(s):
Testimonials
'Firm provides advice on any issue and responds in a timely manner. They approach cases as a solution partner.'
Key clients
Barwa
Citigroup
Al Bayan Group Holding Company
HSBC
IFC (World Bank Group)
Islamic Corporation for Development of the Private Sector (ICD)
Dubai Islamic Bank
Government of Cote d'Ivoire
Samba Capital
Praesidium
At Hogan Lovells (United Arab Emirates) LLP, Nabeel Ikram represents contractors, employers and subcontractors in DIAC, ICC and other arbitrations concerning projects in the region. Ikram is also active in a range of front-end mandates concerning large office, hotel and infrastructure developments in Dubai. Jodie Reindorf (who, like Ikram, is English-qualified) is a key associate.
Practice head(s):
Testimonials
'Consistently responsive, consistently excellent advice headed by an extremely able and capable partner who has the gift of presenting complex concepts in a digestible format.'
'Nabeel Ikram is an expert on the construction industry in the UAE. He has a talent for explaining complex legal nuances to clients in a clear and cogent manner that makes him the ultimate trusted adviser to senior management. With a depth of knowledge and a calm disposition, he is the ideal lawyer to have in the room for contentious discussions.'
Key clients
Serco
King's College Hospital
Honeywell
JGC
CH2M Hill
Tamouh Investments
Gunal
ACWA Power
AECOM
CCC
Nabeel Ikram
 is the key partner at a
Hogan Lovells (United Arab Emirates) LLP
 disputes practice which handles a range of arbitrations concerning engineering and technology, property and commercial matters.
Practice head(s):
Testimonials
'The Hogan Lovells dispute resolution team stands out for its excellent leadership and the quality of its offering in a very sensible and cost-effective manner.'
'Nabeel Ikram heads the team and he has a wealth of experience, which he sensibly applies his subject matter expertise to given situations.  Nabeel takes on board the views of others and he will tailor approaches accordingly. Refreshingly, he also offers clear opinions on matters, coming off the fence when necessary, which is something other lawyers find hard to do, this comes from experience.'
Hogan Lovells (United Arab Emirates) LLP's broad offering allows it to cover the corporate, commercial, project finance, Islamic finance and dispute resolution aspects of projects in the Middle East. Sohail Barkatali has been leading on many of the department's major energy and infrastructure projects; this included advising Natixis, as sole underwriter and initial mandated lead arranger to the ACWA Power-led consortium, on the successful project financing of the 300MW Sakaka Solar power plant IPP project in Saudi Arabia. Finance experts Rahail Ali and Imran Mufti are additional contacts. Christopher Cross left for the National Center for Privatization & PPP in Saudi Arabia.
Practice head(s):
Key clients
JGC Corporation
ACWA Power
Al Fanar
WTE Wassertechnik GmBH / EVN Group
Natixis
Consolidated Contractors Company (CCC) / Morganti
Bank Muscat, Oman Arab Bank, Bank Sohar and Bank Dhofar
Hogan Lovells (United Arab Emirates) LLP is involved in a number of first-to the-market matters in Kuwait. In addition to being active in significant development projects, it also advises Kuwaiti companies and inbound investors on corporate, commercial and finance matters. The firm's areas of expertise include renewable energy, power, schoools and energy. It has played a significant role in Kuwait's new PPP framework, including the new Independent Water & Power Project, Al-Zour North. The firm also has an active Islamic finance practice in the Kuwaiti market, and has advised both local and international clients on sukuk issuances, Mubaraha facilities, and shari'ah law structuring. Dubai-based partner Sohail Barkatali has a strong track record in Kuwaiti projects, with a focus on the electricity and water sectors. Tobias Faber in Frankfurt has notable experience of cross-border energy (particularly energy-from-waste) projects, including those in the Middle East.
Practice head(s):
Testimonials
'The team can adapt to every situation that requires a tailored solution. It acts proactively and renders tailor-made solutions that always convinces both sides of the table. The team is very creative in overcoming problems that are very difficult to settle.'
Key clients
Kuwait Petroleum
WTE/IFA Consortium
Al Hali Bank of Kuwait
WTE Wassertechnik GmbH
Hogan Lovells (United Arab Emirates) LLP >
Firm Profile
The firm: Change is happening faster than ever, and legal challenges come from all directions. To stay ahead, organisations need to anticipate what's next. Hogan Lovells understands this and works together with its clients to solve the toughest legal issues in major industries and commercial centres around the world. With 2,500 lawyers on six continents, Hogan Lovells offers extensive experience and insights gained from working in some of the world's most complex legal environments and markets for corporations, financial institutions and governments. The firm provides practical legal solutions that help clients identify and mitigate risk and make the most of opportunities.
Whether a client is expanding into new markets, considering capital from new sources, or dealing with increasingly complex regulation or disputes, Hogan Lovells can help.
The firm's lawyers are straight-talking. They understand and solve the problem before it becomes one. And they deliver clear and practical advice that gets the job done.
A fast-changing and interconnected world requires fresh thinking combined with proven experience. That's what Hogan Lovells provides. Progress starts with ideas. And while imagination helps at every level, the firm's legal solutions are aligned with each client's business strategy. The firm's experience in cross-border and emerging economies gives it the market perspective to be the global partner of choice for its clients. The team at Hogan Lovells brings a diverse variety of backgrounds and experience which delivers a broader perspective. This ultimately makes for more rounded thinking and better answers for clients. Giving back to communities and society is fundamental to good business. And, it's part of the firm's core. Everyone at Hogan Lovells is asked to volunteer at least 25 hours a year as part of their normal work duties.
Dubai office: Hogan Lovells in Dubai provides legal advice on a range of finance and business matters to financial institutions, corporations, and government entities. Its legal advice is coupled with a creative, commercial and service-oriented approach to legal services. Clients rely on the lawyers' in-depth business and legal knowledge and see them as long-term business partners.
The firm's practice areas include advisory services in finance, Islamic finance, capital markets, corporate, projects, business restructuring, dispute resolution and intellectual property. The office works collaboratively with more than 45 Hogan Lovells offices around the world.
Main Contacts
| Department | Name | Email | Telephone |
| --- | --- | --- | --- |
| Capital markets | | | |
| Commercial | | | |
| Corporate | | | |
| Employment | | | |
| Infrastructure, enrgy, resources and projects | | | |
| Intellectual property | | | |
| Litigation | | | |
| Consumer | | | |
| Education | | | |
| Energy and natural resources | | | |
| Financial institutions | | | |
| Life sciences and healthcare | | | |
| TMT | | | |
Lawyer Profiles
| Photo | Name | Position | Profile |
| --- | --- | --- | --- |
| | Rahail Ali | Partner | View Profile |
| | Mr Sohail Barkatali | Office Managing Partner | View Profile |
| | Mr Charles Fuller | Partner | View Profile |
| | Mr Nabeel Ikram | Partner | View Profile |
| | Ahmet Kalafat | Senior Associate | View Profile |
| | Mr Imran Mufti | A partner in Hogan Lovells Finance practice, Imran Mufti has practiced in… | View Profile |
| | Mr Anthony Pallett | Acknowledged as a leader in his field, Anthony Pallett has more than… | View Profile |
| | Mr Imtiaz Shah | Based in the Middle East for over 20 years, Imtiaz Shah has… | View Profile |
| | Mr Rustum Shah | Having spent 15 years in the Middle East, Rustum brings a wealth… | View Profile |
Staff Figures
Number of lawyers : 2,500+ at this office : 17+
Languages
English
Other
Other offices : Alicante Other offices : Amsterdam Other offices : Baltimore Other offices : Beijing Other offices : Birmingham Other offices : Boston Other offices : Brussels Other offices : Budapest* Other offices : Colorado Springs Other offices : Denver Other offices : Dusseldorf Other offices : Frankfurt Other offices : Hamburg Other offices : Hanoi Other offices : Ho Chi Minh City Other offices : Hong Kong Other offices : Houston Other offices : Jakarta* Other offices : Johannesburg Other offices : London Other offices : Los Angeles Other offices : Louisville Other offices : Luxembourg Other offices : Madrid Other offices : Mexico City Other offices : Miami Other offices : Milan Other offices : Minneapolis Other offices : Monterrey Other offices : Moscow Other offices : Munich Other offices : New York Other offices : Northern Virginia Other offices : Paris Other offices : Perth Other offices : Philadelphia Other offices : Rio de Janeiro Other offices : Rome Other offices : San Francisco Other offices : São Paulo Other offices : Shanghai Other offices : Silicon Valley Other offices : Singapore Other offices : Sydney Other offices : Tokyo Other offices : Ulaanbaatar* Other offices : Warsaw Other offices : Washington DC Other offices : Zagreb*