Hogan Lovells (Paris) LLP > Paris, France > Firm Profile
Hogan Lovells (Paris) LLP
Offices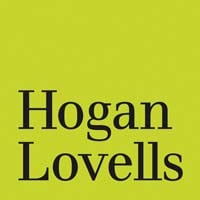 Hogan Lovells (Paris) LLP
17 AVENUE MATIGNON
CS30027
75378 PARIS
France
Hogan Lovells (Paris) LLP > The Legal 500
Rankings
Hogan Lovells (Paris) LLP
's particular regulatory expertise makes it the firm of choice for clients seeking to navigate the regulatory landscape of cutting-edge technologies. Transactional work and IT service outsourcing and fintech matters are equally areas of focus. The arrival of
Etienne Drouard
from
K&L Gates LLP
 in early 2020 strengthened the firm's offering in IT.
David Taylor
has a unique insight into domain name and internet-related intellectual property matters, notably handling such matters for Facebook.
Christine Gateau
specialises in IT litigation. A name to watch in the IT space,
Patrice Navarro
was welcomed to the partnership in January 2021.
Mikael Salmela
also contributes in TMT and healthcare matters.
Hogan Lovells (Paris) LLP
's '
dynamic, dedicated, responsive'
team is a sought-after counsel for numerous leading financial institutions. Its expertise encompasses export credit agency-supported financings, acquisition financing and disposal of individual or aircraft portfolios. Other work includes advising on on commercial and tax-based financings, Islamic financings, pre-delivery payment financings, and securitisations, often with an international element.
Alexander Premont
is the head of the practice.
Alexandre Salem
and
Guergana Zabounova
are also noted.
Hogan Lovells (Paris) LLP
combines technical expertise and a deep understanding of the regulatory context in which its clients operate. Frequently advising on matters spanning multiple jurisdictions, the firm's large financial services team provides an international one-stop-shop to banks and payment services clients. Partner
Sébastien Gros
 leads the team. Senior associate
Franck Dupret
provides key support.
Hogan Lovells (Paris) LLP
offers French and English law expertise, making it a popular choice for multijurisdictional matters in Europe, as well as a track record of advising on cross-border matters involving the US. Under the lead of
Sharon Lewis
 and
Vincent Fidelle 
the team acts for banks, funds and corporates, with its very active practice in high-value debt issuances a key feature. In line with the firm's sector positioning, the group is well versed in advising on matters from the insurance and reinsurance, shipping and transport, energy and automotive sectors.
Hogan Lovells (Paris) LLP
guides clients through the complex regulatory landscape of data protection and privacy compliance matters. With long-standing experience advising on highly sensitive data breaches, the team can be relied on for crisis management. The data privacy and information technology expert at the firm,
Patrice Navarro
, is particularly experienced in advising clients on strategic data valorisation schemes and privacy issues, especially on health data-related subjects.
Etienne Drouard
is another key name at the firm, advising private and public entities operating IT and telecom infrastructures, online services, digital media and e-commerce platforms.
Christine Gateau
handles contentious matters.
Hogan Lovells (Paris) LLP
combines sector expertise, especially in the automotive and transport sectors, with English and French law capabilities and expertise in structured finance and securitisations as well as derivatives. The caseload includes the establishment of programmes for structured products and securitisations, and the structuring, negotiation and documentation of OTC derivatives. Repapering projects are also handled. Since the start of the Covid 19 crisis, the practice has increasingly advised on derivatives matters arisen from liquidity problems and restructurings. Thanks to the firm's international presence, the Paris team is a very good choice for multijurisdictional matters, in particular pan-European ones, but also matters involving Asian jurisdictions, the US and Australia. The team frequently attracts innovative transactions, for example involving new EU securitisation regulations.
Sharon Lewis
heads the finance, insurance and investment practice as well as the global financial institutions and insurance sector group, and is the key contact for structured finance.
Katia Merlini 
leads the structured products and derivatives practice.
Laura Asbati
made partner in January 2022.
Hogan Lovells (Paris) LLP
 has considerably strengthened its commercial and corporate caseload since
Arthur Dethomas
joined the firm at the end of 2019. Able to handle a mix of commercial, corporate and criminal law issues, Dethomas has notably been retained by leading investment funds to assist with high-stakes corporate disputes. He has also been entrusted with the management of a high-profile case following the occurring of a fire in a data center. Disputes in the IT and healthcare sectors are other areas of strength, with the practice handling France's first data class action proof of its expertise in the former, while several high-stakes product liability disputes are a core part of the practice's healthcare caseload.
Christine Gateau
,
Christelle Coslin
 and counsel
Charles-Henri Caron
are the key contacts here. 
Marine De Montecler
and
Pauline Faron
 made counsel in January 2022.
Hogan Lovells (Paris) LLP
's
Arthur Dethomas
, the head of the practice, has extensive experience in stock market abuse AMF proceedings. He is notably defending investment funds and companies in insider dealing and financial information investigations and sanctions proceedings. Julien Martinet left the practice in February 2022.
The antitrust, competition and economic regulation team at
Hogan Lovells (Paris) LLP
 leverages the strength of its global network (offices in the Americas, the Asia Pacific region, Europe, the Middle East and Africa) to advise multinational corporates on issues across the practice area. Such matters include merger control, tender procedures, formal investigations, dawn raids, damages claims, and representation in proceedings before the European Commission, the Court of Justice of the European Union, and the French Competition Authority. Led by antitrust expert
Eric Paroche
, the team includes experienced senior associates
Céline Verney
 and
Victor Levy
.
Hogan Lovells (Paris) LLP
life sciences practice stands out for its deep industry knowledge across the full spectrum of expertise, including corporate aspects, regulatory, health data strategy, intellectual property and product liability.
Charlotte Damiano
represents well-known companies on pricing and reimbursement matters for pharmaceutical products and medical devices, and more generally on market access issues.
Mikael Salmela
 specialises in regulatory advice and structuring in the context of M&A transactions in the life sciences sector.
Hogan Lovells (Paris) LLP
's strong consumer goods industry group in Paris has a dedicated team of lawyers that regularly advise the luxury goods industry. Counsel
Olivia Bernardeau-Paupe
leads the consumer goods practice and takes on IP matters.
Thierry Meillat
is known for employment law and
Mikael Salmela
leads the firm's IT outsourcing and contracts. Former
K&L Gates LLP
partner
Etienne Drouard
arrived at the firm in February 2020 and is specialised in IT, privacy and data protection making him a key name for complex technology-related issues in this sector.
Hogan Lovells (Paris) LLP
' has a very skilled team which assists all types of stakeholders including lenders, investors, debtors as well as judicial administrators and the French state in relation to sensitive matters. The practice stands out through its international capabilities which were recently at play in the landmark restructuring of Bourbon in the maritime sector. The insolvency team, which is supported by strong finance and corporate capabilities, recently appeared in highly prominent cases in relation to various sectors such as retail, hospitality, manufacturing and transport. It was notably retained by Accor Invest to assist with its debt restructuring. Additionally, the practice is experienced in refinancing work and major asset takeover cases. Practice head
Philippe Druon

is a star in the field.
Cécile Dupoux
and
Astrid Zourli
 made partner in early 2022.
The insurance department of the Paris office of global law firm
Hogan Lovells (Paris) LLP
combines the expertise of its team with the scale of its worldwide network to assist major major insurers, reinsurers (Allianz, Aviva, AXA, Zurich, Chubb) and financial institutions on a wide range of transactional and regulatory insurance matters. These include M&A, disposal of assets, joint ventures, group reorganisations, portfolio and business transfers, insurance products and licensing requirements. The group is led by practice head and corporate insurance expert
Sébastien Gros
, with
Sharon Lewis
in charge of the insurance securitisation practice, and counsel
Ghina Farah
 providing key support, among others when advising e-money and payment institutions.
The intellectual property, media, and technology practice at
Hogan Lovells (Paris) LLP
acts before French courts and the French intellectual property office. Chairperson
Marie-Aimée de Dampierre
 jointly heads the team with
David Taylor
and
Jane Seager
.
Stanislas Roux-Vaillard
has extensive experience in the conception and execution of multijurisdictional strategies for clients and specialises in the medical devices, pharma, and biotech areas.
The specialist IP, media and technology team at
Hogan Lovells (Paris) LLP
 frequently advises clients active in the consumer goods, technology and media industries. Its work on trade marks and designs is part of a broader practice that encompasses patents and copyright issues. The dispute resolution team covers international litigation, mediation and arbitration matters before the French courts and the French IP office. Practice heads
Marie-Aimée de Dampierre
,
David Taylor
 and
Jane Seager
 collectively deal with major IP disputes and brand protection. Counsel
Olivia Bernardeau-Paupe
 focuses on IP transactions, prosecutions and IP litigation.
Hogan Lovells (Paris) LLP
 is a key player in the mid-cap segment and is also well-versed in handling complex large-cap mandates on behalf of private equity funds, portfolio companies, management teams and investors. The work portfolio includes buyout transactions, exits through IPOs and advice on management packages. New additions to the team include
Matthieu Grollemund
 and
Hélène Parent
 in January 2021, former practitioners at
Baker McKenzie
.
Stéphane Huten
 heads up the practice. 
Ariane Berthoud
 left the firm in January 2022 for
HOCHE AVOCATS
.
The sizable private equity team at
Hogan Lovells (Paris) LLP
provides end-to-end strategic advice on growth capital and venture capital transactions as well as LBOs. The group's clients include private equity funds, sovereign wealth funds, institutional investors, and portfolio companies.
Stéphane Huten
heads the practice and focuses on mergers and acquisitions for private and public companies.
Xavier Doumen
focuses on direct investments into private companies. The team has been strengthened further by the arrival of partners
Hélène Parent
and
Matthieu Grollemund
from
Baker McKenzie
in January 2021. The pair comes with a strong reputation in advising international funds and tech companies on investment in France and other jurisdictions.
'One of the most renowned practices on the market'
for financing,
Hogan Lovells (Paris) LLP
has an excellent track record advising on the financing of individual vessels or portfolios of vessels, of large corporate acquisitions and restructuring matters. Acting for leading international banks in shipping finance as well as for market-leading operators, the firm handles a diverse range of financing work. Practice head
Alexander Premont
is lauded for his '
in-depth technical knowledge' 
in asset financing.
Hogan Lovells (Paris) LLP
is particularly recommended for its know-how in projects and public procurement. The practice acts for sponsors and public authorities undertaking major infrastructure projects in France and in Africa, especially in the transport and energy sectors. Lately, the team has also been defending a public authority in dealing with several compensation damages claims coming from operators. The team is led by
Bruno Cantier
with counsel
Perrine Limousin
providing key support.
Ludovic Babin
 left the firm early 2022.
At 
Hogan Lovells (Paris) LLP
, the team is praised for its '
expertise in both English and French law (which) makes it one of the most versatile teams for international investment'
. It works closely with the firm's capital markets, insolvency and restructuring, and financial services litigation groups. As part of its broad offering, the group is active in leveraged and acquisition finance, corporate finance and project finance. It typically advises leading financial institutions, alternative lenders and sponsors. The department is jointly led by
Sabine Bironneau
 and
Alexander Premont
.
Luc Bontoux
made of counsel in January 2022.
Hogan Lovells (Paris) LLP
assists a large and diverse client base, including leading names in the pharmaceutical, luxury goods, automobile and finance sectors as well as a leading digital platform and several industrial clients. The group is able to handle a broad array of issues, ranging from reorganization and downsizing projects to M&A and litigation. In recent work, the group acted on the negotiation and review of collective agreements and assisted clients with social security and benefits issues, including in disputes. Practice head
Dominique Mendy
,
Thierry Meillat
and 
Marion Guertault
are the key contacts.
Hogan Lovells (Paris) LLP
The copyright team at
Hogan Lovells (Paris) LLP
 is an integral part of the firm's wider IP, media and technology practice, which makes the group well equipped to advise on intersectional issues. The practice offers sector-focused advice, with expertise including the e-commerce, cosmetics and automotive sectors, demonstrating the department's awareness of the necessity to assist client with the particular issues they face in their specific industries.
Marie-Aimée de Dampierre
,
David Taylor
 and
Jane Seager
are the key contacts.
The team
Hogan Lovells (Paris) LLP
operates in close tandem with the firm's US, UK and Asian offices, in addition to its other European offices. Predominantly active in the transportation, TMT, energy, automotive and financial institution sectors, the group thrives at all stages of cross-border M&A, from structuring and negotiation through to financing.
Stéphane Huten
helms the practice which is well versed in a notably broad range of matters including joint ventures, spin-offs, recapitalisations, strategic investments, asset sales and going-private deals.
Hogan Lovells (Paris) LLP
Hogan Lovells (Paris) LLP
's tax team runs a solid transactional practice. Working alongside the firm's corporate practice, the tax team regularly assists leading private equity houses with LBO and venture capital transactions. It is also increasingly involved alongside the restructuring and insolvency practice to assist with the tax aspects linked to prominent work in that area. Finally, the tax team also advises companies on their tax restructurings and completed a major asset transaction in Africa in the telecoms sector. Pracrtice head
Xenia Legendre
,
Ludovic Geneston
and counsel
Thomas Claudel
are the key names. Counsel Laurent Ragot left in early 2022.
Hogan Lovells (Paris) LLP
has a strong commercial arbitration practice. The Paris team handles a highly diverse caseload and is a popular choice for high-stakes telecoms-related disputes, notably in Africa. Additionally, the group handles a good amount of work relating to the oil and gas construction and mining industries, is experienced in handling sensitive corruption-related disputes, and demonstrates strength in exequatur cases. The practice's ICSID expertise earned it an instruction from the state of Columbia. The practice primarily acts for private companies. Lead duo
Laurent Gouiffès
 and
Thomas Kendra
have a great reputation. They are surrounded by counsels
Melissa Ordonez
 and
Gauthier Vannieuwenhuyse
.
Hogan Lovells (Paris) LLP
Hogan Lovells (Paris) LLP
Lawyer Profiles
| Photo | Name | Position | Profile |
| --- | --- | --- | --- |
| | Laura Asbati | Partner | View Profile |
| | Mr Ludovic Babin | Partner | View Profile |
| | Mrs Olivia Bernardeau-Paupe | Counsel | View Profile |
| | Mrs Sabine Bironneau | For almost twenty years, Sabine Bironneau, partner, has focused on leveraged and… | View Profile |
| | Luc Bontoux | Counsel | View Profile |
| | Florian Brechon | Counsel | View Profile |
| | Bruno Cantier | Bruno Cantier is a partner of Hogan Lovells LLP, specialising in project… | View Profile |
| | Thomas Claudel | Counsel | View Profile |
| | Charlotte Damiano | Partner | View Profile |
| | Mr Arthur Dethomas | Partner | View Profile |
| | Mr Xavier Doumen | Partner | View Profile |
| | Etienne Drouard | Partner | View Profile |
| | Cécile Dupoux | Partner | View Profile |
| | Franck Dupret | Senior Associate | View Profile |
| | Ghina Farah | Counsel | View Profile |
| | Ghina Farah | Counsel | View Profile |
| | Mr Vincent Fidelle | Partner | View Profile |
| | Mr Olivier Fille-Lambie | Partner | View Profile |
| | Mr Jean-Marc Franceschi | Jean-Marc Franceschi, partner at Hogan Lovells, works with public and private companies… | View Profile |
| | Christine Gateau | Partner | View Profile |
| | Ludovic Geneston | Partner | View Profile |
| | Laurent Gouiffès | Partner | View Profile |
| | Matthieu Grollemund | Partner | View Profile |
| | Dr Sébastien Gros | Partner | View Profile |
| | Marion Guertault | Partner | View Profile |
| | Mr Stéphane Huten | Partner | View Profile |
| | Mr Thomas Kendra | Partner | View Profile |
| | Corinne Knopp | Partner | View Profile |
| | Ms Xenia Legendre | Office Managing Partner | View Profile |
| | Mr Michaël Lévy | Partner | View Profile |
| | Mr Victor Levy | Counsel | View Profile |
| | Sharon Lewis | Partner, Head of Financials Institutions, Paris | View Profile |
| | Pauline Manet | Senior Associate | View Profile |
| | Mr Mark Mazo | Partner | View Profile |
| | Mr Thierry Meillat | Partner | View Profile |
| | Dominique Mendy | Partner | View Profile |
| | Ms Katia Merlini | Partner | View Profile |
| | Patrice Navarro | Partner | View Profile |
| | Laure Nguyen | Counsel | View Profile |
| | Melissa Ordonez | Counsel | View Profile |
| | Hélène Parent | Partner | View Profile |
| | Eric Paroche | Partner | View Profile |
| | Mr Alexander Premont | Partner | View Profile |
| | Mr Michel Quéré | Partner | View Profile |
| | Stanislas Roux-Vaillard | Partner | View Profile |
| | Dr Stanislas Roux-Vaillard | Partner | View Profile |
| | Alexandre Salem | Senior Associate | View Profile |
| | Mr Mikael Salmela | Partner | View Profile |
| | Ms Jane Seager | With years' of experience in intellectual property, media, and technology law and… | View Profile |
| | David Taylor | Partner | View Profile |
| | Céline Verney | Senior Associate | View Profile |
| | Mrs Marie-Aimée de Dampierre | Marie-Aimée de Dampierre has acquired unique talents in Intellectual Property over her… | View Profile |