Erciyas Law Firm > Ankara, Turkey > Firm Profile
Erciyas Law Firm
Offices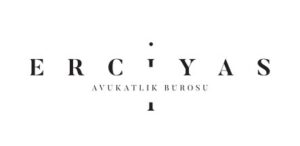 Erciyas Law Firm
OGUZLAR MAHALLESI. 1364.SOKAK
NO. 4 KAT. 2 BALGAT
CANKAYA, ANKARA
Turkey
Erciyas Law Firm >
Firm Profile
The firm: Erciyas Law Office is an Ankara-based full-service law firm, founded by Ertugrul Erciyas in 1980. With ethical, disciplined and particularly family-based working, the firm has grown to its current size combining experience and a new generation of dynamic lawyers.
The firm offers its local and international clients high-quality legal services in a wide range of private law through its experienced lawyers.
Erciyas Law Office provides tailor-made legal solutions to individual clients in line with their personal legal needs, as well as institutional and corporate clients matching their structural legal requirements.
Meanwhile, the firm considers its legal advice and services to be functional, practical and effective.
It also provides legal services and solutions, not only based on legal regulations, but also in line with sector-based practice, which allows the firm to find answers to the most difficult legal problems in the sectors themselves.
Areas of practice
Dispute resolution: Erciyas has been providing litigation pursuit services in our offices in Istanbul and Ankara for approximately 40 years without interruption and through contracted offices in other provinces.
With our experience in litigation pursuit procedures in various fields, we are able to predict the outcome of legal disputes with great certainty. By sharing our ability to predict the outcome of a case with our clients, and presenting alternative dispute resolution, we can provide the most suitable legal resolution in favor of our clients. We have the ability to conclude such legal disputes in the shortest possible time and with the most suitable legal resolution.
Employment : At Erciyas, we consider that a 'preventive and protective' approach should be applied in the field of labor law. In this context, we offer a very comprehensive consultancy service in order to 'protect' our clients and 'prevent' disputes before they arise. We deal with the workplace as a whole and work in harmony with the human resources and accounting departments in particular; we revise labor contracts, workplace regulations, minutes and notices and produce solutions specific to each line of work. We aim to raise awareness to the highest level by providing employment law training to employers' representatives, supervisors and all relevant personnel.
By combining the experience gained from our clients, who have already provided employment opportunities to tens of thousands of workers in various types of businesses , we resolve labor disputes in accordance with the win-win principle with our team, which is extremely well-versed in practice and constantly develops itself.
Consumer: Erciyas litigates and co-operates mostly in the specially codified consumer law area with its nationwide operating B2C clients. Through online litigation models and experts, Erciyas could manage more than 5,000 consumer litigation cases annually in all 81 cities of Turkey at the same time.
Restructuring and debt collection: Erciyas has provided several necessary and solution-wise legal services in the collection of various receivable types since the establishment of the firm. And, since 1998, we have started to provide corporate legal services for the collection of receivables of foreign capital enterprises operating nationwide in Turkey. At the same time,  our team which includes experts in this field, have been collecting collective and ongoing receivables of national companies operating especially in finance and telecommunication areas, pioneering the industry in all cities and regions.
Thanks to our experience, we have provided the optimum legal services in determining costs, minimizing cost items for our clients in collection and insolvency of receivables and considering the amount for individual and corporate clients. In this regard, our experience in directing client cost budgets to the effective, solution wise transactions, has been considered as a reason to choose us by the prominent enterprises of our country.
With its motivated team, Erciyas reaches more than 30,000 customers and manages more than 40m TRY of bad debt per year.
Commercial, corporate and M&A: As one of the specialised areas, the firm provides legal services and consultancy, particularly consumer, contract, employment and corporate law to its international and national technology companies. Moreover, the firm offers consulting services to its German clients doing business in Turkey, wherein Erciyas is a part of a reliable law firms list of the German-Turkish Chamber of Commerce and Industry and German Embassy.
Information technology:The firm has extensive knowledge and expertise in technology and data protection law. Erciyas mainly advises on IT-related procurement, sales, before and after sales, service level agreements, as well as regulation. In recent cases, Erciyas offered top-to-toe solutions for setting up IT-related business or infrastructure, such as data centre complexes.
E-money, electronic payment systems, e-commerce: The firm advises and works with e-money and payment system companies on new regulated areas of financial technologies. Recently, Erciyas provided consultancy on official licensing of an e-money company through the Turkish Banking Regulation and Supervision Agency.
Real estate and construction: Real estate and construction contracts are widely implemented in Turkey. With its experience and expertise, Erciyas offers its clients legal solutions by rendering procurement documents, preparing requests for proposals and project-based contract drafting.
Staff Figures
Partners : 3 Senior Lawyers : 5 Lawyers : 4 Trainees and Paralegals : 12 Support Staff : 16
Languages
Turkish English German French Romanian
Memberships
International Bar Association (IBA) The Turkish-German Chamber of Industry and Commerce (TD-IHK)
Other
Other offices : Istanbul
Diversity
Diversity Statement
Coming from a vast range of different backgrounds, our lawyers and staff at Erciyas Law Firm bring rich perspectives to the job we are doing every day. Our firm hires the most skilled professionals from different age and identity groups, educational backgrounds, and life experiences. We are proud that our women colleagues make up a higher percentage of our workforce and they are active at the administrative level. We advocate equal opportunity for every individual and our work ethics is based on human rights, equity and anti-discrimination.
Started as a family firm in the 80s, then became a globally operating firm which employs 42 valuable individuals, Erciyas Law Firm welcomes every employee as a part of a big family. We work hard to determine the factors that will ensure our team members' sense of inclusion – In order to do achieve that, we prioritize effective communication and encourage our team members to be vocal about their needs. We are offering to our team members a work environment in which they are fully respected. We ensure that our employees' social and cultural rights are protected and improved.
We are strongly aware that ensuring a diverse and inclusive workplace is the key to reach excellence in every service we perform. Our firm successfully performs services for a wide range of clients from different countries and we believe that our team's well-being which is supported by the diversity and inclusion at the firm is the main reason for this.