HVG Law LLP > Amsterdam, Netherlands > Firm Profile
HVG Law LLP
Offices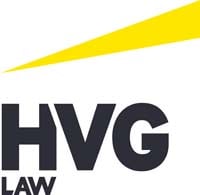 HVG Law LLP
ANTONIO VIVALDISTRAAT 150
1083 HP AMSTERDAM
Netherlands
HVG Law LLP > The Legal 500
Rankings
International business reorganisations constitute one of the central practice areas for
HVG Law LLP
, where the firm advises clients on cross-border restructurings from inception to implementation. As part of the global EY Law network, the team can leverage strong international relationships and full-service capabilities in matters such as pre- and post-deal reorganisations, seat transfers and legal entity rationalisations. The practice is jointly headed by
Frank Zandee
 and
Scarlett Snethlage
 in the Netherlands, as well as New York-based
Martijn Udo de Haes
.
Freek Lugtigheid
 specialises in planning and simplifying international corporate structures.
Practice head(s):
Frank Zandee; Martijn Udo de Haes; Scarlett Snethlage
Key clients
3M Company
Actis
Baker Hughes
Coca Cola
Core Laboratories
Dell
Enauta
EdgeConneX
Eventbrite
Flowserve
Halliburton
Honeywell
JetBrains
KBR
Mohawk
Ouster
Quaker
Sally Beauty
Thermo Fisher Scientific Inc.
Vermillion Energy
Work highlights
Advised Halliburton on a wide variety of legal matters and projects, including a legal entity rationalisation project and an optimisation and rationalization project of Halliburton's global IP structure.
Advising 3M on the carve-out and spin-off of 3M's food safety business to Neogen in 48 jurisdictions.
Advising Quaker with the integration of Houghton EMEIA entities into BPR 1 model, corporate restructurings and IP restructuring.
As part of the EY global network, HVG Law LLP's restructuring and insolvency practice is well-placed to act on cross-border mandates and counts Dutch companies, shareholders, banks, investors and creditors among its key roster of clients. The team is noted for its experience acting as insolvency administrators and trustees in bankruptcy cases, and has demonstrable expertise across the retail, life sciences, energy and real estate sectors. Robin de Wit leads the practice alongside Jan Padberg and Johan Westerhof.
Practice head(s):
Robin de Wit; Jan Padberg; Johan Westerhof
Testimonials
'The team has a unique mix of bankruptcy experience in an international environment.'
'Simply good lawyers with a practical approach.'
'This team is highly pragmatic and knowledgeable. This is also due to the cooperation with other disciplines within the organisation.'
'HVG's restructuring team is part of an international network of specialists.'
'HGV Law is uniquely placed with a strong restructuring and insolvency offering alongside the corporate law offering.'
'Good practice knowledge of Dutch insolvency and banking law.'
Key clients
Exem Energy B.V.
TravelBird
Court appointed liquidations of GFH fund and Allegretto Fund / Dutch Authority of Financial Markets
Joost Zorgt
Nortel Networks
Charles Vögele
TCN Urop SE
Stichting Legal Owner Melanion Dividend Fund
Tidal Operations Netherlands B.V.
Salon B B.V.
Work highlights
Acted as bankruptcy trustee of Travelbird, a high-tech online travel and leisure platform.
Acting as bankruptcy trustee in an expansive real estate bankruptcy with approximately 40 projects in eight different countries, successfully selling most of the aforementioned projects, in close cooperation with the financing banks.
The 'strong and tight-knit team' at HVG Law LLP is well-placed to leverage its strategic alliance with EY Law when advising on M&A transactions, joint ventures, and due diligence mandates. In the firm's Rotterdam office, Sijmen de Lange has demonstrable experience acting on acquisitions and divestments, while Eindhoven-based Susan ten Haaf is noted for her expertise across the agri-food, retail, technology and construction sectors. Lange and Haaf lead the practice alongside Matthijs Driedonks, who handles cross-border M&A. Caspar van der Winden left in October 2021. Chaggai Kon joined from De Brauw Blackstone Westbroek in July 2022.
Practice head(s):
Sijmen de Lange; Matthijs Driedonks; Susan ten Haaf
Other key lawyers:
Hendrik-Jan Bleijerveld; Sandra van Loon; Bart Wolters; Merel Zwankhuizen; Chaggai Kon
Testimonials
'Strong and tight-knit team, always available, solution-oriented, strong network and a proactive attitude. Strong commitment towards clients.'
'Knowledgeable yet very practical approach.'
'Strong comprehensive and experienced team.'
'Pleasant personalities with granular analysis. Good and creative negotiation skills.'
'Specialised M&A team.'
'Strong team that works together and is always helpful.'
Key clients
De Jong Packaging Group
REMONDIS Nederland
Samskip Group
EyeCare Groep
Cooperatie PLUS UA/Coop Subholding
Instabox
House of Performance
BACU
Isah Software
Oy Duell Bike-Center – IGM
Milestone Group B.V.
Agro-Polen B.V.
Eurofins EAG Materials and Engineering Science
Urban Mining Corp
Delta Logistiek
Odin Groep
Eurofins Environment Testing
Oy Duell Bike-Center- Techno Motor
Protix
Deutz Netherlands B.V.
Eurofins Medical Independence
P.A. van der Kooij
Pirtek
Nelemans Groep
Caspar de Haan B.V.
Hennes & Mauritz
KFC
Red Company
Braskem
Work highlights
Advised eight separate optician retail chains and management teams on simultaneous merger and (re)investment with EMK Capital forming Eyecare Group.
Advised Remondis and Umincorp in various individual acquisitions and joint ventures relating to recycling activities.
Advised Instabox (company backed by EQT Ventures) on successful buy-and-built acquisitions of Red Je Pakketje.
HVG Law LLP
specialises in non-bankruptcy related restructuring matters as well as corporate and commercial disputes. Dispute resolution team head
George Driessen
represents clients across diverse industries encompassing the energy, healthcare, construction, retail and sports sectors.
Key clients
Bond voor Belastingbetalers (Dutch Tax Payers Alliance)
RGF Staffing
Protix
Coöperatieve Nederlandse Bloembollencentrale
Q-Park
Dutch Medical Group
I3D.net
Capricorn Capital Group
VCSW
Founding shareholder of Imkerij De Traay
Kenda Health
Founding shareholder of Priogen Energy
Ropapharm International
Translink
Founding shareholder of PAIX Holding
Founding shareholder of Vedder & Vedder
Nedri Spanstaal
Founding shareholder of Agrifac and BB Leap
Work highlights
Representing Dutch Tax Payers Alliance in a collective claim against The Netherlands before the ECHR for effective remedy against disproportionate tax measures.
Represented one of the founding shareholders of Priogen Energy in a dispute against a fellow founding shareholder and CEO, Enerfund, relating to the subsequent carve-out of the minority shareholder and capital acquisition through private equity before the Enterprise Chamber.
Represented the investor and founding shareholder (Subliem B.V.) of Vedder & Vedder in a dispute against his co-shareholders before the Enterprise Chamber of the Amsterdam Court of Appeal.
Saskia Vermeer-De Jongh
,
HVG Law LLP
has a niche specialism in advising governing bodies in Dutch sport on data protection and privacy compliance and litigation strategies following investigations by the Dutch DPA.
Diversity/Community
Improving our impact on the environment
Responsible and sustainable entrepreneurship is inherent to our standards and the manner in which we do business. This enables us to be of added value, in the long term, to our employees, clients and society in general, as well as the environment we form part of. We channel our efforts in the field of social responsibility in the following core areas.
Community
We, as a responsible employer, encourage our people to get involved in social organisations, because we can contribute with our most valuable asset, knowledge. We do this among other things by means of our sponsorship of Pro Bono Connect. Through Pro Bono Connect we offer free legal advice and assistance to a broad group of social organisations (NGOs) that support the common interest of human rights.
Environment
A healthy environment is important to us and to our organisation. We have established a number of initiatives within our company to improve our impact on the environment. This has resulted in a policy that is focused on, amongst others, the reduction of energy and paper usage and the purchase of environmentally-friendly products; we encourage the use of electric cars and we have implemented an ecologically responsible travel policy for all employees.
People
HVG Law offers its employees every possible opportunity to develop, to grow and to be successful. We have, for example, integrated social responsibility in our training courses through the HVG Law School. By doing this, our employees acquire points of reference that help them to develop into competent and socially skilled individuals in society.
International Capabilities
International
HVG Law is part of the global EY Law network, currently with more than 3,500 professionals, 2,400 legal advisors and 1,100 professionals for managed services who are active in more than 133 offices in 84 countries.
We work in all areas of law and all sectors that are relevant to the business community: directors, shareholders and public authorities; we know your business as well as your market.
With offices in New York, Chicago and San Jose (Donahue & Partners LLP in the US), we are able to offer our national and international clients solutions for their legal issues.