KLC Law Firm > Athens, Greece > Firm Profile
KLC Law Firm
Offices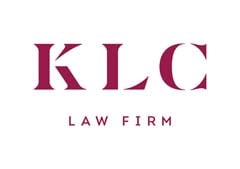 KLC Law Firm
10, KAPSALI STREET
106 74 ATHENS
Greece
KLC Law Firm > The Legal 500
Rankings
Described by clients as '
the go-to firm in Athens
',
KLC Law Firm
 has a strong reputation when it comes to domestic commercial and civil litigation; the team's expertise also extends to high-profile arbitration, including both domestic and cross-border proceedings. In addition, the practice assists clients with pre-trial advice and associated risk assessment and out-of-court settlements. Recent highlights include its representation of Adidas Hellas in proceedings relating to the termination of a commercial agreement. The practice is jointly led by
Aristides Chiotellis
, managing partner and '
impressive litigator
' 
Panagiotis Tzioumas
,
Vassilis Voutsakis
,
Alexandros Tsirigos
 and
Theodore Loukopoulos
.
Practice head(s):
Aristides Chiotellis; Panagiotis Tzioumas; Vassilis Voutsakis; Alexandros Tsirigos; Theodoros Loukopoulos
Other key lawyers:
Katerina Koutifari; Xanthi Gousta; Vasia Loukopoulou; John-Alexandros Farhount
Testimonials
'A full-service law firm with great response times, great expertise, in-depth knowledge of the client's needs and reasonable billing practices. They always keep in touch.'
'Panagiotis Tzioumas is a highly qualified legal professional and an exceptional people manager; he is client focused, always responsive and hands-on, and gives excellent strategic advice where required. Katerina Koutifari is a highly skilled professional and an experienced court lawyer, who is detail oriented, an expert in commercial and real estate disputes, and always supportive and responsive.'
'KLC Law Firm has a dedicated and well-integrated team in the dispute resolution practice, who work very well together with other sector-specific practices of the firm.'
'Their expertise, knowledge, efficacy and professionalism make them a standout in the Greek dispute resolution market. KLC Law Firm is more than a legal adviser to our company.'
'Aristides Chiotellis has a particular ability to propose feasible solutions to the most complicated problems in various areas of law, on top of his unparalleled technical knowledge and expertise in civil and commercial law matters.'
'Vassilis Voutsakis is a remarkably acute and experienced administrative law counsel and litigator and has extensive experience and knowledge of Greek administrative law and practices.'
'The go-to firm in Athens. They are highly professional and very experienced.'
'Panagiotis Tzioumas is one of the most impressive litigators I have come across in Greece. He works hard and is very dedicated, always knowledgeable about the file and quick on his feet.'
Key clients
THYSSENKRUPP GROUP
HELLENIC SHIPYARDS S.A.
ADIDAS HELLAS S.A.
GENERAL NATIONAL MARITIME AND TRANSPORTATION COMPANY
HALIVOURGIKI S.A.
HELLENIC GAMING COMMISSION
VIVARTIA GROUP
PAPAGIANNIS FAMILY
ΤΟΒΙΙ GROUP
Work highlights
Acted for entities of ThyssenKrupp Group in a €6bn ICC arbitration relating to the submarine procurement programme of the Hellenic Navy.
Acted for Halivourgiki SA in a high-profile ICC arbitration against PPC SA arising from a joint venture and shareholders' agreement for the development of a power plant in Greece.
Acted for Adidas Hellas SA in proceedings for the recovery of outstanding trade receivables in excess of €40m owed by its former master retail franchisee and its beneficial owners.
KLC Law Firm
's '
reputable
' team is well versed in M&A transactions and restructurings, as well as advising on day-to-day corporate issues. At the forefront of its services are matters in the energy, hospitality and pharmaceuticals sectors. Founding partner
Kostas Loukopoulos
 heads the team and has extensive experience in M&A, privatisations and takeovers. Other notable contacts include 
Peggy Zacharopoulou
, who handles corporate transactions and litigation.
Testimonials
'A reputable firm that is client orientated, with good communication and collaboration, robust knowledge of the legal sector and transparency in its dealings.'
'Prompt communication and collaboration is what makes the difference between this law firm and their competitors.' 
'The strong points of KLC that are most worth mentioning are the ability to provide co-ordinated services on all the aspects of the transaction, and the unique combination of technical excellence and in-depth knowledge of the local market and competitive environment.'
'The strength of the team is its realistic approach to the matters at hand combined with attention to detail.'
'Theodore Loukopoulos exhibits great professionalism, dedication to the client's goals and hard work. He strives to be pragmatic while protecting the client's interests.'
'Alexandros Tsirigos is knowledgeable and professional.'
'We have worked with Alexandros Tsirigos and Xenofon Papayannis. What we have appreciated most is their ability to combine the delivery of the highest-quality services, in terms of technical excellence, promptness and efficiency, with an approach that is always attentive and client focused. It is also worth adding that they are also really nice people who know how to create a good and co-operative working climate.'
'The team is composed of highly experienced, talented and entirely focused experts with distinct backgrounds who have local expertise and international business experience. The correspondence was immediate and precise, with constant feedback and adjustments.'
Key clients
NATIONAL ENERGY GROUP
FIRST SENTIER INVESTORS
EDISON SPA
PAPATHEOCHARIS GROUP OF COMPANIES
PIERALISI GROUP OF COMPANIES
BOFROST* ITALIA SpA – BOFROST* HELLAS SA
PHAROS GROUP
SRH MARINE ELECTRONICS S.A.
IOANNA LASKARIS
BODUM GROUP
MAYOR HOSPITALITY MANAGEMENT SA
ERDA TERRA SA
Work highlights
Advised National Energy Group on all its investment activities in renewables in Greece, including the acquisition, development, construction and financing of a 275MW cluster of solar plants and the acquisition and refinancing of a 70MW portfolio of operating wind and solar plants.
Advised First Sentier Investors on its participation in a tender launched by the Greek privatisation agency, the Hellenic Republic Asset Development Fund, for the sale of a 100% stake in DEPA Infrastructure.
Advised BODUM Group on various compliance issues and drafted the relevant terms and conditions intended to be used in the planned launch of its online shop in Greece.
KLC Law Firm
is trusted with an array of landmark assignments, assisting clients with significant energy projects and transactions. Recent work included acting as the legal adviser to First State Investment fund, which was shortlisted to the second stage of the international bidding process in relation to the electricity distribution grid operator DEDDIE. In addition, it is also advising Qatar Petroleum on the divestment of its stake in Heron II, operating a 420MW Greek gas fired power plant.
Alexandros Tsirigos
and
Vassilis Karayiannis
jointly lead the practice.
Practice head(s):
Alexandros Tsirigos; Vassilis Karagiannis
Testimonials
'KLC is a strong legal team who are committed to the clients. KLC's legal advice was practical and efficient, and helped us go forward faster.'
'Alexandros Tsirigos has a talent in finding solutions for both parties and never proposes methods and tactics that makes things difficult.'
'The team is an expert in the energy law. Always very helpful and attentive.'
'They are solution oriented.'
'This is a team that is highly responsive and takes a solution oriented approach towards complex legal issues. Their key advantage is their willingness to think outside of the box and adjust the processes to provide tailor made advice that meets business requirements.'
'Very good knowledge of the Greek market – The team is responsive with quick answers – Very good drafting skills for highly structured transactions – Pro-activity.'
'The energy sector constantly changes and is important to have a law firm that is updated and has deep knowledge. The team of KLC is highly capable to understand the challenges and consult effectively.'
Key clients
FIRST SENTIER INVESTORS (DEDDIE)
EDISON/HELPE CONSORTIUM (DEPA COMMERCIAL)
FIRST STATE INVESTMENTS (DEPA INFRASTRUCTURE)
NATIONAL ENERGY
SHANGHAI ELECTRIC (SEC) / SUNEL CONSORTIUM
SHANGHAI ELECTRIC CORPORATION (SEC)
IGI POSEIDON S.A.
A-ILIOS GROUP (ENIPEAS)
EDISON INTERNATIONAL SPA
HALYVOURGIKI S.A.
QATAR PETROLEUM GROUP
ELDORADO GOLD / HELLAS GOLD
AXPO GROUP
IB VOGT
TERNA – RETE (TERNA SPA)
POWER CAPITAL
SUNEL
ADAENCO
IDEA CONSULTANTS
ENERGO PRO
Work highlights
Advised First Sentier Investors on the international bidding process for the sale of a 49% stake in the local electricity distribution grid operator (DEDDIE), currently 100% owned by the state-controlled Public Power Corporation.
Advised consortium of Shanghai Electric Corporation (Hong Kong) and Sunel group participating in two international public tenders launched by PPC Renewables to build a 200MW solar park and a 50MW solar park in Greece at approximately €138.5m.
Advised Edison in its participation in consortium with HELPE in the international tender conducted by the Hellenic Republic Assets Development Fund (HRADF) for the privatization of DEPA Commercial.
At 
KLC Law Firm
, a cornerstone of the work involves representing clients in proceedings before the Hellenic Competition Commission over allegedly anticompetitive conduct; in a recent highlight, it successfully acted for multinational construction company Vinci Construction Grands Projects in a landmark cartel case. In addition, the firm advises other clients on the competition aspects of concentrations, privatisations and private projects. 
Vassilis Karagiannis
leads the practice.
Testimonials
'We appreciate that in each project the team appointed consists of experts in the relevant legal field, as well as sector oriented professionals, something which is pretty unique in Greece.'
'We would like to strongly recommend Dr. Vassilis Karagiannis. Dr. Karagiannis has a vast background and an extensive experience as competition law practitioner. He knows how to focus on the critical aspects of the cases he handles and has perfect command. He is extremely meticulous and methodological.'
'Flexibility and very good knowledge of their business tasks.'
'KLC Law Firm is an outstanding law firm in relation to EU and competition practice. The EU and Competition team has an outstanding experience in this practice and provides suitable and creative solutions.'
'Dr. Vassilis Karagiannis is talented and a valued business partner. He is pragmatic and provides well considered advice to clients. He is the go-to lawyer for complex competition issues.'
Key clients
Hellenic Republic Asset Development Fund (HRADF)
PCS Hellas SA
Halyvourgiki S.A.
Edison Group
National Commission for Gambling (EEEP)
Specifar SA
Ioannis Stasinopoulos
National Energy Holdings Limited
First State Investments FSI
Excelya
KLC Law Firm
acts for clients from a multitude of industries, such as healthcare, fashion, consumer goods, technology and media. Its expertise extends across the '
whole spectrum
' of IP matters, including copyrights, domain names, registration, industrial designs and trademarks. Recent work included assisting Firtech with IP matters involving both the licensing and supply of contracts in the USA and Greece.
Theodore Loukopoulos
heads up the practice.
Other key lawyers:
Aristides Chiotellis; Katerina Koutifari; Theoni Fotopoulou
Testimonials
'Honest, clear, pragmatic with very reasonable charges.'
'The team is responsive and eager to assist no matter how tight the deadline may be.'
'The approach of the individuals is the same with the overall approach of the team. They are practical and client-oriented.'
'Experienced with strong capabilities in pharma IP matters. KLC delivered favourable results in demanding and challenging IP litigation cases in Greece. KLC has an international flair that facilitates cooperation with out-of-country in house IP and vertical stakeholders.'
'Partner Theodore Loukopoulos has demonstrated acumen and a hands-on attitude in a number of challenging patent litigation cases. Very competent in coordinating cooperation between in-house attorneys, experts and external counsel in complex IP disputes.'
Key clients
GENEPHARM SA
AENORASIS SA
GI ANSO 4X4
Immatics Biotechnologies GmbH
Medical Pharmaquality SA
Verisfield
Firtech SA
Tsabassis SA
Giannis Kouroudis
Prota to Paidi
NOVA LUCE SA
Ermionida SA
Hasbro Inc
Demo
Peace and Chaos
In Love [Georga Tsakla – Cool Lab]
Work highlights
Advised Tsabassis SA on building a global trade mark portfolio aiming to increase brand strength and minimize relevant costs.
Represented VERISFIELD in a dispute related to patent invalidity.
Represented NOVA LUCE AS in a dispute related to design infringement before civil courts.
KLC Law Firm
has a growing transactional practice, handling mandates for international and local financial institutions, corporate borrowers and rating agencies. In addition, the team draws on the firm's disputes, energy, hospitality and other departments to offer further services to clients. '
Excellent
' managing partner 
Panagiotis Tzioumas
leads the team, and is noted for his extensive experience in project finance, debt restructuring, NPL transactions and the implementation of EU financial instruments.
Other key lawyers:
Arianna Chatzimarkou; Panagiotis Krystallis
Testimonials
'Vey knowledgeable and competent professionals with a practical approach to resolving commercial and legal issues.'
'An efficient and hardworking team of transactional lawyers, providing proper and accurate legal advice and well-articulated deliverables.'
'Panagiotis Tzioumas has an understanding of complicated global legal issues and is in a position to identify the material aspects of a matter and recommend the best available course of action. Panagiotis Krystallis is always responsive and diligent. Arianna Chatzimarkou is a young and dynamic member of the team.'
'Well prepared and come up with innovative proposals during negotiations with financial institutions. Very good approach to counterparties' legal advisers and ready to lead negotiations while also being very capable of dealing with delicate issues.'
'Arianna Chatzimarkou is very professional and calm and always very well prepared. She knows her stuff and plays a great role in supporting Panagiotis Tzioumas during negotiations. She has excellent drafting skills.'
'Panagiotis Tzioumas makes himself available at short notice in urgent cases. He is an excellent lawyer, combining high-quality legal skills, business acumen and negotiating skills, and ensures the quality of his team's deliverables.'
'Arianna Chatzimarkou is an excellent young lawyer, providing accurate and reliable legal advice.'
'What is useful for us, as clients, is that the firm works through small teams of two or three lawyers, which results in all team members being up to date with developments on the case, irrespective of their core competencies. This also caters for immediacy in response and a proper flow of feedback between the firm and the client.'
Key clients
European Investment Bank (EIB)
Hellenic Financial Stability Fund (HFSF)
DBRS Morningstar
National Energy Holdings Limited
Ministry of Finance – Recovery and Resilience Fund
Grivalia Hospitality SA
Work highlights
Advising the European Investment Bank in relation to the implementation of EU financial instruments in Greece and Cyprus, including the Greek law aspects of the European Commission's temporary framework for state aid measures to support the economy during the Covid-19 pandemic.
Advised the Greek Ministry of Finance and the Recovery and Resilience Facility Agency on the statutory and contractual framework for the channeling of RRF funds to eligible projects and investments through commercial banks by way of loan facilities and the procurement of co-financing from private sources.
Advised DBRS Morningstar on Greek law matters relating to the rating of 15 NPL-backed securitisation transactions launched by local systemic banks.
KLC Law Firm
is a '
pioneer in the provision of legal services in the privatisation sector
', according to one of its clients. It acts for First State Investments, Attiko metro and Hellenic Republic Asset Development Fund, among others.
Xenofon Papayiannis
,
Vassilis Papayiannis
and
Alexandros Tsirigos
jointly lead the practice, combining their experience as legal counsellors before the Independent Power Transmission Operator, Hellenic Gaming Commission and PPC Renewables.
Practice head(s):
Xenofon Papayiannis; Vassilis Voutsakis; Alexandros Tsirigos
Key clients
HELLENIC GAMING COMMISSION
FIRST STATE INVESTMENTS
EDISON INTERNATIONAL HOLDING N.V / EDISON SA
HELLENIC REPUBLIC ASSET DEVELOPMENT FUND (HRADF)
ATTIKO METRO SA
KLC Law Firm
is highly active in a broad cross-section of real estate investment transactions and construction projects.
Theodora Xythali
and
Ioanna Lazaridou
jointly lead the team, which is experienced in matters involving wind parks, logistics centres, commercial and industrial premises, offices, residential buildings and tourist settlements, among various others. It is increasingly active in the hospitality sector, where the work includes developments of luxury hotel complexes. In addition to undertaking non-contentious work, the firm also acts for clients in disputes.
Practice head(s):
Theodora Xythali; Ioanna Lazaridou
Other key lawyers:
Kostas Kotoulas; Andreas Abatis; Marina Pantalou
Testimonials
'This is a team that can be adaptive to customer needs whilst keeping the high level of services.'
'Kosta Kotoulas has a solid foundation of real estate with an eye to detail and the skill to present the information in a business friendly way. Typical of the law firm, he is also willing to consider innovative approaches to address complex issues.'
'Nice team, dedicated and professional.'
Key clients
GRIVALIA HOSPITALITY
HELLENIC REPUBLIC ASSET DEVELOPMENT FUND (HRADF) PRIVATIZATION OF REGIONAL PORTS
SHANGHAI ELECTRIC CORPORATION
HELLENIC REPUBLIC ASSET DEVELOPMENT FUND (HRADF) E-AUCTION
IB VOGT
PASARGADAE INC
GQS
MIKE SERVENT
GAP
PAPATHEOCHARIS GROUP
HELLENIC ELECTRICITY DISTRIBUTION NETWORK OPERATOR
KOURTIDIS
KLC Law Firm
 handles tax matters for clients from a range of industries, including manufacturing, pharmaceuticals, agriculture and construction. Notable work included its representation of Adidas before the Greek Administrative Courts and the Supreme Court in relation to custom penalties due arising from inaccurate customs declarations.
Xenofon Papayiannis
leads the practice.
Testimonials
'Set quality standards for the expected outcome of their work. Focuses on the achievement of results acting with integrity and a strong sense of responsibility.'
'The team I worked with showed full availability and provided answers promptly as requested.'
'The straightforward approach to solve the issue at stake was very appreciated. The people I worked with were very kind.'
'Highly responsive, available and engaged. Exceptional quality of work.'
'They are dedicated to the goal and demonstrate attention to detail.'
'Dora Kantartzi; responsive and gave clear and pragmatic advice in a very niche area.'
'KLC has an experienced and qualified team of tax experts. They have profound knowledge in their field and they inspire trust.'
'The members of KLC law Firm's Tax team are always available, well-informed, organized, easy to talk to, sincere and very qualified. I have collaborated with Mr. Xenofon Papayiannis and Mrs Dora Kantartzi. They are both exceptional. We have collaborated for tax advice and tax litigation and I was very satisfied with the services received.'
Key clients
EGIS
ATHENS INTERNATIONAL AIRPORT
MÉDECINS SANS FRONTIÈRES
SIMMONS & SIMMONS LLP
SPECIFAR /TEVA HELLAS S.A.
PIPELIFE HELLAS S.A.
PYRAMIS
ADIDAS S.A.
NATIONAL ENERGY
CMS
STICHTING BOOTVLUCHTELING
Work highlights
Advised EGIS S.A. on all tax implications related to the potential provision of technical advisor services by EGIS S.A. to Attiko Metro S.A.
Advised AIA on various day-to-day issues and represented AIA before the Supreme Court in litigation against the Greek Tax Authority regarding the assessment of a special solidarity contribution amounting to €23m.
Represented Specifar/TEVA Hellas S.A. before the Supreme Court and, in parallel, before the Greek tax authorities in relation to its dispute with the Greek tax authorities regarding corporate tax and penalties assessment.
KLC Law Firm >
Firm Profile
The firm: Founded in 2000, KLC Law Firm is a modern corporate formation and originates from the merger of three well-established traditional law firms. Today, it is one of the top five law firms in Greece, with solid experience and in-depth expertise in all fields of practice. KLC's name is linked with many landmark business deals and litigations in Greece and abroad. Apart from the multiple collaborations and connections with all major Magic and Silver Circle law firms, KLC has established and maintains close cooperation ties with top-calibre law firms and offices in and outside Europe.
Areas of practice
Banking/finance/capital markets: KLC has extensive experience in international loans and financing of investors, as well as in loan portfolios and branches transfer deals, regulatory issues, innovative investment and financial products, corporate finance plans, consumer credit and sovereign debt issues.
Corporate law/M&As: KLC provides legal advice on all corporate law issues regarding the establishment, operation, dissolution and restructuring of legal entities. In addition, KLC has vast experience and in-depth expertise in the M&A sector and provides full legal support, whether at the buying or selling side, including identifying the optimum deal structure, organising and preparing the legal due diligence and drafting related reports, drafting and negotiating the transaction documents and monitoring the closing of the transaction.
Dispute resolution: the dispute resolution practice of KLC equally comprises of pre-trial advice, advocacy and associated risk assessment, out-of-court settlement and representation before arbitral tribunals and courts at all levels.
Employment: KLC provides full legal support on all matters relating to the outset, operation and termination of labour relations at an advisory level, as well as on legal representation in national and European courts, at both an individual and collective level.
Energy: KLC's strong experience spans across all segments of the energy industry and extends to a full range of activities from licensing and execution of agreements to dispute resolution; energy legislation and negotiations with energy companies.
EU law, competition: KLC advises clients in all aspects of competition law, ex ante and ex post, and has extensive experience in handling relevant cases before the national authorities, the national courts and the European Commission and European Courts.
Intellectual property law: KLC provides services which cover the whole spectrum of IP law, namely trademarks, patents, industrial designs and utility models registrations at a national, European and international level, drafting/negotiating contracts and licensing agreements, as well as handling of litigation in relation to infringement of IP rights.
Privatisations: KLC possesses valuable know-how in all types of privatisations in various sectors of the Greek economy and is able to provide top quality legal support in the course of multi-party negotiations and suggest feasible, mutually beneficial and original solutions on complex legal issues by applying out-of-the-box methods.
Real estate/construction: KLC possesses the necessary skills and know-how to provide all encompassing legal support to its clients in every step of pursuing an investment in real estate property, whether contained in a town/city plan or not.
Tax: KLC provides tax advice in every sphere of business activity, on VAT, customs, excise legislation and on income and inheritance taxation.
Telecommunications/post offices: KLC has extensive experience on issues of Greek and European legislation in telecommunications including electronic communication, data protection and security of telecommunications infrastructure ensuring confidentiality, and free competition in the area of telecommunications.
Main Contacts
| Department | Name | Email | Telephone |
| --- | --- | --- | --- |
| Banking/finance/capital markets | Panagiotis Tzioumas | | |
| Banking/finance/capital markets | Georgia Mathiopoulou | | |
| Dispute resolution | Panagiotis Tzioumas | | |
| Dispute resolution | Katerina Koutifari | | |
| Dispute resolution | Kostas Loukopoulos | | |
| Energy | Alexandros Tsirigos | | |
| Intellectual property | Prof Dr Aristides P Chiotellis | | |
| Intellectual property | Theodore Loukopoulos | | |
| Real estate and construction | Theodora Xythali | | |
| Real estate and construction | Katerina Loukopoulou | | |
| Real estate and construction | Alexandros Tsirigos | | |
| Corporate law/restructuring/M&A | Kostas Loukopoulos | | |
| Corporate law/restructuring/M&A | Peggy Zacharopoulou | | |
| Employment | Stavros Andriopoulos | | |
| EU law/competition | Vassilis Karagiannis | | |
| Privatisations | Peggy Zacharopoulou | | |
| Tax | Xenofon Papayiannis | | |
| TMT | Prof Vassilis Voutsakis | | |
Staff Figures
Number of lawyers : 48
Languages
English French German Greek Italian