Firm Profile > Andersen Legal - Pistiolis - Triantafyllos & Associates Law Firm > Athens, Greece
Andersen Legal - Pistiolis - Triantafyllos & Associates Law Firm
Offices

Andersen Legal - Pistiolis - Triantafyllos & Associates Law Firm
103 VAS SOFIAS AVENUE
115 21 ATHENS
Greece
Andersen Legal - Pistiolis - Triantafyllos & Associates Law Firm > The Legal 500
Rankings
Andersen Legal - Pistiolis - Triantafyllos & Associates Law Firm >
Firm Profile
The firm:  Andersen Legal in Greece (Pistiolis – Triantafyllos & Associates law firm) is based in Athens, with in-depth, genuine and proven expertise in certain areas of law and specific industry sectors. The firm is full member of Andersen Global.
Areas of practice: The firm specialises in the following practices:
Employment: the practice focuses on both the public and private sector, and provides comprehensive services in three areas: preparation of the right documentation; advice on individual issues and disputes; and representation at tribunals and courts. The firm prepares all types of terms and conditions of employment, contracts and service agreements, as well as employment procedures and company handbooks which reflect the particular requirements of clients. It advises on wide-ranging employment issues relating to large-scale restructurings, mergers and acquisitions, redundancies, business transfers and collective disputes.
Telecoms, media and technology (TMT): the TMT practice is built upon a strong regulatory/competition, transactional and litigation foundation. The firm has both substantial industry and government experience and, due to its in-depth regulatory/competition law expertise, it advises government, national regulatory authorities and market players on every aspect of the electronic communications sector.
Commercial and corporate law: the practice advises on a wide variety of commercial agreements and all aspects of trading law. It also serves as general counsel for corporations, representing them in all aspects of their corporate life – from the original establishment of the enterprise through all aspects of its evolution and operation. The practice is also active in corporate transactions – mergers, acquisitions and joint ventures, as well as change of control transactions.
Real estate and construction: the practice provides legal advice on all aspects of construction and engineering law from the beginning of a project through its completion. It advises real estate funds, project developers, major construction companies, industrial enterprises and their real estate subsidiaries, local authorities, enterprises from the trade sector and leisure industry, hotel enterprises, consultancy firms and awarded projects for institutional private and public investors.
Antitrust, competition and regulatory: the practice provides a high level of services with competition law-compliant solutions which are creative, innovative and business-oriented. The firm advises on all relevant areas of national and EU competition law (antitrust, merger control and state aid). The practice focuses on antitrust investigations, both regarding prohibited collusion and abuse of dominance. One of the practice's core characteristics is its efficient pre-emptive approach in carrying out antitrust audits, developing compliance programme and training and assisting in the implementation.
Tax law: the firm provides tax consultancy services to its clients on the full range of local Greek tax law, such as corporate taxation, M&As and tax restructurings, VAT and indirect taxes, tax litigation and administrative representation in tax disputes. Furthermore, the firm's tax law practice has an extensive experience in a vast variety of international and EU tax law issues.
Litigation: Greek regulators have become increasingly aggressive in their enforcement of alleged transgressions committed by businesses in transactions or during the course of day-to-day operations. The practice is noted for its effective compliance, avoidance of regulatory intervention and nullification of potential disputes which are critical for any company with Greek operations. The litigators of the practice evaluate cases at the earliest stage to determine if litigation can be avoided. The firm's litigation expertise includes, antitrust and competition litigation, arbitration, banking and finance litigation, civil law litigation, corporate and commercial litigation, cross-border litigation, employment litigation and dispute resolution, environment, health and safety, construction and real estate litigation and dispute resolution, insurance litigation, intellectual property litigation, TMT litigation and dispute resolution, tax controversy and dispute resolution.
Main Contacts
| Department | Name | Email | Telephone |
| --- | --- | --- | --- |
| Employment | Anastassios Triantafyllos | | |
| Telecoms, media and technology (TMT) | Theodore Pistiolis | | |
| Telecoms, media and technology (TMT) | Themistoklis Giannakopoulos | | |
| Commercial and corporate | Theodore Pistiolis | | |
| Litigation | Elena Chatzaki | | |
| Real estate and construction | Vanita Kiriakouli | | |
| Antitrust, competition and regulatory | Themistoklis Giannakopoulos | | |
| Tax | Martha Papasotiriou | | |
| Employment | Paraskevas Zourntos | | |
| Banking, Finance & Capital Markets | Katerina SImopoulou | | |
Lawyer Profiles
| Photo | Name | Position | Profile |
| --- | --- | --- | --- |
| | Mrs Evgenia Apostolopoulou | Associate | View Profile |
| | Mrs Elena Chatzaki | Elena is a member of Athens Bar Association since 2000. By practicing… | View Profile |
| | Mr Themis Giannakopoulos | Dr. Giannakopoulos heads the TMT, Antitrust / Competition and Regulatory Practice. He… | View Profile |
| | Mrs Dimitra Gkanatsiou | Dimitra is Head of Corporate & Commercial practice, due to her extensive experience to corporate… | View Profile |
| | Mrs Dimitra Gkavogiannaki | Dimitra is focused on banking and civil law. | View Profile |
| | Mrs Georgia Gkliaou | Associate | View Profile |
| | Mrs Filitsa Glymi | Filitsa's areas of interest include civil, commercial and criminal law. Her experience… | View Profile |
| | Mrs Katia Gritzapi | Associate | View Profile |
| | Mrs Olga Kalpakidi | Associate | View Profile |
| | Mrs Smaragda Karkala | Associate | View Profile |
| | Mrs Vanita Kiriakouli | Partner and Head of Construction, Real Estate & Land Development Law Practice.… | View Profile |
| | Mrs Sofia Kokkinara | Sofia's main areas of expertise include corporate employment and labour law. She… | View Profile |
| | Mrs Kleio Kondi | Kleio works as Associate in our firm. Kleio's main areas of expertise include… | View Profile |
| | Mr Simeon Kretsis | Symeon specialises in Public Law, Telecommunications Law and Data Protection Law. | View Profile |
| | Mrs Virginia Kyriakopoulou | Associate | View Profile |
| | Mrs Ioanna Legaki | Supervising Associate | View Profile |
| | Mrs Giouli Menti | Giouli's main areas of expertise include corporate employment and labour law. She… | View Profile |
| | Mrs Anastasia Mpouloukou | Anastasia was previously with the firm from 2007-2013 and has returned to… | View Profile |
| | Mrs Evaggelia Mprinia | Evaggelia is primarily focusing on banking an commercial /corporate law. Her main… | View Profile |
| | Mrs Theodora Oikonomopoulou | Theodora's main areas of expertise include criminal law, legitimate research and drafting… | View Profile |
| | Mrs Martha Papasotiriou | Martha's main object is corporate tax issues, focusing on tax planning, interpretation… | View Profile |
| | Mrs Elena Pappa | Associate | View Profile |
| | Mr Theodore Pistiolis | Managing Partner and Head of Corporate & Commercial Law Practice, Telecoms, media… | View Profile |
| | Mr Tassos Repakis | Of Counsel | View Profile |
| | Mrs Katerina Simopoulou | Partner | View Profile |
| | Mrs Olga Stamati | Associate | View Profile |
| | Mr Anastassios Triantafyllos | Managing Partner and Head of Corporate Employment & Labor law Practice. His… | View Profile |
| | Mrs Pinelopi Tripotseri | Associate | View Profile |
| | Mrs Adriani Tzamarou | Trainee | View Profile |
| | Mrs Margarita Vardounioti | Associate | View Profile |
| | Mrs Alkisti Zafeirakou | Maria-Alkisti's practice is primarily concerned with administrative and public law issues having… | View Profile |
| | Mr Nicholas Zelios | Nicholas's main areas of expertise include Data Protection (GDPR Compliance), Banking &… | View Profile |
| | Mr Paraskevas Zourntos | He is a Senior Associate and his practice includes commercial and corporate… | View Profile |
Staff Figures
Number of lawyers : 33
Languages
English Greek
Memberships
European Employment Lawyers Association International Bar Association
International Capabilities
Andersen Legal is a member firm of Andersen Global; an international organization offering professional business services with more than 7,000 professionals worldwide, over 1,000 global partners, and a presence in 263 locations worldwide.
Andersen Legal is a game changer. We are creative and passionate to deliver results and to help our clients thrive in an ever-changing, complex world. We are always thinking outside the box, always thinking globally.
Our mission is to follow your business wherever it is. We keep investing in our people, information and technology to ensure that our clients are always receiving the best possible service.
The international presence of Andersen Global ensures that client service and business solutions are coordinated seamlessly between service lines and locations to ensure clients receive best‐in‐class, comprehensive solutions.
Our extensive global presence combined with local expertise allows us to provide you with independent and objective advice to ensure you achieve your goal – no matter where you are in the world.
Being part of this network makes us a valuable partner you can count on. We talk your language.
Our growth is a byproduct of the outstanding client service delivered by our people, the best professionals in the industry. Our professionals all over the world share a common background and vision and are selected based on quality, like-mindedness, and commitment to client service.
Doing Business In
Greece
Greece lies in South-Eastern Europe covering an area of 130,000km2 with a population of 11 million. It borders Turkey, Bulgaria, Albania and the Former Yugoslavian Republic of Macedonia and has close trade links with Italy and Cyprus (the latter a particularly close trading partner due not only to geography but also the shared historical and cultural links between the two countries).
Greece is a full member of the EU, the Eurozone, the OECD and NATO. The country has a Mediterranean climate with temperatures ranging from 5C0-20C0 during winter and from 25C0-35C0 during the summer.
Greek is the official language but English is widely spoken and, as in other jurisdictions, the most common lingua franca of doing business.
LIVING IN GREECE
Citizens of EU member-states which have ratified the Schengen treaty are free to move, live and work in Greece (subject to minimal requirements).
Nationals from non-EU countries must obtain an entry visa before arriving in Greece and a residence permit if they are also seeking employment.
Working days are Monday to Friday. Public sector buildings and banks are open from 08:00 to 14.30 while private sector businesses tend to work lengthier hours. The cost of living is just below the European Union average. In recent years opportunities for buying and renting high quality housing have increased. There are many English-speaking private schools for children of foreign parents alongside the normal free state schools.
Greece's highly developed infrastructure (road networks, airports, ports, energy and telecommunication networks) is comparable (and, arguably in some instances, favorable) to that of any other developed Western European economy. It allows for easy implementation of almost any investment activity.
POLITICAL ENVIRONMENT
Greece is a presidential parliamentary democracy. The executive body is the Government headed by the Prime Minister. At the time of writing, the left-wing and right-wing parties, SYRIZA and ANEL respectively, formed a coalition government following the general election of September 2015.
Legislative authority is vested in the unicameral Hellenic Parliament and the President of the Greek Republic. Laws are voted on by Parliament and require ratification by the President to be enacted. Judicial authority is independent of Parliament and the Government.
FINANCIAL ENVIRONMENT
Greece is a full member of the European Monetary Union. Its currency is the Euro.
In 2016, the Greek economy stabilised remarkably following the much-reported turbulence of 2015 and is expected to achieve a modest recovery. Greece has hastened reform efforts in a number of key economic areas, such as the product and service markets, and is radically changing its pension and social security systems. A number of large-scale privatisation projects are also under way. Current GDP growth is around 0.3% and in 2017 the Greek economy is expected to achieve an increase to the tune of 2.3%. Under current conditions the country can reasonably expect to achieve growth rates of between 2% and 3.5% for the next two years. In 2016, unemployment stood at 23.4% which, though high and well above the EU average, represented a fall for the third consecutive year. However, from an investor's perspective, high unemployment is a driver of Greece's well-known reputation for providing an exceptionally highly skilled workforce, particularly in areas such as engineering and technology, at affordable costs. Low OPEXs have led many multinationals to establish shared services and production hubs in recent years. The banking sector is in good shape with capital adequacy ratios above the EU average and expected to improve further, due to a strengthened framework for NPL management and resolution. The capital controls imposed in July 2015 remain in place but have been gradually relaxed to create a more investment and business-friendly environment.
STARTING A NEW BUSINESS
Greece is undergoing a number of economic, institutional and social reforms to foster new direct investment and job opportunities. Starting a new business in Greece takes an average of 13 days. A one stop-shop procedure has greatly streamlined the procedure for establishing a new company and registration costs have reduced significantly. The most common corporate entities in Greece are the Private Company (IKE) and the Societe Anonyme (SA) with the capital requirements for each being €1 and €24,000 respectively. Foreign entities, however, may establish a Greek office and conduct their business through that branch.
A Private Company requires a managing director while a Societe Anonyme requires a Board of Directors (with a minimum of 3 on the board). A branch requires a legal representative with a valid Greek Tax Identification Number.
BUSINESS AND REAL ESTATE TAXATION
CORPORATE BUSINESS TAXATION
Greek companies are taxed on their profits before distribution with the current rate set at 29%. As of 1st January 2017, a 15% withholding tax on dividends also applies. The Greek Income Tax Code incorporates the EU Parent-Subsidiary Directive. According to this Directive, dividends distributed to a parent company, established in another EU country, are tax-free provided that the shareholding is at least 10% and the related shareholding has been maintained for a minimum of two years).
A Greek company can deduct all expenses that are actual and evidenced business expenses from its profits under certain criteria (e.g. they are incurred for the benefit of the business or are carried out in the course of its normal commercial transactions). The Income Tax Code provides a list of non-deductible expenses.
VAT
The VAT rate for the supply of goods and services is currently 24%. Certain goods and services have a reduced rate of 13% (e.g. fresh food products, electricity and natural gas) while others are subject to a further reduced rate of 6% (e.g. newspapers, theatre tickets, human pharmaceuticals products and hotel accommodation).
REAL ESTATE TAXES
As a general comment, the purchase and ownership of property in Greece is subject to different taxation types, regardless of whether the purchaser/owner of the property is an individual or a legal entity.
TAXES ON ACQUISITION
REAL ESTATE TRANSFER TAX
Real estate acquisition is subject either to VAT at a rate of 24% or to a real estate transfer tax (RETT). The RETT is analysed according to either the contract price or the objective value, whichever is higher, and calculated at a rate of 3%. The objective tax value is estimated as the minimum value at which a property will be transferred for tax purposes. In addition to RETT, a local authority surcharge, equal to 3% of the RETT, is also levied. Furthermore, there are certain additional third party costs related to the acquisition of the property.
TAXES ON OWNERSHIP – UNIFIED REAL ESTATE OWNERSHIP TAX (ENFIA)
Ownership of Greek real estate is subject to the Unified Real Estate Ownership Tax (ENFIA), which is calculated on the basis of property held as of 1st January each year. ENFIA consists of a main tax and a supplementary tax. The main tax ranges from €2 to €13 per square meter and depends on a number of factors.
The supplementary tax is calculated at a rate of 0.1% to 1.15% (and for legal entities up to 5.5%) on the corresponding objective tax value.
OTHER ADDITIONAL TAXES
Real estate ownership is also subject to a Real Estate Duty (RED) and other miscellaneous taxes and duties that may be levied by the Municipality in which the real estate is located.
DOUBLE TAXATION
Greece has, and continues to develop, several agreements for the avoidance of double taxation to ensure that income will not be taxed in more than one country. It currently has more than 55 signed treaties with other countries for this purpose.
LABOUR
Formerly, the employment market in Greece was one of the most regulated in Europe. However, reforms have led to significant de-regulation aimed at fostering a more employer-friendly environment for domestic and foreign business alike.
Severance payment on termination of an employment relationship has been reduced, as have the minimum legal wage (currently at 586 euros per month), additional payment for overtime (currently an employee's legal schedule of work is 40 hours work per week) and payment for working during night hours (22.00-06.00 a.m). Probationary periods have been increased to 12 months during which the employer may dismiss the employee without the obligation to pay severance.
LEGAL SYSTEM
Greece's legal system has been subject to vast reform in recent years to increase efficiency and speed. It has amended its civil procedure rules and introduced tighter deadlines. Parties may provide their evidence before a judge within 100 days of filing forms. This is expected to significantly shorten the average time taken to achieve first instance court decisions from two to three years to approximately 8 months. The complete judiciary procedure, including court of appeal cases, are expected to take an average of two years (down from the current average of five to six years).
INVESTMENT OPPORTUNITIES
Greece has several competitive advantages, under international standards, which make investment in certain sectors extremely attractive. More generally, significant investments (above €40m) attract substantial tax relief and are subject to a fast-track process which greatly reduces bureaucracy and streamlines the obtainment of licenses.
SHIPPING INDUSTRY
Profits earned by Greek companies from the operation of ships registered under the Greek flag are subject to a special tonnage tax, which satisfies the income tax obligation of the ship owner and shareholder. An exemption can apply to income derived from operating a ship, profit on the sale thereof and receipt of insurance claims. The tax is assessed on the basis of the capacity and age of the vessel. Exemptions from, or a reduction in, the tax are granted in certain circumstances such as when the ship is built or repaired in Greece.
TOURISM
With its 16,000 kms of coastline, more than 6,000 islands and an ancient cultural civilisation, Greece is renowned as one of the premier tourist destinations, not just in Europe but, in the entire world. Investment in Greek tourism is therefore one of the most attractive options available.
In the upcoming years, Greece is poised to make significant investments aimed at shifting the tourist's focus on the traditional 'sun & beach' image of Greece to a variety of higher-value, higher end experiences such as:
Thematic tourism where specific 'themes' such as wellness, romance or luxury are used to add value and extend the scope of typical sun and beach holidays.
Nautical tourism aimed at attracting more cruise liners and improving current yachting and sailing offerings.
City-break tourism focused on Athens and Thessaloniki.
Cultural and religious tourism targeting restoration of Greece's world-leading historical heritage.
Medical tourism which presents an exciting growth opportunity if Greece's highly skilled medical workforce can leverage investment in existing facilities and infrastructure.
Meetings and Incentives (MICE) – tourism positioning Greece as a major meeting and conference centre for regional associations and companies.
Integrated resorts – new developments in existing and new tourism destinations taking advantage of new legislation for the development of integrated resorts and the acquisition of residence permits by non-EU citizens who invest in Greek real estate.
ENERGY
Located at the crossroads between East and West, Greece is strategically positioned to play a significant role in the region's energy sector. Ample renewable energy potential (wind, hydro, biomass, geothermal, solar and solar thermal) combined with ongoing large-scale infrastructure projects (e.g. the TAP Gas Pipeline and other oil and gas exploration projects) make the country a key player in the formulation of Western European energy policy, as well as providing significant investment opportunities.
The energy sector in Greece is poised to grow significantly in the upcoming years driven by a number of factors:
The optimisation of energy supply requiring a reduction of fossil-fuel generated electricity and increase of renewable energy.
The state-planned privatisation of major energy assets such as PPC, the Natural Gas distributor (DEPA) and Hellenic Petroleum.
Liberalisation of the electricity and natural gas markets and the further separation of production and supply from transmission networks.
The potential for Greece to become a European gateway for natural gas and oil resources through such projects as the TAP gas pipeline, and oil and gas exploration opportunities in the Aegean and Ionian seas.
Efforts to improve energy efficiency and reduce costs driven by technologies such as smart metering, smart grids, LED lighting and energy-efficient buildings.
Major infrastructure initiatives such as the interconnection of the Greek islands.
STRATEGIC POSITION
Greece can become a key player in the transportation of energy from East to West through pipeline projects, electricity grid interconnectivity and alternative means of ensuring security of supply through Mediterranean offshore reserves (e.g. LNG terminals).
GENERATION POTENTIAL
Due to its climate, enjoying more than 250 days of sunshine, or 3,000 sunny hours, per year and with many high wind regions, Greece has significant untapped generation potential, particularly in renewables, which can potentially enhance the energy mix for the whole of Europe.
Main investment opportunities:
Privatisation of state assets.
New infrastructure for natural gas transmission (liquid gas terminals, gas pipelines, gas distribution systems).
International public tenders for hydrocarbon exploration in suitable Greek regions.
Renewable energy projects (wind, solar, biomass, small hydro, geothermal etc.).
Energy efficiency businesses and investments.
Grid connectivity for the islands (PPP).
ICT
The ICT sector is a major player in the Greek economy and driven mainly by demand for automation and digitalisation in the public and private sector.
The number of ICT business opportunities is expected to increase significantly in the upcoming years driven by:
Further automation and digitalisation in the public sector.
The speedy adoption of new technology by the Greek public.
The significant growth of technology clusters, incubators, accelerators and technology-focused VC activity, as well as the large number of Greek ICT entrepreneurs.
Ever-increasing innovation and research activities.
Recently Greece was the subject of several new investment initiatives announced by some of the largest global ICT players including Nokia, Microsoft and HTC.
WHY GREECE
SKILLED WORKFORCE
Greek engineers have been included in the top 20 global ICT human resources pool by The Economist and have topped the ITUICT development index. Furthermore, over 70% of the Greek population speaks English.
ATTRACTIVE FUNDING OPPORTUNITIES
Investments in the Greek technology market can benefit from several funding opportunities from both public, EU structural funds and PPP initiatives, and private sources.
ICT INFRASTRUCTURE
Greece can cover all infrastructure necessary for a major ICT investment from telecommunications (fixed, mobile, data) to hosting and server facilities.
RESEARCH AND EDUCATION
Greece possesses an extensive network of Science and Technology Parks and Higher Education Centres.
FAVORABLE LOCATION
Greece is the EU country with easiest access to major Eastern ICT producers such as China, Japan and Korea.
LIFE SCIENCES
With its highly-skilled workforce and established R&D and manufacturing capability, the Greek life sciences and pharmaceuticals industry exhibits significant growth potential both domestically and internationally.
The Greek pharmaceutical sector has traditionally been a strong contributor to the Greek economy, focusing mainly on domestic markets. However, the shift towards generics provides a strong opportunity for the sector to leverage its know-how both in Greece, where cost pressures are creating a major shift towards generic drug consumption, and in European and other international markets.
Investments in the Greek life sciences sector will be driven by:
The export potential of Greek generic pharmaceutical products due to the expected growth of European (particularly CEE) markets and the competitive advantages and know-how of the Greek players.
The high number of new R&D start-ups and research efforts focused on innovation in the biotech and life science sectors.
The leveraging of synergies with the tourist industry for the development of specialised medical tourism and medical care facilities.
WHY GREECE
REGIONAL MARKET POTENTIAL FOR GENERIC PHARMACEUTICALS
The CEE market doubled in size between 2010 and 2015, growing at twice the annual rate of the rest of Europe.
A regional hub for clinical trials: Greece has established itself as a major hub for clinical trials with most major international pharmaceutical companies conducting clinical trials in the country.
R&D KNOW-HOW
Life sciences research and pharmaceuticals manufacturing are well-established in Greece, demonstrating market-leading know-how and world-class collaborations
SKILLED MEDICAL PERSONNEL
Greece has a substantial number of expert physicians whose skills are sought after across the world.
MEDICAL TOURISM MARKET POTENTIAL
The development of new medical tourism products, combining healthcare and holidays, is expected to dramatically increase.
FOOD AND AGRICULTURE
Food and agriculture has traditionally been one of Greece's major export sectors with an established European presence, continued growth in the US and a number of companies exhibiting high export growth. From olive oil and flour products to honey and processed meats, Greek companies have leveraged the competitive advantages offered by Greek primary production in order to enter, and remain, competitive in global markets. Food and agriculture is therefore one of the most dynamic and high-growth sectors in Greek manufacturing.
Greek companies have also managed to innovate and differentiate themselves, both in terms of the product and packaging.
The Greek food and agriculture sector is expected to be a significant contributor to GDP growth, driven by several key market trends and competitive advantages:
The recent shift towards organic, natural ingredients where Greek products are highly regarded and often command a higher premium.
The prevalence of the Mediterranean Diet as a paradigm of healthy eating across the world.
The key drivers of health, ethics, physical fitness and pleasure that affect consumer preferences in developed economies.
The increased drive for self-sufficiency and food safety which is one of the key social challenges of the EU's 'Europe 2020' strategy.
The potential for clusters of innovation and R&D in several specialised Greek food supply chains combining EU funding, the work of research and academic institutes, and the interest of industrial champions in the application of new technologies.
Many multinationals are enjoying the benefits of being based in Greece. Giants such as Nestlé, Kraft Foods, Barilla, Cadbury, Unilever, General Mills and Friesland Campina manufacture a wide range of products and find that Greek markets are receptive to new product lines (as well as established favorites).
WHY GREECE
BRAND VALUE AND POSITIONING
The Greek diet is one of the pre-eminent examples of the Mediterranean diet and is accepted as one of the healthiest and most nutritional in the world.
GEOGRAPHY AND CLIMATE CONDITIONS
Greece's climate can sustain some of the most diverse, high-quality natural raw materials and produce, including exotic ingredients such as saffron and truffles.
TRADITIONAL HIGH-QUALITY INGREDIENTS
Greece has a number of recognisable and local ingredients, the quality of which is acclaimed by some of the greatest chefs in the world.
SPECIALISED KNOW-HOW AND EXPERTISE
Greece has a longstanding, world-renowned reputation for agriculture and food production.
RESEARCH AND INNOVATION
Greece's universities and research institutes focus heavily on providing assistance to the food and beverage industry. A number of highly specialised research centers, such as the University of Thessaly, the Food Industrial Research & Technological Development Company (ETAT), the Institute of Agrobiotechnology and the Institute of Aquaculture, assist manufacturers and processors developing innovative solutions to meet the needs of today's marketplace.
LOGISTICS
Standing at the crossroads of three continents (Europe, Asia and Africa) Greece has, since early antiquity, been a strategic node for the transportation of people, goods and entire cultures. More specifically, maritime transport is the most important mode of global freight transport, accounting for 80% of global trade by volume and over 70% by value. According to a recent study, containers throughout European ports are growing at an annual rate of 6%, while traffic through South-Eastern Mediterranean ports has been growing by more than 8% annually. In upcoming years trade flows between Asia and South-Eastern Europe are expected to increase by 7% annually.
Greek ports are strategically located and could easily be transformed into regional logistics hubs for goods travelling from Asia to the EU. Piraeus is Greece's main port with significant capacity both as a container port and as a car terminal. It is also close to the main Mediterranean maritime route (210 nm) and provides access to the huge Thriassio logistics center and a high-speed cargo train route into the heart of Europe.
Other Greek ports with the capacity to become gateways to Europe include Thessaloniki, Alexandroupoli and Patras.
There are several opportunities for investment in the Greek logistics sector, driven by:
The growth of Greek ports as gateways from Asia to Europe.
The planned privatisation of critical logistics assets such as the Port of Piraeus (OLP), Port of Thessaloniki (OLTH) and the Greek train operator (TRAINOSE).
Continued investment in the improvement of rail and road infrastructure, including the recent recommencement of several major motorway projects.
The opportunity for major global manufacturers to use Greece as an assembly, logistics and quality assurance center for products manufactured in Asia and sold in Europe.
WHY GREECE
COMPETITIVE FREIGHT COSTS
The location of Greek ports offers competitive sea freight costs for containers and access to a number of growing economies in the region.
TRANSPORT INFRASTRUCTURE
Continuing infrastructure investment means that Greece's major ports are now directly connected with modern road and rail links, facilitating intermodal transport of cargo to their final destination quickly and cost effectively. Under the new European Infrastructure Policy (TEN-T), more than €26bn will be invested in European infrastructure, including Greek railways, roads, ports, airports and multimodal infrastructure projects
ADVANTAGEOUS LOCATION
Greece is part of the EU's Orient/East-Med Corridor which connects the North, Baltic, Black and Mediterranean seas.
WORLD-LEADING SHIPPING SECTOR
Greek ship owners control the world's largest merchant fleet.
KNOW-HOW AND SKILLED LABOUR
Greece's manufacturing and maritime tradition ensures the availability of skilled logistics and assembly employees for the staffing of local distribution centers.
EFFICIENT GLOBAL LOGISTICS PROVIDERS
Several global third-party logistics providers such as Kuhne & Nagel, DHL, Schenker, Geodis, Panalpina, and Express operate in Greece. A logistics network funded by the Hellenic Federation of Industries (SEV) was recently created to improve collaboration between these providers and the rest of the Greek economy.
GOLDEN VISA PROGRAM
The government of Greece instituted a procedure for the obtainment of permanent residence permits, renewable every five years, for foreign owners of Greek real estate exceeding €250,000 in value. Beneficiaries of this new right of entry and residence, for a period of five years, are:
third country citizens who own Greek real estate property with a minimum value of €250,000;
third country citizens who have signed a timeshare agreement (lease) for a minimum of 10 years where the value of the lease is at least €250,000;
third country citizens who purchase a plot of land or acreage and erect a building where the cumulative value is at least €250,000;
third country citizens who have signed a ten-year timeshare agreement (lease);
family members of the third country citizens described above.
FUTURE PROSPECTS
Privatisation is a key part of the financial, economic and social reforms currently underway in Greece. The portfolio of privatisations is a diverse one, affecting the corporate, infrastructure and land development sectors. Major projects include privatisation of the Athens Water Supply and Sewerage Company; the Hellenic Gas Transmission System Operator; Hellenic Petroleum; Hellenic Post; and e-auctions for real estate owned by the Greek State (among several others). All these projects are either in progress or completed, each offering a remarkable opportunity for direct or indirect investment in Greece. Please note that industry analysis is from 'Enterprise Greece', which belongs to the Ministry of Economy and Development.
Interviews
Theodore Pistiolis, Managing Partner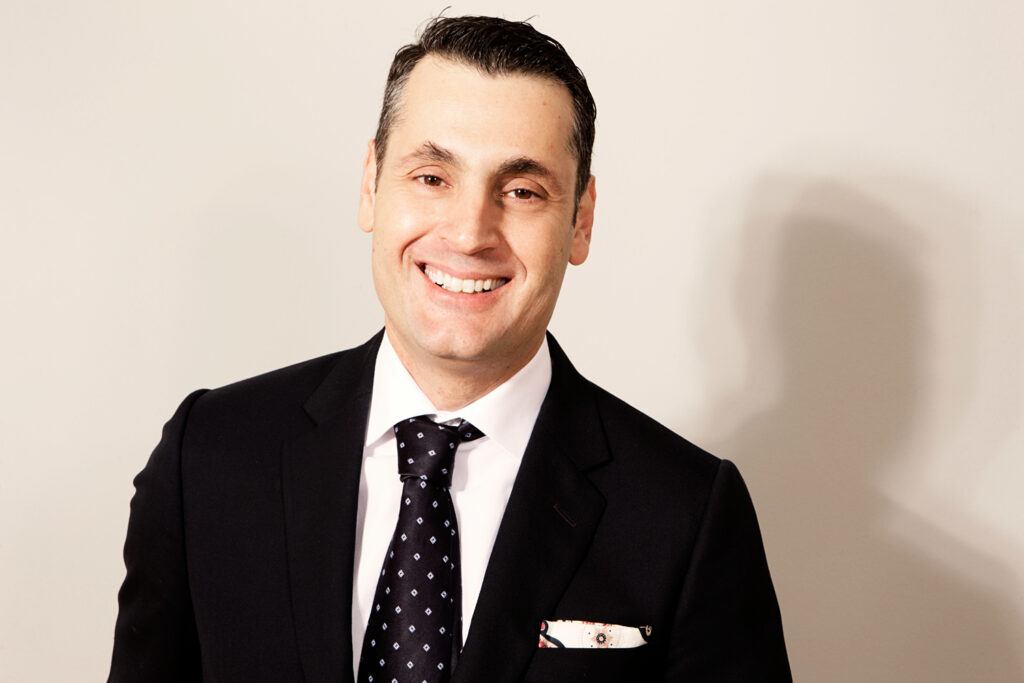 Andersen is an international firm. As such, it combines global reach with local expertise and like-minded professionals that share the same values and are eager to offer outstanding client service
What do you see as the main points that differentiate Andersen Legal from your competitors?
Our firm is part of an international organization with a presence in 147 locations worldwide and more than 4.500 professionals. This allows us to follow our clients' needs and support their development plans across the globe. At each location our clients receive local expertise along with best-in-class seamless service.
Our team in Greece is dedicated to providing high level expertise in specific sectors and industries. We offer a broad range of services in corporate commercial and M&A, employment, tax, regulatory, telecoms media & technology, construction and real estate sectors.
Which practices do you see growing in the next 12 months? What are the drivers behind that?
Andersen Legal, Greece is focusing on specific areas of law related to business operations and investment. Current economic and business trends show that regulatory, project financing, data protection and corporate and M&A will be the sectors that will see the highest development within the year to come in Greece.
What's the main change you've made in the firm that will benefit clients?
As of January 2019, our firm became part of Andersen Global. This provides us with the necessary international footprint that enables us to offer our clients seamless services worldwide as well as access to the global market of legal services.
Is technology changing the way you interact with your clients, and the services you can provide them?
Technology is part of our job. Clients need innovation, solutions and value for money services through new systems and tools. Our firm is participating on the new environment of legal services and developing unique solutions for its clients and its operations.
vCan you give us a practical example of how you have helped a client to add value to their business?
We see our clients as our business partners. We work together and become part of their team and even create solutions for in-house legal departments. We also follow developments in our clients' industries and provide all necessary information with regard to the legal, regulatory and investment environment. Our relationship with clients
is not a 'one off' business transaction but rather a long-term collaboration whereby we offer support at various stages of their development.
Are clients looking for stability and strategic direction from their law firms – where do you see the firm in three years' time?
Clients need partners that will see things they didn't see themselves and will think out of the box. Clients need a view from outside, someone to watch over their back, prepare for the unexpected and make sure that they will be able to focus on their core business. Trust and loyalty are some of the most important words for clients.
Hopefully, within the next 3 years, our firm will offer state of the art, value for money, innovative business solutions that will facilitate clients, lift barriers and open up and materialize opportunities for them.
Top Tier Firm Rankings
Firm Rankings