Firm Profile > Z/C/H Legal > Prague, Czech Republic
Z/C/H Legal
Offices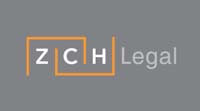 Z/C/H Legal
NÁRODNÍ 973/41
11000 PRAGUE 1
Czech Republic
Z/C/H Legal > The Legal 500
Rankings
Z/C/H Legal's real estate practice is noted for its mid-market transactional activity, where Radek Hladky is the key name. The team acts for multinational real estate developers and investment funds and has strength in the retail and leasing sector, areas of strength for Jiri Ctibor. David Pavlicek is a key name for development matters.
Practice head(s):
Radek Hladky; Jiri Ctibor
Key clients
(Raiffeisen) Impuls Leasing Austria
Bawag Leasing & Fleet
TREI Real Estate Czech Republic, Tengelmann Unternehmensgruppe
Intersport
Schachermayer
Bakker
Captain Candy
GOOD T ROOM, s.r.o.
ZDR Investments SICAV a.s.
Traxial a.s.
Z/C/H Legal >
Firm Profile
We provide comprehensive legal services to all clients who do business or intend to do so in the Czech Republic. We work in Czech, German, English and Slovak. Our lawyers are graduates of top universities and have experience of working abroad. We are comfortable working across the Czech, German and Anglo-Saxon entrepreneurial cultures and this is what makes us stand out from the crowd. It goes without saying that we provide the highest quality services on time, every time.
Our Standards
– All of our lawyers possess top qualifications, based on ongoing training and         team sharing experiences
– Efficient legal consulting, avoiding unnecessary steps, brief and                                 comprehensive recommendations
– No time wasted, top quality service maintained
– Working 24/7 when required
– Deadlines honored
– Understanding the financial aspects of our clients' businesses
– Mutual trust
– Individual, client-centred service
– Protecting the client's interests honourably to retain good relationships with     business partners
– Transparency of legal consultancy fees, conditions agreed in advance and a       clear summary of legal acts performed
Tradition
We have been here for you since 2005. Over the years, our team has become a strong law firm with extensive know-how and a stable portfolio of clients. Thousands of contracts have been signed with our support, hundreds of transactions successfully completed, dozens of judicial and arbitration proceedings ending in success – our record speaks for itself.
Staff Figures
Attorney-at-law : 14 Lawyers : 4 Experts for insolvency : 4 Paralegal : 7 Back office : 5
Languages
English Deutsch French Spanish Russian Czech Slovak
Memberships
TAGLaw - A Worldwide Alliance of Independent Law Firms
Diversity
Diversity can be perceived in different broad contexts. In our office, we always try to treat differences in the team with respect. We encourage the confidence and potential of individual team members and believe that this is the force that holds us together and drives us forward.
There is a beautiful saying in Czech which goes like "a chain is only as strong as its weakest link". We all have our strengths and weaknesses. We draw on the strengths and try to eliminate the weaknesses together. In supporting our differences, we can better leverage the potential of each team member and turn it into potential for the client.
As far as diversity in the gender sense is concerned, we are committed to the idea that the presence of women in a law firm is not only beneficial, but even necessary for success. Depending on their different life experiences, women may have a different perspective on the world, on a particular problem or issue, a different approach to problem solving and managing stressful situations, not only in front of a client or in court.
A Partner of our law firm, Mgr. Jana Hladká Zilvarová, has long supported the participation of women in law firms, including in leadership positions. In addition to her activities in thematically focused media projects, she devotes a lot of time to the precise setting of internal firm processes so that our firm is as accessible as possible to capable lawyers regardless of gender.
It is a matter of course that when one of the women goes on maternity/parental leave (which in the Czech Republic is up to 4 years), an individual plan is prepared for each of the expectant mothers. This is set by the woman herself and of course it is expected that it may change frequently and diametrically depending on the situation. This plan outlines, in a rough outline, whether the mother wants to work part-time during her parental leave, when she plans to return to her position, whether she wants to be included in email correspondence, whether she wants to be updated on her credentials and more. Our goal is that no woman should suffer, even if only by feeling that she is being disadvantaged because of her role as a woman or a mother. Equally commonplace with us is the option of parental leave for fathers, although no dads have taken advantage of it yet.
We also have a friendly and supportive approach to mothers (parents) of young children. At their request, we assign them an agenda that does not involve a high degree of flexibility and the associated overtime or weekend work. However, we try to maintain this setting for the rest of the team as well.
Our mission for the future is to further develop our company culture so that we can be a role model for others and help in our own small way to break the glass ceiling and jump over the pay gap.
Notable Cases
ZDR Retail Litoměřice s.r.o.
During the very busy and short pre-Christmas period, we helped our client (a real estate investment fund) to acquire a retail park with a total lease area of 11.923 square metres. The tenants of the retail park are main players in the Czech Republic and significant players world-wide (Ahold Group and OBI). At the same time, we re-negotiated the loan agreement with a bank financing the project. In addition to the usual issues regarding such a project, we successfully tackled the issue of the technical condition of the retail park: we helped our client to get very interesting provisions into the transaction documents strongly enhancing his position regarding this issue.
ZDR Retail Schwörstadt GmbH
We successfully support our client (a real estate investment fund) in its continuing expansion in Central Europe, this time in South-Western Germany near the German-Swiss border where our client acquired a retail park whose tenants consist of major retail players in Germany, Austria, Czech Republic, Slovakia or Poland. Throughout the acquisition, we managed a wide range of tasks from communication with a German financing bank, completion of a complex due-diligence process of the target to a successful negotiation and signing of the sales-purchase agreement thus ensuring a smooth execution of yet another significant foreign transaction for our client.
kunstdepot gmbh
In the fall 2020, we supported our client (a real estate investment fund) in their first expansion to a German speaking country. The target was a unique property – depositary of the museum of modern arts Salzburg with a lease period of over 40 years outside of the beautiful town of Salzburg, Austria. We successfully helped our client in negotiating the contractual and financing documentation and providing supervision of the due diligence process resulting in a seamless transaction for both parties to the contract.
Top Tier Firm Rankings
Firm Rankings