Legance - Avvocati Associati > Rome, Italy > Firm Profile
Legance - Avvocati Associati
Offices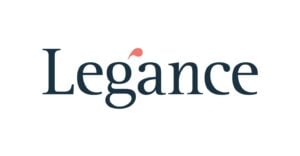 Legance - Avvocati Associati
VIA DI SAN NICOLA DA TOLENTINO 67
00187 ROMA
Italy
Legance - Avvocati Associati > The Legal 500
Rankings
Legance – Avvocati Associati
has a large and well-established public law team across Rome and Milan, comprising significant expertise in various fields. Public contracts and utilities are an area of particular strength, especially for key figure 
Alessandro Botto
, who is also a much-appreciated litigator. In this capacity, he often collaborates with the civil litigation department to deal with disputes relating to the execution of public contracts before Ordinary Courts. 
Giuseppe Abbruzzese
coordinates the real estate sub-group and focuses on real estate transactions.
Cristina Martorana
has a strong focus on the energy sector.
Filippo Pacciani

is also noted.
Antonella Capria
was a new arrival in November 2022.
Legance – Avvocati Associati
's department advises on leveraged, acquisition, mezzanine and real estate financings, along with syndicated loans, debt restructuring and securities lending transactions.
Monica Colombera

is the energy, project and infrastructure practice's lead partner, while
Andrea Giannelli

is banking and finance head. Also integral to the group are
Emanuele Espositi
, 
Luca Autuori
and 
Guido Iannoni Sebastianini
, along with
Filippo Ruffato
,
Giovanni Scirocco
,
Giandomenico Ciaramella
,
Antonio Palazzolo
 and 
Tommaso Bernasconi
. Other key names are senior counsels
Francesca Brilli
and
Simone Ambrogi
(who was recently promoted), and managing associate
Marco Gagliardi
.
Legance – Avvocati Associati
is among the main employment law advisors to many Italian and international companies, who mostly benefit from the firm's multi-practice approach, encompassing corporate, regulatory, tax, health and safety and IP advice. Labour aspects of M&A transactions are central to the team and an area of great activity in the past year; it is among practice head
Alberto Maggi

's core specialisms.
Silvia Tozzoli
 especially stands out when acting on major reorganizations or implementation of innovative business models. 
Elena Ryolo
is also highly recognised, in particular in connection to trade union consultations and the use of State welfare, redundancy and unemployment programs.
Legance – Avvocati Associati
's practice is consistently active in energy-related financings, M&A and administrative law matters; and clients benefit from the group's regular co-operation with the firm's tax, dispute resolution, regulatory, antitrust, and banking and finance departments. Lead partner of the energy, project and infrastructure practice,
Monica Colombera

, is routinely involved in major energy transactions;
Filippo Ruffato
advises on energy and infrastructure-related project financing, project development and M&A; 
Giovanni Scirocco
is a project finance expert; and
Cristina Martorana
is an administrative and environmental law specialist. 
Antonio Palazzolo
recently made partner.
Legance – Avvocati Associati
's investment funds department acts for leading asset management firms, shareholders, investors and other domestic and non-domestic market players on the planning, structuring, formation and marketing of investment funds; the team has particular expertise in private equity, venture capital, private debt and real estate funds.
Enzo Schiavello

focuses on the structuring and establishment of alternative investment schemes;
Barbara Sancisi
advises private equity and other alternative asset fund managers, institutional investors and investment advisers; and managing associate
Riccardo Daguati
is experienced in collective asset management matters.
Fielding a sizeable team of real estate-focused professionals,
Legance – Avvocati Associati
's multidisciplinary practice has expertise in sales, acquisitions, financing, developments, funds and lease contracts. It also advises on various types of buildings, including office, retail, shopping centres, logistics, hotels, residential and student housing. Co-heading the practice are
Gabriele Capecchi
, an adviser to primary investors on real estate acquisitions, sales, developments and management projects, and
Giuseppe Abbruzzese
, who predominantly focuses on the administrative law aspects of real estate transactions.
Elena Generini
, 
Marco Mastrorosa
and
Alessandra Palatini
are experienced senior counsels.
Legance – Avvocati Associati
's financial intermediaries regulation department advises banking, financial and insurance firms, as well as private equity firms, on the regulatory issues surrounding litigation and M&A. Financial markets specialist
Marco Penna
leads the team, which includes experienced senior counsel and regulatory specialist
Marco Romanelli
, a 2020 hire from
Studio Legale Carbonetti e Associati
. Senior partner-level support is provided by banking and debt capital markets head
Andrea Giannelli

, and insurance and banking and finance sector expert
Gian Paolo Tagariello
. Counsel
Giovanna Tassitano
and managing associate
Giuseppe Alessandro
are also noted.
Legance - Avvocati Associati
's team routinely advises banking and financial institutions on leveraged, acquisition, mezzanine and real estate financings, as well as syndicated loans. The group is co-led by
Andrea Giannelli

, who advises on complex transactions; and '
brilliant professional
' 
Monica Colombera

, an energy and infrastructure project finance specialist. Also integral to the department are highly rated banking and finance partners
Emanuele Espositi
, 
Luca Autuori
 and 
Guido Iannoni Sebastianini
; next generation partners
Giovanni Scirocco
, 
Antonio Palazzolo
and 
Tommaso Bernasconi
; and recently promoted senior counsel
Simone Ambrogi
. 
Andrea Mazzola
 is an experienced senior associate.
Legance - Avvocati Associati
's banking and finance group is coordinated by senior partner
Andrea Giannelli

, a structured finance and DCM transactions specialist. The team covers a wide range of areas, including issues of bonds and other debt securities, securitisation of  receivables, covered bonds, debt restructurings, derivatives, securities lending transactions and other structured products. Also highly regarded are structured finance expert
Vittorio Pozzi
; 
Antonio Siciliano
, who was promoted to partner in 2021; and
Antonio Matino
 and 
Roberto Mazzarano
, who were recently made senior counsels.
Matteo Pierotti
is the managing associate to note.
In April 2021,
Legance - Avvocati Associati
boosted its practice through the hire of ECM partner
Alberta Figari

from
Clifford Chance
. The team advises on IPOs, listings, accelerated bookbuildings and private placements; and fields experts in secondary market offerings, rights offerings, public tender offers, employee stock offerings and stock option plans.
Giorgio Vanzanelli
is well-regarded for IPO and other equity issue matters; and the second line of key advisers are senior counsel
Marzio Ciani
, who has longstanding experience in assisting underwriters and issuers, and
Stefano Bandini
, who was recently made counsel.
Legance – Avvocati Associati
is an independent Italian firm with international offices in both New York and London; it covers the full array of deals including M&A, shareholder and voting agreements , takeovers, and joint ventures, operating in industries as varied as real estate, pharmaceuticals, energy, transport, banking, insurance and manufacturing. Senior partner
Filippo Troisi

 has a track record handling many of the market's most prominent transactions, including those with a cross-border element, and works alongside
Alberto Giampieri
, who has a wealth of experience in spin offs, mergers, acquisitions and divestitures, both public and private. The team benefits from notable strength in-depth with junior partners
Andrea Botti
and
Federica Pomero 
both forging prominent reputations for purchase and shareholder agreements, among other forms of commercial contracts.
Alberta Figari

is a new arrival from
Clifford Chance
and has gained significant exposure to supporting overseas entities with their inward investments into Italy. Beyond partner-level, counsel
Laura Li Donni
is extremely adept in financial market regulations.
Andrea Sacco Ginevri
recently joined from
Chiomenti
.
Legance – Avvocati Associati
has a well-established dispute resolution team, which is particularly reputed for its activity representing clients in M&A, banking and finance litigation. Through tight collaboration with other departments of the firm as well as foreign law firms, the team is also highly knowledgable of other industries sectors, with the notable mentions of energy and aviation. Co-heads
Stefano Parlatore
 and 
Daniele Geronzi
are known as commercial and corporate litigators and arbitrators.
Daria Pastore
stands out for her insolvency, defamation and product liability practice.
Cecilia Carrara
concentrates on extraordinary corporate transactions, mainly representing foreign clients investing in Italy. 
Marialuisa Garavelli
was promoted to senior counsel in June 2021.
At
Legance – Avvocati Associati
, real estate and corporate finance head
Giuseppe Abbruzzese
coordinates the firm's retail group, together with real estate and administrative law expert
Gabriele Capecchi
. The team advises on corporate finance, administrative law, banking and finance, tax and regulations as they relate to the retail sector.
Alberto Giampieri
is a key name for public and private M&A transactions.
Legance – Avvocati Associati
serves a client roster of private equity and sovereign wealth funds, corporates and financial services conglomerates. The group has considerable expertise in fund formation matters as well as the capacity to call upon the firm's banking, corporate finance, regulatory and tax departments. Senior partner
Filippo Troisi 

is singled out by one client as '
one of the most competent and experienced lawyers on the market
'; he is especially active on the cross-border front, leveraging the firm's presence in London and New York, and has handled a number of market standouts alongside
Alberto Giampieri
, a specialist in real estate-related investments, of late.
Legance – Avvocati Associati
's restructuring and insolvency practice is '
well known in the market'
and particularly sough out by banks. The '
reliable, professional'
team draws in expertise from the banking and finance and dispute resolution departments in particular, and comprises professionals acting from Rome, Milan, London and New York. The team includes
Alberto Giampieri
who is an expert in M&A public and private transaction;  
Daniele Geronzi
and counsel
Francesca Colantoni
,
both of whom are specialists in insolvency procedures and restructuring and are described as '
reliable professionals and constantly available.'
Legance – Avvocati Associati
's tax practice routinely handles the full gamut of tax matters, particularly in relation to real estate, project finance, fashion, luxury, financial institutions and investment funds.
Luca Dal Cerro
advises on the tax aspects of complex transactions;
Marco Graziani

assists with the tax structuring of sophisticated deals; and
Claudia Gregori
is an expert in the tax issues surrounding project finance, real estate and shipping matters. Also key to the group is senior counsel
Francesco Di Bari
, along with experienced counsels
Gabriella Geatti
,
Davide Nespolino
and
Riccardo Petrelli
.
Legance - Avvocati Associati
's compliance department is experienced in regulatory compliance, AML, anti-corruption and Decree 231 matters, as well as banking and insurance compliance; and its expertise extends to the management of internal audits, along with inspections and investigations by supervisory authorities. The principal figures are compliance, privacy and anti-bribery expert
Andrea Fedi
; 
Marco Penna
, who focuses on banking and financial services-related compliance issues; and white-collar crime specialist
Niccolò Bertolini Clerici
.
At 
Legance – Avvocati Associati
, managing associate
Lucio Scudiero
is the key figure for assistance with matters concerning privacy, new technology law and compliance, with particular focus on the application of data protection and cybersecurity legislation, criminal liability and trust services for electronic transactions. Scudiero frequently works together with
Andrea Fedi
, who primarily handles M&A, extraordinary corporate transactions and compliance.
Legance - Avvocati Associati
has a strong track record in advising on mergers before the EC and ICA. The team is also experienced in investigations surrounding cartels, abuse of dominance, unfair commercial practices and advertising, along with civil litigation and proceedings before the Italian Advertising Self-Regulation Institute. Leading the team,
Vito Auricchio
is an antitrust and regulatory specialist, while competition law expert
Guendalina Catti De Gasperi 
was promoted to counsel in 2021.
In food law, Legance – Avvocati Associati specialises in authorisation procedures before the health and food authorities, transactions, and food distribution. Italian and EU compliance advice, especially in connection to labelling, is also part of the offering. IP co-head Paolo Marzano manages the group.
Legance – Avvocati Associati
 has developed notable expertise in life sciences and healthcare matters. It routinely assists Italian and foreign clients operating in all areas of this sector, including hospitals, and pharmaceutical and biotechnology entities. Senior partner
Giovanni Nardulli
advises healthcare operators on M&A transactions, including acquisitions of hospitals and other healthcare and life sciences companies, as well as investments and contracts involving the medical space and cosmetic use of cannabis. Environmental law specialist
Antonella Capria
was a new arrival in November 2022.
Legance – Avvocati Associati
's TMT department focuses on three core areas. Firstly, the team is highly specialized in regulatory inter-operator disputes and regulatory proceedings before the Italian Communication Authority. Secondly, it negotiates and drafts complex deals in the audiovisual sector and provides marketing and communication advice. Finally, it handles infringements of rules on unfair commercial practices. All these areas belong to practice head
Valerio Mosca
's key specialisms.
Legance – Avvocati Associati
provides advice in connection to both intellectual and industrial property rights, especially during M&A transactions. Trademark filings and prosecutions, brand and design protection and  patent matters combine into a broad service portfolio, which also includes copyright licensing. The fashion and luxury industry, healthcare and pharmaceutical, software and the entertainment sector are key focuses for the team, which is led by
Paolo Marzano
.
Monica Riva
was promoted to partner in June 2021.
Legance - Avvocati Associati >
Firm Profile
The firm: Legance is an independent law firm with offices in Milan, Rome and  London .
Founded in 2007 by a group of acclaimed partners, Legance distinguishes itself in the legal market as a point of reference for both clients and institutions.
It is no coincidence that the name Legance recalls unity and excellence, principles that were at the forefront in the foundation of the firm.
Independent, dynamic, international and institutional are the qualities that most characterise the strength of the firm and have contributed to it becoming a leader in the legal market.
In 2007 there were 84 lawyers at Legance, currently there are over 350.
The value of the group is regarded as a pillar that amplifies each individual's qualities and skills, the constant attention to clients, the careful evaluation of business objectives and an unconventional approach capable of anticipating legal requirements, 24 hour availability have contributed to establish Legance as a recognised leader in domestic and international markets.
Due to its outstanding international approach Legance can support clients over several geographical areas, and can organise and coordinate multi-jurisdictional teams whenever required.
Areas of practice: Legance has a diverse and extensive practice covering the following areas: administrative law; banking and finance; compliance; corporate finance; data protection; debt capital markets; dispute resolution; employment and industrial relations; energy, project and infrastructure; environmental law; equity capital markets; ESG and Impact, EU, antitrust and regulation; financial intermediaries regulations; food law; insurance law; intellectual property; investment funds; life sciences & healthcare; non performing loans; real estate; restructuring and insolvency; shipping, aviation and transportation; tax law; telecommunications, media and technology; white-collar crimes.
Staff Figures
Number of lawyers : 353 at this office : 127
Languages
English Farsi French German Italian Portuguese Spanish
Other
Other offices : Milan Other offices : Rome Other offices : London