Firm Profile > Kellerhals Carrard > Lugano, Switzerland
Kellerhals Carrard
Offices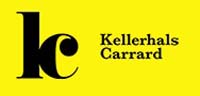 Kellerhals Carrard
Via Canova 15
P.O. Box 6280
CH-6901 Lugano
Switzerland
Kellerhals Carrard > The Legal 500
Rankings
Among the largest employment practices in Switzerland,
Kellerhals Carrard
 advises on the full spectrum of employment law matters as well as immigration and data protection. The team acts for Swiss and foreign corporations and has specialised industry knowledge of the pharmaceutical, health care, insurance, fashion, sports and construction sectors. Practice heads
Christoph Zimmerli
 and
Urs Marti
 regularly handle company and employment disputes, including dismissals of senior employees and disputes regarding bonus payments.
Ivan Paparelli
,
Jonathan Bernasconi
 and
Daniel Alder
 are further key contacts. The team in Bern was joined in late 2019 by
Michael Daphinoff
 from
Walder Wyss Ltd.
.
Kellerhals Carrard
's fintech practice advises its clients, which range from start-ups and mid-size companies to international players in the financial services sector, on a host of matters involving payment systems, asset management, initial coin offerings, crowd funding and lending as well as crypto-exchanges, funds and certificates. The team covers the regulatory aspects of fintech projects as well as data protection, funding and transactions.
Cornelia Stengel
 frequently performs legal analysis of new systems, products and technologies within the financial market.
Lars Schlichting
 is experienced in decentralised finance projects as well as setting up companies with tokenized shares.
The practitioners at Kellerhals Carrard's Lugano office are active in a range of practice areas, notably in M&A, intellectual property, dispute resolution and tax. Led by private client specialist Massimiliano Maestretti, the line-up also includes corporate adviser Henry Peter, Giovanni Stucchi who knows tax and commercial law well, and DR-expert Ivan Paparelli as well as Andrea Fioravanti and Stefano Perucchi.
Kellerhals Carrard offers 'high level quality' advice across all economy related areas of public law, including litigation, from both a Swiss and international perspective. The team has specific expertise in public procurement law, acting for both tenderers and awarding bodies as well as in public construction, planning and environmental law. The 'excellent' Christoph Jäger is specialised in litigating in areas of regulatory affairs, especially concerning key public infrastructures, and heads the Bern office together with Andreas Güngerich. The Lugano office is headed by Ivan Paparelli, who is experienced in litigation concerning, among others, construction law, and Jonathan Bernasconi.
Kellerhals Carrard
 acts for numerous international and national sports federations, clubs, teams and individuals on a variety of regulatory, transactional, contractual as well as contentious matters and has a particular specialism in the field of anti-doping litigation. The team is experienced in matters concerning football, athletics and motorsports and has an enviable track record in arbitration proceedings before the Court of Arbitration for Sport.
Ross Wenzel
 and
Jean-Pierre Morand
 are specialised in sports commercial matters.
David Casserly
 and
Marco Balmelli
 are key names for litigation concerning football-related matters, among other issues.
François Carrard
 is an experienced arbitrator and advises sports organisations on organisational and structural matters.
Massimiliano Maestretti
 focuses on Formula One teams.
Nicolas Zbinden
is also noted.
Kellerhals Carrard is regularly instructed by asset managers and investors to advise on listed financial products. The team is particularly active for national and international companies and banks, for which it also handles capital market transactions in the mid-market. Beat Brechbuehl in Bern has experience of equity offerings and IPOs, while Dominik Oberholzer specialises in financial products. Edgar Philippin and Jean-Luc Chenaux are the key practitioners in Lausanne.
Kellerhals Carrard advises a diverse range of clients from various sectors, including technology, healthcare, manufacturing and hospitality, as well as governmental and non-governmental organisations. Team heads Nicolas Mosimann, Daniel Alder, Ralph Gramigna, Christophe Rapin and Stefano Perucchi advise on tracking technology and employee data protection issues, direct marketing issues and international data transfer arrangements, among others. With regard to compliance programmes, the team regularly cooperates with the firm's white-collar crime/internal investigations team.
Kellerhals Carrard
's team is '
characterised by its excellent cooperation with each other and with clients
', which makes cross-departmental collaboration run smoothly. A particular area of expertise is dispute resolution, where the group represents national and foreign companies as well as doctors and hospitals in litigation and arbitration proceedings. The team's offering also includes regulatory advice and compliance matters, as well as financing and M&A transactions. 
Thomas Eichenberger
 in Bern leads the team and is also well versed in tort and product liability law. Basel-based 
Claudia Götz Staehelin
 is noted as a '
highly experienced litigator and a superb advocate with excellent strategic skills
'. 
Nicolas Mosimann
,
Christoph Zimmerli
 and
Jean-Luc Chenaux
are key contacts in Basel, Bern and Lausanne, respectively. 
Oliver Brupbacher
 from Novartis joined the Basel office in August 2020.
Kellerhals Carrard
 is active in advising officers and directors in corporate and insolvency reorganisations. The team, which is led by litigators 
Daniel Staehelin
 and 
Lukas Bopp
 in Basel, also advises clients on the purchase of businesses or assets of distressed companies and acts as court-appointed trustees. Its client portfolio includes a variety of banks and other financial institutions. Also in Basel, 
Emanuel Dettwiler
 is a key practitioner in distressed M&A.
Kellerhals Carrard
 has a strong reputation for the resolution of insurance law disputes, acting for domestic and international insurers, policyholders and brokers on all issues regarding liability and coverage, often achieving '
outstanding results in litigation
'. The team, consisting of a number of partners and lawyers focusing primarily on insurance and re- insurance law, further advises on the design of insurance products as well as regulatory and supervisory matters.
Christoph Frey
,
Pascal Grolimund
,
Thomas Eichenberger
,
Nicolas Gillard
 and
Ivan Paparelli
 head the Zurich, Basel, Berne, Lausanne and Lugano offices respectively.
Kellerhals Carrard
 is noted for its broad offering, in terms of practice areas and cities covered. The key practitioners are 
Beat Brechbuehl
, 
Christoph Jäger
, 
Daniel Emch
 and 
Thomas Eichenberger
 in the Bern office as well as 
Claudia Götz Staehelin
 in Basel and 
Cornelia Stengel
 in Zurich; they cover, M&A, litigation, investigations, sports, and capital markets matters, among other matters.
Kellerhals Carrard's banking and finance practice is noted for its activity in novel areas such as payment systems, crowd lending, cryptocurrencies and blockchain. The group also advises on anti-money laundering matters, financing instruments and asset management. The team is led by Cornelia Stengel, who has deep experience in financial services regulation. Other key practitioners are Dominik Oberholzer and Armin Kühne, who have notable expertise advising on matters relating to investment funds.
Kellerhals Carrard fields a sizeable team of specialists in this area that are spread out across the firm's various Swiss offices. The practice is noted for its expertise in advising on deals in the the mid-cap space and on corporate governance matters. The group is also active in the start-up scene, where it is able to leverage the wider firm's strengths in fintech and technology. Key names include Beat Brechbuehl in Bern; Ines Poeschel and Reto Schumacher  in Zurich; Edgar Philippin in Lausanne; Emanuel Dettwiler in Basel; Lugano-based Massimiliano Maestretti; and Clarence Peter in Geneva.
Kellerhals Carrard regularly advises companies from industries such as life sciences, construction, telecoms and consumer products on competition matters. Its offering includes assistance in cartel and abuse of dominant position investigations, merger control filings, compliance and representation in relevant disputes. The practice is jointly led by 'smart strategist' Daniel Emch in Bern and Lausanne-based Christophe Rapin, who joined from Meyerlustenberger Lachenal Ltd in January 2020. Daniel Lengauer is the key contact in Zurich.
Kellerhals Carrard
's team includes a 'g
ood mix of senior people with industry knowledge and young talent with global connections
'. Team members are involved as counsel, mediators and arbitrators in a variety of arbitration proceedings. Bern-based 
Bernhard Berger
 stands out for agency and distribution, M&A and joint venture cases and 
Martin Molina
 has core expertise in the commodity trading, medtech and energy fields. In Basel, 
Olivier Mosimann
 has a '
strong commercial background
' and 
Claudia Götz Staehelin
 is a key names for life sciences disputes. 
François Kaiser
, 
Henry Peter
 and 
Jean-Cédric Michel
 are the key contacts in Lausanne, Lugano and Geneva, respectively.
Kellerhals Carrard assists clients with various contentious and non-contentious IP matters, especially trade mark and patent mandates across the whole span of registration, protection, exploitation, enforcement and anti-counterfeiting work. For contractual mandates, the team handles distribution, brand development and brand protection strategies and drafts various agreements including manufacturing, purchase and supply agreements. Daniel Alder, Daniel Emch and Nicolas Mosimann heads up the practice.
Kellerhals Carrard is noted for covering a broad range of industries and practice areas. It has offices in Lausanne, Sion and Geneva, and its team has expertise in sports law, corporate and M&A, tax, competition, regulatory and disputes. Julien Rouvinez is the head of the Sion practice, and Emmanuèle Argand and Clarence Peter co-manage the Geneva office. Other key practitioners include Edgar Philippin, François Carrard, Jean-Luc Chenaux and Christophe Rapin.
The sizeable team at Kellerhals Carrard has an 'excellent reputation in the construction sector', in which it is instructed by contractors, developers, real estate companies and governments. The team has considerable experience in public procurement and construction disputes, and has recently advised on the digitalisation of the construction sector. Practice head Bernd Hauck in Basel is a recognised practitioner in the field. He is supported by Andreas Guengerich and Mario Marti in Bern.
Kellerhals Carrard acts for various TMT clients, from small start-ups to multi-national corporations, on various matters, including tax, contractual, regulatory and litigation mandates. Headed up by Daniel Alder, Daniel Emch and Nicolas Mosimann, the team advises on issues pertaining to software developments, partnership agreements, software as a service matters, cloud computing work, licensings and data protection projects. Oliver Brupbacher joined in mid-2020 from an in-house role.
Team members at 
Kellerhals Carrard
 are noted for '
working smoothly together to deliver excellent results
'. The firm impresses with its broad litigation practice, offering legal assistance to companies from industries including pharmaceutical and life sciences, insurance, banking, construction and sports. It has contacts in all business centres of Switzerland: 
Lukas Bopp
 in Basel; 
Nicolas Gillard
 in Lausanne; 
Andreas Guengerich
 in Bern; Lugano-based 
Ivan Paparelli
; 
Peter Schatz
 in Zurich as well as
Annemarie Streuli
 in the Geneva office. Life sciences specialist 
Claudia Götz Staehelin
 in Basel is also noted for her work in this space.
Kellerhals Carrard acts for Swiss and foreign (U)HNWI, entrepreneurs, private banks and family offices in various locations throughout Switzerland. The key contacts are 'outstanding inheritance law expert' Ingrid Iselin, family law specialist Annette Spycher, Nicolas Gillard and Thomas Hentz in Geneva, Bern, Lausanne and Basel, respectively; the team also includes practitioners in Zurich and Lugano. The team advises on wills, estate planning and structuring of private investments, among other work.
Kellerhals Carrard >
Firm Profile
Kellerhals Carrard is a full-service law firm with more than 220 legal experts and offices in Basel, Berne, Geneva, Lausanne, Lugano, Sion and Zurich as well as representative offices in Shanghai and Tokyo. The firm offers a full range of legal services for national and international clients in all areas of corporate and commercial law, with particular emphasis on cross border transactions. The firm is known for its entrepreneurial spirit, understanding of business needs and pragmatic approach.
Kellerhals Carrard advises and represents companies and entrepreneurs from all industries and economic sectors, public authorities, national and international organisations and private individuals before all judicial and administrative bodies nationally and abroad in practically all areas of the law. Kellerhals Carrard's activities are focused on:
Company and corporate law, external legal department
Litigation, arbitration and insolvency law
M&A and capital markets law
Regulatory financial markets law, financial services, collective investments, leasing, insurance
IT/IP, distribution, competition and anti-trust law
International sports law
Tax
Public law
Employment and social insurance law
Commercial criminal law and international mutual assistance / compliance
Family and inheritance law for private customers
Notarial office
KC focuses in particular on the areas of financial services, life sciences, IMT  sport, energy, real estate/construction as well as on trading and retail.
Lawyer Profiles
| Photo | Name | Position | Profile |
| --- | --- | --- | --- |
| | lic iur Jonathan Bernasconi | lic. iur., Attorney at Law, PartnerCAS in Civil Litigation | View Profile |
| | lic iur Andrea Fioravanti | lic. iur., LL.M., Attorney at Law, Partner | View Profile |
| | Costante Ghielmetti | Certified Tax Expert, Partner | View Profile |
| | lic iur Massimiliano Maestretti | lic. iur., Attorney at Law, Managing Partner Luganolic. oec. HSG | View Profile |
| | lic iur Ivan Paparelli | lic. iur., Attorney at Law, Partner | View Profile |
| | lic iur Stefano Perucchi | lic. iur., LL.M., Attorney at Law, PartnerCAS pour la Magistrature Pénale (CAS… | View Profile |
| | Prof Dr iur Henry M. Peter | Prof. Dr. iur., LL.M., Attorney at Law, Partner | View Profile |
| | lic iur Lars Schlichting | lic. iur., LL.M., Attorney at Law, Partner | View Profile |
| | lic iur Giovanni Stucchi | lic. iur., LL.M., Attorney at Law and Notary Public, PartnerCertified Tax Expert | View Profile |
| | Marco Züblin | lic. iur., Attorney at Law, Partnerlic. phil. | View Profile |
Staff Figures
Partners : 88 Counsels : 8 Senior Associates : more than 20 Associates : more than 60 Notary Public : 10 Of Counsels : 15 Legal Counsels : 5 Attorneys trainee : more than 20
Languages
English German Swiss German French Italian Spanish Portuguese Arabic Polish Russian Mandarin Japanese
Memberships
SCG Legal TAGLaw - A Worldwide Alliance of Independent Law Firms IBA (International Bar Association) ABA (American Bar Association) Inter-Pacific Bar Association (IPBA) International Association of Lawyers (UIA) AIJA - International Association of Young Lawyers
Press Releases
19th April 2021
OFFIX Holding Ltd of the Swiss Buying Cooperative of Stationers PEG and Office World Holding Ltd, which belongs to MTH Retail Group Holding, join their business in the newly founded Office World Group AG. 
19th April 2021
Gruner AG is taking over Basler & Hofmann West AG, which has around 80 employees and will in future operate under the firm name Gruner Region Bern AG. 
19th April 2021
19th April 2021
The privately controlled FISCHER Spindle Group in Switzerland, world technology leader in fuel cell compressor technology and Weichai Power, a listed 10bn Shandong company and one of the world technology leaders of hydrogen fuel cell power systems, enter into a strategic collaboration to become the global leading manufacturer in fuel cell compressors. 
19th April 2021
FountainVest Partners, a leading Asian private equity firm, led a consortium of investors that acquired a majority stake in the SPT Group represented by Kellerhals Carrard.
19th April 2021
Kellerhals Carrard advised AccorInvest on Swiss legal aspects of its financial restructuring.