Cobalt > Tallinn, Estonia > Firm Profile
Cobalt
Offices

Cobalt
KAWE PLAZA
PÄRNU MNT 15
10141 TALLINN
Estonia
Cobalt > The Legal 500
Rankings
The '
very professional
' team at
Cobalt
is known for covering the entirety of banking and finance matters, including advising banks on capital markets transactions and high-profile AML-related projects. Its longstanding clients include listed companies, equity houses, and investors in Estonian industry often based in London, the Nordics, Baltics, and Western Europe more broadly. Niche experience includes advising on the establishment of electronic money institutions and aircraft financing. Practice co-chair
Marina Kotkas
 advises on both capital market transactions and cross-border financing, refinancing, and public offerings, while co-chair
Kristel Raidla-Talur
 focuses on venture capital and fund formation. Of note,
Monika Koolmeister
, who specialises in financial services regulation concerning capital markets and fintech, was promoted to partner in September 2021, while senior associate and regulatory expert
Kaarel Eller
 joined from
Eversheds Asianajotoimisto Oy / Eversheds Attorneys Ltd (a member of Eversheds Sutherland)
in May 2021. Senior associate
Greete-Kristiine Kuru
is also noted.
Practice head(s):
Marina Kotkas; Kristel Raidla-Talur
Other key lawyers:
Testimonials
'By far the most knowledgeable and competent team on the market. Very specialised team members in each area of BF, quite unique for Estonia. Our go-to firm, in particular for banking and finance work.'
'All partners are very strong in their respective areas.'
'Very professional legal advice.'
'Marina Kotkas is one of the best banking and finance lawyers in Estonia whose extensive experience allows her to expertly handle even the most difficult cases.'
'Very commercial and responsive. Work dealt with at the most efficient fee level for maximum efficiency on fees. Excellent communications: all questions answered succinctly, and great anticipation of likely areas of concern for us as UK-based investors.'
Key clients
Swedbank
LHV Bank
Luminor Bank
European Investment Bank
KJK Capital
Alexela
Capfield
European Investment Fund
Pro Kapital
Nordic Aviation Group
Work highlights
Advised IFC on investing €20m in the global mobility platform Bolt to help expand access to mobility and delivery services in underserved urban areas in Africa and Eastern Europe—including in South Africa, Nigeria, and Ukraine.
Advised the Estonian energy group Alexela on obtaining of €37m in financing from the Sihtasutus KredEx, a financing institution established by the Estonian Ministry of Economic Affairs and Communications.
Advised Swedbank Investment Banking as lead arranger in connection with a public offering by Aktsiaselts Tallink Grupp of the new shares in Estonia and Finland (in Finland in the form of the Finnish depositary receipts, FDRs) with the purpose of raising of up to €34.6m capital.
The corporate and M&A team at
Cobalt
specialises in both inbound and outbound complex international transactions, as well as day-to-day corporate matters. Co-head of the mergers and acquisitions group
Martin Simovart
handles major transactions and divestments, often for private equity sponsors, listed companies, and multinationals operating in sectors including technology, financial services, energy, and industry.
Peeter Kutman
 also co-heads the team, and focuses on M&A transactions and venture capital investments, as well as shareholder agreements. Specialist counsel
Ott Aava
is noted for his work in both public and private M&A, commercial cooperation and joint ventures, as well as corporate restructuring.
Practice head(s):
Martin Simovart; Peeter Kutman
Testimonials
'The COBALT transaction team work to an international standard. Through their many years of experience working on the largest Baltic M&A deals, they know the ropes for cross-border M&A and they communicate in a way which international law firms and their clients can understand. The whole feel of the team, and the leadership of Martin Simovart and Jesse Kivisaari is international and high quality.'
'Jesse Kivisaari is a clear communicator, with a good commercial touch and excellent language skills. He is a lawyer you can feel comfortable introducing to your clients as you know they are going to be well looked after.'
'Excellent team with very good partners and required depth of knowledge.'
'Martin Simovart is very solution focused and knowledgeable lawyer. Peeter Kutman knows the law and provides excellent results.'
Key clients
Ardian
BaltCap
Entain
Euclid Transactional
Fortumo
Helmes
Levine Leichtman Capital Partners
MCF Group Estonia
Mid Europa Partners
Utilitas
Work highlights
In cooperation with international law firm Dechert advised a leading buyout investor Mid Europa Partners on the acquisition of Baltics e-commerce platforms Pigu and Hobby Hall Group.
Advised Utilitas on the acquisition of a shareholding in AS Tallinna Vesi, listed on the Tallinn Stock Exchange's main list.
Advised Fortumo on selling its business to Boku.
Cobalt
is noted for its expertise in complex disputes and litigation across the Baltics, with particular strength in business-related disputes. It often represents clients operating in sectors including competition, public procurement, energy, and banking, among others. Additionally, the team covers the full gamut of dispute resolution work, including litigation, arbitration, and alternative dispute resolution, and works alongside the insolvency practice and other teams to provide full coverage on all contentious legal matters. Practice head 
Jaanus Mody
 is an expert in insolvency, restructuring, and disputes. Senior associate and co-head of private client and administrative disputes
Kadri Michelson
 is noted for her work representing clients in civil and administrative proceedings.
Other key lawyers:
Testimonials
'Highly professional approach and quick reaction to any problem.'
'Strong cooperation, open communication, 100% trust.'
'Right balance between knowledge of the matter and client's needs and interests.'
'They keep in touch with us and return shortly with feedback to our queries.'
'Agile approach with a helicopter view.'
'On top of everything.'
'Proactive approach in finding/offering solutions.'
'Good negotiating skills, knowledge of the industry.'
Key clients
Alexela Group
Balti Gaas
Baltika
KJK Sports S.a.r.l.
Luminor Bank
Nordic Aviation Group
Olympic Entertainment Group
Port of Tallinn
Ragn-Sells
Pro Kapital Grupp
Electrolux Appliances AB
Helmes AS
Mammoet Europe B.V.
Work highlights
Successfully advised Baltika in reorganisation proceedings and helped the company in a radical turnaround that prevented the permanent insolvency of one of the oldest and biggest retail companies in the Baltics.
Acted for Gedeon Richter in the Supreme Court of Estonia achieving a 180-degree change of previous court practice that now enables generic pharmaceutical companies to get compensated for lost profit caused with unfounded preliminary injunctions.
Represented Port of Tallinn as a defendant in civil court proceeding which could give rise to a legal precedent of expanding possibilities to avoid pacta sunt servanda principle, especially in regard to competition law arguments, if the court should agree with the claimant.
The competition law team at
Cobalt
is known for handling a wide range of instructions including merger control, horizontal practices, dominant position, and compliance. Its local and international clients often operate in sectors including energy, waste management, and healthcare, and it is highly experienced in competition disputes, frequently representing clients before Estonian courts. Practice head and competition law specialist
Elo Tamm
 focuses on cartel and abuse of dominance proceedings, while senior associate
Mart Blöndal
 covers competition law and state aid matters. Additionally, specialist counsel
Elena Hansov
is dual qualified in both Estonia and England and Wales. She deals with merger control and vertical agreements, especially for clients in the life science industries.
Other key lawyers:
Testimonials
'The team is able to find reasonable solutions even in the most difficult situations.'
'Able to find the right person for solving the particular topic. Very open for good discussions, timely responses.'
'The company has competent specialists in various fields. Highly focused on clients interests. Good cooperation with the client.'
'Highly dedicated and competent professionals, who have significant knowledge of EU competition law and the ability to see the customer's interests more broadly.'
'Strong and diligent team, we are very satisfied by how well they understand our industry dynamic.'
'Mart Blöndal is a rising star – he is very proactive and an innovative young lawyer.'
'Team's confidence reflects their ability to handle tough cases with ease.'
'I very much valued the services offered by Mart Blöndal. I think he gives great value to the company and I would suggest his services to any close business partner.'
Key clients
Alexela Varahalduse
Balti Gaas
BaltCap
Elektrum Eesti
European Commission
Huawei Technologies Oy (Finland) Co. Ltd.
Kapten Grant
KMG Inseneriehituse
Mid Europa Partners
Porto Franco
Port of Tallinn
R-S OSA Service (Ragn-Sells group company)
Wolt Estonia
Work highlights
Acted for Wolt Estonia in the supervision proceedings carried out by the Estonian Competition Authority in connection with the conditions of price parity, and in the respective communication with the Competition Authority.
Advised Porto Franco on ensuring initial compliance with general applicable state aid regulations in receiving and using the loan and advised the client during the review processes started by the relevant national administrative authority and the European Commission regarding the compatibility of the granted state aid.
Advised Mid Europa Partners, in cooperation with international law firm Dechert, on the acquisition of leading Baltics e-commerce platforms Pigu and Hobby Hall Group.
Cobalt
focuses on advising both local and international clients on high-profile real estate transactions, real estate disputes, commercial and industrial property development, and major energy projects in the Baltics. In recent years it has seen a significant increase in energy sector clients operating wind farms, solar plants, and district heating systems. Head of the real estate team
Aivar Taro
is noted for advising on high-value real estate transactions for both domestic and international clients.
Liina Linsi
specialises in real estate litigation and
Sandra Sillaots
handles construction and planning law, as well as environmental and energy law.
Other key lawyers:
Testimonials
'The team is highly qualified/experienced and can handle all potential cases.'
'Aivar Taro – can deal with my requests immediately when needed.'
Key clients
Aquila Capital
LHV Varahaldus
Nordic Real Estate Partners (NREP)
Galio Group
Enery Österreich GmbH
Porto Franco
Corum Asset Management
Baltic Horizon Fund
Northern Horizon Capital/Gene Investments
Consolis/E-Betoonelement
Satnam/Capfield
Graanul Invest
BPT Real Estate
Workland
Pro Kapital Grupp
Pirita Tee Development
Baltek Arendus
OMA Ehitaja
Work highlights
Advised MCF Group Estonia on the development of the largest data centre in the Baltics and subsequent sale of the project to Three Seas Initiative Investment Fund.
Advised Logassets on the sale of 50% of logistics property company Nordassets to the Baltics leading property development company Kapitel.
Advised French private investment house Ardian on acquiring 100% of Nevel Oy from Vapo Oy, including its Estonian district heating assets.
The tax team at
Cobalt
is known for representing international clients in tax disputes, as well as providing tax advisory services. It also has niche expertise in corporate tax incentives and benefits. Practice head
Egon Talur
 focuses on repressing clients in tax litigation and audit proceedings. Senior associate
Tõnu Kolts
 is particularly strong in tax structuring and advising on Estonian employee share option practices, while senior associate
Karli Kütt
 represents clients in indirect tax and tax proceedings, covering VAT, excise duties, and customs duties.
Testimonials
'Attentive to detail, proactive, responsible, and client-oriented.'
'Egon Talur is a very professional and client oriented partner. Karli Kutt is responsible and proactive.'
Key clients
Change Ventures
Mindvalley, Inc.
Green Marine, a joint venture of Port of Tallinn Ltd. and NT Marine Ltd.
Modular Technologies
3 Commas Technologies
Manoir Energy
Alexela Group
Johnson & Johnson
Nordic Aviation Group
Omnicom Media Group Europe Limited
Diarana
Work highlights
Advised Green Marine AS on obtaining an operating license for an excise warehouse required for the production and processing of heavy fuel oil.
Advised Fortumo on all Estonian tax matters with respect to selling its business to global mobile payments platform Boku.
Advised Mindvalley, Inc., and its Estonian subsidiary Mindvalley OÜ, on various tax-related matters.
With offices in Estonia, Latvia and Lithuania,
Cobalt
is known for providing full-service employment legal advice for major international brands in the Baltic region, with particular focus on counselling, employment litigation, and regulatory compliance. Head of the corporate and employment team
Karina Paatsi
 focuses on transaction advisory work and collaborates with the litigation team regarding employment law disputes. Senior associate
Heili Haabu
is an expert in immigration matters for foreign employees, temporary agency staff, employment contracts and trade union relations.
Other key lawyers:
Testimonials
'Cobalt has been a great partner for us in Employment-related questions. They are always fast to react and respond, help us to find the best solutions for the company and are explaining even the most complicated legal nuances in a simple manner. This is why we have chosen them as our partners.'
'I think the biggest difference is how approachable they are. Doesn't matter with whom I speak from the team, the service I get is always on a very good level. You can really see that everyone in the team are customer-oriented, which I really like.'
'Karina Paatsi is always available to us, has a quick turn around and offers pragmatic advice.'
'Cobalt offers a service that has people at its center. People at Cobalt are easily approachable and they communicate in a way that is easily understandable. In addition they are fast in delivering offers and answers, which is crucial for my daily work.'
'The people I work with at Cobalt are simply put very nice persons who are easily approachable, who understand what I/we need fast, who give fast and clear answers/guidance.'
Key clients
AbbVie
Lidl
HUGO BOSS
Sandoz
IBM
Luminor
Electrolux
Goodyear
Nordic Aviation Group
Booking.com
Work highlights
Advised AbbVie in the context of AbbVie's transformative acquisition of Allergan.
Representing a former employee of Peaceful Tech OÜ whose employment contract was terminated based on an alleged written complaint asserting that the client had sexually harassed one of his female colleagues at a non-work-related event.
Cobalt
has built up a reputation for it work regarding data protection, as well as data privacy, trademark law, and regulatory issues. The team is also involved in the IP/IT-related aspects of transactions and often advises clients in the pharmaceutical, online gambling and advertising sectors. Practice head
Egon Talur
 is noted for IP asset restructuring and IP rights management, as well as GDPR compliance documentation drafting and tax-related matters.
Testimonials
'The communication was exceptional.'
'The cooperation with Cobalt was very special due to the high commitment of the contact persons. Pragmatic results are continuously sought to find a quick and satisfactory solution for the client.'
'Quick response, always available, time for the customer, and willing to solve the problem.'
'Egon Taluri has a very good knowledge of tax law.'
Key clients
3Commas
Absolut Company Aktiebolag
BaltCap
Change Ventures
Creative Woodworks
EDC Eastern Drinks Company Ltd
Goodyear Tire & Rubber Company
R-S OSA Service (Ragn-Sells group company)
Salv Technologies
Starbucks Corporation
Work highlights
Advised 3Commas on auditing, reviewing, updating, and organising its full set of legal documents (including terms of service, privacy policy and core service agreements with its service providers and main partners), analysing and testing its operational legal structure from a compliance perspective.
Represented Creative Woodworks in several disputes related to the infringement of its design rights.
Acted for EDC Eastern Drinks Company Ltd in a trademark opposition at the Board of Appeal in Ukraine regarding its Mernaya trademark.
Cobalt >
Firm Profile
COBALT is a closely integrated alliance of top-tier law offices across the Baltics uniting more than 250 attorneys and lawyers. The firm's legal professionals offer leading–edge legal solutions in all key areas of business law: banking and finance, capital markets, mergers and acquisitions, EU law, competition, dispute resolution, restructuring and bankruptcy, real estate and construction, energy and infrastructure, employment, IP, IT and regulatory, environmental law, transportation and tax.
Main Contacts
| Department | Name | Email | Telephone |
| --- | --- | --- | --- |
| M&A AND CORPORATE TRANSACTIONS | Dr Irmantas Norkus | irmantas.norkus@cobalt.legal | +370 687 81323 |
| M&A AND CORPORATE TRANSACTIONS | Elijus Burgis | elijus.burgis@cobalt.legal | +370 687 93933 |
| M&A AND CORPORATE TRANSACTIONS | Martin Simovart | martin.simovart@cobalt.legal | +372 511 2020 |
| M&A AND CORPORATE TRANSACTIONS | Guntars Zile | guntars.zile@cobalt.legal | +371 2942 7809 |
| M&A AND CORPORATE TRANSACTIONS | Peeter Kutman | peeter.kutman@cobalt.legal | +372 502 2426 |
| CORPORATE ADVISORY & EMPLOYMENT | Žilvinas Kvietkus | zilvinas.kvietkus@cobalt.legal | +370 699 54702 |
| CORPORATE ADVISORY & EMPLOYMENT | Karina Paatsi | karina.paatsi@cobalt.legal | +372 514 6405 |
| CORPORATE ADVISORY & EMPLOYMENT | Gatis Flinters | gatis.flinters@cobalt.legal | +371 2655 6592 |
| CORPORATE ADVISORY & EMPLOYMENT | Toms Šulmanis | toms.sulmanis@cobalt.legal | +371 2911 0761 |
| BANKING, FINANCE & CAPITAL MARKETS | Marina Kotkas | marina.kotkas@cobalt.legal | +372 525 3086 |
| BANKING, FINANCE & CAPITAL MARKETS | Lauris Liepa | lauris.liepa@cobalt.legal | +371 2920 6001 |
| BANKING, FINANCE & CAPITAL MARKETS | Akvilė Bosaitė | akvile.bosaite@cobalt.legal | +370 698 06964 |
| BANKING, FINANCE & CAPITAL MARKETS | Kristel Raidla - Talur | kristel.raidla-talur@cobalt.legal | +372 513 6997 |
| BANKING, FINANCE & CAPITAL MARKETS | Eva Suduiko | eva.suduiko@cobalt.legal | +370 610 40646 |
| EU & COMPETITION | Elo Tamm | elo.tamm@cobalt.legal | +372 512 0573 |
| EU & COMPETITION | Ugis Zeltins | ugis.zeltins@cobalt.legal | +371 2632 8671 |
| EU & COMPETITION | Rasa Zaščiurinskaitė | rasa.zasciurinskaite@cobalt.legal | +370 655 38008 |
| IP, IT & DATA PROTECTION | Egon Talur | egon.talur@cobalt.legal | +372 518 8579 |
| IP, IT & DATA PROTECTION | Indrikis Liepa | indrikis.liepa@cobalt.legal | +371 2928 4852 |
| REAL ESTATE, ENERGY & ENVIRONMENT | Aivar taro | aivar.taro@cobalt.legal | +372 528 8508 |
| REAL ESTATE, ENERGY & ENVIRONMENT | Dace Silava-Tomsone | dace.silava-tomsone@cobalt.legal | +371 2947 7302 |
| REAL ESTATE, ENERGY & ENVIRONMENT | Simona Oliškevičiūtė-Cicėnienė | simona.oliskeviciute@cobalt.legal | +370 698 88460 |
| REAL ESTATE, ENERGY & ENVIRONMENT | Artūras Kojala | arturas.kojala@cobalt.legal | +370 659 20404 |
| TAX | Sandija Novicka | sandija.novicka@cobalt.legal | +371 2914 2856 |
| TAX | Rokas Daugėla | rokas.daugela@cobalt.legal | +370 688 84503 |
| DISPUTE RESOLUTION | Jaanus Mody | jaanus.mody@cobalt.legal | +372 501 5407 |
| DISPUTE RESOLUTION | Dr Rimantas Simaitis | rimantas.simaitis@cobalt.legal | +370 652 36366 |
Staff Figures
Number of Partners : 40 Number of Lawyers : 203
Languages
Estonian English Latvian Lithuanian Finnish German Italian Russian
Memberships
GALA (Global Advertising Lawyers Association) Lex Mundi World Services Group (WSG) Ius Laboris INTA - International Trademark Association IBA (International Bar Association) Mindful Business Charter (MBC)
Other
:
Diversity
We are committed to continuing to build an inclusive culture and to make diversity and inclusion an integral part of our decision-making at every level of the firm.
At Cobalt, we are committed to creating a culture of equality providing an environment within which all employees have equal opportunities for development and progression. All our people are key to our future growth and ongoing success.
Some of our career development, talent acquisition and retention initiatives and principles are mentioned below:
Career development
We don't have a specific female-focused career development program. These expectations are equal for all moving on their career path. We have 8 main levels in our career plan and these steps are determined by years of experience, level of education and specific expectations that need to be filled in order to move to the next level. All these expectations are discussed when the entry level starts at the office or yearly during the performance reviews.
Seeking new talent
We run a twice a year traineeship programmes (winter and summer) in Estonia. Traineeship program lasts for 4-6 weeks and yearly we hire yearly about 12% from the trainees to our firm. In average applicants are 30-35% male and 65-70% female, and the ratio of successful candidates has been 50% female and 50% male for the past 3 project rounds.
Seeking experienced hires
When seeking experienced talent, we keep a close eye on our market and conduct a wider public hiring campaigns or targeted searched for certain fields. In addition, we campaign and share our vacancies and opportunities always on different marketing channels, to ensure the widest outreach possible.
Fair promotion and appraisal practices
We strongly believe that following fair promotion practices are of critical importance in setting the tone for our internal culture and retaining talent. We promote based on merit, results and ability.
Equal pay and bonus
We remain confident that men and women are paid equally for doing equivalent roles within Cobalt. We continue to monitor our mean and median pay ratios on all the levels in the firm. We are systematically running analysis on the salaries of our associates at different levels, at our partner's and our business services team to ensure that. We are also closely reviewing our bonus procedures as part of the annual salary review, and we commit to treating men and women equally when considered for a bonus.
Diversity & Inclusion
We value diversity and the benefits diverse teams bring to our clients. While we currently don't have a formal firm-wide D&I policy just yet, we continue to strive to create an inclusive culture and diverse workforce where our people have a sense of belonging and feel they are equally involved and supported​. We are committed to continue creating an inclusive culture and make diversity and inclusion an integral part of our decision-making at every level of the firm. At the moment Estonia has six female and seven male partners, Lithuania has four female and fourteen male partners, Latvia has two female and seven male partners. Meaning 33% of our partners are female.
According to Eurostat, Estonia and Latvia still have the highest gender pay gap compared to other EU Member States, we believe it is our responsibility as a corporate citizen to take a firm action to improve the current situation.
International capabilities
COBALT is a closely integrated alliance of top-tier law offices across the Baltics uniting more than 200 attorneys and lawyers.
Finnish Desk
COBALT's Finnish Desk, based in our Tallinn office, focuses on legal issues related to cross-border business activities between Estonia, Latvia or Lithuania and Finland. Its main target group consists of the investors, entrepreneurs and companies in the Baltic States having a business interest in the Finnish market and vice versa.
The Finnish Desk consists of a four-member project management team: Martin Simovart, partner, Jesse Kivisaari, specialist counsel, Getter Villmann, junior associate, and Hegle Pärna, assistant lawyer.
In addition, the services of the Finnish Desk provide access to the high-level legal services of COBALT law office in all legal areas in the Baltics, and to an extensive global partner network, including the exclusive membership of the Estonian office in World Services Group which intermediates worldwide recognised legal professionals and high-quality legal services, and in Lex Mundi which is an organisation of the world's leading independent law firms.
German Desk
Germany is an important trading partner for the Baltic States. Many German and Austrian companies have established subsidiaries in Estonia, Latvia and Lithuania. Likewise, Baltic entrepreneurs expand their business to German speaking countries. Accordingly, the demand for legal services in German language is quite high. We advise both domestic companies that are entering markets in Germany, Austria or Switzerland, as well as investors from German speaking countries.
Our team consists of qualified lawyers who have obtained their master or doctorate degree at German universities and have gained certain working experience in German law offices.
Client testimonials
CLIENT: Flavio Perini, Chief Executive Officer, Chairman of the Board, AS Baltika
COMPANY/FIRM: AS Baltika
TESTIMONIAL: I met with COBALT team for the first time during early spring 2020 when me and the shareholders were evaluating the opportunity to apply for the reorganisation of Baltika, one of the biggest retail companies in Estonia with also a presence all over Baltics, listed on Nasdaq Baltic Stock Exchange market. COBALT team was leading Baltika's team through this complicated and uncertain procedure with a lot of professionalism, seriousness and preparation and the final result achieved thanks to their help was simply great.
---
CLIENT: Donatas Aksomitas, Managing Director, AGACAD
COMPANY/FIRM: AGACAD
TESTIMONIAL: AGACAD had worked with Cobalt in the past on a variety of corporate matters and always found them to be highly knowledgeable on both the legal and the business side, as well as proactive and efficient. For M&A work, the reputation of the firm – and in particular that of Juozas Rimas who heads the M&A Practice – preceded them. There was a long track record of deals where they successfully advised both local and international clients. So we knew we could count on them to represent our interests effectively and professionally in this transaction of historic importance to AGACAD and its founders.
---
CLIENT: Olga Barreto Goncalves, CEO, Latvian Startup Association "Startin.LV"
COMPANY/FIRM: Latvian Startup Association "Startin.LV"
TESTIMONIAL: Our recent experience with Cobalt included work on the new share option regulation in Latvia which took almost a year.
The elaboration on the new share option regulation in Latvia is an excellent example of private-public cooperation, which has resulted in the qualitative, balanced and up-to-date legal framework, embodying the best international practice and respecting essential local requirements.
As the lead voice of the start-up ecosystem in Latvia, we can confirm that the new share option regulation was a long-waited improvement and we already notice its positive impact on industry development.
Together with the start-up community, venture capitalists, parliament representatives (in particular Mr Reinis Znotiņš), Cobalt was one of the key drivers within the legislative process, demonstrating an excellent understanding of the business side and providing crucial legal input throughout all process.
---
CLIENT: Darius Žakaitis, Founder, Tech Zity UAB
COMPANY/FIRM: Tech Zity UAB
TESTIMONIAL: COBALT has advised our company Techzity UAB on the acquisition of shares in Techfabrikas UAB and the creation of a joint venture for the development of an innovative business park in Klaipėda, Lithuania. COBALT lawyers always find logical and knowledge-based solutions for every problem. I really enjoy working with COBALT and feel they have my back every step of the way. They were agile, pragmatic, bold, consistently level-headed and worked 24/7 to keep the deal on track. The team handles the full spectrum of M&A work and appears to be the first port of call for many of the market's most high-value and sophisticated matters. Their attention to detail, extensive experience and strategic skills create value for clients.
---
CLIENT: N/a
COMPANY/FIRM: OP Corporate Bank plc Latvia branch
TESTIMONIAL: COBALT team was reached to provide their service in preparing credit documentation for a project finance case in energy sector. With the team's professional and elaborative approach, it was possible to reach the goal in rather compressed time schedule. The team was certain not to overlook any details and they were prepared for anything that could come their way during discussions. It was also significant contribution that the involved specialists were following very carefully the set milestones in order to satisfy their fulfilment. Extensive knowledge of the energy sector was essential in supplementing the final documentation with important elements. All in all, ability to work under pressure and find compromises were also important elements to finalize this service, and we are thankful for the team's contributions in this project.
Interviews
Dr Irmantas Norkus, Managing partner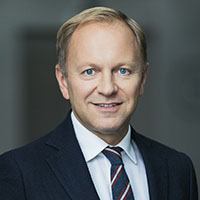 What do you see as the main points that differentiate COBALT from your competitors?
Over the last 20 years, we have grown from a 1-practitioner firm to an organiztion of more than 100 people in Lithuania. We now count more than 250 team members in the Baltics. Today we are located in three capital cities – Vilnius, Riga and Tallinn.  A constant appetite for growth keeps us looking for innovation and development. We are well diversified and specialized; our firms cover the full range of business law as well as provide private services (family law and white-collar crime) to individuals. In terms of the age of our partners, we are one of the youngest partnerships in the market.
Which practices do you see growing in the next 12 months? What are the drivers behind that?
Corporate / M&A will continue to grow in 2022. Post-pandemic recovery and over-liquidity in the market will drive investments in the M&A market. Foreign direct investments should increase in the Baltics too.
Regulatory advice in the markets of financial services will continue to be in demand. A growing ecosystem of fintech companies will require more extensive legal guidance. Data protection and consumer protection are growing areas too. It is very likely that governments will tighten tax regulations to recover part of the state aid distributed to prevent the economic crisis due to COVID.
What's the main change you've made in the firm that will benefit clients?
We try not to reinvent the bicycle but to adapt it to the new environment. We monitor the evolution of business and aim to provide support to companies that embrace the future. Therefore, there is not one change but a group of regular improvements to our services addressing the changing needs of the client.
Is technology changing the way you interact with your clients, and the services you can provide them?
Absolutely. Remote working encouraged us to test various media and communication forms to interact with clients and provide services. In certain instances, to speed up the process, we share the database, document templates and proprietary information with clients, while working on documents simultaneously and drafting without exchanging multiple versions of the same document. This allows us to better engage with the client, understand his needs and produce documents in a more expedient manner. We share our resources (data and people) with clients too.
Can you give us a practical example of how you have helped a client to add value to their business?
Being connected and having partners in all European jurisdictions, we often help clients who are considering entering multiple EU jurisdictions identify showstoppers or potential risks or costs in the early stages. It is not legal advice only but assistance with understanding commercial barriers too. We assist young companies in their expansion by advising on certain aspects of capital raising or making business partnerships.
Are clients looking for stability and strategic direction from their law firms – where do you see the firm in three years' time?
Business is all about a long-term partnership. Thus, our clients seek a reliable and trustworthy advisor in us capable of assisting them with long term projects. Our goal is to develop COBALT into a sustainable and ever-adapting and evolving organization able to attract talent and provide quality service. As post-pandemic recovery promises to be steep and active, we need to be well resourced (people) and equipped (technology). Our focus now is people. The transformation of the working method and office organization should not be overlooked.