Firm Profile > S. Horowitz & Co > Tel Aviv, Israel
S. Horowitz & Co
Offices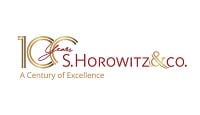 S. Horowitz & Co
S. HOROWITZ HOUSE
31 AHAD HAAM STREET
TEL AVIV 65202
Israel
S. Horowitz & Co > The Legal 500
Rankings
S. Horowitz & Co is well versed in all areas of banking and finance, however the firm has particular strength in corporate finance and equity financing. Also of note is the firm's strong working knowledge of factoring transactions and export credit finance, demonstrated by its role as lenders' counsel in the $200m+ financing of an irrigation system supplied by Netafilm to the Ethiopian Sugar Corporation, representing the largest such transaction in Israel. Anthony Bloch advises international borrowers, lenders and investors on financing mandates involving infrastructure projects, M&A, joint ventures and trading activities. Clifford Davis has standout expertise in export credit finance and acquisition finance, and Michelle Liberman specialises in syndicated and project finance.
S. Horowitz & Co often advises international companies looking to access the Israeli market through M&A deals. The firm is also well known for advising Israeli companies engaged in major transactions, acting for PE funds on acquisitions in Israel and advising insurance companies on corporate transactions. Clifford Davis frequently represents multi-nationals in large M&A transactions. Amit Steinman, who previously worked as a corporate lawyer in New York, advises a range of clients from the US, Europe and Japan on M&A, joint ventures and acquisition financing. Aharon Bloch is also noted.
S. Horowitz & Co's 'extremely professional and dedicated' team specialises in cartel and excessive pricing disputes and investigations. In addition, the firm regularly acts for clients subject to administrative orders and fines imposed by the ICA, and in relation to significant merger clearances. 'Exceptional' partner Hagai Doron's broad experience includes representing clients in civil, criminal and administrative investigations and litigation concerning alleged cartels and abuse of dominance claims. In a recent highlight, Doron acted for Peugeot on its global $50bn merger with Fiat, securing the ICA's approval in March 2020. Gitit Levin Grinberg continues to represent the IEC in a complex abuse of dominance claim. Associate Adi Karni Amar is also recommended.
S. Horowitz & Co consistently operates at the highest level in all areas of litigation, and is routinely active in the most high-value complex disputes in the market, many of which set important precedents. The group excels in banking work, representing several of Israel's most significant banks and financial institutions. Alex Hertman co-leads the practice and specialises in corporate disputes including hostile takeovers, shareholder disputes and creditors' rights issues. Fellow co-head Yehoshua Horesh operates a broad practice with a particular focus on the real estate, construction and infrastructure sectors.
With a longstanding reputation as a market leader in all types of litigation, S. Horowitz & Co attracts large companies based both within Israel and internationally seeking representation in class actions relating to product liability, antitrust and banking. The group is also heavily involved in the pharmaceutical sector, acting for Teva in both derivative actions and class actions regarding reporting duties and the disclosure of information. Key practitioners Hagai Doron and Uriel Prinz represent numerous vehicle manufacturers in claims regarding their products, while Alex Hertman represents investment companies in both derivative and class actions. Gitit Levin Grinberg is another name to note.
S. Horowitz & Co has a strong track record in transactional and contentious mandates involving prominent clients across the spectrum of healthcare and life sciences. In the field of litigation, the team has an excellent reputation in complex disputes, including major class actions. Recently, it was chosen to represent Taro Pharmaceuticals in the first class action filed in Israel regarding the affect of opioids. Tal Band is best known for representing life sciences clients in administrative litigation. Dovev Apel is often engaged in major legislative developments led by the Ministry of Health and the Knesset, in addition to regularly representing clients in IP litigation, product liability disputes and class actions.
S. Horowitz & Co stands out for its role in major railway and highway projects, which is supplemented by broader expertise in a wide spectrum of energy projects. Of particular note, the team is advising several banks involved in financing and refinancing the Jerusalem Light Railway, and acting for a construction company in a separate matter regarding the construction of the Tel Aviv Light Railway. Benjamin Sheffer provides support to clients, including concessionaires, EPC contractors and bidding vehicles, throughout construction projects, from the tender stages through to operation and maintenance. Michelle Liberman and Aharon Bloch specialise in cross-border and domestic project finance.
Barnea Jaffa Lande & Co. has seen an uptick in work from international companies involved in Israeli infrastructure projects. In addition, the team has leading expertise in project financing and a strong track record advising on all aspects of transport and energy projects, including tenders and construction. Among its recent highlights, the firm advised Construccion y Auxiliar de Ferrocarriles, S.A. on the Jerusalem Light Rail's Green Line. Simon Jaffa is highly active in the fields of infrastructure and energy. Shai Avnieli is well versed in infrastructure disputes.
S. Horowitz & Co has an exceptionally diverse insurance practice; it handles contentious, transactional and regulatory work for major international and domestic insurance companies. On the contentious side, the firm is often involved in subrogation claims and class actions involving allegations of fraud or breach of good faith and fair dealing. In terms of non-contentious work, the firm advises clients on M&A, divestitures of their shares, corporate restructuring and insurance tenders, among others. 'Smart and tenacious' attorney Avi Ordo remains very active in product liability and professional negligence cases. Ehud Arzi is best known for representing clients in commercial insurance disputes. Moran Katz specialises in product liability and professional negligence disputes.
S. Horowitz & Co is widely regarded as the leading litigation firm in Israel. It acts for global companies from the telecoms, pharmaceutical and media sectors, as well as nationally-recognisable higher education institutions. Tal Band leads the practice and manages the firm's relationship with Teva, the most active IP litigant in the jurisdiction. Avi Ordo advises on IP matters as part of a wide-ranging cross border technology practice. At junior partner level, Yair Ziv is recommended for his work with pharmaceutical companies and technology companies.
S. Horowitz & Co is able to leverage the expertise of practitioners in different departments to advise major domestic and international companies on all aspects of their activities in the Israeli market. Highly regarded for its expertise in contentious matters, the firm defends multinationals such as Google in class actions and libel lawsuits. Hagai Doron, who is recommended for regulatory matters, assists television and radio broadcasters, cable franchisees, internet service providers and production companies with compliance and permit matters relating to their operations in Israel.
One of the pre-eminent litigation firms in Israel, S. Horowitz & Co's white-collar offering spans antirust, money laundering, fraud and economic offences. The group frequently handles innovative and precedential matters, such as representing the defendant in the first time an indictment was filed for crypto currency related economic offences. Pnina Sheffer-Emmanuel works with international and domestic corporations and their directors on a variety of issues. Amit Becher joined the firm in 2019, having previously worked in the finance and taxation department of the Tel Aviv District Attorney Office.
S. Horowitz & Co is very active in matters related to the coronavirus pandemic, including terminations and social insurance benefits. It is also well versed in all forms of individual and collective employment disputes, and the employment aspects of corporate and commercial agreements. Ofir Pozner has a strong track record of advising clients in relation to individual and collective employment terms, redundancies and various contentious matters, such as discrimination and whistleblowing claims. Former practice head Shoshana Gavish left the firm in January 2020.
S. Horowitz & Co has the bench strength to represent energy clients in litigation and administrative proceedings, in addition to advising on major tenders and financing arrangements. The team's ongoing work in the field includes assisting the IEC with a complex international tender for the sale of Ramat Hovav power station. Yehoshua Horesh stands out due to his prolific involvement in litigation regarding energy companies, including construction, engineering and infrastructure disputes. Shlomi Delgo and Eran Bezalel are other names to note.
S. Horowitz & Co assists various parties with licensing and research and development agreements, including start-ups, investors and multinationals. Its client base spans the telecoms, software, clean-tech and life sciences sectors. The firm's standout strength is in working with research institutions; it acts for large clients such as Yeda on all aspects of the commercialisation of their IP rights. Aharon Bloch, who heads up the practice, works with the technology transfer offices of academic institutions. Avi Ordo leads the prosecution department and advises leading production companies on agreements with global online distributors.
S. Horowitz & Co has one of the strongest IP practices of the full-service firms in Israel. The trade marks prosecution department, which sits within the IP practice (that also includes its top-tier disputes team), works with clients from around the world on portfolio management, enforcement before the IPTO and rival application proceedings. Team head Avi Ordo is an 'extraordinary attorney' who specialises in working with global media companies on the protection of their products. Tal Band heads up the broader IP group.
S. Horowitz & Co represents clients in civil, administrative and criminal proceedings involving zoning and planning issues. In one recent highlight, the team represented the rights holders in Kfar Hasidim in proceedings contesting a preferred housing plan involving the construction of a huge neighbourhood in Rechasim. Amir Caspari leads the practice alongside Asaf Rentsler.
S. Horowitz & Co has proven expertise in real estate tax, transfer pricing and the applicability of double taxation treaties. It also has an established corporate tax practice that deals with the tax structuring of various transactions, including M&A and investments. Leor Nouman advises a diverse range of clients on all areas of corporate, partnership and individual taxation. Associate Zmira Joseph Arbel stands out for her expertise in corporate tax, tax structuring for high-net-worth individuals and employment compensation matters.
S. Horowitz & Co's 'very bright team' is particularly active in the aviation industry, however it has additional experience of the shipping, railway and automobile sectors. Its range of services includes representing aviation clients in major class actions, executing commercial agreements and handling financing arrangements. Hugh Kowarsky advises various clients engaged in the aviation industry on contractual and regulatory issues. Eyal Doron, who is qualified in Israel and New York, specialises in complex commercial litigation.
S. Horowitz & Co is particularly skilled in domestic debt capital markets and secondary market transactions. In a recent highlight, the team advised Minrav Projects on its IPO on the TASE with an approximate value of NIS600m. Amir Assali is well versed in listings of various financial products on the TASE and Nasdaq, and has additional expertise in debt financing arrangements.  Guy Firer specialises in securities law.
One of the oldest firms in Israel, S. Horowitz & Co has a longstanding reputation for advising large domestic companies on financing, IP licensing and commercial agreements. The firm is capable of serving a wide variety of sectors, including fintech, biotech, social media and food-tech, and has a particular specialism in advising research and development clients such as Yeda on all aspects of technology transfer. Mordehay Malca leads the team.
S. Horowitz & Co advises clients on a diverse array of real estate projects, showing particular skill in handling financing arrangements, sales and acquisitions of land and property holdings. Among the firm's highlights, it is currently advising Minrav Engineering and Construction on the acquisition of land rights and subsequent construction of several urban renewal projects in Tel Aviv. Avigail Kastiel is well versed in all areas of commercial and residential real estate, but focuses primarily on transactional work. Leor Nouman brings additional expertise in real estate transactions and commercial agreements to the team.
S. Horowitz & Co's team advises the full spectrum of clients in connection with insolvency and restructuring mandates, including corporate rehabilitations and receivership proceedings. Recently, the firm advised Israel Discount Bank regarding its position as a creditor of Eliezer Fishman's group of companies, following his bankruptcy. Ehud Arzi often represents creditors in large-scale bankruptcy cases, while Michelle Liberman is particularly experienced in bankruptcy and restructuring proceedings.
S. Horowitz & Co >
Firm Profile
The firm: S. Horowitz & Co is one of Israel's leading full-service law firms. The firm offers the full range of corporate, commercial and dispute resolution services to the international and Israeli business and financial communities. It is also one of Israel's largest law firms, with over 150 fee-earners, many of whom are multilingual and have qualified and practised as lawyers in the US, England and South Africa. Chambers Global describes S. Horowitz & Co as being 'in a class of its own' for domestic and cross-border banking and finance, and as 'without doubt, the best commercial litigation law firm in Israel'. The Legal 500 EMEA has described the firm's corporate and M&A practice as being 'simply outstanding.'
Areas of practice: The firm operates in a number of practice areas, including the following:
Corporate: the firm advises on a wide spectrum of transactions, such as mergers and acquisitions (including tender offers, forward and reverse triangular mergers and private acquisitions), joint ventures (including strategic alliances, partnerships and other forms of collaboration), IPOs and secondary offerings (including SEC registered offerings and offerings of Israeli securities on European markets), venture capital (including venture capital structuring and private equity investment) and corporate governance.
Dispute resolution: the firm has been involved in a large proportion of the major commercial disputes that have arisen in Israel. It regularly represents clients in complex multi-jurisdictional proceedings, acting and collaborating, where necessary, with foreign counsel.
Banking and corporate recovery: it advises banks, financial institutions and borrowers on all aspects of secured and unsecured financings, acquisition finance, project finance, trade finance and asset finance. The firm has acted for banks on most of the major international and domestic syndicated financings that have taken place in Israel.
With the largest dedicated IP department among the leading commercial law firms in Israel, the firm advises on all aspects relating to the use, enforcement, licensing, and protection of IP rights.
Project finance and infrastructure: extensive experience advising on major projects in various sectors, including electricity, roads, light railways, tunnels, construction, telecommunications and infrastructure.
The firm's tax practice offers a broad expertise in all aspects of business taxation, international tax planning, property taxation, value-added tax and customs duties.
Securities and capital markets: the firm advises on the issuances of debt securities and other instruments, international offerings, securitisations and derivatives and represents foreign underwriters in relation to public offerings.
Pharmaceuticals/biotechnology: the firm provides clients with a full range of legal services specifically tailored to the pharmaceutical/biotechnology sector. Clients include pharmas, start-ups, universities and health funds.
Telecommunications and media: the firm advises mobile phone operators, broadcasters, cable franchisees, program providers, satellite operators, service providers and financiers on all corporate and regulatory issues that may arise from operating in the telecommunications field in Israel.
The firm advises on all areas of law relating to antitrust and trade matters. It regularly advises on the Israeli antitrust regulatory aspects of mergers and acquisitions and the application of Israeli antitrust law to agreements that may be regarded as restrictive arrangements.
Energy and natural resources: extensive experience in acting for most of the major players that operate in Israel's electricity, oil and gas industries.
The firm deals with all types of commercial property transactions.
Staff Figures
Number of lawyers : 168
Languages
English French German Hebrew Spanish Afrikaans
Other
Contacts : Tal Band Contacts : Clifford Davis