Firm Profile > Gardner Leader LLP > Maidenhead, England
Gardner Leader LLP
Offices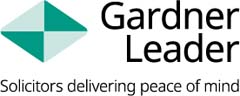 Gardner Leader LLP
FIRST FLOOR, 7 FRASCATI WAY
MAIDENHEAD
SL6 4UY
England
Gardner Leader LLP > The Legal 500
Rankings
Gardner Leader LLP >
Firm Profile
Gardner Leader LLP offers the full range of legal support giving clients trust, value and peace of mind with specialist teams across commercial, residential property, family, dispute resolution and inheritance protection. Gardner Leader has been at the heart of the Berkshire community for over 120 years, with offices in Newbury, Thatcham and Maidenhead. Typical clients are individuals and businesses across and beyond Thames Valley ranging from first time buyers and start-ups to venture capital funds, charities and PLCs.
In 2017, Gardner Leader were proud to be the winner of The Maidenhead & Windsor Business Awards Best SME award and shortlisted for Fast growing business award. They were also shortlisted for The Law Society's Excellence Award for Law Management, The LawNet Law Firm of the Year Award and Team of the Year Award (Litigation) and were runner-up in The British Legal Technology Team of the Year.
Practice Areas:
Corporate and Commercial
Giving support to businesses in the region and beyond, with corporate commercial matters including mergers and acquisitions, restructuring and reorganisation, lending and refinancing and commercial contracts.
Commercial Property
The team assist with the full range of commercial property issues and act for a wide variety of national and independent clients on matters including site acquisitions for development, re-financing work and acquisitions and disposals of shops, offices and factories.
Employment
The firm act for individuals and businesses, including representing employees in the employment tribunal and in negotiating settlements. They also work with employers to update contracts and policies, manage HR issues, such as redundancy exercises, performance management, grievance and disciplinary procedures.
Dispute Resolution
Gardner Leader represent a wide range of clients from individuals to large organisations in litigious matters and aim to make the process as smooth as possible, whilst achieving the best outcome for their client. Litigation might be around a commercial, property or personal dispute or perhaps in relation to probate issues brought by beneficiaries including family members or charitable beneficiaries.
Managing Risk and Reputation
Whether due to planned events or unforeseen crisis such as a health and safety incident, clients may on occasion require an adviser to help mitigate against adverse outcomes. The team recognise the value of reputation and work proactively to ensure reputation remains protected. Reputational risk may also be required if an employee has been accused of a criminal offence, and in this regard we are able to offer expertise, reputation and discretion.
Family
Experts in taking clients through often what is a difficult time and tenacious in pursuit of clients' interests, the team give peace of mind that everything will be done to get the best outcome. The team can advise in relation to pre-nuptial and co-habitating agreements and deal with cases involving complex assets and overseas interests/parties.
Inheritance Protection
Whether you are considering making your own Will, need advice on assisting a relative in making one, or are currently dealing with an Estate of a deceased loved one, the legal considerations and processes involved can be complex and daunting. Gardner Leader can give you the information and support you need, offering specialist help.
Residential Property
The team enjoy working with clients to achieve timely completions, whilst ensuring all issues have been checked and addressed. The team train others on topics such as top tips for first time buyers and tips for those buying property to let.
Lawyer Profiles
| Photo | Name | Position | Profile |
| --- | --- | --- | --- |
| | Michael Axe | Michael Axe is a Senior Associate in the Dispute Resolution Team based… | View Profile |
| | Stephen Bennett | Stephen is a Consultant based in the Maidenhead office. With a strong… | View Profile |
| | Richard Buckeridge | Richard is the former senior partner of Heath Buckeridge Solicitors Limited which… | View Profile |
| | Stephanie Buckeridge | Stephanie is a Senior Associate at Gardner Leader. She is based in… | View Profile |
| | Hannah Davies | Hannah Davies is a Senior Associate in our Corporate & Commercial Team.… | View Profile |
| | Simon Fisher | | View Profile |
| | Noor Kadhim | Noor is a Partner in the Dispute Resolution team. Noor specialises in… | View Profile |
| | Shipla Khanum | Shipla Khanum is a Solicitor in the Corporate & Commercial Team. Shipla… | View Profile |
| | Hilary Messer | Hilary Messer is a Senior Associate at Gardner Leader in the Dispute… | View Profile |
| | Niamh Minihane | Niamh is a Partner at Gardner Leader in the Inheritance Protection Team.… | View Profile |
| | Kathryn Tarry | Kathryn joined Gardner Leader in December 2013 as a Consultant. She began… | View Profile |
| | Diane Yarrow | Diane is a Partner at Gardner Leader in the Commercial team. She… | View Profile |
Staff Figures
Number of partners : 24 Number of other qualified solicitors : 31
Testimonials
CLIENT: Verified client
TESTIMONIAL: We were very happy with the service provided by Michelle. She had a professional approach and a good understanding of our requirements and expectations with a productive approach. (Michelle Di Gioia, Partner, Property Litigation & Health and Safety)
---
CLIENT: Verified client
TESTIMONIAL: Thanks to your reassurance, hard work and expertise. I am more than happy with the way things have worked out. (Alastair Goggins, Partner, Dispute Resolution, Contentious trusts and probate & Charities and not-for-profit)
---
CLIENT: Verified client
TESTIMONIAL: Your honesty, integrity and compassion have been outstanding throughout such a difficult case. (Alastair Goggins, Partner, Dispute Resolution, Contentious trusts and probate & Charities and not-for-profit)
---
CLIENT: Verified client
TESTIMONIAL: Both Gardner Leader in general and Julie are very efficient, I feel when dealing with you, we are coming to seasoned professionals who do things properly and am reassured that we have a serious law firm stood behind us. (Julie Taylor, Partner, Employment)
---
CLIENT: Verified client
TESTIMONIAL: Gardner Leader continues to provide reassuring advice in whatever category we require at the time. Thank you! (Jolyon Barton, Partner, Personal tax, trusts and probate)
---
CLIENT: Arash Peyami
TESTIMONIAL: Your professionalism and ability to communicate in a language we understand is unparalleled. (Diane Yarrow, Partner, Corporate Commercial)
Diversity
Gardner Leader have been at the heart of Berkshire for over 120 years and supporting the community has always been important to us. As such, Gardner Leader's Corporate Social Responsibility Group (CSR Group) was established in 2014. Employees at all levels across all of our offices are encouraged to be involved with the CSR Group and members currently total over 100.
Taking place every spring, a 'charity of the year' is selected by a firm-wide vote, from charities which have been nominated by employees. Annual charities supported since 2014 include Naomi House, Newbury District Cancer Care Trust, Bloodwise, Swings and Smiles and Pancreatic Cancer UK.
Fundraising activities have included a 1980s day, quizzes, half and full marathons, plus cycling events. In addition, partners of the firm have taken their turn in the stocks being soaked for charity. There was a very heroic parachute jump and several employees took part in a 'Wolf Run'. Gardner Leader have collected tonnes of charity bags of pre-loved clothing and toys and we have run Bake Off-style competitions and several silent auctions! Most recently, one partner climbed to the top of Kilimanjaro.
Since 2014, employees and clients of Gardner Leader have raised in excess of £30,000.00. In addition to fundraising, support for the charity of the year includes sponsorship, a 'will week', skills sharing including social media training, pro bono legal advice, volunteering for charity organised events and grounds maintenance.
Our most recent selected 'charity of the year' was Pancreatic Cancer UK. Throughout the year, staff across the firm have been raising money by taking part in 'virtual coffees'. This involves remote conversations with clients with each coffee worth £2 to PCUK. So far, the firm has raised over £500 since the start of lockdown.
We are proud that five of our partners are trustees for local and national charities, with many more employees being involved in charities on a personal level.
In addition to sponsoring community events, Gardner Leader supports schools, providing input at careers fairs and mock interview events. We also offer work experience for Year 11 pupils from local schools across all three of its offices, together with university students.
Gardner Leader takes its responsibility to the environment very seriously, having implemented an Environmental Group to look at ways we can further improve Gardner Leader's impact on the environment. We encourage employees to work with paperless files and where this is not appropriate, we support recycling and effective waste management. Where possible, we source ethical products and suppliers.
Gardner Leader value the importance of diversity, both internally and externally. As such, Gardner Leader is proud that the majority of the employees throughout the firm are women, with 38 out of 55 qualified lawyers across the firm.
In addition, Gardner Leader are continually looking to the future, hiring trainee solicitors and graduates on a regular basis, bolstering the teams with young employees brimming with enthusiasm, helping them to further develop their careers in the legal sector.
Top Tier Firm Rankings
Firm Rankings