Gardner Leader LLP > Newbury, England > Firm Profile
Gardner Leader LLP
Offices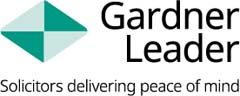 Gardner Leader LLP
WHITE HART HOUSE
MARKET PLACE
NEWBURY
RG14 5BA
England
Gardner Leader LLP > The Legal 500
Rankings
Gardner Leader LLP has a full-service private client offering, frequently handling multi-jurisdictional work and providing advice on domicile and other international estate planning issues. Practice head Jolyon Barton works on high-value estates often involving high-profile public figures, preparing wills, LPAs and discretionary trusts. The practice 'shines above all with their approachable and friendly way of doing things' and in dealing with sensitive mental capacity issues, an area in which newly appointed partner Niamh Minihane and Penny Wright are stand-out individuals. Robert Jobson is also recommended, regularly helping clients establish new trusts as well as to administer existing trusts.
Other key lawyers:
Testimonials
'Niamh Minihane is super efficient in her response times. She is a consummate professional, quickly developing the level of trust critical to the lawyer/client relationship. She is also a compassionate person which when dealing with the bereavement of a client's loved one, is a great quality to possess. I have recommended Niamh to other members of my family and friends.'
'The firm is approachable and friendly. Despite the significant growth of the firm, it has remained true to its values. Billing is transparent and I feel that I am in good hands. I trust this firm.'
'A multi-disciplinary practice in the M4 corridor who are strong in all areas. The trusts and probate practice gives a reliable personal service that clients like.'
'Partners are always accessible and Rob Jobson, in particular, an oasis of calm when things start to get fraught.'
'The team provides a very human, client-centric service, of excellent well informed professional advice combined with empathy and a true interest in their clients. '
'Penny Wright leads by example. She is very sensitive and patient with difficult client situations and needs. She is knowledgeable, professional and experienced, but also particularly good at dealing with vulnerable clients, including the bereaved and those diagnosed with dementia and ill health. She explains complicated legal matters clearly and the advice is suited/adapted for each individual client. She can adapt her style to suit each client's individual needs. This is based on a true human interest and empathy. '
'We have dealt with and referred clients to various firms of solicitors over the last few decades, good, bad and indifferent and for once, Gardner Leader shines above all with their approachable and friendly way of doing things. Nothing is too much trouble and I've got full confidence they will deal with my clients properly. '
'The private client team have a diverse team and when working with them it is evident that members of the team are involved in a case due to the specialist knowledge they can bring to that case.'
Gardner Leader LLP's litigation department 'punches above its weight', with regular instructions on complex multijurisdictional matters in corporate and commercial disputes, civil fraud and international arbitration. Practice head Chris Felton is an 'elite commercial litigator', with a track record of work on both domestic and international arbitration cases. Michelle Di Gioia and Andrew Shipp are also recommended, with the latter acting for insolvency practitioners. Associate Katie Dyson is one to watch, working closely with Felton on a number of high-value disputes as well as being involved in Chancery and Queen's Bench disputes.
Other key lawyers:
Testimonials
'Client-oriented and responsive, Gardner Leader is a firm which delivers high quality advice and execution equal to most City firms with an affordable fee structure. And they're exceptionally nice people.'
'The team is cohesive, coherent and readily available when you need them. Nothing is ever too much trouble and they have the ability to help you feel like you are their only client, which is a rare thing.'
'Their litigation department punches above its weight in terms of their expertise and client base, so you are getting London skills at Newbury prices. Their innovative approach to employees has allowed them to retain and develop excellent lawyers.'
'Andrew Shipp is a very safe pair of hands, Andrew has learned well from Chris Felton and has developed many of his attributes and tactical thinking. Our go-to person on day-to-day litigation.'
'Chris Felton is, without doubt, one of the elite commercial litigators in the entire country. He has enviable experience of big ticket commercial litigation at the highest level, including Supreme Court cases and huge international commercial arbitrations. Calm under pressure, with a great eye for strategy, and expertise in the ligitation arena that instils confidence in clients. It goes without saying that he is therefore more than a match for any City litigator.'
'Michelle Di Gioia is very pragmatic and commercial but will fight tooth and nail for the client. Chris Felton is very knowledgeable and a lateral thinker. Katy Dyson is a young talent coming through – she has a bright future'
'The firm remains a Thames Valley miracle with the quality of its international commercial dispute resolution work. Growing but still small, the firm is harmonious and well run and agile and forward-looking. It is a striking example of how a small firm can – with the help of technology and the Bar – punch so much above its weight.'
'Katie Dyson is a rising star. A protege of Chris Felton, she brings a similar combination of humour and industry to her work.'
Key clients
Philip Hudson
Freemans Event Partners (Holdings) Limited
Barrowfen Properties Limited
Managed Legal Solutions Limited
SSGC Limited
Work highlights
Acting for Freemans Event Partners (Holdings) Limited in relation to claims against the director and shareholder of a property development company; including successfully making an urgent administration application in the Insolvency and Companies Court.
Acting on behalf of Barrowfen Properties Limited for an application to strike out a petition by a Bahamian company for a debt which was disputed on substantive grounds.
Advised litigation funder Managed Legal Solutions Limited, which funded part of the costs of a group action claim against GSK in the Seroxat group action.
Gardner Leader LLP has recently advised numerous clients on Covid-19 compliance measures, including workplace safety procedures and risk assessments. Michelle Di Gioia provides general health and safety advice to numerous clients, in addition to handling contentious matters including professional negligence claims.
The Gardner Leader LLP charities and not-for-profit team provides expert advice to faith-based charities, independent schools, and trustees on matters such as charity formation and registration, Charities Act compliance, and mergers and restructuring. Head of the dispute resolution team Alastair Goggins regularly handles complex contentious matters for charities, while Diane Yarrow is an expert in governance issues and GDPR compliance matters for charities. Penny Wright's expertise includes establishing new charities and dealing with permanent endowments, and Richard Buckeridge provides charities advice on trusts, wills, and property matters.
Other key lawyers:
Testimonials
'We have a longstanding relationship with Gardner Leader, who understand what really matters to us. They continue to deliver the highest standards of client care and give us peace of mind that our case will be handled expertly, and that our interests will come first. Gardner Leader have assisted us in litigious, commercial and real estate matters.'
'Penny Wright is very capable and has a good understanding of the charity sector.'
'The team are extremely knowledgeable in all areas of wills and probate. They're also very helpful and approachable with queries from non-experts.'
'In addition to the excellent knowledge and advice the team offer, there is a genuine sense of commitment to the charity sector amongst them all. As a charity client, they are a pleasure to work with.'
'Whenever I need legal assistance, I know that within Gardner Leader, there will be someone who can give the very best help available.'
Key clients
Progressive Farming Trust
Swift Logistics Group
British Skin Foundation
Gardner Leader LLP provides full contentious trusts coverage to clients, delivering 'honest and expert' advice on matters such as negligent professionals and executors. The team is lead by the 'brilliant' partner Alastair Goggins, who has been involved with a wide range of contentious matters, including high-value estates, Court of Protection matters, capacity issues, and negligent executors.
Testimonials
'The team were knowledgeable in my litigation case involving a claim against an estranged family member's will. They took the case on when other firms had declined to, and they were able to get me to a positive conclusion. Their knowledge of the legal precedents in this field were really helpful. '
'Alastair Goggins was brilliant – he was the partner in my case and was so well informed and able to reassure me.'
'They are very approachable and offer practical solutions. Alastair Goggins leads a very supportive team. '
'The team at Gardner Leader are extremely professional, dedicated and approachable; dispensing what seems to me, expert, truthful advice on matters which are not easily resolved. The team are completely honest on your chances of success and the costs involved.'
'It is very apparent when visiting the offices of Gardner Leader (pre-pandemic) that the litigation team are very much that, i.e. a band of trustworthy professionals that believe in their abilities and have confidence in their colleagues.'
'Alastair Goggins radiates experience, confidence and ability. He is closely involved in the running of all his cases and he brings to them a very effective combination of commercial acumen, sensible practical advice and first-rate legal knowledge. He has an excellent feel for litigation and negotiation tactics. He works hard for his clients.'
Gardner Leader LLP 's team, which is spread across Newbury and Maidenhead, advises on complex financial matters and public law children proceedings, often with an international element as well as vulnerable clients. The team's workload has had a particular focus on Special Guardianship Orders, with practice head Seona Myerscough undertaking many of these instructions. Simon Fisher is 'pragmatic in his approach' with considerable expertise in mid to high net value financial matters involving complex assets. Newly promoted partner Suzy Hamshaw is a qualified collaborative lawyer whose work focuses on financial disputes in the breakdown of relationships and the preparation of pre and postnuptial agreements.
Testimonials
'Fantastic client care – they went above and beyond for me. They were really helpful, kind, caring and wanted the best possible outcome for me.'
'Gardner Leader LLP clearly understands the significant emotional, as well as financial, strain ongoing family court proceedings put on parents and children. They are clear and efficient in their communications, and, at all times, reiterate and emphasise the best interests of the children. They have represented both myself and my husband in convoluted child arrangement matters for my two children, and my two step-children: while perhaps not innovative, their sensitivity to the connectedness of these two separate cases has been invaluable.'
'Seona Myerscough and Stephanie Buckeridge always treated us with the utmost courtesy, listened to our concerns and anxiety.'
'The team at Gardner Leader are a professional, well thought of team who have clear client care values.'
'Good knowledgeable child-led practice on behalf of solicitor and great support from a team with more general issues. Seona Myerscough has represented the child alone on many of my cases and is great at engaging young people and thinking about how best to meet their needs. '
'Suzy Hamshaw is a thoughtful and able litigator and focused on effective settlement where possible. Seona Myerscough has immense personality and flair. I was recently involved in an unusual case with her in which she looked after a financial remedy client who had severe learning difficulties. She navigated the complexities of the case with great skill to obtain an excellent result for the client. '
'Simon Fisher is excellent in engaging with clients and building their confidence in his ability to solve problems. He is personable, hard-working and pragmatic in his approach. '
Work highlights
Representing a child through her guardian appointed under Rule 16.4 Family Proceedings Rules on allegation of sexual abuse of the child brought by the mother against the father.
Representing a mother in a Specific Issue Order Application regarding a dispute concerning the order of secondary school preference on the Local Authority Secondary School Placement Application.
Based in Newbury and Maidenhead, Gardner Leader LLP's commercial property team advises on complex acquisitions and financing arrangements, investments, joint ventures, commercial leasing issues and extensive development projects. Greg Humphreys leads the practice from the Newbury office and has particular experience in handling property transactions for restaurant businesses, while Suki Hardy advises clients from the telecoms and data centre industries. In Maidenhead, Richard Buckeridge's practice handles all property matters, including leasehold enfranchisement matters and regulatory and advisory work. Joanna Bullard is experienced in the acquisition and disposal of commercial properties.
Testimonials
'The team's USP is that it undertakes City level high value, complex transactions, punching far above its regional competitors.'
'Partner Suki Hardy is a highly accomplished transactions lawyer, having the perfect combination of technical, deal management and commercial skills. Her clients (mainly big-hitting US developers) adore her and won't do anything in the UK without her input. She deserves their loyalty, given her indefatigability in working round the clock on their complex and demanding real estate deals.'
'Richard Buckeridge of Gardner Leader has dealt with my legal matters in a clear friendly and efficient manner offering sound advice and producing work of excellent standard.'
'Suiki Hardy and Clare King are both friendly and experienced solicitors. For us, they stand out because they meet deadlines and do what they say they are going to do. We have struggled with other solicitors delaying matters, but this has never been the case here. Suki and Clare always undertake a thorough job and are willing to go above and beyond.'
Key clients
CloudHQ UK Limited
Progressive Technology Group
Organic Research Centre
Rivar Limited
Swift Logistics Group
Newbury Building Society
Work highlights
Advised Organic Research Centre on the sale of a portfolio of agricultural and residential properties with an aggregate value in excess of £4m.
Advised CloudHQ UK Limited on the acquisition and development of a strategic site for the development of data centre premises.
Advising long term client, Progressive Technology Group on various property matters with a deal value in excess of £5m.
The Swindon-based team at Gardner Leader LLP, which merged with Clark Holt in June 2021, advises a broad mix of UK and international clients on their transactions across the South West and nationally. In the 'client-focused' team, the corporate lawyers have expertise in M&A, management buyouts and reorganisations, while the commercial practice is adept at handling commercial contracts, particularly in relation to outsourcing, IP, employment and data protection. Transactional specialist Philip Humphreys leads on corporate issues, while the commercial piece is led by Peter James, who is valued for his 'sound advice', following the retirement of Jeremy Holt in April 2020. Jeff Jenkins is a core member of the corporate group, with substantial experience in incorporations, raising investment, joint ventures and M&A.
Practice head(s):
Philip Humphreys; Peter James
Other key lawyers:
Testimonials
'The team has a wide range of skills and competences which can be deployed on any client problems. They demonstrate adaptability and flexibility, and focus on successful delivery.'
'The individual lawyers within Clarke Holt are very client focused: they know my business better than I know it myself, they demonstrate great insight and competence, and they help me make better decisions for the business.'
'I have relied on Jeff Jenkins for many strategic corporate insights. He has an unmatched depth of knowledge, skills and competence.'
'Clark Holt's specialist knowledge and specific support in our particular operational sphere is very apparent and much valued.'
'The services and advice are delivered very professionally, with just the right level of the personal touch. I work closely with Peter James and his sound advice is of particular value.'
Key clients
Jonas Computing (UK) Limited
Management team of Improve International Limited
Shareholders of Absolute Antibody Limited
Shareholders of Sundog Media Toolkit Limited
Wheelsure PLC
Sheep Included Limited
Genmed.me Limited
Active Building Centre Limited
KAM Project Consultants
Alternate Investments Limited
Amberjack Global Limited
Argentum Apothecary
Alert Systems Limited
Censornet
Cordell Health Limited
Clearwater Hampers Limited
Pirum Systems Limited
Kallidus Limited
Solverboard
Gurr Johns Limited
Work highlights
Advising the shareholders of Absolute Antibody Limited on its sale to private equity firm Thompson Street Capital Partners.
Advising Active Building Centre Limited, a government-funded research organisation, on public procurement, general business and corporate law.
Providing general commercial advice to longstanding client Kallidus Limited, which is involved in the SaaS provision of learning and development tools and content.
At Gardner Leader LLP, personal injury and clinical negligence cases are a cornerstone of the work undertaken by the dispute resolution department. Led by Alastair Goggins, the team covers a full spectrum of claims for clients, with particular specialisms in matters involving birth complications and injuries, fatalities and inquests, as well as cancer delays Also notable is that the firm is prominent in cases arising from high-profile transport accidents. Andrew Shipp, who made partner in 2020, is another key individual.
Other key lawyers:
Testimonials
'Alistair Goggins is sensible and pragmatic. He always wants to do the best by his clients, and seeks advice where necessary.'
'Gardner Leader are a great regional firm. They serve the communities in which they work exceptionally well, maintaining pretty much a full service. So the lawyers there have a great breadth of legal knowledge, but also carry out cases with impressive community knowledge and focus.'
'The meticulous Andrew Shipp runs his cases like a Swiss watch. Clients are scrupulously advised, instructions are clear, and cases brought home with laser-beam focus.'
The property litigation practice at Gardner Leader LLP advises numerous investors, owners, and occupiers on adverse possession claims, contract breaches and portfolio disputes, among other matters. Michelle Di Gioia is an accredited CEDR mediator and professional negligence specialist. Andrew Shipp, who made partner in 2020, is highly experienced in High Court actions and TOLATA claims, and frequently works with the firm's property agent and landlord client base. Alistair Goggins is the head of the dispute resolution practice.
Practice head(s):
Alastair Goggins; Michelle Di Gioia
Other key lawyers:
Testimonials
'Gardner Leader is a strong and growing regional firm which I have worked with for many years. It knows its market well and its property litigation practice is very effective.'
'Excellent quality for a smaller regional firm that serves the local community well, and has far better quality legal offering than its local competitors.'
Gardner Leader LLP provides guidance for a range of clients, from large listed companies and private equity funds to start-ups and SMEs. Practice head Greg Humphreys is a specialist commercial property lawyer and has extensive experience advising on complex issues relating to affordable housing, development agreements and building leases and licences. Diane Yarrow is 'excellent', with expertise on a broad range of corporate and commercial work, including M&A transactions and international re-financing projects.
Other key lawyers:
Testimonials
'The team is diverse with a strong mix of experience and youthful energy. They are very responsive and communicate and work together well. They have key individuals with expertise in different fields eg commercial property and franchise agreements. '
'Put simply, every partner and fee earner I have met at Gardner Leader is highly professional, very empatheti, and they don't take themselves too seriously – they are fun to work with, something which cannot be said about a lot of lawyers!'
'Diane Yarrow is excellent. She infuses confidence in her approach. She is suggestive, strong at communicating and a pleasure to work with. I cannot recommend her enough.'
Key clients
Swan London Limited
Emma Shipley Limited
Premier Pipeline Limited
Greenwood Childcare Limited
Rivar Ltd
Swift Logistics
Team Technologies Limited
Pomroy & Hine Limited
One SightSolutions Limited
Work highlights
Providing corporate support to Rivar Ltd in relation to the development of various residential sites.
Gardner Leader LLP represents employers from a variety of industries and sectors ranging from the healthcare and telecoms industries to agricultural estates and private schools. The team is led by Julie Taylor who handles complex and high-value litigation, particularly discrimination claims and technical TUPE disputes.
Testimonials
'From my perspective, it is the people within Gardner Leader who make it different. There is a sense that the client's interests are paramount which creates a safe space when the situation is volatile or uncertain.'
'This team of lawyers is very approachable and down to earth. They try to make the legal complexity easy to understand.'
'Julie Taylor has been my legal advisor on employment matters for some years. Very approachable, professional and responsive. Julie's advice is clear, straightforward and invariably helpful.'
Gardner Leader LLP >
Firm Profile
Gardner Leader LLP offers the full range of legal support giving clients trust, value and peace of mind with specialist teams across commercial, residential property, family, dispute resolution and inheritance protection. Gardner Leader has been at the heart of the Berkshire community for over 120 years, with offices across the Thames Valley area. Typical clients are individuals and businesses across and beyond Thames Valley ranging from first time buyers and start-ups to venture capital funds, charities and PLCs.
In 2017, Gardner Leader were proud to be the winner of The Maidenhead & Windsor Business Awards Best SME award and shortlisted for Fast growing business award. They were also shortlisted for The Law Society's Excellence Award for Law Management, The LawNet Law Firm of the Year Award and Team of the Year Award (Litigation) and were runner-up in The British Legal Technology Team of the Year.
Practice areas
Corporate and commercial: Giving support to businesses in the region and beyond, with corporate commercial matters including mergers and acquisitions, restructuring and reorganisation, lending and refinancing and commercial contracts.
Commercial property:The team assist with the full range of commercial property issues and act for a wide variety of national and independent clients on matters including site acquisitions for development, re-financing work and acquisitions and disposals of shops, offices and factories.
Employment: The firm act for individuals and businesses, including representing employees in the employment tribunal and in negotiating settlements. They also work with employers to update contracts and policies, manage HR issues, such as redundancy exercises, performance management, grievance and disciplinary procedures.
Dispute resolution: Gardner Leader represent a wide range of clients from individuals to large organisations in litigious matters and aim to make the process as smooth as possible, whilst achieving the best outcome for their client. Litigation might be around a commercial, property or personal dispute or perhaps in relation to probate issues brought by beneficiaries including family members or charitable beneficiaries.
Managing risk and reputation: Whether due to planned events or unforeseen crisis such as a health and safety incident, clients may on occasion require an adviser to help mitigate against adverse outcomes. The team recognise the value of reputation and work proactively to ensure reputation remains protected. Reputational risk may also be required if an employee has been accused of a criminal offence, and in this regard we are able to offer expertise, reputation and discretion.
Family: Experts in taking clients through often what is a difficult time and tenacious in pursuit of clients' interests, the team give peace of mind that everything will be done to get the best outcome. The team can advise in relation to pre-nuptial and co-habitating agreements and deal with cases involving complex assets and overseas interests/parties.
Inheritance protection: Whether you are considering making your own Will, need advice on assisting a relative in making one, or are currently dealing with an Estate of a deceased loved one, the legal considerations and processes involved can be complex and daunting. Gardner Leader can give you the information and support you need, offering specialist help.
Residential property: The team enjoy working with clients to achieve timely completions, whilst ensuring all issues have been checked and addressed. The team train others on topics such as top tips for first time buyers and tips for those buying property to let.
Staff Figures
Number of partners : 30 Number of other qualified solicitors : 38
Testimonials
CLIENT: Verified client
TESTIMONIAL: We were very happy with the service provided by Michelle. She had a professional approach and a good understanding of our requirements and expectations with a productive approach. (Michelle Di Gioia, Partner, Property Litigation & Health and Safety)
---
CLIENT: Verified client
TESTIMONIAL: Thanks to your reassurance, hard work and expertise. I am more than happy with the way things have worked out. (Alastair Goggins, Partner, Dispute Resolution, Contentious trusts and probate & Charities and not-for-profit)
---
CLIENT: Verified client
TESTIMONIAL: Your honesty, integrity and compassion have been outstanding throughout such a difficult case. (Alastair Goggins, Partner, Dispute Resolution, Contentious trusts and probate & Charities and not-for-profit)
---
CLIENT: Verified client
TESTIMONIAL: Both Gardner Leader in general and Julie are very efficient, I feel when dealing with you, we are coming to seasoned professionals who do things properly and am reassured that we have a serious law firm stood behind us. (Julie Taylor, Partner, Employment)
---
CLIENT: Verified client
TESTIMONIAL: Gardner Leader continues to provide reassuring advice in whatever category we require at the time. Thank you! (Jolyon Barton, Partner, Personal tax, trusts and probate)
---
CLIENT: Arash Peyami
TESTIMONIAL: Your professionalism and ability to communicate in a language we understand is unparalleled. (Diane Yarrow, Partner, Corporate Commercial)
Diversity
At Gardner Leader, we are proud of the diversity that runs through the firm and we value the importance of it, both internally and externally. The firm recently undertook a diversity survey to understand the breadth of people that are employed at Gardner Leader. We are very proud that 78% of the employees are female whilst also boasting a wide age range with a strong mix of junior and senior level employees.
As such, the firm continually look to the future, hiring paralegals, trainee solicitors and graduates on a regular basis, helping them to further develop their careers in the legal sector.
Gardner Leader have been at the heart of Berkshire for over 125 years and supporting the community has always been important. We are proud to regularly support our local community in many different events and festivals, such as Thatcham Summer Festival, Newbury Spring Festival and Henley Royal Regatta.
We are also very proud of the charity work the firm and its employees are involved in throughout the financial year. A firm-wide vote is taken place every spring to select a 'charity of the year' from charities which have been nominated by employees. Annual charities supported since 2014 include Naomi House, Newbury District Cancer Care Trust, Bloodwise, Swings and Smiles and Pancreatic Cancer UK.
Running throughout our financial year from July, employees have been involved in many different fundraising activities, including: clothing and toy donations, Bake Off-style competitions, silent auctions and, most recently, a group of employees completed a sponsored skydive, as well as many other activities. Since 2014, employees and clients of Gardner Leader have raised in excess of £30,000.00.
This spring, the firm selected Thames Valley Air Ambulance as our next 'charity of the year'. Our Corporate Social Responsibility (CSR) team are working on upcoming fundraising events, including one employee
running the London Marathon.
We are also proud that five of our Partners are Trustees for local and national charities, with many more employees involved in charities on a personal level.
Gardner Leader also has an Environmental Group that looks at ways we can further improve the firm's impact on the environment. Employees are encouraged to go paperless wherever possible and striving to source ethical office products and suppliers. Once again, work we have done with our local community is very important to the firm as we endeavour to support local environmental initiatives whenever we can.
Client Testimonials
CLIENT: Verified Client
COMPANY/FIRM:
TESTIMONIAL: "As a 'blended' family we have been in the unenviable position of needing a significant amount of legal advice regarding family matters. Having used other firms in the past, both my husband and I have chosen to rely on Gardner Leader, in particular on Stephanie Buckeridge, to advise and lead on these matters. The firm has represented us for a number of years and we could not be more impressed or thankful for the personalised support we have received. In every case we have achieved an outcome which truly reflects the best interests of our (combined) four children."
Stephanie Buckeridge
Senior Associate, Family
---
CLIENT: Verified Client
COMPANY/FIRM:
TESTIMONIAL: "I needed some advice regarding how to process the estate of a friend who passed away without a next of kin and Lucy Butcher in their Probate team was so helpful and supportive. She explained the options available and how to proceed. I would highly recommend Gardner Leader."
Lucy Butcher
Senior Associate, Personal Tax, Trusts And Probate
---
CLIENT: Verified Client
COMPANY/FIRM:
TESTIMONIAL: "I found everyone involved very friendly and helpful I understood the legal jargon because it was explained in layman terms and could always communicate with everyone with no trouble."
Alastair Goggins
Partner, Contentious Trusts and Probate
---
CLIENT: Verified Client
COMPANY/FIRM:
TESTIMONIAL: "Andrew was very good at explaining the legal issues to us and helping us manage our expectations during a very stressful time."
Andrew Shipp
Partner, Commercial Litigation
---
CLIENT: Verified Client
COMPANY/FIRM:
TESTIMONIAL: "Excellent service from Penny Wright. Thorough and efficient, would happily recommend again."
Penny Wright,
Partner, Personal Tax, Trusts And Probate & Charity
---
CLIENT: Verified Client
COMPANY/FIRM:
TESTIMONIAL: "Simon, magnificently supported by Kerry, made a potentially difficult situation very straightforward, even though the delays within the court system caused by the pandemic."
Simon Fisher,
Partner, Family