avocado rechtsanwälte > Cologne, Germany > Firm Profile
avocado rechtsanwälte
Offices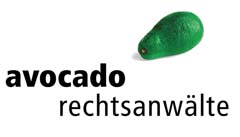 avocado rechtsanwälte
SPICHERNSTRASSE 75-77
50672 COLOGNE
Germany
avocado rechtsanwälte > The Legal 500
Rankings
avocado rechtsanwälte
's team stands out for its '
competence and goal-oriented advice
' as well as for its particular strength in waste and disposal law which includes assistance with sanctions-related waste law and the representation of waste disposal and waste producing companies in criminal and fine proceedings; issues pertaining to cross-border waste shipments and the implementation of the new packaging law also continue to be at the heart of the practice.
Markus Figgen
 jointly leads the team with waste law expert
Ralf Kaminski
and
Thomas Gerhold
, who advises on matters concerning the REACH regulation and ecological contaminated sites, among other issues.
Matthias Schleifenbaum
left the firm in August 2021 and founded 
Leitfeld
, while 
Matthias Peine
joined from 
DOMBERT Rechtsanwälte
in April 2021.
Practice head(s):
Other key lawyers:
Testimonials
'The accessibility feels excellent.'
'Markus Figgen: Excellent analytical judgement, very confident communication, outstanding industry knowledge not only of a theoretical but also of a practical nature.'
'High level of expertise, quick response time, very professional.'
'Competence and goal orientation of the consultation.'
Key clients
AWB Köln GmbH
Asphalt Ladenburg GmbH
BDE Bundesverband der Deutschen Entsorgungs-wirtschaft e.V.
CONREC GmbH
Engel Umwelttechnik GmbH
Flughafen in NRW
GMVA Gemeinschafts-Müll-Verbrennungsanlage Niederrhein GmbH
KMR-Marine Surveyors GmbH / Custos Consult
MAV – Mineralstoff – Aufbereitung und – Verwertung GmbH
PRS premium Recycling GmbH
RCS GmbH
REMONDIS Konzern
Rheinkalk GmbH
Schönmackers Umweltdienste GmbH & Co. KG
Stadt Neustadt an der Weinstraße
Stiftung Elektro-Altgeräte Register
Work highlights
Advising an airport in North Rhine-Westphalia in connection with the disposal of waste containing PFT.
Support of the city of Neustadt an der Weinstrasse in a comprehensive mandate with a variety of civil, administrative and sanction law disputes in the meantime, which include complex questions of waste and plant approval law.
Advising and representing a mineral oil company in borderline waste and product law issues. Mandate is consulting and work-intensive and of considerable importance for the company.
avocado Rechtsanwälte
's '
client-oriented way of working
' is particularly evident in procurement matters related to disposal, IT, planning and construction, while the team recently also increasingly assisted with defence, electricity and gas procurement as well as matters in the health sector. The Cologne-based
Markus Figgen
and
Rebecca Schäffer
, who both increasingly advise on the expiration and continuation of existing public-private partnerships, jointly head the practice. The team also assists with award review procedures in the waste disposal sector. Klaus Greb left the firm in January 2022 to co-found a procurement law boutique.
Practice head(s):
Other key lawyers:
Testimonials
'Open and humorous manner. In particular, understandable and comprehensive evaluation and advice. Relationship at eye level – very respectful with simultaneous "relaxed" partnership. In comparison, other law firms appear overloaded, rather cumbersome and less open.'
'All individuals are characterized by a very fast response time. That goes right into the holidays. Outstanding!!! In addition, clear answers – even going beyond the horizon. In other words, beyond the legal assessment. This is only possible because of the extensive background knowledge – here: long-term cooperation.'
'Mrs. dr Schäffer: High commitment and availability, very quick results. Procurement law team in Cologne very pleasant.'
'Very good accessibility and availability, always found extremely good solutions, acts at eye level.'
'Advice at eye level, with good knowledge of obstacles to success in projects and problem-solving skills for these, very good skills in "picking up and catching" the internal project group in the context of the project and the preparation and implementation of the award procedure.'
'Very customer-oriented way of working, quick understanding of special problems, results are suitable for implementation.'
'Markus Figgen has extremely deep specialist knowledge and industry knowledge, speaks a clear language that is easy to understand even for non-lawyers .'
'Dr. Rebecca Schäffer works quickly and effectively, the solutions developed correspond to practical needs.'
Key clients
AVG Abfallentsorgungs- und verwertungsgesellschaft Köln mbH
AWB Köln GmbH
BDE Bundesverband der deutschen Entsorgungswirtschaft e.V.
BLUES Bay. Logistik Umwelt & Entsorgungs Systeme GmbH
Börsenverein des Deutschen Buchhandels Landesverband Berlin-Brandenburg e.V.
Bundesrechtsanwaltskammer
Deutsche Film- und Fernsehakademie Berlin GmbH (DFFB)
Deutsches Institut für Bautechnik (DIBT)
DEvAL – Deutsches Evaluierungsinstitut der Entwicklungszusammenarbeit
EW Medien & Kongresse GmbH
familie redlich AG
Gas- und Wärmeinstitut Essen e. V.
GMVA Gemeinschafts-Müll-Verbrennungsan-lage Niederrhein GmbH
HauptwegNebenwege GmbH
Health Care Systems GmbH
Hessenwasser GmbH & Co. KG
Hochschule Bonn-Rhein-Sieg
Hochschule für Musik und darstellende Kunst Frankfurt am Main
Hooper Architects
Humboldt-Universität zu Berlin
Ilmtalklinik GmbH
]init[ AG
Innotec Abfallmanagement GmbH
Institut für Qualität und Wirtschaftlichkeit im Gesundheitswesen (IQWiG)
Kliniken im Naturpark Altmühltal
Kulturstiftung des Bundes
Kurverwaltung der Insel Poel
Markt Pförring
Nohr-Con
REMONDIS GmbH & Co. KG, Region Nord
REMONDIS GmbH & Co. KG Rheinland
Rhein-Neckar-Kreis, Heilbronn
Rhein-Sieg-Verkehrsgesellschaft mbH
S+P Engineering GmbH
Schönmackers Umweltdienste GmbH & Co. KG sowie deren Tochterunternehmen
Stadtbetrieb Frechen GmbH
Stadt Krefeld
Stiftung Deutsche Kinemathek
World Health Summit Foundation GmbH
Work highlights
Advising REMONDIS GmbH & Co. KG, North Region, on public procurement, corporate, municipal constitution, waste, commercial rental space, IT, data protection and employment law on its participation in a complex negotiation process for the establishment of a PPP company.
Advising several cities, PPPs and private shareholders of such PPPs on public procurement, contract, municipal, fee, price and waste law in connection with the possible end of existing PPP models for the areas of waste disposal and (partial) street cleaning; Advice in connection with the continuation of the cooperation or reorganization in this area.
Comprehensive public procurement, contract and IT law advice to the Federal Bar Association regarding the system of special electronic lawyer mailboxes (beA).
avocado Rechtsanwälte
advises on a range of corporate and contract law issues, including restructuring and conversions, corporate governance, tax and external audits as well as capital measures. The client portfolio includes international companies and German medium-sized companies as well as their executive bodies. Representation in investment screening procedures and corporate disputes constitutes another cornerstone of the group. Practice head
Christian Berger
is a key contact for restructuring.
Practice head(s):
Other key lawyers:
Testimonials
'Client requests are always partner responsibility. You will receive competent and solution-oriented advice. I appreciate that the answers are always practical, with risks identified and assessed.'
'Christian Berger, a highly competent, emphatic and always level-headed advisor who shows the way. Particularly in M&A advice, which is always carried out under time pressure, Mr Berger never lost sight of the essential.'
'Good availability, pragmatic recommendations and high level of competence.'
Key clients
Acushnet GmbH
Adam Opel AG
Adyton Real Estate GmbH
Algeco GmbH
Allmed Group und deren deutsche Tochtergesellschaften
Alluto LLC
ANSYS Germany GmbH
ASI DataMyte, Inc.
Atelier NA
Best Gaming Technology GmbH
BGT Deutschland GmbH
Bomgar Germany GmbH (jetzt Beyond Trust GmbH)
Came Deutschland GmbH
Carlisle Companies Inc.
Carlisle Fluid Technologies GmbH
Carlisle Holdings GmbH
Dinkle International Co.
Donnelley Financial Solutions
DÜRR DENTAL SE
FMT-Gruppe; FERRO-Montagetechnik GmbH
Genovac GmbH
Gleason Corporation und deutsche Tochtergesellschaft
GMS Management Spanien; GMS Solutions Deutschland GmbH
Grote Industries Europe GmbH
Humanic Deutschland GmbH
IDEX Corporation
imc Test & Measurement GmbH; imc Meßsysteme GmbH
Intratone GmbH
ITecon GmbH
L & S Deutschland Schuhhandels GmbH
Leder & Schuh AG
Luxoft GmbH
M.A. Med Alliance SA
Marlin Equity Partners
Media Frankfurt GmbH (FRAPORT-Konzern)
Mirado Real Estate GmbH
musico GmbH
Nordisk Büro Plus GmbH
North Channel Bank GmbH & Co. KG
Norwex Germany GmbH
Partslife GmbH
PharmacoSoftware GmbH
PharmacoVision GmbH
Portwell Deutschland GmbH
PrinterLogic GmbH
R.A.M. Realtime Application Measurement GmbH
Recurity Labs GmbH
Schiff-Martini & Cie. GmbH Wirtschaftsprüfungsgesellschaft Steuerberatungsgesellschaft
SEC Consult Deutschland Unternehmensberatung GmbH
SECITRADE e.V.
Semperit AG Holding, Semperit Gummiwerk Deggendorf GmbH, Semperflex Rivalit GmbH
SMC Deutschland GmbH, SMC Corporation
Stampin'Up! Europe GmbH
Stark Power GmbH
Stiefelkönig Schuhhandels GmbH Deutschland
Stiftung Elektro-Altgeräte Register
Taipei Design Center
Telia Carrier Germany GmbH
Top Tools GmbH
USANA Health Sciences, Inc.
Ventec International, Taiwan
VIAC GmbH
Wirtschaftsförderung Frankfurt GmbH
avocado Rechtsanwälte
has a strong focus on intellectual property, media and information technology and advises clients on IT but also data protection matters such as digitization projects in connection with cloud services. The use of blockchain-based IT products also features heavily in practice head
Jan Peter Voß
' caseload.
Practice head(s):
Other key lawyers:
Testimonials
'Very close ongoing coordination with the client on equal footing.'
'Jan Peter Voß is always available for clients.'
'Avocado stands for a very practical approach that is geared towards client's corporate interests. In particular, it is positive to note that contract negotiations are conducted in a very goal-oriented manner, while always keeping an eye on the client company's requirements. Furthermore, matters are managed very independently and, in time-critical cases, also at very short notice.'
'Thorsten Lieb, Jan Peter Voß and Jörg Michael Voß work in a goal-oriented manner and are geared towards the speedy conclusion of a contract, without losing sight of the client's contractual criteria.'
'Extremely pleasant, trusting cooperation, very good flow of information between colleagues in the firm, always mindful of an economically sensible approach.'
'Jörg Michael Voß: Very good trusty relationship, factual and professional competence, time-oriented, absolutely reliable, always available, no matter when and on what topic.'
'Fast, precise and practical information, also in a reasonable price range.'
'Jörg Michael Voß is personable and always available and offers practical solutions.'
Key clients
anykey GmbH
Basler Versicherungen
Best Gaming Technology AG
Brandt & Partner GmbH
Brandt Software-Produkte GmbH
Bundesrechtsanwaltskammer, BRAK
dab: Daten-Analysen & Beratung GmbH
Deutsche Telekom AG und Tochtergesellschaften
DFL Deutsche Fußball Liga GmbH
DIC Asset AG, DIC Onsite GmbH
Faubel & Co. Nachf. GmbH
Heraeus Holding GmbH und deren IT-Tochtergesellschaft Heraeus infosystems GmbH
imc Test & Measurement GmbH
ITecon GmbH
KMC Media Consult GmbH
Landeshauptstadt Mainz
Media Frankfurt GmbH
Merck Group
msg global solutions Deutschland GmbH
Partslife GmbH
R+W Antriebselemente GmbH
Rhein-Sieg-Verkehrsgesellschaft mbH
SMC Deutschland GmbH
Syncd GmbH
TK8 Sports Academy GmbH / Toni Kroos App
Walstead
Wicklmayr Real Estate GmbH
WILEY-VCH Verlag GmbH & Co. KGaA
ZMG – Zeitungs Marketing Gesellschaft mbH & Co. KG c
Work highlights
Advice on data protection and IT law to anykey GmbH as well as contract drafting of, among other things, IT service framework agreements.
Ongoing advice to Basler Versicherungen on IT and data protection law, IT litigation and IT outsourcing.
Ongoing IT and data protection advice to Best Gaming Technology AG.
avocado rechtsanwälte
regularly advises companies, which are active in the manufacturing, automotive and financial services sectors, on M&A transactions, covering going public transactions, management buyouts, joint ventures and takeovers as well as related customs, tax and foreign trade law issues.
Christian Berger
heads the practice, which also includes notary public
Lars-Henning Behrens
and
Ralph Hummel
(experience in supporting US-related transactions).
Practice head(s):
Other key lawyers:
Testimonials
'Extremely competent, helpful, also explain complicated legal issues competently; very reliable.'
'The partners and lawyers are very competent and have an excellent understanding of what is important for a foreign client.'
'Deals are always in direct partner responsibility. The complete deal advice from the LOI to the closing is provided from a single source. In the team there is a clear division of core competencies in the context of handling the deal. I particularly appreciate the economic understanding of the lawyers involved. Tough negotiations, but always pragmatic solutions. Particular expertise in cross-border deals.'
'They are fast and thorough, always available.'
'Christian Berger: The helmsman, communicator and negotiator.' 
Key clients
Acushnet GmbH
ASI DataMyte, Inc.
Bomgar Germany GmbH (jetzt Beyond Trust GmbH)
Carlisle Companies Inc.
DÜRR DENTAL AG, DÜRR NDT GmbH & Co. KG
DÜRR DENTAL SE
Genovac Antibody Discovery LLC
IDEX Corporation imc Test & Measurement GmbH; imc Meßsysteme GmbH
Kreos Capital IV (UK) Ltd., London
Log-Arcus Holding AG
Luxoft GmbH
musico GmbH
Pluriomics B.V. (jetzt NCardia B.V.)
SCPI Corum
SEC Consult Deutschland Unternehmensberatung GmbH
avocado rechtsanwälte >
Firm Profile
The firm: avocado rechtsanwälte is a highly regarded independent German business law firm that provides top-quality legal advice. The firm was founded by partners from leading firms. Due to the firm's in-depth experience, expertise and vision it is able to come up with real and practical solutions for its clients' legal issues. avocado has a commitment to personal client service with strong partner involvement and availability. You can expect a customised service for a fair and transparent price.
The firm focuses on the key legal needs of businesses, with a special emphasis on the areas of commercial law, corporate law, employment law, environment and waste law, IT and data protection, litigation, and public law.
avocado has a strong international aspect, having a client structure which ranges from international companies and public authorities to the German Mittelstand. The firm has well-established working relationships with law firms throughout Europe allowing access to the other European member states.
It also co-operates with partners outside the field of law, in particular with tax consultants, auditors, chambers of commerce and industry, and technical experts.
Areas of practice: Automotive; banks, insurance, financial service providers; education and research; chemicals, natural resources, mining; energy; waste management; leisure, sports, culture; healthcare; real estate, construction; consumer products, life science, retail; media, telecommunication, technology; public sector; transport, logistics, infrastructure.
Main Contacts
| Department | Name | Email | Telephone |
| --- | --- | --- | --- |
| Administrative, environment, energy | | | |
| Commercial and contract | | | |
| Commercial tenancy | | | |
| Competition | | | |
| Corporate | | | |
| EU law | | | |
| Employment | | | |
| Estate planning | | | |
| Intellectual property, trade mark | | | |
| IT, telecommunications | | | |
| Litigation | | | |
| Mergers and acquisitions | | | |
| Public procurement | | | |
| Real estate | | | |
| Waste | | | |
Lawyer Profiles
| Photo | Name | Position | Profile |
| --- | --- | --- | --- |
| | Ms Saskia Barth | Counsel Private and public construction law Architectural law Engineering law Legal project… | View Profile |
| | Mrs Claudia Dorfmüller, Counsel | Commercial, Litigation & Arbitration; Intellectual Property, Competition & Communications. | View Profile |
| | Mr Markus Figgen, Partner | Co-Managing Partner Public Commercial Law; Criminal Law. | View Profile |
| | Dr Michael Gayger, Partner | Partner / Attorney at law Public commercial law, State aid law, Anti-Trust… | View Profile |
| | Dr Michael Gayger, Partner | Partner / Attorney at law Public commercial law, State aid law, Anti-Trust… | View Profile |
| | Dr Thomas Gerhold, Partner | Partner Public Commercial Law; Criminal Law. | View Profile |
| | Mrs Bianca Grewe, Partner | Partner Public Commercial Law. | View Profile |
| | Mrs Bianca Grewe, Partner | Partner Public Commercial Law. | View Profile |
| | Mr Justus Heldt, Partner | Partner Corporate & Tax; Commercial, Litigation & Arbitration; Banking & Finance. | View Profile |
| | Dr Ralf Kaminski, Partner | Partner Public Commercial Law; Criminal Law. | View Profile |
| | Dr Wolfgang Kräber, Partner | Partner Public Procurement Law, Public Commercial Law, Energy Law, Anti-Trust Law, Beihilfenrecht.… | View Profile |
| | Dr Tim Langmaack, Counsel | Counsel Public Commercial Law; Corporate & Tax. | View Profile |
| | Dr Matthias Peine, Partner | Partner / Berlin Certified Specialist Attorney in Administrative Law ("Fachanwalt für Verwaltungsrecht")… | View Profile |
| | Dr Thomas Rummler, Of Counsel | Of Counsel, Public Commercial Law | View Profile |
| | Mr Nils-Alexander Weng, Partner | Partner, Construction & Real Estate, Public Commercial Law | View Profile |
| | Dr Norbert Windeln, Partner | Partner, Labour Law. | View Profile |
| | Mr Adrianus de Kruijff | Labour Law | View Profile |
Staff Figures
Number of lawyers : 43 at this office : 22
Other
Contact : Markus Figgen Other offices : Berlin Other offices : Frankfurt Other offices : Hamburg Other offices : Munich