Firm Profile > Casalonga > Paris, France
Casalonga
Offices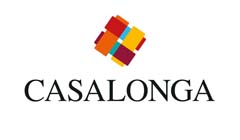 Casalonga
31 RUE DE FLEURUS
75006 PARIS
France
Casalonga > The Legal 500
Rankings
Casalonga stands out for its deep bench of experts, its extensive office network in France, and its combination of trade mark and patent attorneys along with litigators. The combined strength of its professionals is particularly evident in life sciences disputes, with the team also a growing presence in FRAND disputes for electronics clients. Able to assist with patent and trade mark matters, the well-rounded practice manages a caseload that includes high-stakes strategic advice (on the development of international portfolio strategies, for example), in addition to representation in application proceedings and disputes. Ancillary practices, including domain names, copyright, designs and unfair competition, are also part of the team's spectrum. Olivier Delprat (mechanics, electronics, electrical engineering), Gérard Dossmann (chemistry, pharmaceutical, biotechnology), Gwennhaël le Roy (chemistry, pharmaceutical, physics) and Francis Zapalowicz (electronics, microelectronics, software, new technologies), are the key patent attorneys in the group. Attorney-at-law Caroline Casalonga is the firm's managing partner, overseeing its operations in Paris, Grenoble, Lyon, Montpellier, Toulouse and Beaune, as well as its offices in Alicante and Munich.
Other key lawyers:
Olivier Delprat; Gérard Dossmann; Gwennhaël le Roy; Francis Zapalowicz; Arnaud Casalonga; Karina Dimidijan-Lecomte; Marianne Gabriel; Floriane Codevelle
Testimonials
'This firm is distinguished by great professionalism in being able to deal with many subjects relating to intellectual and industrial property. They are always available to discuss and advise us as well as possible on the strategies to be adopted, in particular on litigation files. They are also responsive  and able to mobilize urgently when necessary.'
'The collaboration with the firm allows us to attest to the seriousness, professionalism and tenacity of the team and of the individuals that we work with. They bring us all their professionalism, availability and seriousness. They assist and advise us on our various cases and on the optimisation of our brand portfolio as well as possible.'
'Creative and rigorous approach to cases. Very high capacity to absorb client needs.'
'Great sincerity in the exchanges, willingness to seek original solutions to defend the client, rigour in the management of files. Casalonga is a great team.'
Key clients
Biogaran
Ortho Partner
BBG HyLine Building Systems
BOS
Hasbro
Sky
Pandora
Eram Group
Samsung
Adeo (Leroy Merlin)
Saint Gobain
Médecins Sans Frontières
Moulin Rouge
Lalique
Auchan
L'Oréal
Renault
GE
Total
Michelin
Hewlett-Packard
Casalonga is known for its comprehensive trade mark and design offering, made possible through the combination of lawyers and trade mark attorneys in the practice group. Managing partner Caroline Casalonga and her team form one of France's deepest benches, with multiple offices in France in addition to outposts in Spain and Germany. The team's strategic set-up enables comprehensive assistance with soft IP matters, including complex and high-stakes infringement disputes, advisory work and prosecution services. The practice is particularly visible in trade mark disputes, especially in the life sciences, but also in the beverage, electronics, and media sectors.
Other key lawyers:
Arnaud Casalonga; Floriane Codevelle; Marianne Gabriel; Karina Dimidijan-Lecomte
Key clients
Biogaran
Hasbro
Sky
Pandora
ERAM Group
ADEO (Leroy Merlin)
Samsung
Heineken
Credit Muuel Arkea
V33
Denel
Saint Gobain
Médecins Sans Frontières
Moulin Rouge
Lalique
Auchan
Casalonga impresses with an exceptionally broad sector-offering that encompasses experience in high-stakes litigation, prosecution matters and advisory work on licensing agreements. The team consists of a deep and experienced bench of lawyers and patent attorneys facilitating a 360-degree vision of any type of patent matter. The life sciences, mechanics, and, increasingly, the information and communication technology and electronics sectors account for the majority of instructions, with matters including FRAND-related issues. Caroline Casalonga is the firm's managing partner.
Other key lawyers:
Marianne Gabriel; Arnaud Casalonga; Floriane Codevelle
Key clients
Biogaran
Ortho Partner
BBG Hyline Building Systems
L'Oréal
Renault
STMicroelectronics
GE
Total
SKF
GalDerma
Michelin
Hewlett-Packard
Arkema
Vallourec
Enedis
Casalonga >
Firm Profile
With more than 150 years of history, Casalonga is a leading European IP law firm of more than 120 lawyers, patent and trademark attorneys, legal experts and engineers with offices in France (including Paris, Grenoble, Toulouse, Lyon, Montpellier, Beaune), in Spain (Alicante) and in Germany (Munich), as well as an international network of correspondents worldwide.
Casalonga offers its clients a full range of intellectual property legal services, including prosecution, counselling and litigation covering all types of IP rights (trademarks, patents, designs, domain names, copyright) and related laws (unfair competition, distribution, economic rights). Our attorneys have extensive experience in proceedings before the trademark offices and regularly plead before the courts.
Casalonga differs from other French IP firms in patent litigation as it is the only firm providing its clients with attorneys at law and patent and trademark attorneys working together within the same firm. This innovation gives Casalonga clients a true advantage in patent and trademark litigation.
Casalonga is especially well known in life science litigation with the team around Gérard Dossmann (patent attorney), Marianne Gabriel (attorney at law), Arnaud Casalonga (attorney at law) and Jean-Baptiste Lecoeur (both attorney at law and patent attorney). The firm is developing a strong expertise in electronic (FRAND) litigation around Francis Zapalowicz (patent attorney), Caroline Casalonga (attorney at law), Marianne Gabriel (attorney at law) and Pascaline Vincent (attorney at law).
The trademark team is very well known both for prosecution and litigation. The mix of attorneys at law and trademark attorneys provides Casalonga clients with more balanced advices that consider the litigation risks and the team can follow the matter to court without changing firm.
Casalonga provides its clients with:
A full IP service and excellence in all fields: Casalonga provides all types of IP services with specialized lawyers, trademark and patent attorneys and specialized staff. As a result of our full service IP capacity, we are able to provide each of our clients with a team that has a global vision of each client's rights and interests and that is consequently able to protect such rights and interests efficiently and effectively.
A customer driven service with a dedicated team of lawyers and assistants that provides customized services depending on the client's specific needs and requests. For each client, we establish a strategy adapted to the stakes, economic interests and financial constraints, allowing the best support within controlled budget.
Innovative services : Our thinking and development strategies are all driven towards the clients: what new service or new way of proposing our services would make our clients' business and IP protection easier, more cost-efficient and more effective?
Long-term commitment to our clients: We build long term confident based relationships with our clients.
Global services with a selection of IP firms in each country and a strong international in-house department of lawyers from the principal jurisdictions (US, Canada, China, Germany, Spain, covering most of the South/Latin American countries). Our international department enables us to better advise our clients globally as well as cost effectively.
CASALONGA is regularly involved in major operations and the most important trials, and is very active in the field of:
– Life sciences: particularly in areas as varied as chemistry, pharmaceuticals, biotechnology, medical devices. We have an extensive clientele in the pharmaceutical industry and represent the well-known companies BIOGARAN and SANOFI for their patent and trademark litigation in France and their opposition procedures before the EPO.
– Mechanics, Electronics and ICT : we represent for instance GE, ENEDIS, RENAULT, STMicroelectronics.
– FRAND Matters : we represent for instance SAGEMCOM.
– Trademark and design: we represent HEINEKEN, ADEO (LEROY MERLIN), SANOFI, SAMSUNG, PANDORA, SKY, HASBRO, VIACOMBS…
Dealing with issues that are at heart of the European and international agenda, CASALONGA advises its clients in defining, implementing and driving their strategies, as well as preventing risks related to intellectual property, in France and worldwide.
We continue to participate actively in diverse IP organizations, including PTMG, AIPPI, INTA, ECTA, MARQUES, LES and EPLAW. Our attorneys regularly teach IP in several different educational institutions, frequently publish articles in the IP field in specialized magazines and present diverse subjects in the IP sector at conferences all over the world.
Lawyer Profiles
| Photo | Name | Position | Profile |
| --- | --- | --- | --- |
| | Cristina Bercial | Partner / Alicante Attorney at Law (Alicante Bar) | View Profile |
| | Axel Casalonga | Partner French & European Patent Attorney European Trademark and Design Attorney | View Profile |
| | Caroline Casalonga | Managing partner / Attorney at Law (Paris Bar) | View Profile |
| | Arnaud Casalonga | Partner / Attorney at Law (Paris Bar) | View Profile |
| | Floriane Codevelle | Partner / Attorney at Law (Paris Bar) | View Profile |
| | Olivier Delprat | Partner French and european Patent Attorney | View Profile |
| | Karina Dimidjian-Lecomte | Partner Attorney at Law (Paris Bar) Attorney at Law (New York Bar) | View Profile |
| | Gérard Dossmann | Partner French & European Patent Attorney European Trademark and Design Attorney | View Profile |
| | Marianne Gabriel | Partner Attorney at Law (Paris Bar) | View Profile |
| | Gwennhaël Le Roy | Partner French Patent Attorney European Patent Attorney | View Profile |
| | Jean-Baptiste Lecoeur | Partner Attorney at Law (Paris Bar) European Patent Attorney | View Profile |
| | Virginie Martin-Charbonneau | Partner French and european Patent Attorney | View Profile |
| | Jürgen Neugebauer | Partner / Munich Patentanwalt European Patent Attorney | View Profile |
| | Julien Thon | Partner French and european Patent Attorney | View Profile |
| | Francis Zapalowicz | Partner French and european Patent Attorney European Trademark and Design Attorney | View Profile |
Languages
French English German Spanish Chinese
Top Tier Firm Rankings
Firm Rankings