Joksovic, Stojanovic & Partners > Belgrade, Serbia > Firm Profile
Joksovic, Stojanovic & Partners
Offices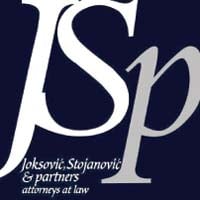 Joksovic, Stojanovic & Partners
HADZI MELENTIJEVA 46
11000 BELGRADE
Serbia
Joksovic, Stojanovic & Partners > The Legal 500
Rankings
Joksovic, Stojanovic & Partners
' practice has significant experience in advising multinational, regional and local companies, along with diplomatic missions, on complex employment and labour law matters; the firm also collaborates closely with accounting and tax consultancies which refer clients for employment and labour law advice. The team was recently particularly active in advising on urgent labour law issues triggered by the Covid-19 pandemic. Specialising in employment and labour law, team head
Milica Vesić
 is '
an exceptional lawyer
', who focuses on the protection of employers' interests.
Joksovic, Stojanovic & Partners
consistently advises multinational, local and regional companies, along with banks, on banking and financing law. Key work includes advising on insurance-related regulatory issues under the supervision of the National Bank of Serbia, foreign exchange transactions, subordinated loans, debt restructurings and the issuance of various licences. The practice also has notable fintech sector expertise, in addition to a strong regional presence through the Adriatic Legal Network, of which it is a founding member.
Petar Stojanovic
has extensive banking and finance experience, including handling major NPL deals (both in Serbia and in Montenegro).
Joksovic, Stojanovic & Partners
is consistently sought out by major corporate clients for its experience in large-scale projects. The practice also advises multinational companies on restructuring matters, and has a strong track record in both automotive and IT industry-related issues. Focused on corporate, M&A and greenfield investment projects,
Milan Joksovic
specialises in international commercial and company law, while
Petar Stojanović
routinely advises on significant projects in both Serbia and Montenegro. Also key to the practice are experienced partners
Srdjan Tolpa
and
Goran Vučić
, while
Tijana Milisic
 is the associate to note.
Routinely representing foreign and domestic clients in complex litigation,
Joksovic, Stojanovic & Partners
has '
extensive experience in dispute resolution across multiple sectors and jurisdictions
'. The practice's extensive coverage ranges from commercial, employment and environmental disputes to bankruptcy, IP and administrative litigation. It also acts in enforcement proceedings, as well as ad hoc and institutional international arbitration. Recent highlights include representing Nelt Group member companies in several litigation proceedings.
Dragan Psodorov
has '
advanced knowledge and experience in arbitration
', and
Petar Stojanović
regularly assists with high-value commercial litigation and international arbitration.
With extensive energy and projects experience,
Joksovic, Stojanovic & Partners
' track record in large-scale developments includes major mining and gas pipeline projects, and the team also assists with day-to-day energy law-related issues and regulatory matters. With over 30 years' experience in corporate law practice,
Milan Joksović
acts for large foreign companies on greenfield investment projects, and senior partner
Petar Stojanović
is consistently sought out for his experience in major mining and energy-related projects (both in Serbia and in Montenegro).
Srdjan Tolpa
and
Goran Vučić
 also play key roles in the department.
Widely respected for its infrastructure project development credentials,
Joksovic, Stojanovic & Partners
routinely acts for contractors, state-owned employers and private employers. Areas of focus for the group include land acquisitions, along with the construction of factories and production plants and long-term business premises leases.
Milan Joksović
consistently acts on strategic real estate matters, and
Petar Stojanović
is active in both Serbia and Montenegro's real estate sectors. Also integral to the practice are
Srdjan Tolpa
, whose practice includes infrastructure projects and other complex real estate matters, and FIDIC-based contract specialist
Goran Vučić
.
Instructed by multinational, regional and local companies,
Joksovic, Stojanovic & Partners
 regularly advises on the competition law aspects of major M&A deals. In a recent highlight, the team, which '
really understands Serbia's unique business environment
', advised Merck on the local competition law aspects of its global spin-off. Senior partners
Milan Joksovic
 and 
Petar Stojanovic
head up the practice.
Regularly instructed in relation to a broad range of IP rights,
Joksovic, Stojanovic & Partners
' group advises on traditional IP matters, such as trade marks, patents, industrial designs and copyright, and also covers an array of IT-related IP rights. The team's work includes IP registrations and transfers, infringements, and IP-related transactional issues. Department head 
Alex Petrović
is an IT law specialist.
Dragan Psodorov
'
explains things in a manner that is understandable
'.
Boasting over 25 years' presence in the Montenegrin legal market,
Joksovic, Stojanovic & Partners
specialises in real estate, corporate and tourism law, along with dispute resolution. Spending approximately 50% of his professional time in Montenegro, name partner
Petar Stojanovic
, who '
combines in-depth knowledge of key legal areas with a pragmatic, goal-driven approach
', has broad experience in M&A deals, foreign direct investment and privatisation projects. A key members of the firm's corporate team,
Goran Vucic
's Montenegro-related experience includes major infrastructure and real estate projects, as well administrative and corporate matters.
Joksovic, Stojanovic & Partners >
Firm Profile
The firm: Joksovic, Stojanovic & Partners was founded in 1987 by Milan Joksovic, currently name partner with Petar Stojanovic, who joined the firm in 1999.
The firm has consistently grown in size, expanding its practice areas especially since 2000 – the commencement of the privatisation process in Serbia. The firm currently has 13 partners, specialising in different fields of law.
Areas of practice: JSP is a full-service law office, serving an international and domestic business and private clientele.
The principal field of practice is corporate and commercial law where JSP offers services in domestic and international corporate affairs. The firm is recognised for its expertise in work with an international element, which includes foreign investments in Serbia and in Montenegro, mergers and acquisitions, investment through the privatisation process, the establishment of enterprises and representative (branch) offices, investment in domestic enterprises, joint venture agreements, greenfield and brownfield investment, and a wide range of commercial contract issues. The firm's office represents foreign clients in resolution of disputes and litigation before courts in Serbia and in Montenegro and international arbitrations. JSP provides services in various fields of law, including civil, labour, immigration, real estate, property, intellectual property and patent, telecommunications, competition, energy, capital markets, international private law and information technology (IT).
JSP's broad client base includes corporate, governmental and private entities. The firm provide continuing, long-term legal advice to a large number of international corporate clients. The firm is selected as counsel of choice by the German and Austrian embassies in Belgrade, and is listed as recommended attorneys by several other embassies in Serbia.
JSP maintains a network of established connections with renowned law offices around the world and co-operates with investment banks and other financial institutions, all in the field of privatisations, international tenders and foreign investing in Serbia and in Montenegro.
Milan Joksovic holds the position of counsel of choice of the German and Austrian embassies in Belgrade and has an established relationship with other embassies and foreign trade chambers in Serbia. He continuously advises many international corporate clients in Serbia and Montenegro. He specialises in international commercial and company law, but also covers the fields of contracts, investment, insurance, transportation and arbitration.
Petar Stojanovic specialises in the field of corporate and commercial law, especially with respect to foreign investment in Serbia and Montenegro. His extensive experience in the field ranges from the first privatisation in Montenegro, to his engagements by the Privatisation Agency of the Republic of Serbia, Deposit Insurance Agency of the Republic of Serbia and foreign investors in numerous privatisation and international tenders and/or restructuring procedures. In that sense, as a senior partner in JSP he is the project manager in the fields of privatisations and restructuring, M&As, joint venture and public-private partnership, projects and real estate development projects. In addition to the above mentioned, Petar Stojanovic is experienced in the following fields: capital markets, telecommunications, real estate, labour law and international arbitrations.
Main Contacts
| Department | Name | Email | Telephone |
| --- | --- | --- | --- |
| Administrative | Milan Joksovic | | |
| Administrative | Aleksandar Dragicevic | | |
| Aviation | Petar Stojanovic | | |
| Aviation | Milan Joksovic | | |
| Capital markets | Petar Stojanovic | | |
| Competition | Petar Stojanovic | | |
| Competition | Milan Joksovic | | |
| Corporate and commercial | Petar Stojanovic | | |
| Corporate and commercial | Milan Joksovic | | |
| Dispute resolution- litigation and arbitration | Petar Stojanovic | | |
| Dispute resolution- litigation and arbitration | Milan Joksovic | | |
| Employment | Petar Stojanovic | | |
| Employment | Milan Joksovic | | |
| Foreign direct investment | Milan Joksovic | | |
| Foreign direct investment | Petar Stojanovic | | |
| Insolvency/corporate restructuring | Petar Stojanovic | | |
| Insolvency/corporate restructuring | Milan Joksovic | | |
| Insurance | Milan Joksovic | | |
| IP | Dragan Psodorov | | |
| IP | Milan Joksovic | | |
| M&A | Petar Stojanovic | | |
| Media and entertainment | Milan Joksovic | | |
| Private client and trusts | Milan Joksovic | | |
| Private client and trusts | Petar Stojanovic | | |
| Privatisation | Petar Stojanovic | | |
| Privatisation | Milan Joksovic | | |
| Public procurement | Petar Stojanovic | | |
| Public procurement | Milan Joksovic | | |
| Real estate/construction | Petar Stojanovic | | |
| Real estate/construction | Milan Joksovic | | |
| Telecommunications and IT | Petar Stojanovic | | |
| Telecommunications and IT | Alex Petrovic | | |
Staff Figures
Number of lawyers : 16
Languages
English German Italian Russian Serbian Slovenian
Memberships
Interjures Adriatic Legal Network