Firm Profile > Lex Law Offices > Reykjavik, Iceland
Lex Law Offices
Offices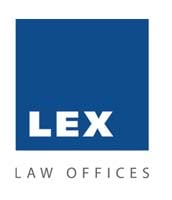 Lex Law Offices
BORGARTUN 26
105 REYKJAVIK
Iceland
Lex Law Offices > The Legal 500
Rankings
Lex Law Offices >
Firm Profile
The firm: Lex is one of Iceland's leading law firms, providing clients with a comprehensive, range of services on a wide spectrum of financial, corporate and commercial issues, as well as other aspects of the law.
It is the firm's policy to meet the legal requirements of its clients in the context of ever-changing local and international markets.
Over the past decades, Lex has successfully acted on behalf of a large number of internationally respected corporations, organisations and private individuals both in Iceland and abroad.
Among Lex's clients are major local and international banks, financial institutions, merchants and ship owners, along with a large number of municipalities, government organisations, insurance companies, manufacturers, businesses, media outlets, utilities and private individuals.
Lex is a member of World Services Group (www.worldservicesgroup.com) and Energy Law Group (ELG) (www.energylawgroup.com).
Areas of practice: Corporate law, banking law, investments and finance, real estate, European law, international transactions, mergers and takeovers, taxation, IT, bankruptcy law, competition law, commercial law, energy and natural resources law, intellectual property, trade marks, public and administrative law, employment law, civil litigation, arbitration.
Main Contacts
| Department | Name | Email | Telephone |
| --- | --- | --- | --- |
| Banking, securities and finance | Gunnar Viðar | gunnar@lex.is | +354 590 2600 |
| Banking, securities and finance | Stefán Orri Ólafsson | stefan@lex.is | +354 590 2600 |
| Corporate and commercial law/ due diligence | Fanney Frímannsdóttir | fanney@lex.is | +354 590 2600 |
| Corporate and commercial law/ due diligence | Kristín Edwald | kristin@lex.is | +354 590 2600 |
| Mergers and acquisitions | Ólafur Haraldsson | olafur@lex.is | +354 590 2600 |
| Mergers and acquisitions | Örn Gunnarsson | orn@lex.is | +354 590 2600 |
| Investment | Ólafur Haraldsson | olafur@lex.is | +354 590 2600 |
| Investment | Gunnar Viðar | gunnar@lex.is | +354 590 2600 |
| EU/EEA | Lára Herborg Ólafsdóttir | lara@lex.is | +354 590 2600 |
| Restructuring, insolvency | Þórhallur Bergmann | thorhallur@lex.is | +354 590 2600 |
| Restructuring, insolvency | Guðmundur I Sigurðsson | gudmundur@lex.is | +354 590 2600 |
| Public procurement, construction | Arnar Þór Stefánsson | arnar@lex.is | +354 590 2600 |
| Public procurement, construction | Víðir Smári Petersen | vidir@lex.is | +354 590 2600 |
| Property | Óskar Sigurðsson | oskar@lex.is | +354 590 2600 |
| Property | Guðjón Ármannsson | gudjon@lex.is | +354 590 2600 |
| Maritime and transport law | Lilja Jónasdóttir | lilja@lex.is | +354 590 2600 |
| Maritime and transport law | Jónas A Aðalsteinsson | jaa@lex.is | +354 590 2600 |
| Intellectual property, trade marks and IT law | Erla S Árnadóttir | erlas@lex.is | +354 590 2600 |
| Tax | Garðar V Gunnarsson | gvg@lex.is | +354 590 2600 |
| Employment and labour law | Arnar Þór Stefánsson | arnar@lex.is | +354 590 2600 |
| Employment and labour law | Erla S. Árnadóttir | erlas@lex.is | +354 590 2600 |
| Energy, natural resources and environmental law | Gunnar Viðar | gunnar@lex.is | +354 590 2600 |
| Competition and antitrust | Víðir Smári Petersen | vidir@lex.is | +354 590 2600 |
| Litigation and dispute resolution | Kristín Edwald | kristin@lex.is | +354 590 2600 |
| Litigation and dispute resolution | Arnar Þór Stefánsson | arnar@lex.is | +354 590 2600 |
Lawyer Profiles
| Photo | Name | Position | Profile |
| --- | --- | --- | --- |
| | Sigurður Ágústsson | Attorney – Associate | View Profile |
| | Mr Jonas A Adalsteinsson | Attorney – Partner | View Profile |
| | Mr Gudjon Armannsson | Attorney – Partner | View Profile |
| | Mrs Erla S Arnadottir | Attorney – Partner | View Profile |
| | Gunnar Benediktsson | Lawyer – Associate | View Profile |
| | Mr Thorhallur Bergmann | Attorney – Partner | View Profile |
| | Mr Birgir Mar Bjornsson | Attorney – Partner | View Profile |
| | Ms Kristin Edwald | Attorney – Partner | View Profile |
| | Hjalti Geir Erlendsson | Attorney, LL.M. – Associate | View Profile |
| | Ms Kara Borg Fannarsdottir | Attorney – Associate | View Profile |
| | Ms Fanney Frimannsdottir | Attorney – Partner | View Profile |
| | Ms Maria Hronn Gudmundsdottir | Attorney – Associate | View Profile |
| | Ms Thorunn Gudmundsdottir | Attorney, LL.M. – Of counsel | View Profile |
| | Mr Orn Gunnarsson | Attorney – Managing Partner | View Profile |
| | Mr Gardar Vidir Gunnarsson | Attorney, LL.M. – Partner | View Profile |
| | Bragi Dor Hafthorsson | Attorney – Associate | View Profile |
| | Mr Olafur Haraldsson | Attorney – Partner | View Profile |
| | Sigridur Harradottir | Attorney – Associate | View Profile |
| | Mrs Lilja Jonasdottir | Attorney – Partner | View Profile |
| | Eydis Yr Jonsdottir | Lawyer – Associate | View Profile |
| | Thelma Christel Kristjánsdóttir | Attorney – Associate | View Profile |
| | Mrs Maria Kristjansdottir | Attorney, LL.M., CIPP/E – Associate | View Profile |
| | Ms Lena Markusdottir | Lawyer, CIPP/E – Associate | View Profile |
| | Lara Herborg Olafsdottir | Attorney, LL.M – Partner | View Profile |
| | Mr Stefan Orri Olafsson | Attorney – Partner | View Profile |
| | Fjolnir Olafsson | Attorney – Associate | View Profile |
| | Mr Vidir Smari Petersen | Attorney, LL.M – Partner | View Profile |
| | Ms Katrin Runarsdottir | Attorney – Associate | View Profile |
| | Eyvindur Sólnes | Attorney, MBA – Partner | View Profile |
| | Ms Gudrun Lilja Sigurdardottir | Attorney – Associate | View Profile |
| | Mr Oskar Sigurdsson | Attorney – Partner | View Profile |
| | Arni Freyr Sigurdsson | Lawyer – Associate | View Profile |
| | Mr Gudmundur Ingvi Sigurdsson | Attorney, LL.M. – Partner | View Profile |
| | Valtyr Sigurdsson | Attorney – Of Counsel | View Profile |
| | Sigridur Svava Sigurgeirsdottir | Lawyer – Associate | View Profile |
| | Mr Arnar Thor Stefansson | Attorney – Partner | View Profile |
| | Mr Helgi Thor Thorsteinsson | Attorney, LL.M. – Partner | View Profile |
| | Gardar Valdimarsson | Attorney – Partner | View Profile |
| | Mr Gunnar Vidar | Attorney, LL.M. – Partner | View Profile |
Staff Figures
Number of partners : 21 Number of associates : 16
Languages
Icelandic English German French Scandinavian languages
Memberships
World Services Group (WSG) Energy Law Group (ELG)
Other
Contact : Orn Gunnarsson (managing partner, orn@lex.is)
Client Testimonials
CLIENT: US Retail Conglomerate

COMPANY/FIRM:

TESTIMONIAL: "LEX has assisted us in the past few years in establishing our business in Iceland. This is a new market for us and LEX has advised us on all aspects of entering the market–from corporate formation and registration through real estate acquisition through obtaining necessary licenses and permits.  They have wonderful contacts in Iceland and have been extremely helpful in all aspects of establishing our business.  LEX is very knowledgeable of the intricacies of Icelandic law and has been very responsive to our issues in a timely and thorough fashion.  We would recommend them highly."
---
CLIENT: PCC SE

COMPANY/FIRM:

TESTIMONIAL: "LEX provides ongoing legal services for our company group in connection with the realization of a major investment project and various business matters connected therewith. We appreciate the broad professional expertise of their lawyers, their short-term availability in case of urgent enquiries and their commitment to support our business with practical and solution-orientated advice."
---
---
CLIENT: Bjarni Ármannsson

COMPANY/FIRM:

TESTIMONIAL: "I've worked with LEX on various matters for a number of years, mostly related to acquisitions of companies. I have always been impressed by the consistently high level of service right across the practice: responsive, conscious of business reality, whilst being enjoyable people to work with."
---
CLIENT: Olís

COMPANY/FIRM:

TESTIMONIAL:"Eyvindur Sólnes at LEX has been our legal advisor for many years. Recently, Eyvindur and LEX have been advising us on an upcoming merger. LEX has demonstrated the ability to attain all set goals, thanks to the firm's extensive work experience and full devotion, the team is exceptionally responsive in an efficient and timely manner. We appreciate the quality and timeliness of LEX's services. The firm handles all work in a professional manner. "
---
---
CLIENT: Arion Bank hf.

COMPANY/FIRM:

TESTIMONIAL: "We have worked with LEX for many years on a number of projects, from project financing and competition matters to ongoing general advisory services. LEX knows our business and we trust them to work with us to achieve the outcome we need. For a financial corporation, it is vitally important to build long term relationships with trusted advisers."
---
---
CLIENT: Reginn hf.

COMPANY/FIRM:

TESTIMONIAL: "LEX has been our go-to law firm for many years for sound legal advice on real estate matters. They are accessible, knowledgeable, responsive, and professional in the handling of all our legal matters."
---
---
Diversity/Community
LEX law offices promotes diversity within its ranks. In recent years there has been much discussion about lack of women having a successful career within Icelandic law firms. It appears that women do, to a large extent, not envision their long-term working life within a law firm. We at LEX have experienced this situation and are actively exploring ways to accommodate our operations to the different needs of women within our offices. Currently the majority of our associates are women, but the situation has been that some of our women partners have left the firm after a few years as a partner to explore different avenues. This has left LEX, as well as many other law firms, with an unbalanced gender proportion within the partnership of the firm. In order to hold on to the top talent within the Iceland legal community, LEX is committed to make LEX a gender equal firm.
Doing Business In
Iceland
THE BUSINESS ENVIRONMENT
The Icelandic business environment can be described as a modern western environment. Iceland is a member of the EEA Agreement and as such enjoys the benefits of the European Single Market. In a recent survey Iceland was ranked 7th in Europe in a country ranking measuring the ease of doing business. Furthermore, Iceland ranked 4th in Europe on labor market efficiency.
Traditionally, Iceland´s main and most important export has been fishing and fishing products. Iceland is rich of natural green energy harvesting both hydro power and geothermal resources. Energy extensive industries such as, aluminum smelters and ferrosilicon production have benefitted from those rich energy resources as well as data centers benefitting from the natural cooling the Icelandic weather provides.
In recent years tourism has become one of Iceland's most important industries and more recently aquaculture has caught the eye of many foreign players in that industry, investing heavily in many of the remote parts of the country.
Iceland has a well-educated and innovation driven workforce. Information and communication technology and engineering are the most popular subjects in Icelandic universities.
2. Economy
Iceland's economy is an open high-income economy combining a free market economy with a welfare state which is sometimes referred to as the Nordic model. It is the smallest economy within the OECD, with last year's annual gross domestic production (GDP) of USD 24.6 billion (ISK 2.555 billion). The size of the Icelandic economy is approximately 0.65% of the German economy and 0.12% of the United States economy. Although the size of the Icelandic economy is comparatively small, with only around 348 thousand inhabitants, the aforementioned domestic production places Iceland among the top ranked countries in GDP per capita, 52.000 USD (PPP). Iceland, which in the first half of the 20th century was one of the least affluent countries in Western Europe, has over the last few decades consistently ranked among countries with the highest standard of living worldwide. Iceland GDP per capita rank fell in the aftermath of the financial crisis in 2008 but has climbed above its pre-crisis position ranking. In terms of GDP per capita, Iceland currently sits in 16th place globally.
Iceland's success in building a prosperous and globally competitive economy can be attributed to factors such as a strong institutional framework, skilled workforce, high degree of economic freedom, sound democracy and low levels of corruption. Various competitive indices reflect these qualities. Iceland ranks number one in terms of gender equality and peace. Female labor force participation is at 86%, which is significantly higher than elsewhere in Europe. High labor force participation rate, the country's openness and the economy's flexibility are key strong-points of the Icelandic economy. For the peace index, Iceland has held its place as the most peaceful country in the world since 2008.
Small open economies are by nature often more volatile than larger economies. This is mainly caused by a lack of diversification and relatively large external influences. This has caused significant business cycle fluctuations. Recently the Icelandic economy has experienced a robust economic growth, greater than neighboring countries, as well as other high-income OECD countries. In fact, 2016 GDP growth in Iceland was highest among OECD countries and seventh highest globally. Recently, the export sector, particularly the fast-growing tourist industry, has been the main growth driver , along with strong contributions from business investment and private consumption. After a period of fast growth, the Central Bank of Iceland (CBI) predicts that the economy will continue to grow but at a slower pace. A large positive output gap and not as favorable external conditions have reduced growth from the peak of 2016.
The labor market continues to mature. The unemployment rate has gradually declined since the peak in 2010 and is now at pre-crisis levels. According to a 2017 study from the CBI, around 20% of Icelandic firms plan to recruit staff rather than downsize and 40% of firms consider themselves short-staffed. That trend has somewhat reversed and the share of firms considering themselves short-staffed has been decreasing and is today 27%, which is still above historical average. With an economic slowdown and continued immigration, that trend could continue.
Today, government debt is approximately 42% of GDP, which is a significant improvement from the peak of 2011 when it amounted to approximately 95% of GDP. The government debt level in Iceland has thus fallen rapidly and is for example below that of Germany, Sweden and Norway. Furthermore, the CBI predicts the trend to continue in the next few years, given the current government's emphasis on further debt repayments and continued economic growth.
High inflation has long been a concern in Iceland. In March 2001, the CBI converted from an exchange rate targeting monetary policy and adopted an inflation-targeting policy with a 2.5% inflation target. Since the adoption of the policy, inflation has exceeded this target, averaging 5%, but after 2014 inflation has been close to or below its target. One of the characteristics of the Icelandic economy is the small and volatile currency, the Icelandic Króna, and the large impact of exchange rate fluctuations on inflation. Currently, imported goods account for roughly 30% of the consumer price index (CPI). Furthermore, the housing component, which includes housing prices, contributes 25% to the index. After the significant nominal wage increases of recent years, the Central Bank along with market analysts expected inflation to take off. As a precaution, the Central Bank raised interest rates from 4.50% in June of 2015 to 5.75% in November the same year. However, thanks to a strengthening Króna, low global inflation etc., interest rates have been lowered gradually and are now at 4.25%.
The small size of the domestic economy makes Iceland highly dependent on international trade. Since various goods and services are not produced domestically they need to be imported. To fund these imports, a strong export sector is required. Thus, international trade plays an important role when examining Iceland's economic performance. Iceland's balance of trade has seen drastic changes this century. Historically, Iceland had a significant trade deficit with a corresponding current account deficit, which contributed to a build-up of record high levels of external debt. That has turned around over the last decade, with Iceland running a consistent current account surplus, largely due to a strong trade surplus. This shift is largely explained by the Króna exchange rate. The Króna depreciated fast at the onset of the crisis in 2008 as investors pulled out of Iceland, reducing imports and boosting exports. Iceland's economic recovery, led by export growth (particularly in tourism), helped the Króna to retain its value. Since late 2016, Iceland's real exchange rate has been back at similar levels as in the years before the financial crisis. The country is still running a trade surplus, instead of large deficits, highlighting stronger fundamentals. In 2017, exports of goods and services amounted to around 47% of Iceland's GDP and the trade surplus was 4.1%. The accumulated trade surplus in the past seven years following the financial crisis is equivalent to 49% of 2017 GDP, which is almost unprecedented in the country's economic history. This large trade surplus has contributed to a current account surplus, although not as significant as the trade surplus. The underlying current account surplus has averaged about 5.6% of GDP since the crisis.
A key challenge for Iceland is to increase its exports and maintain a healthy current account to support an ongoing and sustainable growth. Two decades ago the country was heavily dependent on fisheries with more than half of exports originating from the fishing industry. Since then, fish-related exports have remained relatively stable, as the industry is limited by the quantity it can harvest, to preserve the size and sustainability of the fishing stock. In the past couple of decades, three additional export foundations have emerged: the aluminum industry, tourism and the international sector. Around the new millennium, the international sector grew rapidly. The sector engages in international competition but is not reliant on natural resources. Between 2005 and 2008, exports of aluminum took off following the construction of one new aluminum smelter and the expansion of another. Finally, in the last few years, Iceland has witnessed rapid growth in the tourism industry which now makes up two fifths of Iceland's total export. Overall, Iceland's exports of goods and services have grown rapidly and become more diversified over the last two decades.
3. Current opportunities & future prospects
After eight years of continuous economic growth, largely fueled by a strong increase in tourism it is widely expected that the year of 2019 will be a year of stagnant economy and restructuring. It is widely known that operation conditions in the airline industry have toughened in Europe from that latter part of 2018 and heavy investment and expansion in the domestic tourism industry Iceland are likely to cause some growing pane. It is therefore expected that considerable operational and financial restructuring will take place in the tourism industry in the coming years followed by consolidation of many of the industry players to increase efficiency. As the tourism represents a considerable part of the Iceland's GDP it can be expected that restructuring and consolidation will bring investment opportunities of scale that should interest international investors focusing on this sector.
Although the supply of electricity for new ventures is not as favorable as it has been in the past and major power companies in Iceland have kind of pulled back from the strategy of providing power to non-green industries, it can still be expected that the data center industry will continue to grow and offering new investment opportunities.
Even though there has been some political and judicial unrest associated with the aquaculture industry the sector is expected to grow at a relatively fast pace in the coming years. Total production of farmed fish in 2017 totaled 20.776 tons, of which production in salmon farming was 11.265 tons. In September 2018, issued operating licenses for production totaled 45.200 tons of salmon and 2.850 tons of rainbow trout. As these numbers show, the growth in the industry is substantial and if it continues to do so the aquaculture industry will have a significant impact in the Icelandic economy. In recent years foreign industry players have invested heavily in the Icelandic aquaculture, and it would not be surprising if further investments in this area would materialize.
One of the positive effects of the financial crisis that swept the world in 2008, is the vibrant start-up environment it created. Iceland was no different, and for the first time in this young country's history it can be said that Iceland has an attractive start-up community. In recent years global investor have acquired tech companies such as the Black Desert Online developer Pearl Abyss acquisition of CCP Games, the creators of popular spaceship MMORPG EVE Online and the Fortune 500 company NetApp acquisition of Greenqloud. Several other smaller acquisitions have taken place in the technology sector in recent years, and that trend is expected to continue.
Although the short-term outlook in the Icelandic economy appears to be of stagnant nature, it is generally thought that the long-term outlook is of positive note. Iceland is rich of natural resources and Iceland is know for running them in a very sustainable manner as our fishery resources are a good example of.
4. Legal system
A new court level was introduced in Iceland on 1 January 2018, replacing the former two tiers with a three-tier system. The new court is called the Court of Appeal (Icel. Landsréttur) and is a court of second instance, situated between the District Courts and the Supreme Court. The introduction of the Court of Appeal is part of a major restructuring of the Icelandic justice system.
All court actions in Iceland commence in the District Courts (Icel. Héraðsdómstólar), which are eight in number and located around the country.  The conclusion of a District Court can be appealed to the Court of Appeal, provided specific conditions for appeal are satisfied. In special cases, and after receiving the permission of the Supreme Court, it will be possible to refer the conclusion of the Court of Appeal to the Supreme Court, which will continue to be the country's court of highest instance. In most instances, the judgement of the Court of Appeal will be the final resolution in the case. These changes to the judicial system will reinforce the role of the Supreme Court of Iceland in setting precedents in jurisprudence. There is a total of 64 judges in Iceland, 42 of whom preside over the eight District Courts. The Court of Appeal has fifteen judges and the Supreme Court has seven.
Iceland has a civil law legal system and thus Icelandic law is characterized by written law. Major sources of law in Iceland include the Constitution, statutory legislation, and regulatory statutes. Other legal resources are precedent, customary law and tradition of culture.
The Constitution
The Constitutional Act no. 33/1944 represents the highest national legal authority and is composed of seven Chapters and 79 provisions. Fundamental changes were made to the human rights chapter with Constitutional Act No. 97/1995. The bill accompanying the Act made several references to the European Convention on Human Rights as well as to other Council of Europe and United Nations human rights instruments to which Iceland is a party.
Statutory and Regulatory Law
Except with respect to constitutional issues, legislation enjoys primacy as a source of law. The area of private law is dominated by a range of individual statutory acts and the area of general criminal law is governed by the General Penal Code No. 19, February 12, 1940. In the last few years, numerous pieces of legislation have been adopted in certain fields of law, such as in banking, communications and corporations.
Frequently, statutory acts give the administration the authority to issue regulations. As sources of law, statutory acts prevail over regulations.
Precedents, Customary Law and Tradition of Culture
Court practice in Iceland does not have the same authoritative role as in Common Law countries. However, in matters of legal uncertainty, the decisions of the Supreme Court have considerable authority for the disposition of future cases.  In certain areas of law, the decisions of the Supreme Court are a source of law of central importance, e.g. tort law.
In Iceland, a custom can become a source of law.  For instance, customary law has been an important source of law in Constitutional matters.
Tradition of culture refers to considerations of fairness, justice and feasibility. Iceland courts have in some cases relied on Tradition of Culture when other sources of law have not been able to establish a rule of law.
Statements and Decisions by Administrative Authorities
Statements by an administrative organ can carry considerable authority in some areas.  For instance, in the area of administrative law, the statements of the parliament´s Ombudsman carry considerable authority. Similarly, in the area of tax law, the decisions of the Internal Revenue Board can carry considerable weight.
The EEA and its Effect on Icelandic Legislation
Iceland is a member of the European Economic Area (EEA). The Agreement on the EEA, which came into force in 1994, extends the Single Market of the European Union (EU) to Iceland, Norway and Liechtenstein.
Membership of the EEA has affected Icelandic legislation considerably. To achieve homogeneity between the EEA and EU, the agreement incorporates hundreds of acts, largely identical to the relevant parts of the EC legislation, and these acts are made part of the internal legal order of the contracting parties. Each month a number of pieces of EC legislation, relevant for the EEA, are incorporated in the agreement by decision of EEA Joint Committee.
International Law
With respect to the relation between municipal law and international law, Iceland adheres to the principle of dualism. Therefore, ratified international treaties do not assume the force of domestic law, but rather are only binding according to international law. The Supreme Court of Iceland has sought to interpret Icelandic law, as far as possible, in conformity with Iceland's international obligations.
The European Convention on Human Rights was incorporated into Icelandic law by Act No. 62/1994. Following its incorporation, its provisions can be directly invoked in court as domestic legislation.
5. Foreign investment restriction
In principle, foreign parties are permitted to invest in Iceland within the limitations imposed by law. The limitations are mostly laid out in Act. No. 34/1991, which addresses investments by non-residents in business enterprises, and in specific legislation. The limitations mostly stipulate that certain conditions must be met or that a specific license has to be obtained.
Because Iceland is a part of the European Economic Area, investment in Iceland by EEA residents is in principle unrestricted. All residents and entities within the European Union and EFTA, enjoy in most cases the same rights to invest as Icelanders do. However, there are some sector-based restrictions that apply to all non-residents, including EEA residents, and some requirements are made regarding investments of residents outside the EEA. These sector-based restrictions were mostly negotiated as they were considered to be of national political importance. The main sectors where restrictions apply in are in the field of real estate ownership, in the fishing industry and in the field of energy affairs. However, in the foreign exchange sector there have been major changes recently and a lot of restrictions have been abolished.
Foreign exchange transactions were subject to restrictions following the collapse of the banks in 2008. In October 2016 a major step was taken to amend the restrictions on financial transactions with legislation and on 14 March 2017 capital controls were almost entirely abolished with new rules on foreign currency matters. With the new rules, most restrictions on cross-border movement of domestic and foreign currency were lifted.
When it comes to ownership of real estate in Iceland, all Icelandic citizens and foreign citizens domiciled in Iceland are permitted to own real estate. The right to own real estate in Iceland is provided for in Act. no. 19/1966 on Ownership Rights and Utilization Rights. Special rules apply to those who enjoy rights based on the EEA agreement, EFTA agreement and Hoyvík Agreement between Iceland and the Faroe Islands. They are not required to apply for a special permission from the Minister of Justice to own property in Iceland. However, parties outside the EEA are required to have permission from the Minister. Large scale investment projects are generally exempt from the restrictions via a standard clause in an investment agreement with the Ministry of Industries and Innovation. The Minister of Justice can also grant exemptions to those that are permitted to run a business in Iceland when the property is to be used as business premises or a permanent residence, or when other reasons apply.
In the Icelandic fishing industry only those who fulfill certain requirements and conditions are allowed to conduct fishing operations within the Icelandic fisheries jurisdiction or own or run enterprises engaged in fish processing. Those requirements and conditions are laid out in Article 4 in Act. no. 34/1991. In short, the party must be an Icelandic citizen or an Icelandic entity. Icelandic legal entities must be wholly owned by Icelandic persons or Icelandic legal entities, and fulfill the following conditions: i) be controlled by Icelandic entities, ii) not under more than 25% ownership of foreign entities, 33% in certain circumstances, and iii) be in other respects under the ownership of Icelandic citizens or Icelandic legal entities controlled by Icelandic entities.
Lastly, when it comes to ownership of energy exploitation rights relating to waterfalls and geothermal energy for other than domestic use, only Icelandic citizens and other Icelandic entities, as well as individuals and legal entities domiciled in another member state of the EEA, are permitted to own such rights. The same applies to enterprises which produce and distribute energy.
Press Releases
19th April 2021
Last week the District Court of South Iceland rendered a judgment where Eyrarbúið ehf. was ordered to pay Plús film ehf. ISK 20.166.583 as well as penalty interest and legal costs.