Firm Profile > Delsol Avocats > Lyon, France
Delsol Avocats
Offices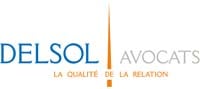 Delsol Avocats
11 QUAI ANDRÉ LASSAGNE
69001 LYON
France
Delsol Avocats > The Legal 500
Rankings
Delsol Avocats >
Firm Profile
The firm: Although created in 2003, DELSOL Avocats has been established in the French legal landscape for more than forty years. Forty years marked by constant growth. Since then, DELSOL Avocats, as a full service law firm, has developed new teams, which actively co-operate to form multidisciplinary practice groups in order to address complex transactions, bring them to success and, generally speaking, provide the most appropriate assistance to their clients.
Areas of practice: DELSOL Avocats is a firm of expert lawyers covering not only a number of specialist fields but also very diverse sectors. In the short, medium, and long term the firm offers support to economic and social players during their national and international operations – whatever the level of risk.
DELSOL Avocats helps managers and decision-makers develop potential courses of action in high-risk situations and optimize their decision-making. To achieve this, DELSOL Avocats shares its clients' economic, sectorial, financial, and managerial culture and establishes high quality relationships.
Lawyer Profiles
| Photo | Name | Position | Profile |
| --- | --- | --- | --- |
| | Delphine Bretagnolle | Delphine BRETAGNOLLE is a partner lawyer in the LYON office's Employment –… | View Profile |
| | Laurent Butstraën | Laurent BUTSTRAËN is co-head of the "Non-Profit Organizations – Social and solidarity-based… | View Profile |
| | Alexis Chabert | CHABERT is the co-head of the Litigation Department. A specialist in legal… | View Profile |
| | Renaud-Jean Chaussade | He has developed recognized expertise in: – property law and public-sector contracts… | View Profile |
| | Jean-Philippe Delsol | Jean-Philippe DELSOL, a tax lawyer, is co-head of the Corporate Law –… | View Profile |
| | Xavier Delsol | Xavier DELSOL is the founder and co-head of the Non-Profit Organizations Department.… | View Profile |
| | Philippe Dumez | Philippe DUMEZ is co-head of the LYON office's Corporate Law – Mergers… | View Profile |
| | Pierre-Marie Durade-Replat | Pierre-Marie DURADE-REPLAT is co-head of the LYON office's Litigation Department. He manages… | View Profile |
| | Emmanuel Kaeppelin | Emmanuel KAEPPELIN is co-head of the Corporate Law – Mergers and Acquisitions… | View Profile |
| | Thomas Roche | Thomas ROCHE is co-head of the Life Sciences Department. He assists health… | View Profile |
| | Camille Rousset | Camille ROUSSET is co-head of the Lyon office's Employment Law – Social… | View Profile |
| | Frédéric Subra | Alongside standard services in tax law (repeat advisory work and litigation management),… | View Profile |
| | Ms Paulette Trillat | Paulette TRILLAT is co-leader of the "Tax Law" department in LYON. She… | View Profile |
Staff Figures
Partners in the Lyon office : 13 Lawyers in the Lyon office : 50+
Languages
French English Italian Spanish German
Memberships
TELFA The Parlex Group
Client Testimonials
CLIENT: Tim SYKES

COMPANY/FIRM: PROACTIS

TESTIMONIAL: In February 2018, Proactis launched a public tender offer for shares in the company Hubwoo. DELSOL Avocats guided Proactis through the process and made it possible to complete the transaction successfully. The team was attentive to the problems likely to affect Proactis and advised us based on our interests whilst coordinating the other advisors involved, going beyond the cultural and language differences. I was struck by how easily DELSOL Avocats adapted, not hesitating to put in place innovative solutions when the context allowed. The key to success is, for me, good communication between and within the various teams involved. That's what DELSOL Avocats brought, and with Brexit in the background that wasn't an easy task! Technically and operationally, the services provided exceeded our expectations.
---
CLIENT: Sophie DURIAVIG

COMPANY/FIRM: Happy & So

TESTIMONIAL: DELSOL Avocats assisted us when our investor acquired an equity stake, when we had to ensure that the terms of the shareholders' agreement were right for our specific situation. We felt totally guided through managing the transaction.
---
CLIENT: Stéphane VALAT

COMPANY/FIRM: Sun Power

TESTIMONIAL: Our company has formed a close, trust-based relationship with DELSOL Avocats, which has assisted us with many corporate/M&A, contractual and litigation issues for almost ten years. The cases are handled efficiently, accurately and responsively with a good understanding of business challenges.
---
CLIENT: François NOVAT

COMPANY/FIRM: ISS

TESTIMONIAL: The added value DELSOL Avocats provides over other law firms we have consulted is the overview they take of the case, not confining themselves to purely financial considerations. In such a context, while we may be defending the employer's interests, we are also keen to learn lessons as regards risk prevention. We especially appreciate the continuity of our relations with the team members, thanks to their low turnover.
---
CLIENT: Diane NUNES

COMPANY/FIRM: ISS

TESTIMONIAL: We see our working relationship with DELSOL Avocats as a true partnership, built up on both sides through regular reviews and weekly dialogue.

An information-sharing platform has been introduced to give us direct access to our data. This real-time dispute reporting tool is invaluable, making our work easier and giving us full transparency.

Fast responses from teams who have no hesitation in giving their opinion is yet another advantage of working with DELSOL Avocats.
International Capabilities
DELSOL Avocats' international strategy relies on :
qualified teams from top French and foreign universities and schools, operational in various languages and registered with foreign bars.
extensive experience in negotiating and drafting international contracts.
access to reliable networks representatives renowned in their fields of expertise and sectors.
DELSOL Avocats assists its clients facing international issues, either French clients with international projects or foreign clients involved in operations in France. We are able to :
coordinate their projects (multi-country due diligence or acquisition of targets operating in several countries)
help them understand international (for our French clients) and French (for our international clients) legal practices and assist them in negotiating and drafting investment contracts and industrial or business partnerships
settle litigation or pre-litigation issues
act as an intermediary for their own international advisors.
DELSOL Avocats is an active member of two international networks (TELFA and PARLEX) and has therefore made strong connections with their « best-friend » located in Europe, the USA, South America, Asia, Africa and the Middle East. There are now nearly 100 law firms, or about 7000 lawyers around the world.
DELSOL Avocats has built on the proximity of his Lyons office with Italia to create an « Italian desk » and thus inject dynamism into its transalpine activities relying on several bilingual partners and associates.
Témoignages de clients
CLIENT: Jean-Sébastien DEGOUVE, Co-fondateur et Président
COMPANY/FIRM: Opéra Energie
TESTIMONIAL: Je savais que DELSOL Avocats connaissait bien le secteur de l'énergie pour avoir fait appel au cabinet lorsque j'exerçais des responsabilités au sein du groupe SUEZ (Engie). C'est donc tout naturellement que nous nous sommes à nouveau tournés vers Emmanuel KAEPPELIN lorsque nous avons eu des besoins en M&A.
---
CLIENT: Kal LADHA, Directeur Général
COMPANY/FIRM: MediaSchool Group
TESTIMONIAL: Dans le cadre de notre double activité, nous sommes fréquemment confrontés à des problématiques de droit du travail (collaborateurs permanents, intervenants occasionnels, journalistes …), de droit de l'immobilier (avec la nécessité de disposer pour nos écoles de locaux aux normes ERP – Etablissement Recevant du Public), de droit fiscal (notamment sur des questions d'exonération de TVA inhérentes à la formation) et de droit des sociétés (créations, fusions-acquisitions, transformations). Nous sommes très satisfaits, depuis plusieurs années déjà, de l'accompagnement de DELSOL Avocats et notamment d'Henri-Louis DELSOL, Séverine BRAVARD et Vincent GUEVENOUX dans nos opérations d'acquisitions successives, où la pertinence des conseils du cabinet dans des délais souvent très courts et la capacité des avocats à se glisser dans la peau du client entrepreneur nous furent précieuses tout au long desdites opérations et ce, pour le spectre complet des problématiques qui nous occupent
---
CLIENT: Nicolas POTEL, General Counsel, France & West Mediterranean Region
COMPANY/FIRM: 3M
TESTIMONIAL: Nous travaillons avec DELSOL Avocats depuis plusieurs années et plus spécifiquement avec Stéphane PERRIN, qui connaît parfaitement notre entreprise, ses produits et ses problématiques juridiques depuis près de 30 ans. Nous avons établi avec lui un mode de fonctionnement sur mesure combinant réactivité et compétence. Cet
accompagnement est essentiel tant sur les contentieux du groupe en France que sur des problématiques contractuelles complexes.
---
CLIENT: Sophie DOSTERT, Directeur Général
COMPANY/FIRM: Hôpital Européen and Hôpital Saint Joseph de Marseille
TESTIMONIAL: Notre expérience récente confirme en tout point les grandes compétences de Xavier DELSOL et ses équipes, qui ont permis de rapidement mettre en place le cadre juridique du montage en passant en revue les différents scénarios possibles.
Top Tier Firm Rankings
Firm Rankings