KBVL > Athens, Greece > Firm Profile
KBVL
Offices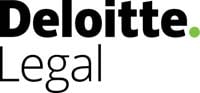 KBVL
3A FRAGKOKKLISIAS & GRANIKOU STR.
MAROUSSI, ATHENS
151 25
Greece
KBVL > The Legal 500
Rankings
A member of the global Deloitte Legal network, 
KBVL

 is able to deliver cross-border corporate services to multinational clients, including advising international companies on M&A, corporate restructurings and privatisation projects. Managing partner
Ilias Koimtzoglou
, who has extensive experience in M&A, corporate restructuring and competition law, heads the team alongside
Michalis Pattakos
, whose expertise spans the dairy products, hotels, insurance, gaming, retail and pharma sectors.
Practice head(s):
Ilias Koimtzoglou; Michalis Pattakos
Other key lawyers:
Lampros Anastasopoulos; Christina Valamoutopoulou; Konstantina Gkouti
Testimonials
'The combination of top-notch legal expertise and knowledge of the clients' industry, as well as the agility which is precious for in-house counsels, is what makes this practice unique and not directly comparable to many other firms in the country.'
'Ilias Koimtzoglou is the in-house counsel's dream partner – always there, always knowledgeable, always a strategic business partner. Michalis Pattakos shares the same rare combination of qualities and definitely has a great career ahead of him.'
'Michalis Pattakos is a very good asset to the firm with broad capabilities in complex projects.'
'KBVL is a unique practice because it provides practical and efficient legal solutions and is always focused on helping clients achieve their overall business and growth goals. KBVL's lawyers have an extensive track record and experience, covering all the key sectors of business activity. Their team structure, knowledge and skill enables them to manage demanding and complex national and international projects.'
'KBVL's partners and associates are very detail-oriented and have a great perspective on how to approach complex legal issues. Not only are they highly competent and experienced lawyers, they also are very communicative and flexible, always interested in finding the best overall solution to each legal and business problem. They make excellent legal advisers because they have the ability to perceive any legal issue in a multifactorial way, providing each client with a tailored solution.'
'Clear, consistent, constructive, positive and supportive.'
'The team is structured in such way that it provides expertise to clients in an array of corporate matters.'
'Apart from the outstanding quality of deliverables, we feel always prioritised and looked after. The efficiency with which they address all our queries is impeccable.'
Key clients
Dodoni SA
SIF Ltd (Dodoni's shareholders)
OPAP SA
SAAB
VNK Capital
Hellenic Shipyards SA
Delivery Hero
Legendary Foods SA
AB Vasilopoulos SA
Hellenic Steel SA
Belterra Investment Ltd/Porto Carras
Exerte Partners
Ergo Hellas
Enartia
Motor Oil
Lamda Development SA
PACHA Group
KBVL

, a member of the global Deloitte Legal network, has an established employment practice that advises clients across an array of industries, including pharmaceuticals, hotels and leisure, and shipping. The practice is headed by
Alexandros Doschoris
; he has expertise in advising clients on social security affairs, labour negotiations, dismissal procedures and employment law litigation.
Key clients
Textile Care – Ecolab S.A.
Hellenic Shipyards S.A.
Larco S.A.
Ifchor S & P Ltd
Bacardi Greece
Onexchange S.A.
Aramis Management Inc. – Greek Branch
Technomar Shipping Inc.
Astir Palace Vouliagmenis S.A.
Kongsberg Maritime Hellas S.A.
Santander Consumer, E.F.C., S.A.
Santander Consumer Finance S.A., Greek Branch
Decathlon Greece Sporting Goods Single Member Limited Liability Company
Pako SA A.V. Koliopoulos
Work highlights
Represented Larco S.A. in litigation proceedings pertaining to employment and social security law matters.
Represented Hellenic Shipyards S.A. in litigation proceedings pertaining to employment and social security law matters.
Advised Kongsberg Maritime Hellas S.A. on aspects of employment and social security law, particularly in relation to the harmonisation of the company's remuneration and benefits policies following a corporate merger.
KBVL

, which is a member of the Deloitte Global Legal Network of independent law firms, is highly reputed for tax advice to private clients. It is also instructed in tax controversies and litigation. The sizeable team regularly acts for high-profile clients, including Sabre Hellas S.A., Hellenic Diaries S.A., Coco-Mat S.A. and Cosmote S.A..
Efstathios Bakalis
has long-standing experience handling tax cases before tax authorities. He co-heads the practice with
George Venieris
; his expertise lies within income tax, inheritance and family wealth planning.
Practice head(s):
Efstathios Bakalis; George Venieris
Other key lawyers:
Evangelos Aidonis; Vassiliki Tzoumani
Testimonials
'Very good knowledge of international tax planning.'
'Their replies were swift, to the point, and they have executed all that we discussed in an efficient manner.'
'The team is very knowledgeable about legislation, which is very complicated in Greece. Their responses are prompt and to the point and therefore keep billable hours to the absolutely necessary.'
'Efficient team who are ready to address every request in the most professional way.'
'Very well informed on tax and legal matters even for more complex structures including different domiciles.'
'The team has vast knowledge of tax and is able to think creatively and offer the best advice needed for the customer. The people are experienced and have handled a big variety of different tax matters, which makes them able to understand the best course of action per case. They are always there when you need them, trying to explain to the customer in a structural way so that everyone can understand the thinking behind any action.' 
'Extremely knowledgeable and thoughtful. The team is always willing to share their expertise. Compared to other firms, KBVL does not only have the legal orientation but also the business mindset.'
Key clients
Cosmote S.A.
Hellenic Halyvourgia S.A.
OPAP S.A.
Coco-Mat S.A.
ALFA WOOD Group
INTRALOT S.A.
Sabre Hellas S.A.
Qualco S.A.
Hellenic Diaries S.A.
Work highlights
Represented Sabre Hellas S.A. before the Administrative Court of Appeal against VAT assessment exceeding €4m, where the Court accepted its arguments and annulled the VAT assessment; there was no judicial precedent.
KBVL

, which is a member of the Deloitte Global Legal Network, provides '
seamless, integrated cross-border services for multinational clients
'. It has a notable strength in data privacy and data compliance matters; in one notable mandate, the firm is acting for Hellinikon S.A. as its data protection officer in the largest urban regeneration project in Europe. Practice head
Apostolos Vorras
has an '
excellent understanding of new technologies
', with particular expertise in artificial intelligence and GDPR.
Testimonials
'Very cooperative and efficient team.'
'Professional and experienced in their field of work.'
'We chose KBVL for their high level of understanding of our business needs. The team consists of a very skilled professionals with excellent qualities.'
'Apostolos Vorras, as a KBVL team leader, proved to be great and proficient, with expert knowledge about GDPR. He was also very resourceful addressing our challenging issues.'
'What makes KBVL's TMT team unique is its specialization in the ever evolving sector of privacy and cyber security. Notwithstanding their legal background, the teams have a significant level of familiarity with the current tech tools and offer a great range of services on TMT compliance spanning from telecoms to data protection compliance.' 
'KBVL Law Firm and its team were able to adapt to our group of companies' strengths, weaknesses, opportunities, threats and its complex information technology environment quickly and effectively.'
'KBVL team is always supportive and committed in helping in the best practical way. A polite team who are always up to the task. I strongly recommend Apostolos Vorras, who combines deep knowledge in Data Privacy with practical thinking and extensive familiarity with technology. He leads the team in supporting us efficiently and tackling the practical challenges of our group complexity.'
Key clients
European Commission (DG Structural Reform Support)
Aegean Airlines S.A.
Latsco Group of Companies
Post Credit S.A.
Olympia Development S.A.
Halyps S.A
AXA Insurance S.A.
Deloitte Business Solutions S.A.
OPAP S.A.
Lamda Development S.A.
Hellinikon S.A.
ERGO HELLAS S.A.
Skroutz S.A.
B2Kapital S.A.
Vodafone S.A.
Work highlights
Acted as subcontractor for Deloitte Business Solutions S.A., providing legal advice on the digitalization of recruitment framework in the public sector and on reform of legal framework in public sector's personnel digital assessment process.
Acting as Data Protection Officer for Hellinikon S.A., the legal entity that is implementing the largest urban regeneration project in Europe.
Represented Skroutz S.A. in a filed complaint before the Austrian Data Protection Authority, pertaining to allegations of unlawful international data transfers.
X
KBVL >
Firm Profile
Skilled and experienced Deloitte Legal* professionals work together with other Deloitte professionals in tax, consulting, risk- and financial advisory to guide their clients through a project in a coordinated way around the world. Deloitte Legal, present in over 80 countries, is able to provide holistic guidance around strategic business decisions as well as offer support services that can increase efficiency and reduce the cost of some routine legal activities. As part of the global Deloitte professional services network, Deloitte Legal helps you in delivering multinational legal solutions that are Consistent, Technology-enabled, Tailored, and Sensitized.
Deloitte Legal* offers competent yet pragmatic advice in many fields of national and international business law. Our professionals provide tailored solutions for demanding projects and complex domestic and international transactions. And we offer even more: Multidisciplinary advice incorporating tax, consulting, risk- and financial advisory.
Whether family-owned smaller and medium-sized companies, listed stock corporations or international groups of companies—with our service lines Commercial, Corporate/M&A, Employment Law & Benefits, and Legal Management Consulting, we cover those fields of business law that are important for our clients.
Collecting and combining multidisciplinary expertise in our industry groups Financial Services, Energy, Resources and Industrials, Consumer, TMT, and LSHC enables us to render interdisciplinary advice which anticipates industry- or sector-specific trends and developments. And thereby help our clients to face the challenges of an ever-changing regulatory and economic environment.
We understand legal advice not as an isolated component, but as a contribution to a comprehensive solution of the issues that our clients face. Working together with our Deloitte colleagues we can help our clients in taking informed decisions in the context of legal as well as other business considerations.
* "Deloitte Legal" means the legal practices of Deloitte Touche Tohmatsu Limited member firm affiliates that provide legal services. For legal and regulatory reasons, not all member firms provide legal services.
Diversity/Community
Koimtzoglou-Bakalis-Venieris-Leventis & Associates Law Partnership is deeply committed to the principles of diversity and inclusion. We firmly believe that diversity is inextricably linked with excellence. We welcome and strongly support different cultures, backgrounds, experiences, beliefs and preferences, where everyone is enabled to reach their full potential.
Koimtzoglou-Bakalis-Venieris-Leventis & Associates Law Partnership is dedicated to creating a diverse and inclusive work environment from the stage of recruitment up to the partnership level. Our firm has a unique ratio between men and women, with women representing more than 60% of the members of our firm. We strive to create a community of talent that celebrates the diversity of our lawyers across all levels and our clients alike.
For Koimtzoglou-Bakalis-Venieris-Leventis & Associates Law Partnership diversity is part of who we are and what we represent: a team built from individuals that come from different backgrounds and experiences, dedicated in providing high quality legal services.
Client Testimonials
'Accurate advice based on obvious wide experience of complicated issues. Eagerness to find quick solutions.'
---
'Responsive, combining expert legal knowledge with commercial sense, easy to work with, pleasant personalities, multidisciplinary in the commercial sector. Good combination of experience with enthusiasm and ambition.'
---
'Ilias Koimtzoglou, managing partner: responsiveness, solid legal knowledge, commercial sense. Michalis Pattakos, partner: solid legal knowledge, extremely responsive and a pleasure to work with, and with a high business sense. Mary Chalioti, associate: good knowledge of legal affairs, good communication skills.'
---
'High confidentiality, efficiency and dedication to the clients are some of the values of the team.'
---
'llias Koimtzoglou has deep knowledge of local as well as international law, in conjunction with his business understanding which make him a valuable partner to our M&A activities. Eva Petroglou is highly educated collaborator, looking in fine detail at the company's issues, which make her a significant part of our collaborators' value chain.'
---
'Highly engaged and customer-centric team, with deep knowledge of business, an excellent combination of law firm and business partner, providing top notch expertise and solutions.'
---
'Ilias Koimtzoglou: a high-level lawyer who combines the role of external advisor with that of a valuable business partner. Michalis Pattakos: possesses and exercises all qualities asked for and appreciated by big corporations seeking for external legal advice, mainly legal expertise and business acumen.'
Interviews
Ilias Koimtzoglou, Managing Partner, KBVL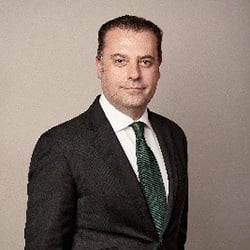 Ilias Koimtzoglou explains how the firm is adapting to clients' changing needs
What do you see as the main points that differentiate KBVL from your competitors?
Our firm employs innovative strategies, which eventually create competitive advantage based mainly on the following three pillars:
1)Provision of seamless services
Our customer-centric philosophy combined with our common-shared principles and the use of technology
provides for comprehensive, user friendly and seamless legal services. Clients come to us because of our well-earned reputation for outstanding service, delivered promptly. We approach any single issue by seeking innovative solutions to complex problems that require us to draw on our full range of expertise and experience.
Our billing approach and how we service our clients' on-going needs reflect our values. No matter how challenging or complex the mandate, we are not satisfied until we have delivered the highest quality and most commercially effective legal advice;
2) Distinctive service offerings
The firm remains dedicated to strengthening our practice primarily through internal growth and creative smart way of thinking. We comprise a growing collection of transaction tools and in-depth analysis of the most important market and regulatory developments in M&A regimes across the globe.  We focus on bringing clarity to the increasingly complex world of cross-border M&A , cross-border M&A databases, informative videos, and access to a library of specialist publications covering the key issues in global M&A;
3) Special Alliances/Contacts Relationships
We enjoy the loyalty of major corporate clients that have allowed us to be exposed to complex, multidisciplinary, cross-border assignments, which has served not only as a challenge for professional distinction but also as an attraction for recruiting talent at the firm.
Which practices do you see growing in the next 12 months? What are the drivers behind that?
M&A: The expected growth of the Greek economy is likely to trigger significant M&A activity;
Corporate restructurings: An important number of distressed assets of strategic importance for all the sectors of the economy (Real Estate, Utilities, Hotels, Industrial Operations) is expected to attract investors' attention.
Compliance: There will be increased demand for compliance services given that there is an increasing trend for regulation of all business activities. Key drivers are expected to be GDPR compliance, new corporate governance regulations and transparency tools (AML, KYC policies).
What's the main change you've made in the firm that will benefit clients?
We have grown the scope of our legal services of the firm by welcoming new partners, Stathis Bakalis, George Venieris and Michalis Pattakos. Stathis Bakalis is a renowned expert in tax litigation and George Venieris is a highly acknowledged practitioner at the fields of personal tax and estate planning. Michalis Pattakos is an experienced transactional lawyer and is the co-head of our M&A practice group.
Is technology changing the way you interact with your clients, and the services you can provide them?
Definitely yes, and we aspire to always be ahead of any relevant technological developments, the most important of those being the gradual introduction of artificial intelligence in our practice. More specifically in close cooperation with our global network (Deloitte Legal) we intend to introduce AI in a number of our services in the near future.
Can you give us a practical example of how you have helped a client to add value to their business?
We have played a leading role in the Greek market for compliance with the newly established GDPR regulation. In this respect we have assisted a number of leading domestic as well as multinational companies to implement policies and practices safeguarding compliance with the new legal regime.
Are clients looking for stability and strategic direction from their law firms – where do you see the firm in three years' time?
One of our key strategies is to create and reserve long-term client relationships. Notwithstanding the fact that we are a relatively newly established law firm, we have already managed to create solid client relationships across the entire spectrum of industries in Greece and this will be one of the key drivers for our growth plans.
Legal Briefings
Corporate governance in Mexico: overview and trends 2021

Adapting Mexican corporate governance policy related to new market realities would need corporate law reform with the backing of enforcement. Nevertheless, certain local instruments – which lack binding force and which may, at best, fit in the category of 'soft law' – attempt to direct corporate practices through a voluntary approach. This is the case …