Deloitte Legal, Ostrowski, Gizicki i Wspólnicy sp.k. > Warsaw, Poland > Firm Profile
Deloitte Legal, Ostrowski, Gizicki i Wspólnicy sp.k.
Offices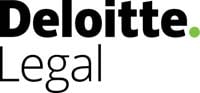 Deloitte Legal, Ostrowski, Gizicki i Wspólnicy sp.k.
AL. JANA PAWLA II 22
00-133 WARSAW
Poland
Deloitte Legal, Ostrowski, Gizicki i Wspólnicy sp.k. > The Legal 500
Rankings
Deloitte Legal, Ostrowski, Gizicki i Wspólnicy sp.k.
handles reorganisations, financial out-of-court cases and in-court restructuring and insolvency matters, as well as corporate dissolutions and liquidations. Its client roster includes distressed companies, potential buyers, shareholders, directors, creditors and insolvency administrators.
Agnieszka Ziółek
 leads the team and advises financial institutions in particular. In November 2020, 
Tomasz Ostrowski
, 
Aneta Urban
and 
Nicholas Coddington
 joined the firm from
White & Case M. Studniarek i Wspólnicy - Kancelaria Prawna sp.k.
. Senior managing associate 
Patrycja Bolimowska
 and senior associate 
Paweł Skura
 are also names to note.
Practice head(s):
Other key lawyers:
Testimonials
'Very business oriented.'
'Frequently advising banks and other financial institutions, Deloitte Legal Poland offers a variety of services mainly to creditors. They are very quick in responding and sometimes see (and prevent) problems others did not notice.'
'Partner Agnieszka Ziółek is a very experienced lawyer, who combines banking and finance capabilities with restructuring and insolvency law expertise. She acts very quickly and can put complex issues into easily-understandable communication.'
'Agnieszka Ziółek has perfect communication skills.'
Key clients
mBank S.A.
Raiffeisen Bank International Ag (Spółka Akcyjna) Branch in Poland
Work highlights
Advised mBank S.A. on its verification of the bank's standard transactional documentation from the point of view of their resilience to a possible "crisis scenario", which could result from the current COVID-19 pandemic.
Advisoed mBank S.A. and Raiffeisen Bank International AG on a sale of receivable and related collaterals from a facility granted by mBank for the development of a wind farm in Poland.
In March 2021,
Deloitte Legal, Ostrowski, Gizicki i Wspólnicy sp.k.
's banking capabilities were significantly bolstered by the arrival of a well-respected team from
White & Case M. Studniarek i Wspólnicy – Kancelaria Prawna sp.k.
, including 
Tomasz Ostrowski
, who became managing partner of the firm and department head. The practice is particularly noted for its strengths in financial institutional regulatory matters, as well as group restructurings, for which
Aneta Urban
is the name to note. Elsewhere, the firm acts for borrowers and lenders on real estate finance, corporate finance, acquisition finance and asset finance matters. Other areas of focus include non-performing loans and securitisations.
Agnieszka Ziółek
is noted for finance transactions, restructurings and distressed asset investments. English-qualified partner 
Nicholas Coddington
advises banks and sponsors on the English law aspects of financing deals in Poland and across the CEE region.
Mateusz Ordyk
has made a name for himself in relation to financial investment products. Since publication,
Michał Mostowik
joined the firm as a managing associate.
Testimonials
'Collaboration, business approach, great knowledge on market practices, great technical expertise with ability to propose solutions.'
'Mateusz Ordyk – Collaboration, business approach.'
'The Deloitte team members we work with are high-level professionals with practical knowledge that we can use to consult on our innovative business solutions.'
'Mateusz Ordyk – deep knowledge of financial and civil law, broad perspective on legal issues embedded in specific business conditions, outstanding creativity, high level of communicativeness.'
'Very high operational excellence and legal support, which is based on the previous White & Case Banking and Finance team. All people are highly keen with regards to the negotiations and leading the legal works on the transaction.'
'Michał Oleś is probably one of the best lawyers in Warsaw amongst the banking lawyers. The guy knows his craft extremely well, from small and mid-cap deal up to the largest CEE jumbo deals. He easily transfers the legal clauses from largest deals into a small caps, which give a huge comfort on the Lender's end.'
Key clients
Bank Pekao S.A.
Santander Bank Polska S.A.
mBank S.A.
mBank Hipoteczny S.A.
Berlin Hyp AG
Erste Group Bank AG
Landesbank-Hessen Thüringen Girozentrale (Helaba)
PKO BP S.A.
Credit Agricole Bank Polska S.A.
Alior Bank S.A.
ING Bank Śląski S.A.
Bank of China (Luxembourg) S.A. Poland Branch
Powszechny Zakład Ubezpieczeń S.A.
Mercedes Benz Bank Polska S.A.
Work highlights
Advised BGK on a $700m credit facility for the Chilean mining company Sierra Gorda S.C.M
Advised New Energy Investments on its first market green bonds issuance program.
Advised FCA Bank S.p.A S.A. Oddział w Polsce and Leasys sp. z o.o. on the implementation of cloud-based solutions.
Deloitte Legal, Ostrowski, Gizicki i Wspólnicy sp.k.
 focuses on advising its clients on their daily operations, system-related projects, reorganisation projects and projects related to the expansion of businesses and their establishment in Poland. The practice can also draw upon the expertise of its actuaries, tax advisors specialising in insurance and auditors. 
Łukasz Szymański
 is head of the group with skills in regulatory matters.
Practice head(s):
Other key lawyers:
Testimonials
'Support of Łukasz Szymański was very professional and tailored his advice to my company.'
'The team has good business orientation and knowledge of the client's business.'
' I can thoroughly recommend Łukasz Szymański as a very hard-working and client-oriented lawyer. He has great experience and expertise regarding both regulatory and transactional issues and can offer superb quality to the clients.'
Key clients
TU Inter Polska S.A.
Alphabet Polska Fleet Management sp. z o.o.
Intesa Sanpaolo Assicura S.p.A.
Work highlights
Provided TU Inter Polska S.A. with legal and tax analysis from an insurance regulatory angle regarding an innovative marketing campaign addressed to one segment of its clients.
Provided Intesa Sanpaolo Assicura S.p.A. with legal advice regarding operating in Poland under the rule of freedom of services, including i.a. detailed analysis regarding obligatory costs and membership in funds and organisations, contribution to the Financial Services Ombudsman costs etc.
Assisted Alphabet Polska Fleet Management sp. z o.o. with ongoing legal advice regarding third-party vehicle liability cases concerning incidents with foreign (non-Polish) vehicles and claims handling towards non-Polish insurers/ Polish Motor Insurers' Bureau.
Deloitte Legal, Ostrowski, Gizicki i Wspólnicy sp.k.
's private equity practice is closely linked to the firm's offices across Europe, enabling it to provide joined-up advice on regional deals, utilising the consultancy firm's tax and financial advisory divisions. The group has experience of public-to-private transactions, as well as restructurings and spin-offs. Jointly taking the lead are
Piotr Siezieniewski
 and
Ryszard Manteuffel
.
Jacek Korzeniewski
has transactional experience, but also focuses on regulatory matters.
Practice head(s):
Piotr Siezieniewski; Ryszard Manteuffel
Other key lawyers:
Key clients
A&R Investments Limited
American private investor
Work highlights
Advised A&R Investments on its purchase of 10% of shares in eobuwie.pl.
Advised an American investor on its public tender offer for Prochem S.A. shares.
Advised A&R Investments  on the sale of a retail park in Romania.
Deloitte Legal, Ostrowski, Gizicki i Wspólnicy sp.k.
draws on its tax and financial advisory divisions to handle a wide range of capital markets transactions, including IPOs and SPOs, as well as ABB transactions and dual-listings of companies on the Warsaw stock exchange. The group also has expertise in compliance matters, with expertise in disclosure requirements and market abuse regulations. The group is co-led by
Ryszard Manteuffel
and
Piotr Siezieniewski
. Senior associate
Mikołaj Chodkiewicz
is a specialist in securities law.
Practice head(s):
Ryszard Manteuffel; Piotr Siezieniewski
Testimonials
'Extensive knowledge in all aspects of capital markets from IPOs and SPOs, ongoing information obligations of public companies, investment funds as well as regulatory requirements for financial institutions. Public M&A is also a strength.'
'Highly professional team with broad experience in both equity capital markets, as well as M&A.'
'Ryszard Manteuffel and Piotr Siezieniewski both exhibit high availability and deep involvement in the process, as well as pragmatic attitude to problem solving.'
'Fully professional and reasonable at pricing. Wide experience which allows them to solve also more complicated cases with full confidence as to the outcome.'
'They are very business and solution-oriented. You can ask them for help and they get things done.'
'Ryszard Manteuffel is a very talented manager. He knows how to help, he knows how to address your needs, he approaches you with the best option you can have.'
Key clients
Scope Fluidics S.A.
ZPUE S.A.
Chatham Financial
Work highlights
Advised InPost on its listing on the Euronext Amsterdam Stock Exchange.
Advised Scope Fluidics  on its admission on the main market of the Warsaw Stock Exchange (a molecular diagnostics company) shares and potential SPO.
Assisted ZPUE S.A. with public tender offers on its shares.
Deloitte Legal, Ostrowski, Gizicki i Wspólnicy sp.k.
 acts as a one-stop-shop to corporates in relation to transactions in Poland and central Europe. The team has expertise in private equity and venture capital investments, as well as public and private M&A. It works alongside Deloitte's consultancy professionals, providing support in relation to issues such as tax. Co-leading the department are
Piotr Siezieniewski
 and
Ryszard Manteuffel
. 
Jacek Korzeniewski
's practice brings together expertise in commercial law, M&A and environmental law.
Practice head(s):
Piotr Siezieniewski; Ryszard Manteuffel
Testimonials
'One person, who supervises all matters, friendly relationship, professional attitude, respect to requirements, perfect communication.'
'Very good motivated and client oriented team. Experienced practitioners, business-minded, proactive approach.'
'Piotr Siezieniewski is my main contact. He has extensive knowledge, client oriented, business approach and problem-solving nature. Very good communication and negotiation skills. Ryszard Manteuffel has unique experience in public M&A and provides substantial input in regulatory matters, which is crucial in M&A of financial institutions.'
'Piotr Siezieniewski and Jacek Korzeniewski are very responsive, pragmatic and friendly. They give concise advice and manage the projects for us. They belong to our best advisors worldwide and we can recommend them without hesitation.'
Key clients
JD Sports Fashion PLC
A&R Investments Limited
Scope Fluidics S.A.
ZPUE S.A.
mBank S.A.
Generali S.A.
Work highlights
Advised JD Sports Fashion Plc on acquiring 60% of the shares of Marketing Investment Group S.A. (MIG).
Advised A&R Investments Limited on an investment in a 10% stake in eobuwie.pl S.A. CCC is one of the largest footwear retail companies in Central Europe.
Advised NCBR on investments in Polish R&D&I companies.
Deloitte Legal, Ostrowski, Gizicki i Wspólnicy sp.k. >
Firm Profile
The firm: Deloitte member firms have a long-standing reputation for helping clients to address complex, cross-border issues. Skilled and experienced Deloitte Legal* lawyers work together with other Deloitte professionals in tax, consulting and financial advisory to guide their clients through a project in a co-ordinated way around the world. Deloitte Legal, present in over 80 countries, is able to provide holistic guidance around strategic business decisions as well as offer support services that can increase efficiency and reduce the cost of some routine legal activities.
Areas of practice
Corporate and mergers and acquisitions services: Deloitte Legal* provides a full range of corporate and transactional law services from complex advisory services related to major business life events (including advising in restructuring and mergers and acquisitions processes) through to general secretarial services.
Banking and finance: the finance and banking team offers legal advisory services provided by specialists with substantial experience obtained in international legal firms and financial institutions. Deloitte is a member of Loan Market Association and monitors innovations related to introduction new standards of financial documentation. It shares its knowledge and experience with its clients in the form of workshops and courses. Its services include: transactional support, due diligence, regulatory support, corporate services, takeover of assets by banks, services for the insurance sector, services for investment funds.
Real estate: the real estate team operating within Deloitte Legal* has many years of vast experience in supporting domestic and international real estate transactions. In response to its clients' expectations and needs Deloitte Legal* offers comprehensive legal services related to real estate transactions. With its experience it is able to create significant added value. Its services include: pre-transaction stage, due diligence advisory, transaction structuring, real estate acquisition, commercialisation of shopping centers, logistics and office space, planning and construction-related procedures, contracts to carry out architectural and building projects, general contractor agreements, real property leasing – sale and leaseback, creating real estate funds and shaping their structure, real estate and asset management, litigation.
Commercial law solutions: companies are facing an increasing number of business challenges globally including more rigorous regulations and enforcement by local authorities in the countries where they operate. As experienced advisers with a practical focus, Deloitte Legal* can help clients meet these challenges and develop commercial solutions. It offers a broad base of commercial business law services in multiple jurisdictions. Its experience and global reach allow it to provide businesses facing complex legal regulations and challenges with personalised, tailor-made services.
Employment and pension solutions: turbulent economic times require companies to be agile and flexible in their staffing to remain competitive. Complex polices, frequent legislative changes and global operations make managing employee relations and compliance with employment law challenging for businesses. Deloitte Legal* provides businesses with the advice they need to make informed decisions and comply with a multitude of regulatory and procedural requirements.
Antitrust and competition: the competition and consumer law team provides full scope legal advisory for clients from various sectors and is best known from strategic advice in complicated M&A transactions, especially horizontal mergers and strategic advice for B2C businesses regarding consumer law issues. Its expertise includes assessment of distribution agreements in FMCG sector, as well as of consortium agreements between competitors, strategic advice on agency and franchise agreements (especially HSD and traditional trade) and high level advice with respect to consumer law issues in B2C relations. It also represents clients in antimonopoly proceedings and consumer related cases before Polish and European administrative bodies and courts.
* "Deloitte Legal" means the legal practices of Deloitte Touche Tohmatsu Limited member firm affiliates that provide legal services. For legal and regulatory reasons, not all member firms provide legal services.
Staff Figures
Number of lawyers : 2,000+ at this office : 90+
Languages
English French German Italian Polish Russian
Memberships
Deloitte Legal worldwide network
Other
Other offices : Cracow Other offices : Katowice Other offices : Lódz Other offices : Poznan Other offices : Szczecin Other offices : Wroclaw
Diversity/Community
At Deloitte, we want everyone to feel they can be themselves and to thrive at work—in every country, in everything we do, every day. This can only be achieved by providing a workplace culture characterized by inclusive everyday behaviours and built on a foundation of respect and appreciation for diversity in all its forms.
Deloitte stands against systemic bias, racism and unequal treatment. We take seriously our responsibility to listen, learn and lead the change we wish to see in the world.
Deloitte's ALL IN diversity and inclusion strategy is focused not only on ensuring that all Deloitte people live the organization's values and understand the importance of an inclusive culture empowered by inclusive leadership, but also on designing and implementing specific interventions designed to achieve Deloitte's diversity goals. We are focused on providing everyone with equal opportunities to grow, develop and succeed in an environment where we hold each other accountable at all times.
The three pillars of Deloitte's inclusive talent culture—underpinned by respect—are achieving gender balance, advancing LGBT+ inclusion and supporting mental health.
Interviews
Tomasz Ostrowski, Managing Partner, Deloitte Legal Ostrowski, Gizicki i Wspólnicy sp.k
Managing Partner, Tomasz Ostrowski, gives us a brief introduction to the legal practice in Poland.
What do you see as the main points that differentiate your practice from your competitors?
Apart from the highly skilled and experienced lawyers that we are fortunate to have on our team, who are well known on the Polish market, we are able to provide services to clients that require cross-practice assistance – not only in legal, but also in matters including Tax, Financial Advisory, and Risk Advisory, among others. This holistic approach makes our advice more practical and applicable and is not limited to the legal paradigm alone.
Which practices do you see growing in the next 12 months? What are the drivers behind that?
Well, at present, to be honest, it is quite difficult to predict. Maybe I can state that significant changes could lie ahead for us on the market. Despite this, I do believe that Real Estate and M&A will remain strong in the next 12 months, although it's hard to say if it might continue on that trajectory further. Next, regarding Banking, it would seem to me that there could be a shift from financing to a greater emphasis on restructuring. Then, as in many unstable situations, we might indeed expect a notable growth in litigation and disputes.
What's the main change you've made in the firm that will benefit clients?
2021 was a year of great changes for Deloitte Legal. We completely restructured the firm in Poland and have quite a large number of new joiners. Additionally, we established a clearer division between our practices, as well as set up clear and strong leadership for these practices, too. We have an entirely new Labour Law team, as well as other new teams in Real Estate, and Financing. Regarding our Litigation practice, earlier it had been somewhere between Tax and Legal, while now it has been more specifically allocated within Legal itself. Thus, I think it is fair to say that these more clearly defined offerings, and specific expert insight, will offer true benefit to our clients.
Is technology changing the way you interact with your clients, and the services you can provide them?
Through using new technology to help our clients, we can assist them in the selection and identification of the best technologies available, as well as then establishing them in the practical, as well as legal, set up of these technologies. I do think that this is another unique benefit that Deloitte brings – we have both the legal experts, as well as the technological and IT experts, which can work together in integrated teams. Further, quite simply, we have great experience of the wide range of technologies available, so are able to provide the best recommendations on what is on the market and suitable in each specific business case.
Can you give us a practical example of how you have helped a client to add value to their business?
Quite recently, our colleagues were involved in a significant transaction in the manufacturing industry. The client had wanted to remove itself from the regulated market, involving a public bid for the remainder of the shares. Our advisory related to the financial structuring, then legal M&A work, as well as legal financing work. I feel that this had added value to their business since we saved them both time, and money, in having an integrated team of specialists providing these various services, which would have been also quite difficult to co-ordinate if the client had used separate legal, tax, and financial advisory firms. Having all these professional services provided together made co-ordination easier and resulted in an optimal solution for the client.
Are clients looking for stability and strategic direction from their law firms – where do you see the firm in three years' time?
I would say that the way Deloitte Legal will try to operate in future is to create specialized multi-disciplinary teams consisting of Risk experts, Tax specialists, Lawyers, Consultants, and other advisory services. We can see that this is what clients are more often expecting – a broader range of services under one mandate. This is incredibly difficult for stand-alone law firms to provide themselves, even if resorting to engaging 3rd parties for the non-legal advisory services. In this regard, we are ahead of the curve when it comes to providing such integrated solutions, and I would expect this trend to continue in the next three years.
Legal Briefings
Corporate governance in Mexico: overview and trends 2021

Adapting Mexican corporate governance policy related to new market realities would need corporate law reform with the backing of enforcement. Nevertheless, certain local instruments – which lack binding force and which may, at best, fit in the category of 'soft law' – attempt to direct corporate practices through a voluntary approach. This is the case …