Firm Profile > Deloitte Legal, Ostrowski, Gizicki i Wspólnicy sp.k. > Warsaw, Poland
Deloitte Legal, Ostrowski, Gizicki i Wspólnicy sp.k.
Offices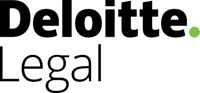 Deloitte Legal, Ostrowski, Gizicki i Wspólnicy sp.k.
AL. JANA PAWLA II 22
00-133 WARSAW
Poland
Deloitte Legal, Ostrowski, Gizicki i Wspólnicy sp.k. > The Legal 500
Rankings
The 'dedicated and hard working team' at Deloitte Legal, Ostrowski, Gizicki i Wspólnicy sp.k. utilises its specialisms in financial, tax and labour law in its financial restructuring practice, assisting lenders and borrowers with the spectrum of in- and out-of-court restructuring and insolvency issues. The group is particularly known for debt and corporate restructurings, but it also handles distressed asset investments, risk disposal for financial institutions and corporate liquidations. Department head Agnieszka Ziółek is 'well known for her negotiating skills' and focuses on advice to financial institutions. Senior managing associate Patrycja Bolimowska is a certified restructuring adviser with substantial disputes experience. The financial restructuring practice was given a boost in February 2020 with the arrival of senior associate Paweł Skura from Allen & Overy, A. Pedzich sp. k..
Other key lawyers:
Testimonials
'Dedicated and hard working team. High performance and business approach.'
'The Deloitte Legal Restructuring & Insolvency Poland Team is praised for its really short time in answering sometimes very challenging legal issues. Reaction time is what makes them outstanding.'
'Agnieszka Ziolek is well-known for her negotiating skills as well as always quick responses to ongoing legal issues.'
Key clients
Vistal Gdynia S.A.
CVI Dom Maklerski sp. z o.o
Iglotex S.A.
Metropol Group
mBank S.A.
AMC Capital IV
Raiffeisen Bank International AG (Joint Stock Company) Branch in Poland
Orbis S.A.
In October 2020, Deloitte Legal, Ostrowski, Gizicki i Wspólnicy sp.k. hired a large part of White & Case M. Studniarek i Wspólnicy - Kancelaria Prawna sp.k.'s banking team, including Tomasz Ostrowski (who took over as managing partner) and transactional specialist Aneta Urban. This followed the arrival of Mateusz Ordyk from PwC Legal Zelaznicki sp.k. at the beginning of 2020, boosting the firm's coverage of fintech regulatory issues. The firm is well-known for undertaking high-level regulatory projects for financial institutions, but it is also strong on the transactional side, where it handles leasing matters, real estate finance, corporate finance, acquisition finance and asset finance transactions. The team is led by 'calm and business-oriented' Zbigniew Korba, who handles both regulatory and transactional work.
Testimonials
'Zbigniew Korba is well known for his expertise in banking and finance and general corporate area. Calm, business-oriented, always looking for solving any issues having in mind interest of all the parties involved.'
Key clients
PKO BP S.A.
Santander Consumer Bank S.A.
Caterpillar Financial Services Sp. z o.o.
Alior Bank S.A.
ING Finance Sp. z o.o.
TUW Polski Zakład Ubezpieczeń Wzajemnych
mBank Hipoteczny S.A.
Svenska Handelsbanken AB
Raiffeisen Bank International AG SA, Branch in Poland
Prime Kapital
Mercedes Benz Bank Polska S.A.
Toyota Bank S.A.
FCE Bank Oddział w Polsce
Bank of China (Luxembourg) S.A. Poland Branch
Bank Handlowy w Warszawie S.A. (CitiBank)
Credit Agricole Bank Polska S.A.
Deutsche Bank Polska S.A.
The insurance law practice at Deloitte Legal, Ostrowski, Gizicki i Wspólnicy sp.k. is geared to advising on the daily operations of insurance companies, as well as assisting with issues arising from cooperation agreements between the companies, reorganisation projects and the establishment of insurance businesses in Poland. The group benefits greatly from Deloitte's consultancy practice, enabling it to draw on actuaries, insurance-focused tax advisers and auditors. Heading the team is insurance regulatory expert Łukasz Szymański.
Testimonials
'Łukasz Szymański is very helpful and provides great assistance.'
Key clients
Mercedes-Benz Leasing sp. z o.o.
Alphabet Fleet Management sp. z o.o.
TUW PZUW
Deloitte Legal, Ostrowski, Gizicki i Wspólnicy sp.k.'s group advises on the buy- and sell-side of private equity deals, working closely with the consultancy side of the firm in relation to tax advisory. The team, which sits in the wider corporate department, is jointly headed by Piotr Siezieniewski and Ryszard Manteuffel.
Practice head(s):
Piotr Siezieniewski; Ryszard Manteuffel
Key clients
MCI Capital S.A.
Penta Investments
Value4Capital
Mezzanine Management
Tar Heel Capital
CIC Corporate Finance
HAG Asset Management
Deloitte Legal, Ostrowski, Gizicki i Wspólnicy sp.k.'s M&A department is closely linked to the firm's CEE regional offices and consultancy arm, giving it the ability to provide a comprehensive service in relation to cross-border transactions. Jointly heading up the practice are commercial law expert Piotr Siezieniewski, corporate and securities law specialist Ryszard Manteuffel and Robert Pasternak.
Practice head(s):
Piotr Siezieniewski; Ryszard Manteuffel; Robert Pasternak
Testimonials
'The team was willing and able to take responsibility for negotiations when and where needed, while leaving me (the customer) in charge. They were able to understand the customer's needs and translate that into legal terms. Securing the customer's interest and at the same time argue with counterparts at a legal level.'
'I would like to commend Jacek Korzeniewski and Piotr Siezieniewski from Deloitte legal Poland (Warsaw office) for there commitment and excellent support they both went beyond what I expected. '
'Nice, friendly relationship, stable, not changing contact person who knows and deals with all matters of our company'
'Hands-on approach, very good business sense and not overthinking'
'Availability, flexibility, general open-minded approach.'
Key clients
EMPIK S.A.
Agora S.A.
Eurocash S.A.
Inter Cars S.A.
MCI Capital S.A.
Penta Investments
Value4Capital
Mezzanine Management
Nettle S.A.
Tar Heel Capital
Wirtualna Polska Holding S.A.
Unilever Polska S.A.
JSW Innowacje S.A.
PZU S.A.
Synerise S.A.
CIC Corporate Finance
HAG Asset Management
Deloitte Legal, Ostrowski, Gizicki i Wspólnicy sp.k. >
Firm Profile
The firm: Deloitte member firms have a long-standing reputation for helping clients to address complex, cross-border issues. Skilled and experienced Deloitte Legal* lawyers work together with other Deloitte professionals in tax, consulting and financial advisory to guide their clients through a project in a co-ordinated way around the world. Deloitte Legal, present in over 80 countries, is able to provide holistic guidance around strategic business decisions as well as offer support services that can increase efficiency and reduce the cost of some routine legal activities.
Areas of practice
Corporate and mergers and acquisitions services: Deloitte Legal* provides a full range of corporate and transactional law services from complex advisory services related to major business life events (including advising in restructuring and mergers and acquisitions processes) through to general secretarial services.
Banking and finance: the finance and banking team offers legal advisory services provided by specialists with substantial experience obtained in international legal firms and financial institutions. Deloitte is a member of Loan Market Association and monitors innovations related to introduction new standards of financial documentation. It shares its knowledge and experience with its clients in the form of workshops and courses. Its services include: transactional support, due diligence, regulatory support, corporate services, takeover of assets by banks, services for the insurance sector, services for investment funds.
Real estate: the real estate team operating within Deloitte Legal* has many years of vast experience in supporting domestic and international real estate transactions. In response to its clients' expectations and needs Deloitte Legal* offers comprehensive legal services related to real estate transactions. With its experience it is able to create significant added value. Its services include: pre-transaction stage, due diligence advisory, transaction structuring, real estate acquisition, commercialisation of shopping centers, logistics and office space, planning and construction-related procedures, contracts to carry out architectural and building projects, general contractor agreements, real property leasing – sale and leaseback, creating real estate funds and shaping their structure, real estate and asset management, litigation.
Commercial law solutions: companies are facing an increasing number of business challenges globally including more rigorous regulations and enforcement by local authorities in the countries where they operate. As experienced advisers with a practical focus, Deloitte Legal* can help clients meet these challenges and develop commercial solutions. It offers a broad base of commercial business law services in multiple jurisdictions. Its experience and global reach allow it to provide businesses facing complex legal regulations and challenges with personalised, tailor-made services.
Employment and pension solutions: turbulent economic times require companies to be agile and flexible in their staffing to remain competitive. Complex polices, frequent legislative changes and global operations make managing employee relations and compliance with employment law challenging for businesses. Deloitte Legal* provides businesses with the advice they need to make informed decisions and comply with a multitude of regulatory and procedural requirements.
Antitrust and competition: the competition and consumer law team provides full scope legal advisory for clients from various sectors and is best known from strategic advice in complicated M&A transactions, especially horizontal mergers and strategic advice for B2C businesses regarding consumer law issues. Its expertise includes assessment of distribution agreements in FMCG sector, as well as of consortium agreements between competitors, strategic advice on agency and franchise agreements (especially HSD and traditional trade) and high level advice with respect to consumer law issues in B2C relations. It also represents clients in antimonopoly proceedings and consumer related cases before Polish and European administrative bodies and courts.
* "Deloitte Legal" means the legal practices of Deloitte Touche Tohmatsu Limited member firm affiliates that provide legal services. For legal and regulatory reasons, not all member firms provide legal services.
Staff Figures
Number of lawyers : 2,000+ at this office : 90+
Languages
English French German Italian Polish Russian
Memberships
Deloitte Legal worldwide network
Other
Other offices : Cracow Other offices : Katowice Other offices : Lódz Other offices : Poznan Other offices : Szczecin Other offices : Wroclaw
Diversity/Community
At Deloitte, we understand that our diversity is a key driver of our effectiveness in the market. That's why, in FY2018, we re-committed to progressing our already strong culture of inclusion and increasing gender representation at all levels across Deloitte.

Our deeply embedded, ongoing initiatives to promote diversity and inclusion at Deloitte have proven effective.
Deloitte member firms have adopted progressively advanced talent initiatives—including workplace flexibility, and family leave and return-to-work policies—that attract women, parents and employees of all generations.
Many Deloitte member firms offer their people opportunities through global business resource groups (BRGs) to connect and build networks with others who share affinity indicators such as gender, race, religion and sexual orientation. Some member firms have also established councils that bridge gaps between single-identity workplace groups.
Deloitte leaders in Australia, Canada, UK, US and other countries have been recognized externally for inclusion efforts and/or serve on boards of organizations that promote inclusion.
Globally, Deloitte creates a safe work environment for all people through its strong policies against misconduct, inappropriate behavior or sexual harassment.
These are some of the significant reasons why Deloitte is recognized as a desirable workplace by organizations that include 
Great Place to Work, LinkedIn, National Association of Female Executives (US), The Times (UK), Glassdoor.
While we are proud of the accolades we have earned and the policies and programs we have implemented, we understand that we must change as the market and world around us change. To lead in the areas of inclusion and diversity, we must achieve more. That is why we are focusing many of our current efforts on gender representation and why we will continue to seek and hire qualified women, provide ample developmental and promotional and leadership opportunities, and remain committed to fair pay for all.
Interviews
Robert Pasternak, Managing Partner
Robert Pasternak, managing partner of Deloitte Legal, Pasternak, Korba & Partners Law Firm LLP discusses how the firm is adapting to clients' changing needs.
What do you see as the main points that differentiate deloitte legal, pasternak, korba & partners law firm llp from your competitors?
We have a presence globally, where our clients need us, with over 1750 legal professionals in more than 75 countries, yet remain close to our local market as one of the largest Polish law firms. We care as much about our clients' long term success as we do for the short term outcome of a project. Our services are interdisciplinary, covering most business issues. We offer a one-stop-shop service. Our skilled and experienced lawyers work together with other Deloitte member firm professionals in tax, consulting and financial advisory to guide clients through significant projects in a coordinated way.
What really matters to us is to win great clients and to make an impact on their businesses. Deloitte Legal is able to provide holistic guidance around strategic business decisions as well as offer support services that can increase efficiency and reduce the cost of some routine legal activities.
Which practices in your member firm do you see growing in the next 12 months? What are the drivers behind that?
Deloitte Legal continuingly invests in key areas of strategic importance, to meet our clients' needs. We are developing our M&A practice to prepare for a forecasted upturn in M&A, both in Poland and the wider Central European region, by enhancing our team's capabilities in private equity, venture capital, public M&As and public to private transactions. Our professionals have vast experience of transactions in the Polish market, in a wide range of industries. Our German desk, led by Grzegorz Gajda, can support clients with headquarters in Germany, Austria and Switzerland.
What is the main change you have made in your firm that will benefit clients?
Having built a solid foundation for our general practice, we are focusing now on developing deeper understanding of our clients' business challenges in their industry context. As a result, we can deliver more complete solutions for our clients that address business as well as legal challenges. For example, our M&A practice, which is building specific capabilities related to private equity, can offer clients' legal as well as sectoral, business and technical knowledge to add greater value.
How is technology changing the way you interact with your clients and the services you can provide them?
Digital natives are used to obtaining the information they need online – increasingly also in our field of business. We are moving towards an interactive presentation of information about legal topics to help our clients keep up-to-date with developments in this area. Deloitte Legal in Poland is a leader in legal knowledge sharing, publishing legal alerts, newsletters, reviews and podcasts, and organising webcasts (14 webcast in 2015, viewed by around 6000 participants). Our approach is designed to educate, support and encouraging dialogue with Deloitte Legal professionals.
Currently over 7000 readers subscribe to Deloitte Legal free-of-charge publications, including:
Banking and Finance: The most important changes in the law and the comments of lawyers
Legal Alerts: Information about changes in law
Legal Alerts: Life science and healthcare – major changes in pharmaceutical law for legal experts
Can you give us a practical example of how you helped a client add value to their business?
Our knowledge of the business environment gives us an opportunity not only to meet clients' expectations, but to exceed them. We strive to understand our clients' business needs as well as their business environment. Our teams are experienced in industry-appropriate solutions, methodologies and transaction structures.
For example:
We introduced the more beneficial model of the consolidation for the group of the companies, as part of international consolidation. We adopted the model which allowed to avoid any disturbances in commercial relations with the customers and provide the background for smooth business changes.
Our support of a group of the largest energy consumers in Poland (dozen of companies) resulted in very substantial savings.
A new remuneration system, developed and implemented by our team for the employees of 16 companies from client capital group, significantly increased efficiencies and the client's group financial effectiveness.
In connection with an M&A due diligence engagement, our team identified a quick and efficient solution where a proposed acquisition held insufficient permits and faced existing legal issues, recommending set-up of a (fast and cost-effective) NewCo and application of new permits.
Well drafted and solidly executed strategy regarding a complex dispute between IT companies of a value reaching PLN 8m related to alleged unfair competition acts resulted in an amicable solution where our client's interests were safeguarded.
In a significant number of projects, we cooperate with other Deloitte member firm teams, including tax, consulting and financial advisory. As a result we are able to support our clients in many areas which may affect their business, and to find solutions which provide lasting business value, continuing after the legal engagement is complete.
Are clients looking for stability and strategic direction from their law firms – where do you see the firm in three year's time?
Increasingly, clients expect their legal advisers to have a deep understanding of their needs and industry or sector specifics. Clients are looking for strategic directions from their law firms to make bold, prudent business judgments. This is crucial in specific market areas, where regulatory changes are frequent and the regulatory framework is a key concern for businesses.
Accordingly, we understand that legal aspects of an issue should not be viewed in isolation, but as a part of the complex challenges that our clients face. With our interdisciplinary structure, insightful knowledge of various industries, sectors and business generally, we can provide holistic guidance around strategic business decisions. We help our clients identify opportunities and risks at an early stage, to remain prepared for changes in the regulatory and economic environment.
In the next three years, we will focus on delivering strategic business support. As a firm we will continue to grow in size but also in our capacity to support industry sectors. We will continue to offer multidisciplinary advice, working alongside our Deloitte member firm colleagues in tax, assurance, consulting and corporate finance.
Legal Briefings
Corporate governance in Mexico: overview and trends 2021

Adapting Mexican corporate governance policy related to new market realities would need corporate law reform with the backing of enforcement. Nevertheless, certain local instruments – which lack binding force and which may, at best, fit in the category of 'soft law' – attempt to direct corporate practices through a voluntary approach. This is the case …