Firm Profile > Deloitte Legal Guatemala > Guatemala City, Guatemala
Deloitte Legal Guatemala
Offices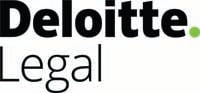 Deloitte Legal Guatemala
5TA, AVENIDA, 5-55 ZONA 14
EUROPLAZA WORLD BUSINESS CENTER. TORRE 4, 7° NIVEL Oficina 702
Guatemala
Deloitte Legal Guatemala > The Legal 500
Rankings
Tax Tier 3
The Guatemalan office of global firm Deloitte Legal Guatemala has experience in cross-border tax matters, acting for both foreign and local clients. In addition to advising on non-contentious issues such as tax adjustments, the firm has a strong tax litigation practice, defending clients in criminal and administrative tax matters before the tax administration and the courts. The team is led by manager Sandra Paiz, who focuses on tax litigation.
Practice head(s):
Key clients
Kellogg's
Sanofi Aventis
Merck
Chevron
Spectrum Brands
Delta Air Lines
Nestlé
Whirlpool
PriceSmart
Maersk
Deloitte Legal Guatemala >
Firm Profile
Skilled and experienced Deloitte Legal* practitioners work together with other Deloitte professionals in tax, consulting, risk- and financial advisory to guide their clients through a project in a coordinated way around the world. Deloitte Legal*, present in over 80 countries, is able to provide holistic guidance around strategic business decisions as well as offer support services that can increase efficiency and reduce the cost of some routine legal activities. As part of the global Deloitte professional services network, Deloitte Legal* helps clients in delivering multinational legal solutions that are consistent, technology-enabled, tailored, and sensitized.
Deloitte Legal* offers competent yet pragmatic advice in many fields of national and international business law. Its professionals provide tailored solutions for demanding projects and complex domestic and international transactions. It offers multidisciplinary advice incorporating tax, consulting, risk- and financial advisory.
Whether family-owned smaller and medium-sized companies, listed stock corporations or international groups of companies—Deloitte Legal* covers the fields of business law that are important for our clients.
Deloitte Legal* understands legal advice not as an isolated component, but as a contribution to a comprehensive solution of the issues that clients face. Working with other Deloitte colleagues, Deloitte Legal* can help clients to make informed decisions in the context of legal as well as other business considerations.
* "Deloitte Legal" means the legal practices of Deloitte Touche Tohmatsu Limited member firm affiliates that provide legal services. For legal and regulatory reasons, not all member firms provide legal services.
Main areas of practice
Deloitte Legal organizes its market offerings around three key áreas:
Legal Management Consulting
Deloitte's Legal Management Consulting (LMC) services were developed in collaboration with experts from across Deloitte practice areas such as mainstream management consultancy, risk advisory, tax management consulting, and, of course, legal. The services are configured to identify opportunities to help the General Counsel and the legal department as a whole achieve their desired state: Deloitte practitioners from numerous disciplines collaborate on a long-term roadmap to realize the client's vision. They benchmark that roadmap with achievable goals, and work with the client from inception to completion.
Deloitte Legal's LMC services includes evaluating and reconfiguring internal legal processes, developing frameworks for legal risk management, and assisting with sourcing (balancing in-house resources with external third party providers).
Legal Managed Services
Deloitte's Legal Managed Services were developed to help legal departments keep up with the demands from their businesses for support on a range of legal issues. The legal professionals proven methodologies to act as an extension of a company's in-house legal team, driving efficiencies through process improvement, and providing support and guidance to help enable their focus to shift to more strategic issues.
Support is offered for:
Legal document review & management
Any outsourced legal related service
Legal Entity Management
Legal project management
Legal staffing
Legal regulatory mapping
Legal Advisory
Deloitte Legal advisors assist multinational organizations with day-to-day activities as well as corporate life events across many jurisdictions. Deloitte Legal's professionals leverage leading technologies to deliver efficient and transparent support for the everyday legal activities companies manage.
Corporate law
Dispute resolution
Employment law and benefits
Mergers and acquisitions
Regulatory and compliance
Private clients legal services
Real estate
Banking and & finance
Commercial law
Staff Figures
11 : 2,500+ 11 :
Languages
English Spanish
Memberships
Deloitte Legal worldwide network
Client Testimonials
CLIENT: Carlos Alvarez
COMPANY/FIRM: COSIC, S.A.
TESTIMONIAL: Deloitte Legal has invaluably supported us with quick and efficient solutions for all our legal needs. Great communication has been key to the service provided. They understand our needs and assertively advise us, in order to obtain the desired results, while complying with the applicable laws. Their service and commitment in responding to our requests are outstanding and greatly appreciated.
Diversity
At Deloitte Legal Guatemala, we focus on attracting and retaining diverse talent, and ensuring that our people are engaged, motivated, developed and have equal opportunities to advance within our organization.
We are committed to creating an inclusive and safe work environment for all people that is free from any form of discrimination, sexual harassment or other forms of inappropriate behaviour, through strong policies and programs. We understand that this is a journey which requires our continued commitment and focus. Thus, we continue to prioritize our culture, our ways of working and our workplace to ensure that we always promote equality and provide opportunities for all.
Interviews
Estuardo Paganini, Leader Deloitte Legal
Deloitte Legal Guatemala provides legal services aligned with the vision of "Deloitte, one step ahead," which is based on results and meets the requirements that clients demand today, while preparing for the future of legal services, in which technology and artificial intelligence will play an important role in all industries.
What do you see as the main points that differentiate Deloitte Legal Guatemala from your competitors?
Our standards: They consist of procedures that guarantee to our clients the quality of the services and work performed. In addition, we have technological tools that allow for better and effective communication with our clients.
Multidisciplinary Firm: It allows us to provide comprehensive solutions that meet our clients' needs, from different perspectives, which differentiates us from our competition.
Legal services provider: Deloitte Legal, with its network of professionals and presence in more than eighty countries, allows us to share knowledge, expertise, and comprehensive solutions that provide added value to our regional clients and their subsidiaries in our jurisdiction, providing them with quality and efficient service.
Which practices do you see growing in the next 12 months? What are the drivers behind that?
The legal practices that easily adapt to change and are at the forefront in the implementation of technology in their professional services, as well as those with knowledge of the environment in which their clients operate in their respective industries, are the ones that will have the opportunity to grow in the coming months.
Understanding the client's need for quick, efficient responses that provide comprehensive solutions, which will allow them to make decisions both in their jurisdiction and regionally, will be the driver for growth in the legal services market.
What's the main change you've made in the firm that will benefit clients?
We increased the quantity and quality of the services we offer the market, by hiring well-trained professionals who are highly adaptive and flexible in meeting our clients' needs, while remaining committed to complying with the Firm's internal policies. This guarantees high-quality, optimal and timely legal services to our clients.
Another important change to our practice is the redefinition of our taxonomy of services, giving it the utmost importance, so that it serves as a basis for the comprehensive development of our professional practice. This leaves
us prepared for the implementation of new technology, enables more efficient management, and allows us to use our resources in a more versatile way when providing our legal services.
Is technology changing the way you interact with your clients, and the services you can provide them?
Yes, indeed. In addition to enabling faster and more effective communication, technology also allows us to provide our services more quickly. In the past, some formalities took more time because they involved manual procedures. However, many services are now available online, resulting in a much shorter response time.
In addition, we are implementing tools developed by Deloitte on a global scale, through which we can keep our clients up to date by immediately sharing information with them.
Can you give us a practical example of how you have helped a client to add value to their business?
Deloitte is known for performing a series of studies at the global level on different industries, through which we can keep our clients informed regarding the latest trends.
This also allows us to share positive experiences regarding problem solving or areas of improvement, both from an operational standpoint, as well as a legal perspective.
Are clients looking for stability and strategic direction from their law firms – where do you see the firm in three years' time?
The trend in business is to contract legal services on a regional basis, and thus we envision Deloitte Legal Guatemala becoming one of the largest legal services providers in the region.
Having a global network of professionals available to our clients, along with our industry-based experience, allows us to guarantee our services and their quality.
Top Tier Firm Rankings
Firm Rankings