De Brauw Blackstone Westbroek > Amsterdam, Netherlands > Firm Profile
De Brauw Blackstone Westbroek
Offices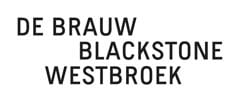 De Brauw Blackstone Westbroek
CLAUDE DEBUSSYLAAN 80
1082 MD AMSTERDAM
Netherlands
De Brauw Blackstone Westbroek > The Legal 500
Rankings
De Brauw Blackstone Westbroek
distinguishes itself in complex and strategically significant borrower-side finance transactions, with its team's expertise being seen in matters involving project finance, leveraged and acquisition finance, as well as big-ticket refinancings, among other matters. Clients of the firm include highly leveraged corporates, state-owned enterprises and private equity sponsors. In a recent highlight,
Menno Stoffer
 and
Bas Boutellier
 advised Boels Topholding on the €1bn financing associated with its public offer on the shares in Cramo Plc. Debt restructuring expert
Ferdinand Hengst
 is another name to note, as is
Niek Biegman
.
De Brauw Blackstone Westbroek
 handles a full range of financial regulatory matters for virtually all Netherlands-based financial institutions, as well as international banking groups, investment firms and insurance companies, among other clients. In addition to having a standalone financial regulatory practice, the firm is also able to leverage the expertise of practitioners in ancillary departments (including corporate, competition, employment and tax) to provide a full service to clients. Practice head 
Mariken Van Loopik
 has extensive experience of advising on recovery and resolution planning, regulatory capital transactions, governance issues and licensing. Elsewhere, on the contentious side, the firm is prominent in internal investigations and enforcement actions.
De Brauw Blackstone Westbroek
's excellent practice is led by
Niek Biegman
, who heads up the London office, but also spends a portion of his time in Amsterdam. Under his leadership, the group demonstrates strong capabilities across the spectrum of domestic and cross-border debt capital markets transactions. Working with the banking team, it particularly excels at assisting global corporates with setting up and maintaining bond programmes, as well as handling standalone bond issuances and restructurings. In addition, work for private equity firms and their portfolio companies is another driver of activity. 
Ferdinand Hengst
has a first-rate reputation in multijurisdictional bond restructurings; he was the lead partner in the team that recently acted for HEMA on a high-profile, cross-border recapitalisation and restructuring process. Another highlight saw Biegman and recently promoted partner
Bas Boutellier
 advise Technip Energies on its inaugural €600m bonds issuance.
De Brauw Blackstone Westbroek
 is widely-hailed as one of the leading firms in the Netherlands for equity capital markets transactions, with it acting for circa 70% of Dutch-listed companies on the premium AEX segment of Euronext Amsterdam. The team primarily acts for issuers, but is also equally skilled at advising underwriters. It has an outstanding track record for featuring in many of the largest and most high-profile IPOs seen in the Dutch market, in addition to acting on spin-off transactions, rights issues and public M&A. Further reflective of the breadth of the practice, the pipeline of work also includes advice on convertible bond offerings, SPAC listings and buy-back programmes. Recent highlights included
Gaby Smeenk
, senior associate 
Josse Klijnsma
 and others acting for logistics property company CTP on its Euronext Amsterdam listing; this was the largest real estate IPO in Europe since 2014. In another mandate,
Jan Willem Hoevers
 and Smeenk were among the advisers to Fugro on its €250m rights issue. Senior associate
Féline Goyarts
 is also recommended.
De Brauw Blackstone Westbroek
is a market leader for merger, acquisition, divestment and joint venture transactions, often leveraging its overseas offices in Brussels, London, Singapore and Shanghai for multijurisdictional deals.
Arne Grimme
has a tenacity for public, private, leveraged buy-out and corporate restructuring affairs; he spearheads the practice which is particularly accomplished in the financial services, technology and manufacturing fields.
Klaas De Vries
combines his proficiency in cross-border deals with knowledge of corporate dispute, advisory and governance matters and
Michael Schouten
is especially well-versed in the regulatory and board responsibility aspects arising from public offers.
Gaby Smeenk
handles a mixture of capital markets and M&A work and, owing to her previous role as head of the Shanghai office, is well placed to support on transactions with an Asian component.
Frank Hamming
 is a standout name at senior associate level and demonstrates a tenacity for shareholder activism and hostile takeover bid affairs.
De Brauw Blackstone Westbroek
 offers '
great knowledge of the international construction sector and is able to manage large projects
'. The practice is particularly strong in high-profile construction disputes, including litigation and arbitration, and also handles regulatory, corporate and financing work in the construction industry. The team is led by
Bommel Van Der Bend
, who has considerable experience in European and Dutch public procurement law, and is also appointed as an arbitrator on construction related matters.
Stefan Derksen
left in February 2021 to launch
STAUNCH
.
De Brauw Blackstone Westbroek
is praised by clients as '
one of the strongest firms in strategic privacy litigation
' and is also a key name in the market for enforcement proceedings, data subject access requests, cybersecurity issues and compliance work. The group has been leading in mass claim proceedings and recently represented Salesforce in a €10bn claim for alleged infringements of European data protection laws.
Geert Potjewijd
and recently promoted partner
Axel Arnbak
jointly lead the group,
Arjan Kleinhout
is a key contact for administrative law and enforcement work, and senior associate
Salima Guettache
is active in data litigation.
De Brauw Blackstone Westbroek
's arbitration team is '
outstanding and probably the best in the Netherlands
', and '
consists of lawyers with various backgrounds, delivering an outstanding quality of work
'. Its practice is truly international and handles high-profile and high-value arbitrations for large multinational businesses.
Edward Van Geuns
heads the disputes group and is a founding board member of the Dutch Arbitration Association and a member of the ICC Commission on Arbitration and ADR.
Martje Verhoeven-De Vries Lentsch
is recommended for commercial arbitration and has considerable experience in the energy and technology sectors. Managing partner
Marnix Leijten
 is also recommended.
De Brauw Blackstone Westbroek
has '
an exceptionally skilled, bright and devoted team
'. It acts for corporates in domestic and international litigation. Practice head 
Edward Van Geuns
handles high-profile litigation and arbitration before the Dutch courts. 
Eelco Meerdink
 handles cross-border disputes for clients in the insurance, banking, energy, technology, construction and pharmaceutical sectors.
Jan De Bie Leuveling Tjeenk
has expertise in corporate and securities litigation, class actions and civil procedures;
Machteld de Monchy
is recommended for competition cases, while senior associate
Tilly Alberga-Smits
deals with contract and liability matters. In a recent development, 
Marieke Bredenoord-Spoek
 joined from 
Stibbe
as counsel.
'
A top-notch practice with the necessary expertise to advise on all types of employment-related issues'
,
De Brauw Blackstone Westbroek
is well known in the market for high-profile litigation in the Supreme Court. On the non-contentious side, the practice handles the HR and co-determination aspects of domestic and global M&A transactions; and on the contentious side, it is active in industrial actions, mass claims and #metoo matters, among others.
Stefan Sagel
co-heads the team acts for companies, individual employees and trade unions in the Supreme Court.
Barbara Kloppert
, who jointly heads the team, handles works redundancies, remuneration and pensions matters.
De Brauw Blackstone Westbroek
acts as lead counsel in transactions, litigation and regulatory matters in the traditional and renewable energy markets. It has particular knowledge of the oil and gas, nuclear, wind, hydrogen and solar sectors. Finance specialist
Menno Stoffer
co-heads the team alongside
Nicolien Van Den Biggelaar

, an experienced administrative and civil law litigator who is well versed in negotiations with authorities and public bodies. Counsel
Arjan Kleinhout
 is recommended for energy and environment, state aid and public enforcement issues.
Under the leadership of
Menno Stoffer
and
Nicolien Van Den Biggelaar

,
De Brauw Blackstone Westbroek
continues to act as lead counsel in large transactions, high-profile litigation and regulatory matters. The firm is a member of 'Best Friends', a network of independent European law firms, and with offices in Brussels, London and Shanghai, is well placed to handle cross-border matters. The team is active on many facets of the energy industry from oil and gas, to nuclear, to renewables. Stoffer is recommended for financing issues and acts for sponsors, investors, contractors and financial institutions.
The planning and environment team at
De Brauw Blackstone Westbroek
 has '
deep knowledge of current legislation relating to spatial planning, environmental and nature conservation issues
'. Under the leadership of seasoned litigator
Nicolien Van Den Biggelaar

, the practice continues to act in a range of administrative and civil court proceedings, as well as negotiations with regulatory authorities and public bodies. Counsel
Arjan Kleinhout
is a public law specialist, who is recommended for energy and environment, state aid, market regulation, and public enforcement issues, while senior associate
Claire Van Der Hoeven
 handles energy and infrastructure matters.
De Brauw Blackstone Westbroek
's heavyweight team is widely acknowledged to be a market leader for competition law, with international clients turning to the firm for advice on their most complex, strategic and reputationally-sensitive matters.
Jolling de Pree
 leads the group, which operates on an integrated basis between the Amsterdam and Brussels offices. Its strengths span all the key areas of competition, including merger control and foreign direct investment control, cartel investigations, consumer protection and data protection and state aid and international competition litigation. de Pree and newly-promoted partner
Stephanie The
 are representing British Airways in multiple follow-on actions in the Netherlands relating to the alleged air cargo cartel. Also notable is that, on the transactional side, 
Bart de Rijke
 recently led the advice to Royal Philips on the competition aspects (including global merger control filings) of the sale of its domestic appliances business to Hillhouse Capital. In addition, The and others assisted Royal DSM with obtaining clearances across multiple jurisdictions for its €980m acquisition of the Erber Group. Also recommended in the team are 
Helen Gornall
 and international litigation expert
Machteld de Monchy
. Counsel
Marieke Bredenoord-Spoek
joined the firm in 2022.
De Brauw Blackstone Westbroek
 fields '
a very knowledgeable team that is always available and delivers quality advice
'. Offering experience in internal investigations, the practice also handles criminal investigations and given its international network, with offices in Brussels, London, Shanghai and Singapore, is well placed to handle cross-border work.
Marnix Somsen
focuses on regulatory and criminal enforcement matters, acting for corporations and financial institutions, while
Patrick Ploeger
specialises in criminal defence and litigation.
Roan Lamp
 is a name to note for anti-bribery and fraud matters.
De Brauw Blackstone Westbroek
has an outstanding reputation in international insurance matters, with its multidisciplinary team covering the full spectrum of work, such as M&A, capital raises, restructurings and the resolution of high-stakes disputes. On the regulatory side, the group has extensive expertise advising insurance companies on a myriad of issues applicable to their businesses, such as the developing legislation on ESG, as well as governance, solvency and liquidity. Practice head
Dennis Horeman
 and counsel
Eva Schram
 are among the advisers to Athora Netherlands on all litigation relating to the alleged mis-selling of investment-linked insurance products. Also noted for their dispute resolution expertise are
Eelco Meerdink
 (who acts for companies and management teams in industries such as pharmaceuticals, manufacturing and technology, among others) and senior associate
Gertjan Harryvan
.
Mariken van Loopik
 leads the financial markets regulation practice.
De Brauw Blackstone Westbroek
offers a full service to clients with complex international IP disputes which includes corporate, competition, regulatory and tax law – in combination with its IT/tech expertise. Litigator
Gertjan Kuipers
and
Tobias Cohen Jehoram
who is a '
go-to
' for IP litigation, both cross-border and up to the Supreme Court, and provides '
truly outstanding value for money
' jointly head the group.
Selmer Bergsma
and
Roos Van Der Poel
were recently promoted to counsel; together with senior associate 
Bertrand Ter Woort
they collectively provide deep experience in all aspects of IP protection from disputes to IP-heavy transactions, related agreements and corporate matters. The firm offers clients numerous platforms designed to assist with areas such as costs control (its electronic costs centre) and is part of the Pink Elephant initiative (an LGBT+ network) as part of its focus on gender and international diversity.
Noted for its expertise in both highly-regulated and private equity-type fund structures, De Brauw Blackstone Westbroek's cross-practice team in Amsterdam acts for a sizeable number of the largest and most active asset managers in the Dutch investment funds market. In 2020, practice head Kees Groffen and recently promoted partner Mariska Enzerink were among the advisers to Waterland Private Equity Investments on the launch of its eighth institutional fund, Waterland Private Equity Fund VIII, which reached a final close at €2.5bn. Elsewhere, beyond handling the structuring and formation of funds, the group has expertise in the gamut of other corporate, tax and regulatory issues impacting funds and their managers. Wiebe Dijkstra and senior associate Martin Reuling are also recommended. René Maatman and Minke Hoekstra departed for Keijser Van der Velden advocaten in early 2021.
De Brauw Blackstone Westbroek
fields a private equity team which is able to draw on the firm's wider prowess in acquisition finance, corporate advisory, tax, capital markets, fund structuring, competition and financial regulatory. Practice head
Lennard Keijzer
handles buy and sell-side transactions, W&I insurance, management participation schemes, shareholder arrangements and minority investments; his team includes
Arne Grimme
 whose core strengths include both public and private transactions, as well as leveraged buy-outs. The practice has noted a significant uptick in its inbound work for US and UK-based private equity firms over recent years, particularly within the technology, FIG and healthcare sectors.
With '
high standards of knowledge and advisory skills
',
De Brauw Blackstone Westbroek
acts on a range of cross-border restructuring and insolvency mandates. The practice has recently been assisting clients with the Wet Homologatie Onderhands Akkoord (WHOA) act, which came into effect at the start of 2021. Experienced litigator
Reinout Vriesendorp
co-heads the team and is a name to note for corporate restructurings.
Ferdinand Hengst
also co-heads the team and is recommended for finance matters and debt restructurings.
Menno Stoffer
 acts for corporates, financial institutions and private equity investors on distressed finance matters.
De Brauw Blackstone Westbroek
 is a leading name for advice on Dutch and cross-border tax issues associated with M&A, corporate restructurings, investment funds, finance transactions and energy projects. Tax disputes are also a notable driver of work for the team, which is jointly led by
Maarten van der Weijden
 and
Paul Sleurink
. In addition, it is able to advise on transfer pricing matters. In 2020, a team comprising of Sleurink, van der Weijden, and senior associates 
Klaas Versteeg
 and
Joppe de Bruijn
, advised Unilever on all relevant Dutch tax issues associated with the unification of the dual-headed Unilever group into a UK-based parent company by way of a cross-border merger. In a more recent highlight,
Henk van Ravenhorst
assisted Royal Philips with the tax issues related to the separation and sale of its domestic appliances business to global investment company Hillhouse Capital.
The 'pragmatic, business-focused, and solutions-driven' De Brauw Blackstone Westbroek advises clients on high-end disputes, transactions and regulatory enforcement matters, and coordinates advice from across its international network of offices. Gertjan Kuipers focuses on patent litigation and also handles licensing, IP strategy and IP structuring issues, while Tobias Cohen Jehoram is experienced in representing clients in Supreme Court litigation. Reinier Kleipool and Lennard Keijzer are recommended for corporate and M&A work in the health care and life sciences sectors. Oscar Lamme left for Simmons & Simmons.
Particularly strong in litigation and regulation, De Brauw Blackstone Westbroek is 'on all levels very committed and focused and has in-depth knowledge of the telecoms sector in the Netherlands'. The multidisciplinary team advises on competition, intellectual property, administrative law, commercial contracting, alternative dispute resolution, finance, corporate and M&A matters. Gertjan Kuipers 'really knows the industry and how to use that to its advantage in telecoms disputes'. He co-heads the practice with Tobias Cohen Jehoram, Lennard Keijzer and Jolling de Pree.
De Brauw Blackstone Westbroek
is in demand not only for its technical expertise but also for being able to '
see the bigger strategic picture
'. Team co-head
Gertjan Kuipers
 is considered to be a '
megastar
' in IP circles. With a science background, he is skilled in areas of chemical, electrical, mechanical, computer and pharmaceutical technology combined with well honed litigation and strategy expertise. Co-head,
Tobias Cohen Jehoram
covers a range of IP litigation appearing in all courts from the EUIPO to the EU Court of Justice and is known for patent cases brought to the Supreme Court. FRAND and biosimilars are two additional areas of particular focus. The team also works closely with a substantial litigation group that often work on heavyweight, cross border patent litigation. Recently promoted counsel
Roos Van Der Poel
and senior associates 
Bertrand ter Woort
and
Carlos van Staveren
provide additional support. The firm continues to innovate in the areas of client care (for example its electronic cost centre (ECC) to control and predict costs in multi-jurisdictional cases) and on the diversity front (an example is the creation of an LGBT network called Pink Elephant).
Active in PPP and energy transactions,
De Brauw Blackstone Westbroek
also handles disputes and regulatory enforcement matters related to projects and project financing work. The firm's experience ranges from obtaining financing for projects (including wind parks and energy facilities), to constructing major roads, tunnels and buildings. Practice head
Menno Stoffer
specialises in financings and projects, with substantial expertise in international energy and infrastructure projects.
De Brauw Blackstone Westbroek >
Firm Profile
The firm: De Brauw is a law firm with a global reach, a robust corporate practice, a centre of excellence in litigation and with an unparalleled team of regulatory experts. Big matters, big risks and big arenas require multidisciplinary and multinational teams composed of strong strategic thinkers willing to dig deep. De Brauw believes it is possible to strike a balance between rigour and pragmatism, especially when the stakes are high.
De Brauw puts business in a legal context, not the other way around. So the needs of the clients come first, legal expertise second. That's why it goes out of its way to recruit graduates and hire people with a variety of interests, experience and nationalities. It takes the long view, leaving no stone unturned along the way. De Brauw practises the art and science of collaboration – across all disciplines and national borders – with both internal and external legal experts, with in-house counsel and with other specialists.
Headquartered in Amsterdam, De Brauw also has offices in Brussels, Frankfurt, London, Shanghai and Singapore. The Best Friends network – composed of premier European law firms – and their system of informal contacts around the world mean De Brauw can always draw on the best local expertise as and when required.
Areas of practice: The firm's practice covers a broad range of Dutch and EU law. This includes corporate, mergers and acquisitions, private equity, banking, equity and debt capital markets, asset and structured finance, project finance, financial markets regulatory, regulatory and criminal enforcement, corporate recovery and insolvency, restructuring, investment management, tax, corporate and commercial litigation, arbitration and mediation, EU/competition, intellectual property, information technology and communication, public law, insurance, real estate, employment and employee benefits. The firm has cross-practice groups for, among others, energy, telecoms, financial institutions, private equity, public-private partnerships and transport.
Main Contacts
| Department | Name | Email | Telephone |
| --- | --- | --- | --- |
| Corporate, M&A | Arne Grimme | | |
| Corporate, M&A | Klaas de Vries | | |
| Corporate governance | Reiner Kleipool | | |
| Corporate governance | Martin van Olffen | | |
| Corporate litigation | Jan de Bie Leuveling Tjeenk | | |
| Corporate litigation | Jeroen van der Schrieck | | |
| Banking and capital markets | Niek Biegman | | |
| Banking and capital markets | Jan Willem Hoevers | | |
| Asset and structured finance | Menno Stoffer | | |
| Corporate restructuring and insolvency | Ferdinand Hengst | | |
| Corporate restructuring and insolvency | Ruud Hermans | | |
| Investment management | Kees Groffen | | |
| Tax | Maarten van der Weijden | | |
| Tax | Paul Sleurink | | |
| Employment and employee benefits | Stefan Sagel | | |
| Employment and employee benefits | Barbara van Duren-Kloppert | | |
| Information technology | Richard van Staden ten Brink | | |
| Intellectual property | Tobias Cohen Jehoram | | |
| Intellectual property | Gertjan Kuipers | | |
| Real estate | Mark Rebergen | | |
| Energy | Anja Mutsaers | | |
| Energy | Marnix Leijten | | |
| Competition and EU law | Jolling de Pree | | |
| Competition and EU law | Martijn Snoep | | |
| Private equity | Lennard Keijzer | | |
| Arbitration | Marnix Leijten | | |
| Arbitration | Bregje Korthals Altes-van Dijk | | |
| Healthcare and life sciences | Gertjan Kuipers | | |
Staff Figures
Number of lawyers : 350 at this office : 325
Languages
Chinese Dutch English French German Russian Spanish
Other
Other offices : Brussels Other offices : Frankfurt Other offices : London Other offices : Shanghai Other offices : Singapore
Diversity
Our purpose is to stand besides our clients, the world over – this is what defines De Brauw. We know that a diverse and inclusive workforce is sharper, and more insightful. This allows us to see our clients' challenges and opportunities through different lenses, and adds value and builds trust for and with clients.
We recruit our people from a diverse range of experience, interests, and nationalities, and collaborate across all disciplines and geographical borders with our own and other legal experts, industry specialists and in-house counsel.
Trained leadership, D&I experts, and diversity committees all help to shape our business priorities, inform decision-making and continually develop best practices. We partner with our clients and other organisations to identify potential and provide equal opportunity for all.
We recognise that we are not there yet. But we are committed to pursuing and realising our aspirations for diversity and inclusion, for the benefit of our employees, and for our clients.
Legal Briefings
The cumulative dismissal ground; a solution or just an illusion?

What to do for an employer that has a suboptimal relationship with an underperforming employee but that has not fully documented the underperformance and its efforts to improve performance, while there may still be a chance that the relationship gets better?