Firm Profile > DORDA Rechtsanwälte GmbH > Vienna, Austria
DORDA Rechtsanwälte GmbH
Offices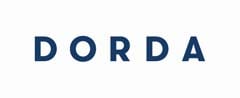 DORDA Rechtsanwälte GmbH
UNIVERSITÄTSRING 10
1010 VIENNA
Austria
DORDA Rechtsanwälte GmbH > The Legal 500
Rankings
DORDA Rechtsanwälte GmbH >
Firm Profile
DORDA is a leading business law firm in Austria with a team of about 90 lawyers. We see ourselves as a full-service law firm and advise clients in all related areas of law. This holistic approach goes far beyond legal advice alone. We offer you tailor-made solutions, regardless of the complexity of the problem – and concise, clear risk assessments and proposals for action.
This innovative approach has earned us numerous prestigious awards and top rankings in international legal directories. Additionally, we work closely with renowned law firms all around the world, particularly in CEE. Our "Best Friends"-network gives access to experienced lawyers who are well established locally.
Areas of practice:
Banking & Finance
Capital Markets
Competition Law
Corporate
Data Protection
Dispute Resolution
Distribution
Employment
IT / IP
Insolvency & Restructuring
Insurance
Life Sciences
Merges & Acquisitions
Private Clients & Immigration
Public Law
Real Estate & Construction
Tax
Trade Agreements
Lawyer Profiles
| Photo | Name | Position | Profile |
| --- | --- | --- | --- |
| | Dr Veit Öhlberger, M.Jur. | Veit Öhlberger is a partner with DORDA and specializes in international arbitration… | View Profile |
| | Dr Axel Anderl, LL.M. (IT Law) | Axel Anderl heads the firm's IT/IP and media department. He is well-known… | View Profile |
| | Mag Thomas Angermair | Thomas Angermair has been a partner and head of the employment law… | View Profile |
| | MMag Stefan Artner, MRICS | Stefan Artner, partner at DORDA, heads the firm's Real Estate Practice Group.… | View Profile |
| | Dr Martin Brodey | Martin Brodey heads the M&A and CEE practice groups of DORDA. His… | View Profile |
| | Mag Christoph Brogyányi | Christoph Brogyányi is a partner at DORDA and his main areas of… | View Profile |
| | Mag Francine Brogyányi | Francine Brogyányi is a partner at DORDA Attorneys at Law and heads… | View Profile |
| | Hon-ProfDr Walter Brugger | Honorary Professor Dr Walter Brugger is a founding partner (1983) of the… | View Profile |
| | Dr Paul Doralt | Paul Doralt heads the firm's Tax department. He draws on extensive experience… | View Profile |
| | Dr Christian Dorda | Christian Dorda is the founding partner of DORDA Rechtsanwälte. He is known… | View Profile |
| | Mag Elmar Drabek, B.A. | Elmar Drabek specializes in residence law, private client, regulatory law, state aid,… | View Profile |
| | Mag Daniela Firulovic | Attorney specialising in Criminal Law (criminal defense and advising in commercial criminal… | View Profile |
| | MMag Dr Felix Hörlsberger | Felix Hörlsberger joined DORDA Rechtsanwälte in 2002 and was appointed Partner in… | View Profile |
| | Mag Bernhard Heinzl | Bernhard Heinzl has been with DORDA's IT/IP team since 2013 and was… | View Profile |
| | Mag Georg Jünger | Georg Jünger is a partner specialising in insurance law, civil procedure and… | View Profile |
| | Mag Elisabeth König | Elisabeth König is Of Counsel at DORDA. Her practice focuses on competition… | View Profile |
| | Dr Heinrich Kühnert, M.Jur. | Heinrich Kühnert is a partner and heads DORDA's antitrust and regulatory practice… | View Profile |
| | Dr Jürgen Kittel, LL.M. (NYU) | Jürgen Kittel is a partner of DORDA and an expert in M&A… | View Profile |
| | Dr Florian Kremslehner | Florian Kremslehner is a partner and heads the firms Dispute Resolution Department.… | View Profile |
| | Mag Lisa Kulmer | Attorney specialising in Employment Law and Social Insurance Law | View Profile |
| | Dr Bernhard Müller (Priv.-Doz.) | Partner Bernhard Müller heads the firm's Public Law Department and is an… | View Profile |
| | Dr Andreas W MAYR, LL.M. | Andreas W. Mayr is Co-head of the firm's M&A practice and Head… | View Profile |
| | Mag Gunnar Pickl | Gunnar Pickl is Counsel at DORDA specializing in arbitration, litigation, enforcement proceedings… | View Profile |
| | Hon-ProfDr Herbert Pimmer | Of Counsel at DORDA, specialising in Corporate Law, Civil Law, Litigation, Arbitration,… | View Profile |
| | Mag Marie-Luise Pugl | Marie-Luise Pugl specializes in real estate law, in particular tenancy law, residential… | View Profile |
| | Dr Bernhard Rieder | Partner Bernhard Rieder is an expert in (international) corporate law and M&A.… | View Profile |
| | Dr Christian Ritschka | Partner specialising in Corporate Law, Mergers and Acquisitions and Restructurings. | View Profile |
| | Dr Andreas Seling, M.B.L. | Attorney specialising in Act on Unfair Competition, Intellectual Property Law (Trade Marks,… | View Profile |
| | Dr Stephan Steinhofer | At DORDA, Stephan advises and represents a wide range of clients before… | View Profile |
| | Mag Nino Tlapak, LL.M. (IT Law) | Nino Tlapak joined DORDA's IT/IP team in 2012 and assists as a… | View Profile |
| | Dr Tibor Varga | Tibor Varga´s practice focuses on corporate finance, banking and capital markets. His… | View Profile |
| | Dr Andreas Zahradnik | Andreas Zahradnik is an expert in banking law, capital markets and financial… | View Profile |
Staff Figures
Number of lawyers : 86
Languages
English French German Hungarian Italian Russian Spanish Finnish Farsi (Persian) Romanian Polish Bosnian Serbian Ukrainian
Other
Managing Partner : Francine Brogyányi Managing Partner : Axel Anderl Managing Partner : Martin Brodey Contact : Thomas Angermair
Interviews
Axel Anderl, Head of IT, IP and Data Protection practice

The Legal 500 Hall of Fame highlights individuals who have received constant praise by their clients for continued excellence.
What has been your greatest achievement, in a professional and personal capability?
There have been many legal landmarks such as conducting ebay's Austrian subsidiary during its entire lifecycle – from establishment, the rapid and large development of the business to its wind-down and beyond – by being taken along by its employees to their new projects which themselves became big market players. Another great achievement was obtaining the first decision on keyword advertising from a national European Supreme Court. For me, these personal milestones are jigsaw pieces of a bigger picture: the real thing I am proud of – both from a professional and personal perspective – is having been able to develop an area of law which was deemed in best caase as 'exotic' into a powerhouse of a top-tier law firm. This, again, is closely connected to having been able to raise the next generation of top tech and IP lawyers and to provide all key players a place in the team by constant growth.
What do you do differently from your peers in the industry?
From the feedback we receive there are the following main aspects: we act as a real service procider with maximum client care. This means providing well founded but clear advice, swift as required in the IT market and transparent when it comes to costs. Another thing is combining the legal assessment with the required technical understanding and always reflecting the business impact. In particular, this combined approach is well received. The foundtion of all of this is a top team that is the largest in IT within the Austrian market which is again a consequence of my personal approach of granting real career perspectives, sharing achievements and honesty.
What advice would you give to your younger self?
Do it exactly the same way, again. The extra mile is worth it. But enjoy the special moments before carrying on.
Can you give me a practical example of how you helped a client add value to the business?
As this approach is the foundation of my daily business it is hard to single out a specific occasion. Adding value to our clients' businesses means, for example, contributing our deep market knowledge about service providers and from previous projects in the selection phase of outsourcing projects; giving reasonable advice reflecting the business aspects and providing clients with personalised updates on market trends and business opportunities. This for sure also includes being frank at an early stage if we see that a certain project, investment or proceeding does not make sense from a legal or local perspective.
Within your sector, what do you think will be the biggest challenge for clients over the next 12 months?
Currently, the GDPR implementation is very challenging and ties up many resources. I do expect that this will go beyond the effective date on 25 May 2018 since so many companies decided to be late adaptors rather than being early birds. Besides, we are awaiting a lot of, still lacking, guidelines from the national and European authorities with respect to the GDPR and there is quite a need for clarification by the European Supreme Court. Further, we also see that digitalisation has reached many industry branches which are clearly no IT natives.
Press Releases
19th August 2020
On 10 June LMG announced the winners of the European Life Sciences Awards. The DORDA Life Science Practice Group had previously been nominated by LMG in a total of eleven categories. On the day, DORDA Managing Partner and Head of the Life Science Practice Group Francine Brogyányi emerged as the winner and was named "Litigation & Enforcement Lawyer of the Year". The award, presented for the eighth time, thus honours her outstanding work in the field of unfair competition in the life sciences industry in Europe.
19th August 2020
Eastern Property Holdings ("EPH") has successfully signed the acquisition of another prominent and centrally located office building in Vienna. EPH was advised by DORDA led by real estate partner Stefan Artner and by Magdalena Brandstetter (Attorney, Real Estate and Construction Law).
10th June 2020
UBM Development, a leading European real estate developer, and ARE Austrian Real Estate GmbH, a subsidiary of Bundesimmobiliengesellschaft (BIG) specialising in office and residential properties, are jointly developing part of the Aspanggründe in Vienna's 3rd district and a project area in Munich-Moosach. The cooperation is a joint venture in Austria and in Germany through mutual shareholdings in the property-owning project companies. On almost 14,000 sqm (Vienna) and almost 28,000 sqm (Munich), realisations of mixed-use neighborhoods with primarily apartments, commercially used space and offices are planned.
10th June 2020
In keeping with today's World Environment Day, DORDA announces the establishment of the Sustainability Practice Group. The new practice group brings together experts from various legal fields to provide targeted support to companies in their efforts to operate successfully and sustainably at the same time.
10th June 2020
Under the lead of M&A expert Christian Ritschka, DORDA's Digital Industries Group advised Florian Schicker and easyname on the merger with the German dogado group.
29th April 2020
DORDA IP/IT and data protection experts Axel Anderl, Nino Tlapak and Alona Klammer supported Lernsieg Mobile Media GmbH in the relaunch of the mobile app "Lernsieg", which was previously taken offline after a short time following massive counter-campaigns in autumn 2019.
29th April 2020
DORDA's capital market law experts supported the Joint Global Coordinators UBS and HSBC in the Euro 1.65 billion capital increase of Austrian ams AG.
29th April 2020
willhaben succeeds in competition law disputes together with DORDA over the slogan "Austria's largest car exchange" against AutoScout24.
29th April 2020
DORDA's M&A experts support Austrian Greiner AG on the acquisition of all remaining shares in Eurofoam GmbH, making the Upper Austrian-based company the sole shareholder of the foam specialist.
27th March 2020
DORDA IP/IT and data protection experts Axel Anderl and Dominik Schelling support sportsWorld in a cooperation with Formula 1 in connection with the pop-up exhibition "Bond in Motion".
27th March 2020
Elena Manachimova (36) joined DORDA in 2011 and has long-standing experience in advising international clients in the fields of immigration and tax law as well as private foundations and cross-border succession planning. Now, Elena Manachimova, who completed full scale legal studies both in Austria and the Russian Federation, has been admitted to the Austrian Bar.
24th March 2020
DORDA's real estate law experts supported Warburg-HIH Invest Real Estate (Warburg-HIH Invest) in the sale of a multi-storey office building in Vienna-Simmering, with a floor area of around 14,000 square metres, to a Luxembourg real estate fund.
8th August 2019
DORDA has always had a strong focus on the digital and technology sector. The team of nine leading and award-winning IT/IP professionals led by partner Axel Anderl has been boasting a strong track record of relevant client relationships for more than a decade. In addition, other expert teams of the firm, such as the M&A group, the corporate law, banking and insurance teams or the antitrust team, also work for technology companies on a daily basis. As a consequence, DORDA has now established a new interdisciplinary Digital Industries Group, which institutionalises the cooperation of DORDA's experienced, technology-oriented experts in the digital and technology sector. Constant sharing of know-how will further strengthen the expertise and quality of the Group's services, thus creating further synergy effects for clients.
Legal Developments
23rd March 2020
Are delivery obligations between businesses still to be fulfilled?
23rd March 2020
Short-time work is generally understood to be the temporary, foreseeable reduction in normal working hours (by at least 10% to a maximum of 90%).
23rd March 2020
Which laws are applicable and what are the most important regulations?
23rd March 2020
In the days between 13 March 2020 and 15 March 2020, the government announced a comprehensive package of measures to combat Covid-19 ("Corona virus"), which is to enter into force on 16 March 2020. This in particular includes the ordered closure of shops and restaurants. The following initial overview addresses a number of key issues that arise for tenants and landlords as a result of the current situation.
23rd March 2020
Corona Virus: Impacts on Taxation, Financial Statements, Ability to distribute dividends. What you have to watch out for!
23rd March 2020
What are the effects of COVID-19 and the measures recently taken by the federal government on litigation proceedings?
23rd March 2020
Covid-19 poses major challenges for (cross-border) M&A transactions as well as for capital market deals.
23rd March 2020
What effects does the current situation have on planned shareholders' meetings? Can shareholders' meetings be held? And are there any delays in registrations with the commercial register?
23rd March 2020
Can a company collect data about a (potential) infection with COVID-19?
18th March 2020
How can managers avoid personal liability for the financial impact of the Corona crisis on the compa Limited liability companies and stock companies must file for the opening of insolvency proceedings if they are unable to pay their open debts (illiquidity) or over-indebted without a positive prognosis. If such ground to file for insolvency has occurred, managers are obliged to file for insolvency as soon as possible, but at the latest within 60 days. Otherwise they are personally liable - without limitation - for damages caused by a delayed filing for insolvency (i.e. loss of new creditors and quota damage of old creditors). In Austrian practice, approximately 99% of all insolvency proceedings are opened due to illiquidity, whereby according to established case law illiquidity is presumed if 95% of the due debts cannot be paid when due.
18th March 2020
Insurance companies insure uncertain risks of individuals that may arise in the future and cover such risks with the premiums of the insured community. Once the risk has already occurred or is about to occur immediately and one does not have taken out insurance already, it is not possible to get insurance cover anymore.
18th March 2020
The first part of the article deals with various legal issues that may become relevant for financings in connection with measures to limit the spread of Covid 19. The second part sets out links to current public subsidy offers.
18th March 2020
On 13 March 2020, the Austrian Government announced a comprehensive package of measures to combat Covid19 ("Corona virus"), which is to come into force on 16 March 2020. The following initial overview therefore addresses some of the key issues that this will raise for banks – but also for other financial service providers:
8th August 2019
Good things come to those who wait? Finally, the main implementing regulation for the Austrian Law on Network and Information System Security (Netz- und Informationssystemsicherheitsgesetz, "NISG") was published last week. It serves primarily to define which companies are actually affected by the NISG. Now it is getting serious for the operators of "essential services". What does that mean?
16th July 2019
Black Friday is unquestionable one of the most profitable and busiest days of the year for retail, particularly online. Worldwide almost all online store do offer sales or special promotions on Black Friday or Cyber Monday. Already after this practice has established online, a trademark for "BLACK FRIDAY" was registered in Germany back in 2013. In 2016 a Chinese company acquired the trademark and then filed in 2017 for its extension to Austria. Based on the registered trademark, it granted exclusive rights to an Austrian company, which licensed usage rights to various partner stores against remuneration. Further, an exclusive "Black Friday-Cooperation Program" was established. Non-partners who used the event name or trademark were prosecuted and requested to either pay a license fee or refrain from running Black Friday promotions. Some followed the request and entered into license agreements. Some, however, did challenge the validity of the trademark. Finally, respective proceedings to check the actual protection of the trademark were initiated. Austrian courts now held that the trademark "BLACK FRIDAY" is not protected in Austria.
29th April 2019
On 5th December 2018, the Austrian data protection authority (Datenschutzbehörde, "DSB") issued a decision (DSB-D123.270/0009-DSB/2018) on data subject's right to data deletion according to Art 17 GDPR. In a nutshell, the DSB accepted consistent anonymisation as a valid alternative to physical and technical deletion. Beside the clear statement that anonymous data is not subject to the GDPR, the DSB provided detailed information on (technical) requirements of anonymisation methods:
29th April 2019
Media companies throughout Europe struggle with a difficult economic environment: Shrinking sales figures for print products, the digitalisation and consumer demand force publishers to offer their content also on the internet. However, generating money for online publications is not quite easy as – at least in Austria – online subscription against renumeration has not been well accepted by customers. This partially has its root in the lack of suitable micropayment means in the past and users thus getting acquainted to online information being offered for free. Thus, publishers have instead focused on financing their platforms by online marketing activities such as placement of banners. Nowadays such digital advertisement is usually targeted to the specific user. For this purpose, cookies are stored on the user's computer upon his first visit of the website, which then collect data about his location, technical equipment used and online behaviour. This finally allows to display specific, user targeted advertisements. However, such cookies may cause issues with applicable consent requirements under the telecommunication and data protection regulations:
5th December 2018
Processing operations subject to the requirement of a data protection impact assessment.
Following the "White List", the data protection authority has now also issued the long-awaited "Black List" in form of a binding regulation. This provides greater clarity as to when Data Protection Impact Assessments ("DPIA") are actually to be carried out in practice in Austria. As already in the draft, the regulation does not provide an exhaustive list of processing operations that are subject to the requirement. Rather, the regulation specifies criteria - some of which require further interpretation - which shall make it necessary to carry out a detailed examination.
22nd August 2018
Austrian Real Estate and Construction Law
On 30 June 2018 an amendment to the Vienna Building Code entered into force rendering it more difficult to demolish historic buildings in the Austrian capital. Is this the beginning of a new and hostile approach to owners of historic buildings? No! The Austrian Constitutional Court had already confirmed in 2017 that the rent based on the reference value (Richtwertmietzins) and the prohibition to request higher rent in certain areas of the city (Lagezuschlag) were in line with the constitution. In addition, the Supreme Court had redefined the rent control system in leading judgments in 2017. Despite massive impacts on owners of historic buildings, the federal legislator has not provided viable solutions.
28th June 2018
Stefan Artner, Partner and Head of the Real Estate Practice Group, and real estate attorney Klaus Pfeiffer of DORDA advised Austrian Real Estate Development GmbH (ARE, a subsidiary of Bundesimmobilien-Gesellschaft, the Austrian privatization agency) on the acquisition of the Denk Drei office properties from IC Development. The successful closing of the forward purchase transaction took place on April 30, 2018. The parties have agreed not to disclose the purchase price.
22nd June 2018
Exceptions from the OBLIGATION TO CARRY OUT A data protection impact assessment
Immediately on 25 May, the GDPR-day, the Austrian Data Protection Authority published its White List brining some clarity concerning the obligation to carry out a data protection impact assessment. As expected, especially standardized data processing activities and already registered processing operations that have to be approved by the authority in advance do not require an impact assessment.
 for Austria and we can only hope that it will be issued soon as well.
19th October 2017
On 12 October 2017, right in a last minute attempt to win undecided voters for one of the political parties, the leaving members of parliament enacted a new tax law. While fundamental changes to the Austrian Tenancy Law had been vividly discussed between the socialist and the conservative parties in recent years, the new law on the abolition of stamp duty falls completely short of what could have been achieved.
11th August 2017
1.Abstract
Contrary to common law jurisdictions such as the US or UK, the laws of civil law jurisdictions Germany and Austria provide for a two-tier structure for stock companies (Aktiengesellschaft), thereby strictly distinguishing the tasks, duties and responsibilities of the Management Board (Vorstand) from those of the Supervisory Board (Aufsichtsrat). Under the Austrian Stock Companies Act (Aktiengesetz), the Management Board has the sole competence to represent the company vis-à-vis third parties. There are only limited exceptions in which the Supervisory Board may act for, in the name of and on behalf of the company.
11th August 2017
The Constitutional Court has recently provided two judgments on 28 June 2017 on the rent control legislation in Austria ruling that the current system for flats complies with Austrian Constitutional Law and the European Convention on Human Rights. The Constitutional Court visibly failed to take the opportunity to initiate a change to the current legislation. Further appeals to the Constitutional Court are likely and worthwhile with the Austrian parties currently involved in their campaigns for the general election in October 2017.
27th July 2017
Buy-to-let schemes reached the Austrian market several years ago and have gained increased popularity in the scenic alpine regions of Tyrol, Vorarlberg or Salzburg. Investors acquire condominium ownership in newly constructed hotel facilities and rent out the properties to hotel operators at – ideally – attractive rates. While buy-to-let-schemes can be very lucrative investments, they also raise complex legal and tax questions. With the economic and financial crisis falling into oblivion, investors, however, have become more and more willing to sail these waters.
6th July 2017
After some last-minute amendments, the new Austrian Data Protection Act, implementing and supplementing the EU General Data Protection Regulation, was finally adopted by the Austrian Parliament on 30 June 2017. The new provisions provide for some local specialties that must be considered by all companies active in Austria. All changes become applicable from May 2018 but the new obligations require complex internal amendments that should be reflected in the course of the GDRP implementation to avoid the increased penalties. [read more here]
6th July 2017
On 1 January 2017 the Austrian Wage and Social Dumping Prevention Act (Lohn- und Sozialdumping-Bekämpfungsgesetz – abbreviated to "LSD-BG") came into effect. An enhanced liability regime for the principal shall reduce and ultimately eliminate the undercutting of wages, in particular in the construction sector. The last six months have shown increased awareness of potential liabilities by principals and workers.
13th June 2017
The Insolvency Law Amending Statute of 2017 (Insolvenzrechtsänderungsgesetz 2017, IRÄG 2017) was adopted by the Council of Ministers at the end of March and is currently in the process of being reviewed. The reform is due to enter into force on 1 July 2017 and contains significant innovations. Its primary objective is to facilitate the debt relief of natural persons.
13th June 2017
Pursuant to the Austrian Broker Act (Maklergesetz), a broker has to fairly and diligently protect their principal's interest. Until a very recent judgment of the Austrian Supreme Court (Oberster Gerichtshof), courts have taken a very lenient stance on the liability of real estate agents. The judgment of the Supreme Court of 24 Jan 2017, however, might permanently divert existing case law.
22nd May 2017
The long-awaited first draft for the new Austrian Data Protection Act, implementing and supplementing the EU General Data Protection Regulation, was finally published on 12 May 2017. 
16th May 2017
The implementation of clauses on short-term premium instalments
In its ruling (7 Ob 5/16k) of 17 February 2016, the Austrian Supreme Court determined that a clause on "short-term premium instalments" (Unterjährigkeitsklauseln) contained in the general terms and conditions for life insurance contracts with premium refund was non-transparent. The clause provided that premiums may be paid in semi-annual, quarterly, or monthly instalments.
Top Tier Firm Rankings
Firm Rankings