Firm Profile > Dorda Rechtsanwalte GmbH > Vienna , Austria
Dorda Rechtsanwalte GmbH
Offices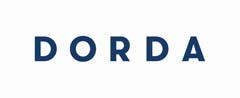 Dorda Rechtsanwalte GmbH
UNIVERSITÄTSRING 10
1010 VIENNA
Austria
Dorda Rechtsanwalte GmbH > The Legal 500
Rankings
Dorda Rechtsanwalte GmbH >
Firm Profile
DORDA is a leading business law firm in Austria with a team of about 90 lawyers. We see ourselves as a full-service law firm and advise clients in all related areas of law. This holistic approach goes far beyond legal advice alone. We offer you tailor-made solutions, regardless of the complexity of the problem – and concise, clear risk assessments and proposals for action.
This innovative approach has earned us numerous prestigious awards and top rankings in international legal directories. Additionally, we work closely with renowned law firms all around the world, particularly in CEE. Our "Best Friends"-network gives access to experienced lawyers who are well established locally.
Areas of practice:
Banking & Finance
Capital Markets
Competition Law
Corporate
Data Protection
Dispute Resolution
Distribution
Employment
IT / IP
Insolvency & Restructuring
Insurance
Life Sciences
Merges & Acquisitions
Private Clients & Immigration
Public Law
Real Estate & Construction
Tax
Trade Agreements
Staff Figures
Number of lawyers : 86
Languages
English French German Hungarian Italian Russian Spanish Finnish Farsi (Persian) Romanian Polish Bosnian Serbian Ukrainian
Other
Managing Partner : Francine Brogyányi Managing Partner : Axel Anderl Managing Partner : Martin Brodey Contact : Thomas Angermair
Interviews
Axel Anderl, Head of IT, IP and Data Protection practice

What has been your greatest achievement, in a professional and personal capability?
There have been many legal landmarks such as conducting ebay's Austrian subsidiary during its entire lifecycle – from establishment, the rapid and large development of the business to its wind-down and beyond – by being taken along by its employees to their new projects which themselves became big market players. Another great achievement was obtaining the first decision on keyword advertising from a national European Supreme Court. For me, these personal milestones are jigsaw pieces of a bigger picture: the real thing I am proud of – both from a professional and personal perspective – is having been able to develop an area of law which was deemed in best caase as 'exotic' into a powerhouse of a top-tier law firm. This, again, is closely connected to having been able to raise the next generation of top tech and IP lawyers and to provide all key players a place in the team by constant growth.
What do you do differently from your peers in the industry?
From the feedback we receive there are the following main aspects: we act as a real service procider with maximum client care. This means providing well founded but clear advice, swift as required in the IT market and transparent when it comes to costs. Another thing is combining the legal assessment with the required technical understanding and always reflecting the business impact. In particular, this combined approach is well received. The foundtion of all of this is a top team that is the largest in IT within the Austrian market which is again a consequence of my personal approach of granting real career perspectives, sharing achievements and honesty.
What advice would you give to your younger self?
Do it exactly the same way, again. The extra mile is worth it. But enjoy the special moments before carrying on.
Can you give me a practical example of how you helped a client add value to the business?
As this approach is the foundation of my daily business it is hard to single out a specific occasion. Adding value to our clients' businesses means, for example, contributing our deep market knowledge about service providers and from previous projects in the selection phase of outsourcing projects; giving reasonable advice reflecting the business aspects and providing clients with personalised updates on market trends and business opportunities. This for sure also includes being frank at an early stage if we see that a certain project, investment or proceeding does not make sense from a legal or local perspective.
Within your sector, what do you think will be the biggest challenge for clients over the next 12 months?
Currently, the GDPR implementation is very challenging and ties up many resources. I do expect that this will go beyond the effective date on 25 May 2018 since so many companies decided to be late adaptors rather than being early birds. Besides, we are awaiting a lot of, still lacking, guidelines from the national and European authorities with respect to the GDPR and there is quite a need for clarification by the European Supreme Court. Further, we also see that digitalisation has reached many industry branches which are clearly no IT natives.
Press Releases
DORDA has always had a strong focus on the digital and technology sector. The team of nine leading and award-winning IT/IP professionals led by partner Axel Anderl has been boasting a strong track record of relevant client relationships for more than a decade. In addition, other expert teams of the firm, such as the M&A group, the corporate law, banking and insurance teams or the antitrust team, also work for technology companies on a daily basis. As a consequence, DORDA has now established a new interdisciplinary Digital Industries Group, which institutionalises the cooperation of DORDA's experienced, technology-oriented experts in the digital and technology sector. Constant sharing of know-how will further strengthen the expertise and quality of the Group's services, thus creating further synergy effects for clients.
Legal Developments
Black Friday is unquestionable one of the most profitable and busiest days of the year for retail, particularly online. Worldwide almost all online store do offer sales or special promotions on Black Friday or Cyber Monday. Already after this practice has established online, a trademark for "BLACK FRIDAY" was registered in Germany back in 2013. In 2016 a Chinese company acquired the trademark and then filed in 2017 for its extension to Austria. Based on the registered trademark, it granted exclusive rights to an Austrian company, which licensed usage rights to various partner stores against remuneration. Further, an exclusive "Black Friday-Cooperation Program" was established. Non-partners who used the event name or trademark were prosecuted and requested to either pay a license fee or refrain from running Black Friday promotions. Some followed the request and entered into license agreements. Some, however, did challenge the validity of the trademark. Finally, respective proceedings to check the actual protection of the trademark were initiated. Austrian courts now held that the trademark "BLACK FRIDAY" is not protected in Austria.
Media companies throughout Europe struggle with a difficult economic environment: Shrinking sales figures for print products, the digitalisation and consumer demand force publishers to offer their content also on the internet. However, generating money for online publications is not quite easy as – at least in Austria – online subscription against renumeration has not been well accepted by customers. This partially has its root in the lack of suitable micropayment means in the past and users thus getting acquainted to online information being offered for free. Thus, publishers have instead focused on financing their platforms by online marketing activities such as placement of banners. Nowadays such digital advertisement is usually targeted to the specific user. For this purpose, cookies are stored on the user's computer upon his first visit of the website, which then collect data about his location, technical equipment used and online behaviour. This finally allows to display specific, user targeted advertisements. However, such cookies may cause issues with applicable consent requirements under the telecommunication and data protection regulations:
Processing operations subject to the requirement of a data protection impact assessment.
Following the "White List", the data protection authority has now also issued the long-awaited "Black List" in form of a binding regulation. This provides greater clarity as to when Data Protection Impact Assessments ("DPIA") are actually to be carried out in practice in Austria. As already in the draft, the regulation does not provide an exhaustive list of processing operations that are subject to the requirement. Rather, the regulation specifies criteria - some of which require further interpretation - which shall make it necessary to carry out a detailed examination.
Stefan Artner, Partner and Head of the Real Estate Practice Group, and real estate attorney Klaus Pfeiffer of DORDA advised Austrian Real Estate Development GmbH (ARE, a subsidiary of Bundesimmobilien-Gesellschaft, the Austrian privatization agency) on the acquisition of the Denk Drei office properties from IC Development. The successful closing of the forward purchase transaction took place on April 30, 2018. The parties have agreed not to disclose the purchase price.
Exceptions from the OBLIGATION TO CARRY OUT A data protection impact assessment
Immediately on 25 May, the GDPR-day, the Austrian Data Protection Authority published its White List brining some clarity concerning the obligation to carry out a data protection impact assessment. As expected, especially standardized data processing activities and already registered processing operations that have to be approved by the authority in advance do not require an impact assessment.
 for Austria and we can only hope that it will be issued soon as well.
1.Abstract
Contrary to common law jurisdictions such as the US or UK, the laws of civil law jurisdictions Germany and Austria provide for a two-tier structure for stock companies (Aktiengesellschaft), thereby strictly distinguishing the tasks, duties and responsibilities of the Management Board (Vorstand) from those of the Supervisory Board (Aufsichtsrat). Under the Austrian Stock Companies Act (Aktiengesetz), the Management Board has the sole competence to represent the company vis-à-vis third parties. There are only limited exceptions in which the Supervisory Board may act for, in the name of and on behalf of the company.
The Constitutional Court has recently provided two judgments on 28 June 2017 on the rent control legislation in Austria ruling that the current system for flats complies with Austrian Constitutional Law and the European Convention on Human Rights. The Constitutional Court visibly failed to take the opportunity to initiate a change to the current legislation. Further appeals to the Constitutional Court are likely and worthwhile with the Austrian parties currently involved in their campaigns for the general election in October 2017.
Buy-to-let schemes reached the Austrian market several years ago and have gained increased popularity in the scenic alpine regions of Tyrol, Vorarlberg or Salzburg. Investors acquire condominium ownership in newly constructed hotel facilities and rent out the properties to hotel operators at – ideally – attractive rates. While buy-to-let-schemes can be very lucrative investments, they also raise complex legal and tax questions. With the economic and financial crisis falling into oblivion, investors, however, have become more and more willing to sail these waters.
After some last-minute amendments, the new Austrian Data Protection Act, implementing and supplementing the EU General Data Protection Regulation, was finally adopted by the Austrian Parliament on 30 June 2017. The new provisions provide for some local specialties that must be considered by all companies active in Austria. All changes become applicable from May 2018 but the new obligations require complex internal amendments that should be reflected in the course of the GDRP implementation to avoid the increased penalties. [read more here]
On 1 January 2017 the Austrian Wage and Social Dumping Prevention Act (Lohn- und Sozialdumping-Bekämpfungsgesetz – abbreviated to "LSD-BG") came into effect. An enhanced liability regime for the principal shall reduce and ultimately eliminate the undercutting of wages, in particular in the construction sector. The last six months have shown increased awareness of potential liabilities by principals and workers.
The Insolvency Law Amending Statute of 2017 (Insolvenzrechtsänderungsgesetz 2017, IRÄG 2017) was adopted by the Council of Ministers at the end of March and is currently in the process of being reviewed. The reform is due to enter into force on 1 July 2017 and contains significant innovations. Its primary objective is to facilitate the debt relief of natural persons.
The long-awaited first draft for the new Austrian Data Protection Act, implementing and supplementing the EU General Data Protection Regulation, was finally published on 12 May 2017. 
Top Tier Firm Rankings
Firm Rankings