Firms in the Spotlight...

Vasil Kisil & Partners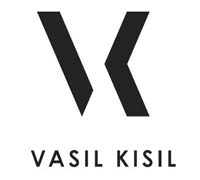 More than 28 years of successful practice in Ukraine (founded in 1992). Full-service law firm (Practices:Agribusiness, Antitrust and competition, Corporate / M&A, Dispute resolution, Energy & Natural Resources, Intellectual property, International trade, Labor and employment, Private clients, Public-private partnerships, Concessions & infrastructure, Taxation, Real estate & construction, White collar crime). Main industries: Agribusiness, Aviation, Energy, IT, Real …
View Profile...
Firms in the Spotlight...

Mamunya IP

Mamunya IP is a full-scope IP boutique focusing on patent, trademark, and design prosecution and enforcement, including litigation, as well as copyright enforcement, day-to-day IP advisory, transactions and anti-counterfeiting. The firm is managed by Оleksandr Mamunya, a well-known Ukrainian IP professional, attorney-at-law and a registered patent and trademark attorney.
View Profile...
Legal Market Overview
Widely known as 'the breadbasket of Europe' for its fertile land and large agricultural industry, Ukraine is a rapidly modernising economy that lies between Europe and Russia. As such, it is seen as a country with great prospects for economic development.
Like the rest of the world, the country is also dealing with the ongoing Covid-19 pandemic, to which it has largely taken a 'business as usual' approach. Also, the populace is keen to continue the country's pre-pandemic economic growth, with agriculture, heavy industry and IT among the key sectors promising much for the future.
In 2021, the country introduced measures to stimulate the digital economy and created a special regime for IT companies to enable them to grow faster and pay less tax. In 2022, BEPS and anti-tax avoidance rules will come into force. Judicial reform is also ongoing, as the country makes a great effort to eradicate the corruption in its legal systems.
In the legal market, Asters remains the largest firm, but there are many strong full-service firms, such as Aequo, Avellum, Ilyashev & Partners, Sayenko Kharenko and Vasil Kisil & Partners. Others stand out in specific practice areas, such as ARBITRADE, EnGarde Attorneys at Law and LCF Law Group in dispute resolution. Redcliffe Partners and young firm Hillmont Partners LLC are also prominent in major cross-border transactions.
There are many international law firms in Kiev, notably Baker McKenzie, Kyiv Office, DLA Piper, CMS and Dentons, as well as strong regional firms such as Kinstellar and Integrites.