Doing Business in...
Qatar by Sharq Law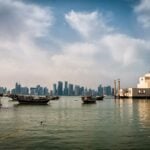 Economy Qatar is one of the wealthiest and most prosperous country in the Gulf Cooperation Council (GCC).  With one of the strongest GDPs in the world, Qatar also has the fastest growing economy in the GCC. The economy of Qatar is largely dominated by oil and natural gas revenues, such that it has the world's …
Contributed by Sharq Law Firm
Read More...
Firms in the Spotlight...

Al-Khalifa Law Firm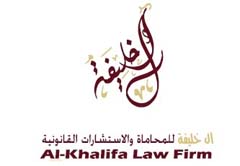 Established in 1999, Al-Khalifa Law Firm is one of the leading law firm in Qatar managed my Hamezh Abdelhady. Litigation, Construction disputes, Arbitration have been a mainstay of Al-Khalifa Law Firm. On the global level they have collaboration with Andersen Tax & Legal which had presence in more than 129 countries. Through the collaboration Al-Khalifa …
View Profile...
Firms in the Spotlight...

Alhababi Law Firm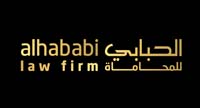 CLIENT-DRIVEN! SUPPORTING OUR CLIENTS TO ACHIEVE THEIR FULL POTENTIAL!
View Profile...
Legal Market Overview
Qatar remains one of the most prosperous nations in the Middle East, mostly off the back of its colossal export of oil and gas (particularly liquid natural gas), and it has the third largest reserves in the world. Its natural resources accounted for 60% of its GDP last year.
The country has invested a sizeable amount into developing key construction projects, developments and entertainment facilities in the run-up to the highly anticipated 2022 Fifa World Cup. Key areas of growth include social infrastructure, healthcare and manufacturing. On the contentious side, lawyers have been kept busy with the rise of construction-related disputes which are dominating the market, especially supply chain issues and contractual matters.
The ending of the Qatar blockade has seen a promising start to regional reconciliations among the GCC countries. Market leaders in the legal space include Doha-based international firms; Simmons & Simmons Middle East, White & Case LLP and Dentons. Regional firm Al Tamimi & Company In Association with Adv. Mohammed Al Marri is also of note alongside other well-established local outfits, including Al-Ansari & Associates. Squire Patton Boggs has exited the Qatari market.