Doing Business in...
Mexico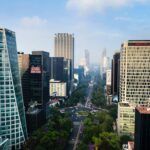 Arising mostly out of the COVID-19 pandemic and a continuation of governmental policies aimed primarily to shift away from structural reforms approved by previous administrations, the economic and business landscape in Mexico has continued under stress for the most part of 2021. Summer of 2021 culminated with midterm elections which balanced the political party majorities …
Contributed by González Calvillo, SC
Read More...
Firms in the Spotlight...

Jáuregui y Del Valle, S.C.
Jáuregui y Del Valle (JDV) was founded in 1975 as a Mexican full-service law firm, specializing in domestic and international business transactions. It has a vast array of dedicated professionals with international expertise acknowledged for their innovative approach in providing solutions with the highest technical and ethical standards, and for the deep understanding of the …
View Profile...
Firms in the Spotlight...

Vega, Guerrero & Asociados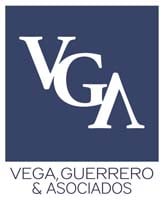 Vega, Guerrero & Asociados is a forward-thinking Mexican law firm that constantly looks to break the mould with respect to how legal services are delivered. We provide a tailor-made service and deliver innovative legal solutions which helps businesses of all sizes advance their interests and gain a competitive advantage in the marketplace.
View Profile...
Legal Market Overview
Two and a half years after Andrés Manuel López Obrador ("AMLO" for short), took the helm as the country's president, Mexico is still trying to navigate its way through multiple problems. The Covid-19 pandemic is not letting up and is inevitably taking its toll on the economy. After the minor mirage of 0.8% growth in the first quarter of 2021 (following a dramatic 18.7% drop in GDP in the second quarter of 2020), the trend of economic activity moved back to a downward path, and a broad spectrum of the population have yet to see their incomes return to pre-pandemic levels.
López Obrador's government is currently working on many fronts, but the energy agenda (one of the central aspects of his political project) has undoubtedly taken most of the limelight of late – and not without reason. In addition to achieving Senate approval for the amendments to the Electricity Industry Law (LIE) last March – reforms that did not come into force due to a flood of amparo appeals by energy generating companies – in April he proposed changes in the hydrocarbons sector with the aim of returning control of the market to Pemex. However, months later, this electricity reform (which aims to give preference to CFE power plants, whether they are clean energy or not) scored a small victory in the courts, after a ruling against the suspensions that prevented the implementation of the changes to the LIE. Nevertheless, numerous legal appeals are still pending, so, for now, this translates into uncertainty about the future, and even greater delays in terms of private investment, which is not without other destinations to direct its financial resources.
Meanwhile, as violence in the country continued to escalate, the government sought to turn the spotlight on ten US arms manufacturers in a complaint filed in federal court in Massachusetts, accusing them of fuelling the violence by flooding the market with weaponry that is attractive to the powerful criminal cartels. AMLO's government has made it clear, however, that this is not a claim against Joe Biden's administration, but against these private companies which, it argues, have profited by allowing not only the export of domestic guns, but also weapons that are used for war and for exclusive use by the Mexican army.
Considering the legal market in general, the pandemic has altered the demand for various services such as debt restructuring, refinancing, corporate restructuring, and insolvency and liquidation matters. Tax departments in the country are also very active in the wake of recent changes introduced by the administration. The reform of the labour sub-contracting regime also represented a major challenge for companies operating in Mexico. Beyond the uncertainty that the pandemic has caused for both companies and workers, there have also been major employment law changes recently, especially related to the Federal Labour Law (LFT), which includes, among other things, teleworking rules.
One of the sectors that has been at a standstill is energy, while in the infrastructure sector, much is currently revolving around the Tren Maya mega-project. Nor are the waters completely calm in corporate and M&A, where the pandemic and the AMLO government continue to cause uncertainty. Despite this, sectors such as fintech have remained active, prompting players from the financial sector to seek to exploit this niche by entering into alliances with these electronic platforms. One of the most notable was the alliance between Banorte and the online platform Rappi.
In terms of law firms, the market remains largely unchanged in terms of the dominant position of the "magic circle" of Creel, García-Cuéllar, Aiza y Enríquez, S.C., Galicia Abogados S.C., Mijares, Angoitia, Cortés y Fuentes S.C., Nader, Hayaux y Goebel, SC (NHG) and Ritch, Mueller y Nicolau, S.C. in core areas such as corporate and M&A and banking and financing.
Trying to close the gap with them are a group of national firms such as González Calvillo, SC, Von Wobeser y Sierra, SC, Santamarina y Steta and Basham, Ringe y Correa, S.C., which are also affected by the growing presence of international firms such as Baker McKenzie Abogados, S.C., White & Case S.C., Jones Day, Hogan Lovells and Greenberg Traurig, S.C. Following the trend of international firms consolidating their presence in Mexico, August 2021 saw Holland & Knight LLP and Thompson & Knight combining forces.
Elsewhere, there have been significant spin-offs in several practice areas. In terms of numbers, the dissolution of former law firm Solcargo was particularly significant: its life sciences and IP practice now operates as Solórzano Linaldi; the administrative and environmental unit as Carvajal Machado Abogados; while Pérez Correa González specialises in M&A, real estate, banking and bankruptcy.
Bankruptcy is certainly another area that has not lacked changes and important lawyer signings in recent times. In 2020, former partners Patricio Hidalgo, Jesus Guerra Mendez and Elias Mendoza left one of the powerhouses in the field, Guerra González y Asociados, S.C., to establish Guerra, Hidalgo y Mendoza (GHM). Although not a spin-off, Ritch, Mueller y Nicolau, S.C. endured the January 2021 departure of former department head and key figure Thomas Heather, who moved to Creel, García-Cuéllar, Aiza y Enríquez, S.C. Longstanding partners from firms including Cervantes Sainz also decided to go their separate way in Novemebr 2020, with founding partner Alejandro Sainz establishing Sainz Abogados S.C. (specialised in insolvency, restructurings and bankruptcy proceedings) and Luis Cervantes taking the helm at litigation boutique Cervantes Abogados.
Other areas such as IP, which continues to be dominated by specialised boutiques, have also seen renowned experts leave their ranks to establish new law firms. A key example was María Teresa Eljure (a former partner of Arochi & Lindner, SC) who in 2021 created Eljure Legal.
Specialist firms retain their role in specific market sectors and disciplines, notably: Malpica, Iturbe, Buj y Paredes, S.C., Martínez, Algaba, de Haro y Curiel and Quijano, Cortina y de la Torre Abogados (litigation); Vázquez Tercero & Zepeda and SAI Derecho & Economía S.C (international trade); and Turanzas, Bravo & Ambrosi and Chevez Ruiz Zamarripa (tax).
In a notable mid-year development, the Mexican market also saw Linklaters LLP launch a dedicated Mexico practice; while this will not involve the opening of a Mexico City office, nor the practice of Mexican law (a strategy pursued by, for example,Mayer Brown), it will be anchored with a permanent presence on the ground – currently, managing associate Alberto García Linera.
In terms of The Legal 500 coverage, in order to further reflect the increasing sophistication of the market's offering, as well as for the sake of clarity, a new Construction table has been added to this year's Projects and Infrastructure ranking.
Since publication, Von Wobeser y Sierra, SC has announced a significant round of promotions, raising Jessika Rocha (litigation, arbitration and bankruptcy), Pablo Fautsch (litigation, arbitration, and anti-corruption & compliance), and ESG practice-group member Ariel Garfio (energy and natural resources, real estate and environmental law), to the partnership; as well as adding five new counsel with expertise across corporate/M&A, tax, IT&C, competition, real estate and structured finance. The labour sector has also seen movement, recently, with Greenberg Traurig, S.C.'s end of year hire of Leslie Palma and six associates (from Holland & Knight LLP), building on the October hire of Marité Villanueva -formerly in house at Lottus Education- as of counsel; and Galicia Abogados S.C.'s hire of Octavio Canton -from local firm Alvarez, Cantón y Peters Abogados- as partner-in-charge of the firm's labour practice (again, effective, December 2021). Most recently, White & Case S.C.'s Mexico office has endured a sizeable exodus, with six partners (and two junior associates) departing for DLA Piper Gallastegui y Lozano in January 2022.