Doing Business in...
Mexico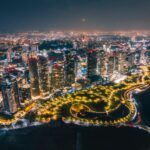 The last two and a half years have thought us just how resilient the legal services industry truly is, particularly in Mexico. The Mexican government enacted ineffective measures to counter the pandemic's effect in the economy which created an even challenging landscape for investors. The pandemic's initial stage back in 2020 witnessed the entry into …
Contributed by Gonzalez Calvillo
Read More...
Firms in the Spotlight...

Jáuregui y Del Valle, S.C.
Jáuregui y Del Valle (JDV) was founded in 1975 as a Mexican full-service law firm, specializing in domestic and international business transactions. It has a vast array of dedicated professionals with international expertise acknowledged for their innovative approach in providing solutions with the highest technical and ethical standards, and for the deep understanding of the …
View Profile...
Firms in the Spotlight...

Vega, Guerrero & Asociados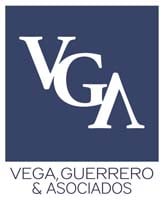 Vega, Guerrero & Asociados is a forward-thinking Mexican law firm that constantly looks to break the mould with respect to how legal services are delivered. We provide a tailor-made service and deliver innovative legal solutions which helps businesses of all sizes advance their interests and gain a competitive advantage in the marketplace.
View Profile...
Legal Market Overview
As we move into the last quarter of 2022, Mexico and Andrés Manuel López Obrador's administration continue to face numerous open fronts. In terms of the economy, after the blow constituted by the pandemic led to an 8.2% drop in GDP in 2020, the government had hoped for a quick recovery. However, bringing the country's economic performance back on course has proven more difficult than was foreseen.
Cuts in growth projections have become commonplace of late. The most recent outlook from the OECD (Organisation for Economic Co-operation and Development) suggests Mexico will grow by 1.9% in 2022 and 2.1% in 2023, both figures notably down from its previous forecasts in February. If these projections are realised, Mexico will only recover its pre-pandemic GDP late next year, and will close 2022 among the lowest-growing economies in the Latin American region. High inflation, political uncertainty and the slowdown in US growth are undoubtedly taking their toll. It is worth noting, however, that the global outlook is not very promising either, with the global economy set to slow in 2022 by almost half of what it expanded in 2021.
The OECD' recommendations include boosting public investment and providing greater security for investors, especially regarding changes in the energy model. Unfortunately, recent years have seen the administration moving in the opposite direction and seeking to cancel existing private power plant generation contracts – unsurprisingly generating contentious judicial and arbitral cases and markedly increasing uncertainty in a sector that previously enjoyed a buoyant and recognised system. Indeed, with the US-requested USMCA dispute settlement consultations nearing their end without signs of progress or agreement, it becomes increasingly likely that Mexico will face some sort of penalty for AMLO's nationalist favouring of the CFE and Pemex – although it is likely that these will impact the country's subsequent administration more than this.
Nevertheless, the country can regard itself as fortunate at least to some degree: April saw the country's  Supreme Court of Justice uphold the administration's electricity legislation, favouring the Federal Electricity Commission (CFE) over private plants and renewable energies. However, that same month -and after much lobbying- the reform failed to obtain the required majority in the Chamber of Deputies to gain approval. AMLO himself described it's defeat as an act of betrayal against Mexico.
Elsewhere, in another natural resource segment – that of lithium – the administration successfully enacted the nationalisation of the industry in Mexico, after the Senate approved mining sector legislation that gives the state exclusive rights over the strategic 'battery metal'.
Activity in the Mexican legal sector
The poor state of the economy is reflected in the formerly vibrant projects sector, which the government continues to under-invest and under-promote, according to market commentators. Current infrastructure projects can pretty much be reduced to one airport, a refinery and two railroads. However, while last year most firms advised lenders and sponsors, the change in the current economic scenario has led to firms working with the government regarding the implementation of projects such as the Tren Maya, Felipe Ángeles Airport or the Dos Bocas Refinery.
Prior to the April debate, the administration's energy reform had also made itself felt in the environmental sector, not least since the administration's championing of Pemex and attempt to redraw the ground rules saw a sharp reduction in foreign investment and law firms adopting a counter-cyclical involving more of a focus on administrative representation and litigation in an attempt to obtain the permits and authorisations necessary for their clients' economic operations; this in a scenario where a considerable backlog had already developed due to the impact of both the pandemic and political uncertainties in the country.
Another area that has seen new developments is bankruptcy, with the development of District Insolvency Courts. Launched in March 2022, these are likely to start to play an increasingly important role in bankruptcy matters. Indeed, such courts are something law firms have been seeking to have put into place for years. Located in Mexico City, they will have nationwide jurisdiction to deal with all insolvency disputes referred to in the Insolvency Law, as well as indirect amparo proceedings related to such matters. This is undoubtedly a positive development that will help to cope with the increase in insolvency proceedings in the last two years.
Last year, due to the pandemic, the banking and finance market found itself more involved in the restructuring of existing loans than on the origination of new facilities and lending. However, the sector has increasingly seen a reactivation (despite the overall economic outlook) in areas that had been half suspended during 2021, in particular, syndicated loans, which have started to pick up again. Some point out that Mexico has experienced an unusual intersection of two distinct scenarios: on the one hand, excess liquidity in the US which sought investment opportunities (not least to the south), and on the other, the impact of the pandemic and the concomitant curtailing of economic activity in various sectors (for example, air travel) which led to numerous company bankruptcies and/or major debt restructurings.
As elsewhere in the region, the growth of fintech is another important trend, currently.  is fintech. The county's first fintech law was passed in 2018 and has been thoroughly digested by the market; what is increasingly becoming clear is that there remains a need for regulation in the sector. Nevertheless, the segment is increasingly providing viable options – particularly in the payments area – and had increased the financing opportunities available, particularly for small and medium sized enterprises.
Regarding the tax domain, there is talk of a significant increase in inspection and verification activities by the authorities, with an aggressive tax authority ensuring enforcement is high on its agenda following measures that have given it a greater remit and new tools derived from the last two tax reforms. This has led tax firms to focus a considerable portion of their work their work on compliance matters in order to try to be as shielded as possible.
Indeed the work required as a result of an increasingly hard-line tax authority has its corollary in the labour segment where the outsourcing reform has involved considerable restructuring to adopt to the new paradigm.
Perhaps somewhat counter-intuitively, given the numerous adverse factors under the current administration, transactional work remains active and consultancy work has -and will- remain an important focus. Indeed, the corporate M&A sector has seen a significant recovery in terms of its levels of activity, with foreign investors displaying a distinct appetite in the country despite current government policies tending to discourage such investment. Real estate (notably industrial warehouses and distribution centres, as well as hospitality and high-end hotels and resorts), in particular, remains a key focus area, with the return of near-shoring also an important driver.
Additionally, start-ups, which, hand in hand with the digitalisation of business, are frequently emerging as "disruptors" of traditional markets and are forcing changes in the ways of doing business within the different market sectors.
There are several voices in the market that point to 2022-3 as likely to witness a further uptick in contentious matters. Government moves in various sectors has already led to constitutional litigation, but there has also been evidence that blows endured by various economic sectors have been translated into arbitration. The focus remains primarily on the energy sector, but a huge range of commercial contracts have come under considerable stress, not infrequently leading to litigious and arbitral conflicts. A period of increased insolvency issues, insolvency proceedings and applications both from the companies and creditors is expected. One result has been the further entrenchment of arbitration as the favoured form of resolution – particularly for commercial matters – as a result of which many litigation practices are increasingly seeking to ramp up there exposure to -and participation in- arbitration work.
Moving on to the TMT sector, a number of firms agree that the government's failure to strengthen the regulator has led to some uncertainty in the sector on the regulatory side, although it continues to see more or less healthy levels of activity. Market concentration is once again an issue, especially in mobile telephony, although overall investment levels have remained low, especially as regards relevant infrastructure, all of which will delay any significant roll out of 5G capability – not least since spectrum for 5G in Mexico remains among the most expensive in the region.
Firms and rankings
Focusing on law firms, perhaps the most notable movements have been among the international firms operating in the country. Early 2022 saw DLA Piper Mexico

hire six younger partners from White & Case S.C. (Mauricio Valdespino, Roberto Ríos, Antonio Cárdenas, Daniel González, Guillermo Aguayo  and Álvaro Garza-Galván) to strengthen its corporate, finance, litigation and tax practices, sending a clear message that regarding its determination to significantly increase its presence in the Mexican market in a manner that we have seen it undertake elsewhere in the region over recent years.
If White & Case S.C. managed to largely take these departures in its stride, subsequently making a number of important hires during the second half of the year, the untimely passing of Vicente Corta, long one of the office's reference partners, was the harshest of blows; he will be greatly missed. Nevertheless, the office has been galvanised by the loss and the firm itself has given clear signs of its absolute support.
Turning to the broader market picture while the notion of a magic circle can be applied to a group of leading firms, arguably it obscures as much as it clarifies. Creel, García-Cuéllar, Aiza y Enríquez, S.C. and Galicia Abogados S.C.

, have undoubtedly benefitted from their shared push for genuine and profound institutionalisation, with Nader, Hayaux y Goebel, SC too, benefitting from its agility and sensitivity to market conditions to maintain its first class -if slightly narrower- service offering. Mijares, Angoitia, Cortés y Fuentes S.C.

and Ritch, Mueller y Nicolau, S.C., too, remain prominent – espeically as regards transactional matters and banking and finance – but it is also the case that the likes of Greenberg Traurig, S.C. and Gonzalez Calvillo

 have continued to build their presence and profile, with the likes of and Von Wobeser y Sierra, SC and Hogan Lovells also seeking to close the gap on  the market's frontrunners. The aforementioned White & Case S.C. and Baker McKenzie Abogados, S.C. also remain forces to be reckoned with, particularly in certain sectors, as are Basham, Ringe y Correa, S.C., Santamarina y Steta and Sánchez Devanny. Moreover there is no shortage of talented and capable upper mid-market firms with a broad service offering – from Cuesta Campos y Asociados S.C. to Pérez Correa González – looking to improve their market position; and a phalanx of sector-specialist and boutique firms (of varying sizes) competing for high-end work in any given discipline. Turanzas, Bravo & Ambrosi and Chevez Ruiz Zamarripa

retain their leading positions in the tax sector (even as the latter makes a concerted play to broaden its service offering); Malpica, Iturbe, Buj y Paredes, S.C. and Martínez, Algaba, de Haro y Curiel undoubtedly remain at the forefront for litigation work and also have strong arbitral practices (althought this latter segment is also strongly contested by the leading full service corporate players); Vázquez Tercero & Zepeda and SAI Derecho & Economía S.C  are long standing names for international trade matters; as are Arochi & Lindner, SC, Olivares and Uhthoff, Gómez Vega & Uhthoff, SC in IP; and Sainz Abogados, Del Castillo y Castro Abogados or Guerra, Hidalgo y Mendoza (GHM) for bankruptcy and restructuring.
One interesting new development on the firm front is that of BBA Deals and Disputes, which describes itself as an 'alliance of highly experienced and specialised independent lawyers'; this could perhaps be described as a 'techo común' (shared roof) type enterprise, were it not for the calibre of the lawyers involved, with driving force Nicolas Borda (who was at Reed Smith LLP until July 2022) having brought on board the likes Wöss & Partners' Herfried Wöss, former ANADE president Jose Juan "J-J" Mendez, leading construction practitioner Roberto Hernández and public policy/governmental affairs specialist, Margarita Pazos, among others, in an effort to capture cross-border transactional work in the bulge bracket of the upper mid-market.
In terms of The Legal 500 coverage, like all other LatAm Guide jurisdictions, Mexico now features individual "Hall of Fame" listings.